Three travel startups recently teamed up to issue a challenge to travel hackers. Their people-powered trip planning contest asked contestants to design a two-week trip including flights, accommodations, and activities for under $3,000/person.
The winning trips looked amazing.
The good news is that you can use each of these travel sites yourself to create your own dream trip.
Crowdsourcing is the practice of obtaining services from a distributed group of people, often via the internet, rather than from traditional suppliers.
Turning to people, rather than corporations, for your travel planning can save you money and help you find unique accommodations and activities that you couldn't experience otherwise.
Ready to give it a try? Here's your guide to crowdsourcing your next trip.
Crowdsource Flights
Flights are unique when it comes to crowdsourcing. Not many people have private jets that you can rent. If you do have cash to burn, check out NetJets.
The rest of us can crowdsource our flight search. Flightfox is a flight search marketplace that brings together travelers looking for flights and flight hackers who can save them money.
First, submit your preferred itinerary including locations, dates, and preferences. Then set the finder's fee, the cash award for the expert who finds the best flight for you. Your contest will last 1-3 days. The final step is to choose a winner and book the flights they suggested.
Unless you're an accomplished flight hacker with a stockpile of frequent flyer miles, Flightfox's experts can probably save you money. They know the tricks. They know how to use points effectively, how to negotiate complex routes, and when to fly smaller, local airlines.
Flightfox is ideal for "flexible flyers and complex trips."
If you're planning a multi-month, multistop trip across a few continents, you can save significant amounts of money by turning over your flight booking to Flightfox's network.
Just ask this guy. He saved $2,000 on a flight by paying a $39 finder's fee.
Where has @flightfox been all my life? Just saved almost $2k on a round trip to Cape Town for a $39 search investment. #happywiththat

— Chris Maclean (@cmaclean) October 17, 2012
Crowdsource Accommodations
Despite their high price tags, hotels are often in unideal locations. In San Francisco, where I live, the big hotel chains are clustered downtown amongst a shopping district clogged with tourists. Hardly a good way to immerse yourself in a new city and find the hidden local gems.
Crowdsourcing your accommodations with Airbnb or Couchsurfing can help you find a better location while saving money.
Even with all of the amazing properties on Airbnb, you'll probably end up in a pretty normal apartment or house, not a mansion. Nothing wrong with that. The real advantage is that you can find places in the heart of a city's hippest neighborhood or in the country outside of the busy city center.
If you luck out and get a great host, you'll end up with a binder of recommendations or even a local guide to show you around his favorite spots.
When we booked a weekend retreat to California's central coast, our awesome hosts left us a book of suggestions. We followed them to a cheap happy hour spot (tacos! cervesas!) and a delicious dinner on an outdoor patio. Thanks, Brian.
Couchsurfing will save you even more money. Because it's free.
Your accommodations (a couch) might not be as upscale, but you'll likely be more immersed in the local culture. Being a gracious host is an important part of how the couchsurfing community maintains its high standards.
Have you ever used Airbnb or Couchsurfing to find a place to stay? Share your experiences in the comments.
Crowdsource Things to Do
Now you have a way to get there and a place to stay. Being a cultural explorer, you'll also want some cool stuff to do.
Guidebooks are fine for the big tourist spots and landmarks. No shame in checking them off the list. But good luck using a guidebook to find a cool restaurant or more offbeat attractions and experiences.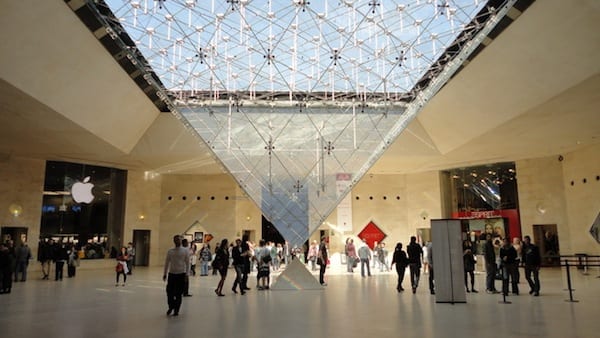 Luckily, the crowdsourcing phenomenon has come to "experiences" too. Vayable and Gidsy are the leading marketplaces for activities. Both sites take the stale guided tour concept and turn it over to the locals.
In my experience, guided tours are lousy. You pay $50-100 to ride around in a shitty van spending twenty minutes at each spot and getting a watered down view of the place you're visiting. To hell with that.
Instead of following the usual tourist routes, do something unique with a local. On Vayable, you can see the Louvre in an hour or take a guided street food tour of East London. Gidsy offers Argentinian wine tasting in Buenos Aires and an Istanbul photo tour led by a former National Geographic photographer.
Don't those sound a hell of a lot better than the guided tours you've been on?
They're cheaper too. Plus, the money stays in the locals' hands instead of going to a company that's too cheap to buy a non-smelly bus.
Have you tried any of the services above? Willing to test one out on your next trip? Let us know in the comments.
(Photo: crsan – christianholmer.com)