If you're reading this, then you've already mastered the packing basics. Very likely, you've been traveling for a while. You probably take several trips a year and long ago you made the switch to carry on travel because you realized that the benefits of convenience and cost savings made your trips more pleasant and frequent.
Of course the first thing you realize when you learn a new skill is how much more there is to know! Packing is not an exception. Your friends might wonder how you get it all into just your travel backpack, but you're thinking bigger. Now, you're looking to up your game by developing better systems, figuring out how to master those hard to pack items, traveling even lighter, or taking longer trips without packing more.
Keep reading. This is for you.
If you need a refresher on packing in just a carry on, start with All the Packing Tips You Need to Travel Like a Pro.
Packing Tips for Advanced Packers
Carry on packing is like jazz—it's about the notes you don't play. Getting your load down to just a carry on is all about subtraction. Less really is more. When you pack poorly, you pay the price—sometimes literally. And yes, there is a "right way" to pack for a trip.
What Not to Pack
Let's start with what NOT to pack:
Toiletries… buy them there

Laundry detergent… Dr. Bronners does double duty

Great big over ear headphones… noise cancelling is available in-ear

Valuables… just don't

Extra anything… socks, undies, shoes

Heavy cold weather clothes… layers, my friend

Traveler's checks… as if we need to tell you not to pack these; they're so 1990's
Pack in Advance
You might feel confident enough to pack the morning of your trip, but we don't recommend that. Why? By packing ahead of time, you will forget fewer things, have a chance to buy anything you need, reduce your mental burden, and save space in your bag. Give yourself the mental space to remember to pack that one crucial thing before you leave, not after you land.
Organize with Packing Cubes
A packing cube is like a dresser drawer for your carry on: it keeps similar items together and everything organized. When you buy a packing cube, get one that's made from stiff fabric, has a handle on it, and a mesh top. 
Use a packing cube to organize your carry on and keep similar items — like t-shirts, socks, or underwear — in one spot. Rolled items, stacked neatly in a cube, are easy to access and you can see everything you've got, at a glance. No more digging.
Know When to Roll & When to Fold Clothes
There's a debate around rolling vs. folding. As with most things, there's not one "right way." While rolling clothes can help you create a better organized bag, maximize space, and keep clothing wrinkle-free, it isn't a magic method that will help you bring more clothing. Flat packing and rolling clothes are equally effective to that end.
The best way to pack your clothes is a combination of both. Flat pack bulkier items, like pants, and roll smaller or more delicate pieces of clothing, like a dress or shirt.
Avoid Wrinkles
Wrinkles in clothing are a constant struggle when packing. You can arrive at your destination with wrinkle-free clothes, provided you do the right prep work before traveling:
Pack wrinkle resistant fabrics: Jersey, wool, spandex (lycra), cashmere, knit

Or pack technical clothing made from synthetic materials

Choose a wrinkle-free packing method: Bundle wrapping, rolling, or packing folders

Hang up your clothes immediately upon arrival at destination

If you spot wrinkles, steam them out with a hot shower, damp towel, by misting clothes, or toss 'em in dryer
Choose Lightweight Gear & a Carry On Backpack
One of the best ways to take your packing to the next level is by investing in lighter gear that does double duty. Often this means downsizing the tech, which weighs a lot. Switch out some of your bulkier items for gear that weighs six ounces or less and you'll be well on your weigh to a lighter carry on (see what I did there?).
The Outbreaker, in either the 45 or 35 liter size, is perfect for the advanced packer. Why? By now you've come to value organization. A comfortable carry is essential. And you need luggage that will go the distance, just like you do.
Outbreaker is optimally organized. The adjustable height harness means that whether you're five feet tall, or well over six, this backpack is going to fit, comfortably. And durability is built in; from the tough, waterproof sailcloth construction, to the high end zippers with custom pulls. This bag was made by travelers who share your struggles. Luggage shouldn't be one of them.
Quit Packing for Regular Destinations
What if you didn't have to pack a bag at all for the places you visit regularly? Travel caching, adopted from the survivalist method of urban caching, is the practice of leaving a bag of essentials in a destination you visit often so you can travel without luggage.
Although it sounds extreme, there's a good chance you're already doing it — especially if you live far away from your family and keep a stash of stuff at mom and dad's.
While most of us will only use this while visiting relatives, business travelers and digital nomads could consider it as a way to lighten their luggage load when commuting to their most visited haunts.
To do travel caching, pack a bag with essentials that you don't mind not seeing for awhile and find a place (e.g. a hotel, friends, or family) to store it while you're away.
Keep reading for more advanced packing tips from travel experts.
Feeling overwhelmed? Go back and review the basics.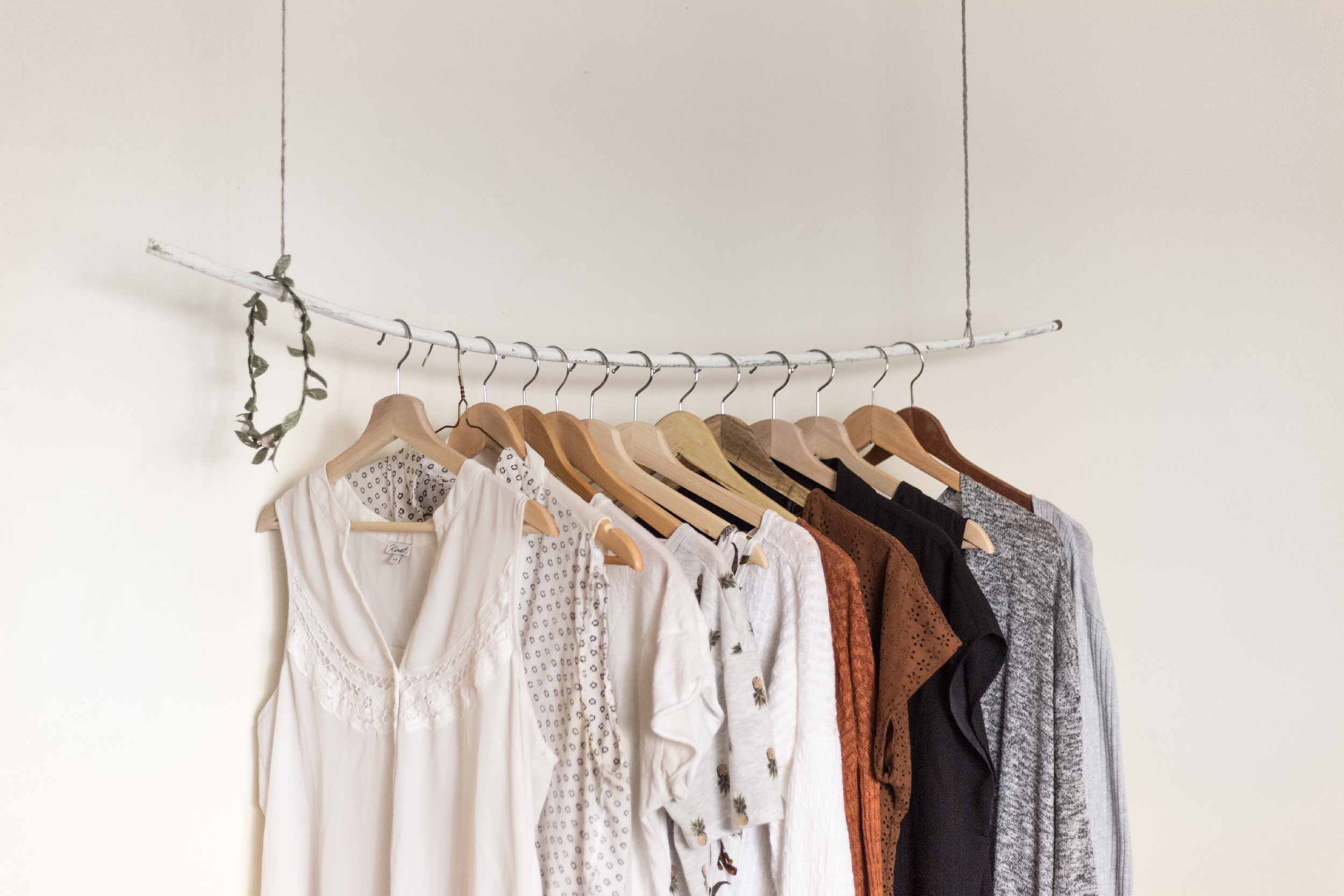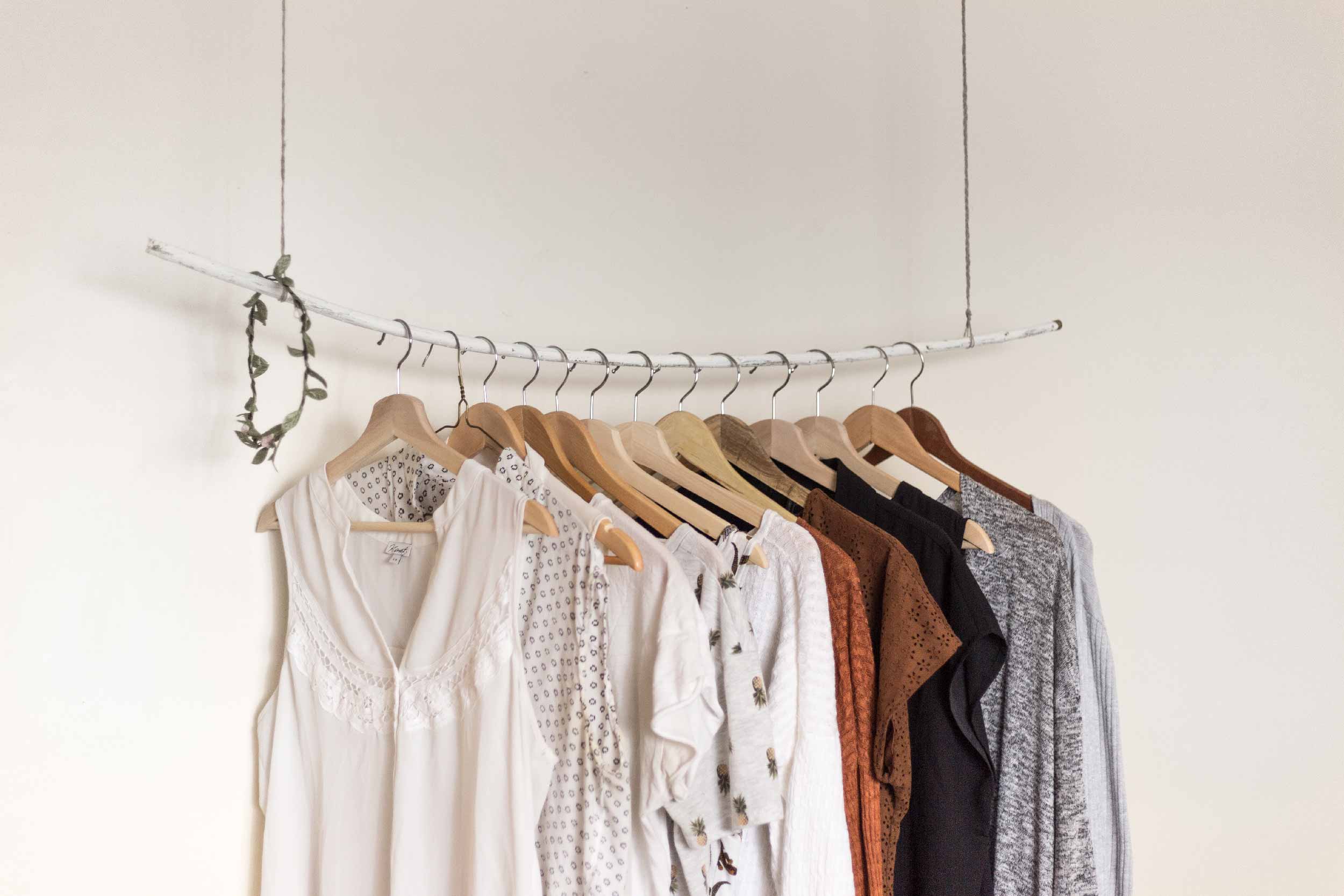 The Capsule Wardrobe: The Advanced Packer's Secret Weapon
Every traveler needs a basic travel wardrobe. As an experienced packer, it's likely you've at least heard of the concept of a capsule wardrobe, even if you haven't taken the plunge towards building one yet.
If you're just getting started, begin by asking yourself some questions about your style and your travels.
Like:
What is my primary type of travel?

What is my style like at home?

Are there climate and cultural implications to consider?

What do I wear most often?

Which fabrics will perform the best?

What do I have that layers well?

What should I consider investing in?
Although building a travel capsule wardrobe is different for everyone, remember:
Less is more

Pick a color palette

Choose items that can mix and match

Layering

is the best way to deal with variable, or colder climates

Investing in quality items is worth it

Fabric choices matter a lot; consider m

erino & polyester blends

Be ruthless in your packing choices
Keep reading for a full treatment of choosing a travel wardrobe and accessories.
Packing Difficult Items
Some things are just plain hard to pack. The good news is that there are strategies you can employ to pack difficult items better.
Bras
Bras, for example, are often a struggle. Wear the most crushable one on the plane, and choose the other one or two you travel with carefully.
Learn how to pack bras better, here.
Suits
Packing a suit is daunting at first, but isn't actually as complicated as it seems. It's a matter of carefully folding, then bundling the suit items so that you pack it lining side out. Explaining it is a little tricky, but there are great tutorial videos on how to pack a suit that make it easy. Yes, really.
Dress Shirts
Packing a wrinkle-resistant dress shirt starts with what you buy. Synthetic fabrics are far better at resisting and releasing wrinkles than natural fibers. Non-iron shirts fight wrinkles better than wrinkle-resistant, but use harsh chemicals. You'll have to decide if that's worth it.
Finally, don't roll your dress shirts. Folding them tightly is a far better strategy for reducing wrinkles in transit.
Jewelry
Arriving to find jewelry in a snarl is annoying. Keep jewelry neat and organized in your bag with these tips and tricks:
Small plastic bags are useful for everything: Rings, necklaces, earrings

Silk jewelry bags or jewelry rolls keep your jewelry organized and tangle-free

Travel with jewelry you're willing to lose

Leave your expensive, irreplaceable jewelry at home

Add to your jewelry collection on the road with unique pieces that remind you of the trip
Packing for Longer Trips
There's no one "right" way to pack for the long haul. Much will depend on where you're going, and when. However, there are some strategies that experienced packers use to travel, even on extended trips, with only a carry on backpack.
Pack fewer clothes for longer trips

Splurge on a good lightweight coat

Use multi-purpose toiletries and dry items

Only bring 2 "tech" items
There's a difference between packing for a longer journey that's an adventure, and packing for an extended stint as a digital nomad, or working remotely while you travel. In the latter case, it might be that you need to pack a little more. A travel backpack that converts easily to a daypack/office bag, alongside a larger duffle might be the perfect combo.
The Setout Collection has all the room you need and plenty of flexibility in how you travel. For longer trips, try the 45L Setout travel backpack (comes in both men's and women's fit!), alongside the laptop backpack.
Between the two, you'll have plenty of room for all of your travel essentials and your office setup as well. The laptop backpack slides neatly under the seat in front of you, so the stuff you really need on your flight is always within reach. Perfect.
Here's what experienced travelers often have in the bag that's under the seat in front of them:
Slip-on shoes

Wool socks

Light jacket

Eye mask

Ear plugs

Water bottle

Snacks

Entertainment

Pen

Toothbrush

Toothpaste

Face wipes or face wash

Deodorant

Lip balm

Moisturizer
Minimalist Packing: Advanced Packing Ninja Status
Sometimes you travel as a minimalist by choice, because you know that less is almost always more. Other times, you're a minimalist by necessity; perhaps you're booked on a Basic Economy fare that limits you to only a personal item. Either way, minimalist packing earns you advanced packing ninja status.
Minimalist by Choice
Traveling with two outfits for almost a month might seem crazy. Then again, there are fashionistas who live their lives with less than 30 articles of clothing, total. If you're feeling inspired by the advanced packing tips and want to develop a minimalist packing list, consider the following:
Choose clothing you already love and wear a lot

Stick to neutral colors but don't be afraid to add a dash of boldness

Opt for items that pack down small over those that don't
Minimalist by Necessity
Whether you're using the new Basic Economy fare, on United, for a quick weekend getaway, flying another budget airline with draconian carry on rules, or taking a 10-day road trip in a new part of the U.S., light packers can get away with only bringing one personal item. Just be sure to:
Minimalist Family?
It's a common misconception that traveling with kids means massive amounts of additional gear. You can pack for a family in only a carry on, if you strip it down the bare essentials. Plan to rent or buy what you need instead of checking extra bags. Less stuff often equals more meaningful interactions with locals and less stress on your journey!
Tips for Family Packing:
One, at most two, changes of clothing per person

Basic hygiene items

One (small) comfort item per child

NOTHING else.
Keep reading to take your minimalist packing to the next level?
Want more like this?
Get weekly gear reviews, travel hacks, and packing tips sent straight to your inbox. As an added bonus, we'll send you a carry on packing list right away.