Airbnb Alternatives & Competitors: The Definitive Guide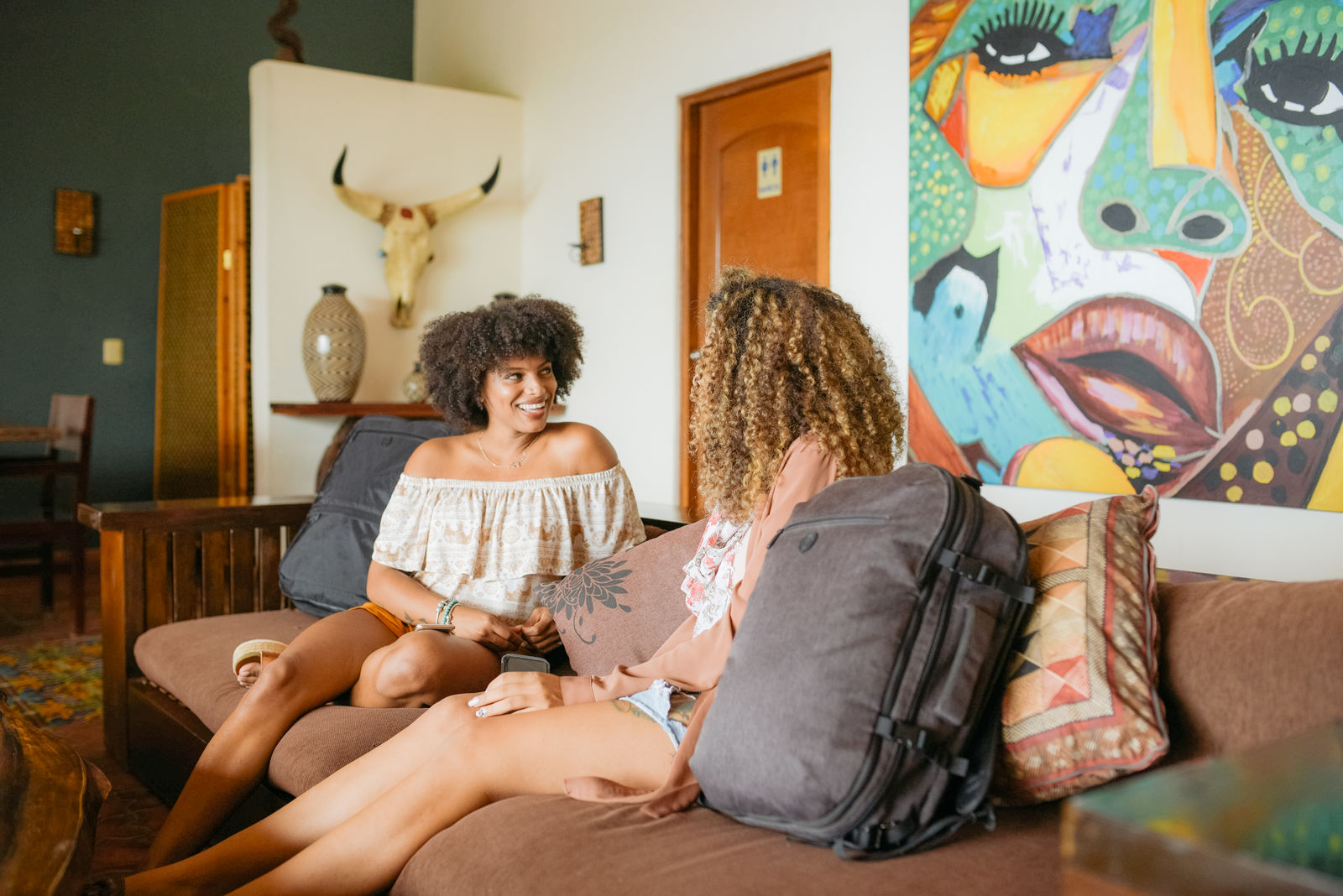 We needed to find the perfect vacation rental. It was a small ask. All we needed was a 10-person mansion in Napa Valley for a weekend. On short notice. Preferably with a hot tub. You know, the little things in life.
We were traveling for a wedding, so our dates were not flexible. Hotels and Airbnbs had been booked for months because of a wine tasting event that we didn't know about.
Luckily, I already had this problem six months earlier.
The Problem with Airbnb
First off, let's agree that Airbnb is awesome. The site expanded our accommodation options from just hotels and hostels to everything from cheap mattresses to a private island.
If you haven't tried Airbnb yet, you can get up to $65 off your first Airbnb stay when you join using this link.
Airbnb has been so successful that now demand for short-term rental sometimes outstrips the supply of property owners to provide them.
For most destinations at most times, Airbnb has plenty of options, especially if you book in advance. However, holiday weekends and special events cause spikes in demand and will leave you scrambling to find a reasonably-priced place to stay.
If Airbnbs are booked up, hotels probably are too. Or they've jacked up their prices so much that you wouldn't even consider staying there.
I've run into this problem many times, including the wedding in Napa and, before that, the Coachella music festival.
Both events had fixed dates, lots of demand, and a limited number of Airbnbs in small cities.
My backpack was packed, but I had nowhere to stay. What's a budget-minded traveler to do? Stay home? Look at properties listed online and buy into an overpriced vacation rental industry?
Hell no.
It was time to look at Airbnb competitors.
My Favorite Airbnb Alternative
When accommodations are scarce, Vrbo is my backup option. Vrbo isn't the cool, trendy option as rental companies go, but it works.
Vrbo, or Vacation Rentals by Owner, was founded in 1995 and is now owned by Expedia. Expedia recently merged multiple "vacation rental" sites including Vrbo, HomeAway, and VacationRentals all under the Vrbo brand.
For Airbnb users, Vrbo will feel familiar. Vrbo originally focused on vacation or second-home rentals, but now its inventory more closely resembles what you'll find on Airbnb.
Vrbo works well if you're traveling as a group or want an entire place to yourself. Unlike Airbnb, Vrbo doesn't have "private room" or "shared room" options.
For the wedding in Napa, our group of 10 stayed in a "compound" with a pool, hot tub, and bocce court. For Coachella, we booked a 3-bedroom house right in Indio.
Vrbo saved me. But it's not the only Airbnb alternative. The home rental market is huge.
After Airbnb took off, companies launched dozens of copycats and country-specific alternatives. Later, big travel brands like Priceline, Expedia, and TripAdvisor bought up these smaller sites and consolidated them to compete with Airbnb.
Whether you want to rent a stilt house in a small village or a luxury flat in a high-rise building, you have plenty of places to search. Below, we'll highlight some of the most unique sites.
More Airbnb Alternatives
Booking.com has 800,000+ hotels, apartments, and villas available to rent. Free cancellation on most reservations. 24/7 customer service in English and 41 other languages. Owned by Priceline.
Couchsurfing is your cheapest option: it's free. The downside, of course, is that you only get a couch, and the experience depends on the quality of the couch. Also, it helps if you're close with the people whose couch you're surfing on.
Flipkey and HouseTrip are similar to Airbnb and Vrbo but owned by TripAdvisor.
Kid & Coe has family-focused rentals to make traveling with kids easier. Rentals have amenities like playrooms, backyards, highchairs, toys, and sitter recommendations. The property descriptions show the closest playgrounds and family attractions.
One Fine Stay lists high-end options hand-picked by the site's staff. You can choose from the City Collection (Europe, the USA, and Australia) or the Villa Collection (Caribbean, Mexico, Hawaii, Central America, USA, Europe, and Asia).
Vacasa manages its own properties—in contrast to Airbnb's peer-to-peer model—in North America, Europe, South America, Central America, the Caribbean, and Africa. Vacasa also owns Wyndham Vacation Rentals, which has a similar model but for US properties only.
Airbnb Competitors by Region
You'll find competitors to Airbnb in every region of the world. Some are inferior copycats, but a few offer unique features or inventory.
Asia Pacific
Agoda has over 2,000,000 hotels and homes, mostly in Asia. Owned by Priceline.
Bookabach is New Zealand's favorite holiday home rental website with New Zealand-only rentals. Owned by Expedia.Stayz specializes in Australian rentals with 40,000+ properties. Owned by Expedia.
Europe
Casamundo has 400,000+ rentals with a best price guarantee and a large number of verified property reviews. Weekly booking rates only.
Halldis offers carefully-selected apartment listings for rent in European cities, with an emphasis on Italy.
Holiday Lettings is the UK alternative to Airbnb with 430,000+ holiday homes in 164 countries worldwide. Owned by Tripadvisor.
Niumba features 100,000+ Spain-based rentals and is known for its extensive inventory of beautiful properties. Owned by TripAdvisor.
Only-Apartments has 2,000+ destinations worldwide with a strong focus on rentals in Europe.Wimdu is Europe's biggest portal for holiday apartment rentals and works just like Airbnb. The three-part quality check includes visiting properties on-site. Bookings include free insurance for the guest and property owner against damages for up to 500,000€.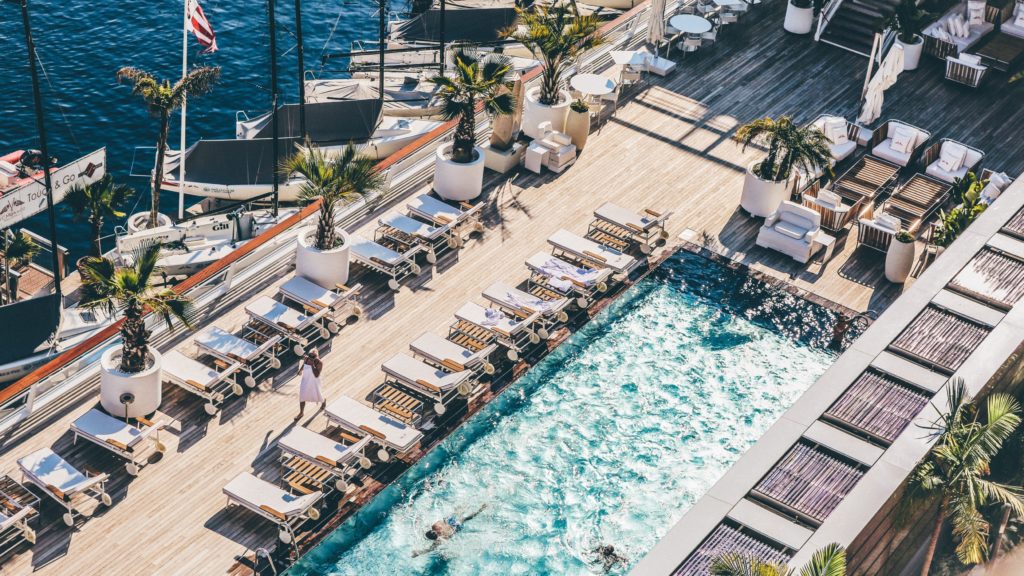 Luxury Vacation Rentals
If you want to trade up from your typical Airbnb, try these luxury alternatives.
Exclusive Resorts is a members-only club "for families who put a premium on privacy and seek an escape to a sanctuary." A five-year membership plan costs $120,000 plus annual dues. Once you join, you always pay $1,395/night, no matter where you're staying or when.
Oasis Collections includes 1,000 listings in South American cities like Buenos Aires, Rio de Janeiro, and São Paulo. Unique amenities include stocked fridges, gym memberships, and access to a network of private members' clubs.Vacatia focuses on resort residences. Similar to a vacation rental, you get the space and comforts of home. But like a hotel, Vacatia offers professionally managed services including a front desk, housekeeping, and pools. Vacatia's properties are perfect for multi-generational family trips where everyone wants to be together but also to have their own space.
Alternative Accommodations
If you're tired of cookie-cutter apartments where every object is from IKEA, try roughing it in a tent, RV, or yurt.
Hipcamp is the best way to discover and book your next camping trip. Choose tent camping, glamping, a cabin, or a treehouse. Hipcamp has options in public parks and on private land.
Outdoorsy is like Airbnb for RVs. Options range from $65/ night to $650/day glamping machines.
RV Share lets you rent someone's rarely-used RV for your road trip and includes 24/7 roadside assistance for your entire road trip. USA only.
Yurt Lodging lets you experience a unique stay in a Mongolian-inspired hut. Rentals only in the United States and frequently in the woods or in a place where nature is right out your front door.
Search Every Site Like Airbnb
By now, you probably think that there are too many Airbnb competitors. The team at Tripping probably agrees. They built a meta-search tool where you can search millions of rental listings across 1,300 booking sites including Airbnb, Booking.com, Vrbo, Hotels.com, Tripadvisor, and Hostelworld.
Tripping is like Kayak.com for short-term rentals.
If Airbnb is booked and hotels are full, you still have plenty of options for finding comfortable, unique, or downright luxurious lodging, all around the world. Count your guests, talk about what you want from your travel experience, and bookmark this article to find the right platform for you. It's time to pack your bags.