The Essential Antarctica Packing List
The Tortuga Promise
At Tortuga, our mission is to make travel easier. Our advice and recommendations are based on years of travel experience. We only recommend products that we use on our own travels.
The first time I went to Antarctica, I completely overpacked. I pictured myself shivering in a frigid wasteland. So, I added layer after layer of polar fleece to my overburdened suitcase. It nearly burst, stuffed with fleece and polypropylene, ski masks, neck gaiters, and a fleece-lined deerstalker hat.
Most of it waited out the trip in my cabin closet.
Yes, you must be prepared in the coldest and most remote landscape in the world. But unless you're a research scientist, you're going to Antarctica during the austral summer, December through early March (which is, of course, winter in the northern hemisphere). On the Antarctic Peninsula, the temperature averages in the thirties (Fahrenheit). Chances are you'll be glad you brought your sunscreen.
So, what should you really pack for your cruise to Antarctica?
Tortuga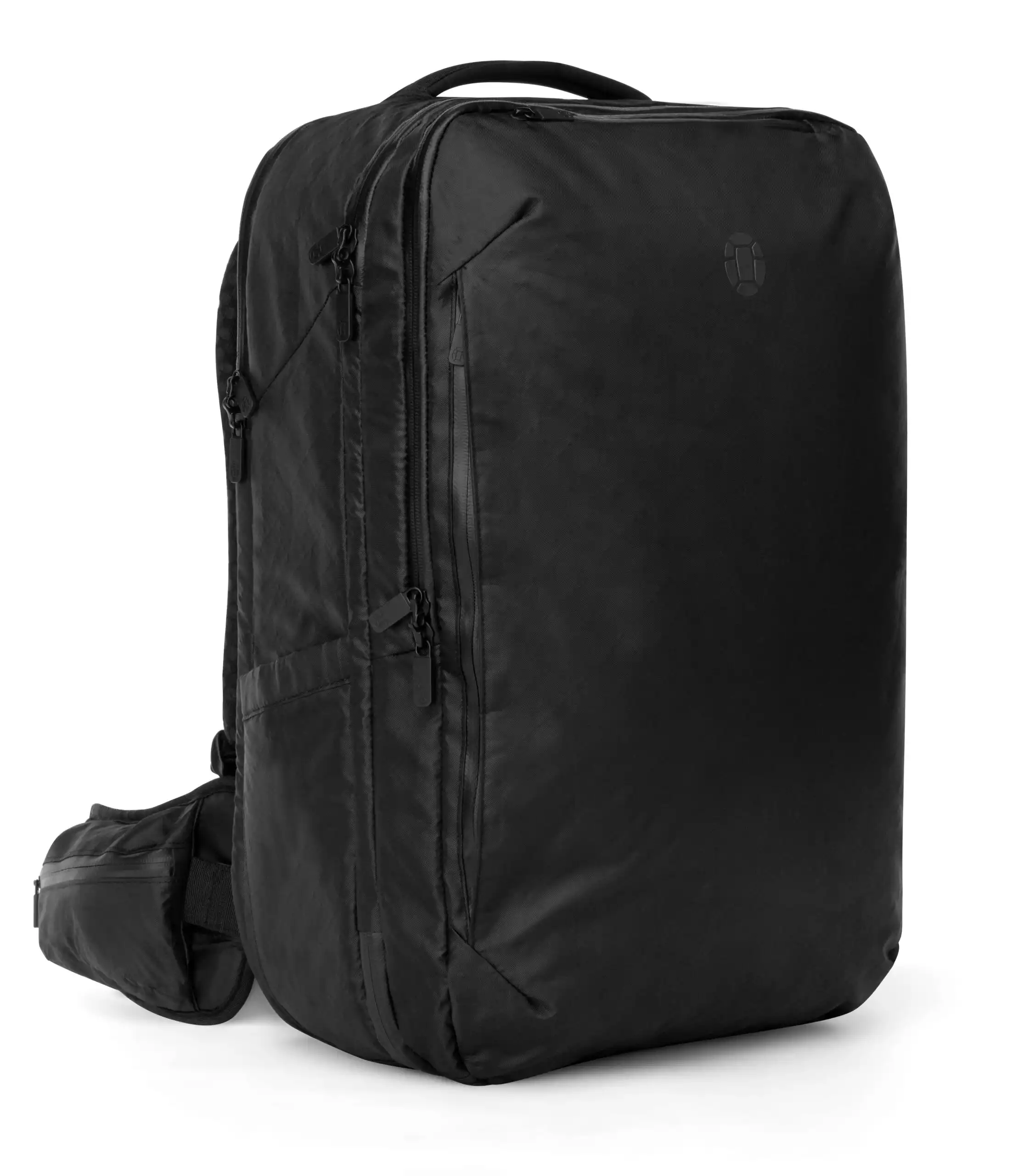 Antarctica Cruise Packing List
Travel Backpack
Start with what you put it in: a travel backpack. Getting on and off of ships and navigating narrow corridors and tiny staterooms means roller bags are a liability. Travel with a carry-on-sized travel backpack, and you'll have plenty of room to pack the essentials without sacrificing freedom of movement.
Everyday Clothes to Wear Onboard
Onboard, you'll want to dress in comfortable clothing. Bring footwear you can slip into quickly. There are great views of wildlife and scenery from out on deck. You don't want to risk missing a pod of orcas because you had to lace your shoes.
Start with a Carry On Packing List to make sure you've covered the basics.
Unless you plan to dress up, you can get away with only two pairs of shoes: waterproof boots and something comfortable to wear on board, both inside and on deck. If there's an exercise room available and you plan to use it, bring sneakers. Otherwise, I'd avoid anything with laces.
Tidy Wear
Some ships are more formal than others. In general though, passengers on expedition cruises tend to leave the sequined ball gowns at home. Do pack something nice to wear for the Captain's Welcome Dinner. In my family, this is known as "tidy wear."
The last time I went, I brought a pair of lightweight flats in addition to my wellies and my onboard pull-on boots. If, like my mother, you believe that packing light trumps fashion, don't worry. The Captain isn't going to take offense if you show up in a nice sweater and a pair of slacks. But do change out of those rubber boots.
Parka
You'll need one, but don't bother to bring your own. Unless you're a researcher, you're going on a cruise ship. You'll be given a parka in a bright color—usually red—because they want you to show up against the ice.
Knee High Waterproof Boots
Your boots should be good ones, preferably insulated. You'll use them to get from the cruise ship to the uninhabited shores, riding in an inflatable landing boat.
Called by their brand name, Zodiac, these runabouts are made of a heavy-duty, rubber-like material. They carry twelve people at a time and are nearly indestructible. The Antarctic doesn't have docks or jetties. You disembark from the Zodiac directly onto the beach, often stepping into the water. Your boots should come up at least to mid-calf. Ankle-high boots will not cut it. Trust me, you do not want wet feet.
If you choose to bring your own, don't worry if they aren't insulated. I wore a pair of LLBean Wellies with two pairs of warm socks, which worked fine. The pros prefer Bogs or Muck Boots.
A note on tread: Avoid rubber boots with a deep tread. Penguin guano can be hard to wash out of those little nooks and crannies.
Waterproof Pants
Zodiacs are open boats. You'll be exposed to spray and the occasional wave. Lightweight, waterproof pants in a pull-on style are best. You can wear them over a warm insulating layer. Make sure to get good quality pants that won't tear. Once on shore, you may want to sit on the ice while taking photographs. In some places, like Paradise Bay, you may be able to slide down a snowy hillside.
In general, you want clothes you can layer. Pull-on waterproof pants are a better choice than snow pants because you can easily take them off if they're not needed. Also, they're easy to clean. Depending on the weather and the time of year, penguin rookeries can be very messy. Waterproof pants are essential.
Base Layers
Pack a couple of pairs of thin, warm base layers that don't itch. Silk, polypropylene, merino wool, whatever you prefer, or have on hand.
If you're not sure how to pack for a winter weather trip, pack layers of good quality, quick-dry fabrics that will wick away sweat and keep you warm. The wetter you are, the faster you'll lose body heat. Stay dry to stay warm.
Warm Socks
Pack plenty of socks. They can get wet. Cold, wet feet are not only uncomfortable, they're dangerous. Buy quality socks if you can. We recommend merino wool socks for warmth and odor-resistance. Look for a blended material that includes nylon for durability and lycra for stretch.
A note about laundry: Some ships give you the option of a public laundry room. Others offer a laundry bag that you leave for the cabin steward. The latter is convenient but expensive. Adjust your sock and underwear allotment accordingly. Hand washing socks and underwear is another option to stretch your wardrobe and minimize what you pack.
Hat, Gloves, and Scarf
Pack:
Two pairs of waterproof gloves or mittens and glove liners if you like
A scarf or neck gaiter
A hat that's warm and windproof
Your hat does not need to be a fleece-lined deerstalker. But it should cover your ears. There will be cold wind on the boat and the ice. Be prepared to stay warm.
Sunscreen
I'm serious. Pack high-SPF sunscreen and wear it. The ozone layer is at its thinnest above Antarctica, and the white snow and ice create significant glare.
What (Else) to Pack for Antarctica
Camera
You are going to one of the most dramatic landscapes on earth. And it's inhabited by penguins! Pack the best camera you own or can afford.
Binoculars
These are particularly useful for spotting whales and sea birds from the ship. A small, packable pair is best. If you don't have a pair and are unsure about what to buy, check out REI's Guide to Buying Binoculars, which includes specific advice based on use case.
Sunglasses
You'll be visiting during the summer. The sun can be blazing on all that ice and snow. You don't want headaches from constantly squinting, nor do you want to miss something spectacular. Sunglasses with polarized lenses are a great idea.
Backpack
For the Zodiac ride to shore, you need a lightweight daypack to store camera gear, binoculars, hats, and gloves. The last company I traveled with, A&K, gave these out with our parkas. A waterproof bag is best because Zodiacs can get wet.
Waterproof Camera Bag
This is good insurance in the event of a wet Zodiac ride. A heavy Ziploc bag works fine. Traditional expedition grade, roll-top dry bags are another option if you don't want to invest in an expensive waterproof camera bag.
Seasickness Medication
If you're prone to seasickness, bring whatever works. Some people swear by acupressure bands, others prefer scopalomine patches, Dramamine, or ginger. Bonine is a brand name, once per day, anti-nausea med that will not put you to sleep the way Dramamine can.
The Drake Passage between the tip of South America and the continent of Antarctica is the roughest stretch of ocean in the world. I've been incapacitated on crossings of the Drake and other times felt fine. Some of it depends on weather conditions and some on the ship's stabilizers. You may get lucky and experience the Drake Lake. But come prepared for stormy seas.
Something to Read
You'll have some days at sea. Assume that you won't be seasick and pack a couple of good books. Some of the best adventure stories ever written take place in Antarctica. Endurance: Shackleton's Incredible Voyage, by Alfred Lansing, is a classic.
I particularly recommend The Worst Journey in the World by Apsley Cherry-Garrard for his descriptions of a sledge journey during the Antarctic winter. Put it on your Kindle, though. The book's the size of Moby Dick.
Tortuga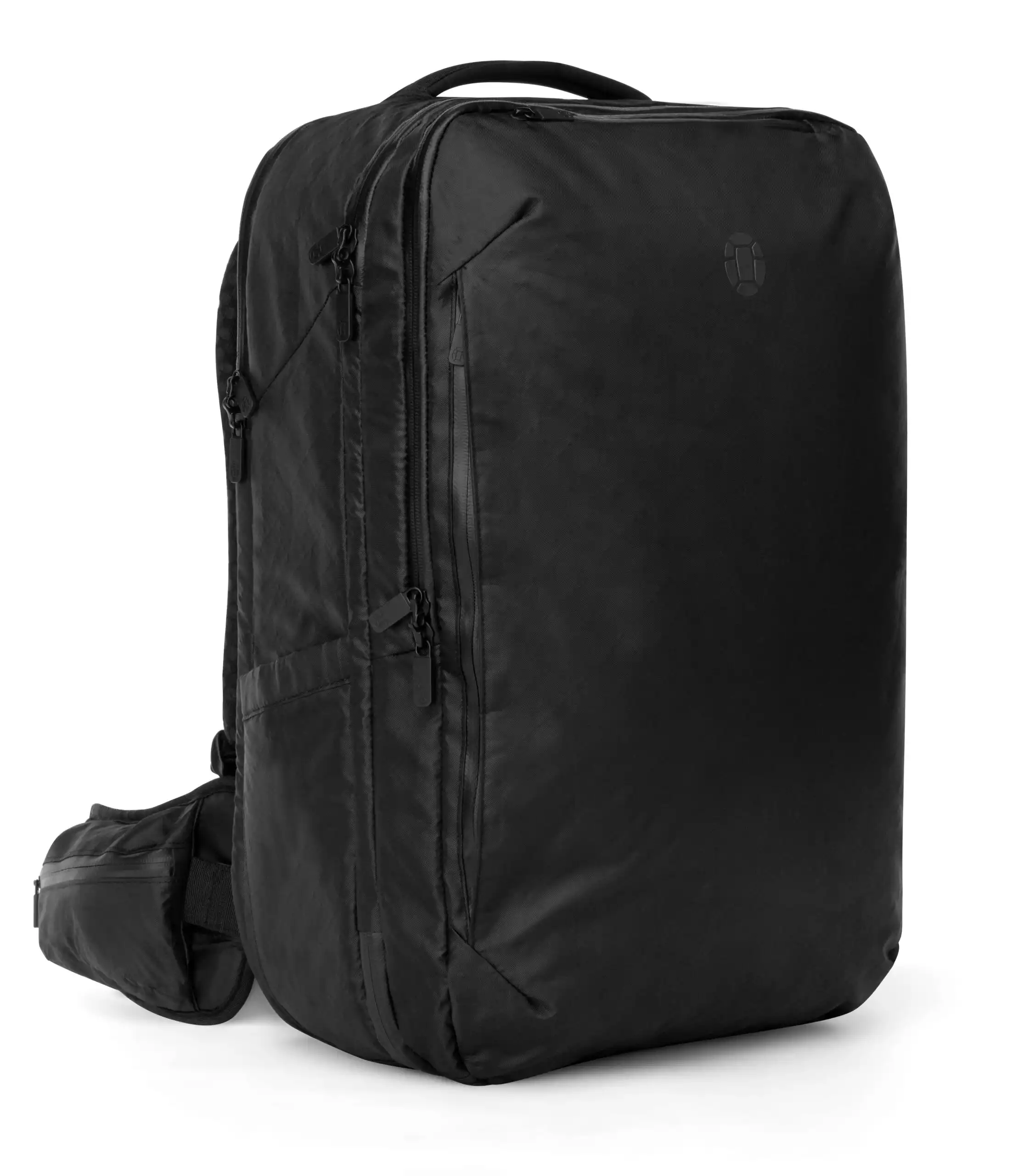 Renting Gear
Some Antarctic travel companies now offer the option of renting gear. You fill out an online form, and your selections are waiting for you onboard. It's not cheap, but it keeps you from having to haul bulky rubber boots halfway around the world. Renting is less expensive than purchasing a range of new gear that you may never use again if you live in a warmer climate.
Renting gear is one strategy for packing light and keeping your bag to just a carry on, even when you take gear-heavy, expedition-grade trips. If your Antarctic explorations are part of a larger journey, then renting might make sense for you.
Before You Go
Unless you're a research scientist, you'll be traveling to Antarctica during the austral summer. Temperatures on the peninsula are in the 30-40°F range. Don't forget:
A parka will be provided onboard your ship.
Insulated waterproof boots that reach at least mid-calf
Waterproof pants are essential
Warm socks, several pair
Wool is best for warm base layers
Hat, scarf & gloves
Seasickness medication
Consider renting the gear you need
And don't forget sunscreen and sunglasses. The glare on the ice is intense.