Is a Backpack a Carry On?
The Tortuga Promise
At Tortuga, our mission is to make travel easier. Our advice and recommendations are based on years of travel experience. We only recommend products that we use on our own travels.
When it comes to navigating the seemingly endless rules and regulations surrounding air travel, most people have a lot of questions about luggage. You want to get it right because few things will throw a snag in an otherwise smooth airport experience like finding out at the last minute that your bag is the wrong size. Suddenly you have to check a bag you didn't expect to, and all your valuables and in-air necessities end up going in the cargo hold.
Whether or not a backpack is considered a carry on comes down to two factors: the bag size and the airline in question. We'll start by taking a look at what you need to know about these factors, then provide some advice on getting the most out of your carry on backpack.
Before we dive in, here are a few luggage definitions you need to know:
Check in: A large suitcase or bag that must be checked into the plane's cargo hold then retrieved from the baggage claim upon landing.
Carry on: A smaller suitcase or travel backpack that can be carried onto the plane then stowed in the overhead compartment.
Personal item: A much smaller bag like a purse, laptop bag, small backpack, or briefcase that can be carried on then stowed beneath the seat in front of you.
Tortuga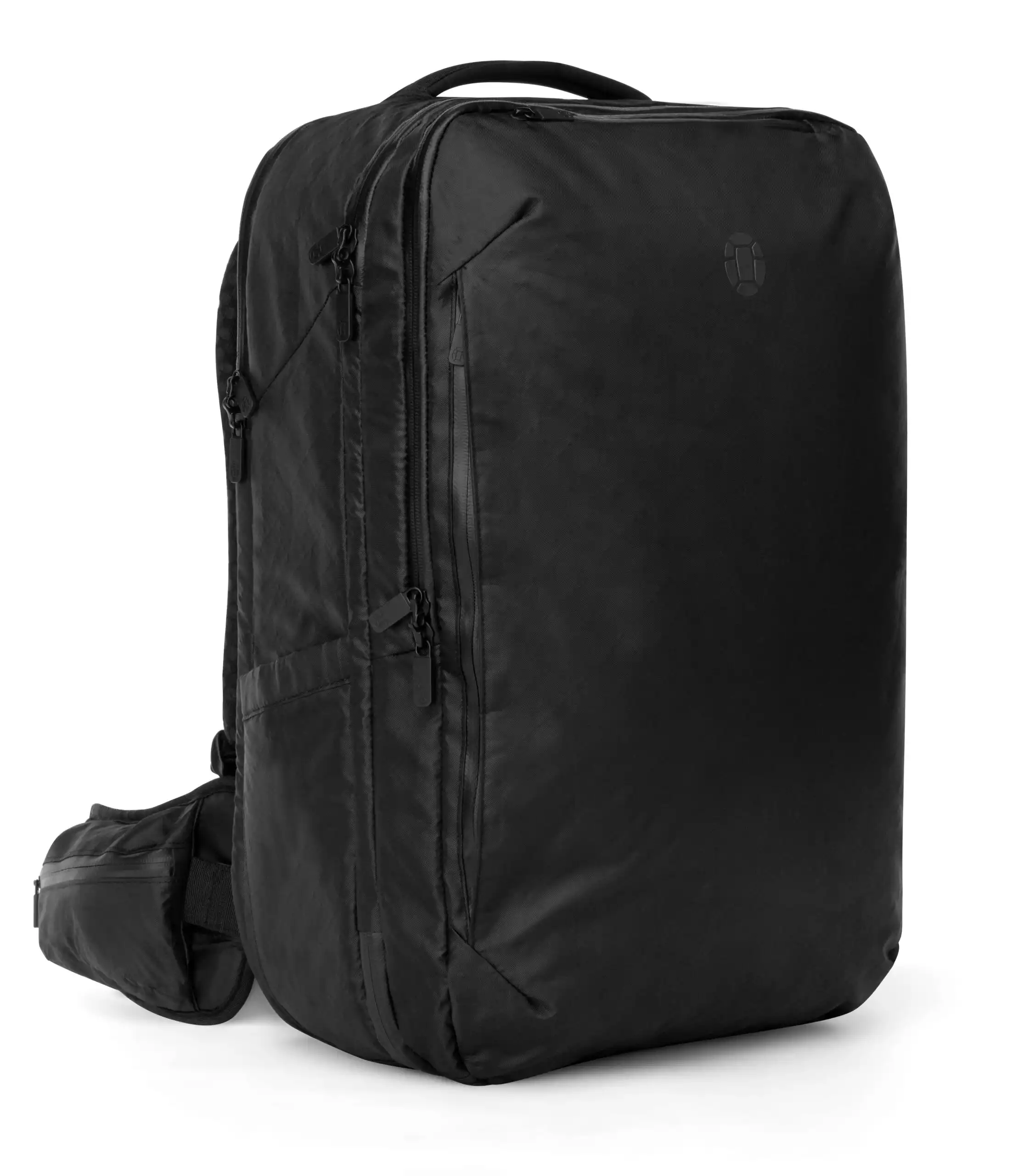 Is a Backpack a Carry On?
In a word, yes, but in two words, it depends.
While a backpack can be a carry on, it must adhere to an airline's carry on size limitations. Below are a few of the most popular domestic airlines' carry on limits.
If your backpack is larger than these measurements on these airlines, your bag will usually not be accepted as a carry on. In that situation, you would have to check your bag.
Other factors that may disqualify a backpack from being carried on include packing it with liquids or toiletries that don't meet the TSA size restrictions, knives or other sharp objects, or anything else that might be considered dangerous.
How to Get the Most Out of Your Carry On Backpack
We've got a few tips on how you can maximize the use of your carry on backpack so that you can minimize the need for a check in bag—or eliminate it altogether.
Choose the Right Carry On Backpack
Packing right starts with having the best carry-on-sized backpack possible. The right bag is comfortable, organized, and made to squeeze every last square inch out of your carry on allowance.
I've been traveling with the Tortuga Travel Backpack for many years and won't fly with any other bag. No other carry-on-sized travel backpack offers the same level of capacity, organizational features, all-day comfort, and durability as the Travel Backpack.
The 45L size will fit the carry on requirements for any domestic airline while the 35L size will suit international flights.
Whichever size you choose, the Travel Backpack makes the most of carry on restrictions by providing the greatest possible capacity per square inch allowed. While suitcases eat up a lot of your potential space with wheels, handles, and rigid plastic, the Travel Backpack provides more space for more stuff.
Go Minimal
Packing for every eventuality might seem like a good idea, but the truth is that you'll never use most of the "just in case" items you packed. Learn to travel like a minimalist, which means packing only what you actually will use.
Build a Capsule Wardrobe
One of the hardest things about minimalist travel is reducing clothing, but we have a solution. Capsule wardrobes allow you to pack less while having the right individual pieces necessary to create a variety of different outfits.
Hone Your Carry On Packing Hacks
The more you travel, the more you learn about carry on packing. But you don't need to go through all that trial and error yourself. Check out our helpful collection of carry on packing hacks that have been gleaned through countless flights.
Make a Packing List
A packing list will ensure that you don't pack too much or forget anything essential. Here's a basic carry on packing list that should apply to most situations.
Make the Most of Your Personal Item
In addition to your carry on, you'll almost always be granted a personal item. Make sure you understand the difference between a carry on and a personal item and check if your backpack is a personal item.
Make the most of your second bag with this personal item packing list of electronics and in-flight essentials.
Tortuga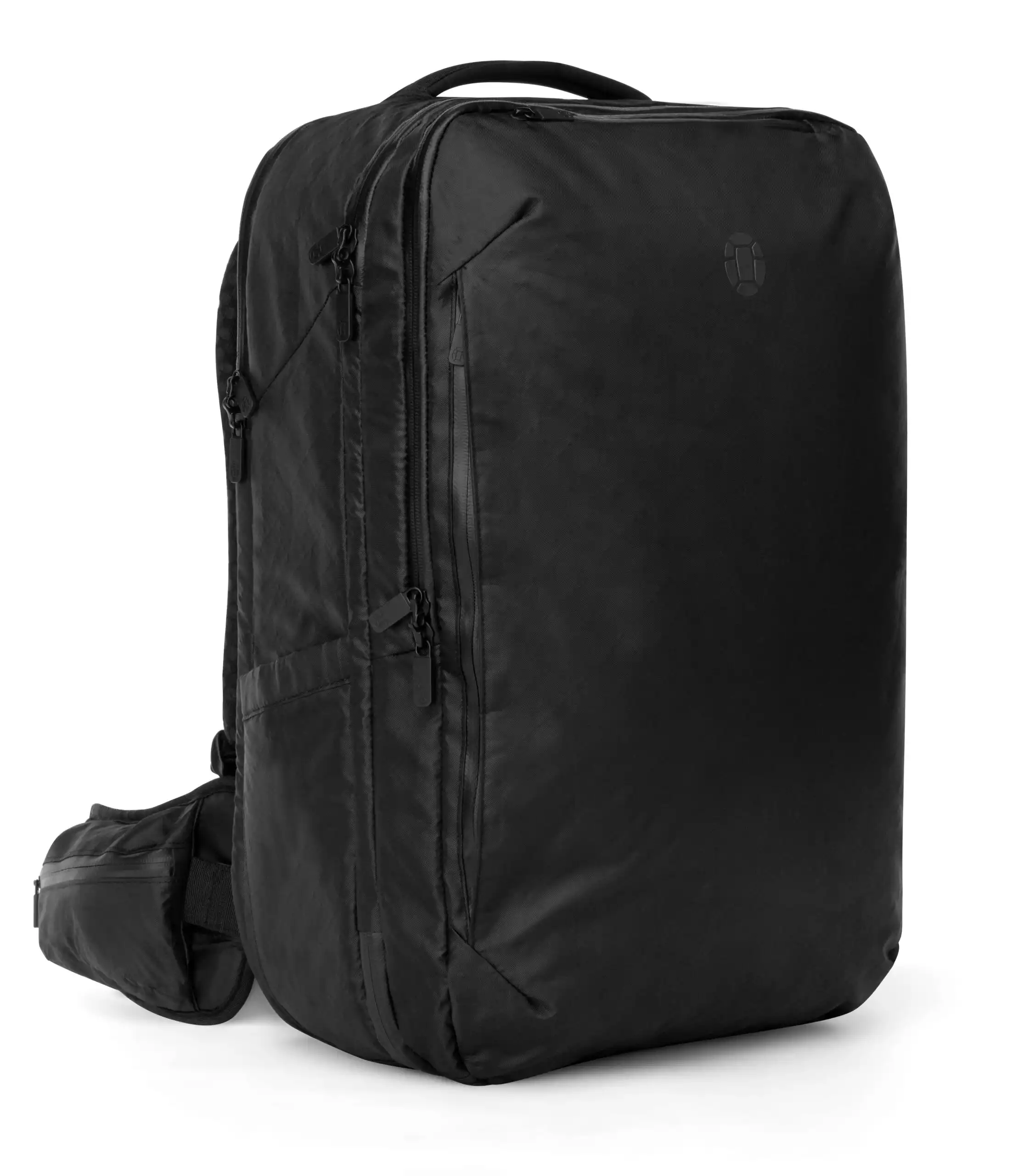 Conclusion
Whether you're winging off for a weekend or heading out for months or even years of travel, a carry on sized travel backpack will make your airport experience significantly easier. You'll eliminate the time and cost of checking a bag so you can get off the plane and head directly to your destination without standing around and waiting at baggage claim.
Related Articles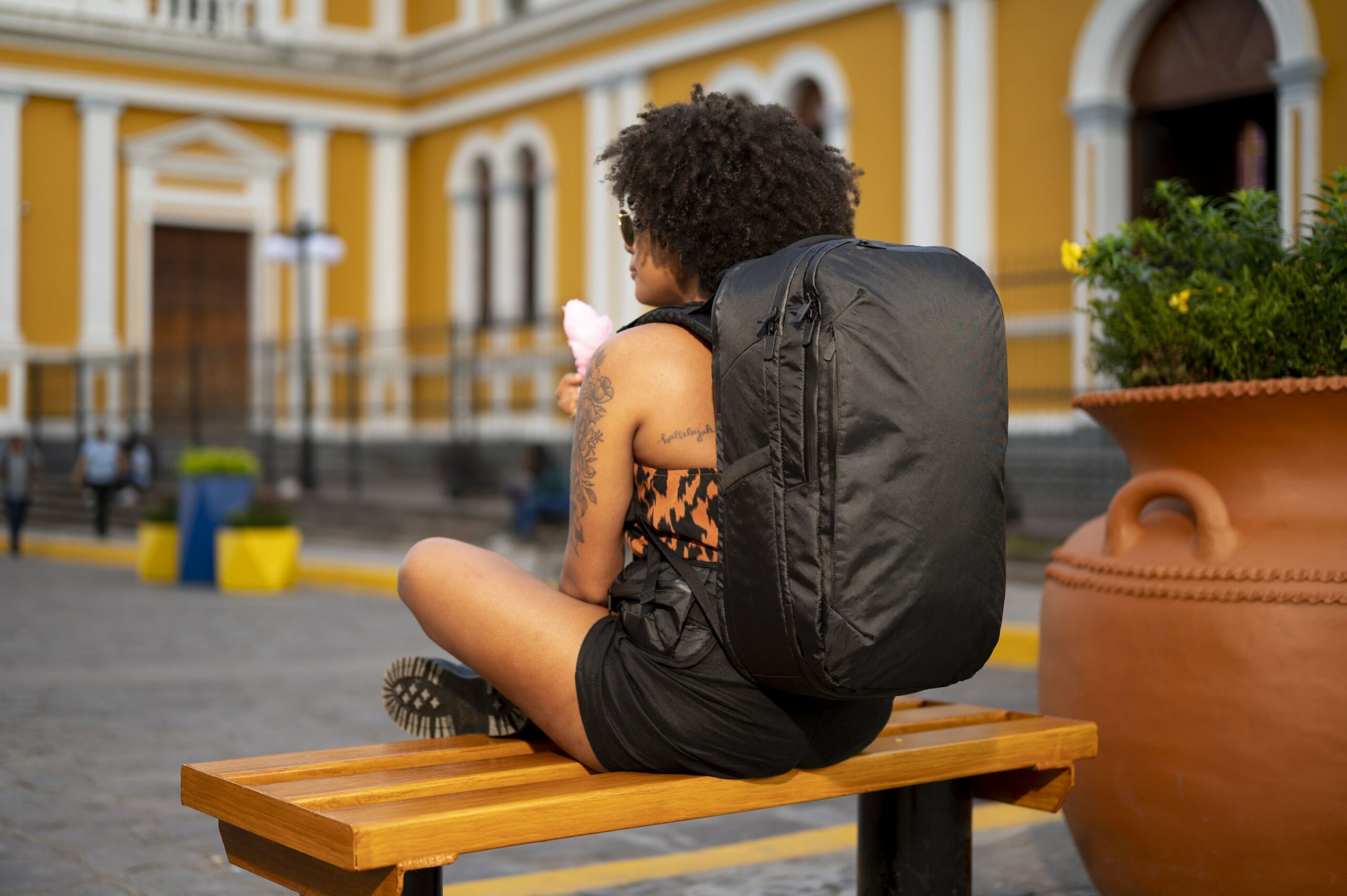 40L: Max International Carry On
Shop Now