The Ultimate Beach Packing List for Your Next Sunny, Sandy Vacation
The Tortuga Promise
At Tortuga, our mission is to make travel easier. Our advice and recommendations are based on years of travel experience. We only recommend products that we use on our own travels.
I'd just landed in the tropical Mexican paradise of Puerto Escondido. As I disembarked into the heat and humidity, my first thought was to shed my city clothes and hit the beach as soon as possible. It was time to feel sand between my toes.
Then it struck me: I had forgotten my flip-flops.
But no worries, I would pick up a pair on my way to the beach. After checking in at my Airbnb where I dropped off my travel backpack, I popped into a nearby surf shop to scope out their sandals.
However, the price was outrageous, of course. At least three times what a pair should cost. Don't even get me started on the sunscreen prices…
I learned my lesson that day. I should have made a beach packing list.
Tortuga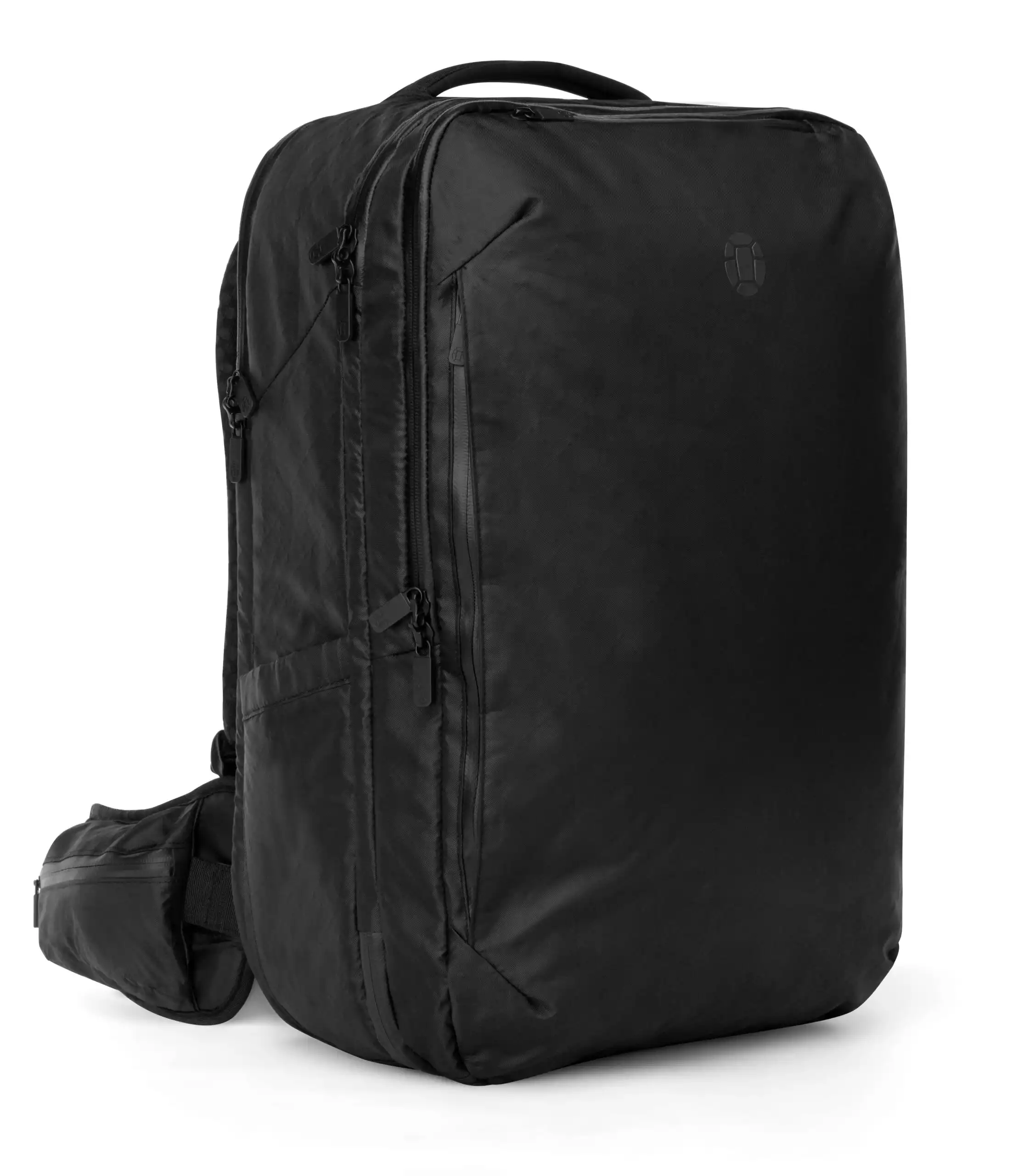 Why Make a Packing List for Beach Vacations?
Once you're at the beach, you're at the mercy of tourist-gouging prices. If you've planned ahead for your beach vacation with a proper packing list, you can avoid the expense and hassle of finding the various must-haves and focus on enjoying your time in the sun.
To help you accomplish that, below you'll find a beach packing list that is applicable to any place you can enjoy the sun and shore. This packing list includes what to wear to the beach, as well as a few practical beachside necessities.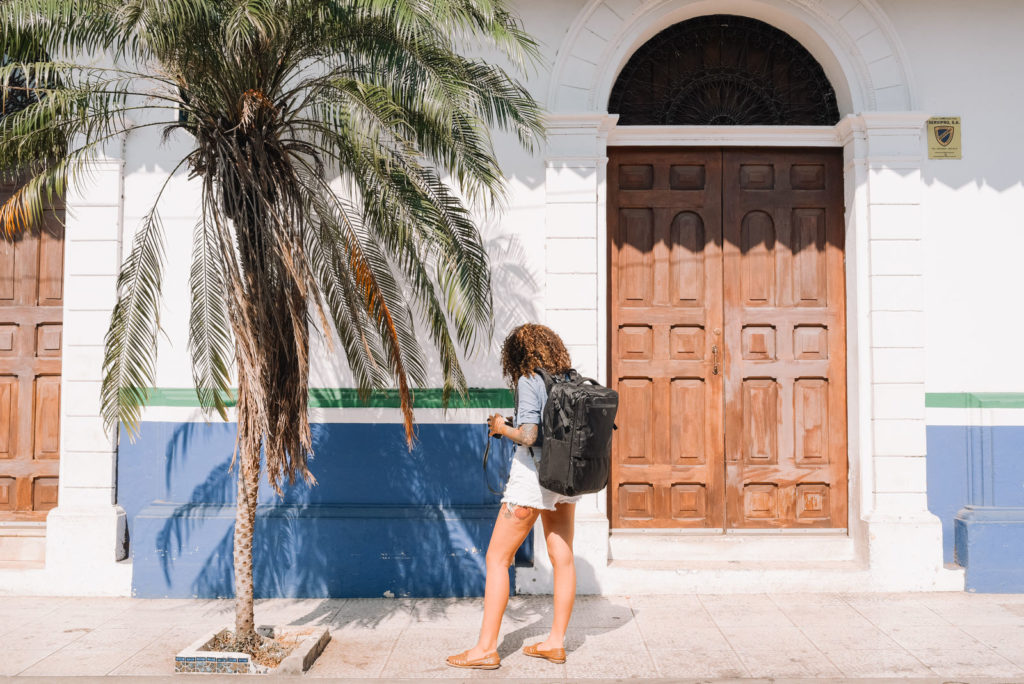 Beach Trip Packing List: What to Wear
Footwear
Ideally, you'll be spending much of your beach vacation shoeless in the sand, but you'll still need to be prepared to get from point A to point B. That means having a pair of flip-flops or sandals, but I also recommend having at least one good pair of walking shoes. Depending on which beach you visit, there might be great hiking or shopping opportunities around. You'll want a more comfortable option than flip-flops for several hours of walking.
Clothing
When you're on the beach, the less clothing the better, right? But that doesn't mean you can leave all your clothes at home. Here are a few items you should pack along:
Swimsuit
Whether that means trunks or a one-piece, a bikini or a Speedo, you need something to wear when you hit the water.
Shorts
Beyond the water, you'll likely want a pair of shorts that are comfortable on dry land. Keep it simple with board shorts or just a pair of comfy casual shorts.
T-Shirts
Going shirtless whenever possible is great, but when you've had enough sun you'll need something to cover up with. Check out our favorite travel t-shirts.
Light Button-Up Shirt or Dress
Once the sun goes down, you might find yourself eating or grabbing drinks someplace where you want to dress up a bit. A light button-up shirt or sundress will do the job nicely.
Changes of Underwear
When you're walking around in the heat all day, sweaty, smelly underthings can become an issue. Be sure to pack along several pairs of underwear to change into and freshen up now and again.
Hat
It never hurts to have something to keep the sun off your face and neck. A wide-brimmed sunhat or baseball cap will do the trick.
Sunglasses
Is it even a trip to the beach without them?
Waterproof Laundry Bag
While this isn't a clothing item, it's a clothing-related necessity. Ideally, you'll always have time to let your beach clothes dry before packing them, but when that isn't possible you'll want to keep wet clothes from soggying everything else up. Laundry bags can also be helpful for keeping sand from inundating every corner of your bag.
Beach Packing List: Everything Else
Now let's look at a few non-clothing items that belong on your beach vacation packing list.
Sunscreen
As I hinted above, you want to avoid buying sunscreen upon arrival. Not only does the price go up exponentially the closer you are to the beach, but you'll likely want it from minute one in the sun.
Beach Bag
It's always a good idea to pack some kind of beach-friendly bag for carrying everything to the shore. While that might mean a highly packable cloth bag or tote of some kind, waterproof bags are also a good option if you'll have a book or electronic device with you.
Book or Ereader
Speaking of books, there are few places more conducive to a good read than the beach. Pack a book or a waterproof ebook reader. The most recent Kindle generations are great options as they're both waterproof and glare-proof.
Bluetooth Speaker
Why not pack along a soundtrack to your beach vacation? In recent years Bluetooth speakers have become increasingly compact and waterproof.
If you're going to be out in the sun all day, hydration is a must. Pack a lightweight, travel-friendly water bottle.
Family Beach Packing List
While everything mentioned above is more or less essential, here are a few additional items that you might want to consider, particularly if you'll be packing for your family.
Beach Umbrella
Children and elderly people tend to overheat easily. A beach umbrella provides the shade they need.
Beach Towels
Most beachside hotels and Airbnbs have towels covered, but when you've got kids along it never hurts to be extra prepared.
Sunburn Cooling Gel
Few things can ruin a beach vacation like a kid with a painful sunburn. Pack along something to provide a bit of relief.
Dramamine
If you plan on taking to the water for fishing, whale watching, or any other boating activity, Dramamine is essential for keeping sensitive stomachs from screwing up the fun.
Goggles, Flippers, Frisbees, Etc.
Beachside play comes in many forms, so pack along the necessary gear for your family favorites.
Tortuga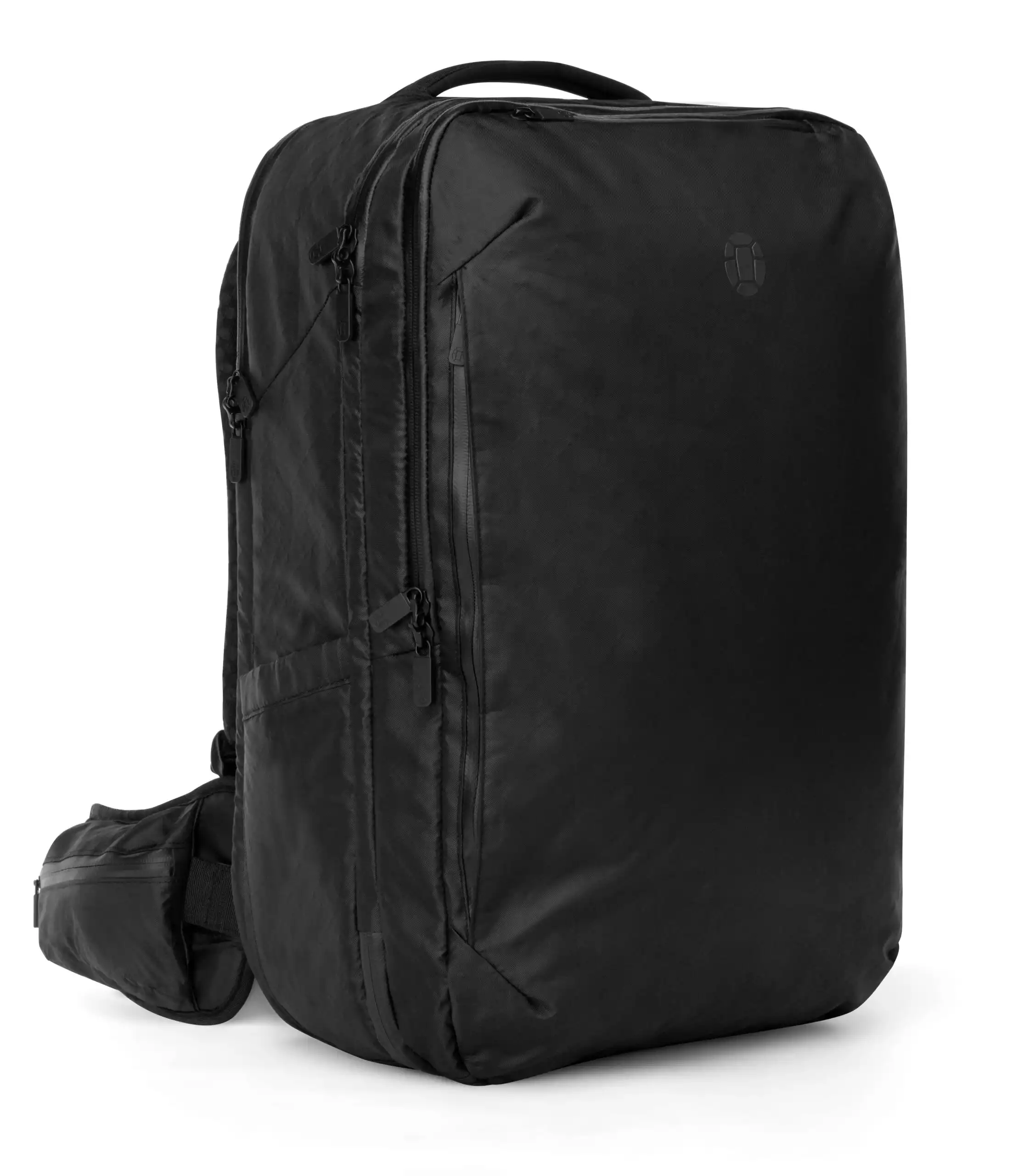 The Best Backpack for Your Beach Vacation
Now you might be wondering, which carry-on backpack is the best for packing everything on this list? With the exception of the beach umbrella, all of it fits in the Tortuga Travel,Backpack.
I know from personal experience, having packed my Travel Backpack for beach trips in Mexico, Thailand, Spain, Tunisia, Turkey, Vietnam, and beyond. Year after year, whether by foot, plane, bus, or motorbike, my backpack has carried all my beach gear (and more) to the shores of Danang, Cat Ba Island, Koh Samui, Carthage, Malaga, Izmir, Puerto Escondido, and too many more gorgeous places to list.
You have two sizes to choose from. The 30L Travel Backpack is the perfect capacity for a weekend beach getaway. If you'll be traveling for longer—or simply have more to bring along—step up to the 40L size, which is large enough to not only pack everything you need for a beach trip, but for weeks, months, or even years of travel.
The Travel Backpack offers plenty of organization for keeping your beach stuff separated from your non-beach stuff, and the exterior is tough and water-resistant.
Trust me. From my experience, it's all the bag you need for your next beach adventure.
Related Articles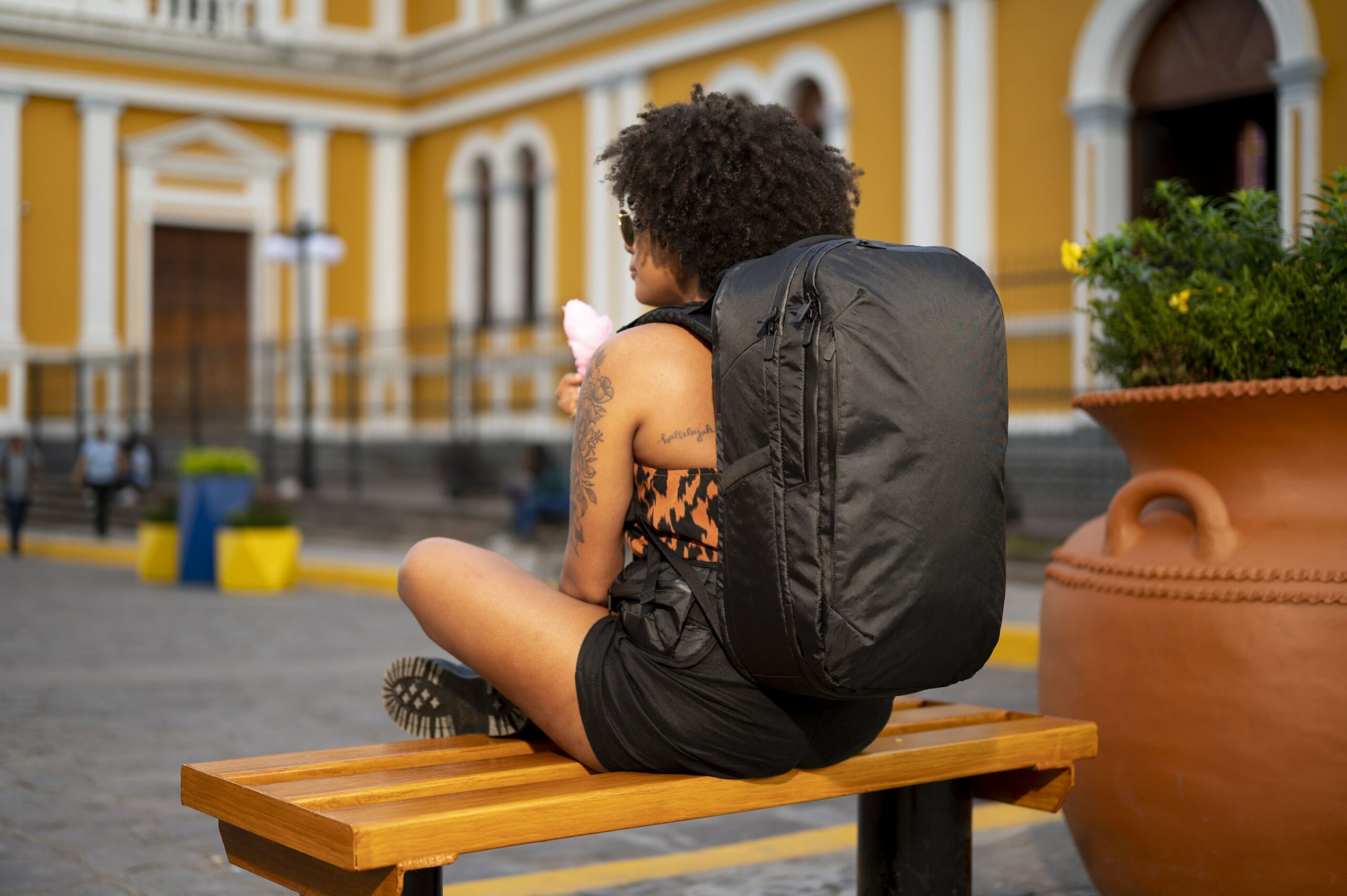 40L: Max International Carry On
Shop Now