We're living in the Golden Age for digital nomads. Laptops are faster, cameras keep getting smaller, and portable HDs are massive yet still light enough for your carry on backpack. The physical barriers to remote work are fading fast, and despite what you think, now is a great time to be abroad. Much like Europe in the roaring 1920's when American writers, artists, and other creatives flocked to the salons of Paris, digital nomads in fields as wide-ranging as HR and tech are packing their backpacks, downloading the latest productivity apps, and hitting the open road. The only difference is that these digital nomads are making a great living in some of Europe's most cosmopolitan cities.
Here's our rundown of the five most liveable cities in Europe for digital nomads. We asked the experts and looked at cost of living, co-working spaces, internet capabilities, culture, quality of life, ease of travel (visas etc.), and all the other unquantifiable factors that go into relocating your life across the pond.
When all you need is a wifi connection, it can get tough to choose which cities make your short list for the next big trip (or move!) to Europe. Here are the most livable cities in Europe.
What Makes a European City "Livable?"
The answer depends who you ask. For most, liveability simply means cost of living—which makes a lot of sense. The amount of rent you pay and the price of a cup of coffee determine how much you have to work to keep a roof over your head and your eyes open before noon. However, don't fall into the trap of choosing—or eliminating—a city based purely on the cost of living.
The digital nomad lifestyle is all about choice, personalizing your work environment, and your hometown. Some of the cheapest cities for digital nomads may have insanely low costs of living compared to the US, but it doesn't matter if the place isn't a good fit culturally, personally, or for your job.
Mercer's 39-point Quality of Living Global Survey weighed factors like "internal stability, crime figures, currency exchange, and recreational facilities," as well as traditional concerns like housing and climate to rank cities for livability across Europe. The results are interesting, but a little counterintuitive if all you're concerned about is price.
Vienna tops their list followed by other "expensive" western European destinations like Zurich, Geneva, Copenhagen, and Munich. Where are all the cheap hotspots? Why is Switzerland ranked so highly? To find out, we looked at some of the other data and asked experts in the digital nomad field where they'd like to live, and we created this list of some of the most livable cities in Europe. Enjoy.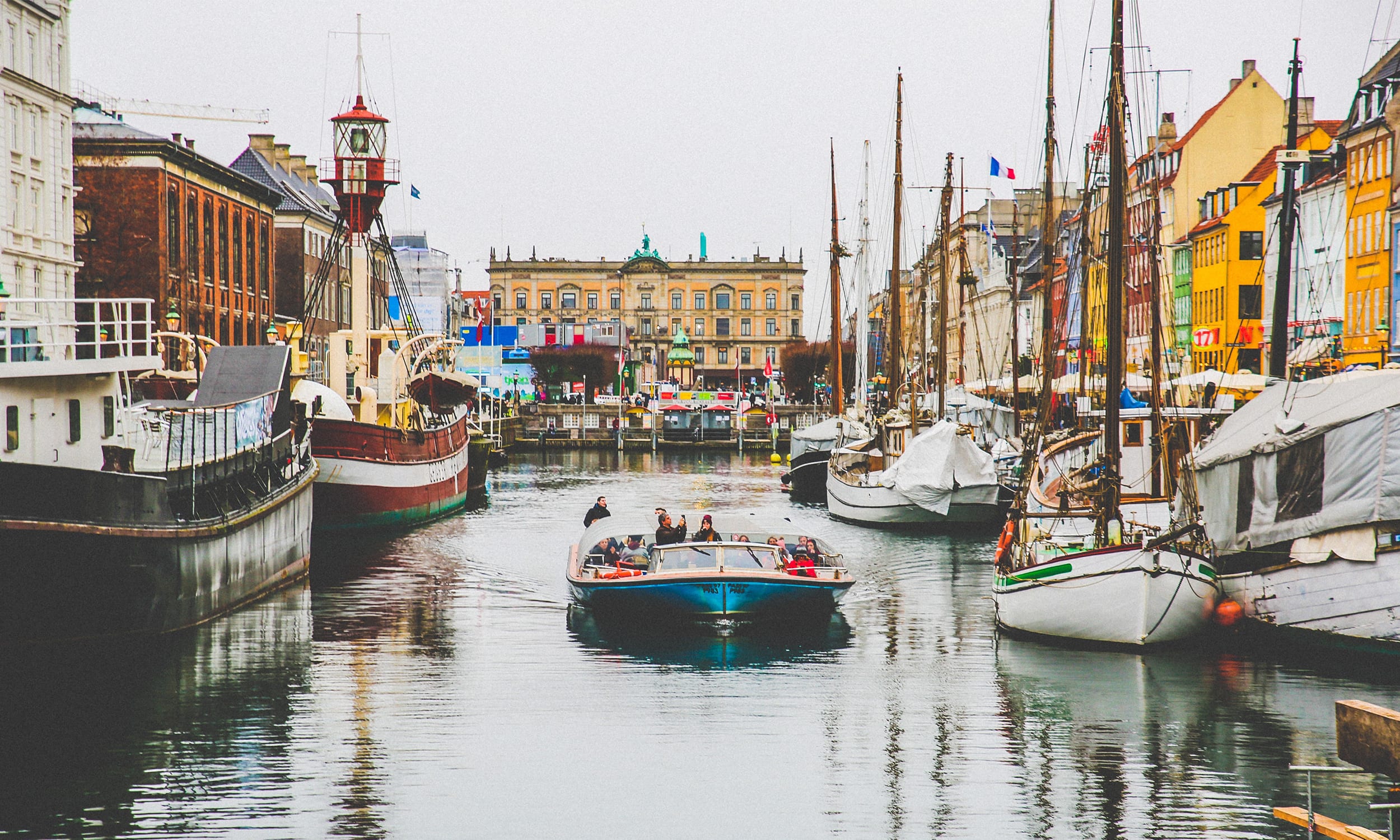 Vienna, Austria: Top Digital Nomad Destination
Vienna tops the Mercer list of most livable European cities, and makes the top 10 in just about every other list, so it's worth a closer look. The culture scene (music, art, events) is unparalleled with a rich history, and yet Vienna is still a place where Baroque castles mix and mingle with global organizations like the UN and OPEC. It's a place where the old world is meeting the new, and digital nomads have caught wind of this innovation.
Vienna: Cost of Living
The Nomad List cites the cost of living as middling to high. The "Nomad Cost" (aka renting a place for three months and eating out all the time) will run you roughly $2,197 US/month, but if you plant yourself a little more firmly, the cost of living comes down to a much more affordable $1800/month all up. You can rent a 1br studio in the heart of town for around $850/month (way better than my place in Brooklyn) and if you don't want that kind of commitment, a monthly AirBnB rental in Vienna will run you roughly double that each month (about $54/day or $1600/month).
Vienna: Digital Nomad Lifestyle
The Economist ranked Vienna #2 in the 2017 Global Liveability Ranking, largely in part to safety concerns, but also for the ease of lifestyle. Seriously, just look at a few things you can do in Vienna:
Shop at the Naschmarkt
Eating a healthy diet is so often overlooked when planning your world travels. Seriously, eating takeout everyday takes a toll. Luckily, you can get your fruits and veggies fresh from the farm at the sprawling Naschmarkt, Vienna's 16th-century flea and food market. It opens at 4am, so you can either start your day with something healthy or end your night with something stupid—it really depends on you.
Vienna: Bikeable as Heck
Like most major European cities, Vienna is cyclist's paradise. Clear (safe) bike paths, and tons of  "city bike" stations around town mean you can hop on a bike any time to get practically anywhere.
Explore Burggasse
If you ever wanted to pose for pictures outside of a cafe in oversized spectacles, hip-as-hell Neubau, is the place for you. Cafes, chic shops, and all the  youth culture you can stomach line this breeding pit of Vienna's young creative scene.
Dive into the 6th District
If you want a tip, kick off your trip in Mariahilf. This up and coming area of is full of undiscovered bars, chic galleries, and oh so many cafés to check out. Oh, and you can party like a Boss at places like Club Titanic, which has been serving up piping hot techno and debauchery since the 1980s.
Vienna Coworking Spaces
Sektor 5
If you came to Vienna to actually work (weird), Nomad List recommends Sektor 5 as one of the best coworking spaces in town, and it's easy to see why. Chosen as part of the Best Co-working Space for the third year in a row in 2017 by the Central European Startup Awards, Sektor 5 hosts events year round that will connect you with other likeminded digital nomads for even more growth and opportunities, which is hopefully why you're working from the road in the first place.
Vienna's Coffee House Culture
If you're more traditional and like to get work done from a coffee house, you couldn't have come to a better town. Choose from Vienna's traditional coffee houses—legend has it that the first Swiss coffee house opened in 1685—or embrace the brewing (sorry) cultural change of so-called "3rd wave" artisanal coffee houses like People On Caffeine or Cafe Z.
Jump in the Danube
If you're anything like me, you need to live in a city with acess to the outdoors—particularly the aquatic outdoors. Luckily, the Danube is right outside your doorstep. Snag a canoe (or build you own like I did), and take a paddle to Danube Island to take more pictures of yourself in retro frame glasses.
Geneva, Switzerland: Pricey, but Worth It
Geneva makes the top 10 on several livable European city lists, in large part because it's just such a darn nice place to live. Nicknamed the "Peace Capital" of an already famously neutral country, Geneva benefits from a number of livability metrics like safety, as well as a central European location at once removed and available to the hubs of the continent. Paris is just 29€,  3-hour train ride away. Who wouldn't want to live there? But before you geek out on all the other places you can visit, let's look at Geneva itself, especially for expats and digital nomads.
Geneva: Digital Nomad Lifestyle
Home to international juggernauts like the UN and Red Cross headquarters, Geneva is the definition of an international city. English is the lingua franca of Switzerland, but Geneva is located in the French-speaking quadrant of Switzerland, so it doesn't hurt to pick up a little French. And while no one can argue that it's cheap (Geneva is one of the most expensive cities in Europe), you get what you pay for.
Beautiful museums and theaters blanket the town, public transit is obsessively punctual, public parks (like the lakefront) are awesome, and Geneva is an incredibly green town with extensive environmental protections. Seriously. I was in Geneva for about 10 days and I went to more cool public cultural things like outdoor movie screenings, carnivals, and swimming off of docks, than during a summer week in NYC, which is saying something.
For the full scoop, I reached out to my friend Kelley Campau, a VP of Integrated Media at Weber Shandwick. She relocated to Geneva for over two years from 2013 to the end of 2015. She shares some of her thoughts about what kept her rooted in Geneva during that time:
What makes Geneva so darn livable—especially for ex-pats, digital nomads, and other traveling professionals?
Kelley: For expats, at least from my experience, Geneva is a pretty easy city to meet people. Most every expat is or has been in your same shoes. They've moved to Geneva for work, and they're learning how to navigate the many layers of Swiss government—dealing with things like finding an apartment and working with the "regie" (like, what the hell is a regie?). Your new friends are more than happy to help.
There are many idiosyncrasies to living in Switzerland as an expat and you automatically share a bond with anyone who has experienced the same challenges to settling in. Once you're settled in though, it couldn't be an easier city to adapt to. Life in Geneva is pretty damned good.
What's the cost of living differences like, coming from the US?
Kelly: Cost of living in Geneva is no joke. You definitely pay more for groceries and eating out. In the states you can find a great burger for $5. In Geneva, it's going to cost you about $20. This goes for about everything. I died a little inside the first time I spent $24 on a burrito, but, one day, you just get used to it. Rent is cheaper than New York or San Francisco, or at least your money goes further. In New York you may pay $2500 for a studio apartment. For that same cost, you could find a two bedroom apartment in Geneva. That said, it will cost you $50,000 to furnish your two bedroom apartment, so Ikea becomes your best friend.
What are some of the cultural benefits to paying this higher cost of living?
Kelly: It took a minute for me to get used to the city shutting down on Sundays, but once you relax into the idea that a Sunday should be spent free of commerce and football, it's really a magical thing. The "Slow Movement" is the real deal in Geneva and spending weekends hiking and dining in with friends is not only sometimes the only thing to do around Geneva, it's the only thing you really want to do. Geneva is a true cultural melting pot. I worked with 25 people and we were comprised of 8 different nationalities and spoke something like 20 different languages. I
How would you rate your quality of life in Geneva?
Kelly: I rate quality of life a 10. The surveys, polls and reports are right. Work days start at 9:00am and end at 5:00pm, lunch hours are just that—an hour, at least!—and weekends are spent picnicking at the lake in the summer and or at a chalet in the winter. All the while eating cheese and drinking wine. It sounds cliche, but it's true: Life in Geneva is straight up out of a Hemingway novel. As I write this, it's increasingly unclear why I left.
Were there any obstacles to living there as an American?
Kelly: Living in Geneva as an American has its pros and cons.
Pros:
There are tons of expats living there so finding like-minded, interesting people navigating the same adventure as you is easy

You are at the epicenter of Europe; explore any city in Switzerland or pop over to virtually any European country in less time it would take you to drive through the Lincoln Tunnel at rush hour

If you're craving a slower lifestyle, Geneva is right for you

The trains are. Literally. Always. On. Time.

Time zones: As an American living in Geneva I loved living in the future; you know what's happening before anyone else
Cons:
The city itself isn't large so you can quickly run out of things to do if you're not inventive

It's expensive, like really expensive

Living in the future can get lonely; it's hard to miss out on big life events happening to those closest to you, like weddings, births and your friends enjoying $5 burritos. FOMO got real.

The Swiss government is still a complexity I will never understand

Dating: If you're single, don't move there; just don't
The Pros and Cons of Working in Switzerland as an American
Kelly says:
Pros:
Cultural diversity of colleagues and the experiences you gain from that; the small nuances and learnings you take away from interacting with your non-American counterparts are invaluable to take back with you

The true 8 hour work day

Work trips to Berlin are a hell of a lot more fun than traveling to Toledo
Cons:
Military time: Try responding to your US colleagues with 14:00 and see how they respond

Time zones: If you're working US hours navigating time zones is not fun

Swiss permits and everything that goes along with applying for them

Adoption of digital and social platforms is not at pace with the US (for better or worse)
Copenhagen, Denmark: Remarkably Liveable
Copenhagen is one place that perfectly exemplifies that fact that livability is about more than just cost of living. One of the most bikeable cities on Earth (45% of residents commute by bike), Metropolis' extensive research on 25 factors in their rankings, found that Copenhagen's stress on transportation and green spaces put it miles ahead of the competition.
I loved the time I spent there. The food truck culture is legit, the bike share programs are awesome (can't stress how nice it is to safely bike in a major city), and the pace is exactly what you'd expect from a European capital. Copenhagen is why digital nomads travel. If you like green spaces, biking, and strolling by the sea, Copenhagen is for you. Copenhagen has even invested in a large offshore wind farm as well as sustainable sewage treatment, making good on its claim to be carbon-neutral by 2025. That's worth seeing firsthand.
Copenhagen: Digital Nomad Lifestyle and Cost of Living
Don't get it twisted though, Denmark is still technically Scandinavia, so it's gonna cost you. Nomad List reports that a 3-month trip in a rental eating out every meal will put a $3,745 dent in your bank account every month. If you decide to stick around, a 1 br in town still rivals NYC prices at around $2k/month. Not for the faint of heart or the unestablished digital nomad on Fiverr.
Republikken, takes the top award for coworking spaces in Copenhagen, but honestly, there's a gluttony of riches when it comes to cafes and coworking spaces in Copenhagen. Find one near an apartment you can afford, and get to work.
Belgrade, Serbia
Ok, I've covered a few great, but expensive European cities for digital nomads. Now how about one for pure cost of living value. You got it. Welcome to Belgrade.
Belgrade is such a fun affordable city, that the "remote work travel program," WeRoam consistently makes it an itinerary staple for their groups of traveling digital nomads. And it's not hard to see why. CEO and co-founder Nathan Yates shares what he loves about Belgrade:
Personally, I appreciate a city with a little edge to it. Belgrade, may not have the whitewashed, Disney castle trappings of it's clean-cut, Eastern European cousin, Prague, but what it lacks in charming cobblestone streets it more than makes up for with an insane food scene, hip cafes and some of the best underground music/nightlife west of Berlin. All at a price point any digital nomad can appreciate!"
Belgrade: Digital Nomad Lifestyle
Yates goes on to say that "Europe is full of hidden gems for digital nomads," and Belgrade is certainly one of the best kept secrets. WeRoam, marketing director, Heather Stephens, echoes this sentiment about discovering the brilliance of Belgrade on the fly:
"I didn't know too much about Belgrade before touching down, but after spending over a month there, I can safely say it's one of Europe's most underrated cities." She continues, "The food and drink scene are off the charts excellent, the weather in September is perfection (highs in the mid-80s and lows in the high 60s)." Another underrated bonus to Belgrade is the outdoor activities, particularly in summer.
According to Stephens she'd typically, "Kick off the weekend with a run around Ada Lake's 10k bike path, followed by brunch where I'd watch waterskiers and wakeboarders show off in the waterpark situated at the north end of the lake. Belgraders are all about their floating river clubs during the summer months." But it's not all jogging and aqua yoga. "The Belgrade nightlife scene isn't just for the weekend," warns Stephens. "The clubs are most definitely going hard on a Tuesday."
Belgrade Cost of Living: Affordability Abroad
While Belgrade has a lot going on, the biggest draw is still the low cost of living. Nomad List touts an overall "Nomad travel budget" (3-months of rental with 3-meals out a day) of just over $1,000 US. That's amazing, and it gets even cheaper if you put down roots. You can get a 1br rental in the thick of Belgrade's hip neighborhoods for around $325/month. You can do anything (or nothing at all) when your apartment costs $300/month.
Belgrade Coworking Spaces
WeRoam sets up shop in the Smart Office coworking space, but Stephens recommends venturing to nearby cafés to set up shop from time to time. "The three-story, aesthetically inspiring Kafeterija was a Roamer favorite for sure. Miamiam was home to the best avo-toast (in the world maybe), and for top-notch Vietnamese, we'd lunch and work at Istok. Never have I ever tasted steam buns as savory as the ones at Istok!"
They even ventured out to the Rurally located Mokrin House one weekend for a and meet-up with fellow nomads from around the world. Work anywhere with a wifi connection and top-notch Serbian coffee for a third the cost of other places in Western Europe.
"Belgrade Serbia is a little hidden gem WeRoamers were proud to call home for a month. It's a must add to your nomad list," concludes Stephens.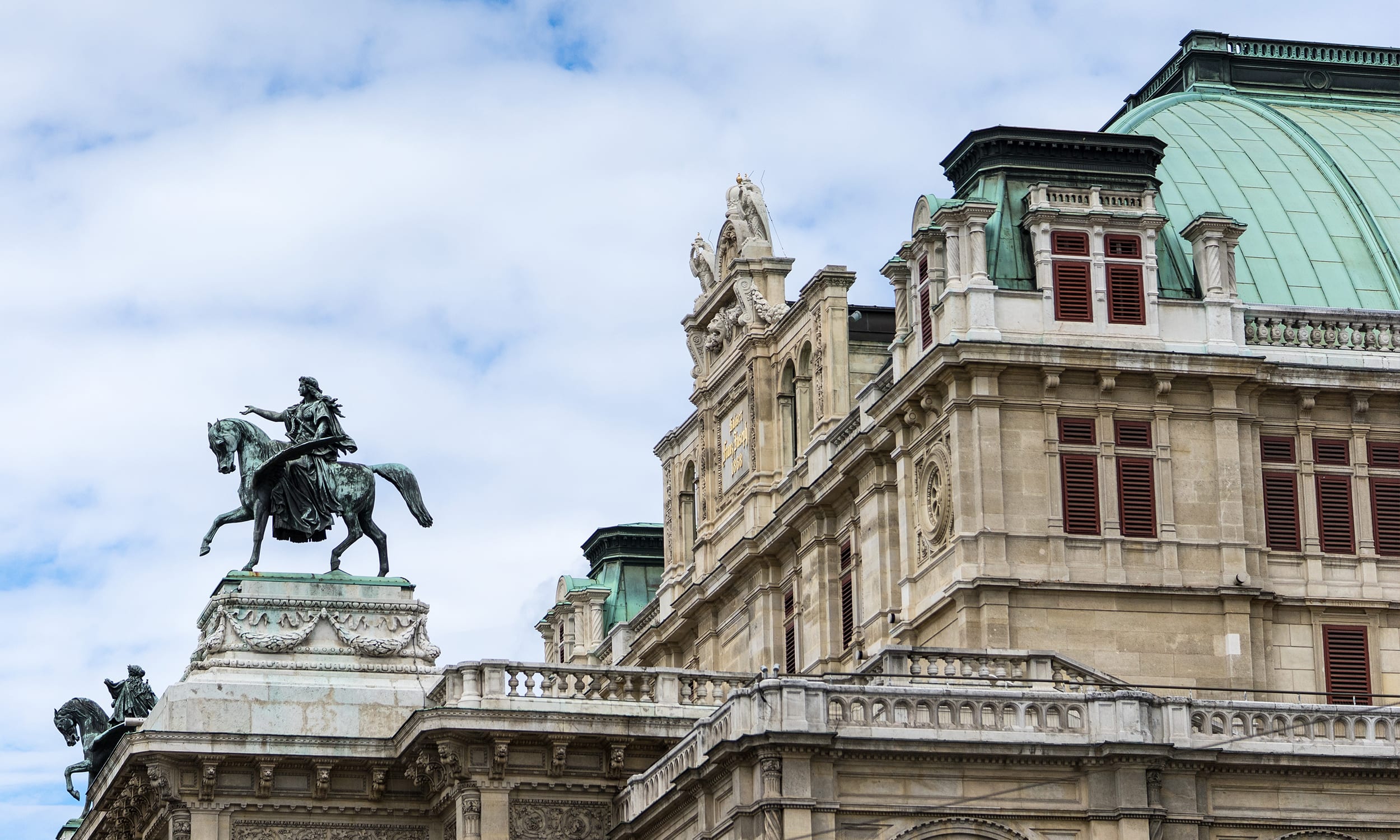 Berlin, Germany: Where Digital Nomads Go to Work
If productivity is your end-game, Berlin is the digital nomad destination for you. In 2014, Germany unveiled an ambitious three-year plan with "digital growth" at its forefront, and you can see the results in Berlin. Support for startups and digital infrastructure, like coworking spaces and a citywide network of over 100 public wifi hotspots has been up and running for several months.
Berlin Coworking Spaces
Factory Berlin, described as "the mother of all co-working spaces," was funded by Google itself. Twitter, SoundCloud, and Uber also have offices nearby in a converted brewery if that tells you anything about the state of affairs for digital nomad workspaces in Berlin. Nomad List claims Betahouse is the best co-working space in town, so give both a whirl and see which makes you the most efficient digital nomad you can be.
Berlin: Cost of Living
Berlin's cost of living is kind of middle of the road as far as European digital nomads are concerned. While it's significantly cheaper than Denmark and Switzerland (a 1br in Berlin costs about $800 US/month), it's nowhere near as cheap as Eastern European hubs like Belgrade—nor should it be. Berlin is one of Europe's great cities with all the cultural opportunities that affords. Complex and historic, Berlin takes time to get to know, but it's well worth the investment in time and money to call yourself a digital nomad in this vibrant, albeit trending digital nomad hub.
Honorable Mentions: Best Digital Nomad Cities in Europe
Helsinki, Finland
Helsinki, (pop. 600,000) gets a tip of the cap for its recent transformation and growth as a digital nomad hub. Driven by the Finnish concept of talkoot, the sharing economy is a big deal here (aka startups are hot right now). Anne Stenros, Helsinki's chief design officer defines talkoot  as, "the idea that if something has to be done, let's do it together." Stenros goes on to say, "Talkoot isn't about grand gestures, but about humanizing cities on any scale." And Helsinki has done exactly that.
Digital nomads have access to banks of publicly pooled resources like communal 3D printers to fabricate their prototypes and some of the best coworking spaces in Europe. Heck, Helsinki is so into funding communal projects that they now host one of the largest public mural festivals in the world every summer. If your startup needs a logo redesign, just grab your spray paint and get out there to workshop that MVP. 
A 1br rental costs about $1,250 US/month, so make sure you save up some scratch before you head north.
Porto, Portugal
Spencer Jentzsch, from Hacker Paradise sings the praises of Porto, Portugal for digital nomads that want to get away from it all without sacrificing productivity:
"Porto is an unsung gem. It's got all the things you need to be happy there (good wifi, nice people, incredible food) for half the cost of what it is other places in Europe. If you like meat, cheese, and wine—this is the place for you. You can go hiking in the mountains, explore the fish markets near the beach or cross the border into Spain for lunch. " #spainforlunch
#sweethashtag
Lisbon, Portugal
Lisbon also makes the shortlist for digital nomads on the Iberian peninsula, namely because our co-founder, Fred Perrotta loves it so much for the work/life balance "in favor of the latter." Heck, we even had our company retreat there.
Perrotta goes on to say, "Lisbon offers many of the same perks as Barcelona–relaxed pace, good food, and friendly people–but I've found it much easier to operate on a semi-normal schedule there." See if you can get setup at CoworkLisboa, and barring that just go surfing. Portugal is a surfer's paradise.
A 1br rental costs around $800/month, so Portugal might be the perfect place to rest and recuperate after a few months in one of the more expensive digital nomad destinations on this list.
Rome, Italy
Just because it's a classic doesn't mean it's not still relevant. I lived and worked in Rome for 8 months, and I have to say Rome is one of the most livable cities I can imagine. The food is delicious (and cheap), you can't swing a dead cat without hitting five of the most important and culturally relevant things in history, and there are a lot of worse ways to spend your evening than wandering the streets of Trastevere or the festivals along the Tiber River.
Rome has been climbing the charts for livability to—up five places in the EIU's global rankings to 44th place.
TL;DR Europe's Best Cities for Digital Nomads
Europe is once again an affordable destination for digital nomads looking for the perfect blend of quality of life and cost of living. Our top five picks—Vienna, Copenhagen, Berlin, Geneva, and Belgrade—each brings a balance of everything you need to make a go at life as a digital nomad.
Vienna is #1 on almost every digital nomad metric out there

With apartments for around $300/month, Belgrade is unbelievably affordable

Berlin is as good as you've heard

Copenhagen is a biker's paradise riddled with coworking spaces

Sleeper cities like Helsinki, Porto, and even Rome are fast becoming digital nomad hubs
Want more like this?
Get weekly gear reviews, travel hacks, and packing tips sent straight to your inbox. As an added bonus, we'll send you a carry on packing list right away.