Best Digital Nomad Bloggers To Read and Follow
The Tortuga Promise
At Tortuga, our mission is to make travel easier. Our advice and recommendations are based on years of travel experience. We only recommend products that we use on our own travels.
Digital nomads face unique challenges and concerns that come with their nomadic lifestyle. From finding reliable Wi-Fi connections to maintaining a healthy work-life balance on the road, the journey is filled with triumphs and hurdles.
That's why hearing from experts who have experienced the highs and lows of the digital nomad lifestyle can be transformative.
Are you a remote-working traveler seeking a fresh perspective and a touch of inspiration? Well, we are and know how firsthand how helpeful it is to read wisdom from our fellow travelers. Here's a curated list of the 20 best digital nomad bloggers who have mastered the art of blending work and travel.
If you're also looking for the perfect gear to accompany your digital nomad lifestyle, don't forget to explore our backpacks tailored to the needs of modern-day nomads.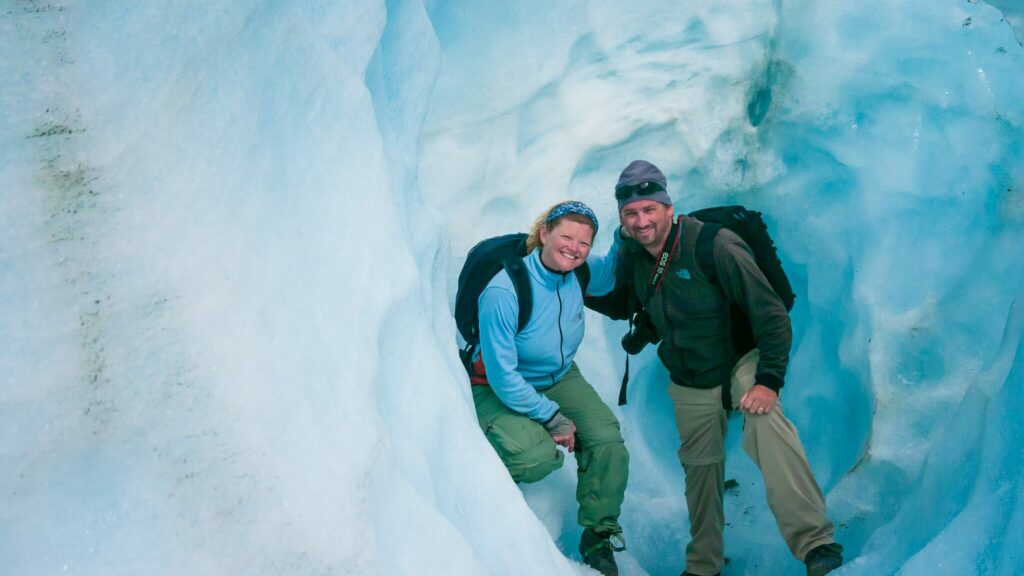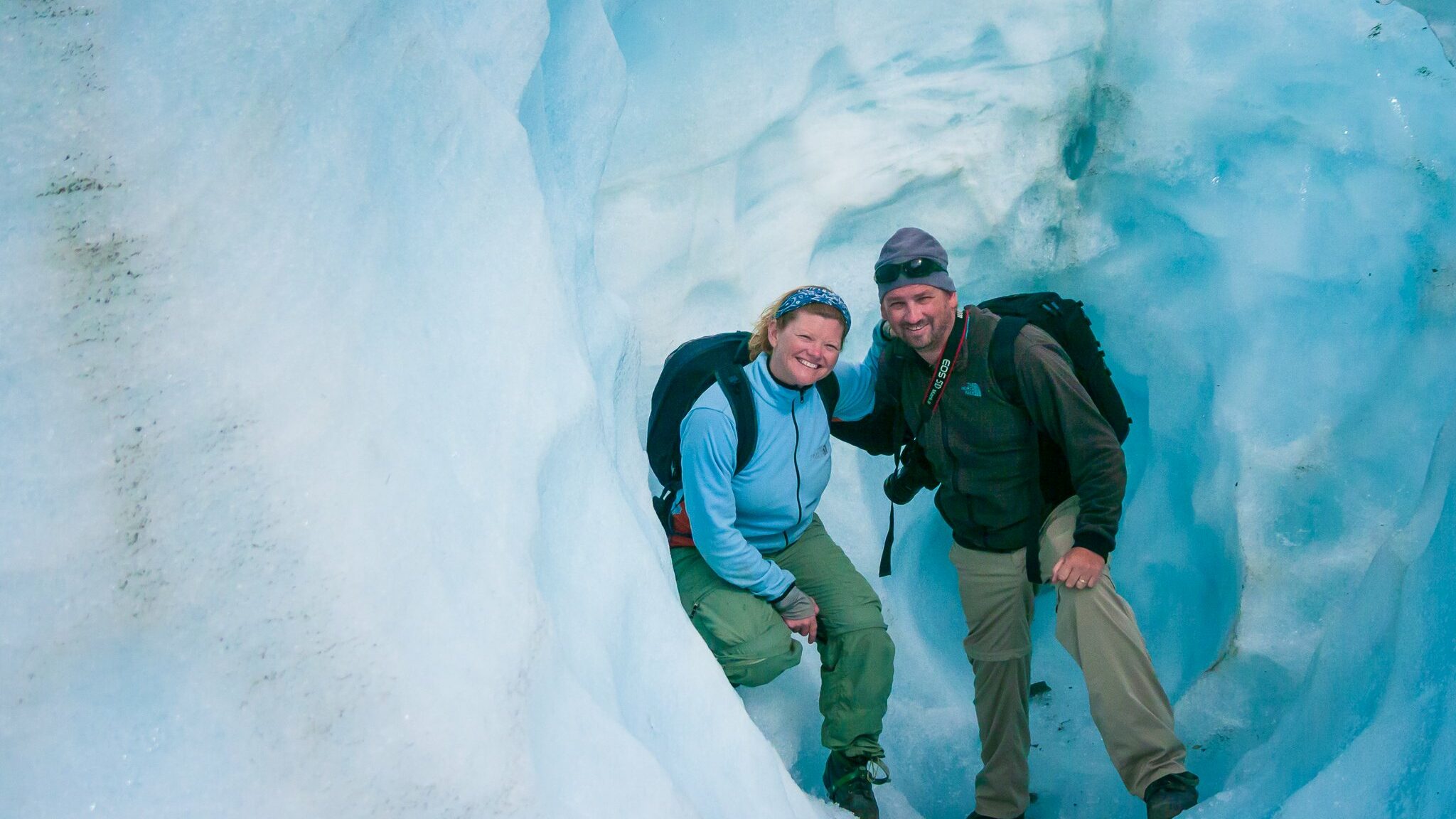 Having abandoned the safety of their traditional lifestyles over a decade ago, Dave and Deb set off on an extraordinary journey that not only transformed their own lives but also empowered countless others to embrace the magic of being digital nomads. Their blog is an indispensable resource, guiding eager travelers through bustling cities, sharing personal anecdotes, and offering invaluable insights from their adventures across the planet.
Fun Fact: Dave and Deb were featured on Forbes' Top 10 Travel Influencers list.
In their award-winning blog, Yosh Dimen and Vins Carlos transcend the notion of merely seeking the cheapest travel options. Instead, they dive deep into the world of smart planning, budgeting, and making wise choices. Born out of their own series of unfortunate events, Yosh and Vins are here to share the lessons learned from their misadventures and invaluable travel tips.
Fun Fact: USA Today listed The Poor Traveler as #1 in the 10 Best Budget Travel Blogs in the World.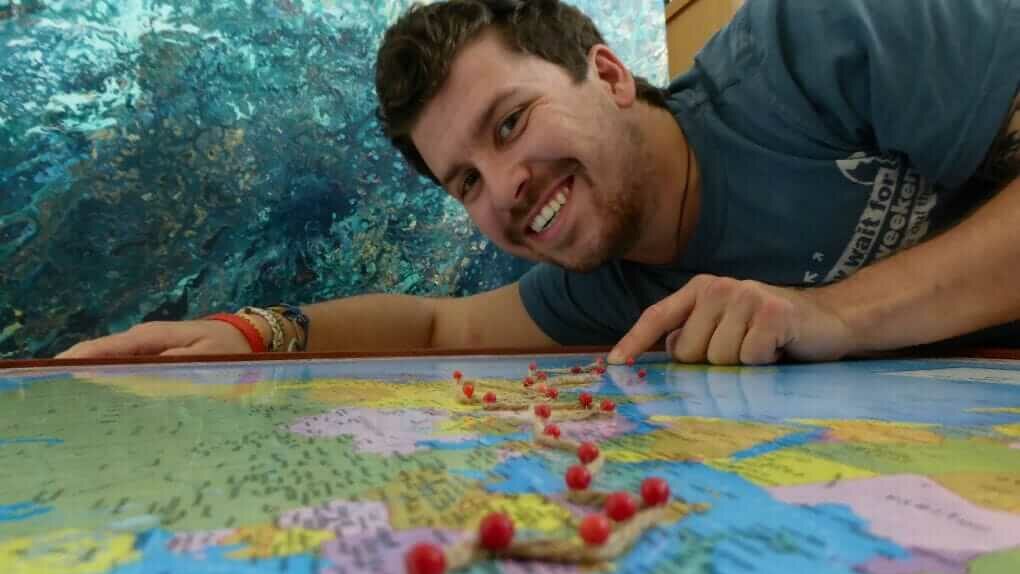 Will Hatton is an intrepid explorer, known as the original Broke Backpacker, with a passion for seeking raw, meaningful adventures. His website stands as the ultimate resource for budget travel while pursuing online entrepreneurship, inspiring digital nomads to break free from their desks and embrace a life on the road.
Fun Fact: Will just opened Tribal Hostel, Bali's first dedicated digital nomad coworking hostel.
Hailing from Sweden, Alex Waltner is a professional photographer and digital nomad who started his journey around the globe in 2013, capturing breathtaking moments through his lens and sharing them with the world. Through detailed travel tips and guides, Alex aims to simplify and enhance the travel experience for other digital nomads.
Fun Fact: Alex is also fond of learning languages and interacting with animals.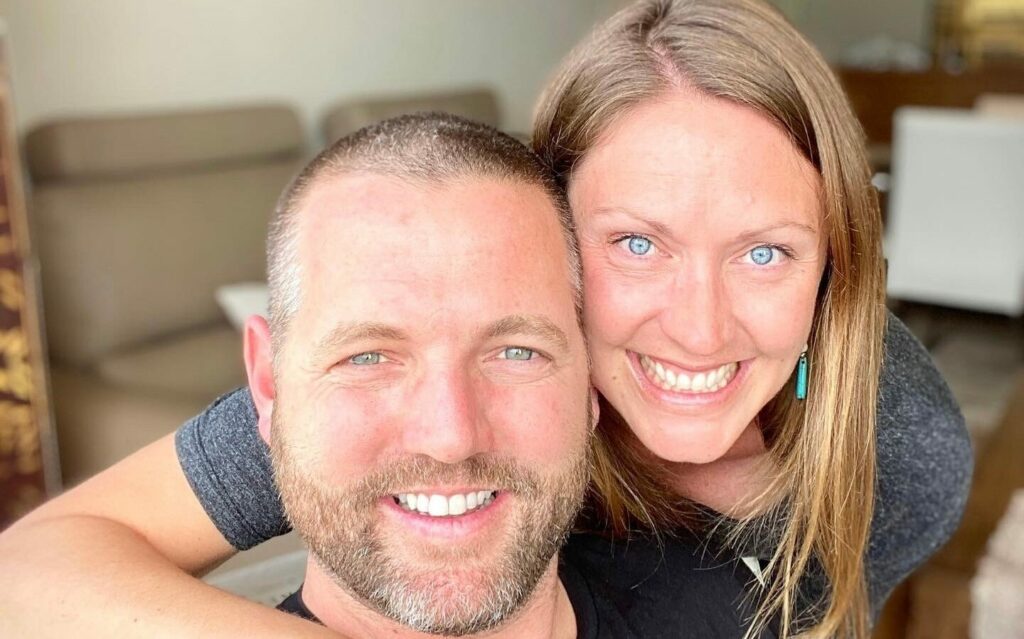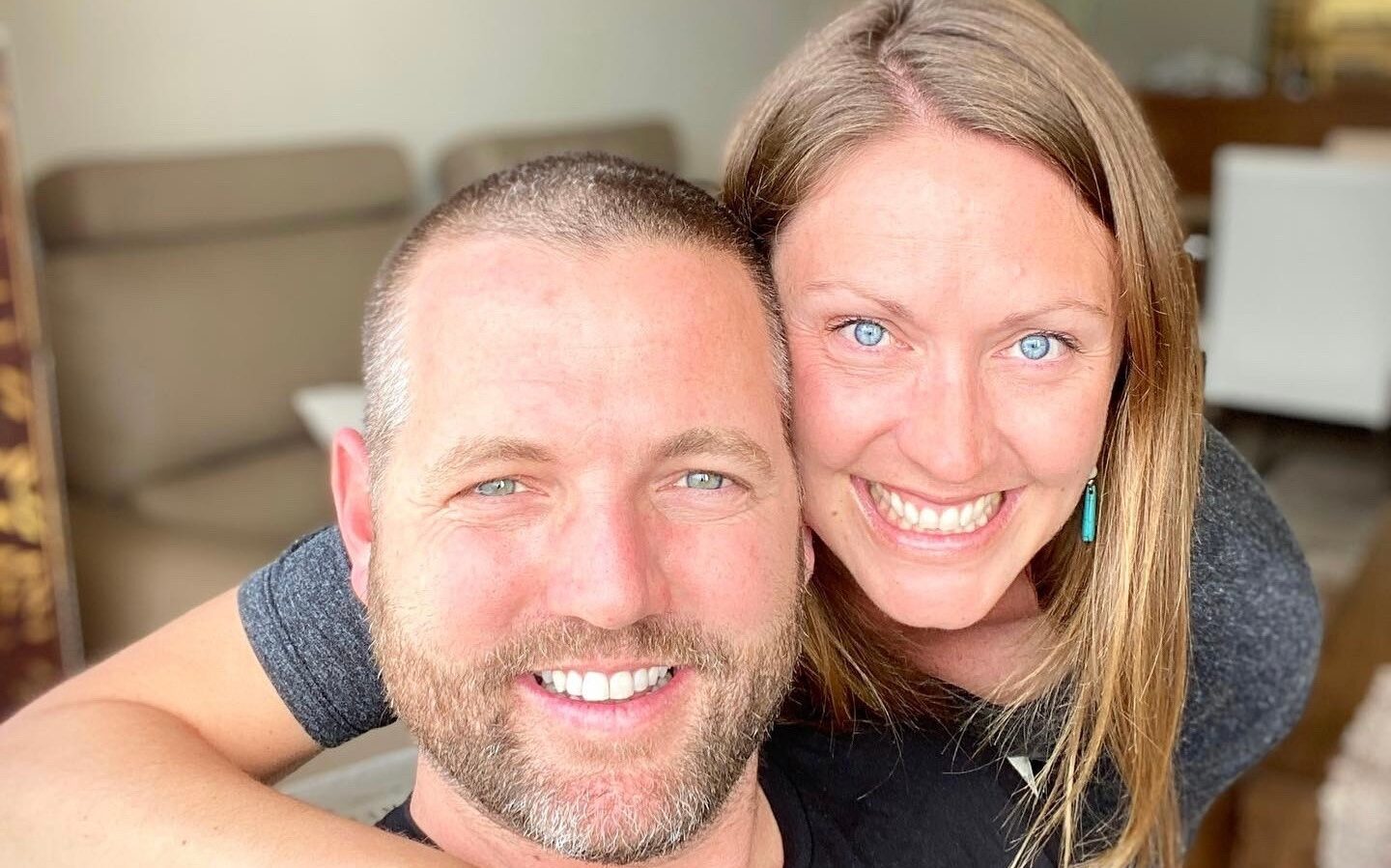 Nick Wharton and Dariece Swift they bid farewell to their Canadian roots in 2008, embarking on a quest to uncover the secrets of sustainable travel and a life lived abroad. With countless travel jobs under their belts, they've honed their expertise and now share their top-notch travel-supporting methods on their blog.
Fun Fact: Nick and Dariece once had a 16-month journey in which they visited Europe, Africa, The Middle East, Southern Asia, and Northern Asia.
Matthew Karsten is an adventure travel photographer, professional blogger, and digital nomad. His travel blog is a treasure trove of entertaining stories, budget-friendly advice, awe-inspiring photography, and nomadic living insights. Join Matt on a quest to ignite daily inspiration and motivate you to embrace a life filled with adventure.
Fun Fact: Matt currently resides in North Carolina with his wife Anna and two sons Dylan and Holden. They also have a traveling cat named Poofy.
Andrew Henderson, the founder of Nomad Capitalist, understands the frustrations of entrepreneurs who work hard to build successful businesses only to see a significant portion of their earnings go toward taxes. Nomad Capitalist offers practical advice and insights based on their firsthand experiences, helping digital nomads navigate the complexities of international diversification.
Fun Fact: Andrew Henderson has been featured in numerous prestigious media outlets, including the BBC, Business Insider, Fox Business, CNN, Financial Times, Forbes, and The Washington Post, for his expertise in internationalization and offshore strategies.
Too Many Adapters is led by founder and editor Dave Dean, a self-proclaimed lifelong geek, whose mission it is to be the ultimate authority on technology for digital nomads. With a global team of writers who traverse the globe, they aim to help other digital nomads navigate the vast landscape of travel apps, gadgets, and websites, delivering practical solutions.
Fun Fact: The team is made up of five digital nomads: Dave Dean, Jordan Nottrodt, Austin Meadows, Lazar Stojadinovic, and Lauren Juliff.
Jodi Ettenberg left her legal career behind in 2008 to begin her journey exploring the world and connecting with others through the universal language of food. However, in 2017, a life-altering event threw her off course, leaving her disabled. Today, the blog has evolved to encompass not only travel wisdom but also insights into coping with grief, chronic pain, and cultivating resilience.
Fun Fact: Jodi published The Food Traveler's Handbook in 2012, a how-to guide on eating affordable, safe, and delicious food anywhere around the world.
The Crowded Planet is the brainchild of Margherita and Nick, a dynamic writer and photographer duo from Italy and Australia. Established in 2014, this blog is a testament to their unwavering passion for nature, adventure, and sustainable travel. Through captivating storytelling and stunning photography, The Crowded Planet inspires readers to embrace sustainable travel and forge a deeper connection with the natural world.
Fun Fact: Margherita and Nick are triathletes and marathon runners who love hiking, relishing craft beer, savoring Asian cuisine, and sharing their adventures with their beloved cat, Tappo.
Remoters.net, founded by Aleyda Solís and Elisa Martínez, is a dynamic platform catering to the needs of remote professionals, digital nomads, and remote teams. The platform offers valuable resources, insightful interviews, event listings, remote job opportunities, co-living options, productivity tools, and informative blog content to empower individuals and organizations in the remote work landscape.
Fun Fact: Remoters.net is available in English and Spanish, reflecting the founders' belief in the transformative potential of remote work and their commitment to serving a diverse audience, including Spanish speakers seeking to embrace the new job and lifestyle paradigm.
Claire Sturzaker embodies the essence of a dreamer, wanderer, and lover of life in her blog where she guides readers to the best destinations, attractions, and accommodations that offer remarkable value for money. Claire's empowering message resonates with women over 30, demonstrating that solo travel is possible and a catalyst for self-discovery and rekindling a love for life.
Fun Fact: Claire's passion for sustainable travel extends beyond her blog. She actively promotes responsible tourism and embraces eco-friendly practices in her journeys, positively impacting the destinations she explores.
James Clark is a seasoned traveler and digital nomad from Melbourne, Australia, who loves to immerse himself in diverse cultures and document his experiences on his blog. He offers extensive travel guides, tips, and captivating narratives, making it a great resource for fellow digital nomads and travel enthusiasts.
Fun Fact: James also curates the Travel Newsletter, a weekly publication that showcases the best travel reads and intriguing travel news from around the web.
Hailing from Subic Bay, Philippines, Trisha abandoned her comfortable life to embark on a global adventure, immersing herself in different cultures and documenting her experiences. P.S. I'm On My Way goes beyond traditional travel narratives, providing invaluable insights into entrepreneurship, digital nomadism, and the challenges women travel alone face.
Fun Fact: Trisha Velarmino runs the BIPOC Creator Fellowship, an initiative that aims to amplify voices from less privileged countries and foster a more diverse and honest internet.
Denise Mai founded this website to bring a valuable resource dedicated to helping individuals achieve a location-independent lifestyle and the freedom it brings. She offers various resources, including remote job listings, insights on starting and running a small business, productivity tips for remote work, and valuable information on preparing for the digital nomad lifestyle.
Fun Fact: Denise Mai hosts the Next Level Remote Podcast, a weekly show that provides practical advice and strategies for maximizing productivity, staying organized, maintaining good health, and enjoying the benefits of remote work.
With a wide range of travel itineraries, articles, and cost breakdowns for various regions and countries, the site aims to empower and motivate digital nomads to embark on their adventures. Whether you're looking for tips on traveling cheaply or advice on relocating abroad, MyFunkyTravel.com has you covered.
Fun Fact: MyFunkyTravel.com receives an impressive average of 20,000-40,000 unique visitors per month, indicating its popularity among travel enthusiasts seeking reliable and insightful content on budget travel.
Jill and Josh Stanton, the dynamic duo behind Screw The Nine To Five, have been building online businesses since 2007 and are passionate about helping people escape the traditional 9-to-5 grind to create companies that align with their desired lifestyle. Their track record of successful ventures, multiple online business sales, and 8-figure earnings from online courses and coaching speak to their expertise in the digital entrepreneurship space.
Fun Fact: Besides running a website and podcasts on Apple and Spotify, they also offer an online course for aspiring online creators.
Anil Polat combines his passion for travel and tech to share tips and resources to help fellow travelers explore the globe more intelligently. Through his engaging blog posts, weekly videos, and innovative travel apps like WiFox, DroneMate, FaucetSafe, and GrassFox, Anil addresses common travel challenges and provides tech-savvy solutions.
Fun Fact: Anil also has a merch line for his patrons who can buy his branded clothwears from shop.foxnomad.com.
Derek "Wandering Earl" Baron has over 20 years of travel under his belt which have taken him to more than 130 countries across six continents. On his blog, Derek combines his passion for travel with online work, providing tips and travel resources for insatiable travelers while managing his blog and his successful small-group tour company, Wandering Earl Tours.
Fun Fact: Derek acted in a Bollywood television show during one of his journeys, showcasing his willingness to embrace unique opportunities and immerse himself in diverse cultures.