Merino wool is one of the best fabrics for travel because of its unique ability to adapt to weather conditions, dry quickly, absorb odors, and feel comfortable on the skin.
When it comes to travel-ready fabrics, few are better than merino wool—especially if you prefer to avoid synthetics and stick to natural fibers. So, it may come as no surprise to learn that the travel-obsessed crew at Tortuga is into all things merino wool.If you haven't already swapped some of your capsule wardrobe essentials for a merino wool counterpart, you might be wondering what the hype is all about, whether it's worth the (often high) price point, and which brands stand out as the best. Don't worry, we're here to help you wade through this wild world of wool with a list of the best merino wool brands for all types of travel clothes—from hoodies and t-shirts to dresses and skirts.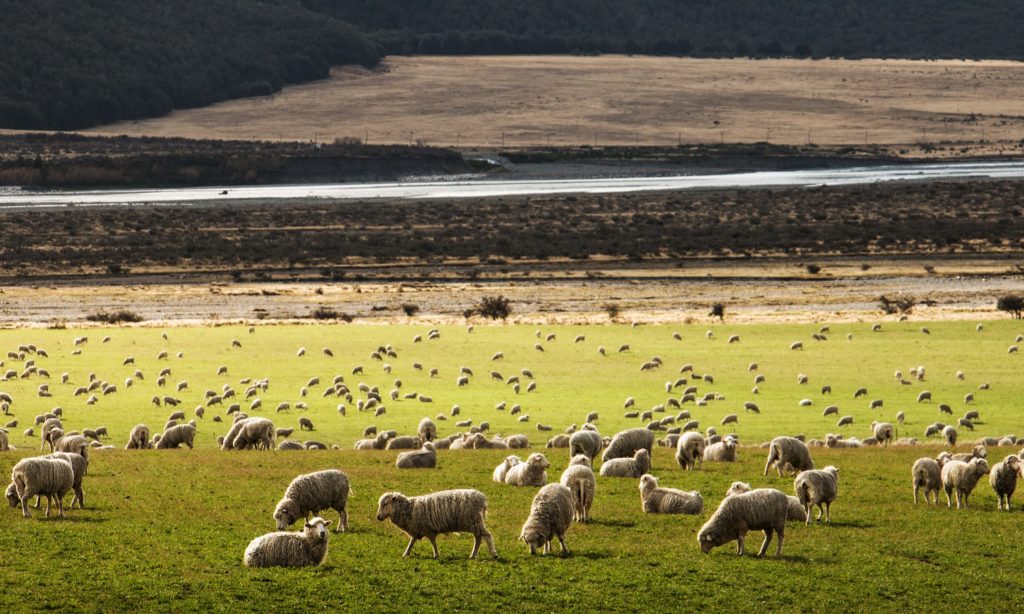 What is Merino Wool and Why Is It So Great?
Simply, merino is a type of wool that comes from merino sheep, who primarily live in Australia and New Zealand. Because merino wool comes from a specific breed of sheep, it's not quite the same as other wool varieties you might be more familiar with, such as shetland, lambswool, melton, or loden.
How is Merino Different From Regular Wool?
Like other types of wool, merino is sweat-wicking, breathable, and can adapt to different types of weather. Across all varieties, wool tends to be warm yet water-resistant (ever wonder why Norwegian fisherman have made it their de facto uniform?)
Merino wool fibers are much finer than "regular" wool varieties, which gives it a softer texture and makes it lighter in weight. Merino wool is also moisture-wicking, quick-drying and much more odor resistant than other, more common fabrics, like cotton.
Is Merino Wool Itchy?
Unlike other types of wool, merino is not itchy or bulky. Merino is surprisingly soft and, depending on the brand and make of your merino wool clothing, can feel more like a regular t-shirt than a sweater.
Personally, I have a hard time wearing 100% wool clothing because of its itchiness, but have never had a problem with merino wool.
You'll also notice that merino fabrics come in different weights. If the piece of clothing is made from a lighter weight merino, it will feel soft and more similar to a slightly coarse cotton t-shirt than a sweater. Heavier weight fabrics will feel more like a plush sweater-sweatshirt hybrid. Midweight gets you somewhere in between.
Either way, it's comfortable.
Is Merino Wool Quick Dry?
Yes, merino wool is naturally moisture wicking and dries quickly. While it might not dry as quickly as some ultra-technical synthetic fabrics, it does dry quicker than cotton and most other natural fabrics. For travel, you'll be able to wash it at night and have a dry t-shirt or pair of socks by morning.
Are Merino Wool Clothes a Good Base Layer?
One of wool's superpowers (merino or otherwise) is that it acts as a cooling, sweat-wicking fabric in hot weather, but a warm, heat-absorbing fabric in cold weather, making it a versatile layer for multiple climates. Merino, of course, is thinner and less bulky than other wools, making it a wonderful option as a base layer for cold weather adventures.
Because of these characteristics, you'll commonly find merino in outdoor clothing, but these qualities also make it ideal for travel. Whether you want clothes that can go days without washing or simply the perfect tee to take with you on a multi-climate trip, merino wool is up for the challenge.
Tip: Want a layer that can do it all? Look for a "lightweight" top—around 170-200g. It'll be the most versatile for a variety of climates.
Why are Merino Wool Clothes Great for Travel?
To put everything together, merino wool is a great travel fabric because it's:
Unlike other types of wool, it is also:
Lightweight and light to pack
Comfortable and not itchy
Best Merino Wool Clothing Brands
Not all merino is created equal. You'll find a mix of 100% merino and merino-wool blends on the market. Generally (though not always), blends will be a bit cheaper—and some of them still do a pretty good job compared to the 100% wool stuff.
Then, of course, there's the myriad of brands to sift through. Which ones are high-quality, have ethical practices, a good price, and actually look good? Start your merino wool shopping with these tried and trusted brands loved by the vagabonds here at Tortuga.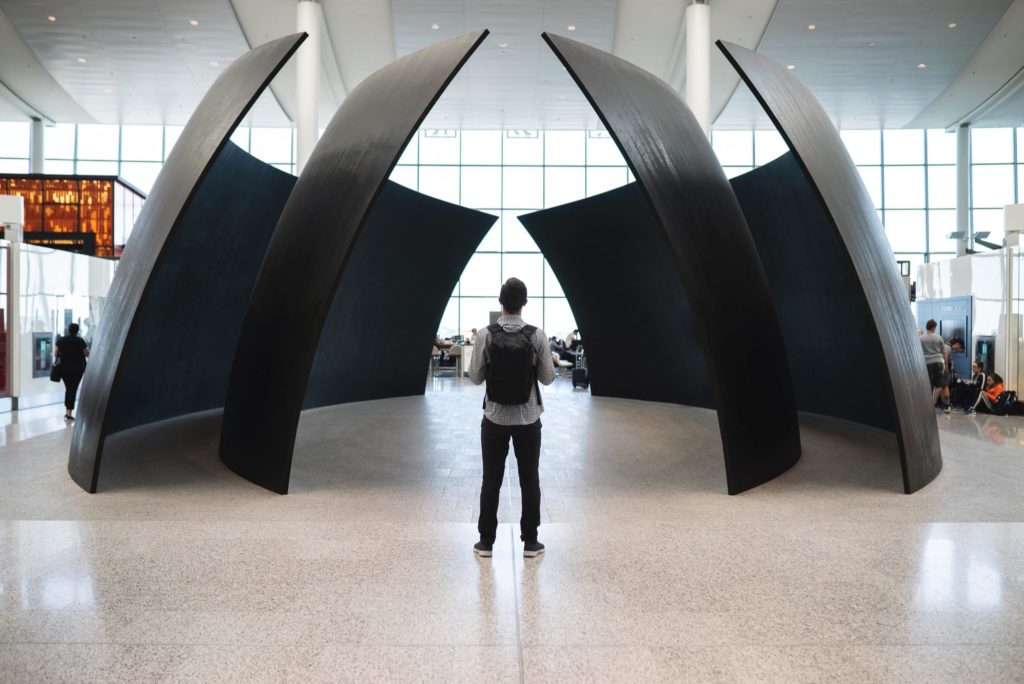 Merino Brands to Avoid
Not all merino wool products are high quality, and there are a few brands selling clothes made from this travel-ready fiber that you may want to reconsider purchasing from.
First, while soft, socks from Bombas pill uncontrollably and look shabby within one or two wears. Not ideal for style or for keeping you warm in the winter.

Second, Uniqlo. While I wouldn't outright say to skip their clothes (they do, after all, offer one of the better price points on the market), their wool products don't last as long as the more premium ones already mentioned. It may be worth assessing your budget to invest in merino wool clothing that lasts.
Get a Free Carry on Packing List
Join our email list for more packing tips and gear guides.
When you sign up, we'll send you a free carry on packing list to get started.