Best Travel Socks for Every Trip
The Tortuga Promise
At Tortuga, our mission is to make travel easier. Our advice and recommendations are based on years of travel experience. We only recommend products that we use on our own travels.
Socks—whether they're colorful, lined, fuzzy, above the knee, toe, no-show, warm or trendy—are always on our packing list. They keep our toes warm, safe, healthy, and ready for the next adventure.
The right socks make long flights that much more comfortable and safe, can handle the quick switch from a museum to dinner, and will stick with you from that riverside wander to the board room meeting. As strange as it may seem, GOOD travel socks are in a category all their own.
What your socks are made of matters. A lot. We're big fans of merino, and the Smartwool brand for our everyday adventure socks.
We know that, of course, there's more than one type of sock out there for every pair of feet. Choose ankle, knee, crew, and even no-show, depending on your needs.
Since I could read Dr. Seuss' Fox in Socks on my own, I've had my fair share of socks on my feet. Today, I'm the proud owner of a bunch of Darn Tough merino wool socks. They're my absolute favorite socks for traveling. They've kept me warm and dry in Alaska and managed countless weekend trails around San Diego with equal ease. When socks are a must, these are the first ones I grab.
Because one size definitely doesn't fit all, explore your options and find the ones that make your feet the happiest. Here's what to look for in a comfortable pair of socks.
Expert Advice on Choosing Travel Socks
An REI staff member (who wished to remain anonymous) spent time talking with me in their hefty travel sock section. He showed me the difference between the merino wool of today's socks that were far less itchy than the ones I remember from yesteryear.
He explained the moisture-wicking benefits of the CoolMax® synthetic fiber used today for many liners and socks. He shared the made in America nature of the Farm to Feet® brand and how the ones in their 'No Fly Zone' have the bug spray built into the material. He explained that the greater the thickness of the sock, the fewer blisters you might develop (depending of course on the fit of your shoes).
And, he shared his favorite (liners made of CoolMax® fabric which he wears as stand-alone socks) along with this advice, "If you're looking to be able to wash and dry your socks quickly, the thinner sock is better for that purpose."
Different Types of Travel Socks
Socks are no longer only made from cotton. Today, 'technical socks' are available in all materials and with many extra attributes. Although we're all looking for comfort, blister-free and stink-free feet, each of us might need something a little extra.
Hikers & Backpackers
For thru-hikers and serious backpackers, socks are really important. They need to be durable, quick-drying, anti-bacterial/anti-fungal, and able to air-dry overnight.
Urban or Day Hikers and Casual Walkers
For day hikers and casual walkers who might be staying in facilities with access to laundry or who might not be carrying a pack, look for anti-bacterial/anti-fungal features. Listen, at the end of the day, if you don't have access to a washing machine, those features help keep your foot healthy.
Air Travelers
If you're flying, then graduated compression socks come in handy on a long flight as well as on the trail. These socks help to increase circulation and limit the amount of swelling and possibility of DVT while en route to their destination.
Travelers with certain medical needs (like diabetics) really need compression socks to avoid blood clots in their legs and feet, but many travelers report feeling the benefit of wearing them in flight.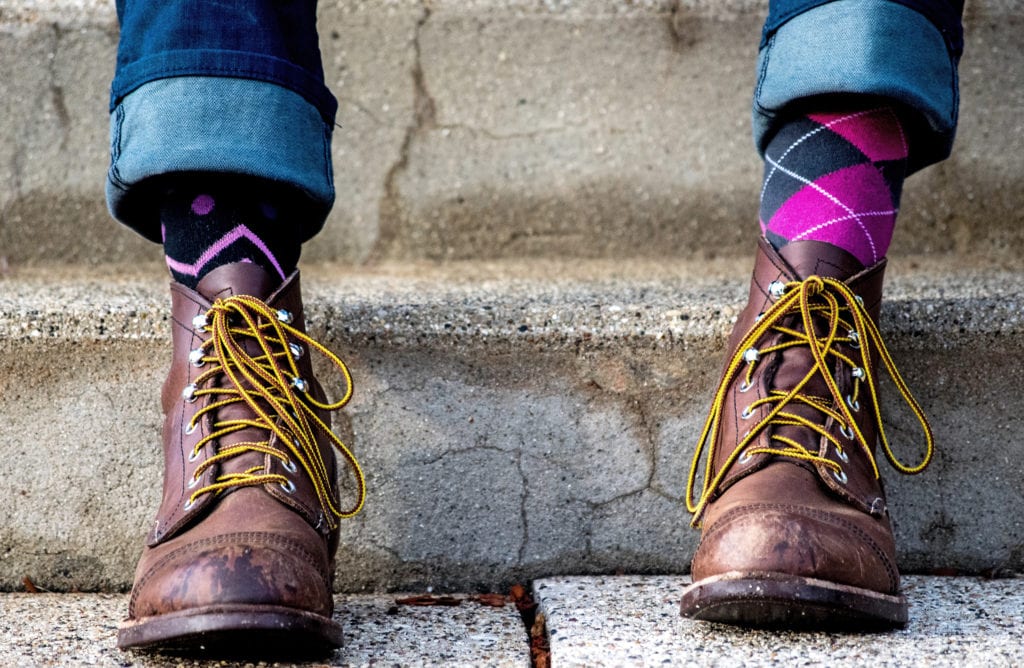 Best Overall Travel Socks
I own this pair of socks and love them! Made of breathable merino wool, these hiking socks provide ultimate comfort with incredible versatility and durability.
Don't forget about the unlimited lifetime warranty—no matter the issue, they'll replace it free of charge.
Although these socks come up higher than most traditional socks, they're great if you're headed off the trail, want to wear shorter pants, or are in need of a bit of extra cushioning.
These socks are also guaranteed for life.
Best Low-Profile Travel Socks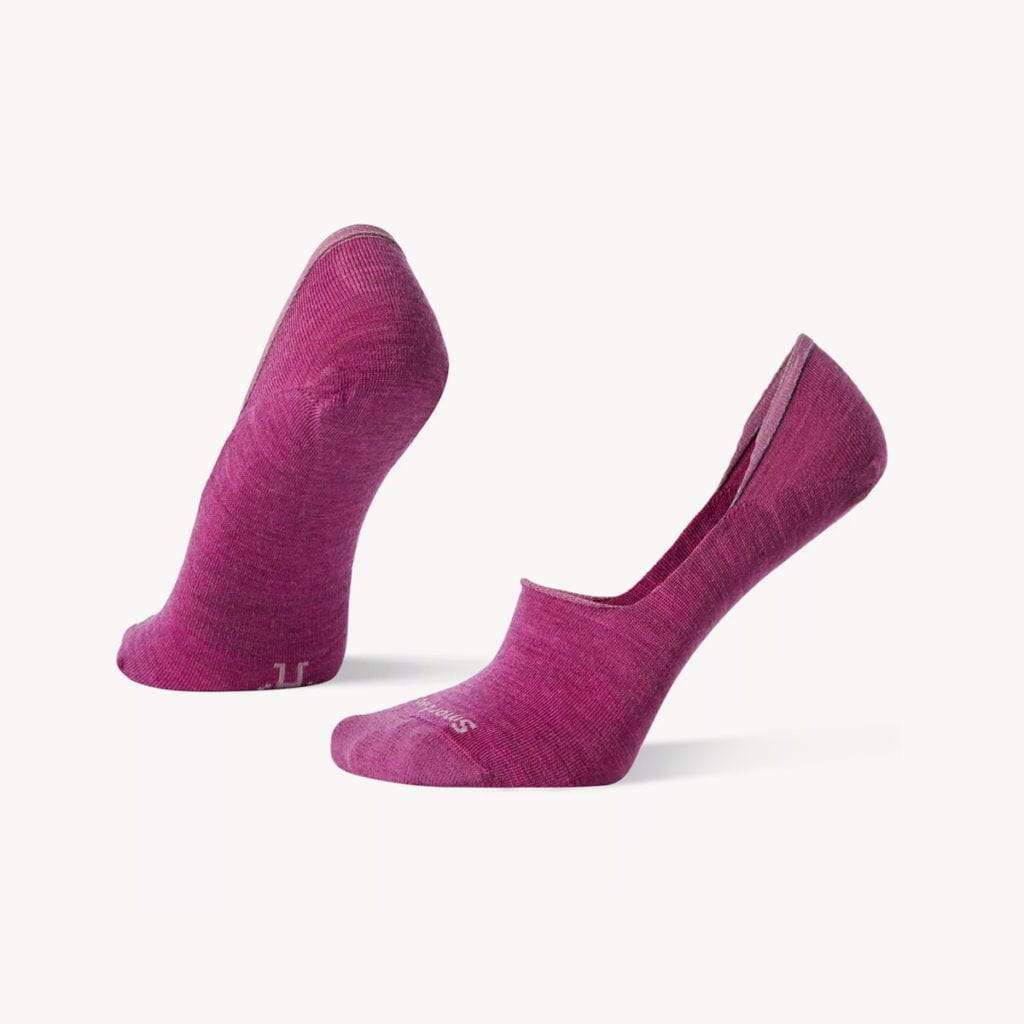 Perfect for shoes of any height, these barely-there socks with their merino wool, nylon, and elastane blend provide cushion and active performance with a narrow heel and slimmer fit. These are comfortable socks that fly under the radar.
I own these and love them! They are perfect for those peekaboo sock days and even though they're a lightweight running sock, they don't miss any bit of the Darn Tough comfort, cushion, or performance.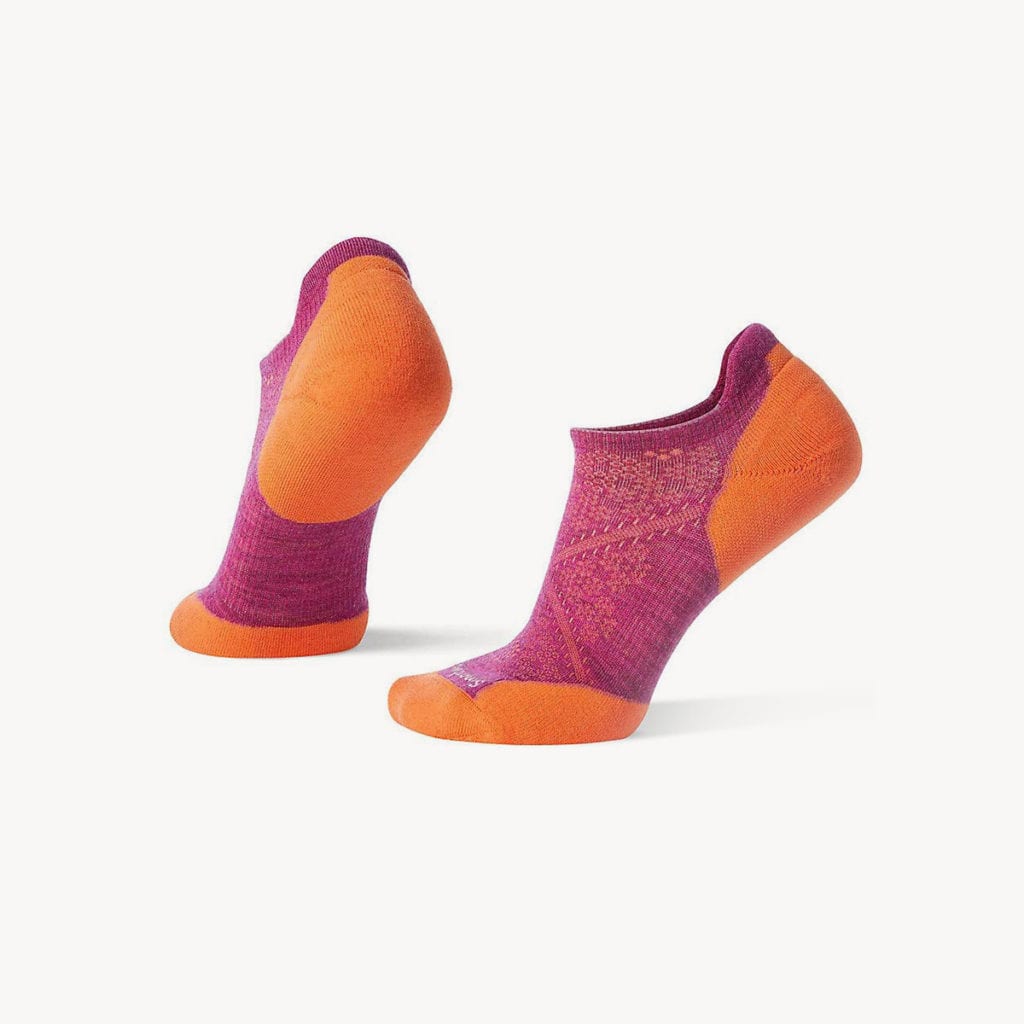 Made of Smartwool tech complete with cushioning, extreme durability, and that essential moisture-wicking ability to keep your feet cool and dry.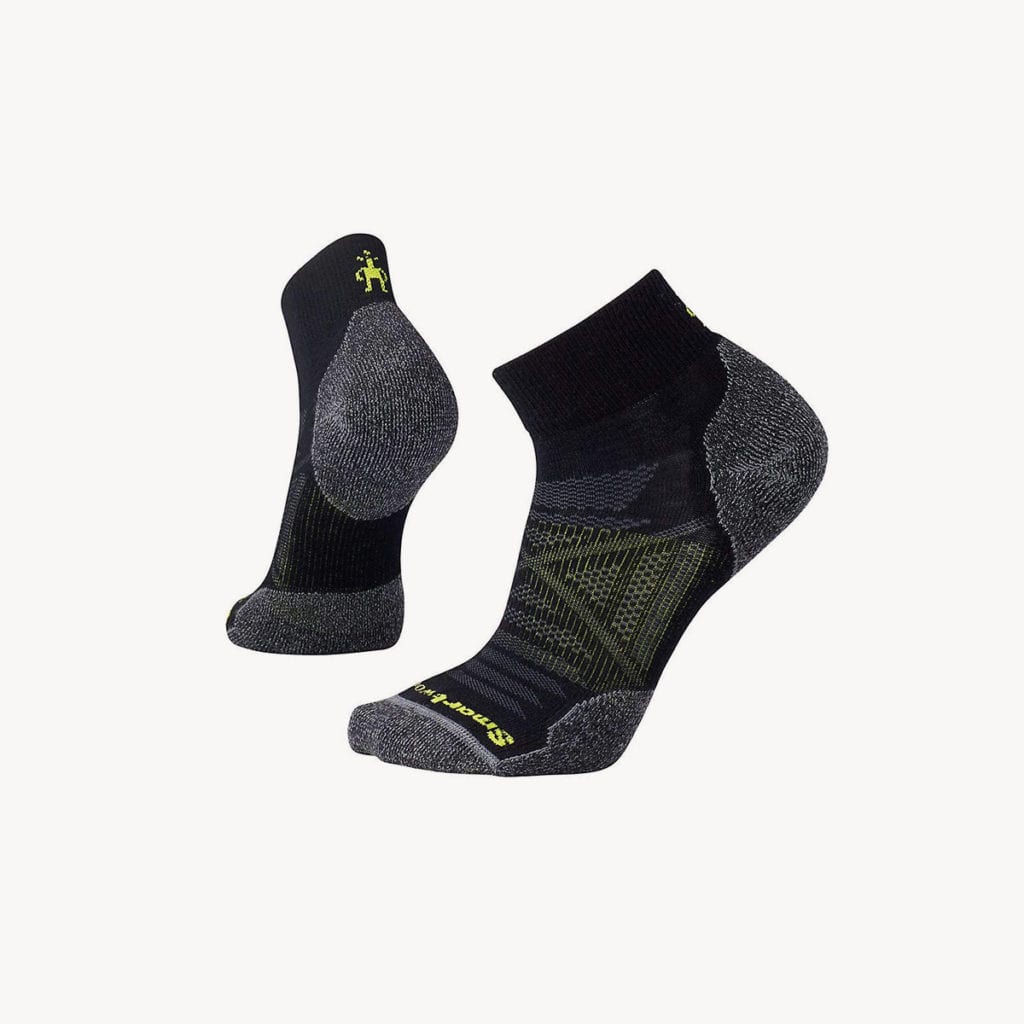 Made of elastane, nylon, and merino wool, these babies regulate temperature and moisture to keep the feet cool. Plus, with a seamless toe structure, your feet will be comfortable no matter where your next adventure takes you.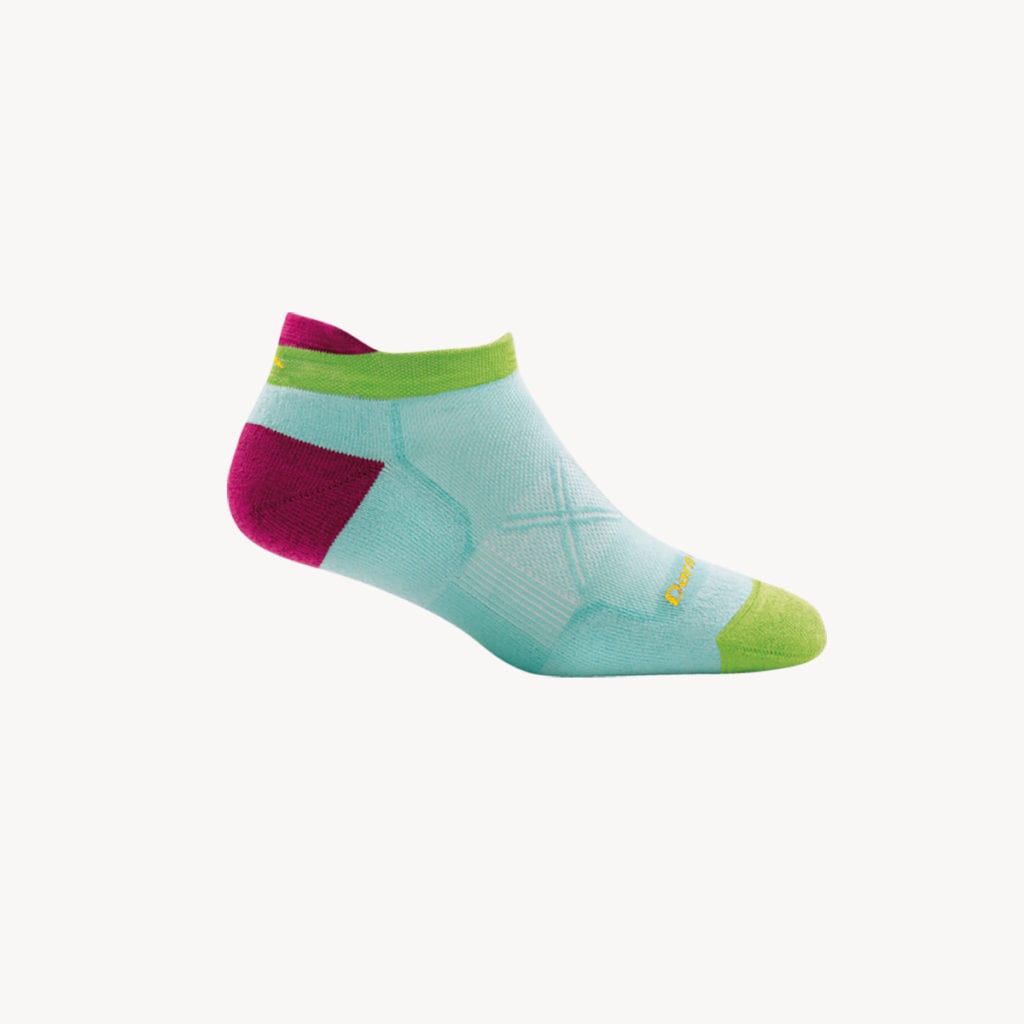 A combination of lycra, nylon, and merino wool, these cushioned and odor-fighting super lightweight socks support the entire foot in all of your travel endeavors.
Types of Travel Socks
There are lots of different types of socks, from the super-budget-box-store cotton socks to the highly technical purpose-built socks for specific adventures. Here are a few of the basic sorts that you're likely to encounter and need to choose between.
Lightweight Hiking Socks
These are your basic travel socks for walking, both around town and on light outdoor adventures. They are thinner than other hiking socks and are offered in a variety of styles and heights. They are often made out of wicking material, providing some cushioning at the heel, and are most often worn without liners.
Midweight Hiking Socks
Travel socks for serious walking and hiking, you want these babies for all-day adventures, outdoor adventures, multi-day treks, and regular adventuring. These offer moderate padding in the heel and ball of the foot, often provide cushioning at the top (to protect your foot in hiking boots), and can be worn with or without liners.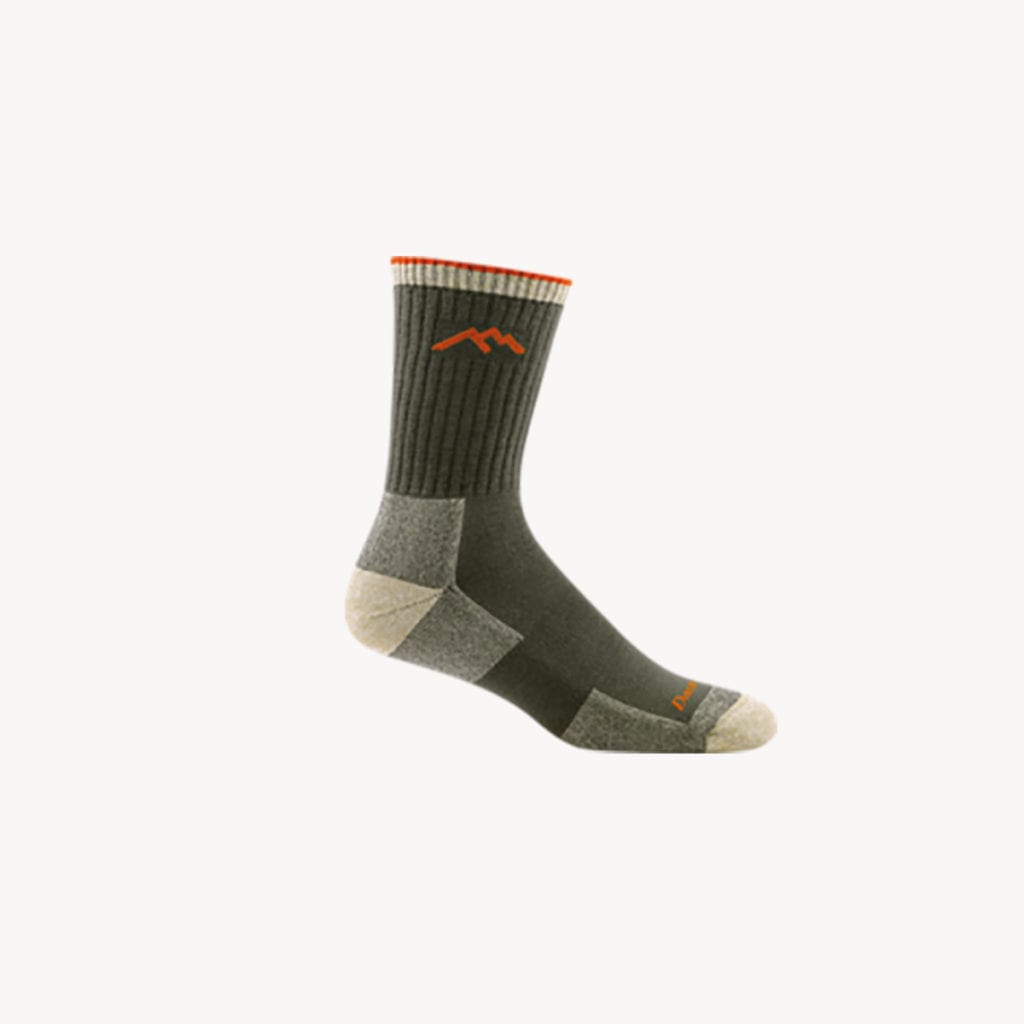 I own these and love them! They provide comfort, versatility, breathability, and warmth and don't slip down my legs like others do. With a blend of Coolmax® Polyester, acrylic, lycra spandex, nylon, and assorted other fibers, these socks kept me warm and dry on an Alaska summer journey.
Perfect for travelers with sweaty feet; these socks have ventilated regions for sweat-free fun! With breathability, perfect fit and the Icebreaker lifetime guarantee—these socks add protection and cushioning for any travel venture.
Mountaineering Socks
There are socks, and then there are socks. Hiking the Rockies in winter? Mountaineering socks. When dealing with mountaineering socks, think rugged, bulky, full padding, and all-weather gear.
They're perfect under boots, made for layering over other thinner socks, and are the biggest, baddest version of adventure socks out there.
Winter Adventure Socks
Snow and ski activity-friendly socks are designed more for protection and padding than warmth. You might consider adding liners underneath for an added layer. These are the socks with shin padding for where your ski boots squeeze tightly.
Often highly technical and suited to one particular type of winter adventure, it's worth investing in the best socks you can afford if you're a winter adventurer. Look for socks designed for your adventure of choice.
Liner Socks
This type of sock is often made from CoolMax® or another synthetic material and is designed to mainly be worn as a base layer (although many will choose to wear this for easy wash and go wear).
They absorb a lot of moisture and assist in keeping outer socks dryer than they would be without a liner. This is important on longer hikes. They also reduce the blister count, as blisters are often caused by dampness and friction. Wear liner socks and change them often if you're prone to blistering.
Perfect for travelers with sweaty feet, these socks have ventilated regions for sweat-free fun! With breathability, perfect fit, and the Icebreaker lifetime guarantee—these socks add protection and cushioning for any travel venture.
Compression Socks
We used to hear about compression socks being solely designed for those with medical needs. Today, more and more flyers are availing themselves of this option.
Compression socks help to prevent your feet from swelling (whether on long flights or long days of walking/hiking) and also work to prevent Deep Vein Thrombosis (DVT). By providing slight pressure at the ankles to help enhance blood flow and reduce the risk of blood clots, these snug-fitting socks aim to keep your feet happy for the duration of your journey.
The ratings describe the strength of the compression. The lower the rating, the less compression you'll get. Those with more serious medical needs or more prone to DVT might opt for a higher grade. If you're buying compression socks for medical reasons, check with a medical professional before buying socks.
These compression socks are made with patented silver ions that help stop bacteria growth and also complete with graduated compression for a more comfortable fit and best circulation.
Before you get sticker shock, note that this is a five-pack of compression socks infused with copper fibers that assist with wellness, limit odors and bacteria, reduce inflammation and promote good foot health.
With a blend of cotton, polyester, nylon, and lycra, these compression socks provide built-in arch support and an extra comfort level.
Made from washable thick lycra, these compression socks are breathable, comfortable, and complete with a sleek design.
These compression socks are woven with copper fibers that work to improve circulation and limit bacteria growth.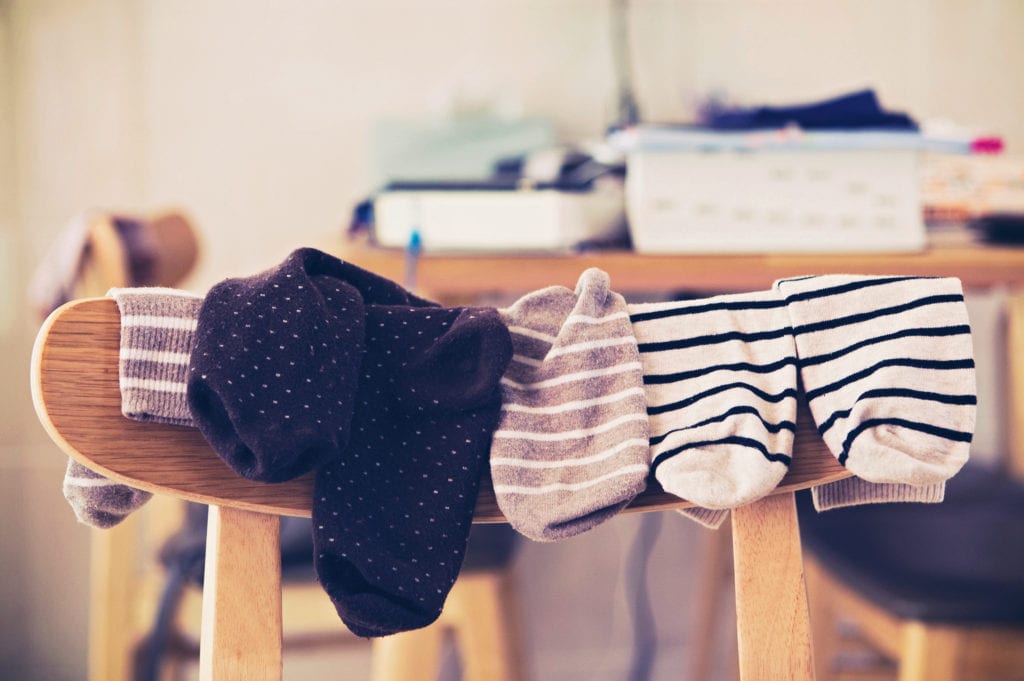 Common Materials for Travel Socks
What your socks are made of matters. A lot. The Tortuganauts, in general, are big fans of merino, and the Smartwool brand for our everyday adventure socks. However, you should choose your materials based on your needs for each particular sock use-case.
Merino Wool
This soft and smooth fabric is a win for hikers and travelers everywhere.
With their strong anti-bacterial properties, these socks do not have to be laundered as often as others and are able to hang on a line and air-dry overnight. They have an innate ability to swap from sweaty and hot trail-filled days to those chilly mountain evenings far better than other alternatives.
For extra warmth or even greater sweat protection, they can be worn with liners.
Some of our favorite brands at Tortuga include:
Synthetics
In the age of endless fabrics, synthetics make up a large selection of available travel socks. These are often great for comfort and provide a more snug fit than other materials. Many have effective moisture and blister protection built into the product.
However, for those whose feet get warm quickly, these are often not as breathable as a natural material.
Some of our team's favorite brands include:
Silk
Silk provides that natural insulation which is fantastic for those who tend towards colder weather adventures. The material feels wonderful on the skin but doesn't hold up as well if you're tough on your feet. Silk is, however, a great option for base layer liners.
Cotton
A natural fiber and one that's great for anyone with skin sensitivities, this material is great in less active situations. Due to its makeup, cotton is more prone to retain water which can lead to blisters and sore feet while out on your journey.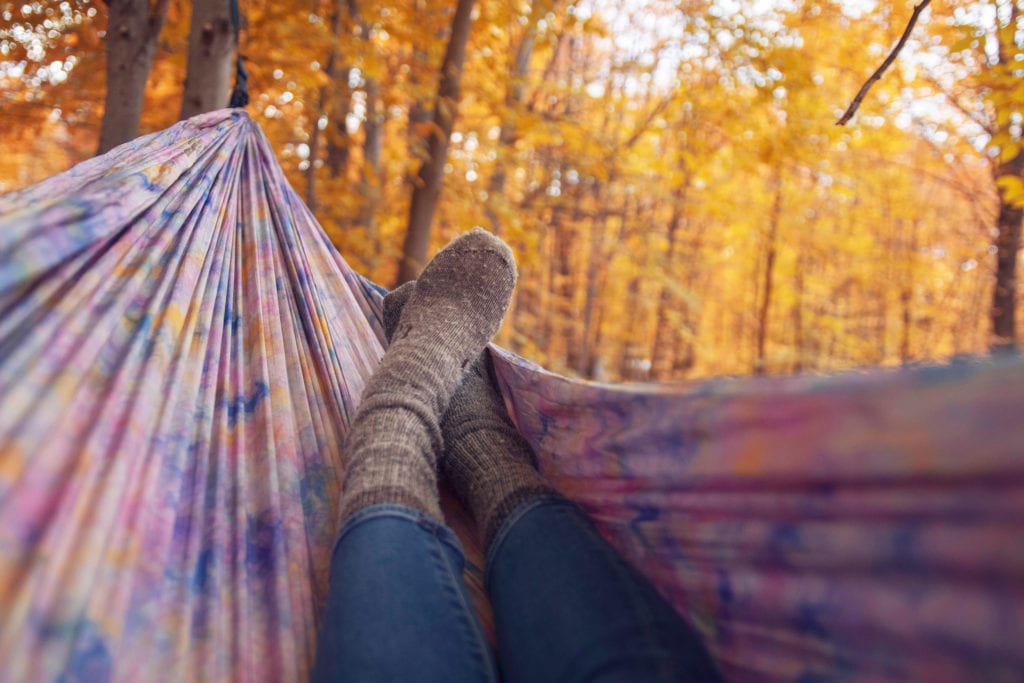 What to Consider When Choosing Travel Socks
Whether you're heading out for a day on the slopes or the trails, the plane or the bus, taking a journey in a tuk-tuk or cycle rickshaw, or making your way across the water to spend the day on the sand—your body, mind, and feet are in for an adventure.
Travel socks can keep your feet happy on that journey and when your feet are happy the rest of you can enjoy that present moment.
Considerations in choosing travel socks:
Quick-drying with limited access to laundry facilities
Anti-itch
Antimicrobial
Anti-bacterial
Antifungal
Moisture removal
Anti stink
Insect repellant built-in
Extra padding
Compression
Warmth
Breathability
Think about your adventure and know your material options.
What will you be doing?
Where will you be traveling (mostly)?
What will the climate be like throughout your travels?
Are you looking to be 100% eco-friendly?
Do you have specific allergies, needs, or issues with materials?
For what type of adventures will you be using your socks?
How heavy are you on your feet?
Are you prone to blisters or stinky odors?
How much do your feet sweat?
Do your socks often fall down?
Are you always cold or hot?
What type of shoes will you be wearing?
TL;DR
Take the time to do your research on your travel socks. Take care of your feet and they'll take care of you.
Wool is best, but there are some strong synthetic options
Buy the right socks for your type of adventure
Quality socks are worth the investment
Consider liners