Bluetooth vs Wired: Which Travel Headphones Should You Buy?
The Tortuga Promise
At Tortuga, our mission is to make travel easier. Our advice and recommendations are based on years of travel experience. We only recommend products that we use on our own travels.
While there are pros and cons to either option, the answer to which headphones are better for travel – Bluetooth or wired – is surprisingly simple: You should pack the Bluetooth headphones.
The time has come to pack for your next big trip. You've got your passport and ticket ready, your clothes laid out ready to go into packing cubes, and your shoes by the door. Your charger, portable battery pack, cables, cords, and laptop are all safely tucked away. But you're still not sure which headphones you should pack.
Should you travel with a pair of lightweight, but fragile and finicky Bluetooth earbuds that you'll have to charge every night? Or, is it better to pack your bulky, but better sounding over-the-ear headphones? While there are pros and cons to either option, the answer of which headphones are better for travel – Bluetooth or wired – is surprisingly simple:
You should pack the Bluetooth headphones.
And here's why.
Bluetooth devices are practically designed for travel. They're:
Portable
Lightweight
Wireless
Easy to use
Connect automatically
And getting cheaper all the time
Ditch all the cords and cables and streamline your packing list with a dual usb charger that can charge your phone and headphones at the same time. Heck, a lot of phones come with reverse wireless so you can charge your earbuds without any cables at all.
The future of travel is wireless – that's why cell phone makers are ditching the headphone jack in droves. And while Bluetooth devices aren't perfect – short battery life, finicky connectivity, and constantly charging yet another gadget can be a hassle – the benefits of Bluetooth far outweigh the quirks and drawbacks of most wireless travel accessories. And they're getting better all the time.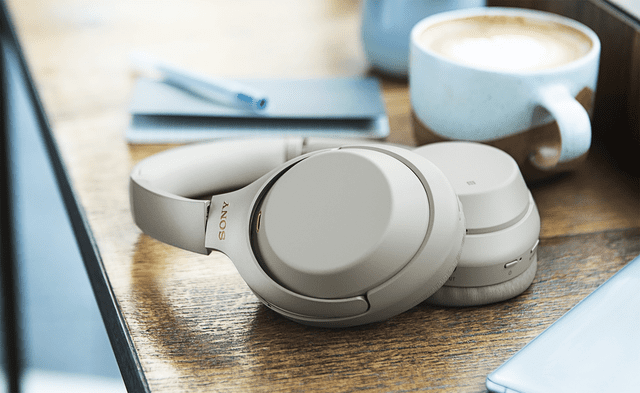 Best Bluetooth Headphones for Travel
I've been wearing these while working in crowded cafes, listening to podcasts, and even while falling asleep in crowded hostel dorms. The noise cancelling features and solid build quality mean that I can pop these in and wave the world goodbye, while also chucking them in my bag or pocket without worrying about damaging them. These are some of the best budget Bluetooth headphones you can buy for travel (and beyond)
These Beats by Dre earbuds have a wire (to hold them together while you get swoll in the gym), but other than that, they're essentially AirPods with better sound. They use the same Apple W1 chip, and actually feature a bit better battery life (say that five times fast), with 12 hours of play time. Beats has always been a leader in audio quality. Now they're portable
Ignore the catchy name of these ultra advanced "truly wireless" digital noise cancelling earbuds. If you're sick of listening to the world around you, and you don't like Apple AirPods, these are for you.
The 6mm driver delivers ridiculous sound, the dedicated chip intelligently handles noise cancellation so you can hear things around you when you need to. Featuring one-touch Google assistant, the magnetic case is also a charger, and the battery lasts all day. The price is high, but these Bluetooth earbuds are fantastic
The latest entry from smartphone giant Samsung, the new Galaxy Buds are smaller, slimmer, stronger, and smarter than ever. The intelligent ambient noise cancelling is a nice feature for travelers (it picks up sounds you need to hear and blocks ambient noise), and the charging case delivers hours of listening on the go.
The best part: they're almost half the price of AirPods. Big fan.
Apple AirPods ($159 / $199 w/ wireless charging case)
If you're one of those people that want to look like 'one of those people,' the next gen AirPods are surprisingly good. The best part is that these earbuds just work, if you're in the Apple ecosystem. However, if you're looking to buy, maybe wait until the next gen AirPods come out. They're rumored to be a big step forward.
If you want to take a step up in audio quality, these attached Bluetooth earbuds prioritize sound quality with advanced fidelity audio drivers.
They sound great, feel even better, and travel like a champ
If you want rugged headphones for the toughest travel, invest in the Bose Soundsports. They can take a beating and still deliver Bose quality sound, which is always top of the line.
Bluetooth Headphones are Perfect for Long Flights
The right pair of Bluetooth headphones are a game-changer for long flights or bumpy bus rides. You can pop them out of pocket without untangling wires, they take up practically zero room in your carry on backpack, but odds are you'll probably just keep them in your pants or shirt pocket most of the time. And that's amazing.
Imagine, no more tangled headphone cable getting stuck under your seatbelt or snagged by the armrest. No more unplugging everything to get up and stretch your legs or go to the bathroom. Heck, I listen to music while I pee. From 20 rows away. The best part of flying with Bluetooth headphones or wireless earbuds is the freedom they give.
With bluetooth earbuds you can load up a podcast or music and put your phone away in your pocket, the seatback in front of you, or charge it in your bag. And that doesn't just apply to planes. I often plug my phone into the wall to charge and walk around a hostel listening to tunes on the down low.
No wires means never having to worry about your phone falling out of your pocket or getting wedged in the seat cushion. And without cables to get in the way you can use a travel neck pillow to finally catch some zzzs. Fall asleep to your favorite tunes knowing you won't wake up trapped in a nightmare techno spider-web of wires.
Bluetooth Headphones are Designed for Travel
Bluetooth headphones and earbuds are packed with travel-friendly features like ambient sound detection, one-touch playlist controls, and active noise cancellation. ANC bluetooth headphones cost a little more, but drowning out the roar of the engines and screaming kids with the touch of a button is nothing short of magical.
Some bluetooth headphones even have virtual assistants like Alexa built-in so you can ask questions and get answers without ever taking out your phones.
And thanks to some advancements in battery life and energy usage since 2016, and the introduction of Bluetooth 5.0 (read my in-depth Bluetooth article if you want to know more about how Bluetooth actually works), most of these headphones can last for 10+ hours on a single charge. This pair of Sony Bluetooth headphones lasts up to 30 hours on a single charge.
Other Great Bluetooth Travel Accessories for Digital Nomads
Bluetooth travel accessories also shine while working in a cafe or co-working space. When you need to get work done, it's nice to link up a few extra efficiency boosters, like a wireless keyboard, mouse, and yes, those Bluetooth earbuds or headphones to block out the noise and crank out some work.
Combine your Bluetooth keyboard with a travel-friendly laptop stand to keep your wrists from straining as you type those sweet blog posts, and accelerate your video editing skills with the right Bluetooth mouse, so you can click and drag like a boss. And the best part about Bluetooth accessories is that you don't even need to have a laptop to use them.
I'm writing this blog post on my Nulaxy Bluetooth keyboard in a cafe in rural Spain right now. I'm hiking the Camino del Norte and whenever I pop into a cafe for a quick coffee (which is all the time) I bust out the Bluetooth keyboard and get some work done.
I enjoy working in short bursts or drafting a quick article outline while I sip some java, and the best part is that I didn't even need to pack my heavy laptop for this massive 6-week hike. But you don't have to go that far to enjoy the benefits of Bluetooth travel accessories.
If you like to journal but don't want to lug around your laptop, a Bluetooth keyboard is a great portable accessory to toss in your daypack. Working with the keyboard also keeps me from scrolling through Instagram or checking YouTube, mainly because the keyboard turns my phone into a work machine.
The protective keyboard cover unfolds to make a little stand for your phone, but it works best in landscape mode. Actually, I don't even think of my phone as a "phone" when I'm set up to type. It's just my baby laptop. I've used my Bluetooth keyboard for years and I can honestly say that while a Bluetooth keyboard isn't for everyone, it's been a game-changer for how I write and work while traveling.
If you like to write or want to bring along an extra keyboard for your remote office setup, a Bluetooth keyboard like the Nulaxy or even the Apple Keyboard is a strong way to make your travel work setup feel a lot more professional.
And I didn't even cover how productive a Bluetooth keyboard can make your tablet or iPad. These Bluetooth keyboard iPad travel cases can almost make the new iPad Pro feel like a full fledged laptop. Almost.
Finally, it's worth pointing out, again, that cafes are loud. Inevitably you'll have to take a client call or conference call at a busy cafe, so it's nice to know that you've got a pair of bluetooth headphones that can deliver clear, quality audio with a microphone to match. If you work on the phone at all, invest in a pair of Bluetooth headphones that let you take calls on the go. They're worth it.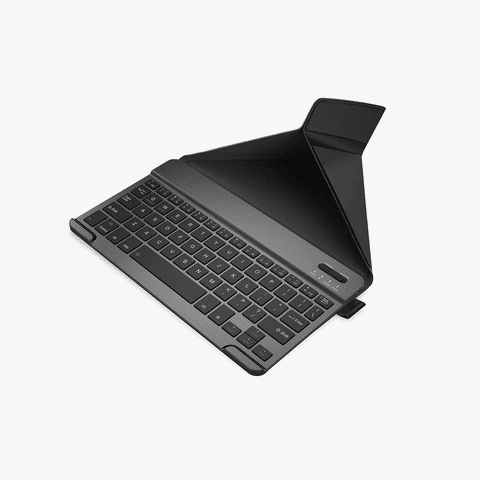 The magnetic case protects the sensitive keys, it connects with a single button, and I've been using mine (heavily) for over five years and it keeps on ticking.
Same goes for your Magic Mouse. Traveling with a good Bluetooth mouse is probably more important than a Bluetooth keyboard, especially if you're multitasking or editing video. Amazon sells Apple products now, so head there for sweet deals.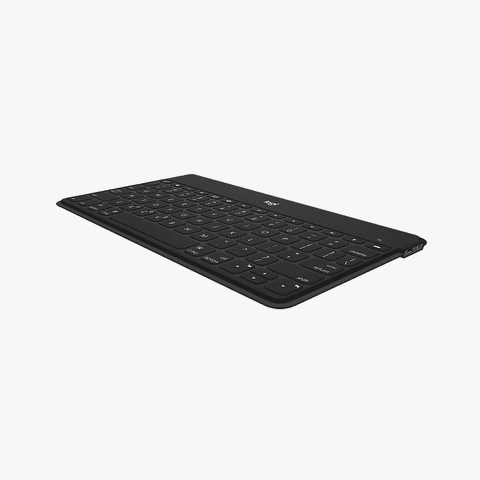 If you're looking for a well-designed keyboard to use in your digital nomad office, this is a step up from the slimmer, more portable Nulaxy that can be your everyday keyboard.
You probably already have a great Bluetooth keyboard at your house. If you're going to travel and work from the road, toss your Apple Magic keyboard into your bag and live that lux digital nomad life
Turn your iPad or tablet into a functional work machine with a case that protects your iPad and connects for a seamless typing experience. The newest iPad Pro has more processing power than the new MacBook Air. That's nuts.
You can still get stuff done on a budget with this slim, ergonomic travel Bluetooth mouse
Bluetooth Camera Remotes
I can't believe it took me so long to learn about Bluetooth camera remotes. These little gizmos can turn any smartphone or camera into a virtual studio-quality selfie machine. Simply connect the remote via the settings menu on your phone, and boom – you've got a one-push camera remote to take great group shots, panoramas, and even time lapses from a safe distance.
Heck, you can even frame a shot for a video, and click the remote to start recording when you're ready. No more wasted memory on your phone or editing off the first 10 seconds of a video.
Bluetooth camera remotes cost less than $10, weigh nothing, have stellar battery life, and are easy to use. You might even get one when you buy a travel camera tripod.
Cons of Bluetooth Headphones: Wired Headphones Just Sound Better
I'm a huge fan of bluetooth headphones, but I'll be the first to admit they're not perfect.
Short battery life
Connection issues
Multiple pairing problems
Fragile construction
Expense
The short battery life can be a pain, you'll always fear losing one of your earbuds, and it's a bummer when you can't connect to in-flight entertainment with Bluetooth earbuds. Sometimes you just wanna watch Boss Baby, okay. Don't judge me.
I've also been frustrated with my phone's inability to connect multiple devices at once. You can't easily connect your earbuds, and a GoPro, not to mention something else like a Bluetooth keyboard.
But the best reason to travel with wired headphones vs. bluetooth headphones is audio quality.
Bluetooth headphones are getting better all the time, but they still can't match the sound quality of wired headphones. Bluetooth works by sending data packets (aka "your music") wirelessly through the air. This naturally leads to some audio quality loss, which gets worse as you move farther away from the source. And the difference in audio quality gets more noticeable with budget Bluetooth headphones.
Most budget bluetooth headphones just can't compete with the best wired headphones in terms of quality. But here's the thing – they don't have to.
People buy budget bluetooth headphones because they're easy to use and don't have a cord. If you're just listening to podcasts and the occasional melancholy road trip mix, you don't need a portable sound studio. If however you crave that luscious surround sound, resonant bass, punchy high end, and wrap around comfort of buttery leather, these are the best wired headphones for travel.
Best Wired Headphones for Travel
Quality sound from a brand you can trust. If you really need to hear every note, or need to zone out on a long flight the all-day wearability of these over ear headphones is unparalleled.
Yeah, these headphones only cost $13 and they're amazing. If quality audio is what you're after, snag a pair of these bad boys. My audio engineer friend swears by them, and I've been continually impressed with the amount of oomph these little earbuds can crank out. They're not super durable though, so treat them with care while traveling
Bluetooth vs. Wired Travel Accessories
Traveling with a lot of tech gear can weigh you down, slow you up, and (ironically), make you feel more disconnected from your vacation or trip. But it doesn't have to be that way. There are some excellent Bluetooth travel accessories and a few great wired travel gadgets that belong in your backpack.
Make sure you get Bluetooth 5.0 enabled devices for better battery life, seamless connectivity, and longer range (and check that your phone or computer can connect with Bluetooth 5.0!)
The right Bluetooth keyboard can turn your phone or tablet into a productivity powerhouse
Bluetooth camera remotes are simple, professional level tools you can buy for pennies
Find Bluetooth earbuds that last at least 8 hours so you won't have to charge them mid-flight
Related Articles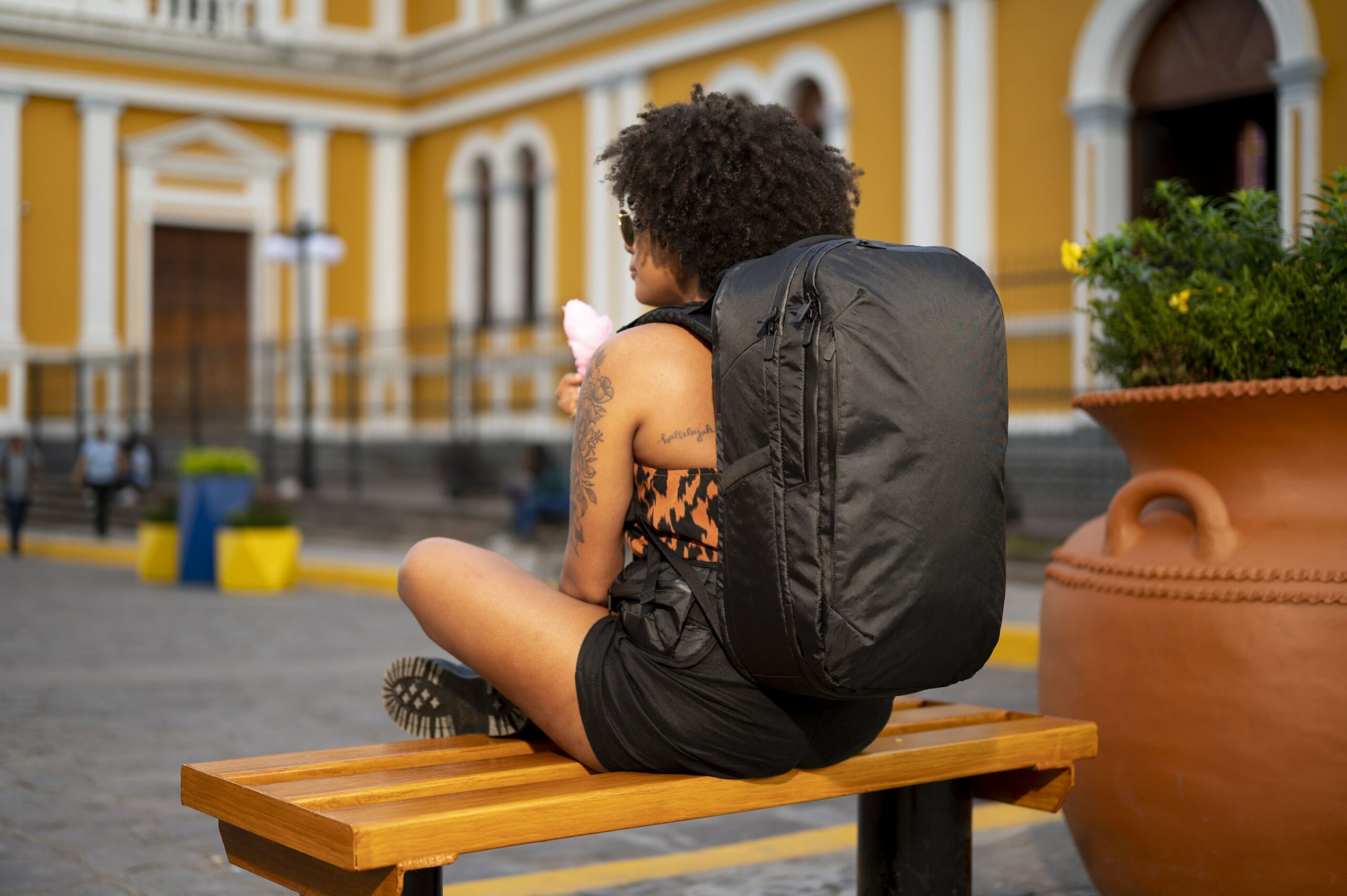 40L: Max International Carry On
Shop Now