EU Budget Airlines: How to Travel Cheaply in Europe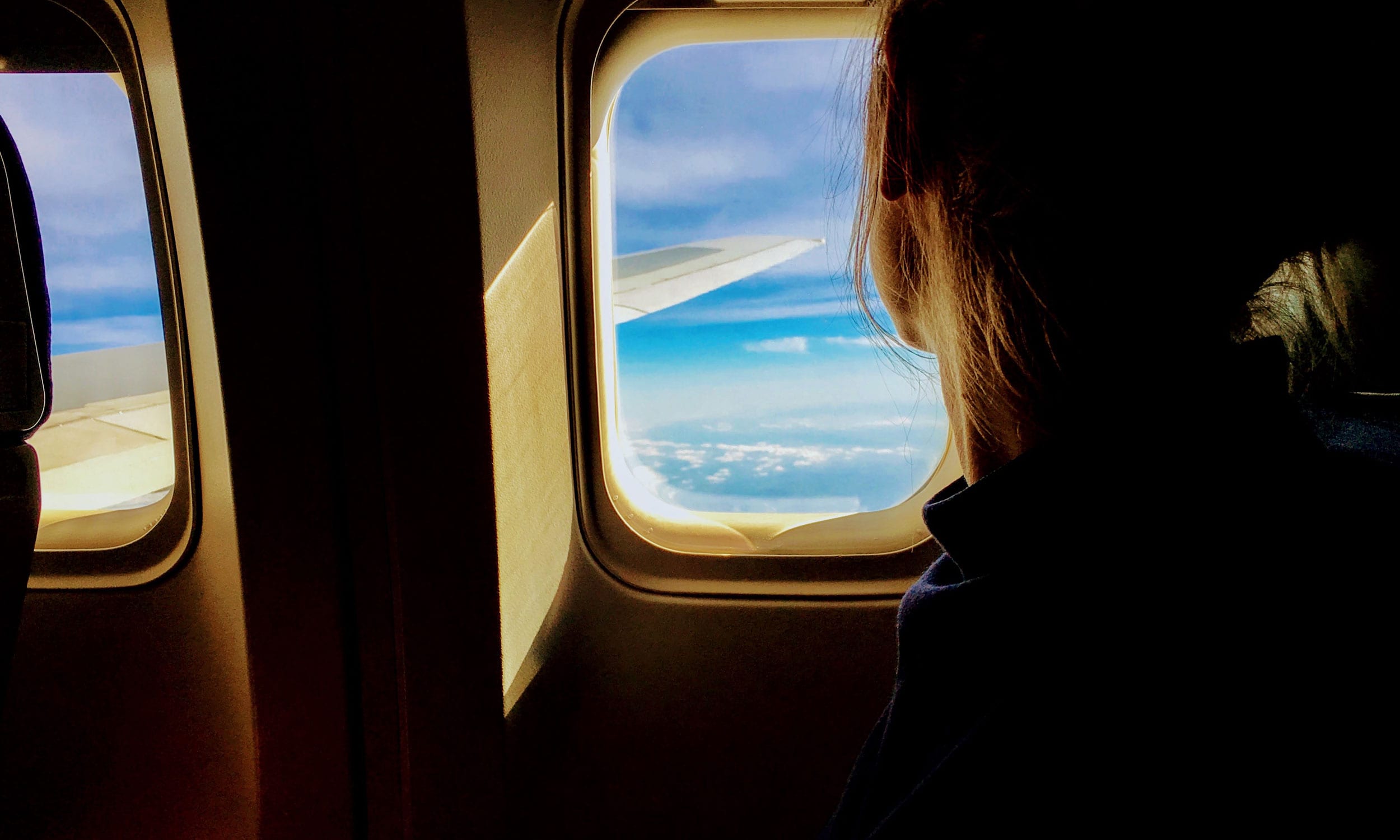 With so many cultures, languages, foods, and historic sights jam-packed together, it's no wonder travelers flock to Europe in droves. But, at what cost? We all cringe at the exchange rate of the pound, and though better, the Euro doesn't stretch as far as Bhat do.
Don't fret! Before you close your pocket book forever and write-off Europe as a destination for only the fanciest of fancy people—or resign yourself to the pains of flying RyanAir—we have good news: Europe's budget carriers provide affordable ways to criss-cross the continent at eye-popping (in a good way!) prices.
Yes, there will be long layovers. There will be baggage fees. There will be the inevitable hold-your-breath-and-hope-they-don't-cancel-the-flight panic. But there will also be huge savings. Right now, it's cheaper than ever to jet out from one golden European destination to the next, to fly to island states like Iceland, hop across the Iberian Peninsula, or jetset between Mediterranean islands.
Whoever says traveling the world has to be expensive has clearly not done their homework on the numerous low cost airlines in Europe. Whether you're simply looking for a weekend jaunt or are slow-traveling as a digital nomad between one epic country to another, there's an inexpensive option to be had.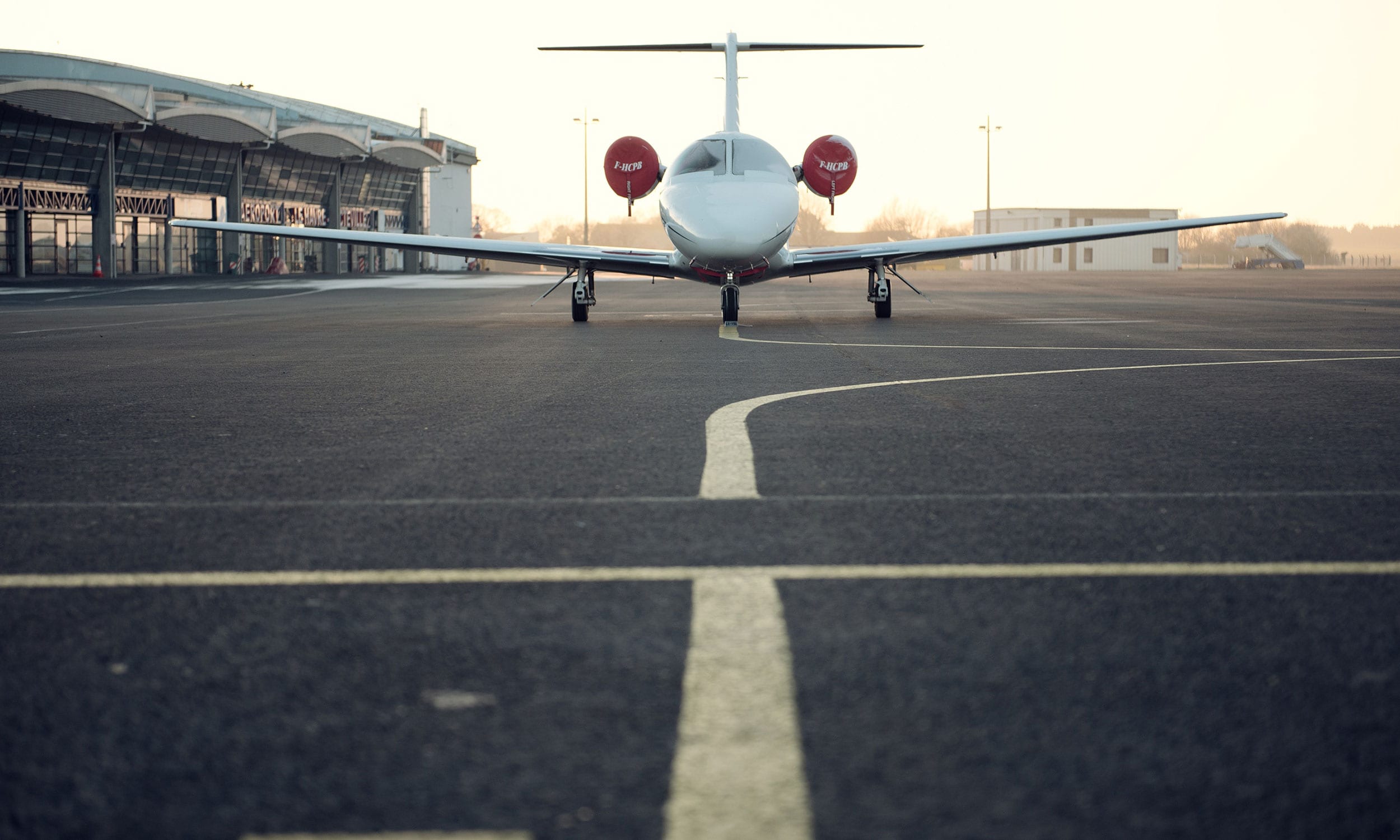 The Best Low Cost Airlines in Europe
A handful of budget airlines serve mainland Europe and numerous other European islands, including Ireland, Iceland, the United Kingdom, and more. While dozens of discount airlines compete for market share in the region, a few airlines rise to the top amidst the fierce competition. Here are five of the best, as well as some pointers on the other low cost airlines in Europe.
easyJet
Seeking variety and a popover to the United Kingdom during your low-cost adventures in Europe? Consider easyJet — easyJet is the UK's largest airline and the fourth largest European airline, currently offering over 700 routes between over 130 airports across over 30 countries.
easyJet offers online check in (no more racing to print your RyanAir boarding passes last minute), more space (easyJet operates 234 aircraft, including 133 A319s and 101 A320s #legroom), and fewer hidden fees than the average low-cost-carrier.
Baggage Rules
Hand luggage dimensions: 22.0 x 17.7 x 9.8″ or 56 x 45 x 25 cm
Where They Fly
Like many budget airlines in Europe, easyJet operates out of smaller, less popular (read: convenient) airports. Top destinations include London, Madrid, Lisbon, Berlin, and Rome. Click here to find easyJet's entire route map.
FlyBe
Boasting no fatal crashes under their belt since opening operation in the 1970s, FlyBe is an easy-choice for any budget-conscious traveler — especially those coming and going from Birmingham or Manchester in the UK (their major hubs). Lacking some of the the variety of bigger airlines, like easyJet, FlyBe operates in only 12 countries across Europe.
Be warned: FlyBe does not guarantee flight departure at the time of booking, and does not compensate travelers for delays or cancellations. But, if you can't shake the daydream of waking up in Paris for under $50 bucks, it's worth rolling the dice.
Baggage Rules
Hand luggage dimensions: 21.7 x 13.8 x 7.9″ or 55 x 35 x 20 cm
Maximum weight of carry on and personal item combined: 10 kg or 22 lbs
Where They Fly
You can zig-zag across Europe to visit Austria, Bulgaria, Croatia, France, Germany, Hungary, Ireland, Italy, Luxembourg, Netherlands, Norway, Poland, Portugal, Spain, Switzerland, the UK, and — for truly intrepid, off-the-beaten path travelers — UK crown dependencies like Guernsey, Jersey, and the Isle of Man with FlyBe.
Wizz Air
If brightly painted pink and purple colored A320s and A321ceo's (the exclusive planes of their fleet) don't inspire you to click "Book!" to one of their nearly forty countries, their prices will. Wizz Air is Central Europe's leading low cost carrier — based in Budapest, Hungary and in southern Poland's Katowice, Wizz Air offers budget travelers more access to Eastern Europe.
Though travelers in Ireland or Scandinavia might not see this pop up as a flight option as they head inland, anyone in Germany, the UK, the Iberian Peninsula, or Benelux-based travelers will love this low cost airline in Europe.
Baggage Rules
Hand luggage dimensions: 21.5 x 15.7 x 9.0″ or 55 x 40 x 23 cm
Where They Fly
Top destinations within Europe include Barcelona, Bucharest, Budapest, Debrecen, Katowice, Milan, Paris, Skopje, Stockholm, Tenefire, and Warsaw. Outside of Europe, you can travel on Wizz Air to Morocco, Israel, Kazakhstan, and the UAE. See all of Wizz Air's low-cost European flight destinations.
Aer Lingus
Céad míle fáilte — a thousand times welcome — to Ireland's premier national and low cost air carrier. Whether it's their adorable green fleet, the fact that every single plane is named after an Irish saint, the variety of their destinations, or the luck of the Irish… Aer Lingus is an incredibly popular low cost airline in Europe. You can even search destinations from Dublin by categories such as sunshine, family, ski, culture, romance, food, and more!
If you dream of an amazing London weekend that starts at Heathrow airport, Aer Lingus is for you (it's one of very few budget airlines that operates out of this major travel hub).
Baggage Rules
Hand luggage dimensions: 21.5 x 15.5 x 9.5″ or 55 x 40 x 24 cm
Maximum weight of carry on and personal item combined: 10 kg or 22 lbs
Where They Fly
Choose from 92 airports in 24 countries. Most flights depart from their Ireland-based hubs, primarily Dublin and Cork. Besides the usual suspects in western Europe, you can book flights to Finalnd, Croatia, Iceland, Greece, Croatia, Poland, and Bulgaria. Peruse all of Aer Lingus low cost European flight destinations.
Jet2
Jet2 is another UK-based fan favorite alternative to RyanAir for budget European travelers. Yes, they have handbag and checked luggage restrictions and yes, you have to pay for alcohol on board (but don't try before 8am — early morning alcohol is banned on this carrier), but that short-term pain means you get to enjoy cheap flights around Europe, high safety ratings, and stats for on time departures worth bragging about.
Baggage Rules
Hand baggage dimensions: 22.0 x 18.0 x 10.0″ or 56 x 45 x 25 cm
Maximum weight of carry on and personal item combined: 10 kg or 22 lbs
Where They Fly
Jet2 flies from nine UK airports (Belfast International, Birmingham, East Midlands, Edinburgh, Glasgow, Leeds Bradford, London Stansted, Manchester, and Newcastle) to nearly 60 destinations in Europe. Travelers with their eyes set on France, Spain, or the Mediterranean will love that most of jet2's flights are headed to these destinations.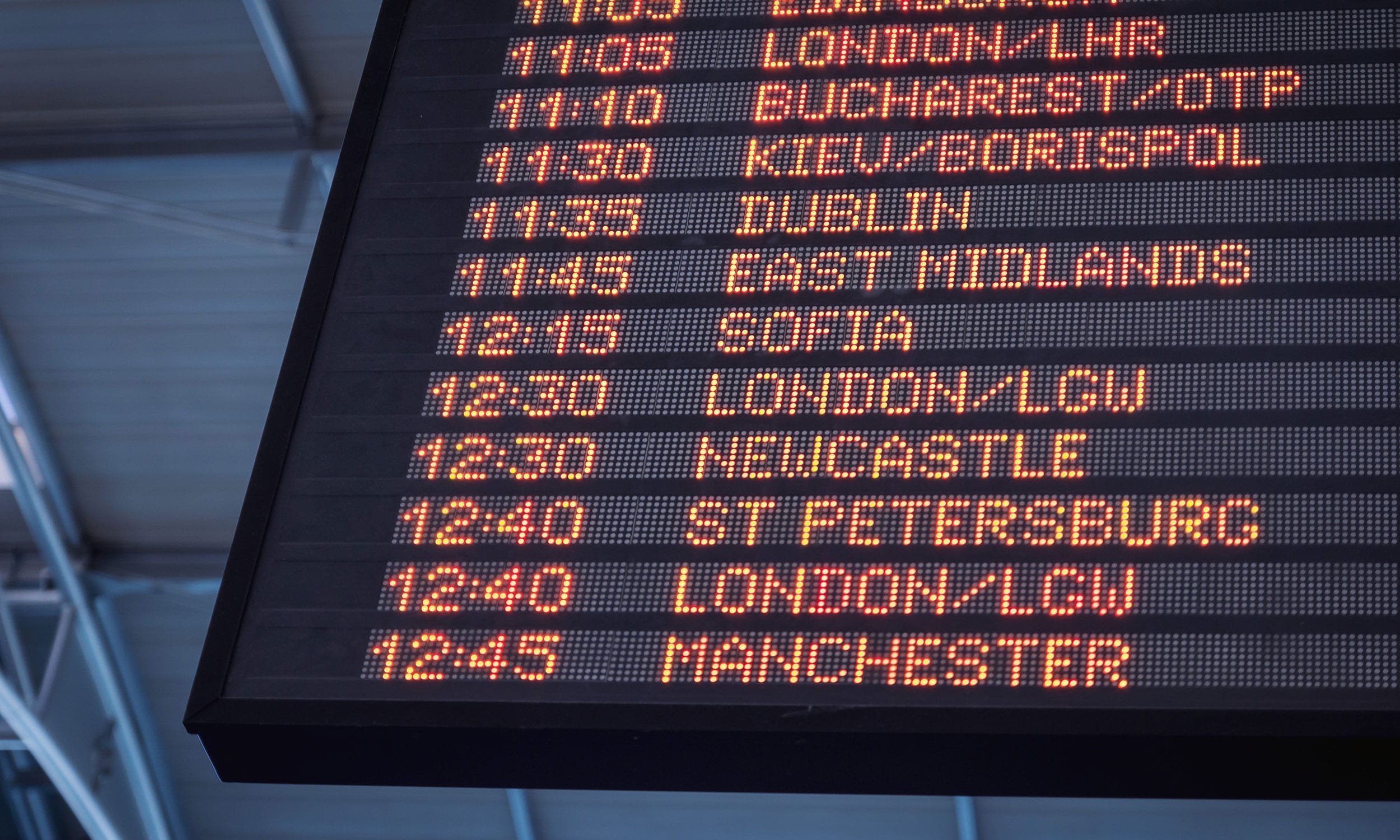 Other Low-Cost Airlines in Europe
There are a number of niche airlines competing in Europe beyond the big four. Here's a short-list of other budget airlines in Europe:
A member of One World alliance (good news for people with points), Air Berlin flies in 37 countries across primarily Europe, with some destinations in Asia and North America.
A Dutch low-cost airline and subsidiary of KLM, Transavia is based in Amsterdam, Rotterdam, and Paris and serves 88 destinations.
Flies to 132 destinations in 35 countries, Norwegian Air only offers premium and economy seating to help keep costs low on narrow-body flights.
This Cologne-based German airline is famous for it's "blind destination" bookings. It operates Airbus A319 and A320 jets in more than 80 destinations.
Prague-based (or bound) budget travelers rejoice at the options presented with Smart Wings. This low cost European carrier services 16 countries around Europe, including Russia.
Sixty-six destinations, including domestic and international, flights can be booked to, and from, Milan, Italy with Meridiana; another option for a low cost airline in Europe.
Pro-Tip: Don't Write Off the Major Airlines
Because of fierce competition from low-cost budget carriers in Europe, some major local airlines — like British Airways, Air France, and KLM — have been forced to offer discount flights. Don't be afraid to click around on the web and browse these major airlines' website before you settle for the long layovers, baggage fees, and expensive on-board dining options that come part-and-parcel with low cost airlines in Europe.
What About Luggage on Low Cost Airlines in Europe?
We've all heard the horror stories of exorbitant extra fees tacked on at the last minute for luggage we didn't expect to have to pay for. This is how low cost airlines keep their ticket prices low, by charging for everything else. This isn't necessarily a bad thing, it's just something to know and plan for.
For budget travelers, and minimalist travelers, there are opportunities to get great deals and travel lightly around the continent. If you travel with a larger carry on bag, be aware that on these budget airlines, you might have to check it, or pay substanitally more to carry it on. Always check the fine print on the baggage page of your airline's website.
The conservative standard for hand baggage on low cost European airlines is 21.5 x 15.7 x 9.0? or 55 x 40 x 23 cm. Maximum allowable weight can be as low as 8 kg, but averages 10; that's 17.6 to 22 lbs. That weight is usually the total of both your carry on bag and your personal item.
If you're used to traveling with a full sized, 45L carry on bag, your trip to Europe might be a great time to downsize to the 35L Outbreaker Backpack. Smaller luggage will save you stress and money on discount airlines.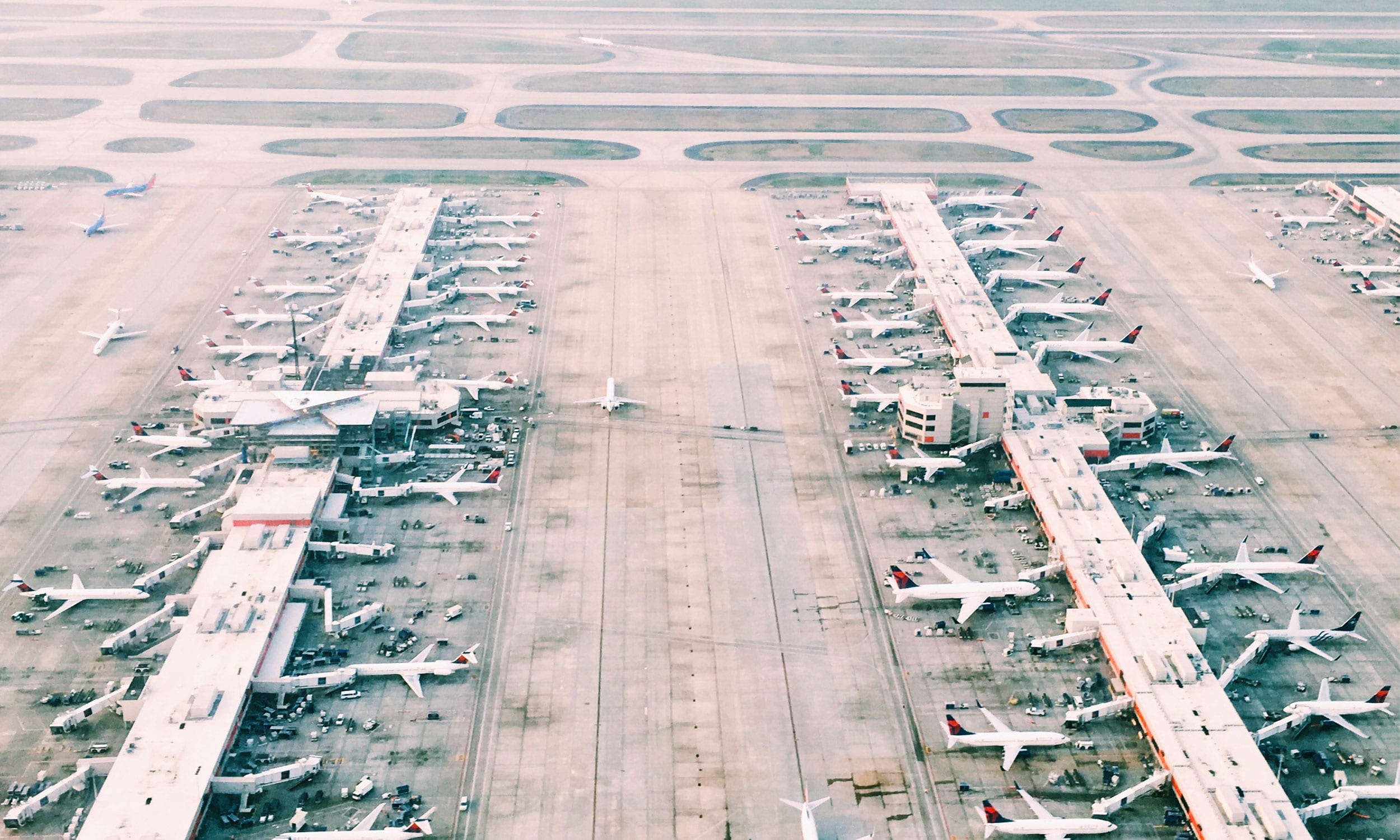 Use Search Engines for Low Cost Airlines in Europe
Because Google's hundreds of search results pages can be overwhelming, and budget airlines aren't always listed on sites like Orbitz, other search engines for low cost airlines in Europe can make your process a bit easier.
Rome2Rio, for example, allows you to search specifically for routes on "how to get from X to Y", and includes recommendations for both overland travel and low cost airlines in Europe. Rome2Rio also offers heaps of information and resources to help ensure your flight booking is exactly what you're looking for.
You can also cross-check your searches on individual low cost European airline carriers' websites, or use the search engine www.flylc.com.
Low Cost Airlines Europe to USA
There's been a huge influx of flight availability between North America and Europe. Norwegian Air took wanderlusting Americans by storm with it's sub-$100 cheap flights from New York, Boston, Los Angeles, Oakland, Las Vegas, Fort Lauderdale, Orlando, and Washington/Baltimore to Europe in 2017. Other popular options include Iceland-powerhouses WowAir and Icelandair, which have been connecting eager American budget travelers to the continent with low cost flights from the USA to Europe for years.
A few of the aforementioned airlines also double as low cost carriers between Europe and the USA. AirBerlin flies from Chicago, Ft. Myers, Los Angeles, Miami, and New York/JFK to Germany, and Meridiana can connect JFK travelers in New York to multiple destinations in Italy.
If you're determined to use low cost airlines from Europe to the USA, also browse flights on Air Transat, Condor, and XL Airways France. You might get lucky with some cheap flights to Europe.
Traveling in Europe can be an expensive — hotel and hostel bookings, admission prices, heaping helpings of local cuisine, and, perhaps most importantly — figuring out how to get there — all adds up quickly. But with some savvy flight booking research, you'll quickly find there are many low cost airlines in Europe (besides RyanAir) that want to make it easier (and more affordable) for travelers on a budget.
Bookmark this list and refer to it often. Those destinations you've been dreaming about will be memories before you know it.
Related Articles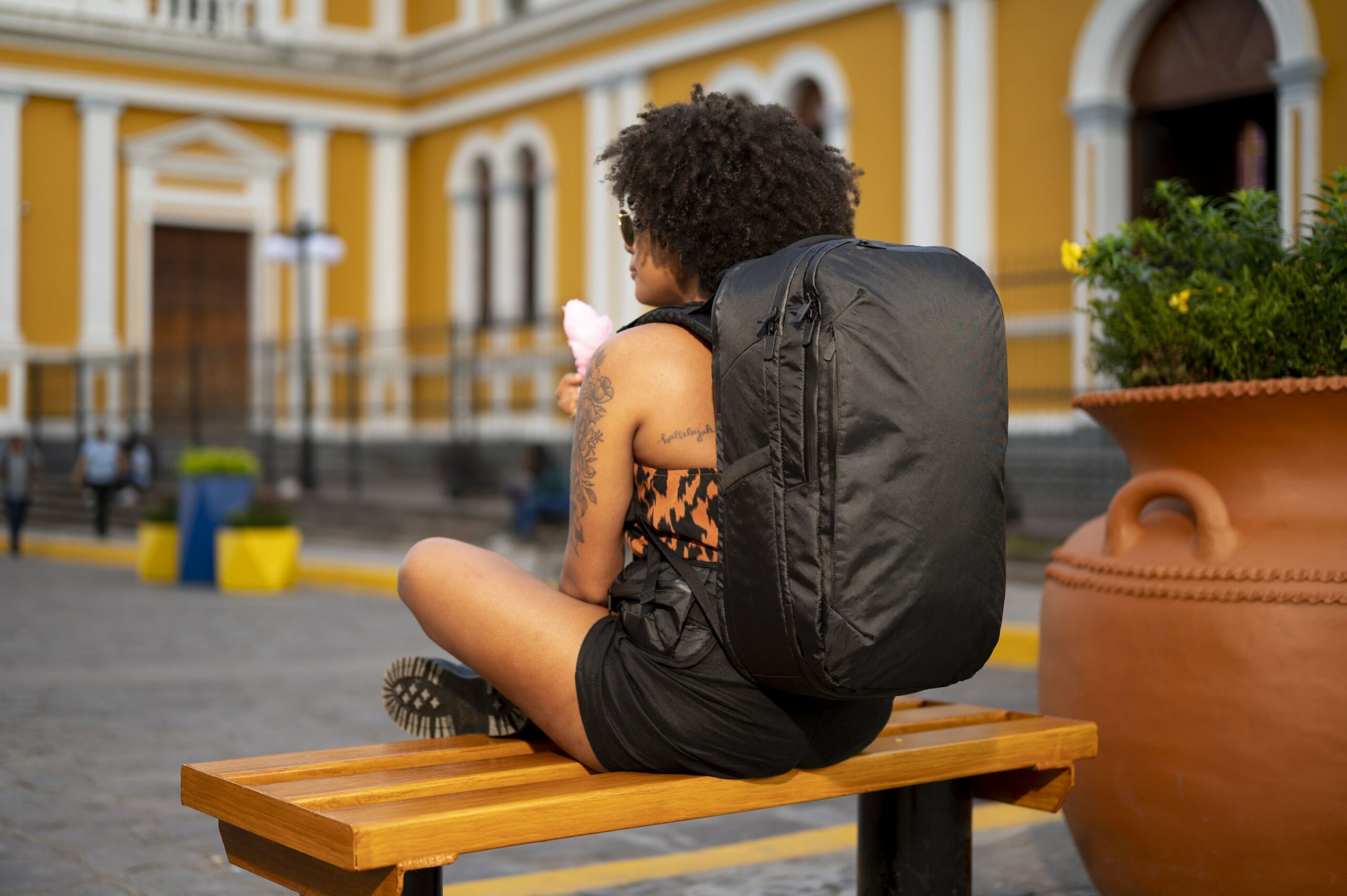 40L: Max International Carry On
Shop Now