Can You Leave the Airport During a Layover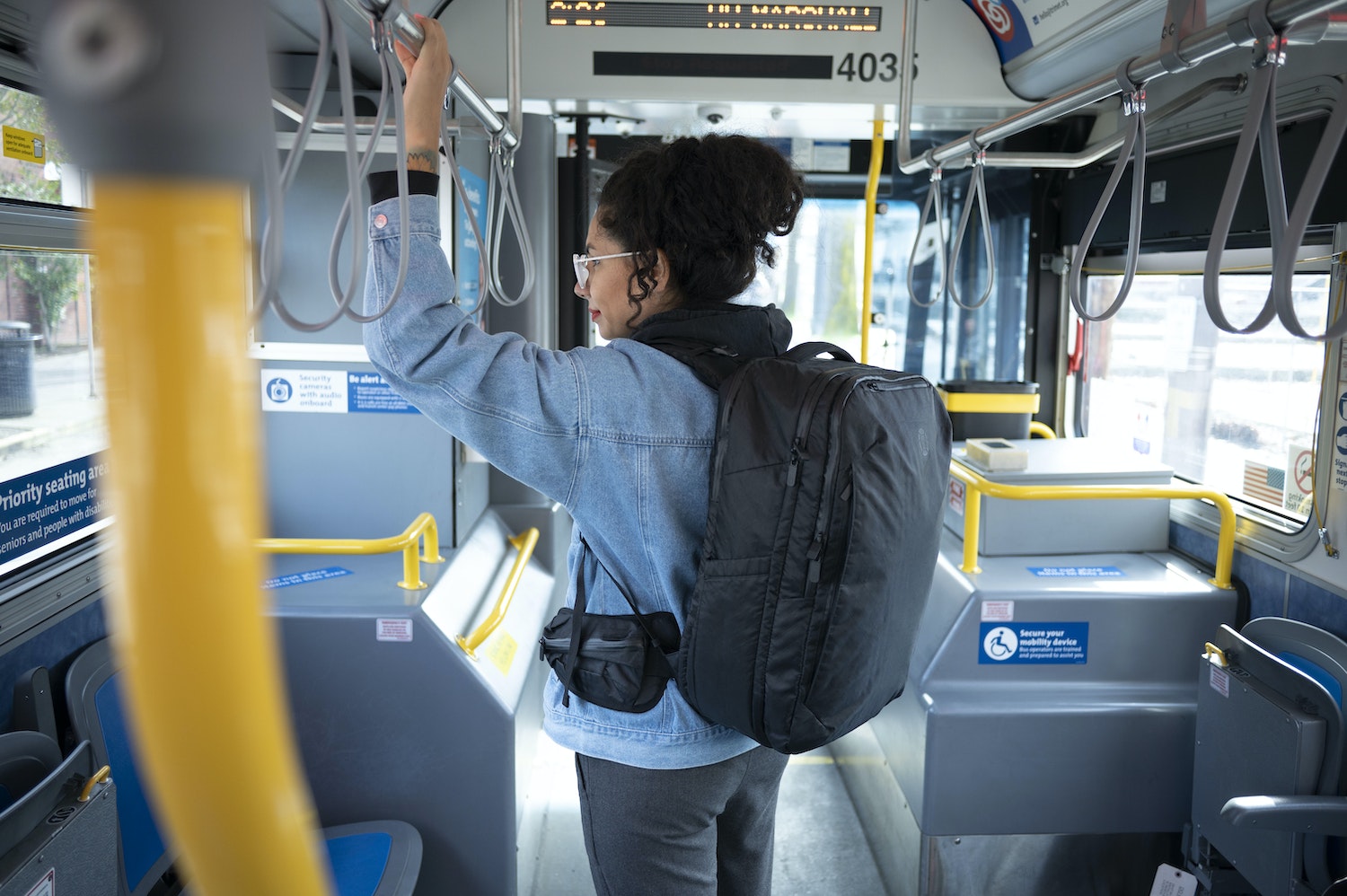 Most travelers dread hearing the word "layover" because they see it as vacation time being wasted.

What if we told you layovers could be an opportunity to explore new places and have a mini adventure in between flights?
Depending on the length of your trip and the availability of connecting flights, layovers can range from just a few hours to a couple of days. Some airlines even offer stopovers where you can get complimentary stays at their partner hotels if you have a longer layover.
Here's how you can use this time to your advantage and turn your layover into a travel opportunity.
Tortuga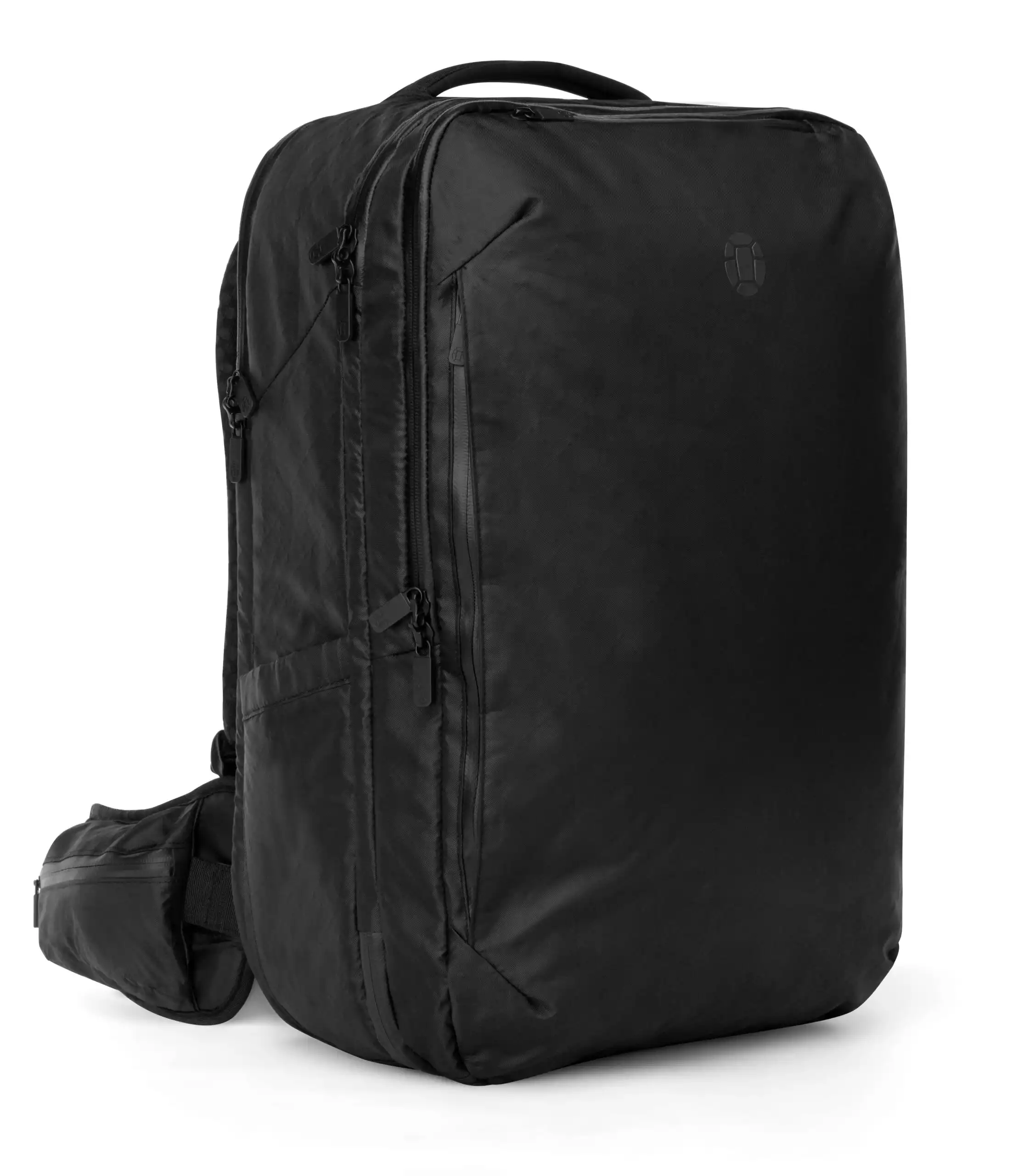 What to Think About Before Leaving the Airport During a Layover
If you're feeling adventurous and want to explore your layover destination, the good news is you can leave the airport.
However, there are some important factors to consider before you set off on your layover adventure.
Before you grab your bags and head out to explore, ask yourself the following questions to make the most of your layover without risking missing your connecting flight.
How Long is Your Layover?
The first thing to consider is how long you'll be at your layover destination.
What time do you arrive, and what is the estimated boarding time of your connecting flight?
If your layover is less than two hours long, you should not leave the airport as you won't have enough time to make it back for your connecting flight.
If you have a layover of four or more hours, you can leave and go sightseeing. Just make sure you leave yourself plenty of time to get back to the airport for your next flight.
To better plan your layover, think about how much time it will take you to:
Deboard the arriving flight
Exit the airport and go through customs (if necessary)
Travel to your local destination
Explore and see the sights
Travel back to the airport
Go through security again
Find your departure gate for your next flight
Did You Already Check Into Your Next Flight?
Checking into your next flight allows you to squeeze in more time to travel around your layover city.
You'll still need to go through security again when you return, but you won't need to worry about checking in or finding your gate, as you'll already have that information on your boarding pass.
Traveling Domestically or Internationally?
If you're traveling internationally, leaving the airport during a layover can be more complicated than layovers for domestic flights because of additional factors such as visa requirements, customs regulations, and security procedures.
Make sure to research the visa requirements for the country you're visiting and plan accordingly. Sometimes you can obtain a visa upon arrival, but other times you need to apply for one in advance. So make sure to do your homework if you want to explore during your layover.
Either way, have the necessary documentation to meet all the requirements before leaving the airport. Otherwise, you may not be allowed to leave the airport or face issues with immigration officers when you're re-entering the airport.

Pro tip: If you're leaving the airport during an international flight layover, you should be back at least three hours before your flight's departure time. 
Where Is Your Luggage?
Are you traveling with only a carry on? The good news is you won't need to waste time at baggage claim and checking it back in. By carrying a travel backpack and a personal item— such as a laptop bag or small women's bag—you can keep your essentials with you at all times during your layover exploration. 
If you're traveling with checked baggage (although we highly recommend against doing so), confirm ahead of time whether your bags will be transferred automatically to your connecting flight.
If not, you will need to claim the checked bags and check them in again for your next flight which will take up a lot of the time you could spend exploring your layover city.
The check-in counters for international flights generally open four hours before the departure time. If you have a layover longer than this, you can also look into luggage storage options, but not all airports would provide this service.
Where Do You Want to Go?
So you have a layover and you're considering leaving the airport – exciting! Before you set off on your adventure, there are a few things to consider when choosing your destination.
Depending on how far the airport is from the city, your exploration plans could vary.
For example, London's airports are located at varying distances from the city center:
London City Airport is within the city.
Heathrow Airpot is 14 miles away.
Gatwick Airport is 33 miles away.
Stansted Airport is 40 miles away.
Think about your transportation options and how much time you'll have to go around.
Another important consideration is street traffic at your layover location. If you're traveling to a busy city during rush hour, you may find yourself stuck in traffic for hours. Congestion might eat into your limited layover time. If you're short on time, consider visiting nearby areas or attractions within easy reach of the airport or using a subway.
Pro tip: Check out the routes and live traffic updates via Google Maps after you land. If you're exploring travel options between cities, Rome2Rio is a great option for transportation timetables. 
How Are You Going to Get Around?
Depending on the city and airport, you may have numerous transportation options available, including taxis, public transportation, and rideshare services. While Google Maps can instantly pull live directions and transportation options available, transit apps like Citymapper, Transit, and Moovit are also great resources to consider.
Public transportation is a great way to immerse yourself in the local culture and get a taste of the city. Just be sure to check the schedules and routes beforehand so you don't get lost or miss the flight to your final destination.
Alternatively, if you're short on time or prefer more convenience, you might want to take a taxi or ride-hailing service. This can be a quick and easy way to get to your destination without worrying about navigating the public transportation system. Just keep in mind that this option may be the more expensive choice.
If you're feeling really adventurous, you could even rent a bike or scooter. This allows you to take in the sights at your own pace while getting some exercise and fresh air.
How Much Time to Go Back Through Security?
No matter where you decide to go or what you decide to do during your layover adventure, you should get an estimate from an airport employee on how much time it would take to get back through security again.
To make your trip through security as smooth as possible, keep your carry on luggage ready for checks. If you're carrying a business backpack or a laptop bag, separate your electronics and keep them organized ahead of the check.
Why You Should Leave the Airport During a Layover
Are you tired of spending long hours cooped up in the airport lounge during your layovers? Do you want to make the most of your travel time and explore new destinations?
Here are a few reasons to take the leap and embark on a layover adventure.
Explore Local Sites and Cultures
One of the most exciting aspects of exploring a layover destination is the opportunity to immerse yourself in the local culture and find what makes the city unique. From iconic landmarks to hidden gems, you can experience the city like a local once you set step beyond those airport gates.
You could wander through colorful markets, historic districts, or art galleries to get a feel for the local vibe. Or, take a guided tour to learn about the city's history, architecture, or food scene.
Pro tip: Invest in a discreetly designed backpack for local visits to museums, parks, or other attractions. You'll blend right in and won't stick out as a tourist. 
Taste Local Foods
If you're leaving the airport, don't miss a chance to dive into the local cuisine.
Whether you're craving street food, fine dining, or a fun fusion of both, exploring local cuisine can be a delicious and fun way to experience a new city.
For example, if you have a layover in the UK, you might want to try fish and chips, bangers and mash, or a traditional pot roast. Laying over in Japan, you could try sushi, ramen, or tempura.
You can even grab a few tasty treats, pack them into your travel daypack and carry them back to the airport with you!
Relax in a Hotel or Get Pampered
Do you get travel fatigue?
Many airports offer on-site hotels or lounges with comfortable amenities and services like showers, massages, and even nap pods.
If these aren't available, consider checking into a hotel or spa to recharge your batteries and get a little pampering before your next flight.
Tools to Help Your Layover
Exploring a new city can be overwhelming, especially because you are on the clock until your next flight. Don't worry, though. There are plenty of tools and resources available to help you plan your layover.
Frequent Traveler Resources
Airport-Specific Resources
Most people do a ton of research before their big trip but never think to learn about the airports they'll be passing through. Go straight to source about airports:
Airport website: Check these for information on layover programs, tours and discounted admissions to local attractions or hotel rooms.
Airport social media: Follow the relevant airport on social media for real-time updates, customer service responses, and information on any events or promotions.
Tortuga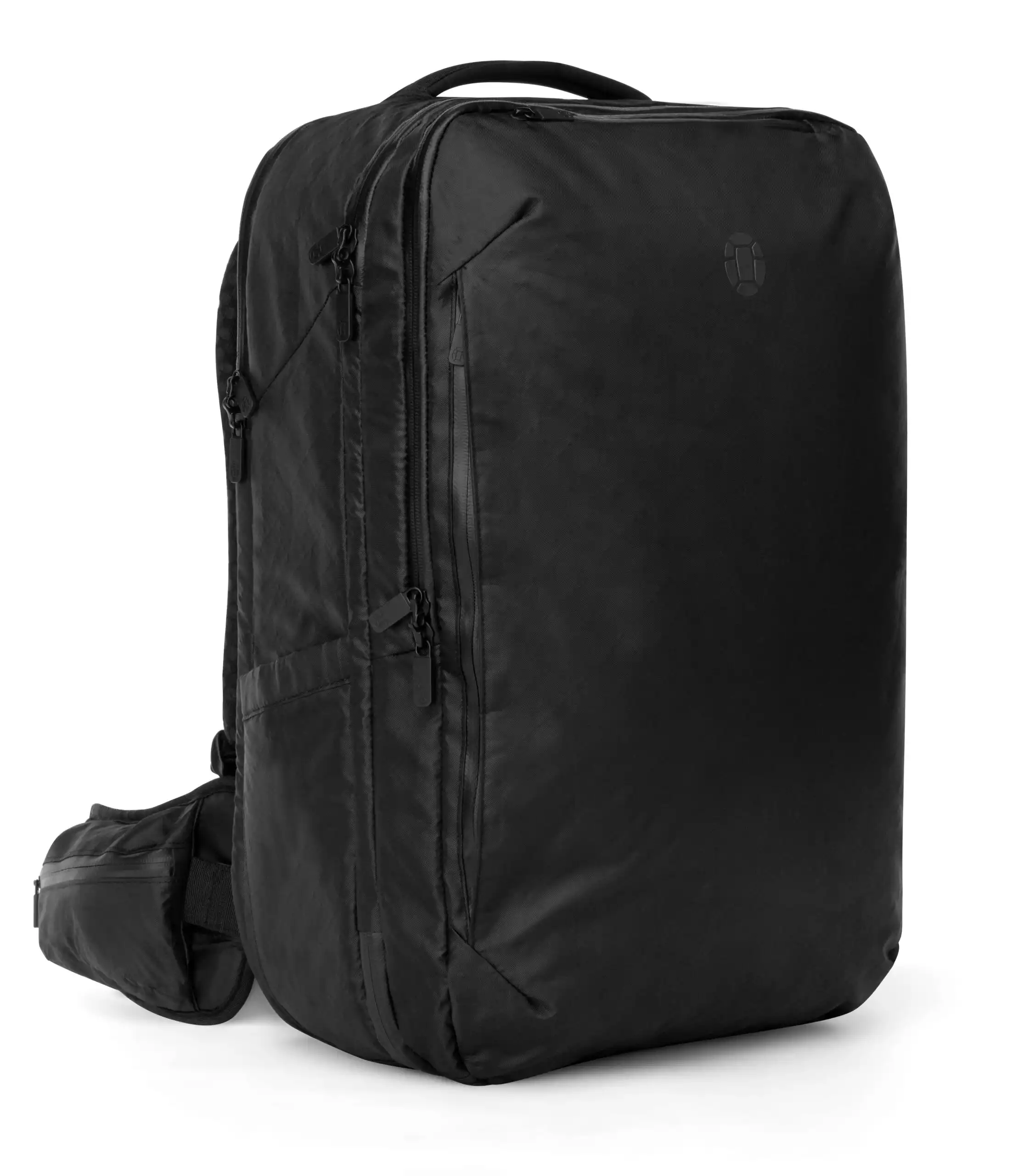 Frequently Asked Questions About Leaving the Airport During a Layover
Can you leave the airport during an overnight layover?
Yes, you can leave the airport during an overnight layover.
However, keep in mind that some countries may have curfews or limited public transportation during late hours.
If you have a very short layover under two hours, you should not leave the airport.
Can you leave the airport during a layover in the United States?
Yes, you can leave the airport during a layover in the USA.
You'll need to go through customs and immigration if you're arriving from an international flight.
Remember to factor in the extra time it takes to deboard your flight, leave the airport, explore the city, and return back for TSA clearance and boarding.
Can you leave the airport during an international layover?
You can leave the airport during longer layovers in most countries.
Some countries may have specific visa requirements or restrictions you need to consider.
Check the customs and immigration requirements of your layover country before you travel.
Which cities are the best for layovers?
This can vary depending on personal preferences, interests, and length of layover.
However, some popular layover destinations include Singapore, Dubai, New York, London, Copenhagen, and Amsterdam.
These cities offer convenient transportation, iconic landmarks, and a wide range of cultural and culinary experiences.