Caribbean Packing List: What to Wear in Paradise
The Tortuga Promise
At Tortuga, our mission is to make travel easier. Our advice and recommendations are based on years of travel experience. We only recommend products that we use on our own travels.
Turquoise water, white sand, colorful cocktails: no one has to convince you why the Caribbean is amazing. What I can tell you is that the right packing list will make any Caribbean vacation smoother, cheaper, and more relaxing.
Growing up on the east coast, the Caribbean has been my go-to spot for everything from spring breaks to romantic weekend getaways. Over many trips, I've learned that you don't need much to enjoy one of the most beautiful regions on the planet.
Packing light means you can travel with just a carry on and never have to worry about lost or delayed luggage. You'll also spend less time at the airport and more time soaking up the Caribbean sunshine.
This article contains everything you need to know about packing for the Caribbean, plus some travel tips to make the most of your time in paradise.
Tortuga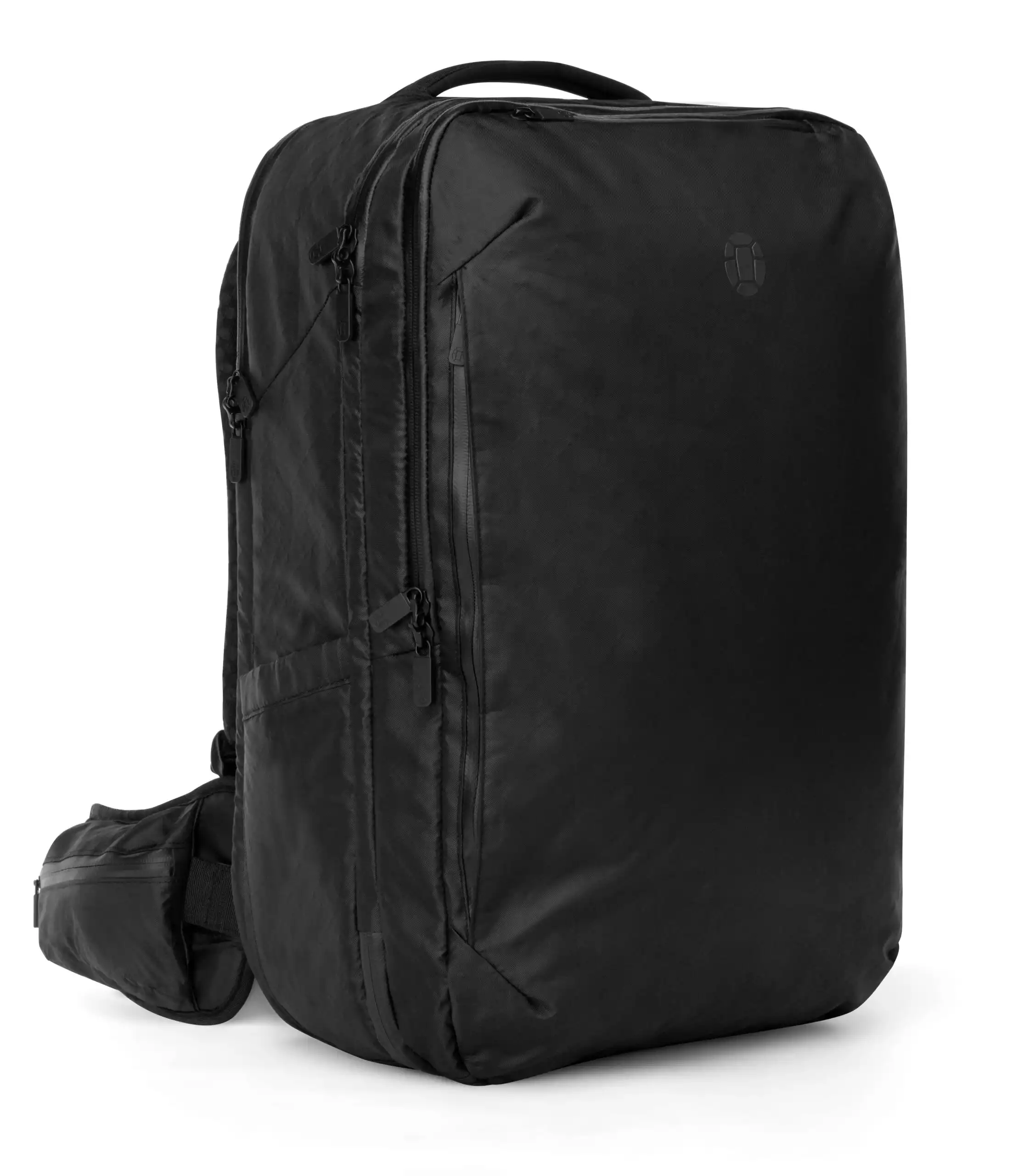 The Best Backpack for the Caribbean
Tortuga's Travel Backpack is the ideal bag for your Caribbean vacation. The Travel Backpack is spacious enough for more swimsuits than you could ever need yet fits in the overhead bin. This is especially important if you'll be island hopping using local airlines like Bahamasair, which tend to have strict baggage size limits.
The Travel Backpack by Tortuga is crafted from durable, waterproof sailcloth that'll protect your gear from sand, sun, and salt. The back panel also features breathable, sweat-wicking foam to help keep you cool in the Caribbean heat.
Packing Tips for the Caribbean
Stick to the following tips when thinking about what to pack for your Caribbean getaway.
Wear Lightweight, Breathable Clothing
The Caribbean is hot and humid year-round. Don't waste bag space on heavy jeans, thick sweaters, or insulated jackets. You won't wear them.
Instead, bring casual, breezy t-shirts and tank tops paired with shorts, skirts, or sundresses.
Check Resort Dress Codes
While the Caribbean is generally casual, some resort restaurants won't let you in if you look like you just jumped off a boat.
Even if you're not staying at a resort, bring at least one upscale outfit (including presentable shoes) for nice dinners or going out.
Invest in a Waterproof Phone Case
These inexpensive pouches protect your phone from moisture, salt, and sand. You can even take pretty decent underwater photos through them.
After-Sun Gel or Lotion Is a Must
A small bottle of aloe vera will be a lifesaver after you accidentally fall asleep on a beach chair without a hat or sunblock.
Consider a Travel Towel
Your hotel will most likely have dedicated beach towels on hand, but it's a good idea to bring a microfiber or Turkish travel towel anyway. These are far less bulky than traditional towels and can be useful on day trips.
Bring Sea-Sickness Medicine
Catamaran cruises and sunset sails are must-dos when in the Caribbean. They're much less enjoyable if you're susceptible to nausea. If you suffer from sea-sickness but still want to enjoy boating, bring Dramamine or see a doctor for a prescription if you have serious symptoms.
Leave Heavy Makeup and Hot Hair Tools at Home
Most accommodations provide blow dryers, and humidity and salt water will undo all your work. Relax and embrace sun-kissed skin and beachy waves.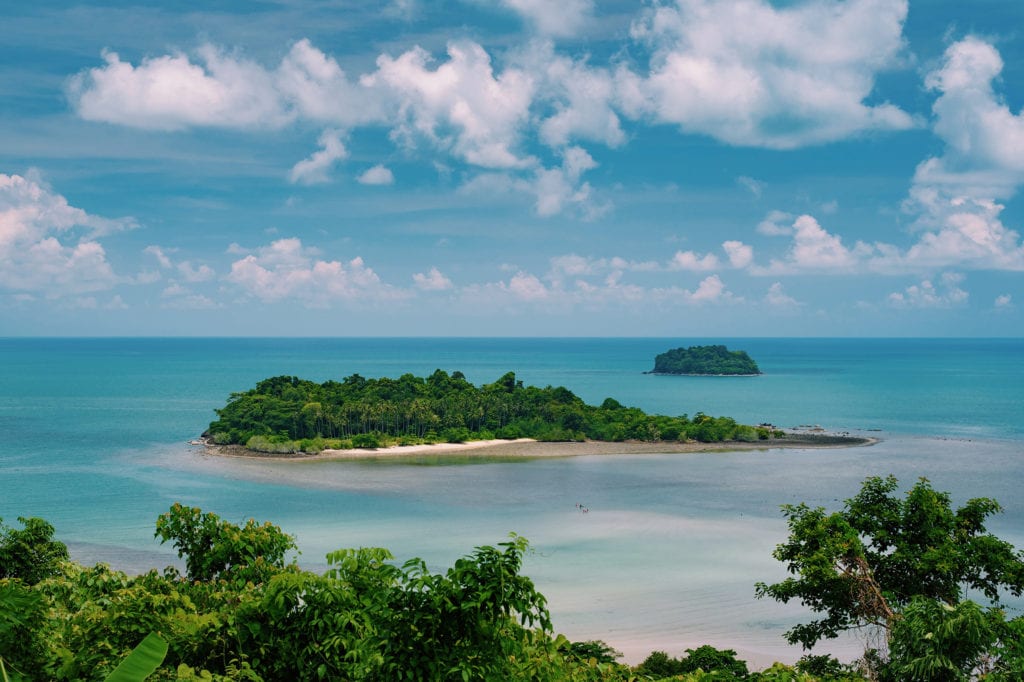 Caribbean Packing List
This packing list is designed for weeklong trips to any Caribbean destination. It will work for a blend of outdoor activities, beach days, and evenings out.
Clothing and Accessories for the Caribbean
3-5 t-shirts or tank tops in breezy, breathable fabrics
1-2 nicer outfits for nightlife and resort restaurants with dress codes (dresses, button-down shirts)
Underwear for one week
1 pair of flip flops or other sandals that can handle water and sand
1 pair of nicer sandals or shoes
2 swimsuits (at least, so they can dry out between wears)
1 beach tote
1 beach cover-up
1 hat
Pajamas
Sunglasses with added UV protection
Water bottle (the tap water is safe to drink in many locations)
Optional: Closed-toe water shoes (if you plan on water sports or waterfalls)
Optional: Sneakers (if you plan on hiking; wear these on the plane to save space)
Toiletries for the Caribbean
Most of the Caribbean is extremely well-touristed. Chances are you'll be able to buy whatever you need there, though prices will be a bit higher than at home.
Don't forget the TSA's liquid rule: if you're flying, every item must be 3.4 oz (100 ml) or less and fit inside a clear, quart-sized bag. Consider insect repellent wipes and sunscreen sticks to save a little space in your liquids bag.
Travel-size deodorant
Travel-size sunblock (preferably reef-safe)
Lip balm with SPF
Insect repellent wipes or travel-sized bug spray
Anti-itch cream
Travel-sized aloe vera or other soothing after-sun lotion
Tums, Pepto Bismol, or antacid tablets
Anti-seasickness medication
Tech to Pack for the Caribbean
Phone and charger
Converters or adapters (if necessary)
Headphones (for the plane and listening to music, audiobooks, or podcasts on the beach)
Portable battery pack for day trips
E-reader or tablet and charger (don't forget to pre-download some beach reads)
Extras to pack for the Caribbean:
Rashguard (if you burn easily and plan to spend long days in the water)
Travel towel
Lightweight drybag
Small pack of baby wipes (ideal for quickly wiping away sand and sunscreen)
Travel pillow, ear plugs, and eye mask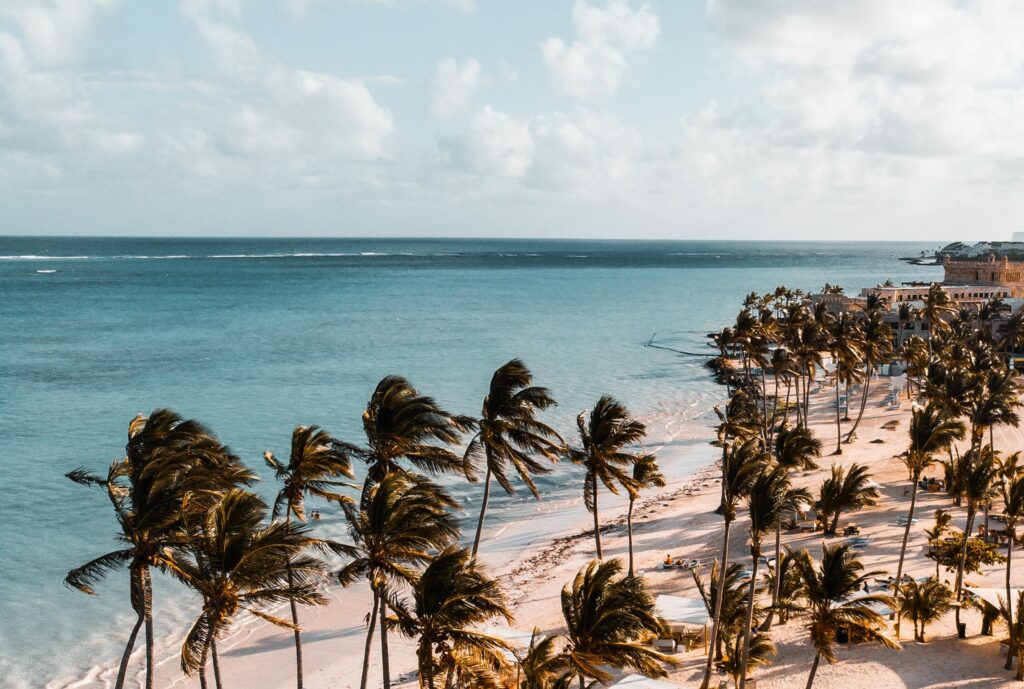 When to Go to the Caribbean
Just as important as what to pack for the Caribbean is when to go. There are two main seasons to consider when timing your Caribbean getaway.
Hurricane Season
The Caribbean hurricane season officially lasts from June to November, with the worst weather falling between August and October. If you must travel during hurricane season, buy travel insurance.
Storms' actual likelihood and severity change depending on where you go. The wet season might mean anything from a brief shower every afternoon to multiple days of driving rain.
Topography affects weather, too. It might be rainy inland but dry near the coast, and you can often bounce around to follow the sunshine. Some islands, like Aruba and Curacao, are entirely outside the hurricane belt. And non-island countries like Belize have gorgeous coastlines bordering the Caribbean Sea while offering more protection from severe storms.
Do your weather research before planning any trip to determine your destination's rainiest, hottest, and driest months.
Peak Season
Wherever you're going, factor the island's peak season into your plans. While peak season offers the best Caribbean weather, it's also the most crowded, expensive, and stressful time of year to travel. Remember that local festivals, spring break, and European holidays also affect how busy and pricey a place will be.
Save money by booking during shoulder seasons, which often have great weather, fewer visitors, and better prices.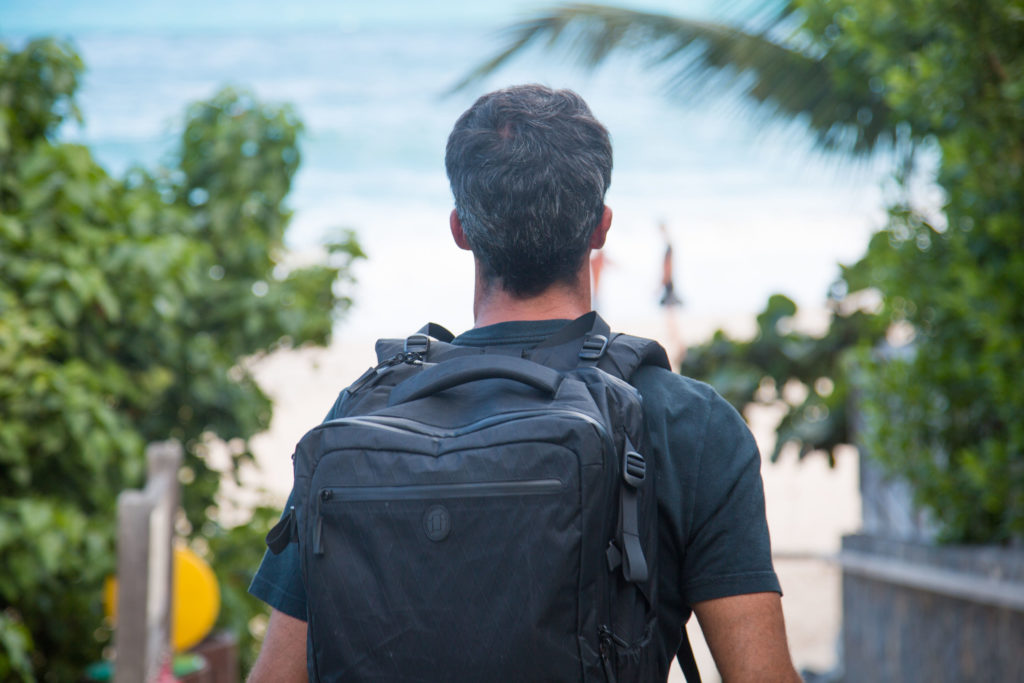 Where to Go in the Caribbean
The Caribbean is much more diverse than many people give it credit for. The pebbly beaches of Dominica are different from the wind-swept sands of Aruba, while the colorful streets of Old Havana, a Unesco World Heritage Site, are nothing like the mega all-inclusives of Punta Cana. Turks and Caicos has access to a stunning coral reef, while the Bahamas has an island where you can splash around with pigs.
Think about what you really want out of your next vacation. Are you looking to relax on powdery beaches or explore the crystal-filled caves? Are you aiming for your dive certification or does sailing the seas sound more your speed? Want to spend time rejuvenating at an ultra-luxurious resort or sampling the local spices and coffees?
You could spend a lifetime exploring, but here are some of the most popular spots for Caribbean holidays:
Conclusion
After doing your research on where exactly you want to visit in this diverse region, start your Caribbean vacation off on the right foot by packing wisely. Swimsuits, breezy clothing, a nice outfit or two, and plenty of sunscreen all deserve space in your travel backpack. Toss in a solid beach read, and you've got everything you need for a trip to paradise.
Related Articles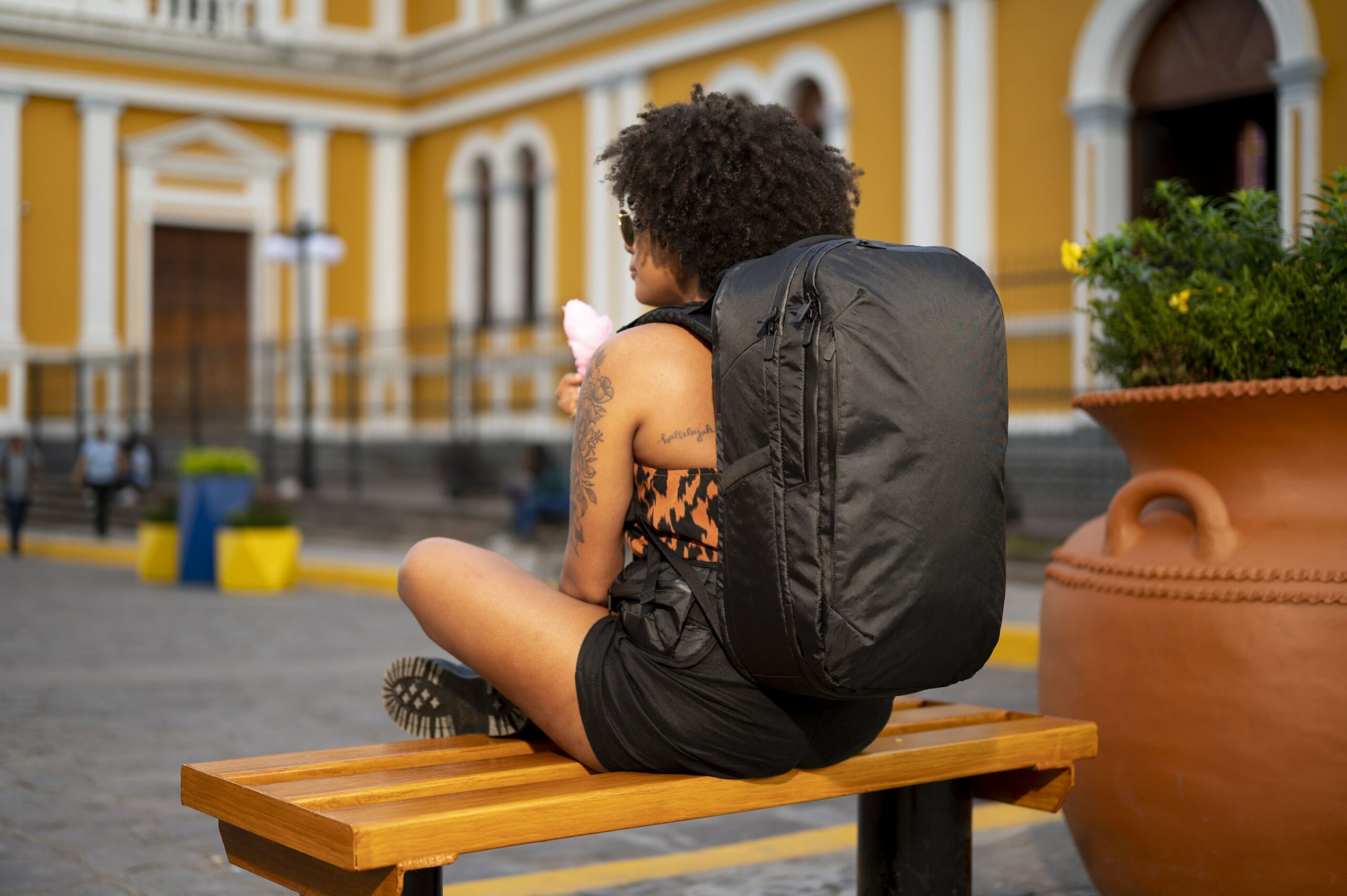 40L: Max International Carry On
Shop Now