Dominican Republic Packing List: What to Wear in Punta Cana
The Tortuga Promise
At Tortuga, our mission is to make travel easier. Our advice and recommendations are based on years of travel experience. We only recommend products that we use on our own travels.
Nowhere in the Caribbean is under the radar anymore, but the Dominican Republic tends to be one of its most overlooked destinations. However, with its gorgeous beaches, laid-back atmosphere, and vibrant local culture, it's worth a visit even if it's not the first place that comes to mind. From my experience, it offers just about anything you could want to do, from shopping in local markets to lively bars to, of course, relaxing on the beach.
A packing list helps when visiting a vacation destination like the Dominican Republic so that you won't need to worry about anything beyond finding the perfect place on the beach to kick back and relax. You can't do that when you're beating yourself up for forgetting something essential at home.
To help avoid this catastrophe, we've put together a comprehensive Dominican Republic packing list. You'll also find information about what to wear in Punta Cana, along with some other useful tips.
Tortuga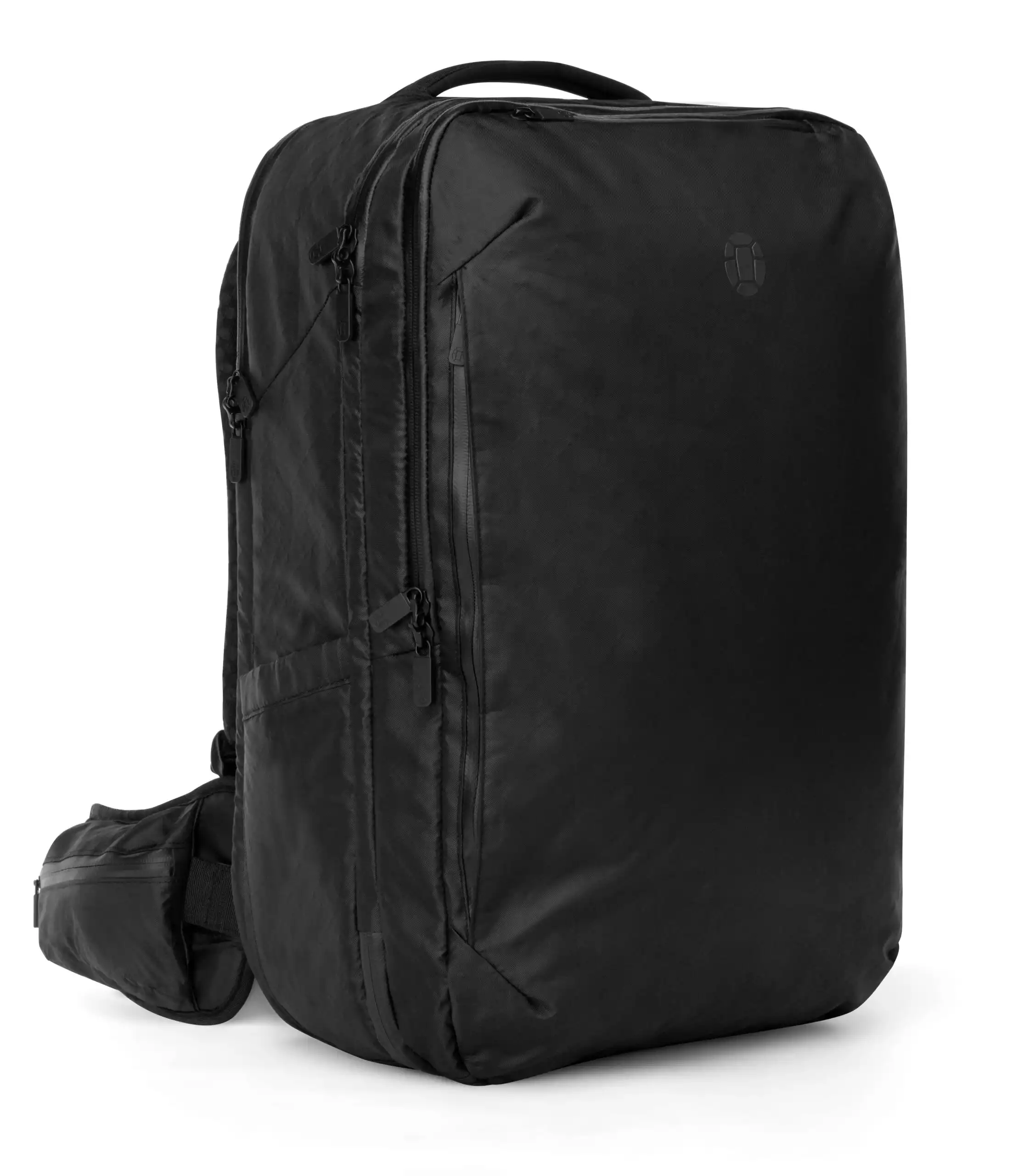 The Best Backpack for the Dominican Republic
When it comes to choosing the best bag for the Dominican Republic, I've found that you should have these considerations in mind:
Carry on sized
Waterproofing
Comfort
Organization
I always suggest that people travel carry-on-only whenever possible. The last time I was in the Caribbean someone in my group had their checked bag lost, and they were forced to spend the rest of the trip in clothes they bought at the hotel gift shop. By using a carry-on-sized travel backpack like the Tortuga Travel Backpack, you can forget about lost luggage, time wasted waiting around baggage claim, and getting stuck in embarrassing outfits.
The Outbreaker is ideal for the Dominican Republic for a number of other reasons. Its waterproof exterior ensures that your stuff won't get soaked in the event of rain, which is common in the Caribbean. It's also highly comfortable thanks to its fully adjustable harness and thick padding, which is great when you're carrying around a bag to find your Airbnb or board and disembark from a cruise ship. It also opens like a suitcase and boasts an outstanding array of organizational features, which makes it easy to find your things without dumping the entire bag out on the bed.
Dominican Republic Packing List
Here's everything you need on your Dominican Republic packing list:
3-5 pairs of socks
4-7 pairs of underwear
2 bras/1 sports bra
3-5 tops for layering
1 pair jeans
1 nice outfit for going out or cruise ship dinners
1 pair flip-flops
1 pair comfortable walking/hiking shoes
1 pair flats or nicer shoes for evenings out
1 pair of pajamas
1 set fitness clothing
1 cardigan or sweatshirt for chilly evenings and air-conditioned spots
1-2 swimsuits
1 beach cover-up
Sunglasses
Toiletries to Pack for the Dominican Republic
When planning your Caribbean holiday, you've got sunshine, sand, watersports, and nightlife on your mind. Keep the toiletries you pack to a minimum and remember that you can buy virtually everything you need in the Dominican Republic.
Pack toiletries for which you need a specific brand in three ounce travel-sized bottles. Scale down as much as you can, and try to buy basics at your destination.
Definitely bring sunscreen, but make sure it's reef friendly.
Tissues or baby wipes
Bar of soap (better than a bottle because it's not a liquid)
Shampoo and conditioner
Toothpaste and toothbrush
Shaving supplies
Contact lens supplies if necessary
Sanitary products
Makeup
Travel towel
Insect repellent
Sunscreen
Baby powder for sand removal when leaving the beach
Deodorant or antiperspirant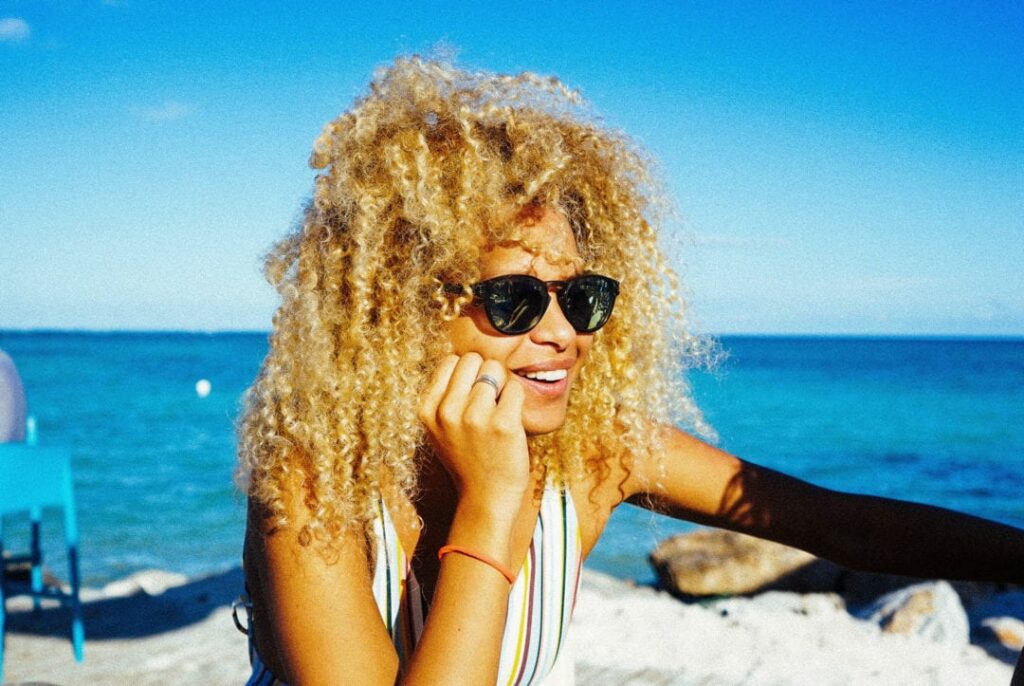 Punta Cana Packing List
While your packing list for Punta Cana won't differ all that much from the wider Dominican Republican list. The main thing to keep in mind here is that you'll be leaning into outdoor beach activities, so don't forget your:
Sunscreen
Insect repellent
Sunglasses
Sandals
Swimsuit
Sun hat
Anything you need for your favorite water activities (snorkeling gear, waterproof pouch, etc.)
Extras to Pack for the Dominican Republic
If you have space in your bag, here are a few extras that you should consider bringing along:
Wide-brimmed hats to protect your face from the sun and keep you dry on rainy days
Rain jacket, poncho, or travel-sized umbrella (especially if visiting during rainy/hurricane season)
Travel journal and pen
Money belt or small travel wallet
Filtering water bottle
Fitness trackers/chargers
Tortuga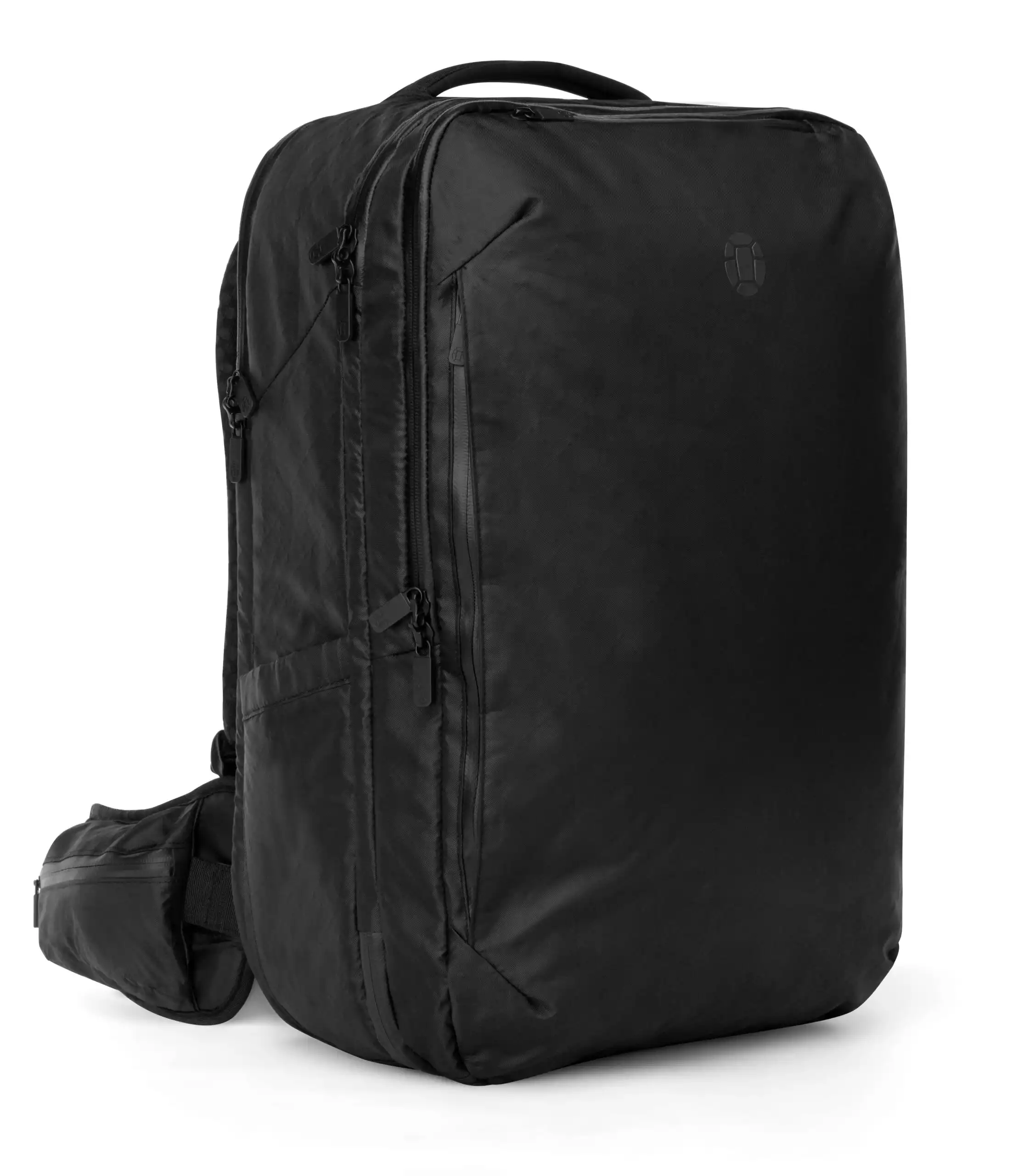 Travel Health Kit for the Dominican Republic
We should aim to remain healthy on the road, even during a beach vacation. Do your best to maintain your wellness regimen through your travels.
Stay hydrated (that means bottled water in the D.R.), get your share of vitamin D (but don't forget to reapply sunscreen often), and be sure to give your body the rest it needs. Bring prescription medication and a basic first aid kit so that you'll be prepared for minor emergencies.
Prescription medications (and copies of the prescriptions)
EpiPen if necessary
Basic travel medication:: Imodium, ibuprofen, Tums/antacid tablets, Benadryl
Allergy medication or inhalers
Hand sanitizer (wipes or lotion)
Electrolyte tablets or oral rehydration sachets
Aloe vera
Anti-itch cream for bug bites
Band-Aids
Travel Tech for the Dominican Republic
Whether you're traveling for business or pleasure, you're likely to be traveling with some of your devices. But do you really need your laptop for a beach vacation? Do your best to disconnect, travel lighter, and leave the big stuff at home.
E-reader
Smartphone, headphones, chargers
Camera, memory cards, cables, chargers
Portable charger
If necessary: laptop computer or tablet and chargers
Portable flash drive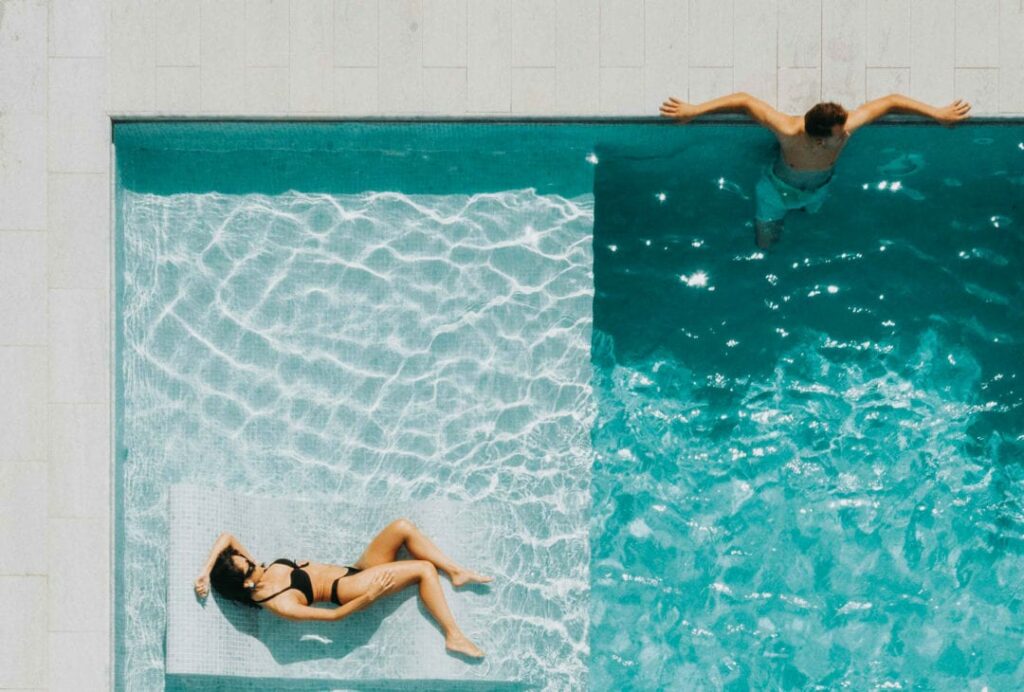 Packing and Travel Tips for the Dominican Republic
You can cave, hike, surf, or shop in the Dominican Republic. If rest and relaxation are the key to your happiness, you'll find that too. Here are some general tips to pack more efficiently and maximize your fun in the D.R.
Pack all of your chargers and cables in a separate small bag for easy access and limited tangles
Use travel-sized containers for jewelry, toiletries, and personal items
Dryer sheets packed in your bag keep clothes smelling fresh
Roll your clothes and use packing cubes
Use every bit of accessible space (socks in sneakers, hair ties in makeup bag, moisturizer in contact lens cases)
Check with the CDC guidelines, consider a filtering water bottle as well as diarrhea medication
Pack bug spray
When to Visit the Dominican Republic
Timing your trip to the Dominican Republic is a delicate balance. Costs might drop more during the summer season, but the risk of hurricanes increases. Although there may be less rain during the winter peak season, that time of year can hike up your ticket prices.
Consider the shoulder seasons in late spring and early fall if you're looking for the sweet spot of affordable prices and good weather. The rain is infrequent while the sun isn't overwhelming, and the cost will be somewhat lower than during high season.
Dry Season
Spanning mid-December through mid-April, this is when you'll enjoy the best weather. Be warned, however, that crowds and costs tend to be higher, especially during the peak months of December through February.
Rainy Season
Running June through November with October often being the rainiest month, be sure to pack your rain gear if you take advantage of this less expensive period. But keep in mind that while the costs and crowds tend to be lower, June is peak hurricane season, so always book travel insurance if you'll be booking anytime during these months.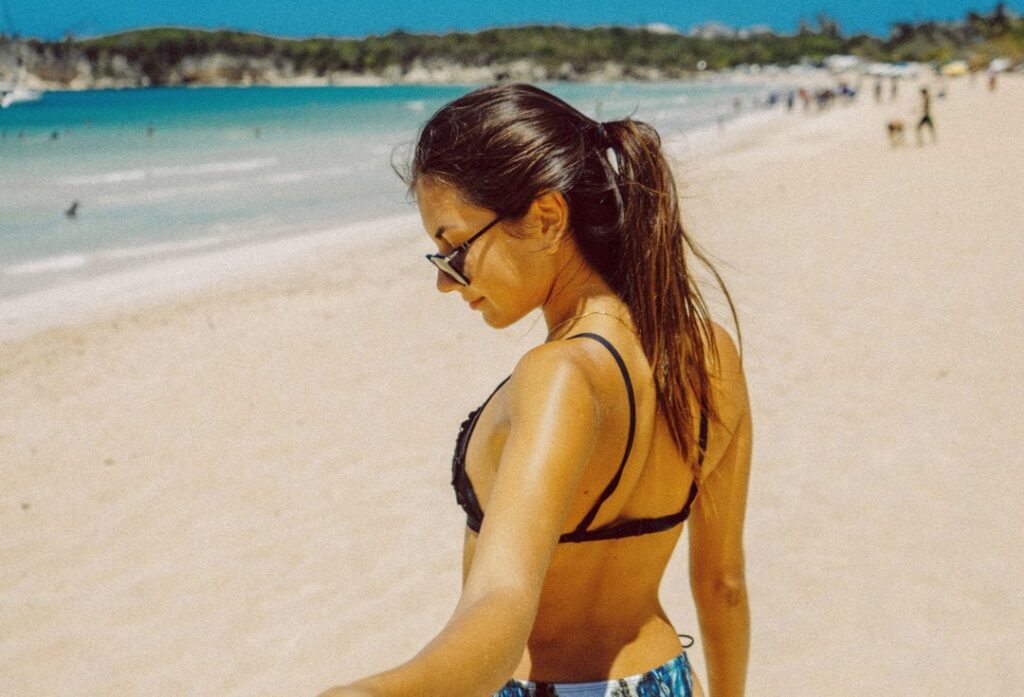 Dominican Republic: Places to Visit and Explore
Since the Dominican Republic is an island, much of the excitement revolves around the water. But you can find natural adventures and cultural experiences beyond the beach. Split your itinerary between the beach and cities to find heritage sites galore and get your fix of Caribbean culture.
Here are some of our favorite places to explore:
Foods to Eat in the Dominican Republic
Delicious foods abound in the DR, but here are a few traditional dishes you must try:
Pasteles en hoja (Dominican tamales)
Mofongo (a deep-fried plantain dish with other ingredients added)
Mangu (Dominican breakfast dish)
Asopao (strong rice soup)
Conclusion
In the end, a successful visit to the Dominican Republic is all about being prepared. Be prepared for the weather whether you're visiting during the rainy season or dry season, but particularly if you're braving the hurricane season. Pack your backpack for the sun and beach, but also be ready to enjoy dinners in upscale restaurants. And whatever you do, don't forget your sunscreen.