How to Pack a "Go Bag" for an Unplanned Trip
Don't worry about anything else, just GO. You need to stay laser focused to accomplish the essentials and get where you need to be ASAP. Here's how to pack an emergency "go bag" for an unplanned trip—plus mini emergency packing list—to help ease the stress of this unfortunate situation.
Here is everything you need to remember to do, and pack, when traveling in an emergency, laid out step by step.
If someone dies, or you get hurt, or you have to get some place fast, how do you do that?
Normally, you might be a pro at optimizing your arrival time at the airport, packing just right amount of clothing for the climate, or asking for help when planning most of your trips. But what about when you have to go through your travel preparation steps in an emergency—when you're frazzled, confused, hurt, scared, and incredibly stressed?
Here is everything you need to remember to do, and pack, when traveling in an emergency, laid out step by step.
Packing a Go-Bag for an Emergency Trip
What do you throw into a bag if your mom just had a heart attack? When disaster strikes and you need to hit the road—FAST—here's how to pack an emergency "go-bag" for your unplanned trip.
Print or screenshot the mini emergency carry on packing list below. It will make the next several steps a jiffy.
Grab the Right Sized Bag
No packing quest starts without the right container, so make sure you start with a travel backpack that fits your circumstance. TL;DR: You want to travel carry-on only—because you want to be able to move. Quickly. And you don't have time for lost baggage.
The Outbreaker Daypack is the perfect go bag because it will always fit under the seat in front of you and it's just the right size to carry your essentials. Because it's made of waterproof sailcloth, it will handle whatever this emergency trip throws at you without adding worry about a little rain shower.
Pack the Essentials
Medications, travel documents (like passport and/or driver license), and money (cash, credit cards, debit cards) are non-negotiables. Add these first.
Pack the Electronics
Lines of communication need to remain open. Pack your phone and cords at the very least—you can likely skip your laptop and tablet, they're non-essentials. Definitely pack a battery pack so that you never run out of power.
Pack Basic Clothing
Throw these into a packing cube in your bag:
Plan to do laundry on the go, or pick up additional items when time allows, less is more right now.
Pack Minimal Toiletries
This is not the time to carefully pack your skincare regimen or transfer shampoo from your big bottle to your travel-sized bottle. Toothbrush. Toothpaste. Contacts. Let's go.
Squeeze in Other Potentially Useful Items
If you have the headspace and the time, you can fill your remaining space with items like soap, a reusable water bottle, additional electronics, your headphones, hand sanitizer, sunscreen.
Grab your keys, lock up, and go. We hope you make it safely.
Emergency Trip Mini Carry On Packing List
Identification documents, including passport or driver license
Medications
Money—credit cards, cash, debit cards
Electronics plus chargers
Shoes
3 pair of socks
5 pair of underwear
Bra
Pajamas
Two pair of pants
2 tops
Sweater or jacket
Toothbrush and toothpaste
Contacts + solution + glasses
Other items, like a water bottle, soap, more electronics, your headphones
Tips for Booking an Emergency Trip
Finding Last Minute Airfare
Once a tried and true strategy, we don't recommend just showing up at the airport anymore—most flights are fully booked, flying standby gives no guarantees, and even knowing someone who works for a particular airline doesn't secure special treatment or access to departures.
Even the internet may not serve you well in your last-minute flight booking, especially if you need to fly the same day. Your go-to discount flight booking websites, such Skyscanner, Airfarewatchdog, or Hotwire, might still be selling last-minute flights, but at astronomical prices.
Your best bet is to call a customer service representative or booking agent from your preferred airline. Let them know that you're trying to get home for an unplanned emergency. They're more likely to understand what options are available to you on short notice and help you book the cheapest fares possible. Leverage your bank of frequent flier miles if possible.
Don't rule out low-cost carriers, either. Now's not the time to be particularly picky about legroom or boarding line perks. Check out the websites of low-cost carriers, like:
Note: At the end of the day, you need to weigh the pros and cons of expensive last-minute flights. If you *need* to be there ASAP, throw the expense on a credit card and stomach the cost (it will feel worth it in the long run and hopefully won't put too big a dent in your pension). If you can wait a day or two and the savings are significant, you might delay your departure to accommodate your price preference.
International Flight Considerations
Before you attempt to book an international flight at the last minute, make sure you'll be allowed entry upon arrival first. Visas aren't always automatically given to visitors, so you'll need to double check arrival permissions and follow last-minute visa application steps in advance of booking a flight.
Bereavement Flight Options
If it's death or imminent death, you might qualify for a reduced flight for bereavement. Some airlines offer medical emergency flight options for passengers. Read their specific policies and allowances below:
Other popular carriers, like United, Southwest, and American Airlines, no longer offer bereavement flights.
Travel Medical Insurance Might Cover the Flight
Most travel insurance companies have a provision to let you fly to someone. Many travel medical insurance plans include some coverage for trip interruption, so the cost of unexpected airfare to can be reimbursed if you have to travel last-minute for a covered reason.
Remember that travel insurance plans only cover you for the risks that are listed in the description of coverage. Do not assume your policy underwriter will cover these costs. A good rule of thumb: If it's not specifically listed in your policy, then it's not covered.
Requirements for coordinating reimbursement will vary from policy to policy, just know that this could be a possibility worth looking into in case of emergency.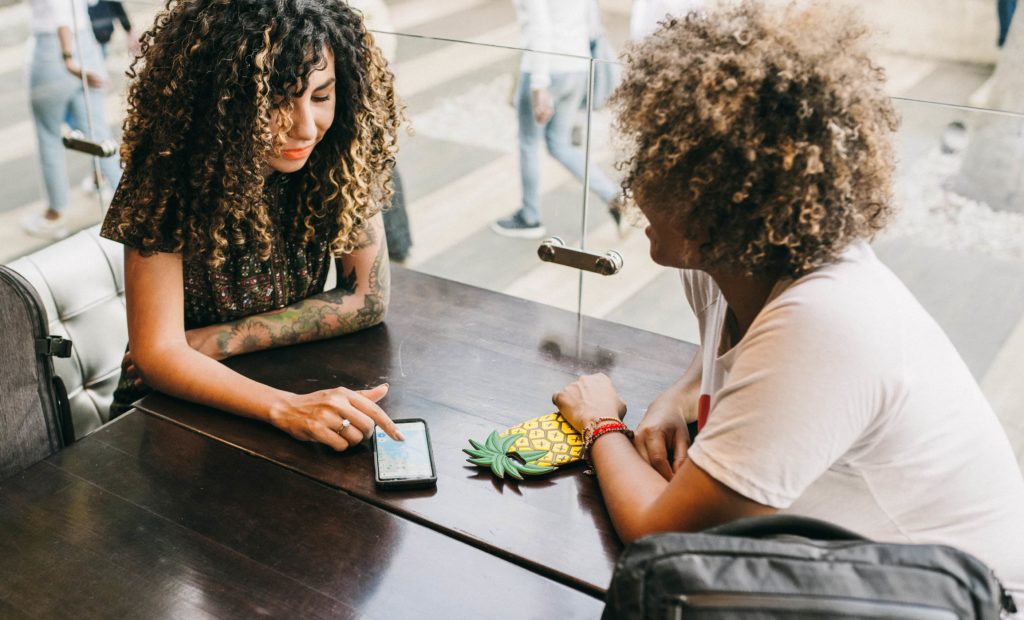 Other Things to Quickly Coordinate for an Emergency Trip
Reschedule Commitments
You likely have things on the calendar in the next 24, 48, 72 hours. Try to touch base with necessary individuals to let them know you'll be unable to follow-thru and/or to reschedule.
If you don't have the capacity to manage all of these interruptions, share your calendar and contact details with a trusted friend or colleague and have them do the heavy-lifting for you.
Ask for Help
If there are non-negotiable commitments on your immediate calendar, you might turn to another friend or individual to take your place. Don't be afraid to ask for help in these times of need; you should focus your energy on the emergency at hand, not on supplying brownies to the neighborhood bake sale, submitting that expense report, or refereeing your community soccer match.
Logistics Upon Arrival
Do you need to book accommodations or bus tickets for when you land? If you're comfortable coordinating these travel logistics and feel like you have the capacity to do so, this can be a productive use of your time while waiting to board your flight out.
Overwhelmed? ? Totally understandable. Have another trusted friend do this on your behalf, or figure it out on-the-go once you arrive.