Grab & Go: Travel Tips from a New York Local
The Tortuga Promise
At Tortuga, our mission is to make travel easier. Our advice and recommendations are based on years of travel experience. We only recommend products that we use on our own travels.
I love living in New York City—especially Brooklyn—because you have to be prepared for anything but you'll never be ready for everything. That surprise is why I travel, and it's why I love living here. You should visit. Bring a daypack and hit the streets.
As a professional traveler—or at least a travel super fan—it's easy to keep my eyes forever fixated on the next big trip.
Planning a trip is the best part of traveling. The excitement and anticipation of leaving behind your everyday life for exotic locales is exhilarating, even addictive. Heck, I even really like packing. But like any drug, the high isn't sustainable. Eventually you have to come back home.
And, that's awesome.
Because I'm here to remind you that your next killer trip isn't 10,000 miles away; it's right outside your front door. All you need is the right attitude. So I'm packing my daypack and heading to a place I've been meaning to visit for a long time… my hometown: New York City.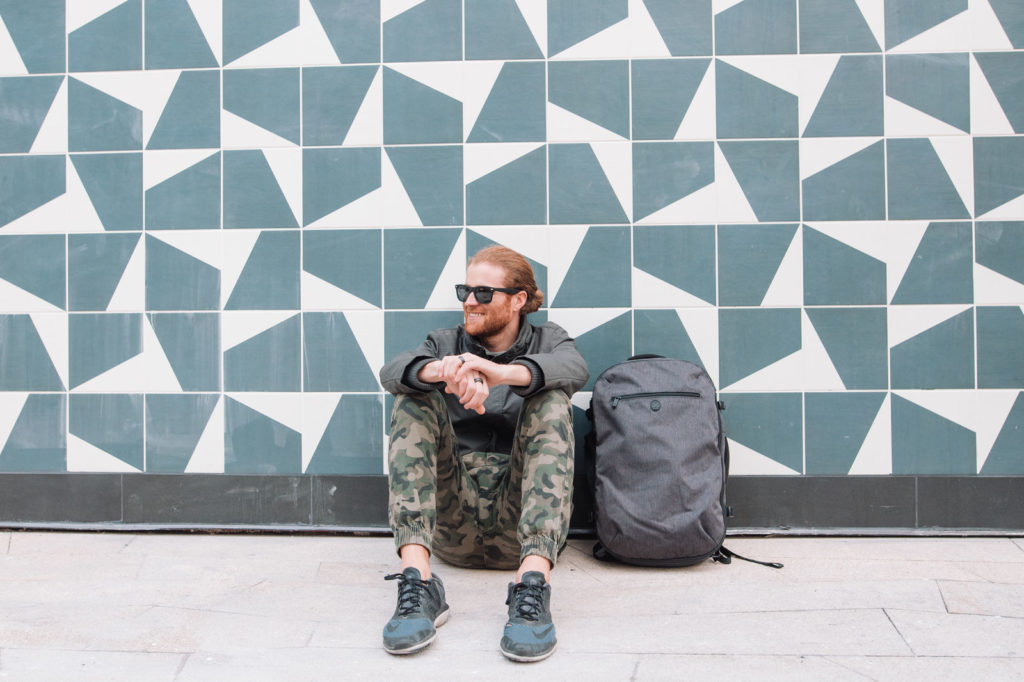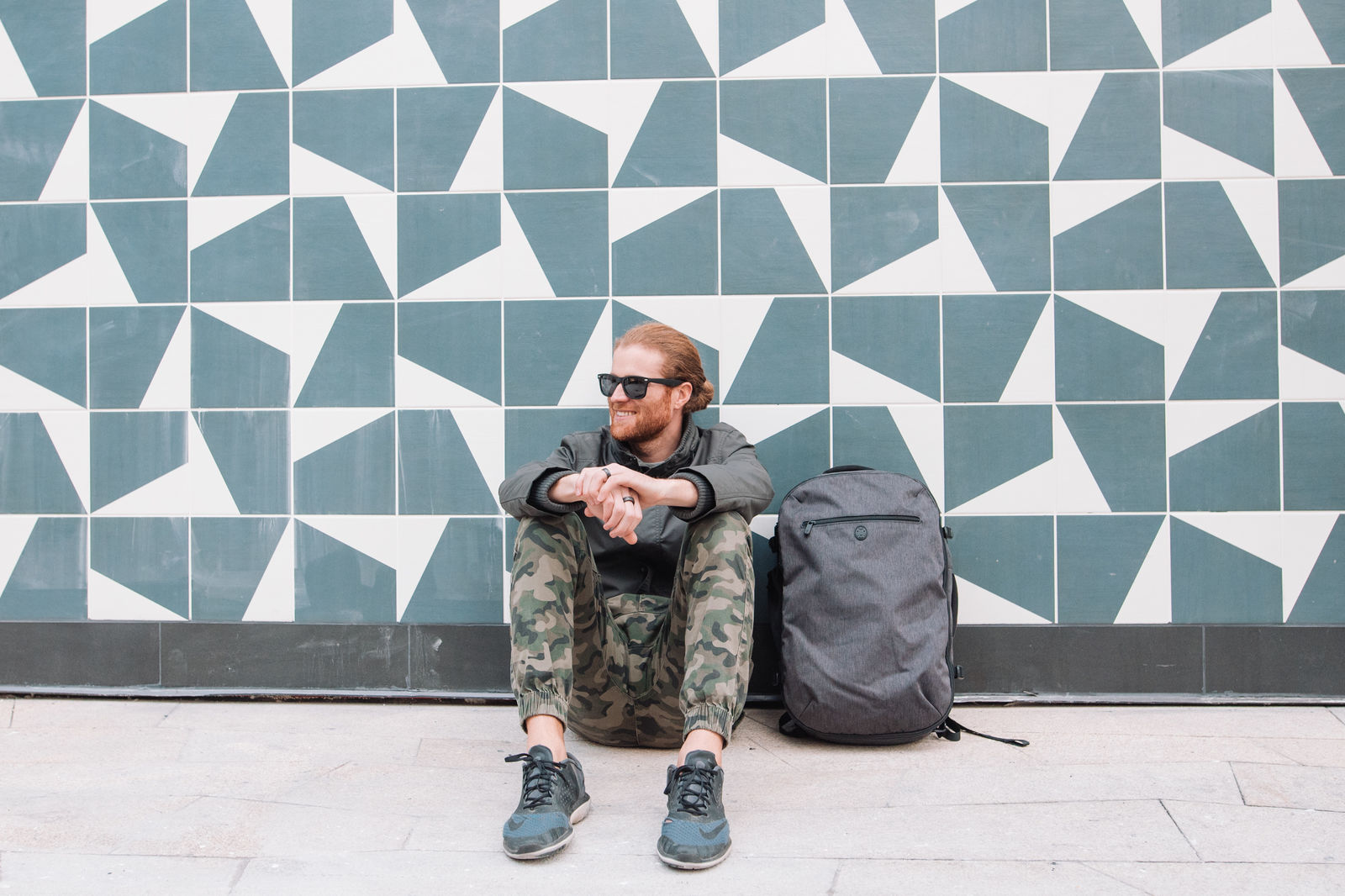 What You Need for a Day Out in NYC
The streets of New York City are packed with spontaneous adventure. You can literally become a ninja, play with lasers, or enjoy a very moderately priced brunch. I know. But you gotta stay nimble or the pace, and the people, will eat you alive. New Yorkers are some of the friendliest, most polite people on the planet; but not if you're willfully ignorant of how things work here. This is how I prepare for a day of adventure in NYC:
Clothes & What's in my Pockets
iphone 5 (front left pocket)
Headphones (ears/back pocket)
Carabiner w/ keys (belt loop)
J Crew Tank Top (bottom layer)
V-Neck T-shirt (shows off my sexy chest hair)
Button-up Short-sleeve Collared Shirt (always look a little nice, just in case the evening gets fancy)
Uniqlo jeggings (khaki for extra fancy, denim for running, biking, climbing, jumping)
Uniqlo Stretchy Belt (transforms into a makeshift day bag)
Wool Cap (for windy days)
That outfit is perfect for almost any weather and nearly every occasion. Seriously. I look like that practically every single day.
I've never been turned away because of a dress code, never felt out of place in a dive bar, and the layers make it great for winter, and adaptable for summer. If I take a shirt off, I simply loop it behind my waist in the stretchy belt and I'm still footloose and hands free.
Daypack Options for NYC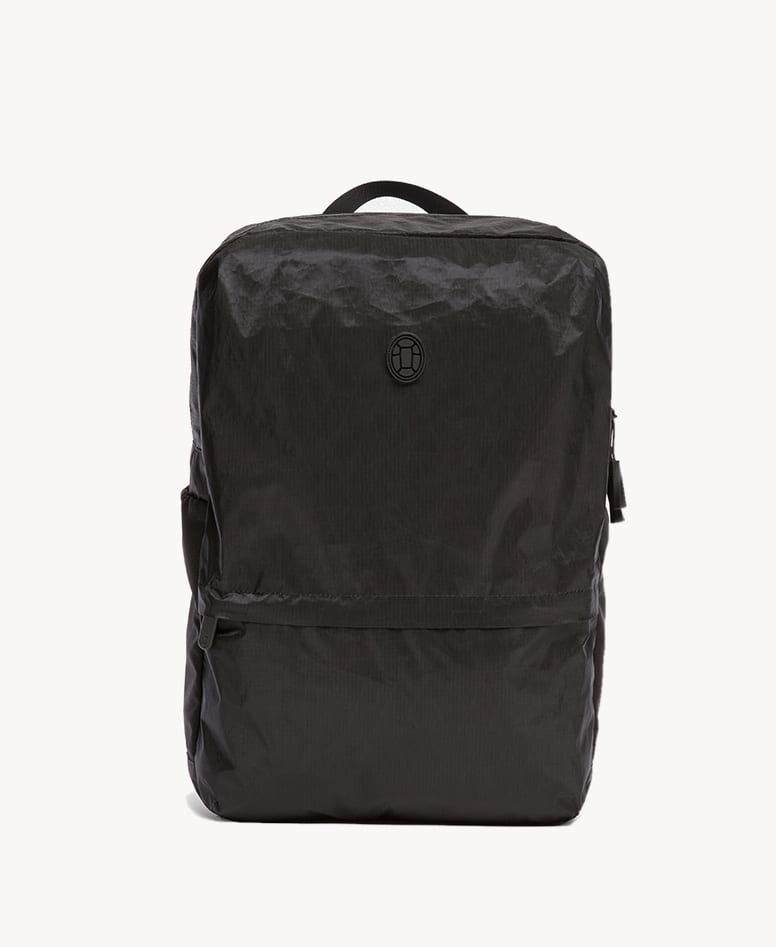 Outbreaker Daypack
The Outbreaker Daypack was designed to be light and simple. That makes it perfect for NYC. At just over 1 pound, the daypack will never weigh you down. The laptop sleeve and front, quick-access pocket are all you need to stay organized.
You'll never have to worry about the weather. The waterproof sailcloth and water-resistant zippers will protect your computer even in the rain. No matter what NYC streets throw at you, this daypack will handle it.
What to Pack in Your Daypack for NYC
If I do have a daypack with me, it's likely because I'm exploring, or on a shoot with my fancy camera and microphone. When I do take a backpack out, I keep it as small as possible.
I bike everywhere, so light makes right, but even on the subway and in the crowded streets of Manhattan, it pays to have a slim profile. Also, most bars, restaurants, and shops are tiny, so unless you want to buy six jars of olives at the bodega every time you turn around, keep it small.
Getting Around NYC
Despite what you think, New York City is a biker's paradise. I routinely beat my friends to places on my bike, even if they take a cab. It's cheap, fast, fun, and a great way to see the city. Riding a bike through the streets of Brooklyn connects me to the place that I call home in a way that I miss when I'm traveling without my bike. Man, I love my bike.
The subway is cool too though. And cheap.
Places to Go in NYC
Here are a few awesome places (*cough* bars) that you're likely to find me at any day of the week. If you do see me there, come over and say hi. If you compliment my boat shoes, I'll buy you a beer.
Brooklyn Dive Bars
"Nice" Bars (?)
Maison Premiere – James Beard award-winning New Orleans themed absinthe bar. Yes, the bartenders wear suspenders. Yes, the drinks are good. Yes, I used to work here.
Little Branch (Manhattan) – What a speakeasy should be. Go there if you can find it.
Radegast Bier Hall – Great beer selection. Nuff said. I also used to work here.
Overrated Bars
Brooklyn Bowl – Do you like lines? Do you like $15 drinks? This place is perfect for you.
Wythe Hotel – Yes, the view is very pretty, but the people…might be the worst in the whole world. Just meet someone with a rooftop.
The Standard Hotel – I went there once.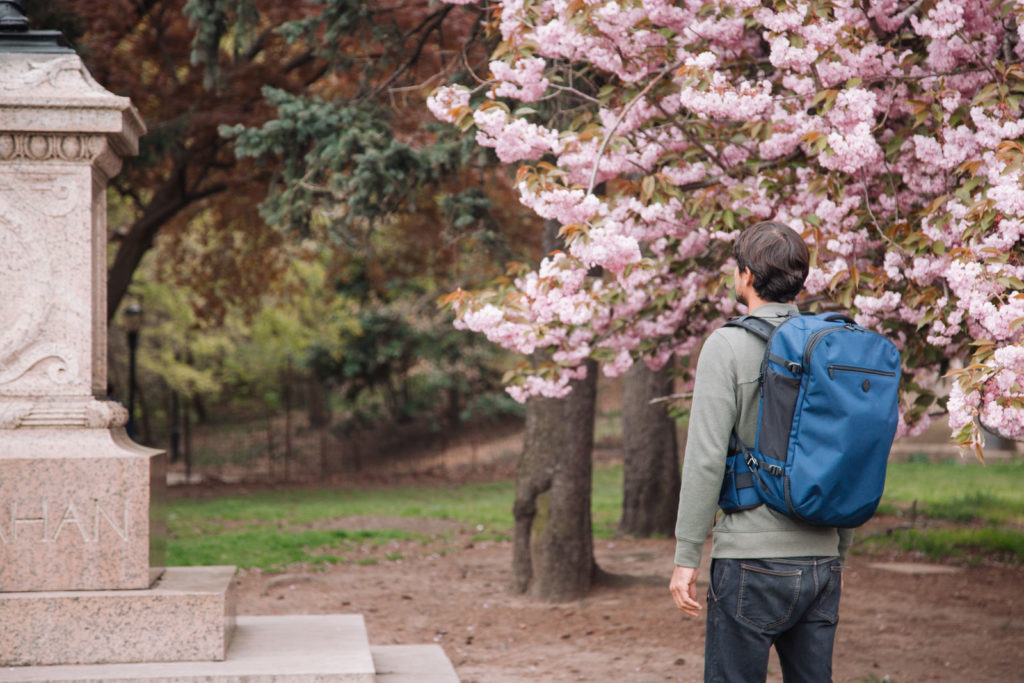 NYC & The Great Outdoors
Everyone always asks if I get tired living cooped up in a big city. They've obviously never been to New York. There's plenty of outdoor stuff to do:
Interesting as Heck in NYC
Sleep No More – Forget Wicked, the only show you need to see is this gritty re-imagining of Macbeth. It gets weird, but you get to keep the mask. So that's cool.
Swing Dance 'til You Drop – Every Thursday night a little room on the top floor at 31st and 8th Ave turns into the sweatiest, "funnest" social dancing in NYC. It's called the Frim Fram Jam, and if you know how to Lindy, Charleston, or Swing, put on your dancing shoes and swing out ($8 cover 9pm – 1am/Thursdays).
Trapeze Class – The Trapeze School will show you how to fling yourself around the skyscrapers of NYC like Spiderman. It's pretty awesome.