The Tortuga Promise
At Tortuga, our mission is to make travel easier. Our advice and recommendations are based on years of travel experience. We only recommend products that we use on our own travels.
Are you an adventurous traveler looking to cut down your airfare costs and possibly score an unexpected upgrade?
Flying standby could be the perfect solution.
In this blog post, we delve into what flying standby means, the advantages and disadvantages of this approach, and some expert tips on maximizing your chances of getting on a standby flight.
What It Means to Fly Standby
Flying standby, also referred to as "same day flight changes," refers to when you don't have a confirmed seat on a flight and are willing to wait for the first seat that may become available.
Flying standby is popular with travelers who:
Are looking to shift their flight schedule at the last minute
Want to save money on airfare
Are frequent flyers with elite status
Keep in mind that standby passengers are not guaranteed a seat. So, be warned, you might go to the airport but never get onto a plane if you try to fly standby. Some airlines also have specific guidelines and fees for flying standby, so it's best to check with the airline you're flying with in advance.
Tortuga
Benefits of Flying Standby
Now that we know what flying standby means, let's take a closer look at the benefits that come with this unconventional approach to air travel.
Cheaper Fares
Airlines often provide discounted standby fares to fill empty flight seats. These fares can be significantly lower than regular tickets and are an excellent option for budget-conscious travelers.
However, note that standby travel is not guaranteed.
Standby travel tickets are priced lower because it's common for airlines to sell out their remaining seats at the regular fare before you even get to book standby.
Flexibility and Options
If you're adventurous at heart and a spontaneous person, standby travel grants you the chance to take advantage of last-minute air travel opportunities.
Depending on the available seats, you can fly to a different destination on a different date or at another time.
This kind of spontaneity paves the way for thrill-seeking travelers with open-ended itineraries to have a more flexible travel experience.
Pro tip: Make sure you come prepared by packing the best clothes for any occasion.
Upgrade Potential
Airlines often prioritize standby passengers based on their loyalty status.
If you're a frequent flier or have elite status with an airline, not only does your status increase your chances of getting on your desired flight, but you can also play your luck at business or first-class upgrades.
Potential Overbooked Compensation
Overbooking is when airlines sell more tickets than there are seats on the flight. It's a common practice among airlines to protect against the risk of passengers not showing up for the flight.
In the rare scenario where you have a standby ticket, and the original owner of the seat does show up, you might be bumped off the flight (which isn't a pleasant experience).
The good news is, if this happens, airlines are required to compensate such passengers. They might offer flight vouchers, hotel stays, or cash compensation, depending on the airline's policy.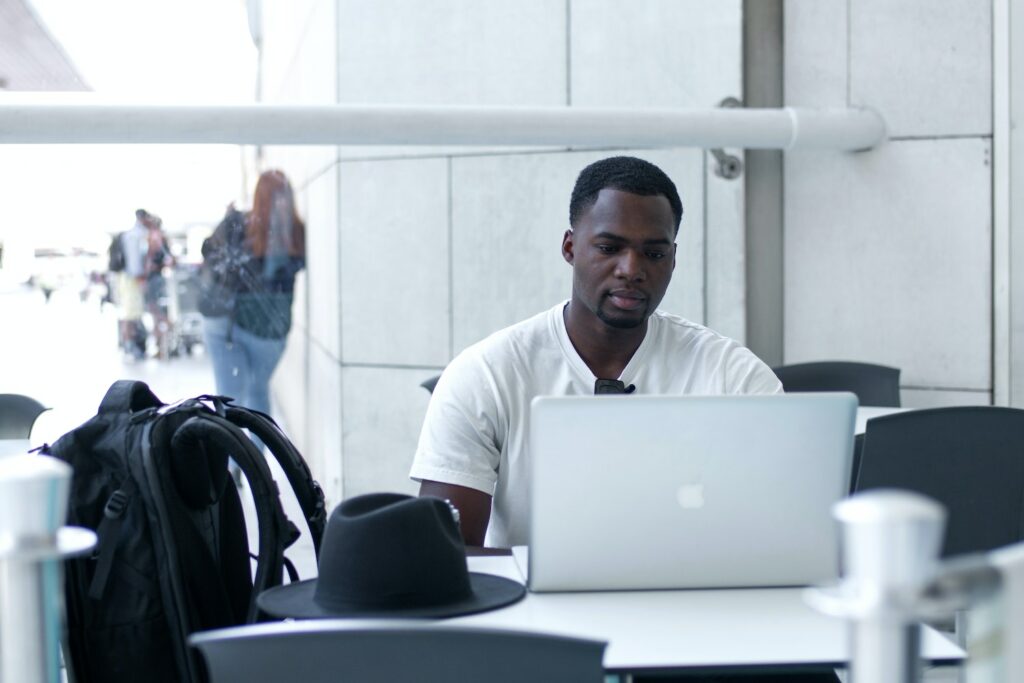 Problems of Flying Standby
While flying standby can offer some great benefits, there are also some potential downsides.
Let's look at some of the problems you may encounter when flying on same-day standby.
Uncertain Flight Times
One of the biggest challenges of flying standby is the uncertainty of your flight time.
Depending on seat availability, you may have to wait several hours or even a whole day to get on a standby flight.
This uncertainty can make planning connecting flights, accommodations, and other travel arrangements challenging.
Pro tip: Just in case you face increased waiting time, make sure you don't check your bag have all your necessary travel gear in carry ons.
Difficult to Check-in Luggage
When you fly standby, it's essential to travel light and avoid check-in luggage if possible.
If you must check in your luggage, you may have to wait until there is space on a flight to accommodate your bags. This can be a hassle and require repacking your belongings to meet size and weight restrictions.
Alternatively, a carry on travel backpack is a standby traveler's best friend as it avoids all these drawbacks, saving you time and money.
If you need help finding the right travel bag, take our bag finder quiz to find the best bag for your needs.
Difficulty in Booking Accommodations Ahead of Time
Because you may not know precisely when you will be flying, it can be challenging to book accommodations ahead of time.
You may need to make last-minute reservations or wait in an airport lounge.
You also risk higher hotel fares due to booking rooms on the spot without any reservation.
No Guaranteed Seating
As already mentioned, even if you have been waiting for hours and have a high priority on the standby list, you run the risk of not getting a seat on the flight.
This uncertainty can be stressful and may require you to make backup plans if you miss the flight.
Standby Fee
Another issue with flying on demand is that airlines often have standby policies that charge a fee for the same-day flight service.
The price may change depending on the airline and the kind of ticket you have.
Some examples are:
How to Increase Your Chances of Flying Standby
Are you ready to start flying standby?
Here are some strategies to increase your chances of getting on a flight.
Use Travel Backpacks (Don't Check Luggage)
When flying on standby, it helps to be as flexible as possible. This includes factoring in your luggage.
Checking in luggage can slow you down and reduce your chances of getting a standby seat.
Instead, pack all your essentials in a travel backpack that can be quickly taken on board as a carry on.
Don't forget that a backpack with 40L capacity is the maximum you can take as an international carry on. 30L backpacks are better for shorter trips.
Traveling with carry-on-only gear will save you time and hassle at the airport and increase your chances of getting on the standby list.
Tortuga
Have Flexible Plans
You know that with same-day flights, you may not get the desired seat on the flight you want and might have your itinerary changed at the last moment. So what should you do about it?
The more flexible you make your itinerary, the better your chances of getting on a standby flight. This means being open to flying on different flights or dates or times than you originally planned.
It also means having a backup plan if your standby flight falls through.
Consider booking a refundable or flexible ticket as a backup or having alternative transportation options like Uber and Lyft or the local train.
Pro tip: Use Google Maps to check local guidelines, routes, and transportation suggestions for your destination city.
Travel By Yourself (Groups Are Harder)
Getting a seat on a standby flight is easier if you're traveling alone rather than with a group.
Group bookings can be more challenging to accommodate, especially if multiple standby passengers are in the group.
If you're traveling with others, consider splitting up into smaller groups or flying separately to increase your chances of getting a standby seat.
Alternatively, you could book separate standby tickets, which could be more complicated and require more planning.
Join Airline Award Programs to Help You Get Prioritized
Airline award programs like AAdvantage, SkyMiles, and MileagePlus give members priority access to available seats, which can come in handy when trying to pass on standby.
Some airlines even offer elite status to frequent flyers, giving you more perks such as priority boarding and free checked bags.
Research the awards programs of the airlines you frequently fly with and consider signing up with one of them.
Focus on Off-Peak Travel
If you're looking to fly standby, avoiding peak times such as holidays and weekends is a good idea.
These times are busier and more likely to be overbooked with paying customers making standby seats less available.
We recommend traveling standby during the off-peak times and seasons when flights are less crowded.
Arrive Early
Most airlines offer standby seats on a first-come-first-serve basis.
This means you should make arriving early and going to the gates first with your boarding pass and carry on bags a priority.
If your flight is delayed or canceled due to weather or mechanical problems, ask an airline representative if it will be possible for you to transfer to a new flight instead.
Talk to the Gate Agents and Be Nice to Them
If you're looking to land a standby seat on priority, it's a good idea to talk to the gate agents and let them know about your situation.
Gate agents have the authority to assign you a standby seat and are more flexible than the airline's automated systems.
Want to boost your chances to get on a plane? Make sure you're the best version of yourself when you speak to airline employees. Be polite, friendly, and respectful. Make sure to smile.
Even if the standby flight gets overbooked or canceled, exercise patience. Being angry or rude to them will not help your case.
Enjoy Flying Standby
While flying standby may not be for everyone, it offers significant benefits like cost savings and the possibility of unexpected upgrades.
If you're a flexible and adventurous traveler with a flexible itinerary, looking to save money and possibly score a better seat, consider giving a standby flight a try on your next trip.