This is Not Your Mother's Honeymoon Packing List
The Tortuga Promise
At Tortuga, our mission is to make travel easier. Our advice and recommendations are based on years of travel experience. We only recommend products that we use on our own travels.
Packing for your honeymoon should be less about sensible shoes for walking tours more about adding to the fun had on the days you stay in bed. Pack some fun things, some sexy things, and something special.
Ah, your honeymoon.
The trip embarked upon together which is a vacation from the stress of a wedding or partnering ceremony.
The trip can come with its own interesting packing list of goodies. Of course you'll pack the usual clothes for your destination, but this packing list is all about what goes underneath. But first, the basics:
Tortuga
Honeymoon Packing List
When packing for your honeymoon, consider your destination's weather to guide the warmth of the clothes you're bringing. Also consider your activity level. A classic beach hideaway honeymoon will require different clothes than an October outdoorsy retreat in Colorado.
Regardless of where you're headed, here's an essential honeymoon packing list:
4 pairs of normal and/or sexy underwear
Sex toys, if desired
2 pairs of shorts or jeans
3 shirts or tops
4 pairs of socks (do laundry if your honeymoon is longer!)
Light jacket depending on destination
1-2 dressy outfits for special evenings out
Pair of comfortable shoes
Smartphone & charging cable
Passport if traveling internationally
Honeymoon Essentials
Truth be told, I still have my Mr. and Mrs. coffee mugs from my wedding 10+ years ago. They're worn and chipped, but still make me smile.
Indulge in some silly personalized gifts that'll make your honeymoon more fun. You'll smile now… and on your anniversary for years to come. Yeah, they're kitschy, but they're also fun, and that's what a honeymoon is all about: having fun together.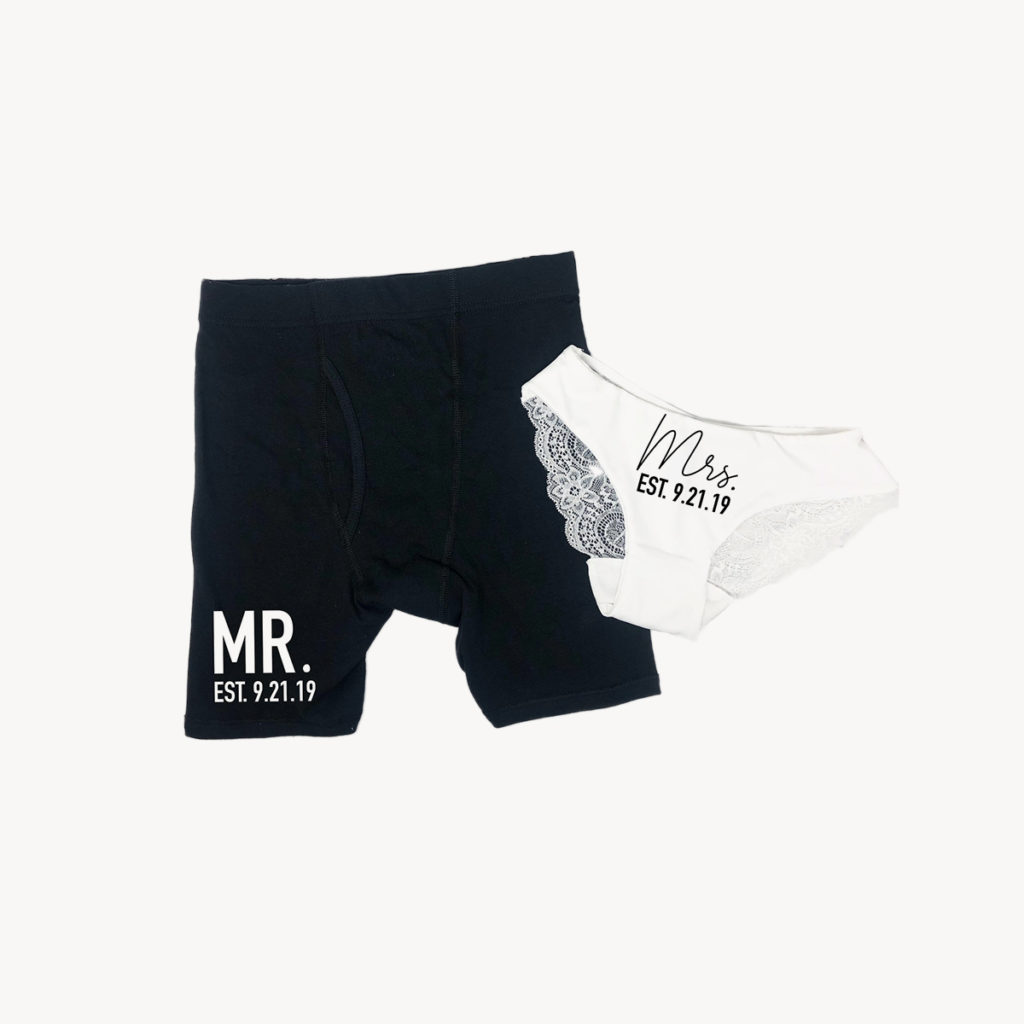 Get cheeky with this personalized Mr. and Mrs. underwear set. You can even put your wedding date on these babies. You know, just in case, you ever forget your anniversary, your undies will remind you.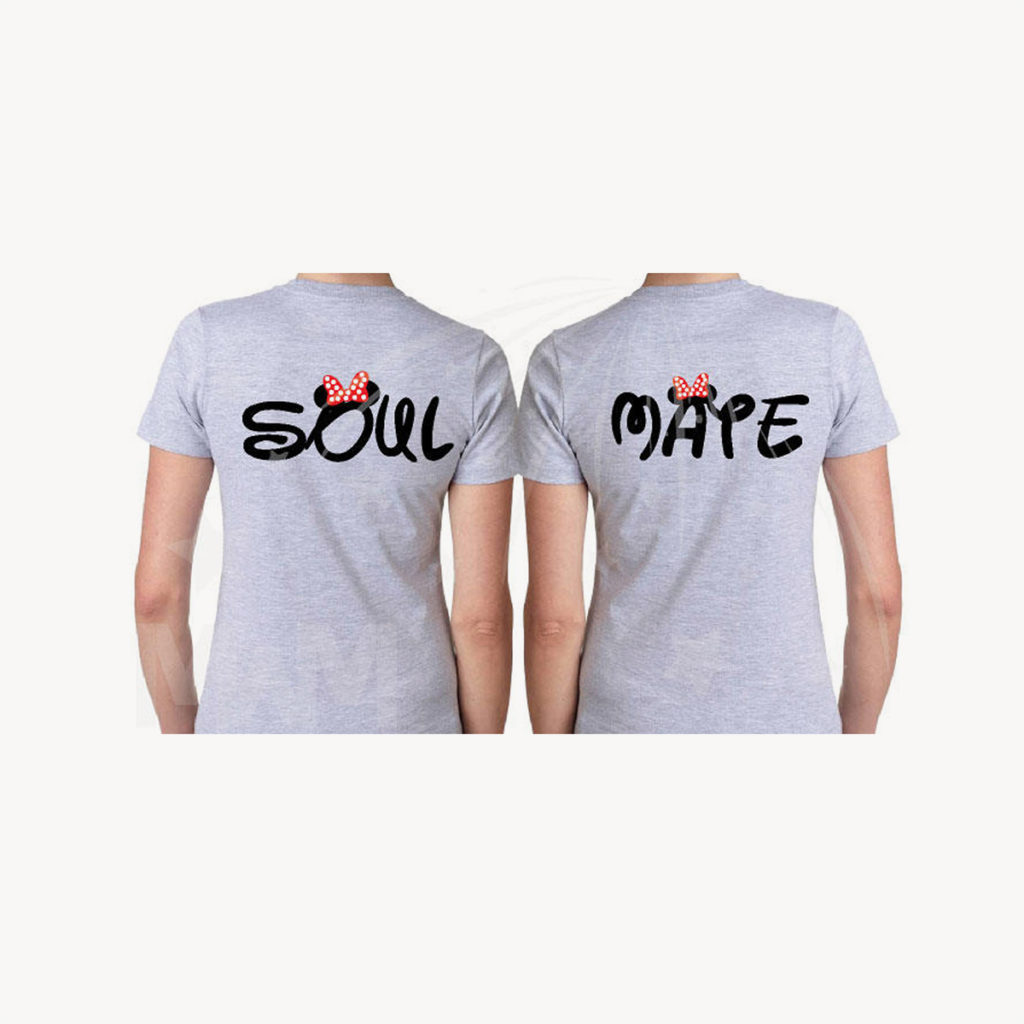 My college roommate's ideal honeymoon destination was Disney World. One of my childhood friends went to Disney World as her pre-honeymoon trip — she lived an hour outside of Orlando, so, of course, it makes sense. If you're like them — and your ideal honeymoon destination is Disney World or Disneyland — this shirt is perfect for you. Get a matching shirt set for your and your new partner in life for your Disney honeymoon, includes LGBT options.

Traveling internationally for your honeymoon?
These black and white Mr. and Mrs. leather passport covers travel in style. And keep your passport looking fresh and ready for future adventures together.
Suntanning on the beach on this cute personalized beach towel, you're remembering the details of your wedding, and thanking the wedding gods that you're now honeymooning, instead of still lost in wedding details and stress. Oh, thank goodness for warm sunshine on your skin and relaxing days ahead.

Sexier Travel Underwear
Okay, the best part of your honeymoon is the knowledge that you're revving your partner up with certain, ahem, anticipation-enhancing items. Like these. Enjoy.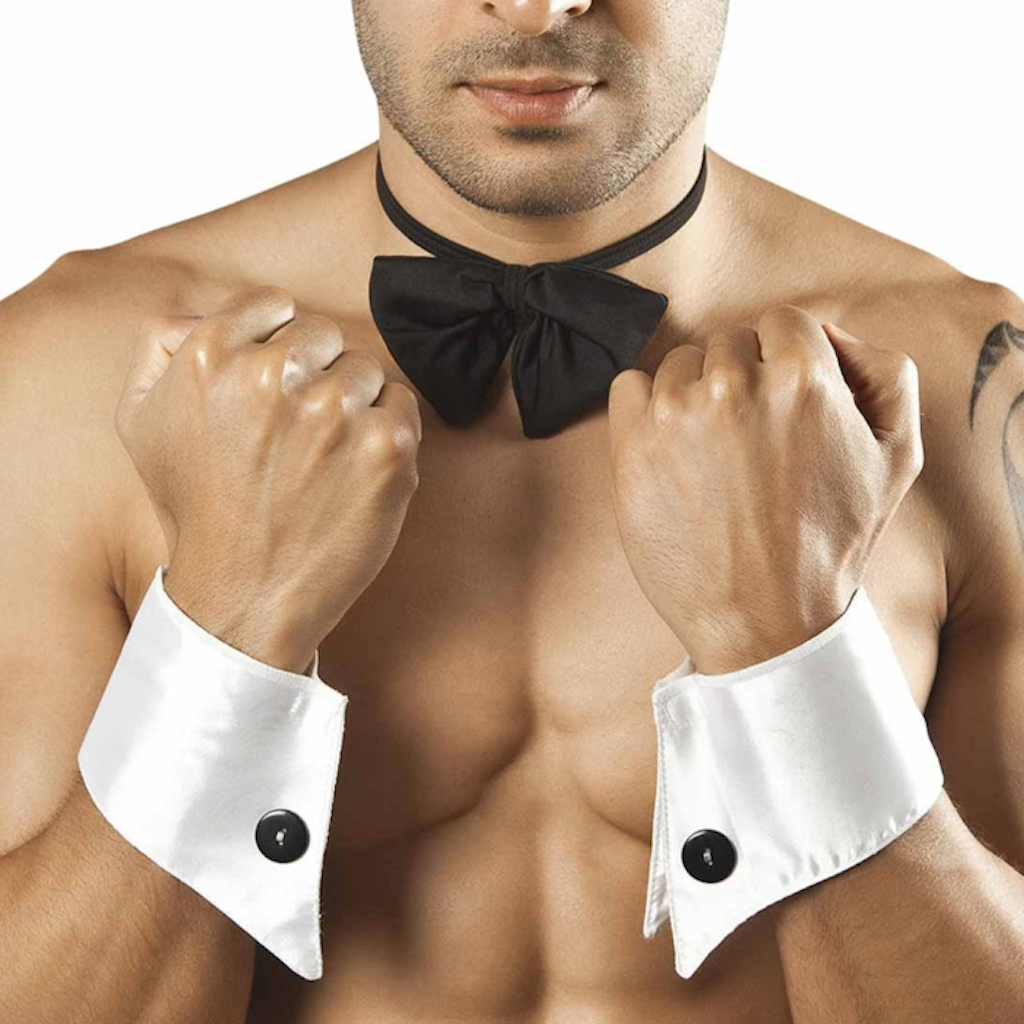 The Candy Man Bowtie and Cuffs set is the easiest way to turn your underwear into formal wear for the bedroom. The cuffs easily snap on and off and the bowtie sits comfortably around your neck for an effortlessly sexy look that is sure to turn heads. The Candy Man Bowtie and Cuffs set is class all the way.
A honeymoon isn't complete without a sexy lace teddy.
Thanks to sheer stretchy lace and a deep plunge front, well — no judgment here if you don't leave your hotel room. And only order room service. Sounds just about perfect.
If I were packing underwear that had to be quick-drying and sexy, these are the undies I'd pack.
Lighter than air, they lend a naughty air to your wardrobe thanks to their sheer mesh and lace trim. What's more, is they're comfortable. Yes, even as a thong.
If your guy isn't the all out sexy undies guy, these boxer briefs built to keep you dry, fresh, and comfortable. You down with all that? I thought so. These briefs have got you covered… except when you need to get down and dirty, in the best possible way. And they're still pretty cute.

With its understated sexiness, this bra pulls double-duty for you: a hint of sexiness and undeniable comfort. This is the bra made for a honeymoon crafted with adventure (and sneaking away for a hot quicky).
Sexy and comfy is usually a contradiction. And an elusive combo to find when you're traveling.
But not with these high-cut bikini undies. As one reviewer says, "This high leg bikini is so sexy and flattering. I love the material – so soft and comfortable to wear. The band is hugging but not digging in and so looking great."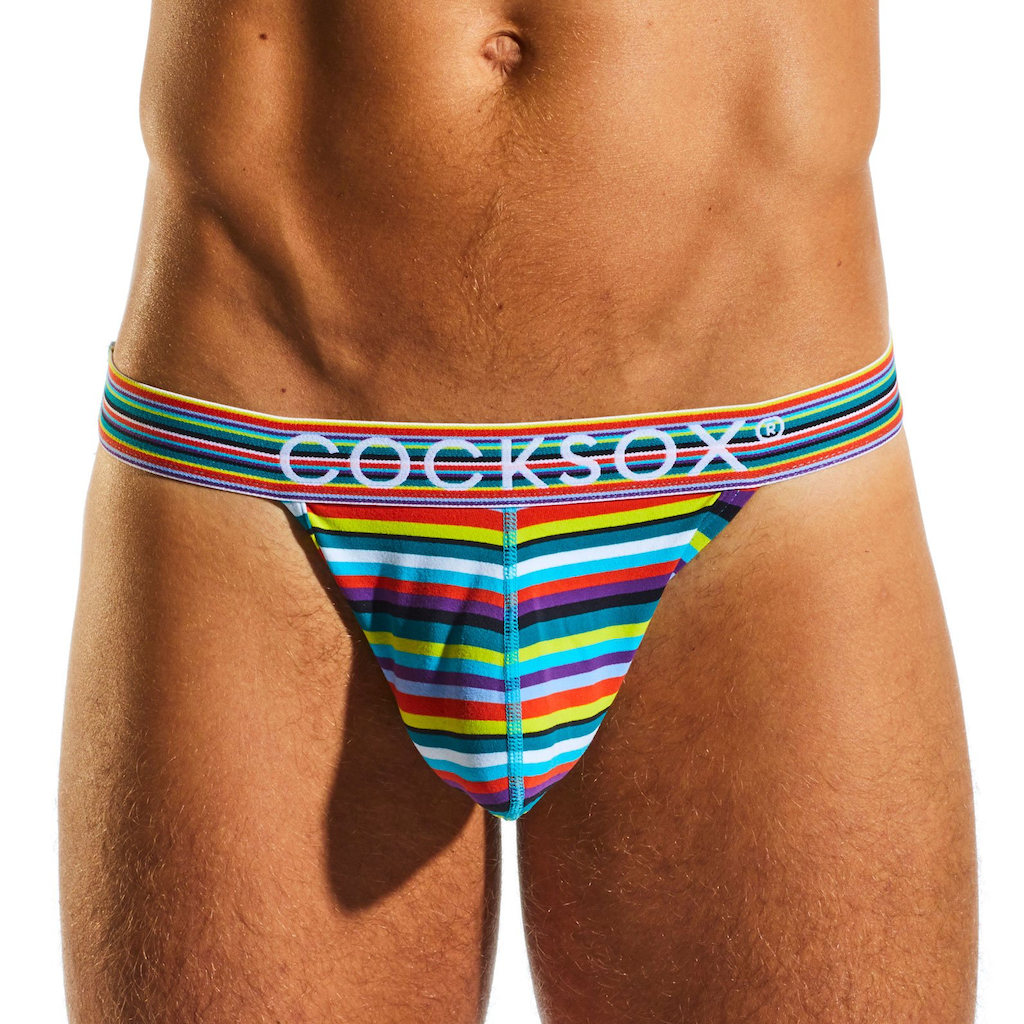 Who says sexy bikini briefs are for the ladies only? Cocksox has a whole range of racy men's wear to rev up your private time.
The basic bikini brief has the most enhancing and uplifting of the Cocksox pouch designs. "Choose the Original Pouch when your boys want a boost," they say. Like a push up bra, only…
Cotton is perfect against the skin. Especially when it comes as "the most comfortable thong I've ever worn," as one reviewer exclaims. Thanks to this thong's ultra-soft, stretchy fabric blend and smooth waistband, you'll be sitting pretty.
Oh my, this bra has sexy honeymoon printed all over it. Not literally, but this lace bra has lusty, hot nights in mind for you. Do I need to say more?
These breathable men's boxer briefs are a favorite at Tortuga. Which makes complete sense when you think how perfect they are for traveling and you want to stay dry, comfortable, and un-pinched. And they look great.
Lingerie Bag
So you're packing all these lacey, delicate underwear and bras, but they come with a specific problem:
How to pack them in so they arrive safely and in one piece? Enter a lingerie bag.
This lingerie bag is high class in all the right ways: a silk bow, a design reminiscent of Queen Elizabeth's coronation days, and two compartments to keep freshly-laundered and dirty lingerie separate.
Not to mention that opening the entire lingerie bag feels like unwrapping a present — one of the best feelings in the world.

Protect your lingerie in this silk lingerie bag. Available in contrasting colors, your lingerie will travel safe and protected, in high style.

Snag these two laundry bags — a small and large size — with their stretch and tear-resistant material to wash your delicates.
Unlike the cheap laundry bags that litter the market, these are durable, the zippers will stay in place and they won't fall apart in just a few uses.
Discreet Sex Toys
Bring along a friend on your honeymoon to make it a menage a trois. Nope, I'm not talking about an actual person; pack a sex toy. Better yet, one that doesn't look like your typical sex toy, so the TSA agent doesn't give you a sly wink as your bag gets scanned.
This elegant bullet-shaped necklace has a more 50 Shades of Grey intent: a strong, slim vibrator. That, yes, you can wear around your neck as a bold piece of jewelry. Talk about hiding the obvious in plain sight.
Reach a climax together with this vibrating couple's ring worn by men when making love. It's waterproof, rechargeable, and featured in Women's Health and GQ. (If that kind of coverage gets you going.)
As one reviewer says, "Mind-blowing… OMG! Every couple needs one of these! Where has it been all my life! He loves it! I love it! It's taken our experience to the next level!"

Want to see your partner jump with surprise… and joy? Surprise her with these remote-controlled panties that are a sex toy. Imagine the element of pleasure you could bring to a regular, *ahem* perhaps super-long plane flight with these undies. Not to mention, a charging cable is included, runs for 60 minutes when fully charged, and the bullet vibe is waterproof.
A cute butt plug? Apparently that's not an oxymoron as this octopus butt plug proves. Choose which of the two sizes is best for you.
And rest assured that, thanks to its innocuous shape, the TSA agent might never guess how you *truly* use this neon octopus.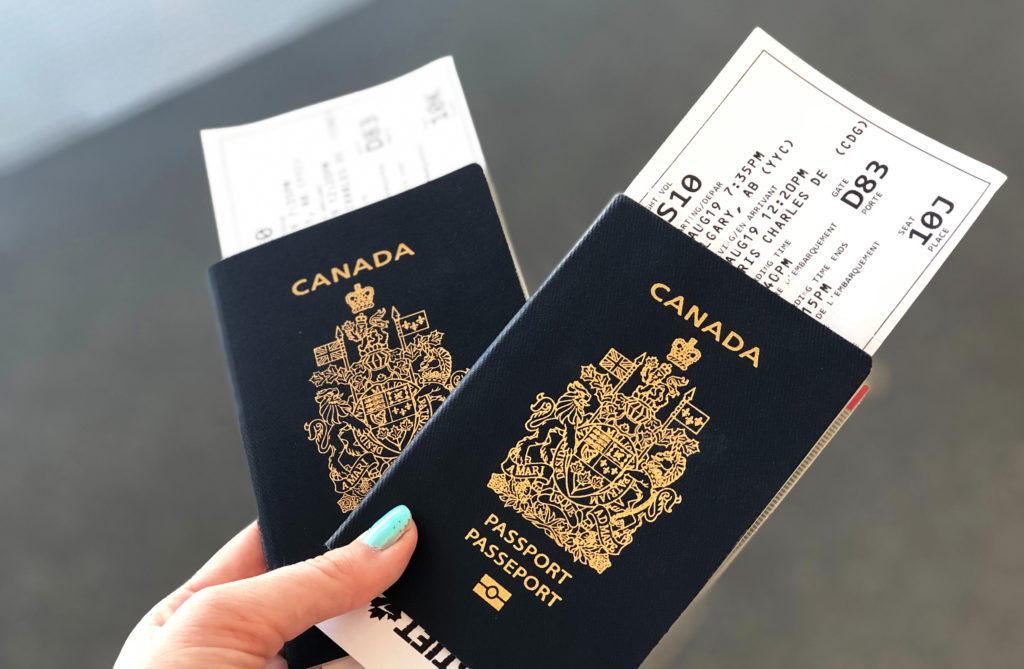 TSA and Sex Toys
Heard of the horror stories of vibrators getting turned on or taken out during a search while in carry-ons? Yeah, me too. Talk about embarrassing.
The good news is that sex toys are allowed through TSA. The smaller they are, the less likely they are to be found in a bag search or catch the eye of the TSA agent on the x-ray screen.
Best advice when traveling with a sex toy? Remove its batteries. Then it won't accidentally get turned on while traveling.
However, some countries do not allow sex toys, like:
Maldives
Saudi Arabia
The United Arab Emirates
Thailand
Vietnam
India
Malaysia
Officially, Indonesia isn't on that list. But if you're going to Bali on your honeymoon, be warned: traveling with sex toys there is risky. A Tortuganaut who shall not be named has a story about TSA and a sex toy in the Denpasar, Bali, airport. Just sayin'.