If you're reading this, you're already a smart, incredible, motivated, amazing person. I'm proud of you. Just googling "how to live in New Zealand" makes you an interesting person. But the best part about moving to New Zealand is that it's easier than you think. I should know, I lived in a van in New Zealand for a year.
Here are just a few reasons why you should live in New Zealand (especially if you're American):
If you're between 18-30 years old, you can get a working holiday visa
New Zealand is predominantly English speaking (and you're reading this, so you'll be fine)
Kiwis are friendly as hell (for the most part)
New Zealand is so pretty it was the setting for a mythical fantasy land of rolling green hills, crystal blue lakes, and ice-capped majestic mountain landscapes (LOTR 4 LIFE)
New Zealand wants you to move there (more on that later)
Seasonal work is easy to find (but tough to do!)
It's not creepy to live in a van down by the river (not really)
Moving to New Zealand: Visas & Paperwork
Ok, you're excited to move to New Zealand, and you don't need any more encouragement. Now it's time to get down to the red tape and paperwork for living in New Zealand, even short term. If you want to live in New Zealand you have to:
Sort out a working holiday visa
Find Accommodation
Buy transportation (optional, but recommended)
Get a job (again, optional, but highly recommended)
Register for a bank account, a tax ID number, and all that other boring stuff
Get comfortable saying stuff like "sort out"
New Zealand Work Visas
If you're a U.S. citizen (with a valid passport), and you plan to stay in New Zealand for less than 3 months, you don't need a visa. Congratulations!
If you plan to study in New Zealand, stay for longer than 3 months (up to a year), and/or find temporary work in New Zealand, you need a visa. Here are the four different types of New Zealand work visas Americans are eligible for:
The working holiday visa is the most common visa for American travelers who want to live and work in New Zealand for up to a year. I had one. This visa allows you to find temporary employment (not a long-term salaried position) and stay in New Zealand for up to 12 months. This visa also permits study or training in New Zealand for up to 6 months.
You can apply for a New Zealand Working Holiday Visa online, and you have to hit these 6 basic requirements to qualify:
You're between 18-30 years old
You have a US passport valid for at least 6 months after your scheduled departure date
You have at least $4,200 US to live on for your year in New Zealand
You have a ticket out of New Zealand, or evidence of "sufficient funds" to purchase one
You have medical insurance for the duration of your stay
You meet certain "character requirements"
New Zealand Working Holiday Visa Fee
The fees for the working holiday visa differ depending on which country you're from and where you're applying from, but if you're a U.S. citizen, applying online from the U.S., the fee for a New Zealand working holiday visa is $208 (NZ), or roughly $150 (US). Make sure you select the "Work: Working Holiday" option from the dropdown menu.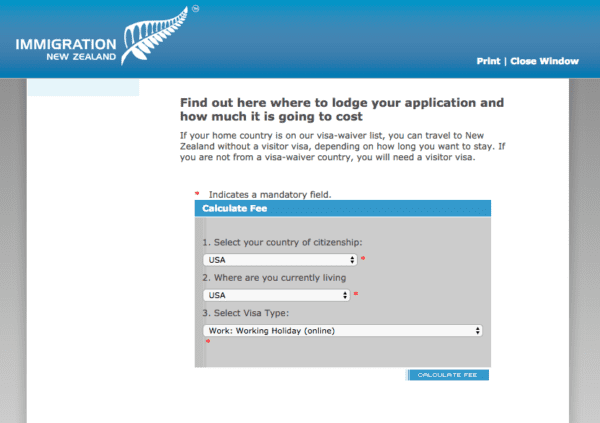 Other New Zealand Work Visas
The three other common New Zealand visa options require different paperwork and a lengthier application process, but typically allow for residence in New Zealand up to 5 years. Find out more about Skilled Work Visas using the Skills Shortage List Checker tool, or enter a little information about yourself (age, citizenship, occupation), and explore your New Zealand work visa options for a user-friendly way to see how long you can live in New Zealand.
Moving to New Zealand: Where Do I Live?
Moving to New Zealand for a year, or a lifetime, is unlike any other expat move in that you don't really need to have much of a plan. You don't even need to know where you want to live when you land. Seriously. In fact, it's best to hold off making any firm plans until you've had time to drive around the country, meet some people, sample the culture and weather of each region, and look for work before deciding to settle down somewhere.
Many parts of New Zealand are quite remote—which sounds enticing on paper, but can be a totally different reality once you move to New Zealand and try to make a living (or meet new people). Small towns might not be the best fit for you, but if you've already sunk money into a rental deposit or committed to work, you're kind of out of luck.
Living in New Zealand: North Island or South Island
The debate between North Island and South Island is an argument as old as time, or at least as old as hostel common rooms. Both islands in New Zealand have tons to offer travelers, and each island is a paradise on its own. However, they are different, and you should treat them accordingly.
The North Island of New Zealand
Most travelers begin their trips in Auckland, since hosts the largest, most accessible international airport. However, living in the largest city in New Zealand (pop. 1.57 million people / 2016) isn't exactly the nature getaway that most people envision for their life in New Zealand.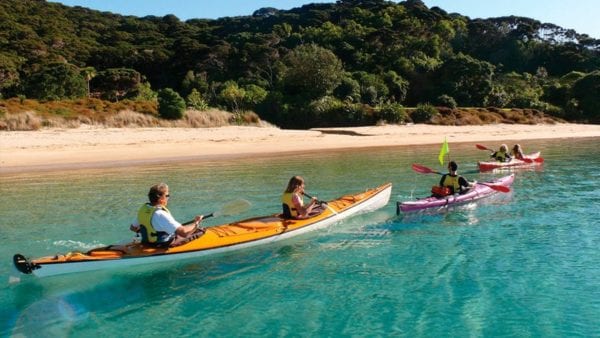 Located about 2 hours drive from Auckland, Northland is a surprisingly remote, tropical region of the North Island. Home to white sand dunes and beaches, Northland is sparsely populated (150,000 in the area), and equally sparsely employed. Tourism and fishing are the main economic drivers here, so if you settle down to enjoy the views, make sure you have some savings.
Gisborne is the easternmost region of New Zealand, and as such claims the title of "The First City in the World to See the Sun." It's a cute region about 6 hours drive east of Auckland, and home to roughly 35,000 people. Don't let it's small size fool you though. Gisborne (pronounced "Giz-bun") hosts music festivals, wine events, and houses some of the best surf breaks in the country.
"Windy Welly" as it's known by the locals, is New Zealand's capital city and the gateway to the South. Located at the southernmost tip of the North Island, Wellington is the geographical, cultural, and climate bridge between the north and the south.
Start your day with a delicious coffee and a kayak in the bay, and end the night with a microbrew and live music. Home to government agencies and a fantastic barista scene (seriously, coffee lovers prepare to have your minds blown!), Wellington (pop. 496,000) is one of the best "small big cities" you can live in. If you crave nightlife and harbor views, Wellington is the place for you. One third the size of Auckland, but hipper than Brooklyn.
The South Island of New Zealand
Known primarily for the national parks and "Great Walks," the Nelson Tasman region is a nature lovers paradise. Kayak the Abel Tasman or trek the Heaphy Track; whatever your outdoor fancy, you'll find it in the Nelson Tasman region on the north part of the South Island.
If you've had a glass of wine from New Zealand, odds are it came from Marlborough. Famous for their chardonnay, the Marlborough wine region is also a stunning destination for hikers. The fjords and numerous bays make trekking in this region a must. Blenheim is the largest town in the area (24,000), and is a great place to look for vineyard work.
Full disclosure: My dad is from Otago, so I'm a bit biased.
Otago might just be the prettiest place on earth. Anchored by Dunedin (pop. 120,000), Otago is remote and stunning. Dramatic beaches clash with rugged snowy mountains in a lush, wild region of one of the most remote countries in the world. Mix it up with "scarfies" (students) from the noted universities, or shred some powder on the ski slopes of nearby Queenstown or Wanaka. Towns like Oamaru and Timaru showcase the rugged "wild west" past of the region. Otago is a place unlike any other.
For more info, here's a full breakdown of every major region in New Zealand (North & South Island)
My Year in New Zealand: Apple Picking, Ski Resorts, and Van Life
Treat the First Month of Your Visit Like a Vacation
They don't call it a work holiday visa for nothing. The New Zealand government wants you to explore before you put down any temporary roots. Get a van, drive the North Island. Take the ferry. Drive the South Island. New Zealand is the perfect place for an extended, leisurely road trip.
I spent a year in a van driving across New Zealand with my then girlfriend, and it was one of the best years of my life, and certainly one of my formative travel experiences. We woke with the sun, visited beaches and parks at our own pace, surfed, played guitar, read, wrote, worked, and traveled for months on end. We cooked fresh ingredients every night, slept like babies, and got up every morning to explore new places.
In between traveling for fun we picked up a few weeks of seasonal work as apple pickers and eventually made our way to Queenstown, on the South Island, where we both found work on the ski slopes at Coronet Peak. It was fantastic to stay put for a few months, and sleep under a real roof, but the best part of exploring New Zealand without a plan was how well things came together.
Our costs were low since we bought the van outright and converted it ourselves (we sold the van for a profit at the end of our year in New Zealand), so we weren't super worried about finding work. When we did work, the paycheck was nice, but the social aspect of working in a seasonal job in a fun town with other young people was worth way more. We had a built in group of friends—which really matters when you're a long way away from home—and it made life feel more centered and grounded. I still keep in touch with half a dozen people from the mountain to this day, and I'm always excited to hear what they're up to.
Van Life in New Zealand

Living in a converted van is the best way to see New Zealand, hands down. Affordable (your house is your car), fun, and easy, it's so damn liberating. Seriously, I can't tell you the satisfaction I felt from building that little van into a funky home. "Flash" as we called it, was one of the best homes I've ever had, and I miss him to this day.
The ability to wake up wherever you want every single day is something that I don't think you can really understand until you've experienced it. Luckily, van life in New Zealand is about the cheapest, most DIY way to do it if you're an adventurous traveler.
The best way to find a van is to shop on TradeMe.co.nz. This website is essentially the New Zealand Craigslist, and has listing for everything including: surfboards, roommates, rideshares, and yes, even converted vans.
Customize your search by make and model, price, and location. Trade Me is where we bought and sold our beloved little home on wheels, and it's still the place to start your search.
If you do live in a van in New Zealand, send me pics of your van!
Living in New Zealand: 3 Months or Less
Congratulations! You don't have to do anything. A two week vacation to New Zealand (the bare minimum time I recommend for travelers) is the same as a 3-month vacation. Both require a valid U.S. passport (other visa waiver countries listed here) and a return ticket home.
Less than 3 Months in New Zealand: No visa required, no monetary stipulations. Enjoy your trip!
Living in New Zealand: 1 Year Trip to New Zealand
This is the most common type of expat extended trip to New Zealand and requires a few simple steps. First, apply for your working holiday visa online. Get your passport up to date, pay the $208 (NZ) fee, submit your passport sized photos, submit a bank statement, and answer all the questions.
The application is simple, and you'll hear back relatively quickly.
Getting a New Zealand Tax ID Number (IRD)
If you work in New Zealand, you need a tax New Zealand tax ID number, commonly called your IRD number. It's like a social security number. If you have a working holiday visa you need these four things to apply for your IRD number:
Visa application number
Proof of a New Zealand bank account (a bank statement with your name on it)
US Social Security Number
Passport details
Here's the New Zealand IRD Application. Enjoy.
Getting a New Zealand Bank Account from Abroad
A New Zealand bank account is required for tons of stuff like applying for your IRD number, direct deposit, and avoiding brutal ATM fees every time you buy anything or withdraw money from your account. Applying for a bank account isn't that hard though. You'll need your passport details and some kind of proof of address.
The proof of address thing is kind of a pain in the ass, but you need something. Get some mail at your hostel, or rent a place and sign up for a utility bill. Bring in something to get your account started, because a bank account is oddly important for other essential NZ paperwork. Two popular New Zealand banks (I used Westpac):
Finding Seasonal Work in New Zealand

You have the working holiday visa, so use it! Even if you don't need the extra cash (but who doesn't need extra travel money?) working in New Zealand is a great way to connect with locals, meet other travelers, and really feel at home in your adopted homeland (even if it's just for a few weeks or months).
Some great places to start the job search include:
Living in New Zealand: Permanent Move to New Zealand
Long-term relocation to New Zealand is a topic for a different blog, but suffice it to say, permanent residence to New Zealand has stricter requirements than a simple working holiday visa. Find out more about permanent residence and immigration requirements at the New Zealand Immigration website.
6 Things to Know Before Moving to New Zealand
There are a few things that you should know before you go. Some of them are a surprise to new people, like the limited internet availability and the general remoteness.
The Internet is Slow & Expensive
The internet in New Zealand kind of sucks. Let me briefly explain:
New Zealand is one of the few countries that still features data caps on internet service. And I don't mean your phone plan. I mean your landline or home service.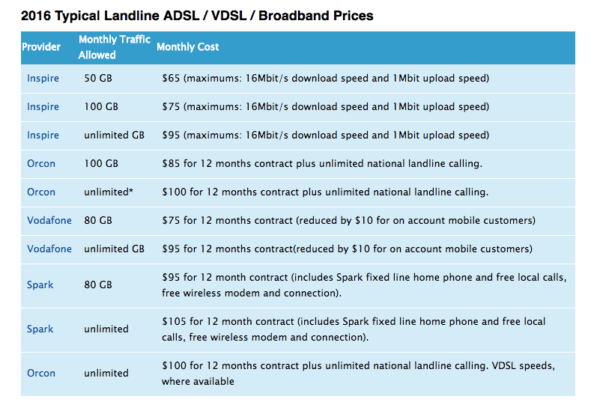 Expect to pay upwards of $80/month for 100GB of data. AT YOUR HOUSE. That means you'll watch a LOT less YouTube, but even if you do decide to blow through your data limit, you'll still wait for excruciatingly slow load times. Obviously there are exceptions, but expect slow, expensive, data capped service on mobile and desktop internet devices.
To help you put New Zealand into perspective, television—as a concept—didn't come to New Zealand until 1960. Even then, the tapes of the news, t.v. programs and shows, had to be shipped from the UK and Europe via steamers, which took weeks. That meant that even the "news" was usually several weeks old by the time it aired on New Zealand television sets (which were few and far between), not to mention shows and movies. We joke about Canada being behind. New Zealand just got the 1980s.
When you bitch about slow internet in New Zealand, keep in mind that things  are getting better all the time, but some parts of New Zealand are literally decades behind when it comes to some types of media.
New Zealand is Really Small & Very Far Away
If you get restless or homesick easily, New Zealand might not be the place for you. While modern, life is slower paced in New Zealand. There are only about 4.5 million people in the whole country, which means that there's not always tons of stuff to do—even in the big cities.
The slow pace and distance from anywhere else in the world can be surprisingly taxing on American travelers who've grown accustomed to on demand convenience and access to a lot of diverse experiences and entertainment options. I can't stress this enough: New Zealand is fantastic, but it's more of an adjustment than some people realize—especially Americans.
A Car is Necessary
Public transportation in New Zealand, even in "larger" cities like Auckland and Wellington isn't great. There just aren't that many people in New Zealand—which is part of what makes it so awesome—but the trade-off is a disconnected transit system. You can get by, but having your own car or bike changes everything. I routinely hitchhiked home from my job on the ski slopes, but that's not everyone's cup of tea. Budget the price of a used car or van into the cost of your relocation.
New Zealand is Expensive
Groceries, especially, cost a pretty penny. Americans often forget that groceries don't just magically appear from nowhere every morning. That food actually comes from somewhere, and when you're in New Zealand, that "somewhere" is almost always super far away. Distance equals cost in shipping terms, so groceries, retail items, and just about everything else costs a little more in New Zealand. Get used to long shipping times and expensive goods.
Here's a helpful guide to grocery shopping in New Zealand.
Shipping Stuff to New Zealand is Hard
Yes, you can order stuff online, but again, New Zealand is kind of all by itself out in the ocean. Amazon claims that the standard shipping time to New Zealand is 9-12 days. Prepare to wait for stuff. Just saying.
Central Heating is Rare in New Zealand
I chopped firewood for a wood burning stove in New Zealand. Seriously. I didn't mind the burly workout (chopping wood warms you up a lot faster than central heating), and not every house in New Zealand is that rustic, but it's worth mentioning. Space heaters are common in the South Island where central air and heating aren't the default setting for homes. If that stuff matters to you, double check that your house or apartment has central air and heating.
TL;DR
Living in New Zealand is one of the smartest things you can do. An amazing country with stunning landscapes, friendly people, and plenty of work opportunities, you can live in a van for a year with almost no hassles. Sign me up! Just keep in mind that life in New Zealand is cold, far away, and may not be as convenient as you're used to.
Auckland is just another big city
The South Island is amazing
Work Holiday Visas are readily available if you're under 30
Living in a van is amazing
New Zealand is the best country ever. Go there. Stay there. Have Kiwi babies. The world needs more Kiwis.
Image Credit: Christina Hendricks, Flickr
Want more like this?
Get weekly gear reviews, travel hacks, and packing tips sent straight to your inbox. As an added bonus, we'll send you a carry on packing list right away.