Iceland Packing List: What to Wear in Iceland
The Tortuga Promise
At Tortuga, our mission is to make travel easier. Our advice and recommendations are based on years of travel experience. We only recommend products that we use on our own travels.
Iceland was one of my first (and remains one of my favorite) solo trips. With thundering waterfalls, black sand beaches, and epic fjords all within a day's drive of Reykjavik, it's the perfect destination for everything from quick layovers to week-long excursions into the countryside. That is, if you know what to put on your Iceland packing list when you visit this magical island.
Because, as incredible as Iceland is, it can also be cold, wet, windy, and expensive.
To make the most of an Icelandic getaway, pack the right gear for when the weather turns nasty. Bring a mix of clothing that's comfy enough for hikes yet stylish enough for happy hour at one of the fantastic bars in Reykjavik. And, given how pricey the land of the midnight sun is, save money and time by fitting it all in a carry on.
We'll show you how. Read on to learn everything you need to pack for a trip to Iceland any time of year.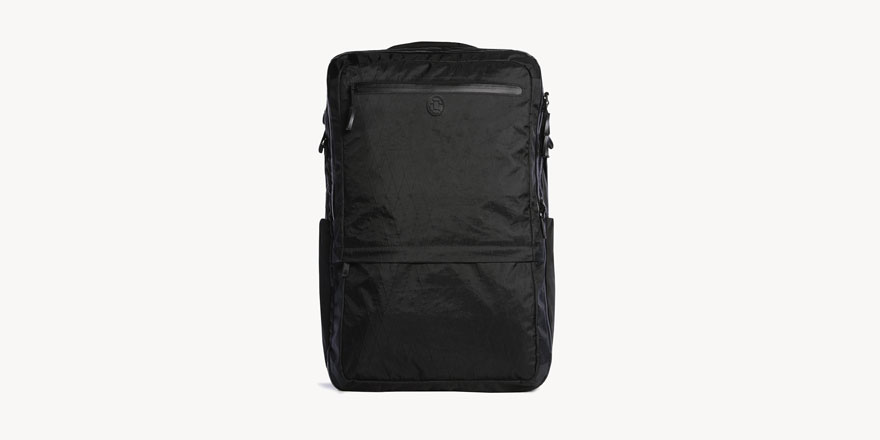 The Best Travel Bag for Iceland
Traveling carry-on-only is a no-brainer for Iceland, especially if you're taking advantage of Icelandair's famous stopover routes and want to get out of the airport and into a hot spring fast.
Not checking a bag will save you up to $50 per flight and means you'll have less to lug across the island's incredible countryside.
Tortuga's Outbreaker Backpack was made for trips like this. Its maximum carry-on-size grants plenty of space to pack extra layers for the cold, while its waterproof body fabric will keep your stuff safe from Iceland's frequent rain.
A daypack is also a must for hikes and sightseeing. The Outbreaker Daypack packs flat so it won't take up any room in your carry on, yet has plenty of room for your water, camera, jacket, and whatever snacks you grab from the nearest Bónus supermarket.
What to Pack for Iceland
Icelandic winter means short, cold days, but it's also the best time to see the northern lights. Iceland gets nearly endless daylight in the summer, but temperatures still only hover in the mid-50s to low 60s.
The trick to packing for Iceland any time of year is layers. Whether your trip's in January or July, you'll want a sweat-wicking base layer, an insulating mid-layer, and a waterproof outer layer.
Top these off with gloves, a warm beanie, and waterproof shoes, and you'll be good to go 365 days a year.
Base Layers: Merino Wool
Warm, lightweight, and odor-resistant, merino wool is the ideal base layer for just about any activity in Iceland.
Brands like Ibex and Icebreaker make sleek merino t-shirts that'll keep you toasty on hikes while wicking sweat so you're fresh enough for beers at the end of the day.
Unless you're particularly hot-blooded, stick to long sleeves year-round.
Midlayers: Sweater, Travel Hoodie, or Shirt-Jacket
Wear a wool sweater or fleece over your base layer and stay toasty while sightseeing or lounging. Hoodies are another great option, especially for some extra protection from the elements.
Be wary of cotton, which doesn't insulate as well as wool or synthetic performance quick-dry fabrics.
Outer Layers: Winter Coat or Packable Puffer Paired with a Waterproof Shell
Every trip to Iceland demands a warm, weatherproof outer layer. It can and will rain anytime, and Iceland's near-total lack of trees also means there's little cover from the wind. Waterproof and windproof are a must.
In the winter, bring a hooded parka. Stick to something hip or mid-thigh length so you're still mobile, and, again, make sure it's 100% windproof and waterproof. Don't worry about trying to fit this in your backpack. Wear your coat to the airport and shove it in the overhead bin after you board.
Bulky coats are overkill for Iceland in the summer. Instead, bring a packable puffer jacket or vest for extra insulation on chilly days. I lived in my Uniqlo Ultra Light Down puffer, which also doubled as a decent travel pillow when stuffed into a ball.
Puffers don't block the wind or insulate well when wet, so always top yours with a waterproof, windproof jacket when the weather turns.
Even when it's not raining, you'll get drenched when you get close to the spectacular waterfalls like Skógafoss (they're worth it).
Bottoms: Hiking, Ski, or Rain Pants and Thermal Leggings
Jeans are great for wandering around Reykjavik, but I regretted wearing them on treks outside the city. They got soaked while sightseeing, and exploring the Icelandic countryside is more fun when you're not stuck in cold, wet pants for hours. (Fun fact: lots of the hand dryers in Icelandic bathrooms have signs that specifically prohibit using them on clothing.)
For all trips, pack at least one pair of travel or hiking pants that handle getting wet well. A pair of lightweight rain pants is also a great option for layering over your regular bottoms.
Winter trips call for insulated ski pants or wearing thermal underwear or leggings beneath your hiking pants.
Waterproof Boots or Weather-Resistant Shoes
You don't need heavy-duty boots for Iceland in the summer, but the ground leading up to sites is often rocky and slippery. Pack waterproof shoes with rugged soles like trail runners, hiking shoes (which are more flexible and weigh less than boots), or even duck boots.
Consider a second pair of casual shoes, like water-resistant Allbirds Mizzles, for shorter walks or wandering around town.
For trips from November to March, you need a pair of snow boots. As with your parka, simply wear these on the plane to save space in your bag.
Pair whatever shoes you bring with warm, odor-resistant merino wool socks. We recommend SmartWool and Darn Tough.
Swimsuit and Flip Flops
No trip to Iceland is complete without a soak in its famous hot springs, some of which are open all year long.
There are affordable geothermal spas all around Reykjavik, including the lovely but overhyped Blue Lagoon and the laidback Secret Lagoon, which is superior because it has pool noodles.
Wherever you end up, make sure you're ready for a dip with a swimsuit.
Also pack a pair of flip flops for the locker rooms where you're required to shower (fully naked, you've been warned) before entering the water.
Quick-Dry Towel
The one downside to soaking in hot springs is having to get out of them. The air will feel frigid after you've spent hours turning into a prune, so always have a towel on hand.
Many of the well-touristed Icelandic springs offer towel rentals on-site, but save money by packing your own microfiber travel towel. These are lightweight, compact, and quick-drying.
If you have some extra space, Turkish towels are a great option too. They're almost as lightweight as microfiber towels and, in my experience, don't get as musty smelling.
Eye Mask and Ear Plugs
Twenty-two hours of sunshine a day in the summer is fun until you need to go to bed. A lot of hotels offer rooms with blackout curtains, but it's not guaranteed. Pack a good eye mask to make sure you can get some shuteye.
Accommodation doesn't run cheap in Iceland. If you're on a budget, you're looking at dorm beds near rowdy bars, which means you're looking at the potential for a lot of noise. Pack earplugs.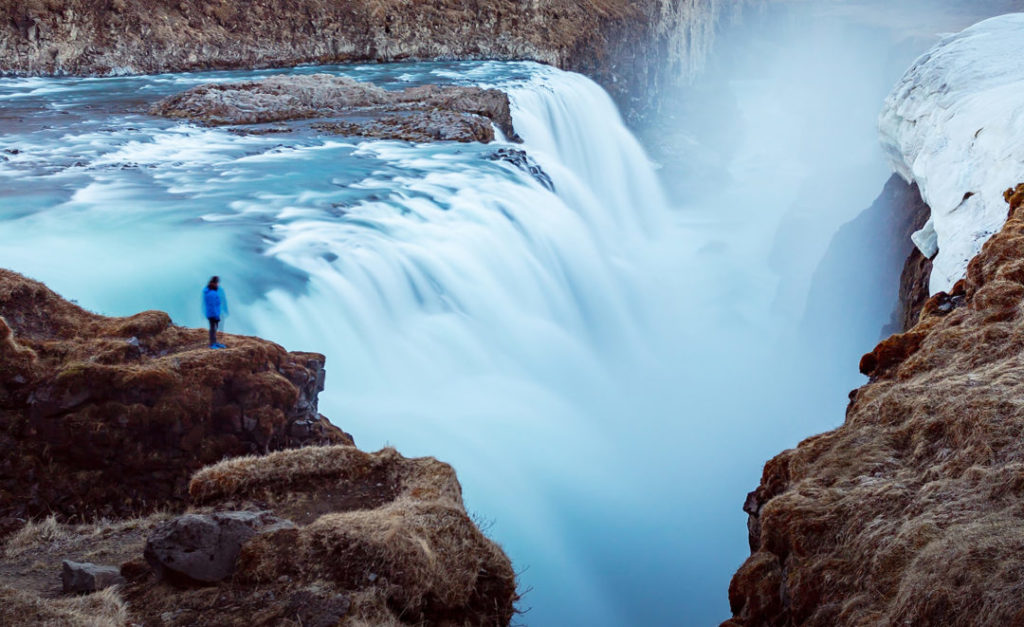 Iceland Packing List
This list will work for one week and longer trips to Iceland any time of year. If you're staying longer, plan to do laundry.
Clothing
3 thermal base layers in performance fabrics like merino wool
1-2 insulating mid-layers (hoodie or shirt jacket is fine for summer; wool sweater or fleece for winter)
Waterproof outer layer with a hood (rain jacket for summer; mid-length parka for winter)
Packable puffer jacket or vest
1-2 pairs of waterproof pants (hiking or rain pants for summer; insulated ski pants for winter)
1 pair of jeans or other casual pants (to wear around town)
Warm hat
Waterproof gloves
Waterproof shoes (hiking shoes, duck boots, trail runners, etc. for summer; snow boots for winter)
Flip flops or pool slides for the hot springs (and locker rooms)
Casual shoes for walking around town
Swimsuit (yes, even in winter)
6 pairs of wool socks (depending on how you feel about re-wearing socks, you can cut this number down)
A week's worth of underwear
Pajamas
Women: 2 bras (one sports bra and one regular)
Extras
Microfiber or Turkish travel towel for the hot springs
Water bottle (the tap water is fine to drink in Iceland, and you'll save money by refilling your own bottle)
Waterproof phone case (for taking photos in thermal spas and around waterfalls)
Eye Mask and earplugs
Power adaptor (Iceland uses standard European plugs and a higher voltage than the U.S., but you'll only need an actual converter if you can't travel without hair tools)
Sunglasses and sunblock (even in winter—the sun is low in the sky for the few hours of daylight that exist, meaning it will shine right in your eyes)
Optional: Food storage containers or Stasher bags (you can save a ton of money by buying food and snacks from local grocery stores)
Winter Packing List Additions
Thermal underwear or wool leggings
Buff, neck gaiter, or scarf
Crampons (trails can get very, very icy)
Headlamp or flashlight
What Not to Pack for Iceland
Lock: Most pools, hostels, and campgrounds provide their own locks for rental.
Money Belt: You don't need to stash your cash, because no one is going to steal from you in Iceland.
Umbrella: Umbrellas and wind don't mix.
Riding Gear: Serious horseback riders take note: don't bring your own riding gloves or any used leather equipment (saddles, bridles, chaps, etc.) to Iceland. The island's famous horses aren't vaccinated against common equine illnesses, and local stables will provide any gear you need.
Conclusion
Whether you want to dive between continental plates of North America and Europe, hike a glacier, or just sip wine while floating in a giant geothermal pool, Iceland has something for every kind of traveler.
Pack in a carry on bag to stay mobile for all your adventures, and remember:
The "midnight sun" doesn't mean it's hot
Fight the wind, rain, and snow with insulating and waterproof layers
Bring shoes that can handle the trail and the bar