Jamaica Packing List: What to Wear in Kingston and Beyond
The Tortuga Promise
At Tortuga, our mission is to make travel easier. Our advice and recommendations are based on years of travel experience. We only recommend products that we use on our own travels.
Delicious food, friendly people, and fantastic beaches make Jamaica one of the best vacation spots in the Caribbean. It's also a spot where you want to pack wisely: no one wants to lug a giant suitcase through sand and sun, and Jamaica is best experienced by traveling light.
Whether you plan to watch sunsets in Negril, float around on the Blue Lagoon, or take in the flavors of Kingston, pare down your packing list to the essentials so you can fit everything in a carry on bag.
Packing light for Jamaica is easy to do. This article breaks down everything you need on your Jamaica packing list and what you should leave at home.
Tortuga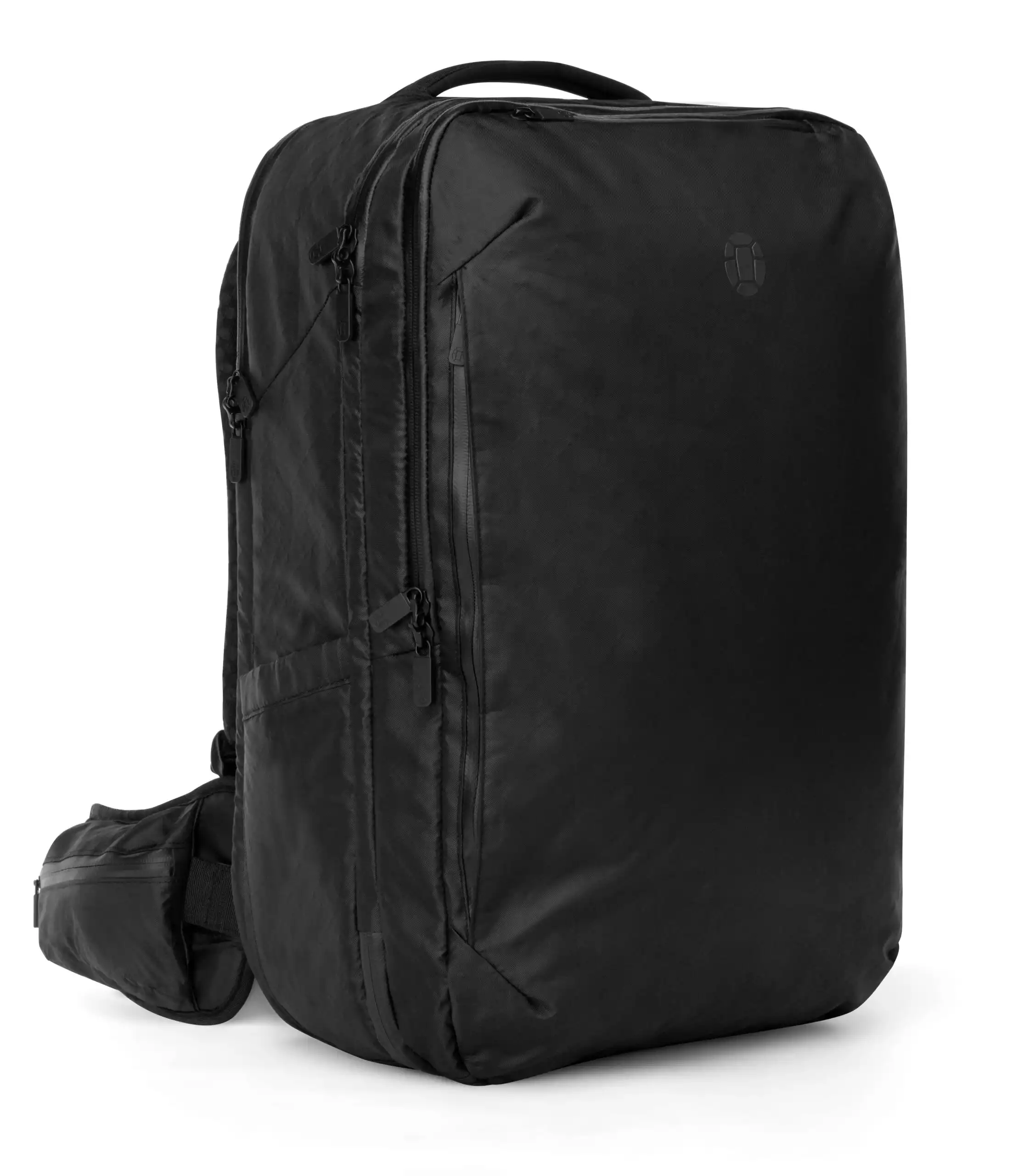 The Best Backpack for Jamaica
Start your Jamaican journey off right with Tortuga's Travel Backpack. The Travel Backpack is carry-on sized, which means you won't get stuck in baggage claim while the beach beckons. Its waterproof sailcloth exterior will also protect your stuff from sudden downpours, while its clamshell opening makes it easy to find what you need.
What to Pack for Jamaica
One of the largest islands in the Caribbean, Jamaica's diverse landscape and vibrant culture has something to offer everyone from beach bums to foodies to adventure junkies. Your Jamaica packing list will vary slightly depending on what you have planned, but the following tips will come in handy for any kind of trip.
Wear T-Shirts, Tank Tops, and Shorts in Breathable Fabrics
Jamaica is hot year-round, so skip the jeans and keep fabrics light and airy. Remember that in most places in Jamaica, casual is fine. T-shirts, flowy skirts, sundresses, shorts, and linen pants are all fair game.
Bring at least one nicer outfit for going out to eat, especially if you're staying at an all-inclusive resort where the restaurants often have dress codes.
Pack Multiple Swimsuits and a Cover up
Because Jamaica can be so humid, pack (at least) two bathing suits to give each a chance to fully dry between wears.
Bring a beach cover up, too. Whether this is a sarong or just a dedicated beach tee, you'll appreciate having something to stave off the sun. On that note:
Stock Up on Sun Protection
The sun's rays are stronger the closer you get to the equator, and you'll burn more quickly in Jamaica than you do at home. Pack plenty of sunscreen (preferably reef-safe), sunglasses with UV protection, and a hat. Your lips can burn too, so bring a lip balm with SPF.
Solid sunscreen sticks (like this one from Sun Bum) are a great choice for carry-on packers because they won't eat into your TSA liquids limit. You can always buy more sunscreen in Jamaica if you run out, though it'll likely cost more than it would at home.
Don't forget a small bottle of aloe vera or other soothing lotion to apply after a long day outside.
Bring Sandals and Water Shoes
Jamaica's beaches are some of the best in the world, so pack one pair of sandals that can handle water and sand. Toss in an extra pair of nicer sandals, slip-ons, or other more presentable shoes for going out to dinner (and to prevent blisters from wearing the same pair of shoes all week).
If any watersports or waterfall hikes like Dunn's River Falls are on your itinerary, bring a pair of closed-toe water shoes as well.
Consider a Waterproof Phone Case
I always bring a waterproof phone case with me on beach vacations. They're cheap, take up almost no space in your bag, and will keep your phone safe while you're sipping rum punch on a floating tiki bar or cruising on a catamaran.
Most come with lanyards so you won't accidentally drop your phone in the water, and pictures taken through the case turn out surprisingly well.
Bug Spray and Itch-Relief Cream
Insect-repellent wipes will free up some space in your liquids bag and stave off thirsty mosquitos. Consider a small tube of anti-itch cream as well.
Dry Bag or Laundry Bag
Chances are, you'll be heading to the airport with some dirty or damp clothing items. Keep these separate from the rest of your stuff with a lightweight dry bag or dedicated laundry bag. A dry bag can protect your stuff on beaches and boats.
Jamaica Packing List
This list will cover Jamaican vacations lasting up to a week. Plan to take advantage of your hotel's laundry service if you're staying longer.
Clothing and Accessories for Jamaica
3-5 t-shirts or tank tops in breezy, breathable fabrics
1-2 nicer outfits (sundresses, button-down shirts; some restaurants might require long pants and a blazer for men, so be sure to check dress codes)
Underwear for one week (skip the socks unless you plan to hike)
1 pair of flip flops or other sandals that can handle water and sand
1 pair of nicer sandals or shoes
2 swimsuits (at least)
1 beach tote
1 beach cover-up
1 hat
1 lightweight sweater or jacket (even if you don't pull it out during your trip, you'll appreciate it on the flight)
Pajamas
Sunglasses
Toiletries for Jamaica
Travel-size deodorant
Travel-size sunblock
Lip balm with SPF
Insect repellent wipes or travel-sized bug spray
Anti-itch cream
Travel-sized aloe vera or other soothing after-sun lotion
Tums, Pepto Bismol, or antacid tablets (in case your stomach can't handle the jerk chicken spice)
Extras
Headphones (for the plane and falling asleep to podcasts on the beach)
Portable battery pack for day trips
E-reader loaded up with beach reads
Rashguard (if you burn easily and plan to spend long days in the water)
Waterproof phone case
Quick dry towel
Closed-toe water shoes (if you plan on water sports or waterfalls)
Sneakers (if you plan on hiking; wear these on the plane to save space)
Lightweight drybag
What Not to Pack
Blow dryers or hot hair tools. Jamaica is hot and humid, and you'll (ideally) be jumping in the water every day. Relax and embrace the frizz. Remember, too, that your hotel will likely have a hair dryer available.
Heavy terry cloth towels. Most resorts will have towels for free or rent. If you really want to bring your own, stick to a microfiber travel towel or a Turkish towel. These dry more quickly than standard towels and also take up much less space.
Hiking boots. You'll want sturdy, closed-toe shoes to take advantage of the country's mountain hiking trails, but boots are overkill.
Rain jackets. Consider any sudden downpours a chance to cool off.
Tortuga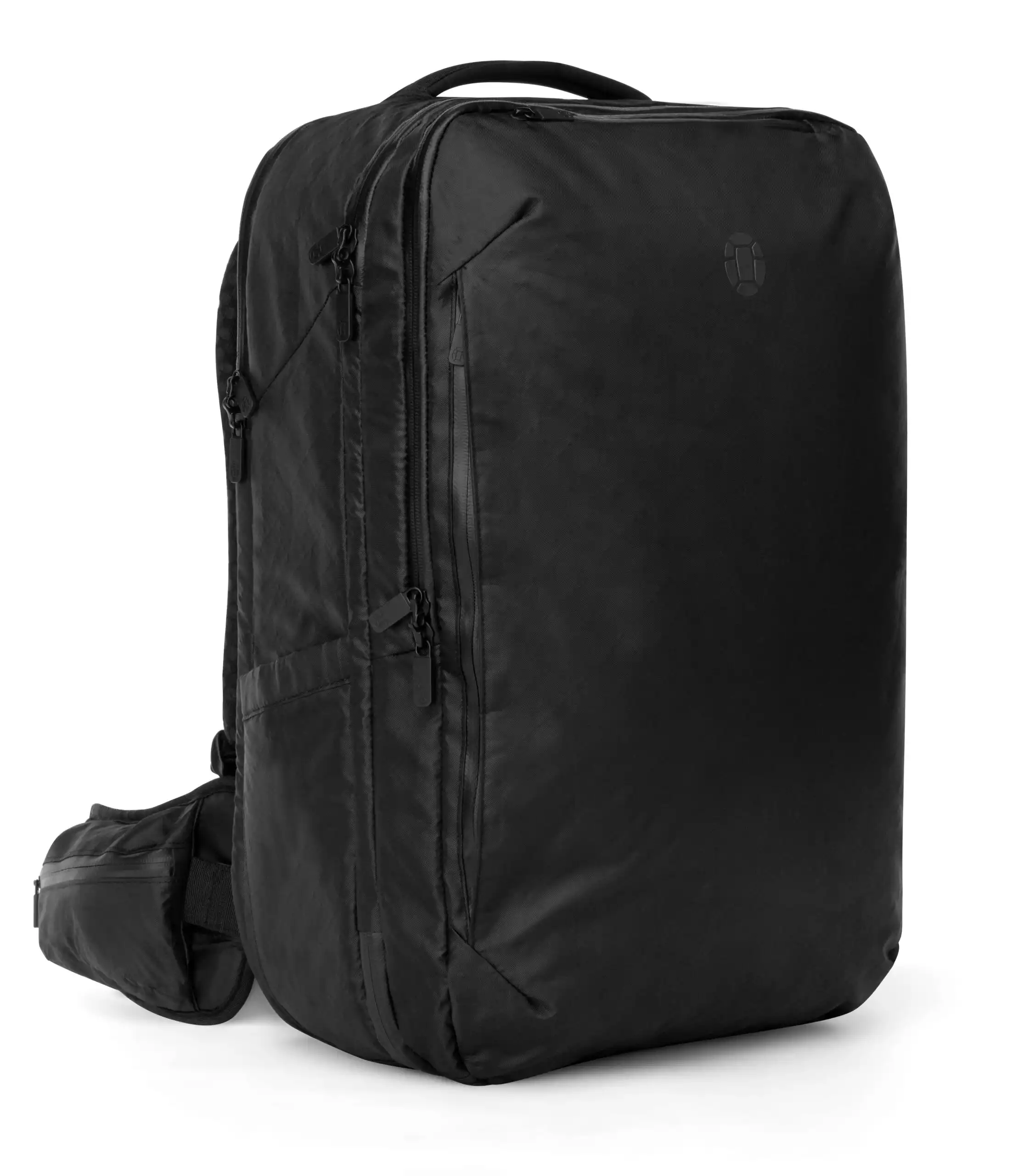 Jamaica All-Inclusive Resort Packing List
All-inclusive resorts aim to make vacations as stress-free as possible and will likely have everything you need for your trip. This includes basic toiletries and beach towels, so save the space in your luggage. When in doubt, call or head to your resort's website to see what they'll have available.
The other thing to keep in mind when staying at an all-inclusive resort is that the on-site restaurants may have strict dress codes. Again, check your resort's website to see what's required for entry and swap one of your casual outfits for something more elegant.
Honeymoon Packing List for Jamaica
Chances are, you've splurged on a romantic hotel and a fancy dinner or two with your new spouse. Pack a few nice outfits in addition to your beachwear, plus some makeup and shaving supplies, so you can celebrate in style.
Remember a waterproof phone case (or even get a waterproof camera) so you can take plenty of pictures of your first trip as a married couple.
When to Visit Jamaica
Jamaica has a tropical climate year-round, but it's best to plan your trip to avoid hurricane season. This officially lasts from June to early November, with September and October usually getting hit the hardest. If you must travel then, invest in travel insurance to cover any unforeseen weather problems.
That said, don't be scared to visit during the rest of the wet season. The rain rarely lasts more than a few hours and you can often score steep discounts on hotels. I experienced only a few hours of rain during my week-long visit in June, and I just used that time to get a relaxing massage at my hotel.
Here's a quick overview of Jamaica's weather:
The best time to visit Jamaica is from mid-November to mid-December when the hurricane threat has passed, temperatures level off at about 85 degrees, and the holiday travelers/spring breakers have yet to descend en masse.
Jamaica's dry season lasts from December to May, with another brief drop-off in the rain in July. July is also the hottest month of the year, but it won't matter all that much when you can jump into the water to cool off.
The coolest months are January and February. Cool, of course, is relative; expect daily highs in the 80s.
Conclusion
Whether you want to hike up a mountain, raft down a river, or lounge in the sand with a Red Stripe, Jamaica's got you covered. Make your trip one to remember by packing light in a carry on bag, preparing for water and heat, and staying sun safe.