L.A. Things to Do: Explore Like a Local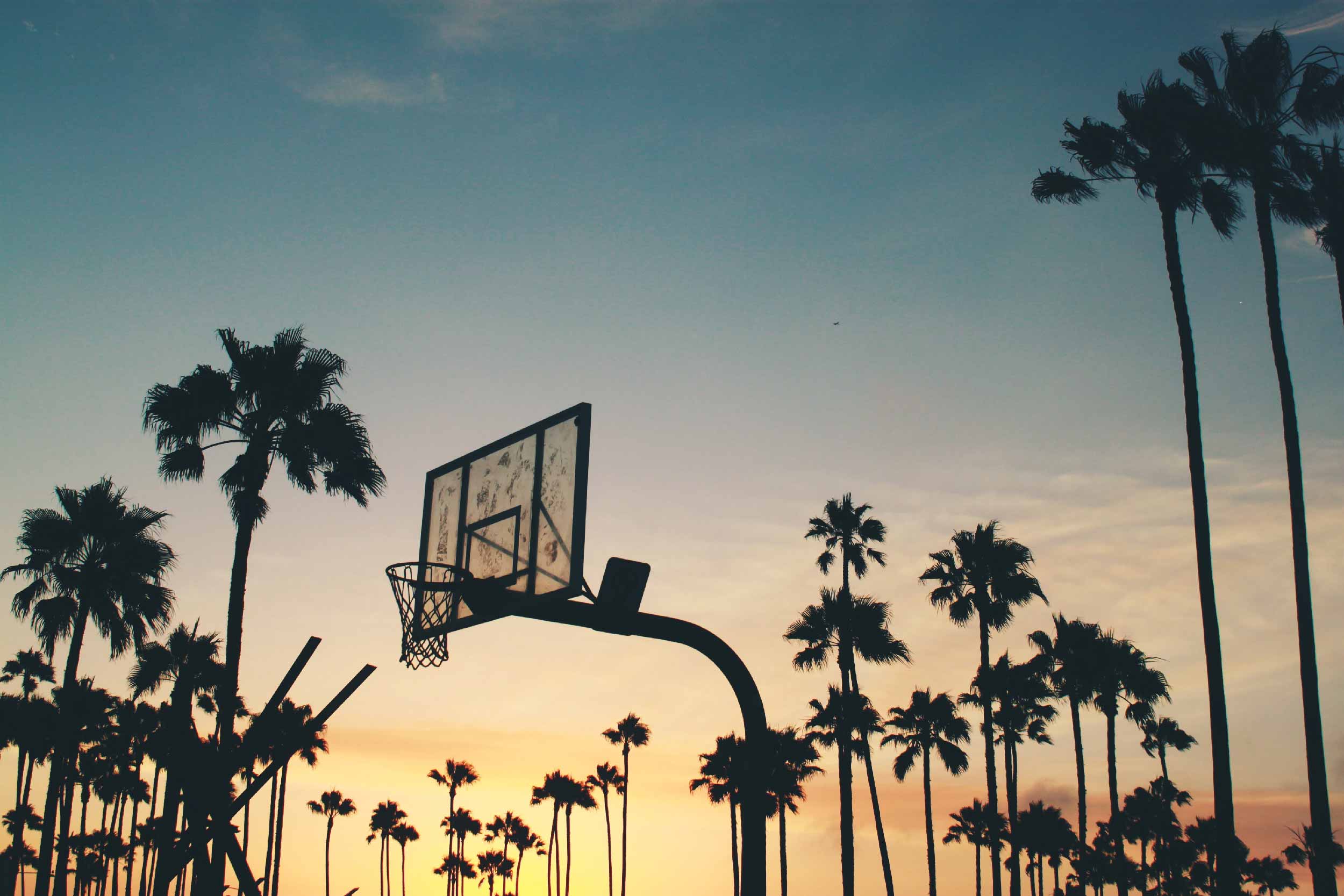 Los Angeles is bigger, broader, and stranger than you could ever imagine. Carve the city into manageable slices for your next visit and focus on a few areas and you'll have a great time. Unless you don't, which is probably more likely. The perfect bag to pack for L.A. is a travel backpack, and you definitely want to bring a daypack.
Los Angeles is weird.
Love it or hate it, the strange brew of metropolitan hub and suburban sprawl, sunny beaches and clogged freeways draws millions of visitors with dreams of palm trees and tinsel town every year. But if you're not prepared, the City of Angels can feel like a living hell.
I would know. I'm from L.A.
Visiting L.A.
Well, technically I'm from just outside Los Angeles, but that's the thing about this weird little city on the West Coast—no one is actually "from" L.A. In true Hollywood fashion, we're all just pretending.
That's part of what makes Los Angeles such a difficult yet interesting place to visit—it's not really one place—it's fifty independent cities and suburbs stitched together by crowded freeways, meandering streets, and one consistent truth.
Los Angeles is not for the faint of heart.
So get excited, because you're about to learn a few things that will open your eyes to this crazy, confusing, fantastic desert town by the sea. Here are some tips from an L.A. native so you know what the heck you're doing next time you have a layover in LAX.
L.A. is Enormous
First things first, for all you lovely visitors from overseas: L.A. is not New York. It's much, much bigger.
"Bigger than New York?" you ask, confused.
Yup. Bigger than New York.
I live in New York now, and I can say with absolute certainty that New York is tiny compared to L.A. True, the population of Los Angeles (3.8 million people) is less than half that of New York City, but the "greater metropolitan area" of Los Angeles is home to 18.7 million people.
To put that into perspective, that's half the total population of Canada, almost the entire population of Australia, and more people than Denmark, Finland, and Norway. Combined.
Repeat after me: "Nothing is close to anything in Los Angeles." Good. Now that you have an idea how big L.A. is and how many people actually live there, here's some more bad news.
Getting around L.A. sucks.
Getting Around L.A.
The distance Angelinos traverse on a daily basis compared to another mega-city like New York, is staggering. Los Angeles commuters frequently drive two hours a day to get to and from work—sometimes more. And that doesn't count crawling down the 405 to Orange County for a surf, or meeting friends in Silver Lake for drinks at the hippest dive bar this week. Be prepared to put some miles on those tires.
You will have to drive to see most of Los Angeles. Public transit does exist, and it's even (allegedly) gotten better in the past decade, but make no mistake—L.A. was built for cars.
Uber
As a visitor to Los Angeles, Uber and Lyft are your best friends. These ride-sharing services have changed the nature of the city. They make renting a car unnecessary for most visitors and can get you wherever you need to go on time, hassle-free. And, let's be honest, make it way easier to go out drinking and get home safely and cheaply.
You can get around large swaths of the city affordably, especially if you use the carpooling options called Uber Pool or Lyft Line. You'll be paired with strangers going to similar destinations, and your trip will will cost a fraction of the price of a solo trip.
It's cheaper to travel long distances in Uber in Los Angeles than it is many other U.S. cities. But remember to get a quote with the app ahead of time if you plan to travel across Los Angeles county so you don't get surprised by the fee.
Los Angeles Freeways
If you have to drive yourself, you should know that freeways are the only way to cover any real distance. Surface streets are too slow, and while it may be tempting to "avoid the traffic" surface streets are sluggish at the best of times. Any trip longer than five miles should involve a freeway. And there are a lot to choose from.
Some of the major freeways in Los Angeles include the (always say "the" when talking about freeways in Southern California): 10, 210, 110, 101, 57, 22, 405, 605, 5, 105, 91, 60, 215 to name a few. It gets confusing fast.
Know your route ahead of time because interchanges and exits come hard and fast and getting over two lanes at the last second is harder than you think.
Los Angeles Public Transportation
The Los Angeles Metro has gotten drastically better in the last few years. It's gone from being basically useless to something almost 10 million people ride every month.
Because the city is so big, you can't get to every major destination, like you could in Paris or New York, via Metro. But you can get close to most destinations then choose to walk or take a cheap Uber.
The new Expo Line (light blue on Metro maps) makes it cheap and easy to get from downtown to the beach, which was a long-time fantasy for Angelenos.
The Red Line travels from downtown through Hollywood and ends near Universal Studios at the beginning of the San Fernando Valley. You can have a great day of sightseeing just traveling along this line.
The Purple Line takes you to LACMA, a major art institution.
And all of downtown is easy to get around by Metro subway.
If you find yourself in the unenviable position of riding public transit in L.A. here are some tips:
Know your transfer points—You'll most likely have to transfer two or even three times to get from A to B, so plan accordingly. Make sure to ask for a transfer when you pay to save money (transfers cost $0.50 if you pay your fare in cash).
Save time and pay for your fare in advance with a TAP card (transfers within 2 hours are free with a TAP card).
Don't ride the bus. Seriously, good luck.
L.A. Metro Fees (Bus & Rail):
Single Ride: $1.75 / Students: $1
Transfers: $0.50 (when paying for fare in cash)
1 Day Pass: $7
7 Day Pass: $25
30 Day Pass: 100
30 Day Pass + (includes express and Silver Line busses): $122
Metro buses typically only run twice an hour, so missing a single connection can domino into an extra hour or two each way. Honestly, only ride the Metro bus lines if you know exactly where you're going and it's within two transfers. If you're only in town for a few days, learning the confusing Metro system will suck up way too much of your precious time.
Transportation: No One Walks in L.A.
That's the old joke, but it's not so true anymore. With the advent of Uber, many people have given up their cars.
Of course you can't walk all over town like you can in Manhattan. But Los Angeles is made up of many small cities inside a giant metropolis. You can have a great trip staying in just one area.
Downtown Los Angeles is a major destination in itself, and you can walk anywhere you need to go.
Many of the beach towns and the Silverlake area don't require a car either.
If you don't want to spend much time in a car in Los Angeles — and we recommend you don't — do research to make sure the area you're staying in is pedestrian friendly.
Biking in L.A.
While it's gotten a teeny tiny bit better, the oppressive heat, negligent drivers, and unfriendly and disjointed freeway system make getting around town on a bike impractical if not outright dangerous. As someone who bikes through Brooklyn and Manhattan every day (I used to ride from Williamsburg to Midtown for work), even I have hesitations about cycling in Los Angeles. Riding around Venice beach is one thing, but bikes aren't a viable transportation option in L.A. yet—especially not for visitors.
A Crash Course in Los Angeles Airports (Get it?)
LAX: Los Angeles International Airport
Practically everyone lands at LAX. Which is why I avoid it. The traffic is a nightmare and getting to and from this massive airport will add hours to your trip. Skip it if you can.
Los Angeles Flight Search Tip: Click "add nearby airports" during your flight search and set the radius to "50 miles." This will show you options to the airports below which are much more approachable and depending on where you're staying, easier to get to and away from.
LAX to Downtown Los Angeles
Here's the problem with L.A.—even something as benign as "how to get from LAX to downtown" isn't a straightforward question. It all depends on where you're going, when you land, how much money you want to spend, etc. There's just no great answer.
Cabs are expensive, especially during rush hour. Shuttle buses are cheaper but offer limited options that will still take a lot of time, and public transit is cheap but super slow because of all the walking and transfers. It's a total crap shoot.
Here's a (confusing) look at how to plan your trip from LAX to downtown via public transit, but it's the best general guide I've found. Have fun.
LAX to Santa Monica
If you have a layover at LAX and want to soak up some sun, give yourself at least 6 hours to get to the beach and back. Damon and Jo at Shut Up and Go, have instructions for how to get to Santa Monica from LAX for just $1 ($1.75 if you're old like me), but even though their directions are spot on, the bus ride takes up to an hour. Each way.
Again, public transportation in L.A. suuuuuuuuucks.
Burbank Airport (BUR)
Bob Hope Airport (Burbank) mostly only serves flights to and from the Western U.S. (Seattle, San Francisco, Los Angeles, Las Vegas), but connecting flights go as far as Dallas.
Keep Burbank on your radar as a good alternative to crowded LAX. It's situated on the 5 Freeway just north of Hollywood, so if Hollywood is your ultimate destination, Burbank is great.
Ontario International Airport (ONT)
Similar to Burbank but farther inland, Ontario International Airport is an excellent budget option for getting to L.A. Flights might be cheaper, but factor in the cost of a shuttle or the additional time on the 10 freeway using public transit (although the Silver Line Express is an efficient way to get to Downtown).
I've flown out of here a number of times, and I'm always pleased by this smaller alternative to LAX.
Long Beach Airport (LGB)
Long Beach Airport is the grown up version of Ontario and Burbank with flights locally as well as to select East Coast destinations like Fort Lauderdale and Boston. A slightly more chaotic airport, this is still a much more manageable option than LAX.
John Wayne Airport (SNA)
John Wayne Airport, located 35 miles south of L.A. is my airport of choice when I visit home (I'm landing there in January).
Modern, efficient, and right near the beach, man, this is a great alternative to LAX. Flights here are typically on par with fares to LAX, so if you're heading to Orange County or the South Bay, check out Santa Ana and save yourself the hassle of L.A. traffic on arrival.
For a complete breakdown of Los Angeles airport options, read this.
L.A. Things to Do
Now that we've gotten some of the nitty gritty details out of the way, let's have some fun! Here are some great touristy (but worth it) and not so touristy things to do in the City of Angels. Enjoy!
The Getty Museum (FREE)
Shocking, but true, Los Angeles has culture too. In fact, the Getty Museum is one of my favorite places not just due to the exquisite art collection and curation, spacious manicured grounds, and the best view in L.A.—it's also free!
Parking is $15 ($10 after 3pm) and the Metro bus lines 734 and 234 drop off right at the Getty Center parking lot.
The La Brea Tar Pits ($12)
Deep down everyone wants to see a wooly mammoth. Don't lie to yourself. The La Brea Tar Pits are amazing and you know it.
At this famous Encino Man location (that movie rules) you can see an actual tar pits where thousands of prehistoric animals succumbed to the sticky liquid quicksand that used to dominate the Los Angeles Basin. The museum is small but kitschy as hell, so I highly recommend it.
Santa Monica Pier (FREE)
The iconic Santa Monica Pier is a staple destination for locals and tourists alike due to the Ferris wheel, beach location, and just all around coolness. For a sample of the vibe of this laid back locale, here's a sample of the directions on the Santa Monica Pier website:
"Go west. If your shoes are wet, you've gone too far."
That's so L.A.
See the Back of the Hollywood Sign (FREE)
You've seen countless photos of this Los Angeles icon, but for a truly authentic Hollywood experience/flawless allegory you have to go behind the scenes and check out the back of the Hollywood sign. Plus it makes a killer Instagram selfie.
Built in 1923, the Hollywood sign is actually the world's oldest "Open House" sign. Designed to stand for just 18 months as an advertisement for a housing development called "Hollywoodland" this sign lost the "land" in 1949 and just keeps on going.
Getting There: Drive to Franklin Avenue and Beechwood Drive (three blocks North of Hollywood Blvd). Head 2 miles north towards the Hollywood sign on Beechwood drive. You'll pass by the first Sunset Ranch Horse Rental sign. Drive until you see the Hollyridge Trail sign. Park and take the trail. It's about a 45-minute hike (each way). Enjoy the amazing view.
Griffith Observatory (FREE)
If you're at the Hollywood Sign, you might as well see the Griffith Observatory (it's super close). Open from noon – 10pm and free every day (including free parking!) the spectacular Griffith Observatory is one of my favorite things to do in L.A.
Come check out the lovely grounds (with a view of the Hollywood sign), take in a lecture, and if you're lucky you can enjoy one of the monthly "public star parties." Once a month on a Saturday night, the Griffith Observatory partners with local astronomy groups to turn their telescopes over to the public to gaze heavenward.
I'm a big fan.
The Hollywood Bowl (Tickets Vary)
If you visit L.A. in the summer (June-August) take in a truly unique experience with a concert at the Hollywood Bowl. Tickets prices vary depending on the event (New Kids on the Block is Playing in June), but a night of entertainment under the stars is worth it.
Venice Beach
Venice Beach is the official capital of weird. Home to rollerbladers, skateboarders, bodybuilders, and every kind of beach bum you've ever seen on TV or movies, Venice Beach is crazier than you think.
Venice can get crowded (150,000 people visit every day during the summer) and there have been some safety concerns in the past few years, but don't let that keep you from enjoying this little slice of L.A. life. Rent a bike for the day and explore the boardwalk, or take a stroll through any of the pop up flea markets that line the boardwalk. Here's a link to a 24 hour livecam of Venice Beach so you can get ready for what's in store. Enjoy.
Disneyland–Yes, I'm Serious ($105)
Even if you're not a major Disney fan boy (I'm not), there's just something about this place. It's worth seeing just once in your life. My cousins, who still live there, get a season pass every year. And they go a lot. Just saying.
Since 1955, Disneyland has expanded to become a functioning city-state within Anaheim's borders. Downtown Disney, Disney California Adventure, and a host of other attractions are all part of the experience. Do yourself a favor, take a day, pay way too much money, and get yourself on the Haunted Mansion ride. It's worth it.
Ticket prices vary based on the time of year and if you want to visit multiple parks or visit for multiple days, but adult tickets typically cost $105 so make sure you enjoy the HECK out of the log ride.
Raging Waters ($59)
If Disneyland isn't your thing, Raging Waters might be the perfect substitute. California's largest water park, Raging Waters is a force to be reckoned with. I grew up just minutes from here, so I've got nothing but fond memories of the 5-story tall "Dropout," the Amazon River, and the Wave pool.
The park has changed over the decades, but if you're in the mood for summer fun, "Go to where the 10, 210, and 57 meet in San Dimas." Season passes are only $59!
Knott's Scary Farm ($49)
One final theme park recommendation is Knott's Berry Farm—but with one caveat—only go during October.
This quaint western inspired theme park was the brainchild of Knott's, a jam magnate in Southern California, and honestly isn't that much fun most of the year (unless you really like jam…) However, Knott's becomes the place to be in October when they turn the park into Knott's Scary Farm. Hundreds of actors dressed as monsters, zombies, and shrieking ghouls. Seriously, they go all out. This place scares the crap out of me.
Where to Drink in Los Angeles: L.A.'s Best Bars
I don't care what the internet says—I like Hollywood. Sure, it's touristy, and dirty, and hard to find parking, and expensive, and crowded…wait.
Despite all that, it's still Hollywood. You're a tourist for heaven's sake, brave the crowds, pay for parking, and have a gosh darned experience. You deserve it. Here are some places that are enough fun to stay at until you need to call a cab. Or an Uber. Get an Uber (they're hipper).
Frolic Room – 6245 Hollywood Boulevard
The Frolic Room on Hollywood and Vine is the quintessential Hollywood dive bar. Around since the 30's, it was the watering hole of Hollywood greats, from Frank Sinatra to Bukowski. And they have the pictures on the wall to prove it.
Intimate, authentic, and just damned good. Oh yeah, and the price is right. You can still get a beer for $3. Beat that. I dare you.
I once got 2nd place in a Guiness Book of Records Ms. Pac-Man competition, so when I say I know a good arcade, take my word for it. EightyTwo LA is a good arcade. With booze.
I met up for friendly drinks with an old high school flame on a visit home a few years ago, and this place was fantastic for cutting through any awkwardness that cropped up. The games kept us occupied, the drinks kept the conversation flowing, and the TV above the bar had a live feed from a Street Fighter II console… so that was awesome.
Yes, this is a strip club. Yes, it's super weird in there. Yes, you should get a drink here. This place is a story machine. Go, have a night out in L.A. that you'll talk about for years to come.
There can be long lines on weekends, but the cheap drinks and heavy handed pours are worth the wait.
You walk through a freaking refrigerator door to get into this 1970's themed house of chill. Great drinks, hip people, and comfy corduroy couches. What more could you ask for? No wonder this is one of the most popular bars in L.A.
Davey Wayne's not "speakeasy" enough for you? Dirty Laundry has you covered with a bar in the basement of an apartment complex accessible only by side stairwell, via a code changed nightly (and only accessible on social media). This is the speakeasy of the 21st century.
Before you get too sketched out, Dirty Laundry is the brainchild of the Houston Brothers (they are the Hollywood nightlife powerhouse) and the space is actually a real speakeasy—as in, this exact space was where you'd get your hooch in the 1930's. So, if you're a history buff, get on their twitter or instagram accounts and get the password for a night of authentic secret drinking.
Note: It's a tiny, old basement, so your phone won't work once you get down there. Be prepared for a SUPER authentic night.
Tucked on the second floor of the swanky Hollywood Roosevelt Hotel, this bar was hard to find six years ago. Now it's a destination. A victim of its own success, The Spare Room still kicks ass. Full of secret photo booths, surprise performances, and games like Jenga and a vintage 2-lane bowling alley, it's still way less crowded than Lucky Strike. Oh yeah, and the cocktails rule.
Right across the street from the Chinese Theater, it's next door to the El Capitan. You can't miss it. So Hollywood it's almost painful.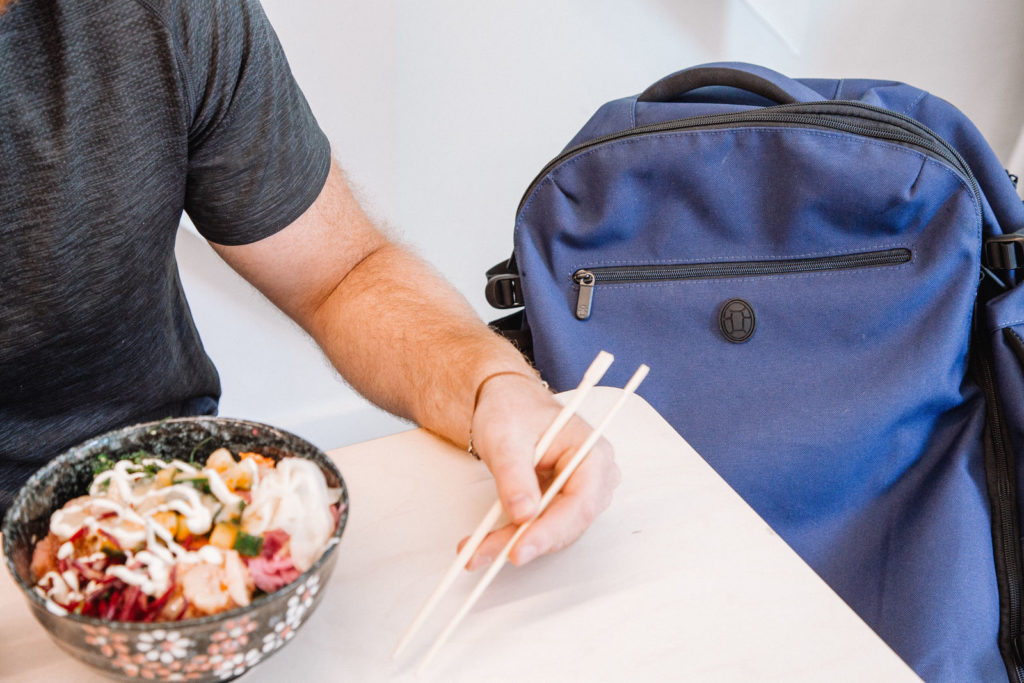 Where to Eat in Los Angeles
I am not a foodie. Not even a little bit. You can read a million restaurant reviews, but when it comes to L.A. dining there's only one place that gets me excited:
In-N-Out Burger
Having worked at In-N-Out Burger as a potato peeler and fry cook, the fact that I still eat In-N-Out on the way to and from the airport every time I visit home is saying something. Say what you will, this is the best food in L.A., and 40% of the reason I visit the West Coast at all. Love you, Mom.
The burgers are timeless and delicious, the fries are bountiful and salty, the milkshakes thick and creamy, and the "secret menu" items make you feel like you're ordering a happy meal from a speakeasy. Go there. You won't see any of these on the menu, but I always get "animal style" fries, a "protein style" double double SL, and a root beer float.
L.A. is a Foodie Paradise
However, Los Angeles is a foodie's paradise. It doesn't have the grand, European style dining experiences that other big cities have to offer. But what it lacks in luxury, it makes up for in heart and ethnic diversity.
See — we weren't lying — even Anthony Bourdain agrees that Los Angeles is the best eating city in the U.S.
We've taste-tested almost every restaurant on this list, and we recommend it as a starting place for how to eat your way around the city.
If you're really into food, you should know that the city's most important writer might be Jonathan Gold, the only food critic to have won a Pulitzer Prize. Gold ventures into immigrant communities to find the very best eating the vast metropolitan area has to offer, and he's the epitome of an anti-elitist. One week he might review a taco truck serving only obscure meats where a meal is under three dollars. The next he's just as likely to rave about a $100/plate restaurant that looks like Hollywood's finest product designers crafted its dining room. As long as the food wows him, he'll review new places.
His 101 Best Restaurants in Los Angeles list is legendary. If you love food, study this list.
His weekly archives are well worth checking out, too.
Los Angeles Packing List
L.A. never gets cold.
Sure, it might dip into the 50s for brief second, and it snowed once when I was a kid, but aside from a light jacket, don't pack for cold weather. L.A. also almost never gets any rain (about 14 inches a year), and almost all of that is during the winter. Pack accordingly.
Clothing
1 Lightweight Jacket or Sweatshirt—Just in case (and for your hike up to the Hollywood sign!)
1 Thermal Long Sleeve Shirt—For whatever reason, people in LA seem to celebrate winter clothing even when it's warm out. That's why everyone wears wool knit caps in the summer. I don't get it, but there you go.
2-3 Pairs of Skinny Jeans—Black is preferred. Look hip as hell. I recommend Uniqlo.
2 Pairs of Shorts—Jorts (jeans shorts) are the look of choice in the summertime. Perfect for exploring during the day.
1 Swimsuit—You will go to the beach. Or a hot tub. Hopefully both.
2 "Nice" Shirts—The aesthetic for L.A. nightclubs and bars is a mix of "dapper" and "dowdy." A hip t-shirt with the right pants (skinny jeans) and very, very, nice shoes (leather chocolate loafers, for instance) will get you into any club, but bring a few nice shirts to seal the deal if you're worried about your cool factor.
1 Pair of Sneakers—For hiking and pounding the pavement once you find that kind of close free parking spot that's actually two miles away. Converse go over well.
1 Pair of "Really Nice" Shoes—Seriously, bring your A-game. Leather. Wingtip. Penny Loafers. Something with a hint of vintage is a winner.
1 Pair of Sandals—Rainbow sandals are amazing. If you don't have a pair, you can pick some up in L.A. and tell the story of how you bought the sandals you're wearing in L.A. every time someone politely comments on them. How fun!
Socks—Only you know how stinky your feet are. Pack accordingly.
1 Wool Knit Cap—Doesn't matter what season it is, people insist on wearing these. Seriously.
4 Pairs of Underwear—Travel underwear work best for your carry on, because you can wear them longer and pack fewer. Just sayin…
Miscellaneous Items