Las Vegas Packing List: What to Wear in Sin City
The Tortuga Promise
At Tortuga, our mission is to make travel easier. Our advice and recommendations are based on years of travel experience. We only recommend products that we use on our own travels.
There's no place on Earth like Las Vegas. Known as "Sin City" for a reason, Vegas is the sort of adult playground where anything goes. Gambling is just the tip of the iceberg. If it's fun and debaucherous, you'll find it somewhere in this delightful desert oasis.
But you'll want to look the part no matter what you're after, so you're probably wondering what to wear in Las Vegas. That's where our Las Vegas packing list comes in.
There are those who focus their visit on the nightlife and glamour of the Strip. Others ditch it altogether in favor of the natural surroundings of the desert. Whether you're spending your 24 hours each day in the air-conditioned playground of casinos, sipping mojitos at a poolside bar, or exploring the surrounding canyons, you need to be prepared.
To that end, below you'll find the ultimate Las Vegas packing list for every season and occasion.
The Best Travel Backpack for Las Vegas
Let's start by looking at what you'll be packing everything into. When traveling to Vegas, less is more. You're going to want less clothing in all the desert heat, as well as less baggage to worry about. That means foregoing checked luggage by packing everything into a carry-on-sized travel backpack.
I personally recommend using the Tortuga Travel Backpack, which I have found is unrivaled for carry on packing capacity. No other bag allows you to make the most out of every square inch afforded to you by airline carry on limitations. The Travel Backpack has room for an incredible amount of stuff.
The Travel Backpack is comfortable to carry—even in the heat—thanks to its well-padded, sweat-wicking suspension system.
I've carried the travel backpack through countless trips, including to Las Vegas, and can report from firsthand experience that it's the perfect backpack for your trip.
Tortuga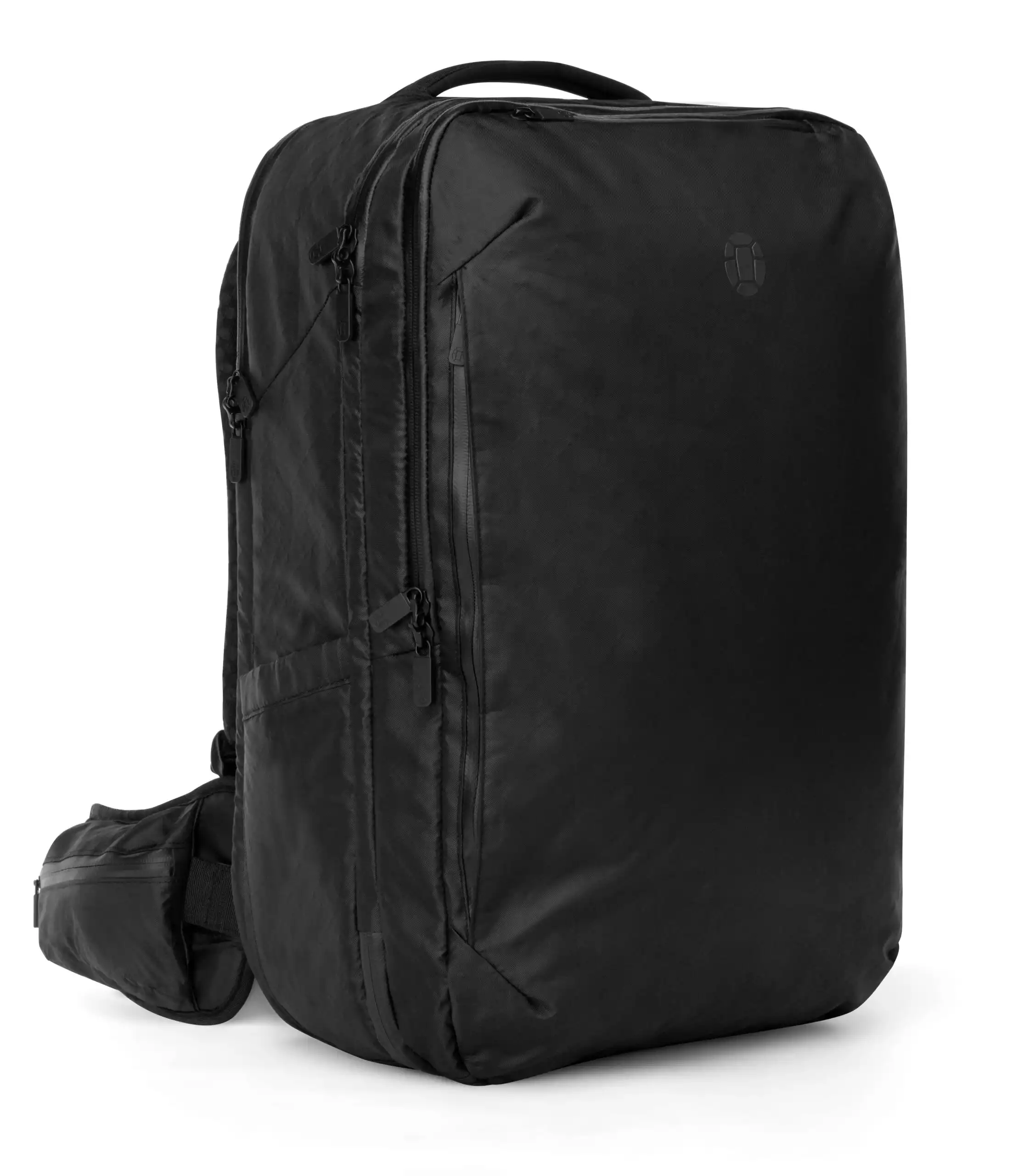 Las Vegas Packing Tips
Now that you know which bag you'll be using, your Vegas packing list will be determined by what you'll be doing.
Are you the traveler to pack comfy clothes to hang in the casinos 24 hours a day?
Do you need to dress up for the nightlife frenzy and glam of Sin City?
Are you in a bathing suit and flip-flops to spend all day at the pool?
Do you need only a pair of sturdy shoes and a water bottle for hiking the red rocks that decorate the desert landscape?
Whether it's an overnight bachelor party, a two-day stint of shows, slots, and buffets, or a long weekend of natural elements, pack wisely, get organized, and don't forget your wallet.
Las Vegas has grit, glitz, glamour, and glorious scenery. Being situated in the middle of a desert means cool nights, chilly mornings, and sun-filled afternoons during much of the year. The days call for one type of outfit, while your nights may be a whole different story.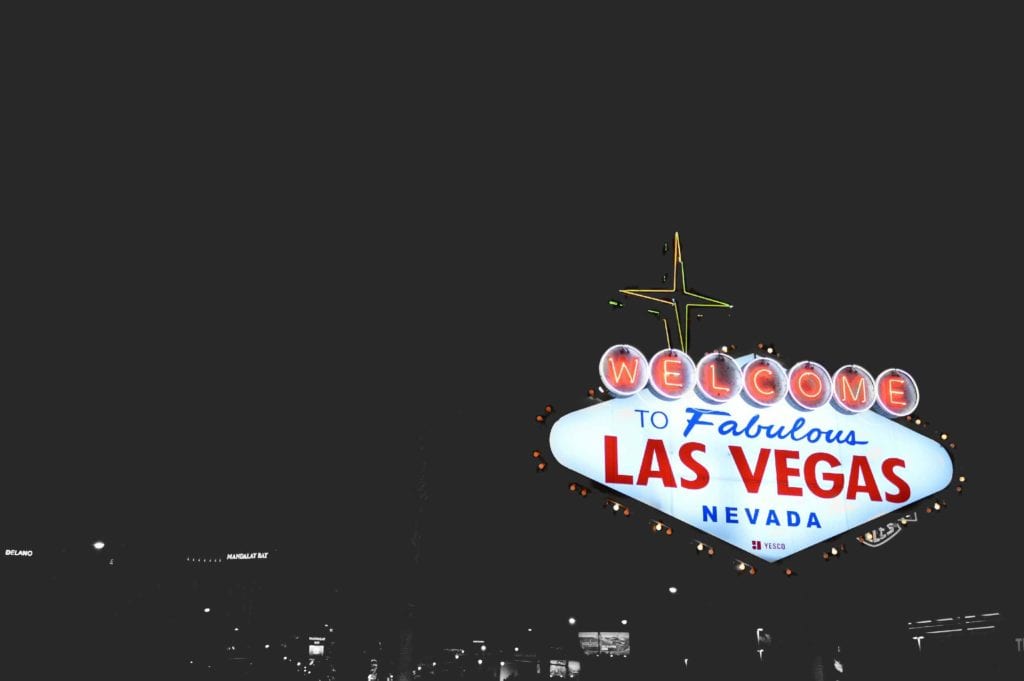 Las Vegas Packing List
Believe it or not, you can get everything you need into a carry on, even if you're headed to Vegas. Think multi-purpose when packing your bag.
Clothing
Depending on the time of year you visit, you might want as little clothing as possible or might need layers for heading up to the mountains to visit the snow in winter.
Balance your daytime and nighttime plans and try to choose clothing that can be dressed up, or down, to suit both needs.
Here's what you should have for your time in casinos or at the hotel:
1 pair of jeans or trousers
1 bathing suit
2 pair of shorts or skirts
1 or 2 sundresses if you prefer them to skirts
3 t-shirts or tank-tops
1 collared shirt or nicer blouse
1 cocktail dress or suit jacket
1 sweater, sweatshirt, or light jacket (the hotels and casinos are all air-conditioned)
1 set of workout gear
4-5 pair of underwear and socks
Shoes
And here are a few additions you should bring along if you're in the mood for hiking or other outdoor adventures:
Khakis, capris, or other hiking-friendly pants
Sweat-wicking t-shirt or shortsleeve shirt
Sun hat
Sunscreen
Hiking shoes
Hanging in downtown Las Vegas often involves visits to hotels and casinos. Those hotels are within walking distance but farther apart than they appear. So pack sturdy walking shoes.
Shoes take up a lot of space in your bag. Think about how you can combine some of the following with multi-use shoes to cover all occasions. At the very least, bring a pair of dressier shoes and wear your walking shoes on the plane.
Dress shoes
Flats
Sturdy walking footwear or runners
Flip flops or sandals
Accessories
Consider the desert combined with the craziness of the Strip when choosing your accessories. Make sure you're carrying as little as possible around downtown when you're walking for miles.
Toiletries
You can always buy what you need upon arrival, but being prepared with your own toiletries never hurts.
Medications you regularly take
Mini first aid kit
Dramamine (for those who might need it in-flight, on excursions, or on that rooftop rollercoaster)
Ibuprofen or Acetaminophen
Sunscreen
Chapstick
Extras
Expect the unexpected when you head to Las Vegas. Be prepared for anything and keep your technology handy to record the experience.
Camera
Chargers
Portable device charger
Converters (if traveling from overseas)
Refillable water bottle
Tortuga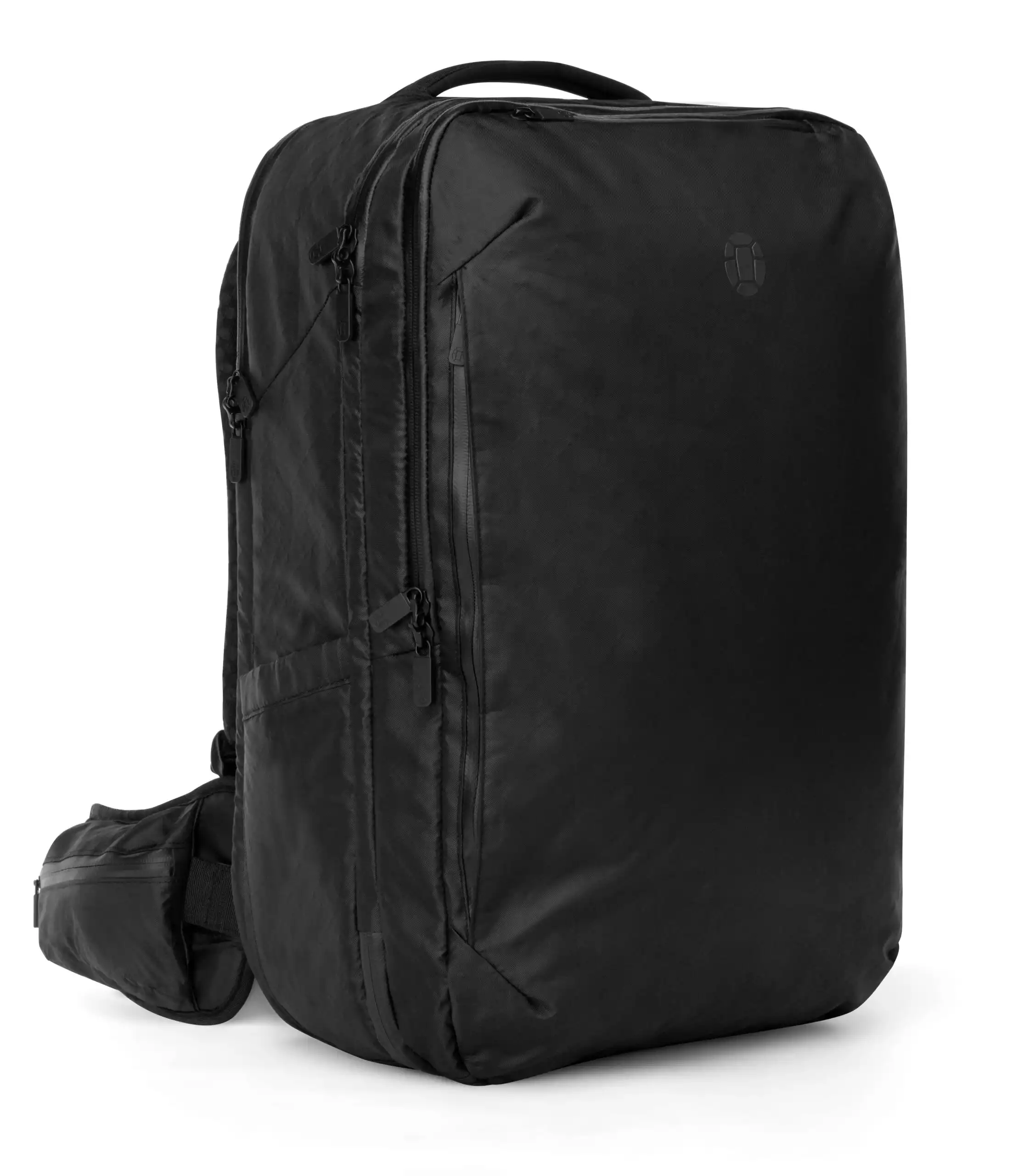 Conclusion
Vegas is easy to pack for. Be prepared for the sun and pack accordingly for how you plan to spend your time.
Hitting the Strip? Be ready to look cool while staying comfortable. Venturing outdoors to hike? Comfort and safety are key.
And less is always more, as it allows you to pack everything into the convenience of a carry-on-sized travel backpack.