Your Las Vegas Packing List for Every Season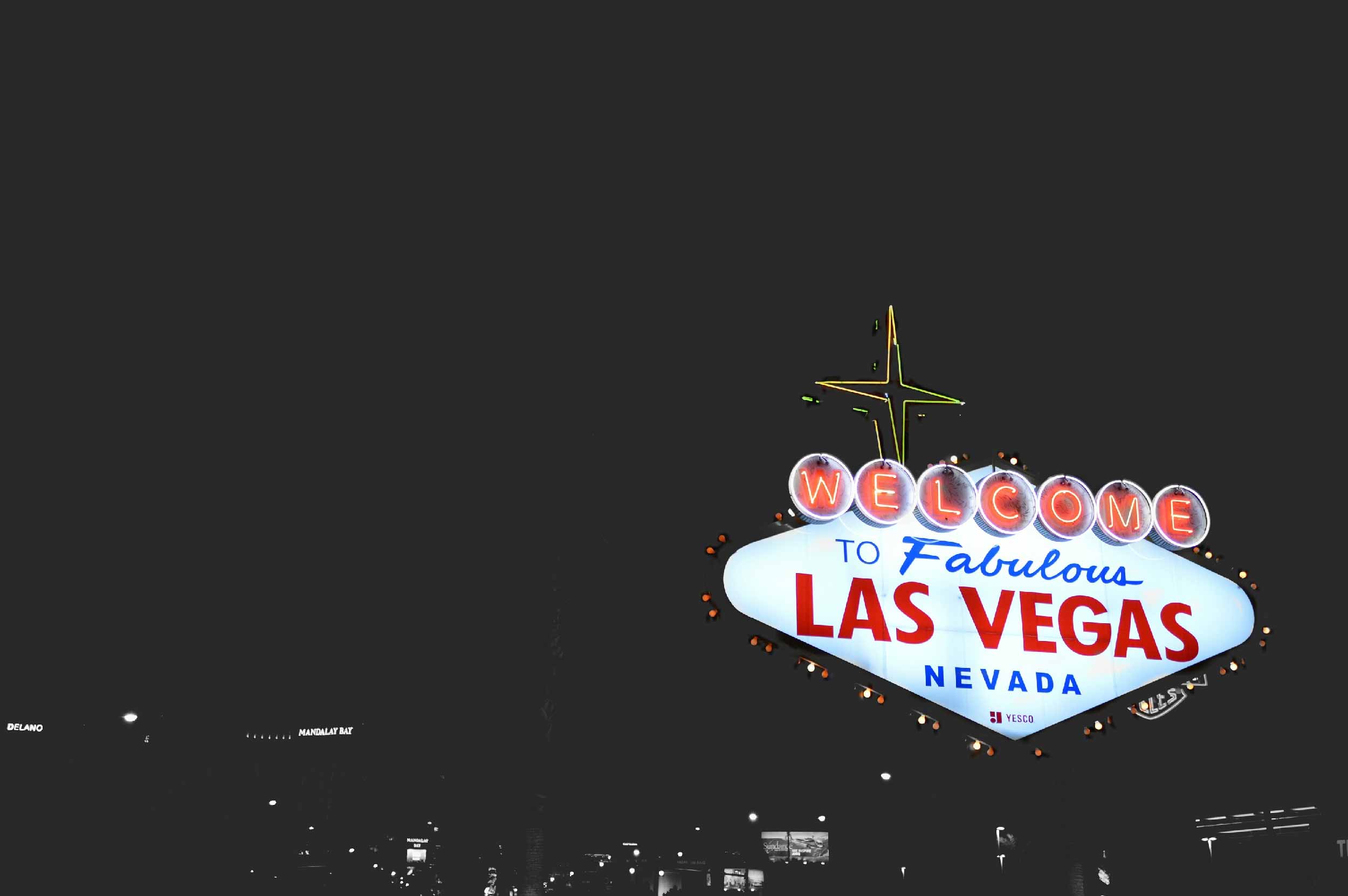 When Vegas calls… answer. Pack your bags and get ready for adventure! Pack in a carry on sized backpack and travel light for a long weekend in Sin City. Leave a little room in your bag for the things you'll buy while you're there.
Las Vegas, Nevada: Aka Sin City, Disneyland for grown ups, and the playground adults crave. This glam-filled oasis in the heart of the desert has an appeal all its own. For decades, the allure and excitement of Vegas has centered on gambling, and glitz. Consider the excitement with which little ones squeal at the thought of a first visit to the land of Mickey Mouse – now extrapolate decades – you've arrived.
There are those who focus their visit on the nightlife and glamour of the strip, while others ditch it altogether in favor of the natural surroundings of the desert oasis. Whether you're spending your 24 hours each day in the air-conditioned playground of casinos, sipping mojitos at a poolside bar, or exploring the surrounding canyons, you'll have to pack something, and you'll want to pack it in the right travel backpack.
Your packing list will be determined by your choices of activities:
Are you the traveler to pack comfy clothes to hang in the casinos 24-hours a day?
Do you need those heels, gold lamé, and feather boas for the nightlife frenzy and glam of Sin City?
Are you a bathing suit and flip-flops friend of sunshine and pools whose only decision is when to flip over and which umbrella filled drink to order?
Or, do you need only a pair of sturdy shoes, extra layers, hat, and water bottles since you are the hiking fiend who can't wait to climb the red rocks that decorate the desert landscape?
Whether it's an overnight for a bachelor party, a two-day stint of shows, slots, and buffets, or a long weekend of natural elements – pack wisely, organize accordingly, and don't forget your wallet. Remember to plan for your social media presence and selfie fixation too; at least once, you're certain to utter that ever-important mantra: "What happens in Vegas… stays in Vegas."
Choosing the Right Bag to Pack for Las Vegas
If you're headed to Las Vegas for a quick get away, resist the urge to pack a huge bag. Everything you need for a long weekend getaway to Sin City will fit in a bag that's 26-34L. That bag will fit neatly under the seat in front of you and be below the carry on size restrictions of the discount airlines that run cheap flights to Vegas.
Outbreaker Laptop Backpack $225
The Outbreaker Laptop Backpack is the perfect bag for a minimalist or long weekend getaway to Las Vegas.
At 27L, there's just enough room for a couple of days worth of close, your essential electronics, and toiletries.
This bag will let you move smoothly through your travel day and spend more time at the pool or roulette table than you do standing around the baggage carousel.
Las Vegas Packing Tips
Las Vegas has grit, glitz, glamour, and glorious scenery. Being situated in the middle of a desert, means cool nights, chilly mornings, and sun-filled afternoons during much of the year. The days call for one type of outfit, while your nights may be a whole different story.
Plastic bags work as space savers and wrinkle removers (you can even pack outfits in them), dirty laundry and wet bathing suit catch alls.
Rolling clothes in lieu of folding saves more space.
Packing small soft items inside shoes, cords within eyeglass cases, and purchasing travel sized toiletries allows you to utilize all space within your luggage.
Copy your travel documents, or be sure you have them on a digital file somewhere accessible (you might also want an emergency contact who is not traveling with you to have a copy of them along with your itinerary).
A state or government issued ID is a must (you will need this to get onto the plane, show at your hotel and prove that you're over 18/21 in order to be on the casino floors and to be served alcohol).
Pack an extra set of clothes (including underwear) and bathing suit in your carry on (if you're checking luggage).
Putting fabric softener sheets in your luggage eliminates odors and limits wrinkles.
Pack for the season: October – April is cooler (warmer clothing) while May – September gets downright hot (cooler clothing).
Las Vegas Packing List
Believe it or not, you can get everything you need into a carry on, even if you're headed to Vegas. Think multi-purpose when choosing your items.
Clothing
Depending on the time of year you visit, you might want as little clothing as possible, or you might need layers for heading up to the mountains to visit the snow in winter. Balance your daytime and nighttime plans and try to choose clothing that can be dressed up, or down, to suit both needs.
Remember to wear your bulkiest items on your travel day to make more room in your carry on.
1 pair of jeans
1 bathing suit & cover up
1 pair of khakis or capris
2 pair of shorts or skirts
3 t-shirts or tank-tops
1 collared shirt or nicer blouse
1 cocktail dress or suit jacket
1 sweater, sweatshirt, or light jacket (hotels/casinos are all air conditioned)
1 or 2 sundresses if you prefer them to skirts
1 set of workout gear (get your yoga on)
4-5 pair of underwear and socks
Shoes
Hanging in downtown Las Vegas often involves visits to hotels and casinos. Although definitely within walking distance, those hotels are further apart than they appear, so those sturdy walking shoes are no joke.
Shoes take up a lot of space in your bag. Think about how you can combine some of the following with multi-use shoes to cover all occasions. At the very least, bring a pair of dressier shoes and wear your solid walking shoes on the plane.
Dress shoes (for fancy nightlife)
Flats (because why wear heels on holiday?)
Sturdy walking footwear or runners (the strip is long)
Flip flops or sandals (even your feet deserve some sunshine)
Accessories
Consider the desert combined with the craziness of the strip when choosing your accessories. You'll want to take the hot, dry, climate into consideration in summer and you'll want to make sure you're carrying as little as possible around downtown when you're walking for miles.
Side purse, wristlet, evening bag, or daypack
Hat
Hydration sachets & vitamin B tablets
Personal Items
These are the things to add to your usual toiletries kit when heading to Vegas.
Medications you regularly take
Mini first aid kit
Dramamine (for those who might need it in flight, on excursions, or on that rooftop rollercoaster)
Ibuprofen or Acetaminophen (hello Vegas hang over)
Lotion with aloe (to keep your skin feeling crack-free and limit sunburn pain)
Chapstick
Anti-bacterial hand gel (you never know what germs collect on that slot machine)
Extras
Expect the unexpected when you head to Las Vegas; be prepared for anything and keep your technology handy to record the experience. Be ready to shop 'til you drop, and plan ahead to have room to take your new purchases home. Consider including your:
Camera (if you want to have any photographic evidence)
Chargers
Portable device charger
Converters (if traveling from overseas)
Refillable water bottles
Bring Out Your Inner Vegas
Finally, it's Vegas, so pack some bling to dial up your fun:
Gold lamé leggings (because lamé never goes out of style)
Feather boa (channel your inner diva)
Shimmery top (you have it, might as well bring it)
Sparkly eye shadow (because Vegas does glitter)