MEI Voyageur vs Tortuga Travel Backpack
The MEI Voyageur is an adventure travel backpack that dates back to the 1970s.
The Voyageur shares several features with the Outbreaker travel backpack, including the dimensions, a front-opening, single main compartment, and hip belt. Both backpacks are the maximum size for carry on luggage: 22 x 14 x 9 inches. Like a suitcase, both bags open from the front for maximum accessibility and easy organization.
With so many similarities, what sets the Outbreaker apart from the Voyageur?
21st Century Design
Although it was popular in the 1970s, the Voyageur hasn't evolved to meet the needs of modern travelers. The bag lacks a laptop or tablet sleeve, an absolutely necessary feature on any modern travel backpack. There is no way to safely carry your computer in a Voyageur.
The Outbreaker has an integrated laptop sleeve that fits up to a 17″ computer. And, it's even checkpoint friendly, so you don't have to remove your laptop when you're going through security. Lay the laptop section on the belt and zip through TSA like a pro.
Active Development
Why has MEI fallen behind?
From MEIVoyageur.com:
"The Voyageur went out of production – and is extremely hard to find. Finally I have hunted the manufacture [sic] down and they agreed to allow me to distribute the packs online."
The Voyageur is outdated because MEI stopped making it. Voyageurs are now sold by a reseller.
Both MEIVoyageur.com and MEIPacks.com are outdated. The former site's copyright is three years old. You can't even buy online from the latter site; you would have to call or email them at a Netscape email address that both MEI sites share.
If you do manage to order a Voyageur, you will have to wait for it. According to MEIVoyageur.com, "Current delivery times can exceed 4 weeks." One Bag Girl waited even longer. She says:
"The first MEI bag that I bought took 3 months to arrive. We weren't even sure if it would come."
Tortuga's travel backpacks are in active development. We, Fred and Jeremy, founded Tortuga in 2009 and still run it today. In addition to making a modern bag, we pledge to continue improving Tortuga's products. We constantly listen to our customers' feedback to continually improve our products.
If you're looking for a backpack made for modern travelers, check out the Outbreaker.
Related Articles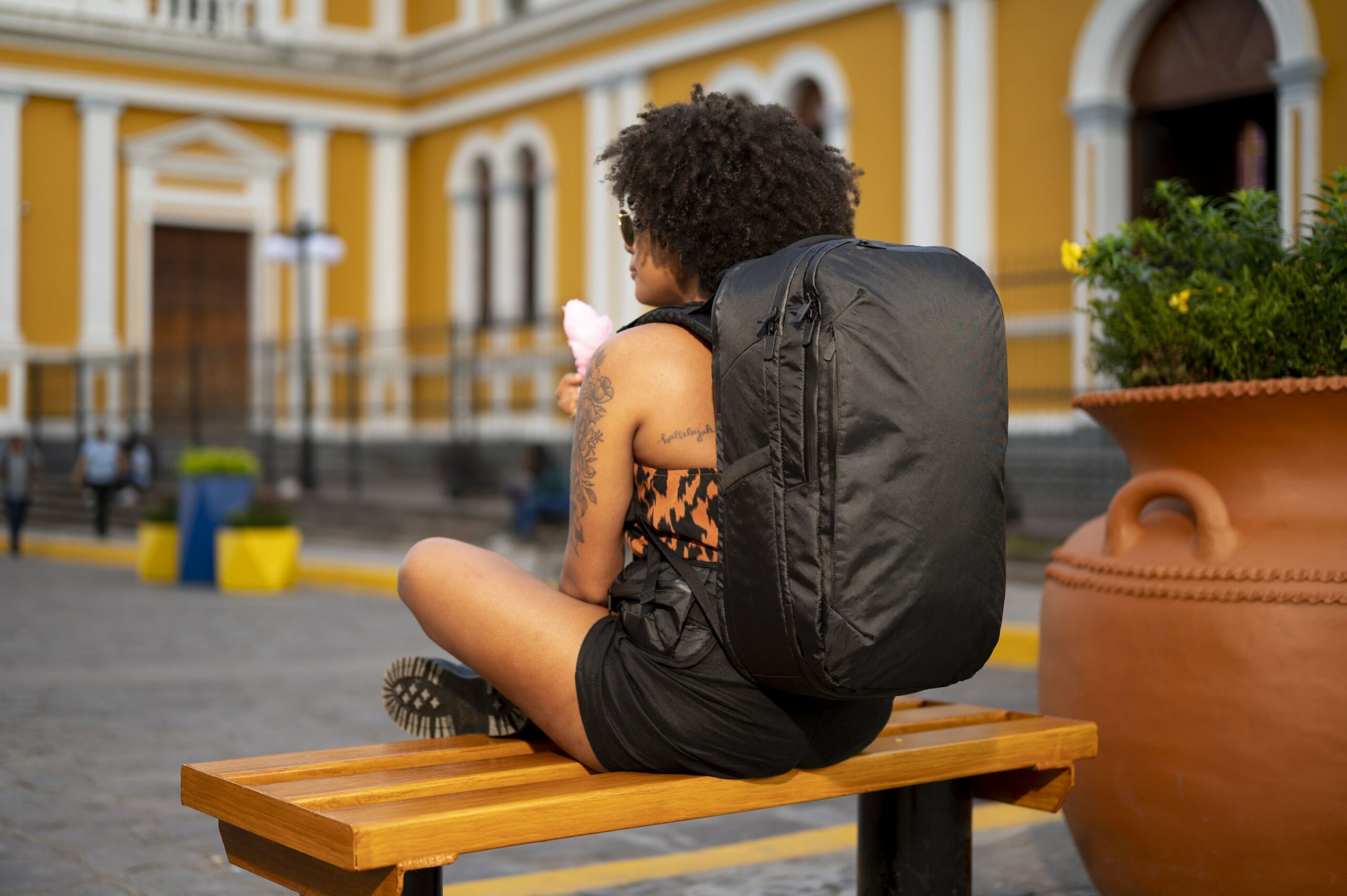 40L: Max International Carry On
Shop Now