Mexico Packing List: What to Take South of The Border
The Tortuga Promise
At Tortuga, our mission is to make travel easier. Our advice and recommendations are based on years of travel experience. We only recommend products that we use on our own travels.
When I traveled to Mexico, it was my first attempt packing for an international trip in just a daypack. Although that's pretty extreme, not having a ton of luggage made travel around Mexico much easier. My partner and I were able to walk from the bus station to our hotel in Oaxaca City, skip baggage check lines at the Mexico City airport, and generally felt less like tourists. Although, yes, such minimalism is unusual, packing light on our trip to Mexico saved us a lot of hassle.
If you're wondering what to pack for Mexico—whether it's to Cabo San Lucas or San Cristobal—below is a Mexico packing list based on ours. We traveled through Mexico City, Oaxaca, and the coast so we needed to be just as prepared to battle mosquitos by the beach as we were for Oaxaca City's cooler nights.
This Mexico packing list can be adapted to any destination in the country. Whether you're headed to Punta Cana or Mexico City, Cancun, or Oaxaca, here's what to pack in your backpack for Mexico.
Mexico Packing List
Travel Backpack
You don't need to travel with just a daypack like I did, but it is much easier to navigate Mexico without dragging a suitcase behind you. Choose a carry on-sized travel backpack. You're going to be on and off buses, wandering streets, and hopping in and out of Ubers, so make it easy on yourself. A carry on backpack helps you avoid checked bag fees, waiting at the carousels, and lost or damaged luggage. Plus, you'll get around the city faster carrying something light that you can handle easily.
You shouldn't be thinking about cumbersome luggage on your vacation—pack the right bag so you can enjoy your trip.
Tortuga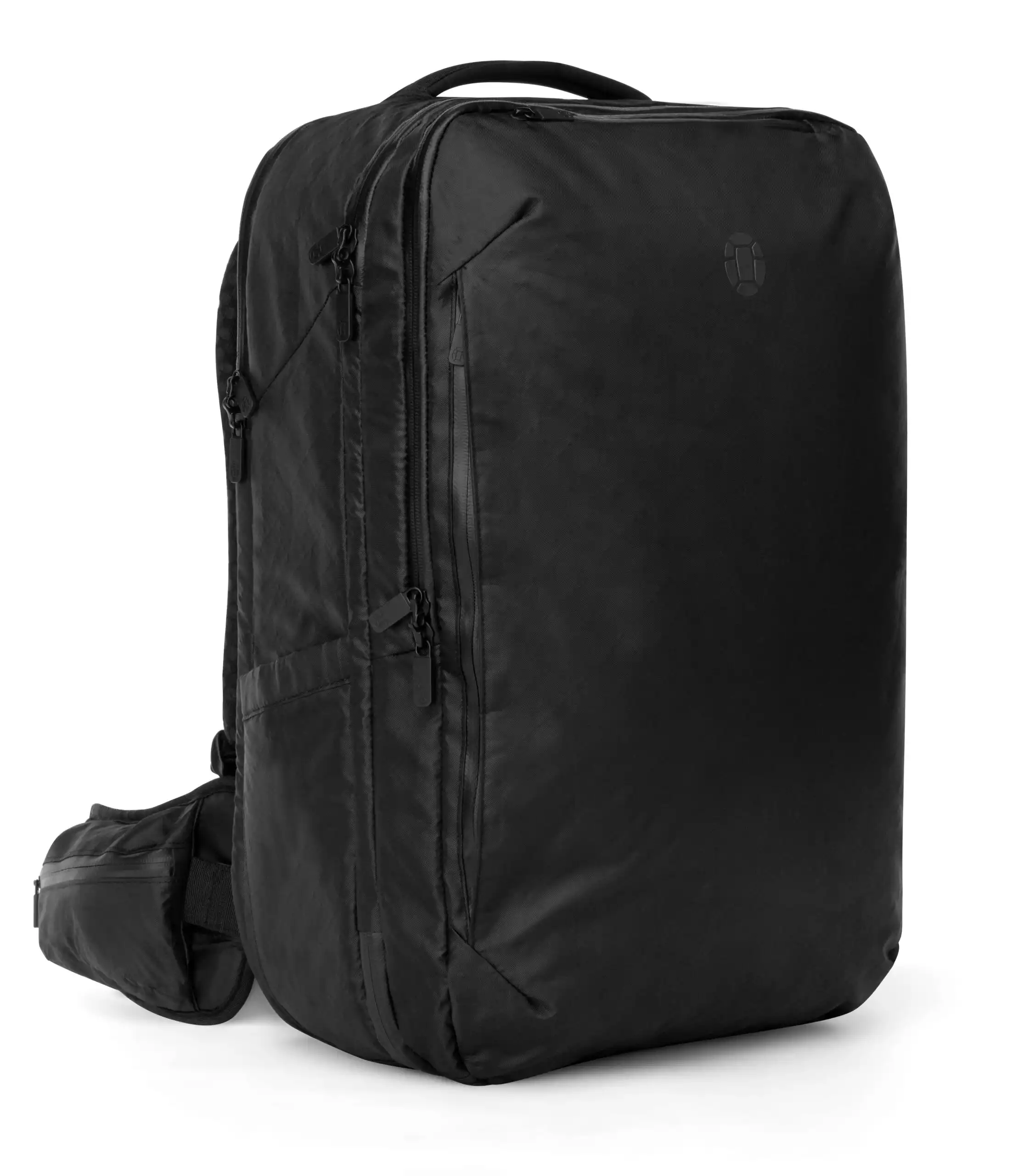 The Tortuga Travel Backpack, outfitted with obsessive organization and premium ergonomics, is perfect for a trip to Mexico. The Travel Backpack opens like a suitcase so you can see what you packed easily. The fully-adjustable harness allows for a perfect fit for your body.
Shorts or Skirt
For women, shorts aren't commonly worn in Mexico but are nice to have at the beach. I'd recommend bringing a skirt and a pair of athletic shorts (for outdoor activities or as a beach cover-up). A maxi skirt is my preference since I can wear it in cool weather or tie a knot in it to turn it into a midi or mini skirt in warm weather.
For men, two pairs of shorts (my partner brought one that doubled as a swimsuit, and one to wear) should be enough, especially if you don't plan on being on the beach your entire trip.
Shoes: Sandals and Sneakers
Our trip was in October when there wasn't a lot of rain, so I brought one pair of strappy, comfy sandals that I could wear to nice restaurants, the beach, and walking around town. If it had been rainy, I would have opted for a pair of breathable, plastic jelly flats that don't slip off my feet the way flip-flops do. You can find them in just about any market across Asia, Africa, and Latin America for less than $5.
In addition to that, bring one pair of sneakers. Either trail runners for hikes or comfortable sneakers for walking around cities work best.
Tank Tops or T-Shirts
For our trip, I packed two basic tank tops, one basic t-shirt, and one nice tank top for going out. Like any trip, make sure you can mix and match these with the bottoms you choose.
Bathing Suit
If you're going to Mexico, there's a good chance you'll visit a beach. And for every resort-filled destination like Cancun or Cabo there's a laid-back, smaller beach town that's just as beautiful. We stayed in San Agustín (near Mazunte) at a beach-side cabaña called Un Sueño. If you're packing for Cancun, Punta Cana, or any other beach, be sure to bring your bathing suit.
Bug Spray and Sunscreen
Forgetting the bug spray at home ended up costing me $10 for a tiny bottle in Mazunte. In smaller towns, sunscreen is also overpriced. Make sure you pack both or pick some up in a bigger city—like Mexico City—before heading to the coast.
If you're traveling carry-on-only, remember that they must be less than 3.4 oz to accommodate TSA regulations.
Medications
Anything you'd need or forget can be picked up in Mexico (sometimes for less), but some medications that are nice to have on hand include:
Ibuprofen (for headaches, aches, etc.)
Imodium (for serious stomach issues)
Pepto-Bismol (for minor stomach issues… or for when you eat too much cheese)
Dramamine (for if you get motion sick easily and plan on taking a bus anywhere)
Most of Mexico has low-to-no risk for malaria, and most travelers will have no need for anti-malarial medications.
Sarong or Quick-Dry Towel
Bring a towel if you plan on staying in a hostel (and don't want to rent one), Couchsurfing, or going to the beach.
I carry a sarong that doubles as a towel, especially when I know I'll be more likely to use it as a scarf, beach blanket, or cover-up than as a post-shower towel.
Daypack
A daypack is a must-have for on-the-ground adventures. Choose one based on how you're going to use it.
If you're just carrying a few things for a day of sightseeing, the Outbreaker Packable Daypack will be perfect, with padded mesh straps and breathable back panel to keep you feeling comfortable and cool. Best of all, the daypacks packs flat in your luggage when not in use.
Extra Change Purse
In countries like Mexico—where cash is king and haggling is common—I like to carry two wallets.
One is my main wallet with credit cards, ID, and U.S. dollars.
In the other, I'll keep about $20 or so in small change. This is the one I'll pull out in marketplaces or restaurants so as to make myself less of a target. If you're haggling for something, it's handy, since flashing a lot of cash in front of a vendor definitely won't get you a lower price.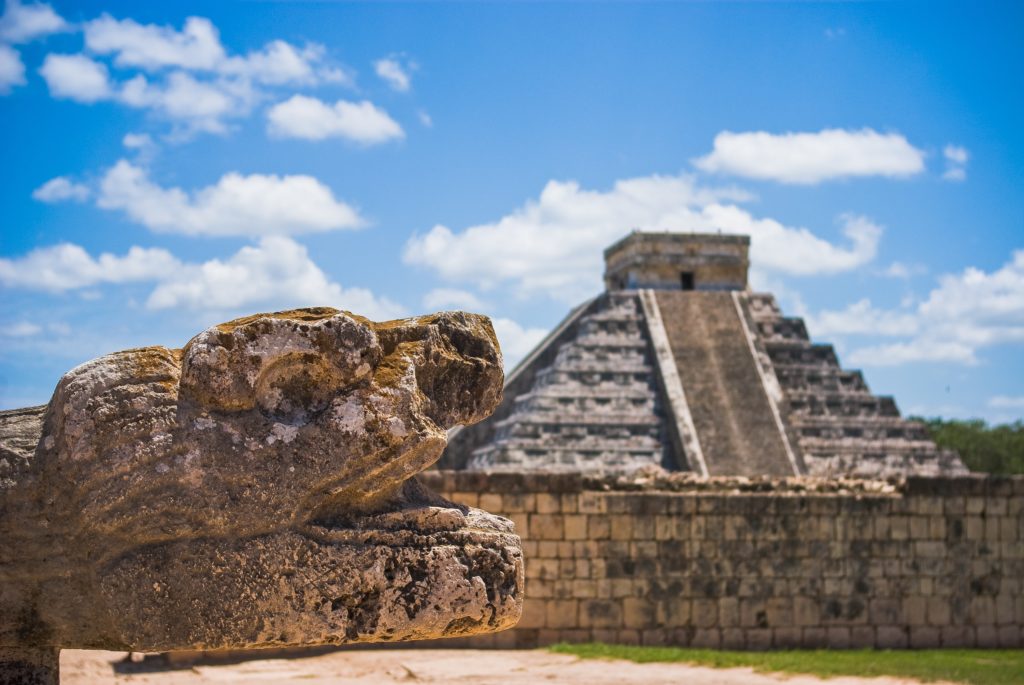 What (Else) to Pack for Mexico
Like anywhere, don't forget the usual travel essentials, like:
Passport and copy of your passport (kept separate)
Toiletries (shampoo, conditioner, toothbrush, toothpaste, soap, razor)
Socks (if you're bringing sneakers)
Electronics and chargers
Headphones
Book or Kindle
Water Bottle
Tap water isn't safe to drink in much of Mexico, but you can help cut down on plastic bottle waste by buying 5-gallon jugs of water and refilling a reusable water bottle during your trip.
Another option is to carry a filtering water bottle, like the GRAYL, and never worry about water quality when you're traveling again.
Unlocked Phone or International Plan
My partner tested an international extension of his data plan with AT&T while we were in Mexico. The extension was $30, and we went through it in about 2 days.
We got by without a phone after that, but it was nice to have for calling Ubers, directions, and calling up the guest house owner of Un Sueño when we arrived after dark. Next time, I'd skip the international plan and instead get a local SIM card to put in my unlocked iPhone.
At Tortuga, we favor the T-Mobile International plan for its ease of use and coverage in 140+ countries. In Mexico, your plan will even allow you to tether your phone, just like in the USA, to provide wifi to your computer or other devices.
Mexico Travel Apps
Putting the right stuff on your phone is almost as important as putting the right stuff in your bag. A few travel apps that are helpful in Mexico include:
Tortuga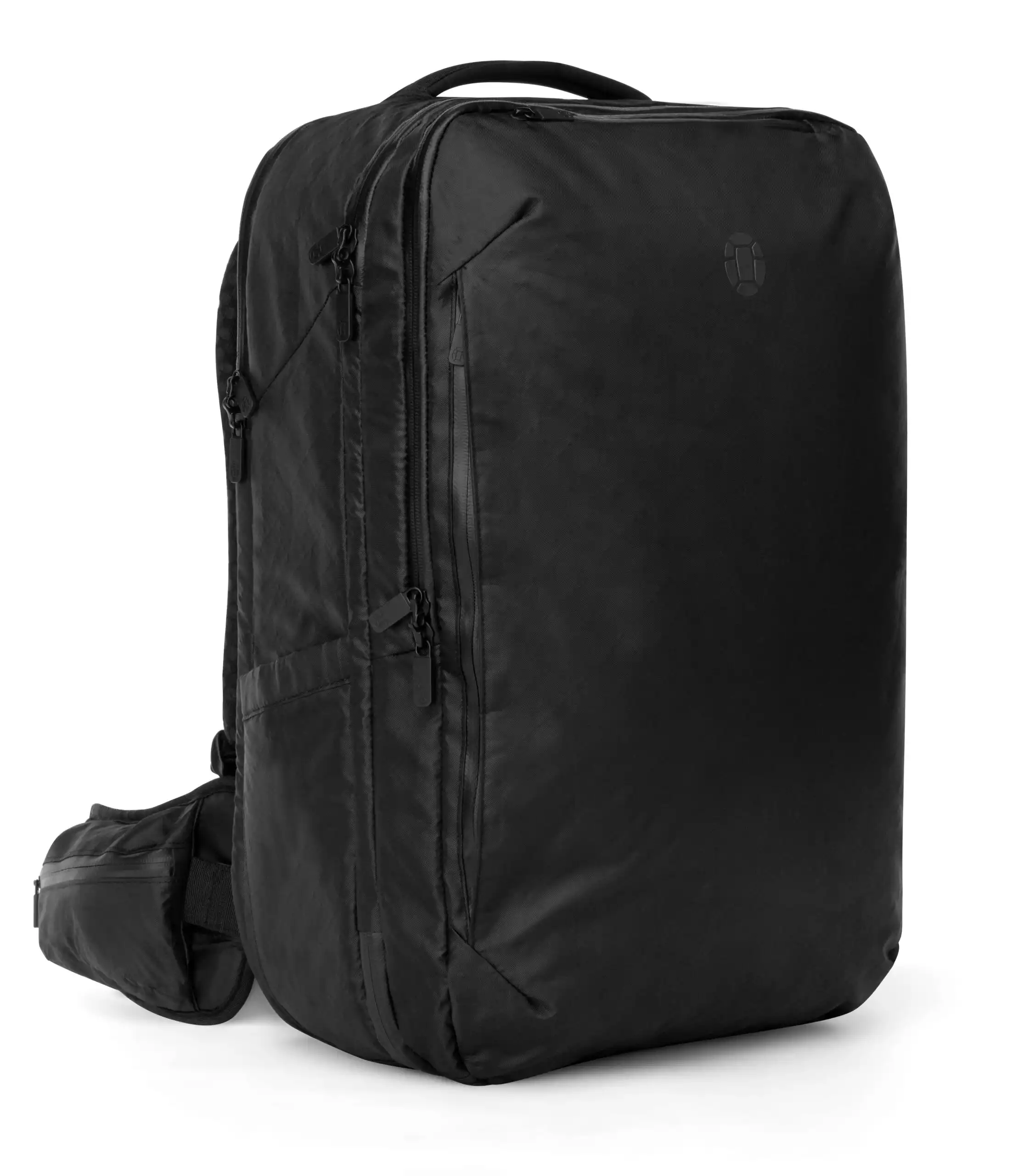 Inland Mexico Packing List
While most travelers will flock to the beaches of Mexico, the center of the country has some of the best food, cultural sites, and local experiences. If you venture off the coast, add these items to your packing list:
Sweater or Sweatshirt
Similar to California, the area around Mexico City and Oaxaca is warm during the day but chilly at night. Bring a sweater or a sweatshirt to throw over your daytime outfits once the sun goes down. You'll also want one on AC-heavy bus or plane rides, too.
If you're like me and get cold easily, a small beanie and/or a scarf can also go a long way, and neither take up too much room in your bag.
Rain Jacket
A breathable rain jacket shell is ideal. Bring it with you to keep dry during rain showers or as an additional layer on top of your sweater (it can drop into the low 40s at night during some parts of the year).
Pants
Seriously. Bring pants. One or two pairs of pants (or in my case, 1 pair of yoga pants and 1 pair of jeans) should be enough. You'll want them in the colder areas of Mexico but also to look nicer. Exercising and beach aside, shorts are kind of a touristy thing.
What Not to Pack for Mexico
Adaptor – Mexico uses the same outlets as the U.S. and Canada. If you're from Australia, Europe, or elsewhere, you will need to bring an adaptor.
Flashy jewelry – Make yourself less of a target and pick some up in Mexico instead.
Bullet Point Packing List for Mexico
1 sweater or sweatshirt
1 rain jacket
1-2 pairs of pants
1 skirt and/or 1-2 pairs of shorts
Sandals
Sneakers
3-4 tank tops or t-shirts
Bathing suit
Unlocked phone and apps
Bug spray and sunscreen
Medications
Sarong or quick-dry towel
Extra change purse