New Orleans Packing List: What to Wear in the Big Easy
The Tortuga Promise
At Tortuga, our mission is to make travel easier. Our advice and recommendations are based on years of travel experience. We only recommend products that we use on our own travels.
New Orleans is the United States' most unique city. With its singular blend of American, Southern, French, African American, Creole, and Haitian influences, everything from the food to the architecture to the accent is distinctive from any other place in the country. When you go you want to be prepared for whatever the Big Easy throws at you, and that means having a solid New Orleans packing list.
And it will throw unique circumstances your way. With its diverse neighborhoods and unpredictable weather, preparation is key. That means knowing what to pack and what to wear in New Orleans.
Tortuga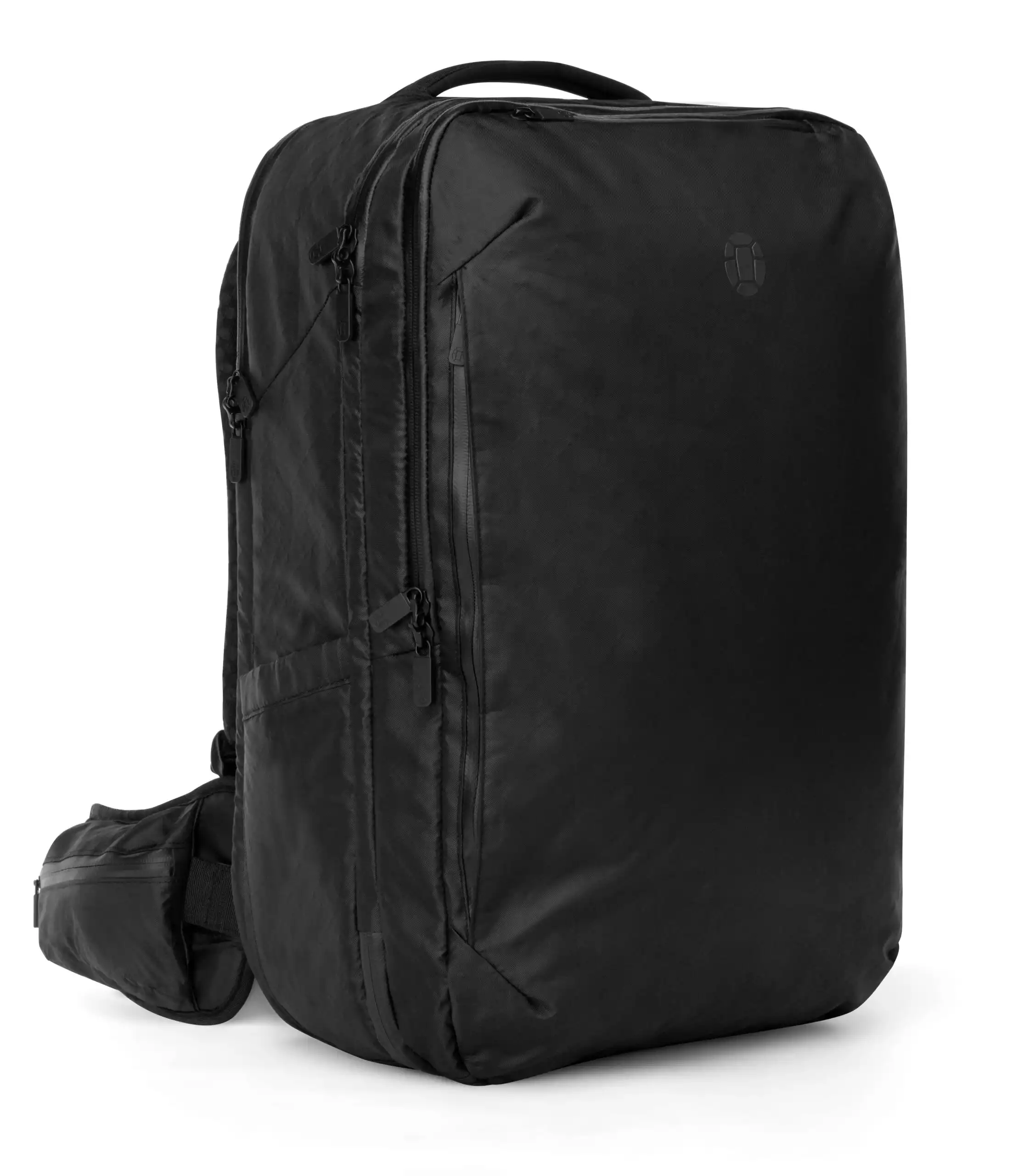 The Best Backpack for New Orleans
I've spent a lot of time in New Orleans, and at this point there's only one bag I'll bring: the Tortuga Travel Backpack. Here's why:
Carry-on-only: After many years of travel, I refuse to check luggage anymore. I'm tired of stressing out over lost bags, unexpected fees, and waiting around at baggage claim. The Travel Backpack is a carry-on-sized travel backpack that allows you to use every square inch afforded by airline carry-on restrictions. Thanks to its smart organizational features it's easy to fit in more stuff while keeping everything in its place.
Waterproofing: It rains often and heavily in New Orleans. The Tortuga Travel Backpack is equipped with a waterproof sailcloth exterior that will help keep all your things dry.
Comfort: When you're wandering through the heat and humidity of New Orleans, comfort can be hard to come by. The Travel Backpack features a fully-adjustable harness and thick padding that make it far more comfortable than other backpacks.
When to Visit New Orleans
New Orleans is on the Mississippi Delta of the Gulf Coast of Louisiana. The summer climate can be described in two words: hot and wet. The rest of the year, however, is pleasant with average temperatures in the 60-75 °F range and lows not dropping below 40 °F. Of course, you'll encounter cold snaps in winter, and sudden thunderstorms make their presence felt year-round, but there are many months of great weather to choose from.
Budget-wise, the most affordable months are also the hottest: mid-summer.
The most popular time to visit New Orleans is during Mardi Gras: the long weekend before Fat Tuesday in late February, which signals the end of Carnival and the beginning of Lent. If you want to experience Mardi Gras, be sure to book a hotel room months in advance, and be ready to pay a pretty penny for it.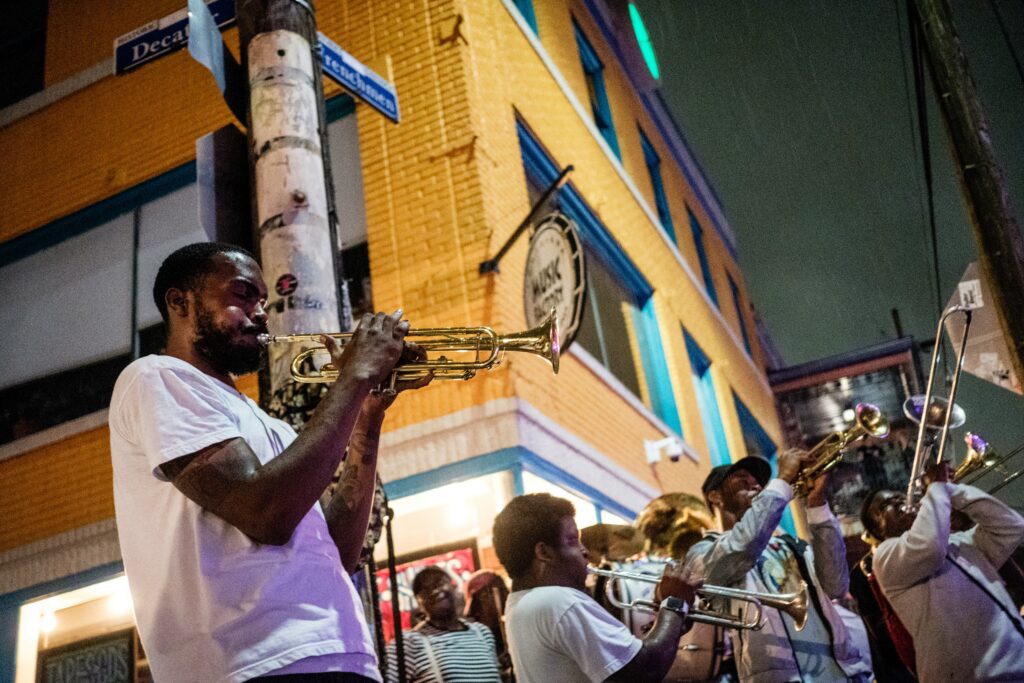 New Orleans Packing List
Here's a comprehensive packing list for New Orleans:
3 casual t-shirts
1 long sleeve shirt for layering on cool evenings
1-2 dressier shirts or blouses
1 pair of walking shoes
1 pair of dancing shoes (learn the Lindy Hop & Zydeco while you're in town!)
1 rain jacket or travel umbrella
4 pairs of socks
4 pairs of underwear
1 swimsuit
1 pair of earplugs (especially if you plan on getting any sleep during Mardi Gras)
In the summer add:
1 bottle of sunscreen (or buy it there)
1 hat with a wide brim for the sun
1 pair of sunglasses
In the winter add:
1 light sweater
1 scarf
Exchange the light jacket for a medium-weight one
1 pair of light gloves
Tortuga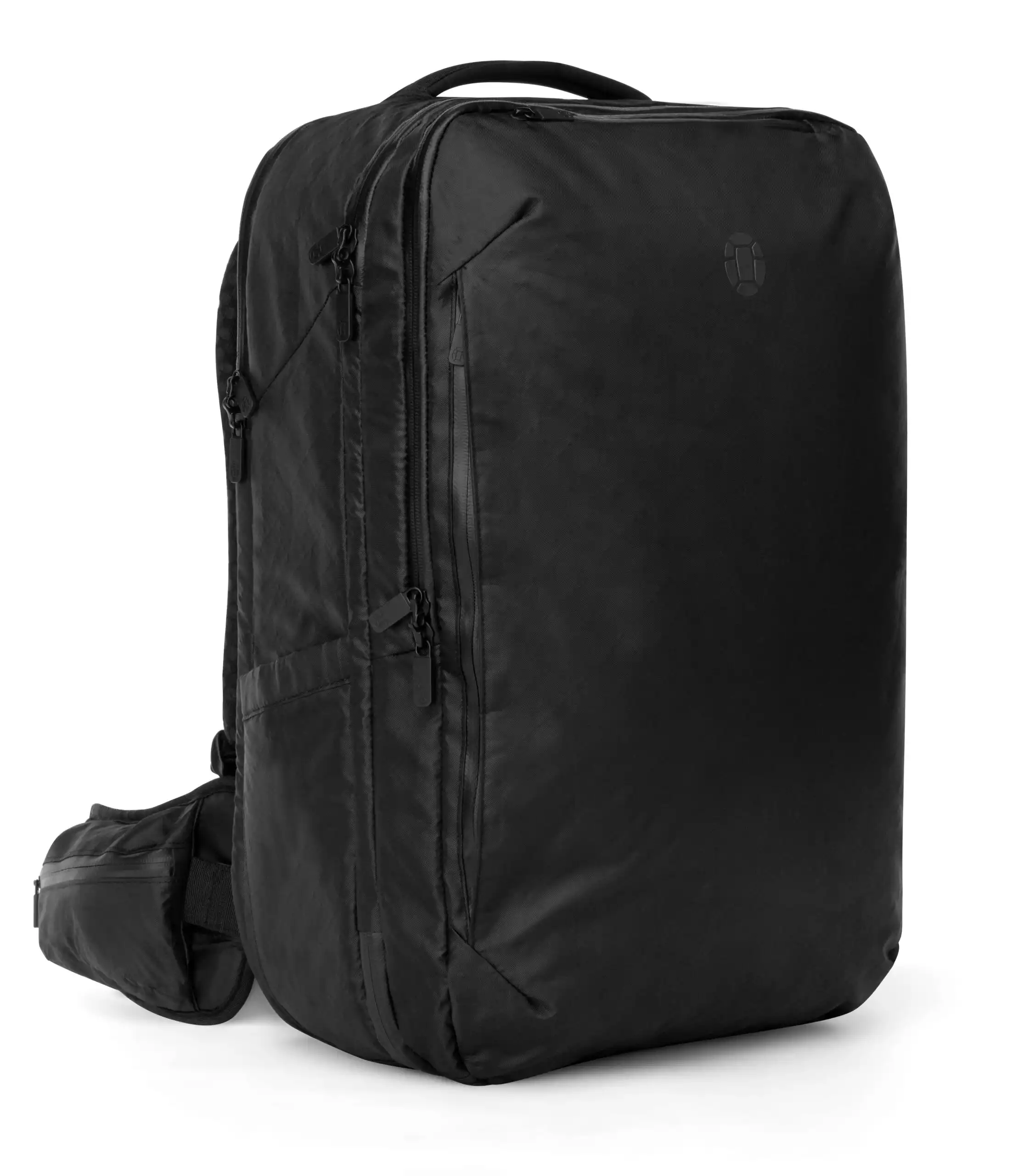 Daypack Packing List for New Orleans
Here's what should be in your daypack for New Orleans:
Water bottle (if you're drinking—and it's NOLA, so you're almost certainly drinking—stay hydrated)
Sunglasses
Sarong
Hat
Spare battery charger
Your room card from your hotel front desk (any driver can use that to get you home when you're tired or inebriated)
What to Wear in New Orleans
Aside from a few chilly moments, New Orleans is hot and humid all the time. Sometimes that humidity tips over into rain.
Dress for the weather. You'll be sweating, so wear lightweight, breathable clothes. Shorts, short sleeves, and skirts are staples. And it's good to have some kind of light rain layer just in case.
When it comes to New Orleans fashion, virtually anything goes. New Orleans is an eclectic place where people tend to wear a lot of bright colors and clashing patterns. During the day, it's all about keeping cool. At night, you'll see people layer a bit to up their style game. Women don elaborate dresses and headscarves while men accessorize with a blazer, hat or cap, and sometimes even a vest and/or suspenders.
If you're visiting during Mardi Gras, literally anything (and often nothing) goes. The weirder the better.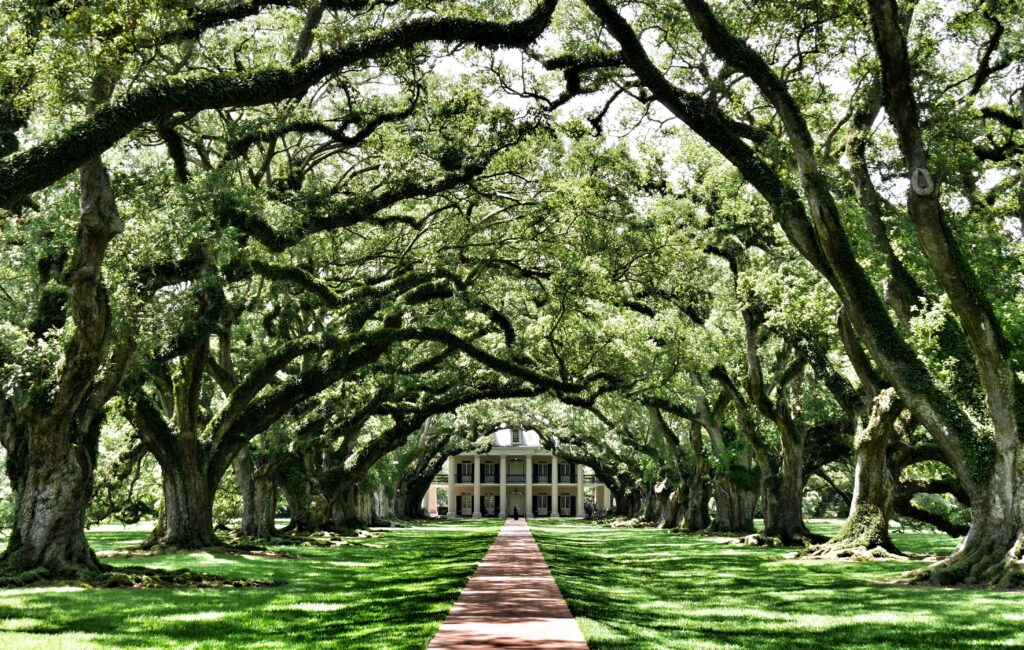 Where to Stay in New Orleans
While most people assume they should stay in the French Quarter when visiting New Orleans, there are plenty of other great central neighborhoods that tend to be less expensive and less inundated with tourists.
The Bywater and Marigny are hip, affordable areas that are adjacent to the Quarter. There you'll find the famous jazz clubs on Frenchmen Street.
The Garden District is a charmingly green area where you can ride the city's famous streetcar line. Just north of this is Carrollton, a largely residential area where you'll find a slew of delicious restaurants.
Some people call it sketchy, but I'm a big fan of St. Claude Avenue and the Upper Ninth Ward area in general. They have plenty of happening music venues, unique bars, and tasty eats.
On the other side of the Mississippi River, you'll find Algiers, which is known for its old-school architecture and traditional food.
Conclusion
New Orleans is one of the greatest cities in the U.S. Period.
Whether you're going for the music, the food, the history, or the party, you'll have no trouble enjoying yourself. And the locals are some of the friendliest people I've ever met.
So grab yourself a Dat Dog and a cold one from Abita Brewing Company, and enjoy the festivities. There's literally always something fun going on in New Orleans.