TL;DR The Setout Packable Daypack and Packing Cubes are now available for purchase.
—
We're excited to announce two new accessories that we hope will make your travels easier and more enjoyable: a packable daypack for a day of sightseeing and packing cubes that fit perfectly in the Setout Backpack.
The Packable Daypack
First, a bit of Tortuga history. In 2017, we launched the
Outbreaker Daypack
: a highly weather resistant daypack that packs flat and safely carries a computer. We knew that making a travel daypack strong enough to carry a computer would come with packability as a tradeoff. Our plan was to address this with a future daypack that would be more packable but wouldn't carry a computer. Today, that "future daypack" is here: the
Setout Packable Daypack
. It's designed to be the ideal blend of packability and comfort. At only 8.5 oz (0.53 lbs), it's our lightest daypack yet. It's perfectly sized to carry a day's worth of sightseeing essentials and packs into its own front pocket for one bag travel. Read more about the difference between the Setout Packable Daypack and the Outbreaker Daypack
here
.
The Packing Cubes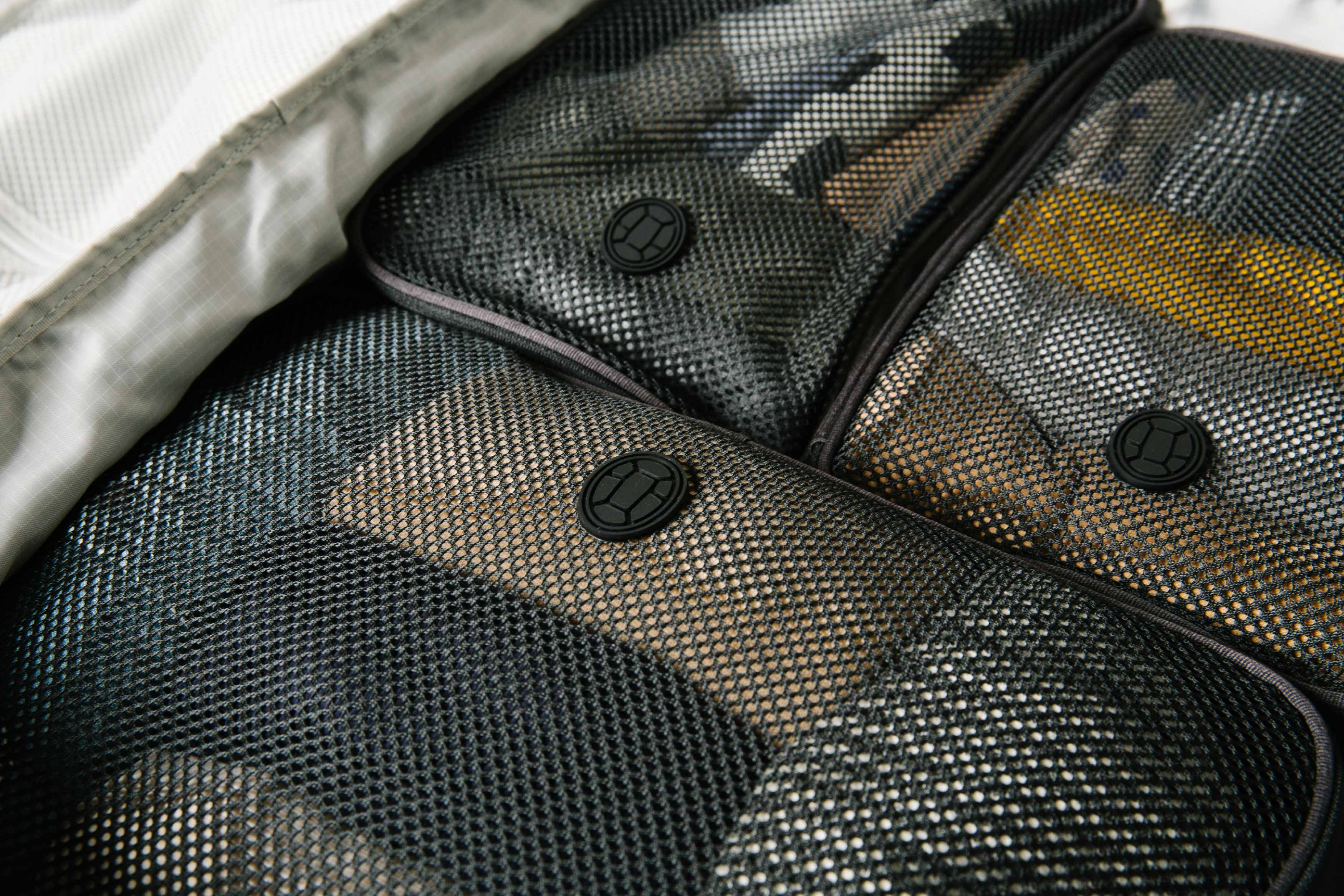 Some brands treat packing cubes like a commodity. Their versions use low quality fabrics and — even worse — low-quality zippers that are frustrating to use. The Setout Packing Cubes use the same fabric as the Setout Backpack — a heathered grey 900D polyester — and ultra-durable YKK zippers. They're topped with a mesh panel so you can see what you packed. The unique curved shape means that the Setout Packing Cubes fit perfectly in the Setout Backpack.
Both Products At-A-Glance:
Setout Packable Daypack
The packable daypack for a day of sightseeing
$39

Packable
Zippered front compartment
Water bottle pockets
Removable sternum strap
Fits under the seat of an airplane
Shop the Packable Daypack ==>
Setout Packing Cubes
The organization system for the Setout Backpack
$35

Set of three

Mesh panel
YKK zippers with double pulls
Piped edges for easy packing
Fits perfectly in the Setout Backpack
Shop the Packing Cubes ==>
Stay Updated on New Products
We're working on more exciting things to launch later in 2018. To stay updated on new products and get weekly travel tips, sign up below. We'll send you a free carry on packing list right away. As always, we'll continue to share our product development process right here on 
The Lab
.