The Best Lightweight + Packable Exercise Shoes for Travel
The Tortuga Promise
At Tortuga, our mission is to make travel easier. Our advice and recommendations are based on years of travel experience. We only recommend products that we use on our own travels.
It's possible to find lightweight, packable exercise shoes that will fit in your carry on. Here's what to look for and some of the best options.
Exercise is synonymous with a healthy lifestyle, and most of us want to continue that healthy lifestyle on the road. We carry running shoes, travel yoga mats, search for local classes to get our sweat on, and choose our accommodations based on workout equipment and proximity to natural trails. Packing the 'right' footwear doesn't necessarily mean that we'll have to give up precious room in our travel backpack for the bulky, heavy and one-purpose only exercise shoes.
Tortuga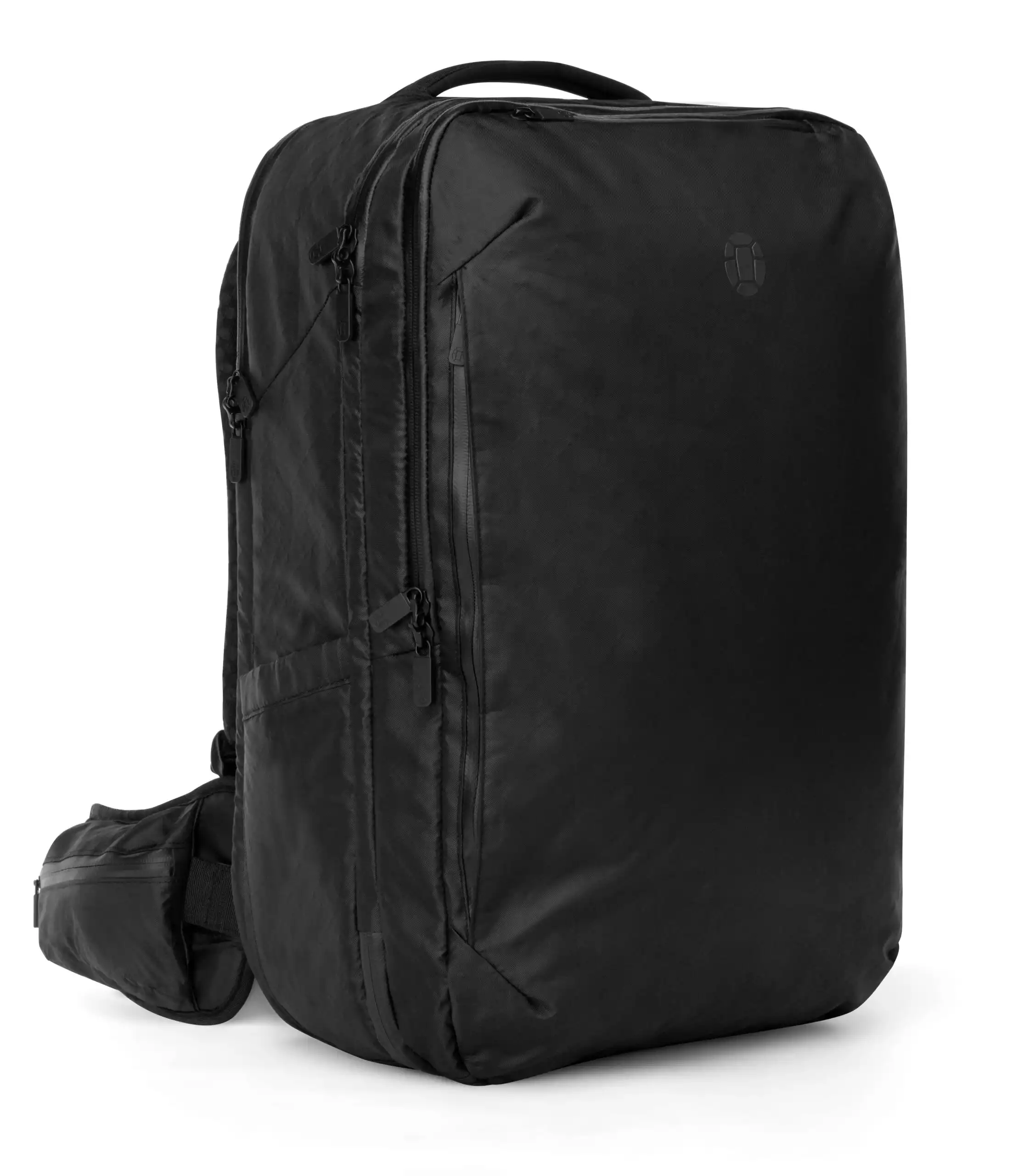 Those hefty shoes of the past are no match for the running shoes of today. Top athletic companies and casual shoe companies, alike, have upped their games. There are so many options for lightweight running and exercise shoes, or second pair of travel shoes, that precious space in your carry on backpack is now well looked after.
So, what should you look for in a pair of packable exercise shoes?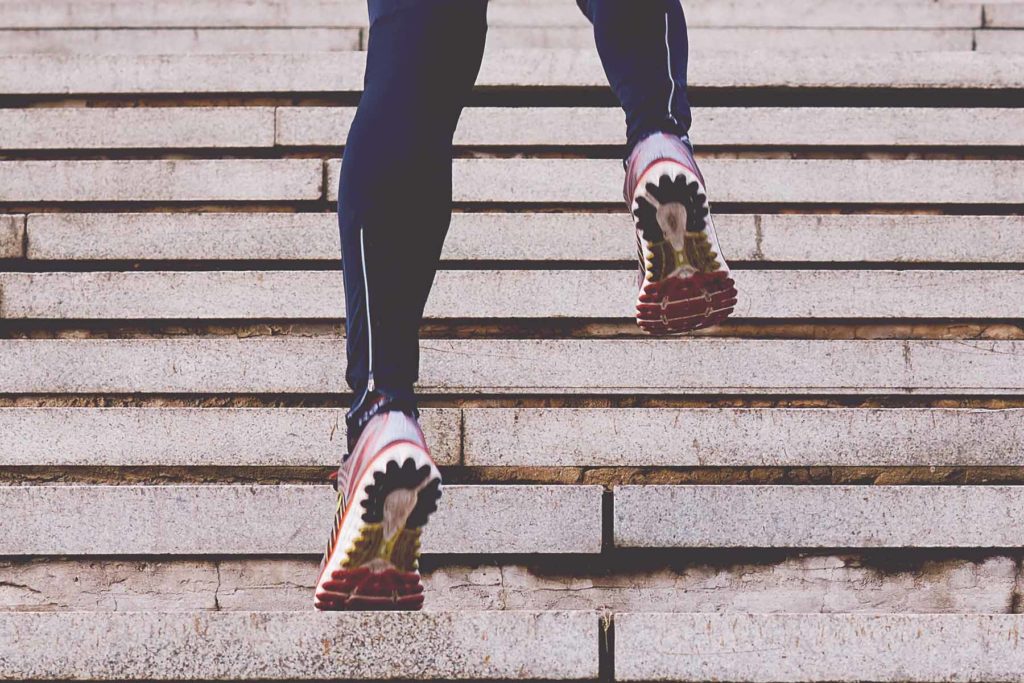 Things to Look for in Travel Running or Exercise Sneakers
Your perfect travel exercise shoes might be different than the ones in your best friend's carry on. It's not only the choice between black and purple, laces or none, barefoot or fully lined sole. You also need to consider the shoe's packability, durability, and how well it performs for your preferred active activities.
Travel Friendly
What makes a shoe travel friendly? That depends. Weight is certainly an issue. As is versatility. Consider where your adventures are likely to take you. Are you the traveler looking for that second pair of shoes to cover all bases? Do you have specific footwear needs? Are you wearing these on your journey or packing them in your luggage? Your version of 'travel-friendly' might be different than mine – consider your needs and travel lifestyle before clicking 'purchase'.
Packability
Packability is important. Fitting everything into one carry on backpack is, of course, the best possible answer. Can you give your back a break and not add heaps of extra weight with an additional pair of shoes? Can you manage to keep everything inside that bag instead of hooking shoes, swinging, onto the outside of the bag with a carabiner?
When choosing packable exercise shoes look for:
Shoes that are lightweight (shoot for less than 10 ounces)
A flexible midsole
A semi-collapsible upper section
Collapsible or flexible heel structure
Think mesh for the most compact options
Performance
What do you expect from your exercise shoes? Are they comfortable? Can you walk all day in them? Do they fit your needs of wide or narrow, toe-box size, and blister free? Are you looking to run marathons, grab coffee with a friend, spend the day exploring the sights of a new city or all of the above? Consider your travel realities before you invest in new kicks.
Durability
Are you hard on your footwear? Consider the life you lead, how long you want these shoes to last and the care you provide your trusty trainers. Price and durability can often go hand in hand – keep in mind your actions, habits, comfort needs and how you pack before you buy that fabulous footwear.
Things to consider when choosing a great travel exercise shoe:
Are these packable?
Will they take up too much room in my bag?
Do I need them to be collapsible?
Are these lightweight enough so my carry on luggage still meets the weight allowance?
Will these work for all of my travel exercise needs?
Do these work as a secondary pair of shoes for all my travel needs?
Is the value of this purchase worth the price?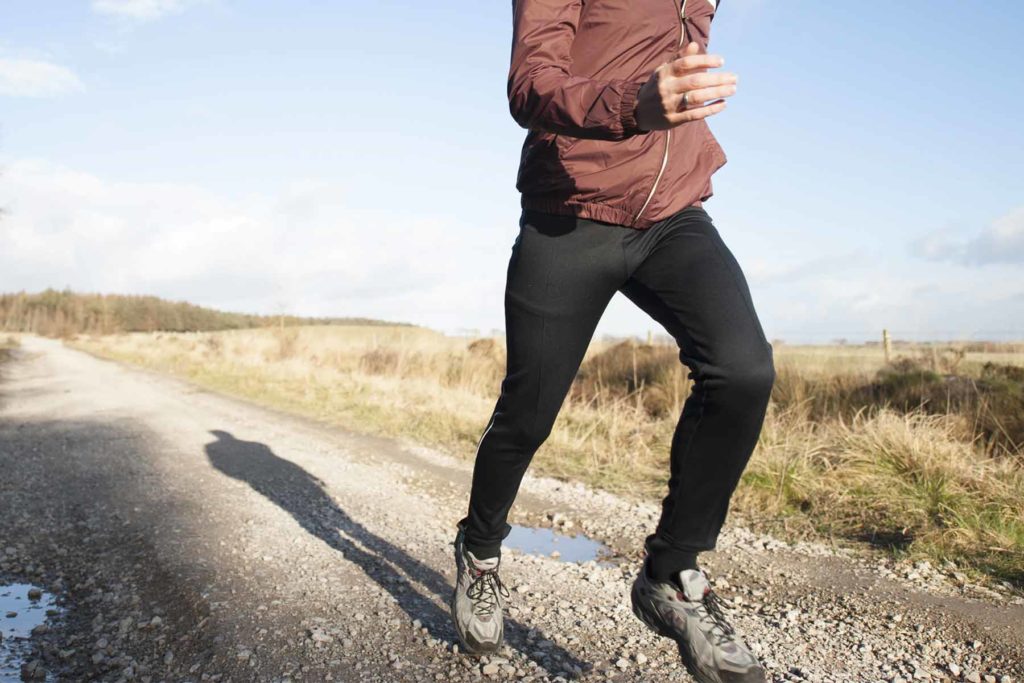 The Best Packable Exercise Shoes and Running Sneakers for Travel
The Hoka One Challenger and Nike Flyknit are our two of our top choices for packable exercise shoes, but your best sneaker or exercise shoe for travel will depend on your preferred activities.
For myself, I prefer comfortable shoes that enable me to walk a path, hit the elliptical, and tour the city all without changing my kicks. Typical cross-trainers work for me. The shoe needs of my friend Anthony Rodale, 'an ultra runner, 2 time Marathon des Sables finisher' and one of the active minds behind Fitwild, are on a different scale. While he was in France recently, he told me he had, "2 pairs of Hokas that met his needs of lightweight and multifunctional."
Whether you're a distance runner or a Crossfit fanatic, below are some of the most packable, yet functional, sneakers and exercise shoes for travel.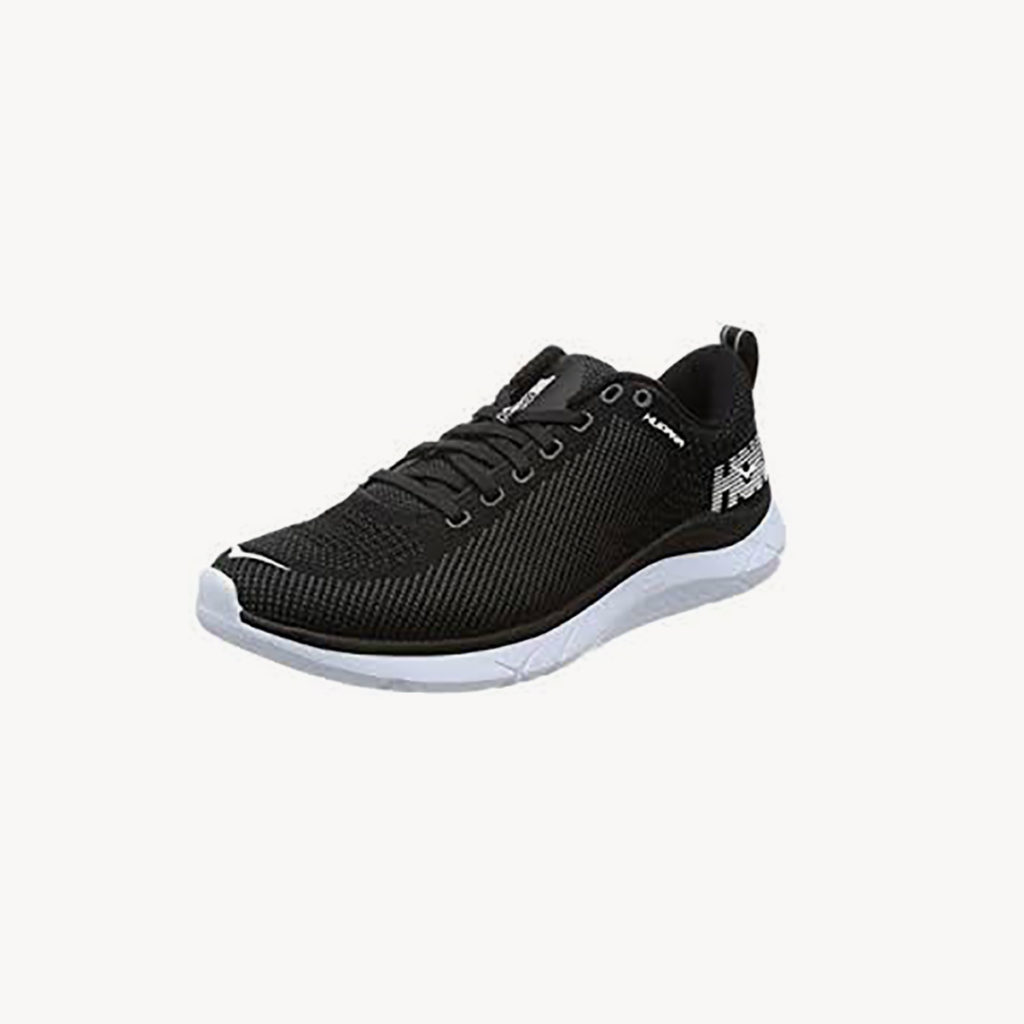 One of Wirecutter's top choices for trail running and designed by a company that keeps weight in mind, this Hoka shoe isn't as compressible as some others, but its full cushion design keeps feet and toes happy along the journey. With protection on both the outside and inside, it provides breathability and stability that runners crave. Protect your feet, stay flexible and head out on the trails. Wear this one on the plane. Pack the other pair.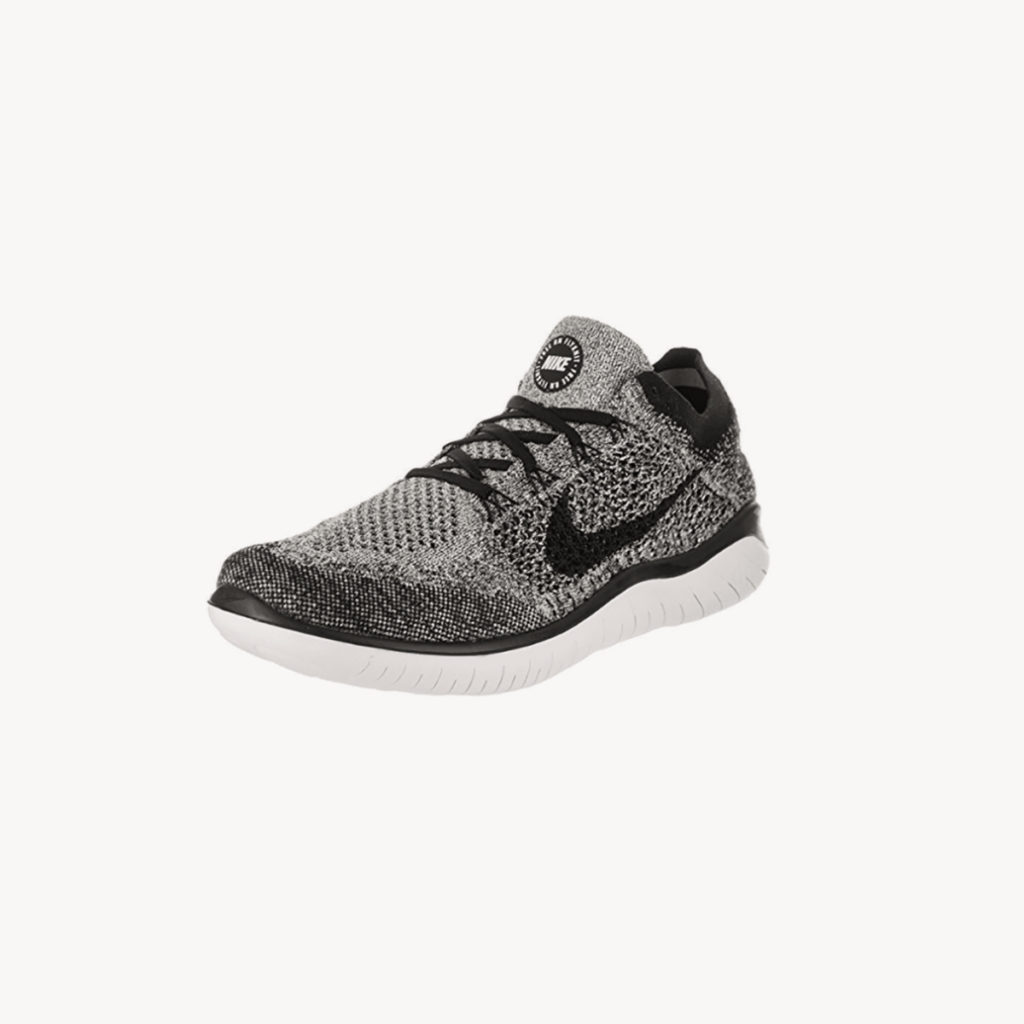 The lightest in this line of Nike options, this shoe's innovative design moves with your every step. Key for travelers is the packability. With its mesh upper, you can shove it into your bag, grab your gear and get out there! This shoe has great breathability and significant ability to contract and expand with your entire foot as it hits the pavement or the trails. Lightweight construction and attention to detail that Nike is known for makes this choice one to add to your exercise pack.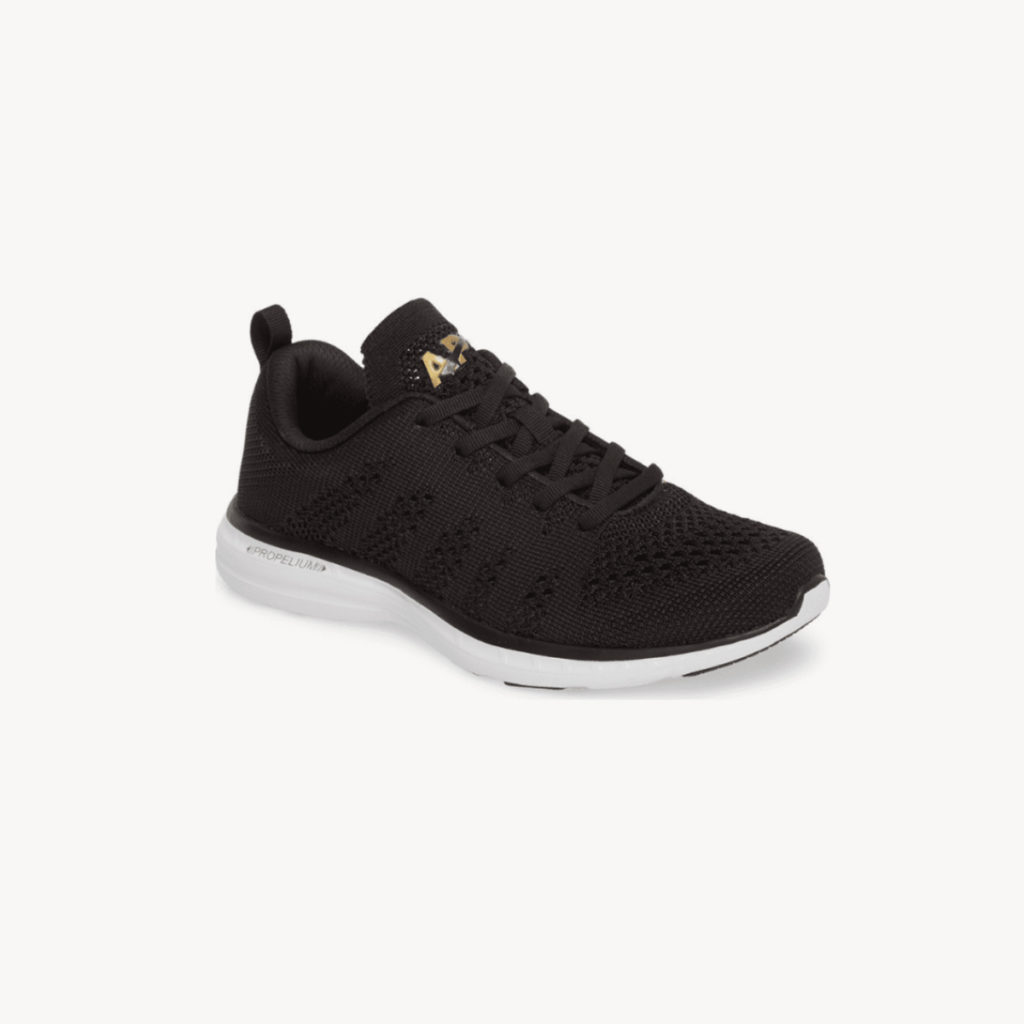 These sporty yet casual sneakers have a lightweight fabric design and construction.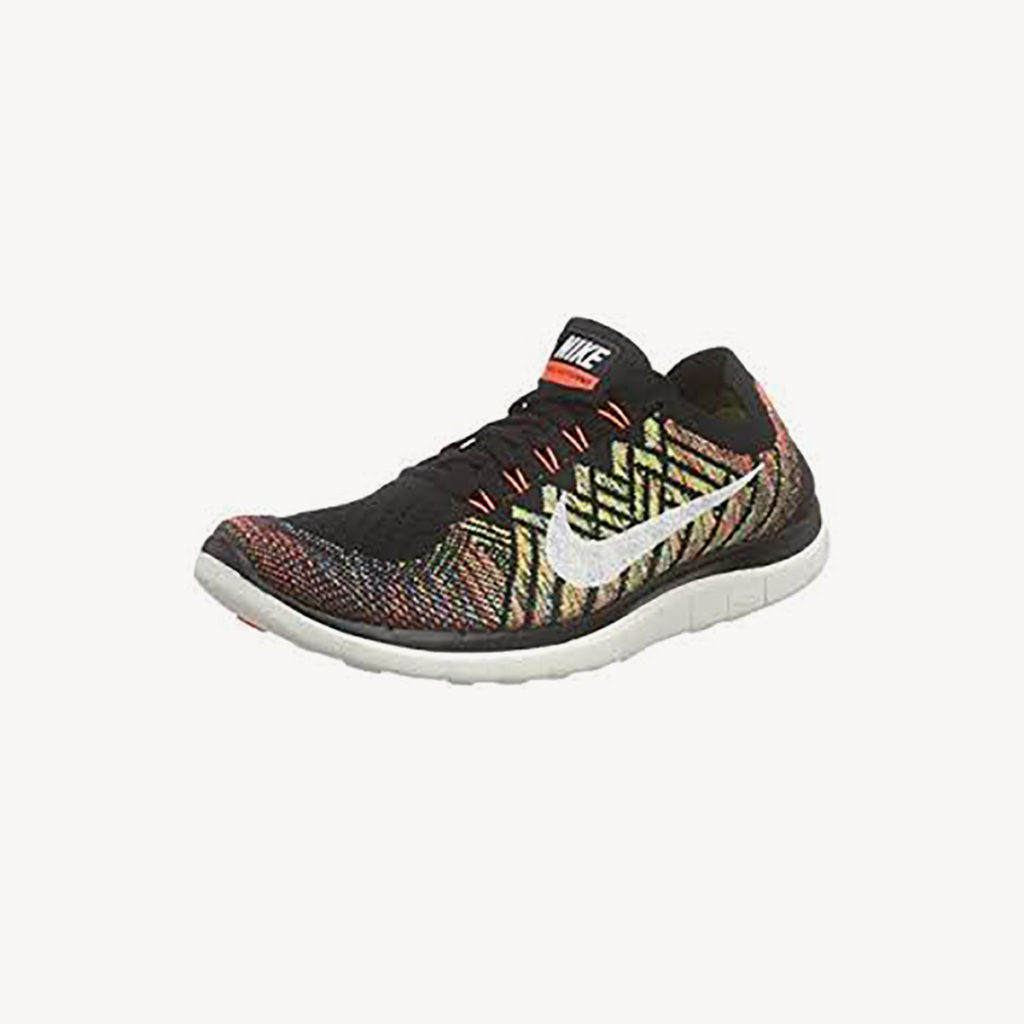 The knit upper on this sneaker collapses when you stash it in your pack, but fits firm against top of feet while wearing it.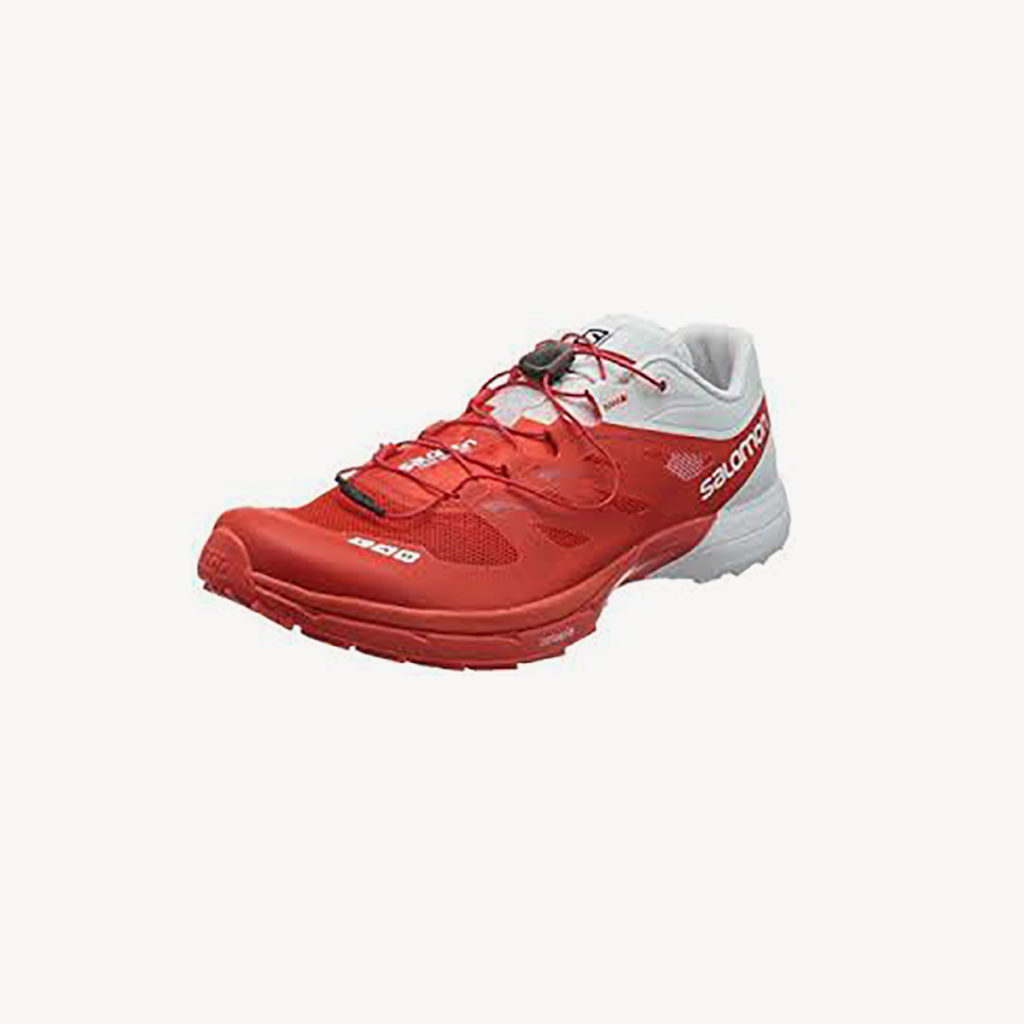 These trail runners are lightweight, easy to pack alternatives to hiking boots that use elastic cords in lieu of laces.
Tortuga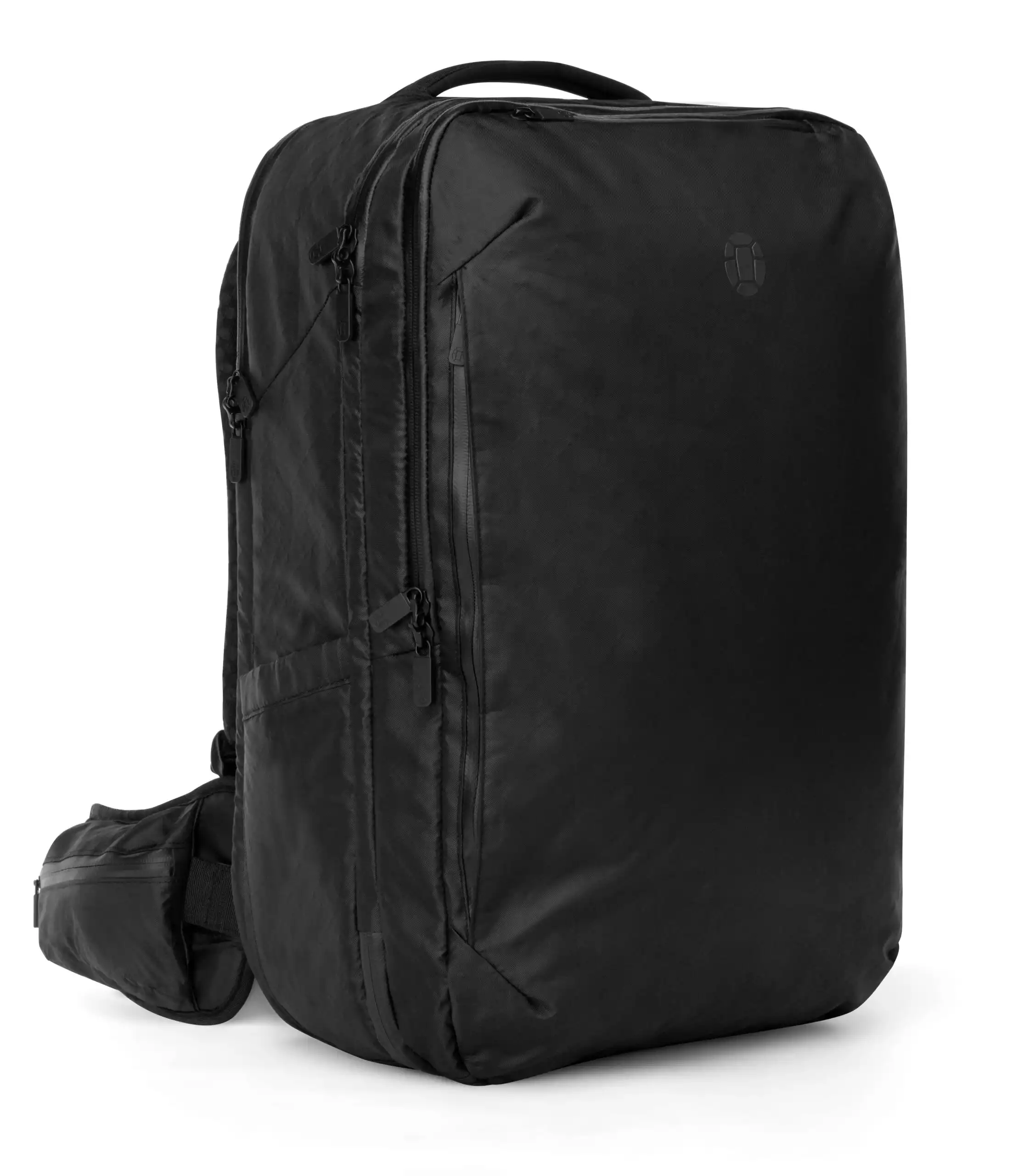 Barefoot Exercise Shoes and Sandals for Travel
For those looking for an au natural experience, join the barefoot club. Whether you're a five-finger fan or prefer skin close to the trail, there's a model somewhere out there for you.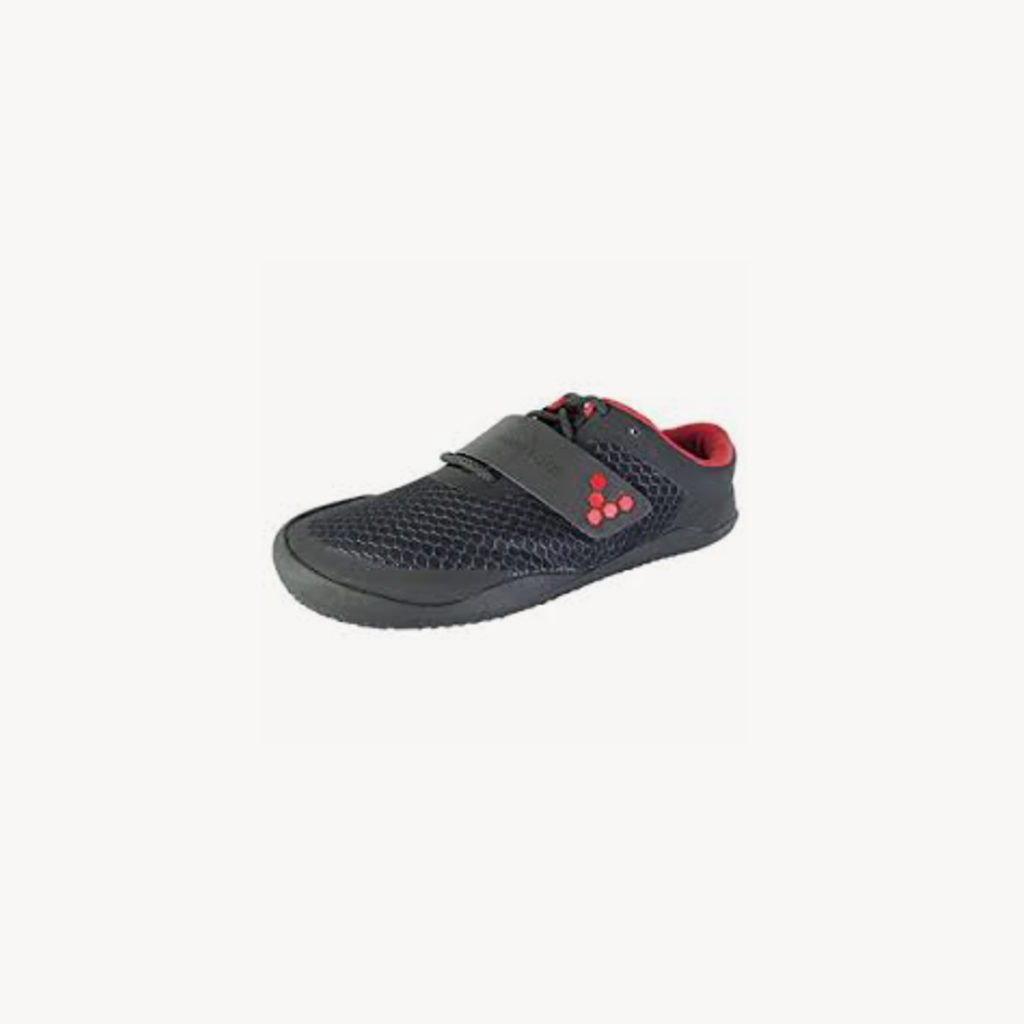 With no heel or support, these soles are shaped to your foot, allowing the nerve endings in our feet to feel the road beneath us. Keen on that feedback from the senses, these 'non-shoe' options are designed for true barefoot enthusiasts.
Vivobarefoot Motus are multifunctional, lightweight running shoes with extra protection for both road and trail running.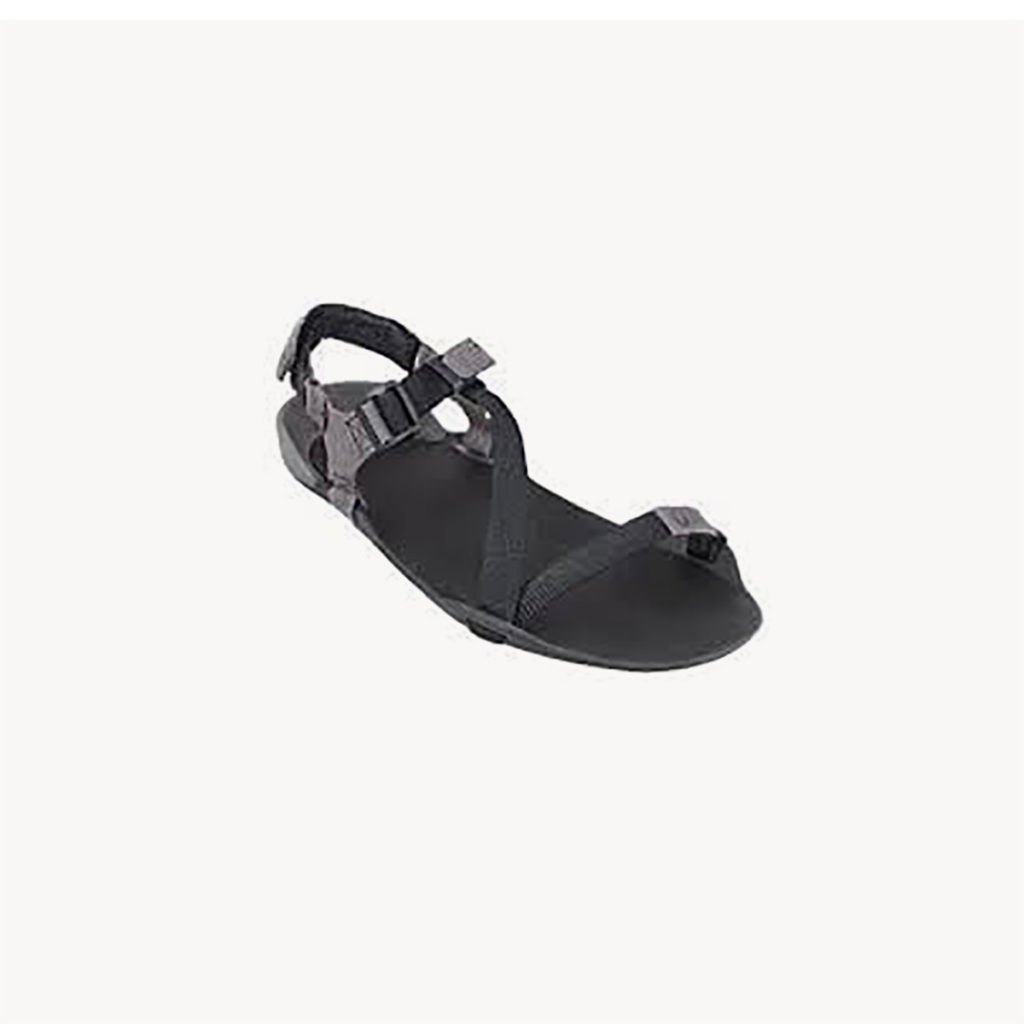 Designed by an 'All-American sprinter and All-American gymnast' husband and wife duo, the company's attitude is to 'live life feet first.' Designed for all elements and a natural lifestyle – their products have a feet-friendly attitude embedded in every sole.
Xero shoes barefoot inspired sports sandals – Z trek ($65) comfortable, lightweight, easily accessible on the trails and on the road, feet feel free.
Xero Shoes TerraFlex Trail Running Hiking Shoe ($104) extra support with seamless design, mesh on top and an overlay of synthetic material gives runners trail stability and that freeform feel.
The Best Brands for Travel-Friendly Sneakers and Exercise Shoes
Some of the best brands for travel-friendly sneakers and exercise shoes include: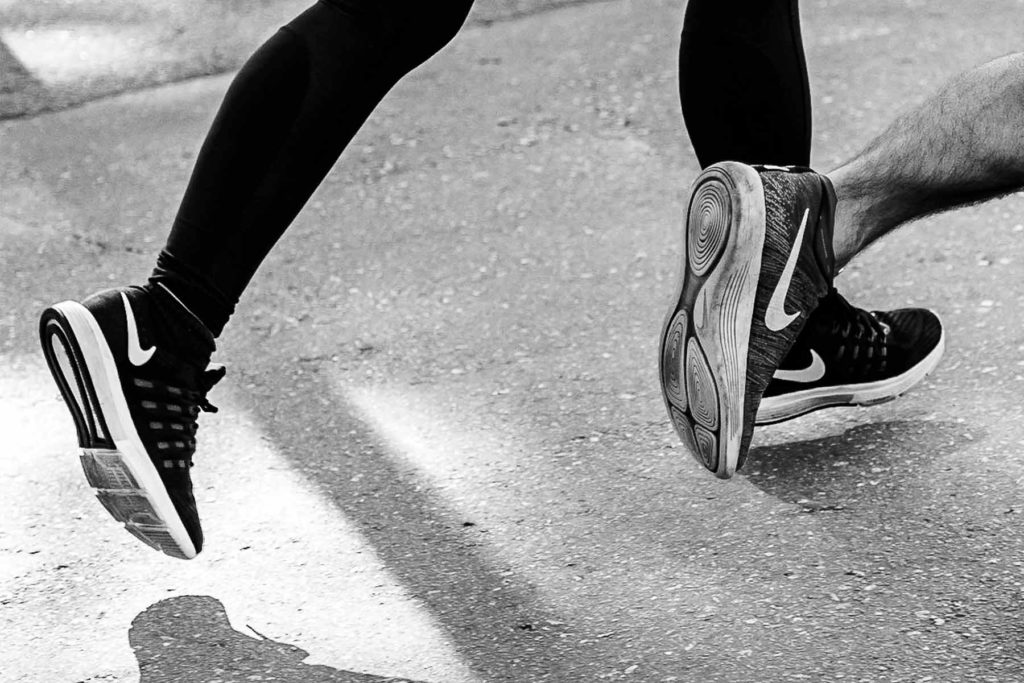 Packing Tips for Running & Exercise Shoes
After you've chosen the perfect pair of exercise sneakers for your trip, next up is figuring out how to pack your shoes. When packing running sneakers or exercises shoes, be sure to:
Stuff your shoes. Unless they're so compressible they lay down flat, you won't want to waste the bit of space inside your sneaker. Pack small items, like your socks, inside your shoe to optimize the space.
Pack them in a separate shoe bag. This will prevent your shoes from dirtying any other items in your luggage.
Pack them first, then pack the rest of your items around them.
Pack them in the center of your bag. Even the lightest shoes still tend to weigh more than the rest of your clothes and personal items. Pack them in the center of your backpack to best distribute the weight when you're carrying it.
TL; DR
In footwear as in life, you've got plenty of options. Colors, sizing, versatility, compressibility, and durability all factor into choosing the best exercise shoe for your travels. Whether you're an ultramarathoner, avid runner, or exercise conscious traveler, there are packable, travel-ready sneakers out there that fit your feet and your budget.
Consider your exercise needs
Reaffirm your travel style
Know your budget
Always aim for happy feet