Everyone loves to share travel quotes on Facebook, Pinterest, and Tumblr. Even people who don't travel.
As usual, packing is the essential, but unloved, part of travel.
We aren't the only ones talking about packing though. Everyone from writers to poets to designers to the king of quotes himself, Oscar Wilde, has had something to say about what to bring or what not to bring.
The message as always: pack light.
He who would travel happily must travel light.
-Antoine de Saint-Exupéry
If you wish to travel far and fast, travel light. Take off all your envies, jealousies, unforgiveness, selfishness and fears.
-Cesare Pavese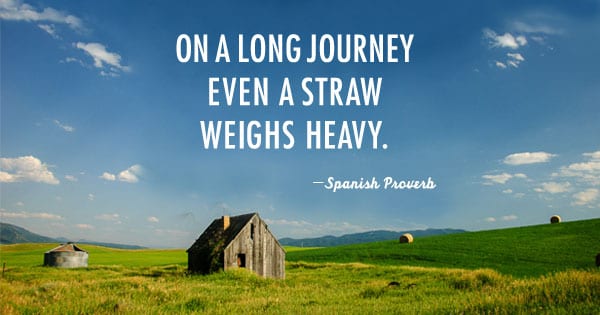 On a long journey even a straw weighs heavy.
-Spanish Proverb
I get ideas about what's essential when packing my suitcase.
-Diane von Furstenberg
There is always a sadness about packing. I guess you wonder if where you're going is as good as where you've been.
-Richard Proenneke, One Man's Wilderness: An Alaskan Odyssey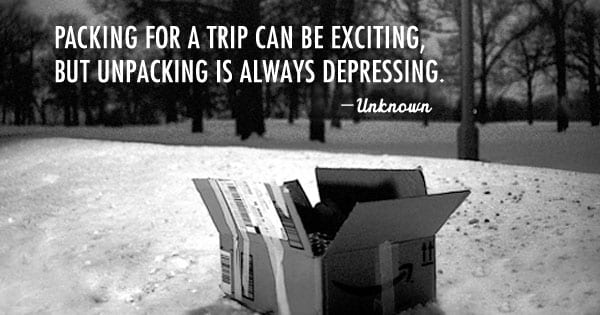 Packing for a trip can be exciting. But unpacking is always depressing.
-Unknown
Excess baggage is a symptom of something we are missing on the inside – a fear that we won't be accepted for what we are, as if our selves are not enough. We bring too much of our past experience, the clutter of our emotions. These things get in the way and keep us from getting close to others. Then we are left with the task of having to find someone else to carry it, whether it is our luggage or our loneliness.
-Mary Morris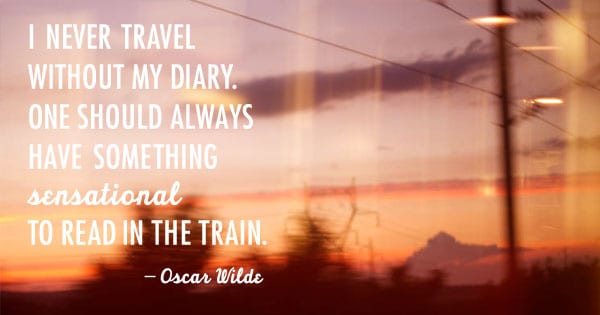 I never travel without my diary. One should always have something sensational to read in the train.
-Oscar Wilde
I travel light; as light, that is, as a man can travel who will still carry his body around because of its sentimental value.
-Christopher Fry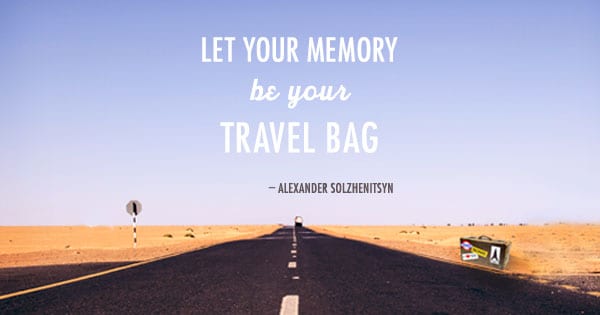 Let your memory be your travel bag.
-Alexander Solzhenitsyn
If your memory can't carry everything you need, there's always a Tortuga Backpack 🙂
Share your favorite travel quote in the comments.
Images:
Want more like this?
Get weekly gear reviews, travel hacks, and packing tips sent straight to your inbox. As an added bonus, we'll send you a carry on packing list right away.