Packing Tips for Travel: How to Pack Light and Get Organized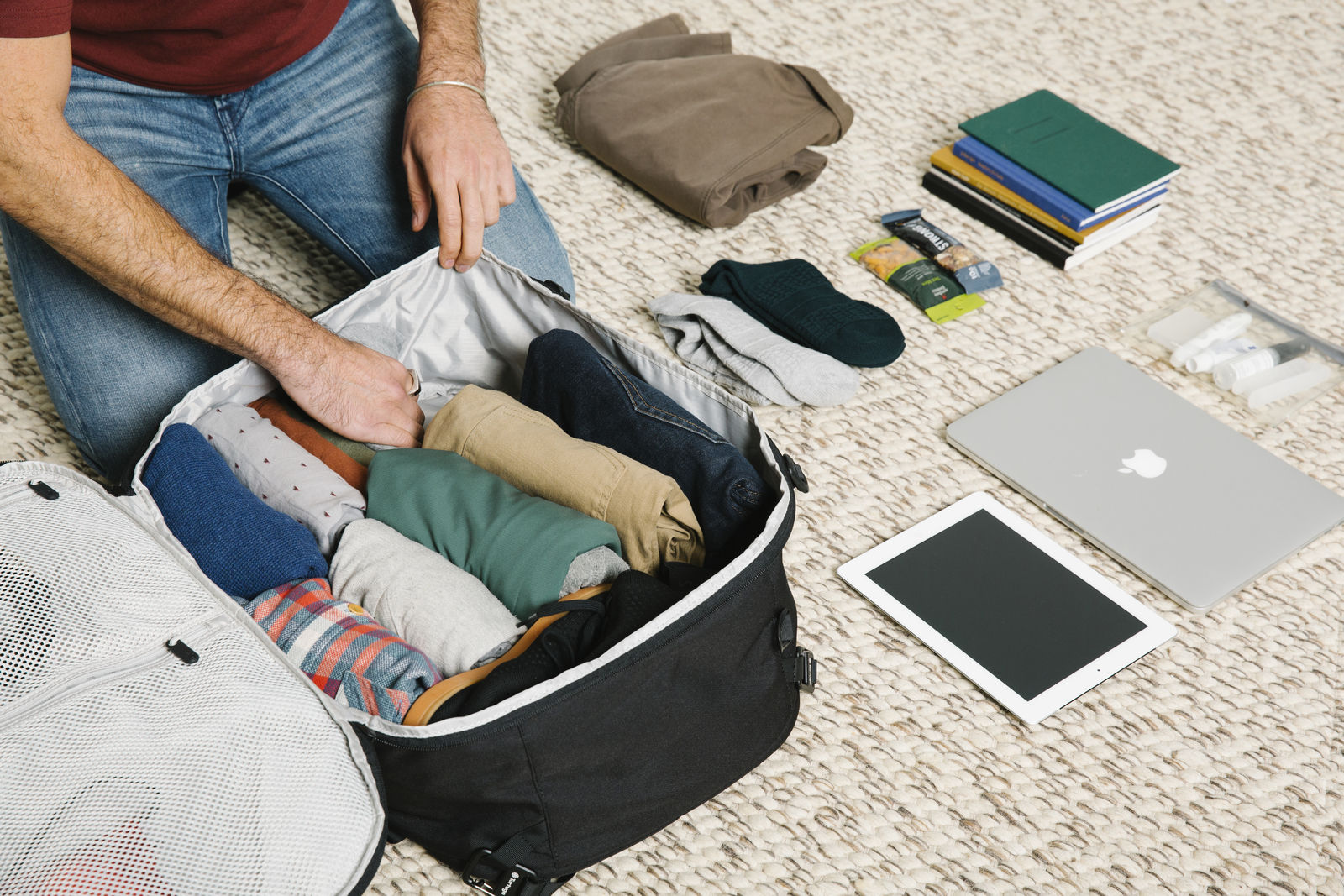 There are few things as exciting—and frustrating—as packing for a trip. Exciting because your adventure is imminent. Frustrating because getting everything you want into your bag seems impossible.
But you don't want to end up checking in suitcases and hauling more gear than you need.
You should keep three goals in mind when packing.
Reduce your load to make the travel process easier.
Bring everything you need while packing as little as possible.
Be organized and safe from damage while on the go.
Below is a guide to all of our packing tips for travel. Personally, I've been traveling regularly and flying carry-on-only for over five years. The Tortuga team has been designing travel backpacks, gathering travelers' feedback on bags and packing, and writing about how to pack for over 12 years. In that time, we've learned a few lessons that might help you.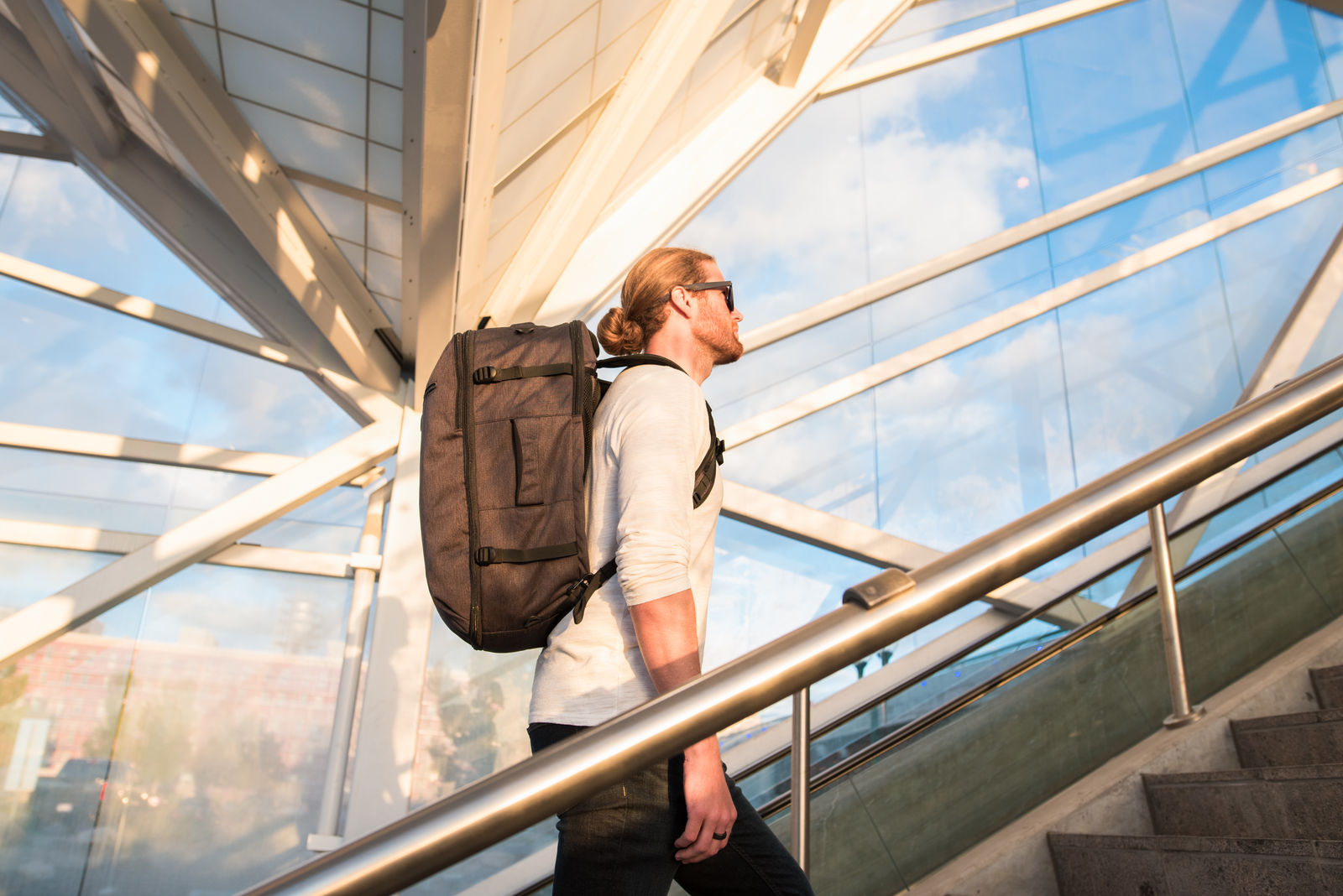 Carry On Packing Tips
In order to master carry on packing, you have to know the carry on rules.
Unfortunately, the rules differ by airline, especially on budget airlines, which are notoriously strict about baggage.
Most US airlines allow:
1 carry on with dimensions up to 22 x 14 x 9 inches
1 clear, quart-sized bag with liquids under 3.4 fl oz (100 mL) each, packed inside your luggage
1 personal item that will fit under the seat, like a daypack, duffle, purse, or laptop bag
Get started learning the basics here:
Always double-check your airline's rules before flying. And watch out for basic economy fares, as they usually allow a personal item but not a carry on.
How to Switch to a Carry On if You Check Luggage
Most people travel with way more than they need and end up dealing with a lot of checked bags. But if you want to skip the wait at baggage claim, avoid expensive fees, and eliminate the stress of a lost bag, you can switch to packing carry-on-only.
This change may sound daunting, but the trick is to take small steps. Here's the method we recommend.
First, try to check just one bag.
Once you're comfortable with a bit less space, try to limit yourself even more: choose a smaller checked bag.
Finally, take the last step and pack in just a carry on.
Flying carry-on-only is easier when you have the right bag. I recommend the Tortuga Outbreaker Backpack, which has allowed me to fly as a zero-checked-bag traveler for over five years.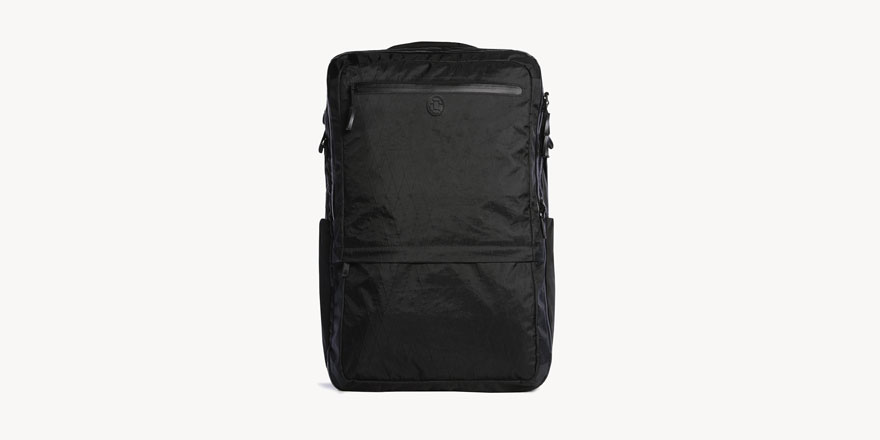 The Best Carry On Backpack
The Outbreaker Backpack was made to be carry-on-sized and easy to pack.
With an Outbreaker, you can pack more into the carry on allowance than with other bags. Whether you're shouldering the 45L Outbreaker for domestic flights or the 35L version for smaller international carry on limits, you'll squeeze out every last square inch afforded to you.
Most backpacks are poorly shaped for this purpose, while most carry on suitcases waste space with wheels, curved edges, and handles. With the Outbreaker, the entire carry on allowance is yours.
Suitcases waste space on wheels and handles but have great organization and access. The Outbreaker was designed to pack like a suitcase with a front opening, easy access to all your stuff, and just the right amount of pockets.
No other bag makes carry on packing and traveling this easy.
Packing Light Tips
Packing light is a mindset that will make your trip less stressful. Let's cover the principles before getting into the tactics.
Pack "must haves," not "just in case" items.
Pack enough outfits for one week of travel and re-wear clothes on a longer trip.
Avoid bulky items and pack layering pieces instead.
If you need to bring something bulky, wear it on the plane instead of packing it.
Bring no more than two pairs of shoes and wear the heavier pair.
Choose the right fabrics: travel "tech" fabrics are light, wrinkle-resistant, and easier to care for.
Simplify your color palette.
Now that we've covered the theory, let's put it into practice.
Make a Packing List
A carry on packing list ensures that you won't forget anything important and allows you to have a visual map of everything you intend to pack.
Start out by making a list that has everything plus the kitchen sink, then whittle this down as much as possible. Don't forget your toiletries. Many people pack their clothes first and then have to stuff their toiletry bag into their luggage at the last minute.
Depending on the purpose of your trip, you also might need to make room for a laptop.
The more you cross off your list, the lighter you can travel. If you're an advanced packer, consider a minimalist packing list.
You can find packing lists for any destination or situation by searching the blog or browsing the packing lists category.
Pack Travel-Friendly Clothes and Gear
As mentioned above, you can benefit from packing clothes that travel well. The best travel clothes are lightweight, easy to care for, and durable enough for life on the road. But you should also be able to wear them at home so that you get good value for anything that you buy.
Shop for quick-dry fabrics so that you can hand wash and air-dry clothes on longer trips. The more laundry you do, the fewer clothes you'll have to pack. Build a capsule wardrobe so that you have a good mix of clothes that will travel well and not feel or look too repetitive.
Travel Clothes Buyer's Guides
Once you've picked out your travel wardrobe, learn how to roll clothes so that they don't wrinkle.
Travel Gear Guides
Modern travel gear is lightweight and multifunctional so that you get the same performance out of less space in your bag. Like clothes, your gear should also be useful when you're at home and not on the road.
Packing Cubes
Even when you're traveling with a well-organized backpack, packing cubes can be a great addition. Cubes keep your clothes organized and separated. We recommend packing cubes over compression bags for most trips.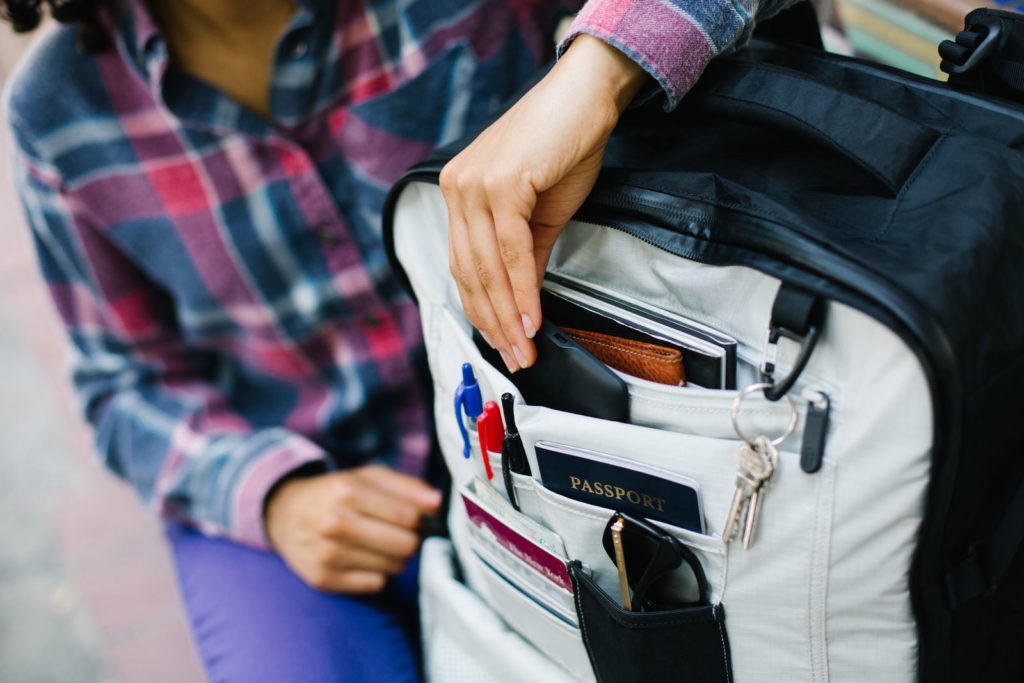 Put Everything In Its Place
When first packing your bag, find the right place for every item. Refine that plan on each trip and re-pack the same way every time you travel.
Creating a "packing map" helps with organization and makes refining your packing list easier over time. By packing the same way across numerous trips, I remove things I never use and keep finding space for the stuff that I do keep.
For example, here's how I pack my Outbreaker Backpack:
Clothing and larger items are in the large main compartment, with toiletries stowed in one of the mesh pockets.
The "office" in the full-length back compartment: laptop and Kindle in the integrated protective sleeves, cables in one pocket, and odds and ends in still another pocket.
In-flight and on-the-go items in the front, half-length pocket: passport, sunglasses, headphones, boarding passes, and pens.
Books in the two exterior shell pockets.
Masks, chargers, and other random items in the hip belt pockets.
That's a lot of stuff into a single carry-on-sized travel backpack, but it's so well organized that I know where everything is at all times.
How you pack is up to you, but be sure to make a mental "map" of your bag and put everything in its rightful place.