Which Paris Airport Should You Fly Into?
The Tortuga Promise
At Tortuga, our mission is to make travel easier. Our advice and recommendations are based on years of travel experience. We only recommend products that we use on our own travels.
Paris: the city of love, light, and bad airports.
You'd expect a city famed for beauty, fashion, and being a bastion for that French joie de vivre to have airports to match. Unfortunately, Paris's airports are, to put it candidly, just not good, and at best, forgettable.
This isn't informed solely by my experience. In a 2019 ranking of the world's most trafficked global airports, AirHelp put two of the four Parisian airports—Charles de Gaulle and Orly—at 121st and 126th respectively out of 132, where the two received average scores of 60% for punctuality, 20% for service quality, and 20% for the shopping and restaurant options.
So I've compiled a list of Paris' four airports to help you use them strategically depending on your trip and help you to avoid, and work around, their shortfalls. But first…
Tortuga
Strikes in Paris
First, it is really important to acknowledge that France has a very active organized labor and protest culture. As Paris is the seat of the French government, any industry that has a qualm with the state will protest and try to shut down transportation lines in Paris. So, if you have someplace to be in Paris or you need to be at the airport, pay attention to the news and incorporate ample commute time into your schedule accordingly.
If transportation workers go on strike, for example, bus lines, trains, and the Paris metro will likely all be offline, in which case not only will taxis be in high demand, but there will be traffic jams galore. Definitely keep your ear to the ground to avoid missing appointments or flights.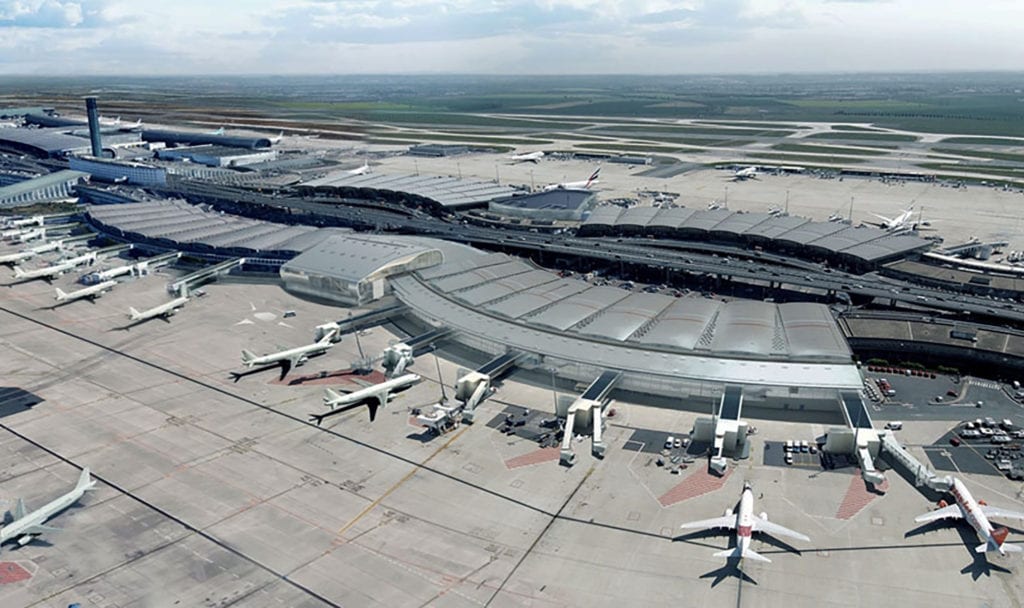 Charles De Gaulle (CDG)
Let's not get too dramatic about Parisian airports. Charles de Gaulle isn't a tin shack with a runway after all. The largest airport in France, and one of the largest in Europe, it remains a key international transportation hub, with the amenities of one as well. Located northeast of the city centre, CDG is roughly a 35-45 minute drive from Gare du Nord (main train station of Paris) and can be accessed by train and bus lines.
As an airport, it is a little tricky to navigate, and it's best to give yourself plenty of time to get to the right terminal, in case you end up at the wrong one. The airport has the CDGVAL shuttle train which runs between the three terminals.
To make things confusing, Terminal 3 is in between Terminals 1&2 on the CDGVAL shuttle, and this is the terminal where you will catch the train to Paris (which is also confusingly called Charles de Gaulle 1 – which has nothing to do with Terminal 1). In the case of Terminal 2, which has eight sub-terminals, you may need to take the airport bus to travel in between them if you want to save time.
Lounges are found Terminals 1 & 2 and there are plenty of airport hotels either connected to the airport or nearby.
One of the biggest complaints about the airport in general is the lack of power outlets. This can certainly be true in the more dated Terminal 1 and the smaller Terminal 3. However, there are some newly renovated areas like Terminal 2e which have charging stations and make it hard to generalize the entire mammoth of an airport. Another complaint is the long passport lines at immigration. However, the lines do tend to move pretty quickly, unlike at Heathrow.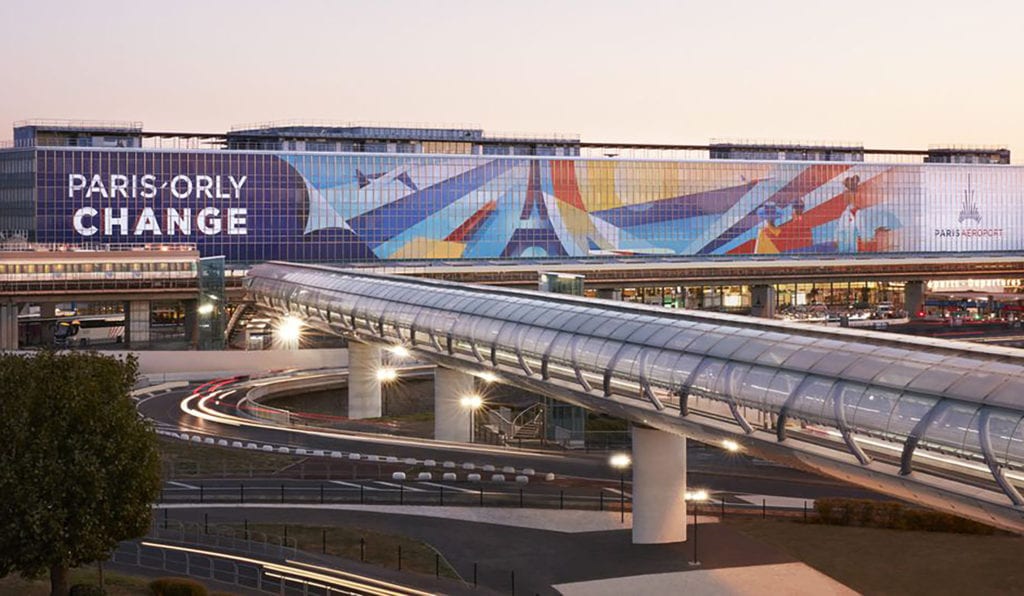 Paris Orly (ORY)
Orly is to Paris what Gatwick is to London. Though a much smaller airport than Charles de Gaulle, it handles both domestic, European, and international flights, is less hectic than CDG, and has a lot of the amenities (lounges, airport hotels) found in large international airports. Located just south of the city, ORY is a 55 minute drive to Gare du Nord. The station is easily accessible by both train and metro from the city center.
If you are looking to avoid longer passport lines and you land at Orly, they tend to check your passport and visa as you disembark the plane. This was the first time I've ever seen this and it was so efficient I was wondering why more airports don't do the same.
The airport has two terminals: Terminal Sud (south) and Terminal Ouest (west). Fun fact: by 2020, Orly is looking to connect the two terminals, branding itself as a 'one-roof terminal'.
The one important thing to know about Orly airport is the fact that the airport closes for a bizarre three hours from 12:30am to 3:30am. However, rumor is, if you have a letter from a travel agent, you can still sleep in the airport overnight.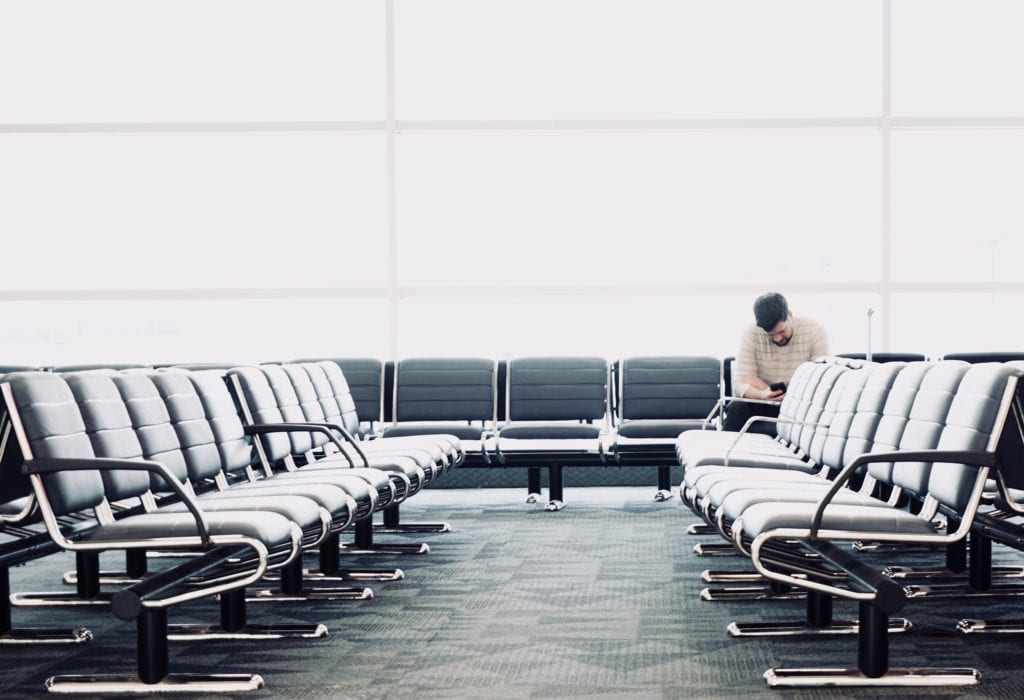 Paris Beauvais-Tillé (BVA)
Beauvais-Tillé is the budget airport of Paris and, given its distance from the city centre (53 miles), it makes sense. This airport, like London's Stansted, has a reputation for really poor customer service, stressful lines, and airline staff enforcing the many nickel and dime policies of Ryanair and Wizz Air.
The airport is bereft of lounges and rest zones, and also closes between 11:30pm and 6:00am, so if you want to stay near the airport, it's best you book a room in one of the nearby airport hotels or in the nearby city of Beauvais.
The airport consists of two terminals, however, transportation to the airport can be tricky. You can either take the direct 75 min bus ride to and from the airport using the airport shuttle (the shuttle leaves 20 minutes after your flight arrives, so run once you land!). The shuttle leaves and arrives at Porte Maillot in the city center. Alternatively, you can catch the train between Paris Gare du Nord and Beauvais station and then taxi or bus to/from Beauvais airport.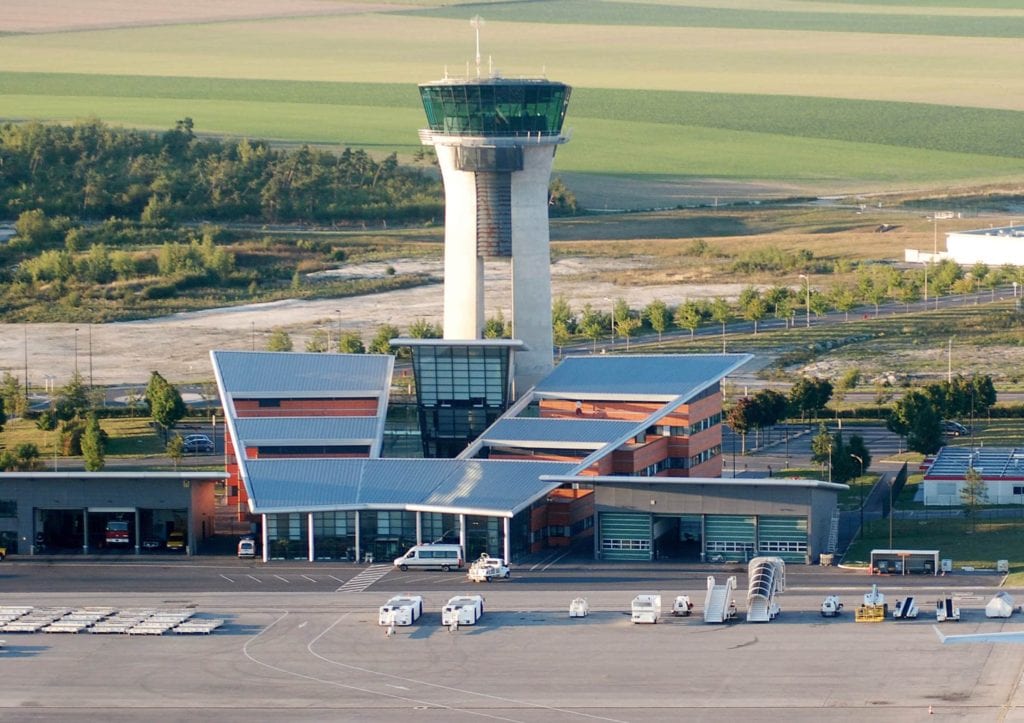 Paris Châlons Vatry (XCR)
Châlons Vatry gets an honorable mention here because I think it's a crime to consider this airport part of Paris. A two and a half hour drive out of the city center is too long in my book. However, the airport is technically considered part of the Parisian airport family so it might as well get a little spotlight.
Paris-Vatry is a tiny, modern terminal that handles mostly budget airlines, like Ryanair and Iberia, as well as some seasonal routes. The airport has a bar, a restaurant, a duty free shop – and that's all for amenities. No lounges or airport hotels to see here folks! Sleeping at the airport overnight is not possible. So, if you don't want to miss your flight in the morning and don't want to risk the early commute, you need to either stay in nearby Reims or Châlons-en-Champagne.
To get to Paris from Paris-Vatry, you can take the Vatry Express from the airport to Reims or Châlons-en-Champagne, and take the train from either municipal train station to Gare de l'Est in Paris.
Tortuga
What Luggage Is Best for Paris?
Whenever I fly to Paris, I have three main considerations in regard to choosing the best bag.
First of all, it's always my goal to avoid checking a bag altogether so I can skip the baggage claim and be on my way. Who wants to waste time waiting around the airport when they can be out enjoying the streets of Paris? To that end, your best option is a carry-on-sized travel backpack.
You're also going to want a bag that offers plenty of capacity and organization functionality, as you want to visit Paris prepared for whatever the city throws at you. Whether you'll be spending a hot afternoon wandering through the Luxembourg Gardens or out on the town some chilly evening to check out the city's renowned restaurants and bars, you want to be packed for all occasions.
Beyond that, you'll want a bag that is comfortable and durable enough to be worn for hours on end through years of travel.
From my experience, the Tortuga Travel Backpack is ideal for Paris. It's been specifically designed to maximize the usability of your airline carry-on allowance, making it easy to pack more stuff into a limited space.
At the same time, the Travel Backpack is supremely comfortable and durable. Its sailcloth exterior is highly water-resistant and tough enough to hold up through one adventure after another, and the fully adjustable harness ensures that you can travel in comfort.
Summary
Don't be fooled: Parisian airports do not reflect the city they serve. They are a bit rough around the edges, complicated, and not the most luxurious.
Charles de Gaulle is by far the largest and busiest.
Terminals 1&2 have the most amenities. However, Terminal 1 is more dated while Terminal 2, though more complicated to get around, is the most refurbished. The airport is accessible to and from the city center by train and bus.
Paris-Orly is international but is smaller.
With only two terminals, it's less busy and complicated to get around but there are fewer amenities. The airport is also just as close to Paris as CDG, so getting to and from the airport isn't a problem.
Beauvais-Tillé is a budget airport.
There are few airport hotels nearby and it's a barebones airport that has a reputation for poor customer service. There are direct shuttles to Paris or you can get a train from Beauvais station into the city center.
Châlons Vatry is a small, one-terminal airport.
Not exactly in Paris, Vatry serves mostly budget and seasonal routes. The airport is also minimalistic. At nearly two and a half hours away from Paris, you either need to take trains to Paris from nearby towns or arrange private transport.
More Airport Guides
Related Articles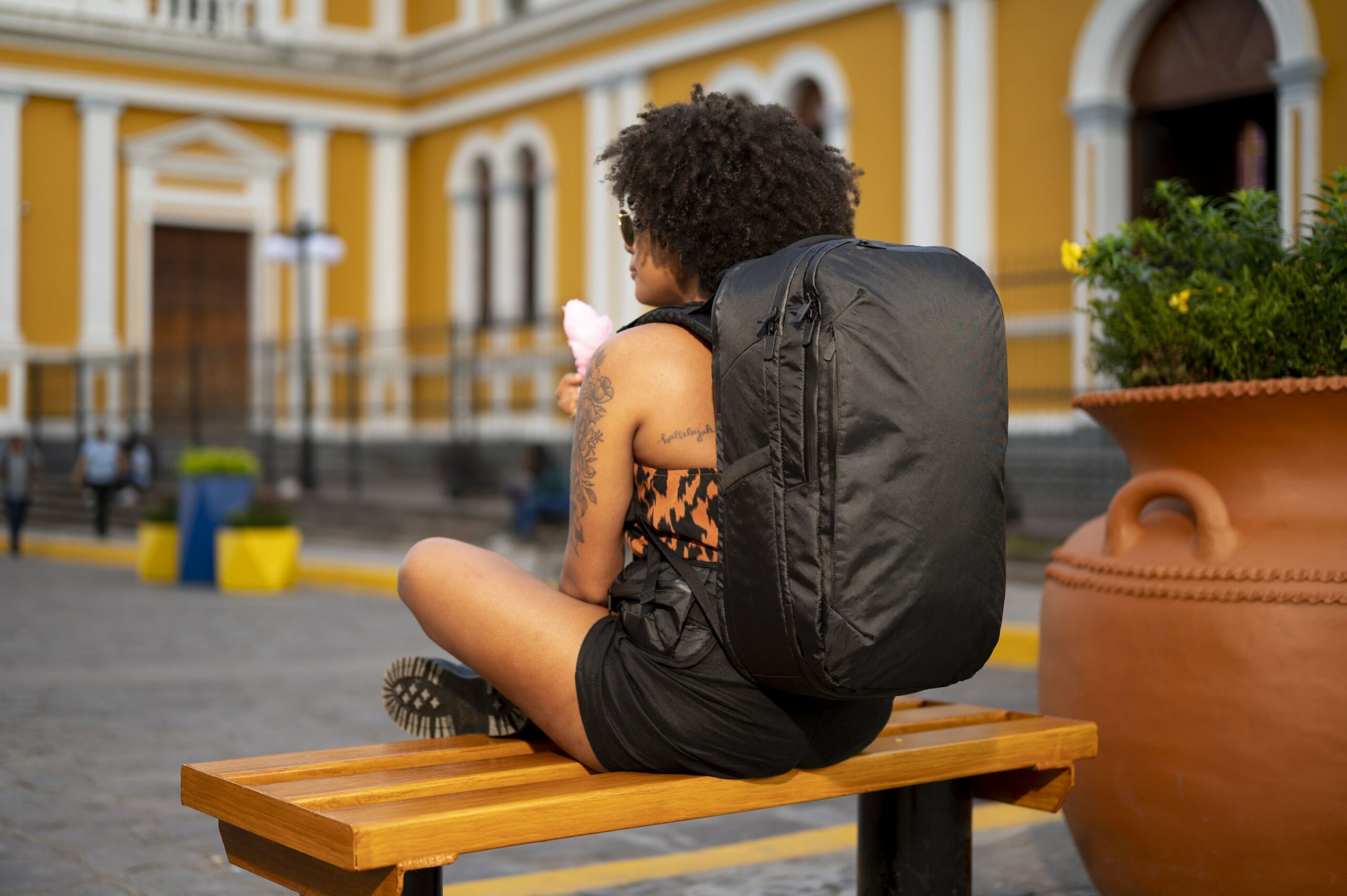 40L: Max International Carry On
Shop Now