Paris Packing List: What to Bring to France
The Tortuga Promise
At Tortuga, our mission is to make travel easier. Our advice and recommendations are based on years of travel experience. We only recommend products that we use on our own travels.
France invites visitors into a world of sophistication, snowy and sun-filled retreats, and, of course, wine and cheese. Situated in western Europe, this country boasts a culture all its own. So you're going to need a packing list for Paris and for the rest of France.
"I'm going to France," means something different to each and every traveler. Perhaps it's your first experience abroad after university. Maybe you're headed to the City of Love to eat your weight in macaroons, crepes, and croissants. Or, perhaps you're taking on the slopes at Chamonix, tasting sparkling goodness in Champagne, studying history at Normandy, or having a picnic on the grounds of the Eiffel Tower. Whatever you fancy, France can provide.
Paris was one of my first stops in Europe. I remember the feeling of landing at Charles de Gaulle Airport and heading out into the cultured mecca of Paris. I can still see the baguette and cheese in my hand, the entertaining buskers in the city square, and the glittering strip of lights along the Champs-Elysees.
We sunned ourselves on the sandy beaches of Cannes, ate more crepes than we knew what to do with, and spent one sunny afternoon strolling the rocky shores of Nice's Cote d'Azur. Regardless of the reasons you're headed to France, your voyage begins before you get that passport stamped. Dream up your favorite sort of experience, research city and countryside excursions, figure out what to pack, and get ready for adventure.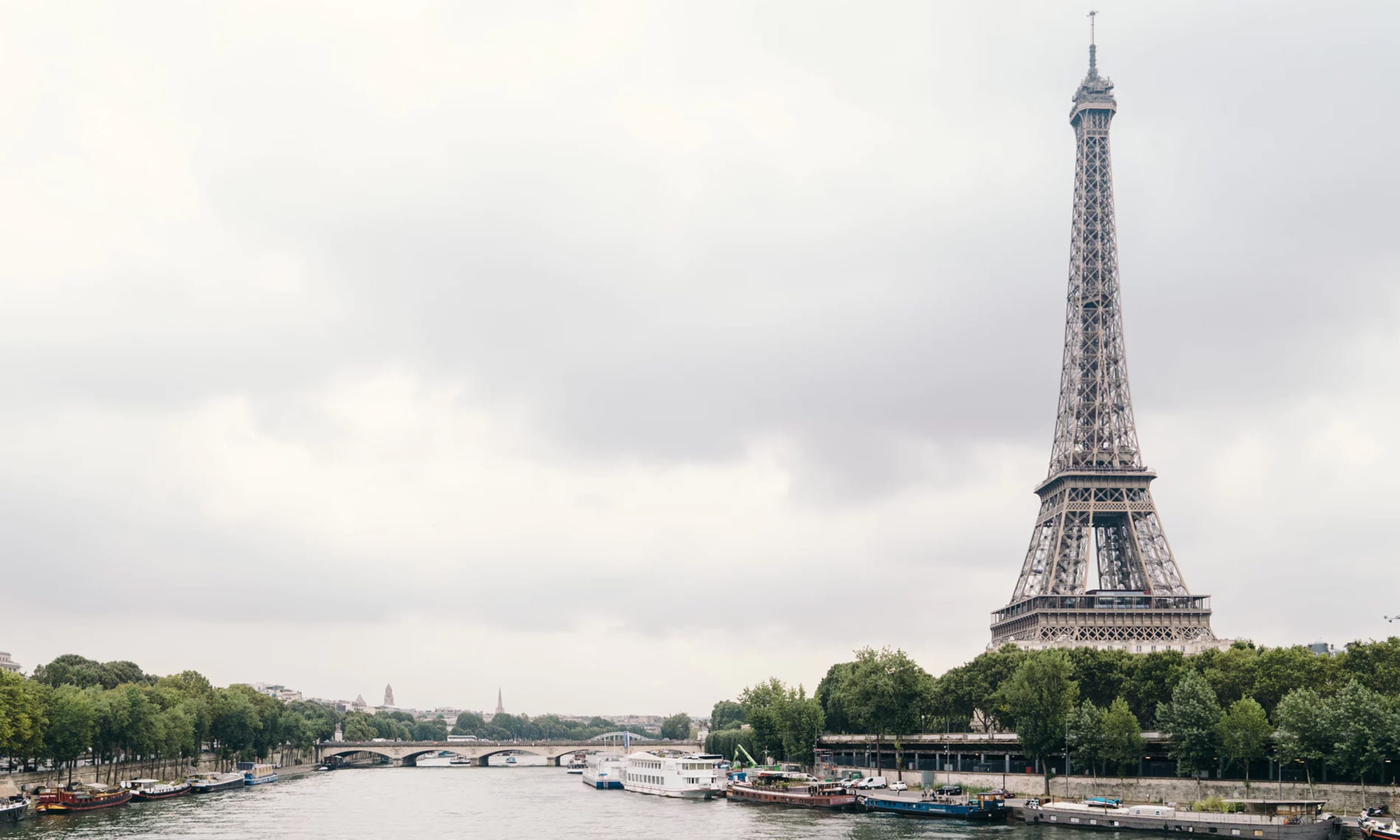 Choosing Luggage for Paris
Like most of Europe, France doesn't lend itself to wheeled luggage. Expect narrow and uneven sidewalks, quaint medieval cobble stone, and lots of steps.
Avoid that hassle by carrying a travel backpack. A good backpack will be organized like a suitcase but carry as comfortably as a hiking pack. Opt for a carry-on-sized bag with a sleek, low-profile design that fits the vibe of French culture.
We recommend our Travel Backpack for any trip to Europe.
Clothes: One Bag Packing List for France
France has a casual but classy vibe in most places while the larger cities feel a bit more upscale. Unless you're planning for a very special occasion, there's no need to pack your fanciest clothing. Most locals dress well and you'll rarely see someone who looks as if they've just come from their workout when they're headed out for the day.
Remember that layers are your friends. Sandals or solid walking shoes are always a good choice when traveling.
Tortuga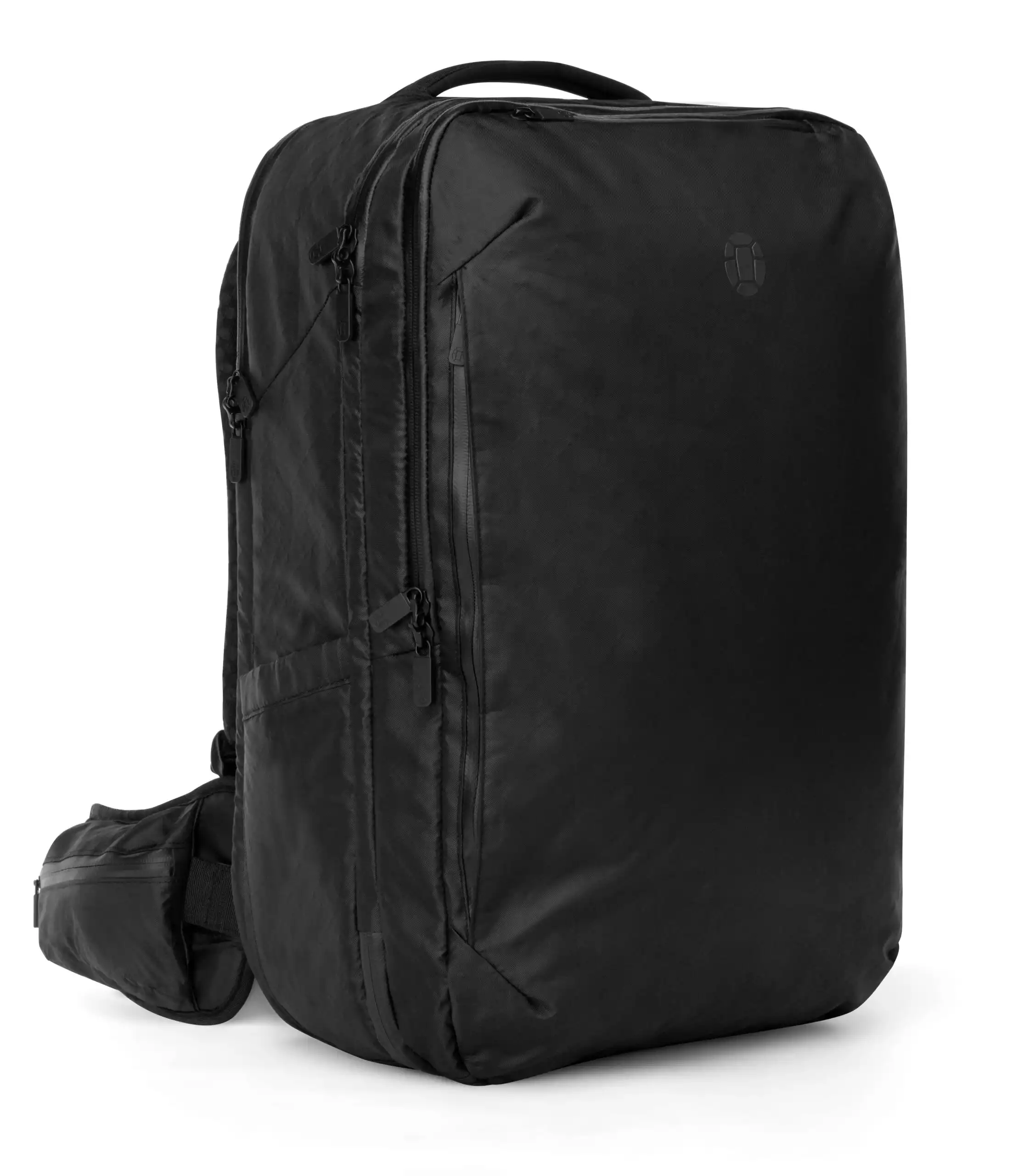 Weather: Packing List for France in All Seasons
Packing for France can get tricky. Are you headed during winter, spring, summer, or fall? Do you need layers, sunscreen, a raincoat, a hat, closed-toed shoes, or all of the above? Are you skiing, sunbathing, sightseeing, wine tasting, or a mixture of it all?
Pack for three seasons, no matter when you are going, because the weather is unpredictable. For Paris, bring something warm, a solid pair of shoes, a waterproof outer layer, and a light scarf for all seasons.
Check the specific regions to which you're traveling. Temperatures will differ from cities to mountains to shoreline, but averages are as follows:
Spring (Late March-June): 40-70° Fahrenheit (4-21° Celcius)
Summer (Late June-September): 55-75° Fahrenheit (13-24° Celcius)
Autumn (Late September-December): 45-70° Fahrenheit (7-21° Celcius)
Winter (Late December-March): 35-45° Fahrenheit (2-7° Celcius)
Depending on when you're traveling to France, add the following to your packing list.
Rain jacket or water-repellant outer layer
Sturdy, closed-toed shoes (consider hiking shoes over sneakers)
One extra pair of shoes
Umbrella
Scarf
Extra layers
Warm jacket with a hood (if traveling in winter and especially if staying on the mountains)
Bathing suit and beach cover up
What to Pack for Paris: The Essentials
Whenever you set off on the trip of a lifetime, there are a few things you can't forget. Your passport, travel documentation, medications, and tech are the hardest things to replace.
Wallet: ID, passport, and an extra copy of front page of your passport
Travel documents: Including travel insurance and visa documents if you need them
Medications: Daily, important, and allergy medications
Tech: Chargers and converters
Pack a Personal Item
If you're flying to France, you'll want to think carefully about packing a personal item. On your flight, you can keep your personal item under the seat in front of you. After you land, you'll carry this bag on your daily adventures.
Keep in mind the necessities you might want on hand for the flight, as well as immediately upon arrival, and don't forget to check the weather at your destination.
What to Pack in a Personal Item or Daypack
Mini first aid kit (including sea/car sickness tablets if needed)
Liquids bag (follow 3-1-1 guidelines)
Change of clothes
Headphones
Sunscreen
Gum or mints
Sunglasses
Lip balm
Unscented lotion, essential oils
Antibacterial or baby wipes (a must for Paris ventures – limited public toilet options available)
Fuzzy socks or flip-flops (for the flight)
Scarf, pashmina, or travel blanket
Makeup
Mini flash light
Feminine hygiene products
Contact lenses & travel size solution, or glasses
Tissues
Lacrosse or tennis ball (eases back pain and tight muscles)
Tortuga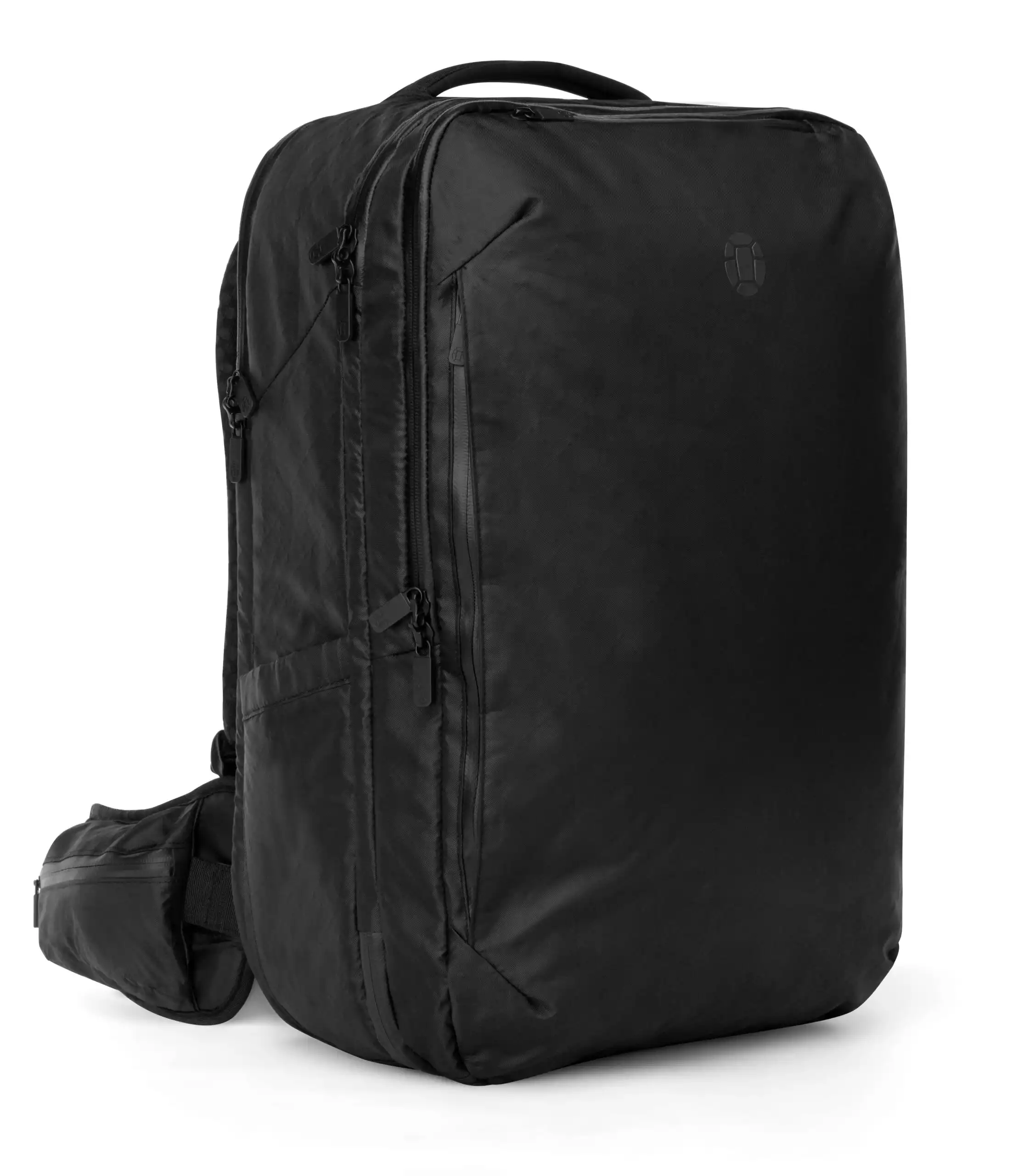 Toiletries: Less is More
When traveling by air, always keep in mind the TSA 3-1-1 rule as you pack your toiletries. Less is always more. You can purchase anything else you need once you're in France. Buying local is always a good idea. Keep an eye on all the new products on the market and perhaps consider experimenting with dry toiletries to make room in your quart-sized ziplock bag.
The basics include:
Deodorant
Makeup
Toothpaste and toothbrush
Travel size shampoo, conditioner, and body soap
Razor and grooming kit
Travel towel
Tech for Traveling in France
If you're coming from outside of Europe you will most likely need an adapter to plug into outlets and maybe a power convertor, too. Double-check to be certain you have all of your cords and other assorted goodies you need to connect. Plan for phone connectivity too.
Power adapter
Necessary converters
Tablet, phone, computer, and necessary chargers
Portable charger and cords
Load your phone with travel apps
Perhaps a camera (and camera bag), lens, batteries (2), memory cards (2), and chargers
External hard drive to back up your memories
GPS/personal wifi hotspot if your phone won't suffice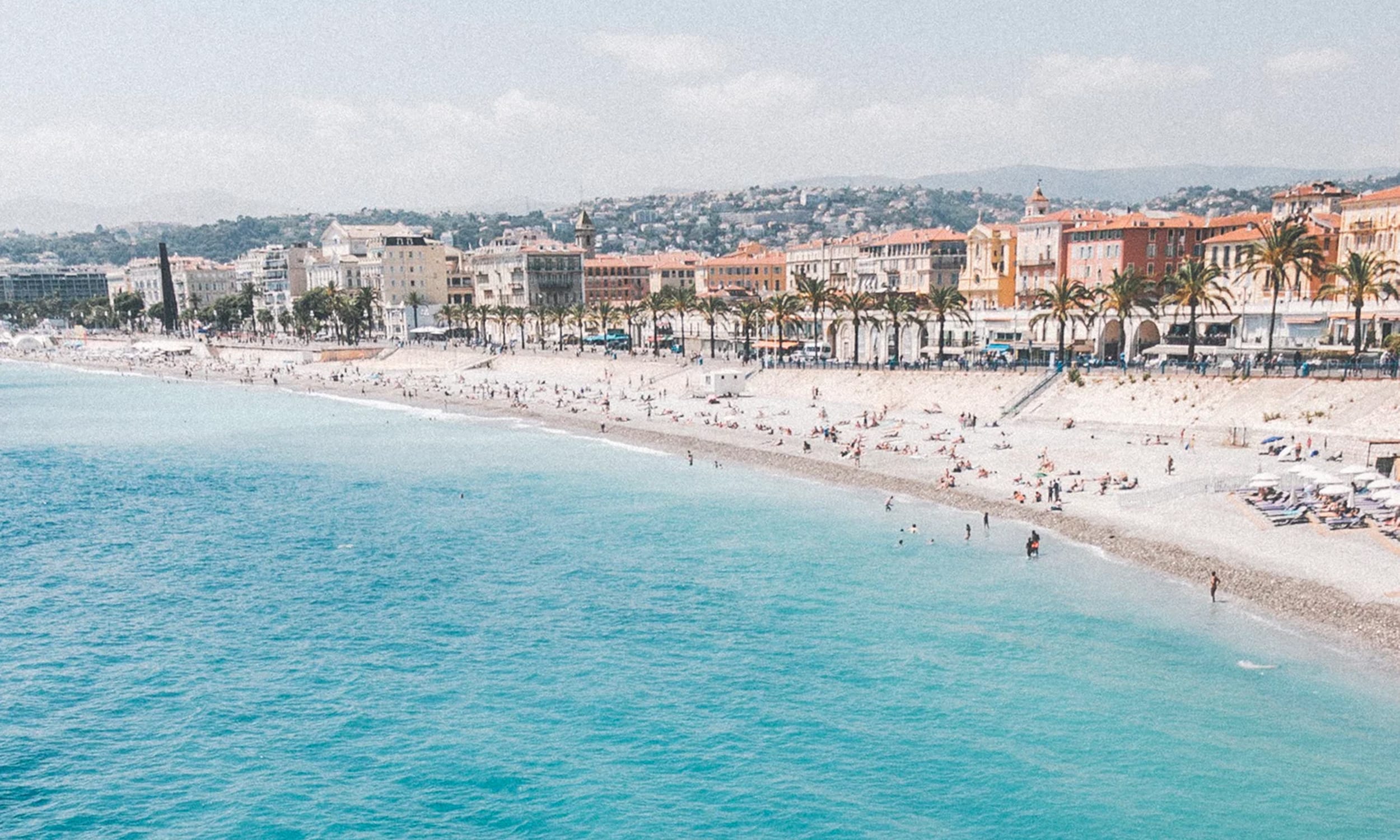 France Bucket List
They don't call it the City of Light for nothing. Paris is a city unlike any other. There's sophisticated fashion, art as far as the eyes can see, delectable cuisine of all levels, and a way of life that's unique to Paris.
What To Do in Paris
If you're flying, Paris is probably your first stop. Although your entire journey might not be set in the French capital, while you're here, take in the sights, sounds, and sweets of the city.
What to Do in the Rest of France
France is full of neighborhoods, cities, and regions each with a unique flair. To get to know the region, do your research ahead of time, chat with locals upon arrival, and leave room for spontaneity. Whether you're in search of the bubbly, action on the mountain, bargains at the market or a beach excursion after your city ventures, France is ready for you. Just make sure you have a packing list for France ready before your trip.