Peak Design Travel Pack vs Tortuga Travel Backpack
The Tortuga Promise
At Tortuga, our mission is to make travel easier. Our advice and recommendations are based on years of travel experience. We only recommend products that we use on our own travels.
If you're a hybrid worker looking for a relaxing weekend getaway or a frequent traveler that jumps at the opportunity to explore new cities, owning the right travel gear can make or break a trip.
One must-have for your adventures is a travel backpack that acts as your home on the go.
Two great options to consider are the Tortuga Travel Backpack 40L and the Peak Design Travel Backpack.
Let's look at how the Tortuga Travel Backpack 40L compares to the Peak Design Travel Backpack.
The Peak Design Travel Pack vs Tortuga Travel Backpack
| | | |
| --- | --- | --- |
| | Tortuga Travel Backpack | Peak Design Travel Backpack |
| Volume | 40L | 45L |
| Packing Space | Max international carry on size | Extra 5L exceeds many international airlines' limits |
| Comfort | Height-adjustable suspension system and hip belt | Fixed suspension system |
| Packing Style | Opens to the side, like a suitcase, for easy packing on a bed or luggage stand | Opens downward making it harder to pack |
| Extra Weight Expandability | Designed to maximize allowed packing space | Extra hardware to expand or compress that takes up valuable packing space |
Tortuga
Looking at how each backpack performs in critical areas like capacity, comfort, ease of packing, and weight management can help you decide which is best suited for your travel needs.
Carry On Capacity
Backpack sizes are measured in liters (abbreviated with an "L"). When it comes to travel backpacks, we highly recommend you go with a 40L backpack because it is the maximum volume allowed by most international airlines' carry on requirements.
Tortuga's 40L Travel Backpack is designed to meet both US and global carry on size limits, making it an excellent choice for travelers who want to carry everything they need while avoiding the trouble of checking in luggage.
Pro Tip: Going above 40L capacity can lead to paying extra fees or checking your bag. Use our guide to check the carry on requirements for your specific airline.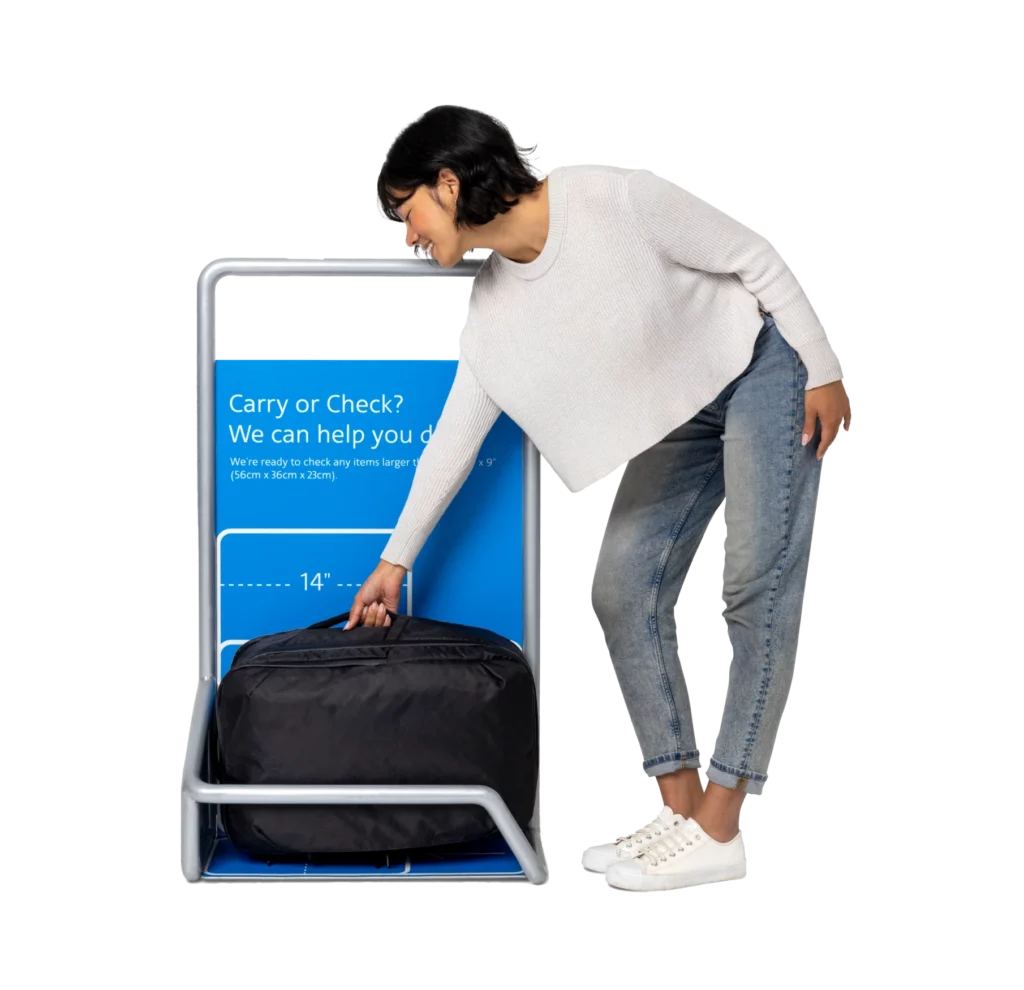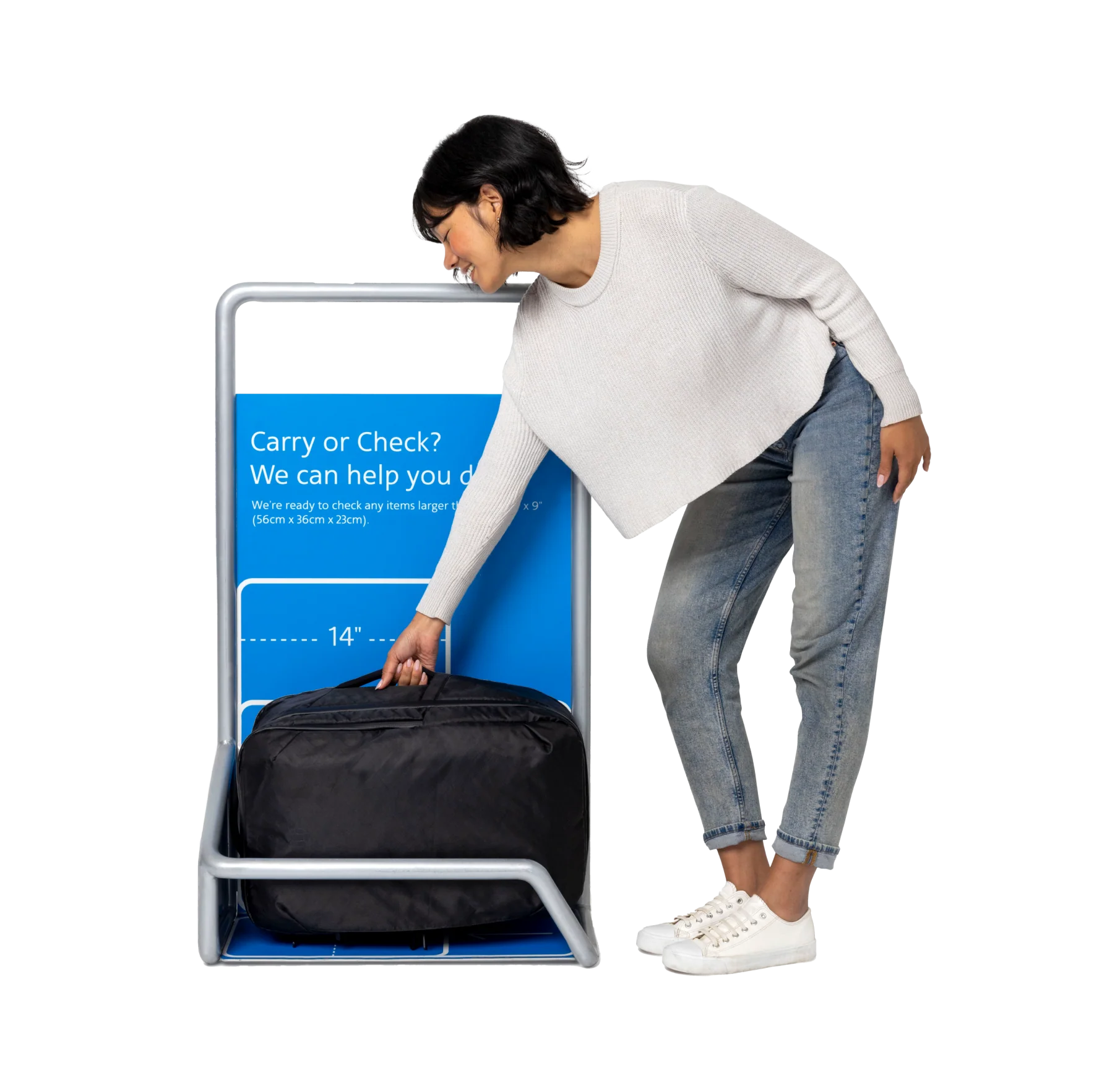 Comfortable to Carry
When choosing a travel backpack, having a proper fit is essential for a comfortable and enjoyable journey. A backpack that isn't equipped to distribute weight evenly can cause back pain and shoulder problems over time.
On the other hand, the Tortuga Travel Backpack 40L has a height-adjustable system that allows you to customize the fit to your body. This ensures maximum comfort and support during your travels, regardless of height or body shape.
In addition to its height-adjustable system, the Tortuga Travel Backpack 40L also features:
A hip belt that reduces 80% of the weight on your shoulders
Padded shoulder straps for a comfortable fit
A padded back panel for extra support
These features help reduce fatigue and discomfort so you can enjoy exploring a new town comfortably before you have to check into your Airbnb.
Pro Tip: Get a travel backpack with a padded hip belt. A hip belt takes 80% of the backpack's weight off your shoulders.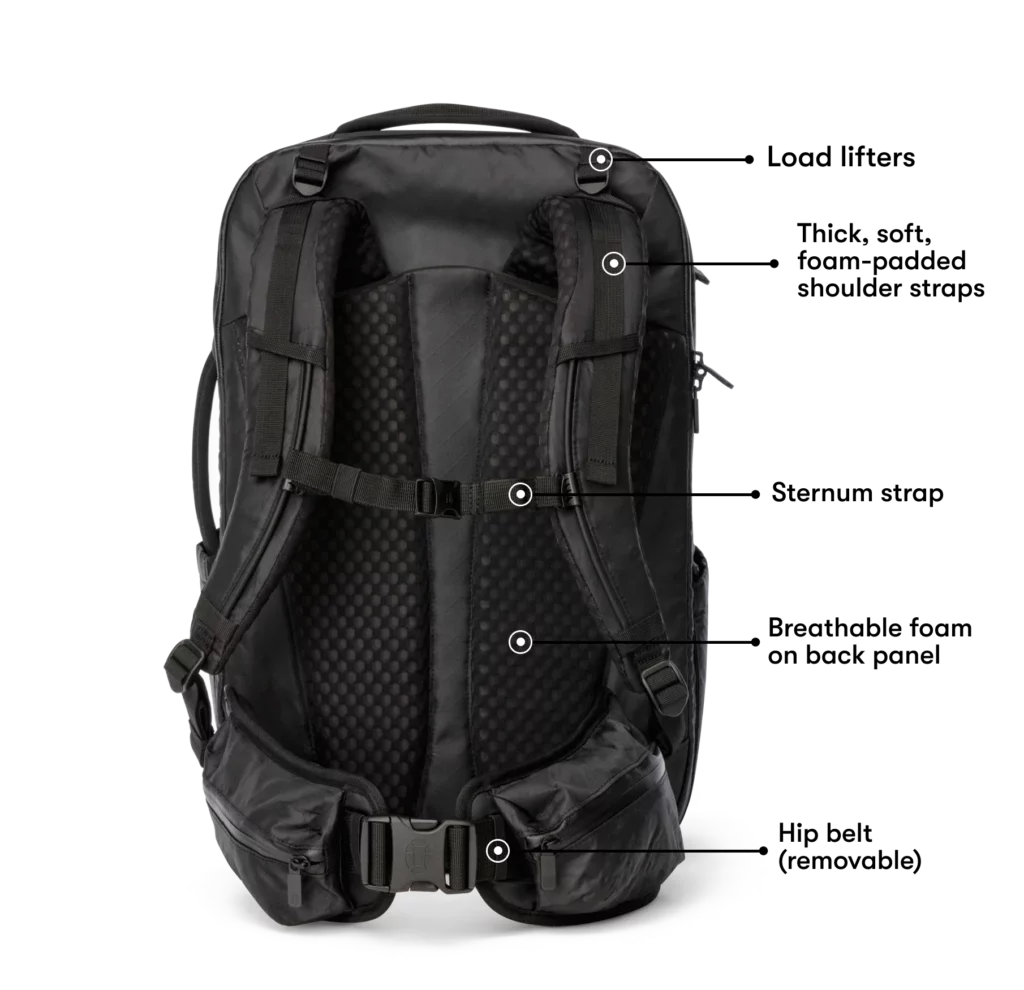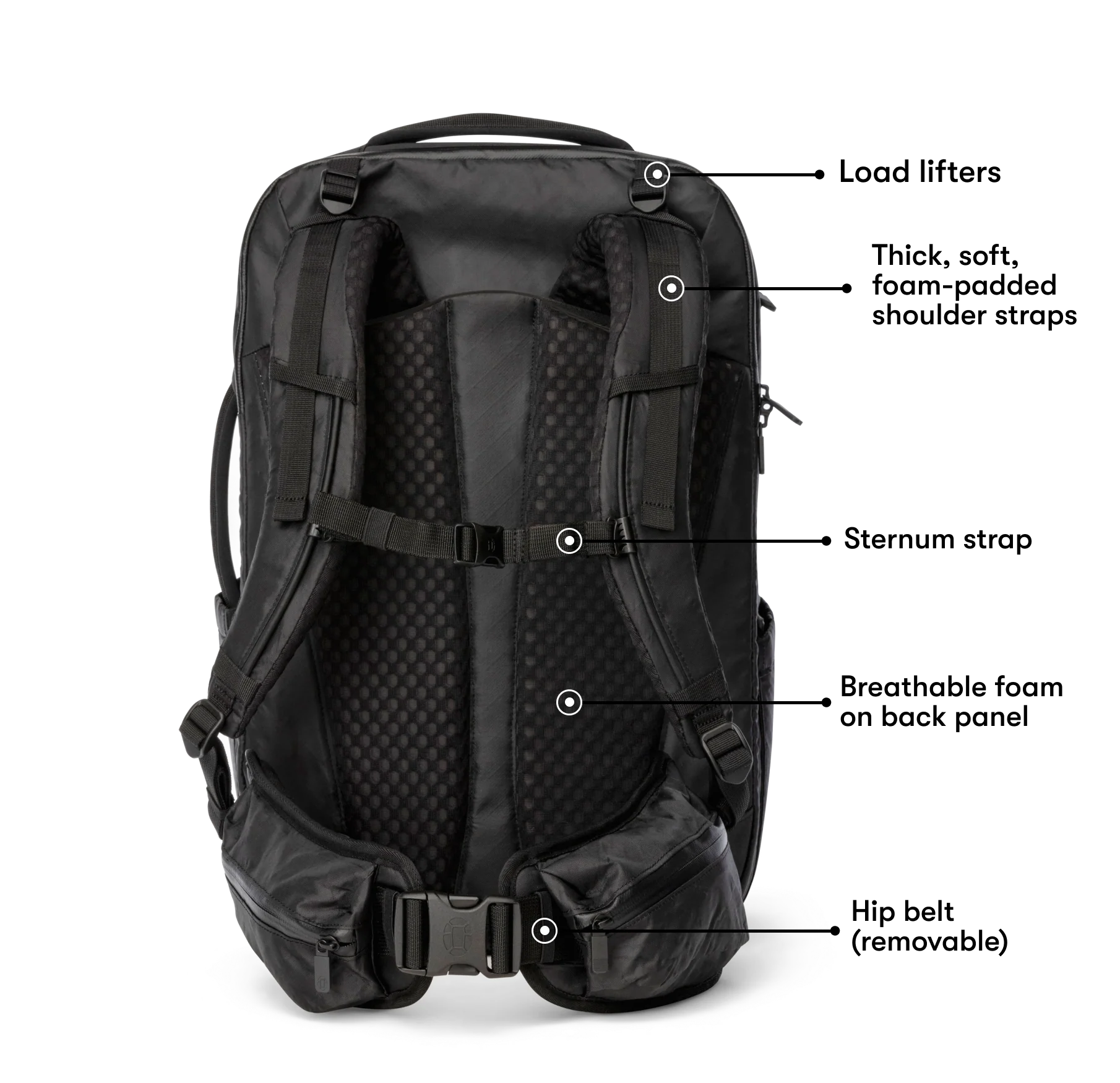 Ease of Packing
The design of a backpack can make a significant difference in how convenient it is to access and organize your belongings for your trip.
The Tortuga Travel Backpack 40L opens like a suitcase, allowing you to access items from the main compartment without removing everything on top of them. Our suitcase-style opening makes it easy to grab whatever you need whenever you want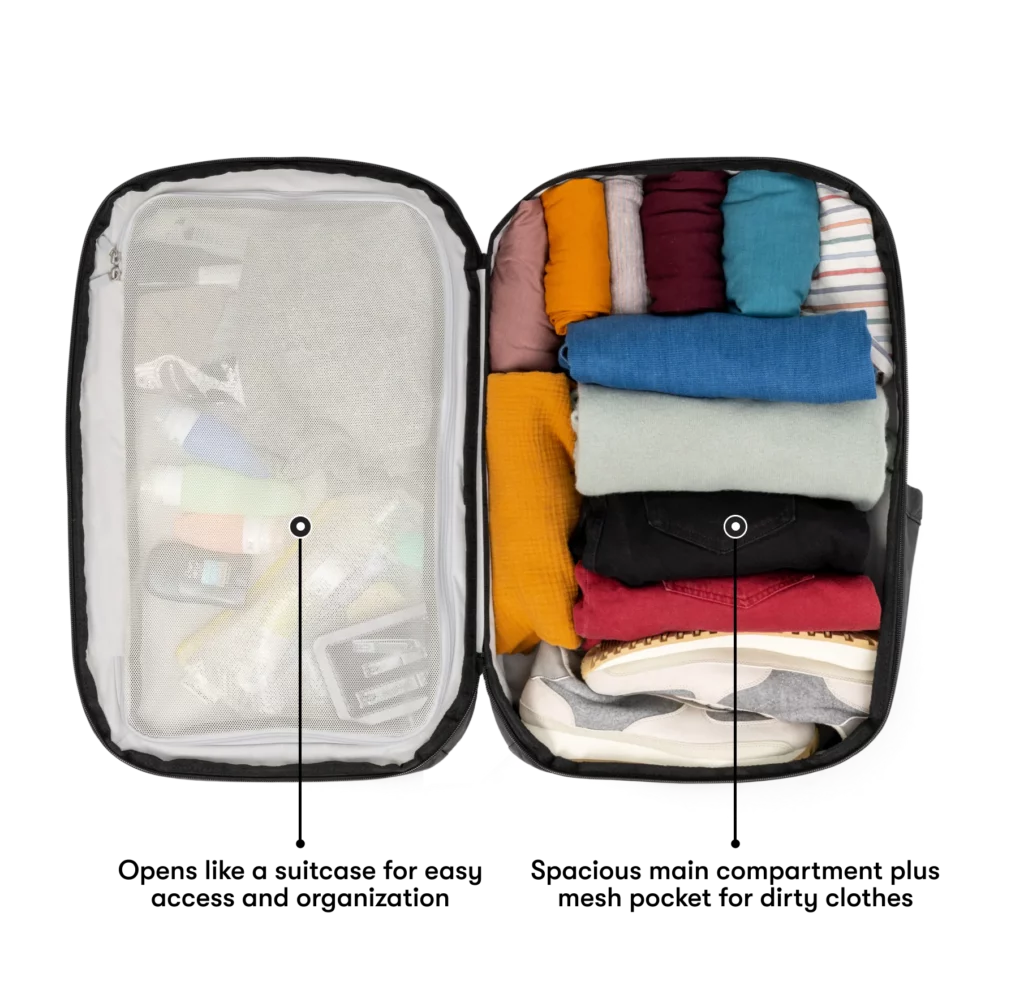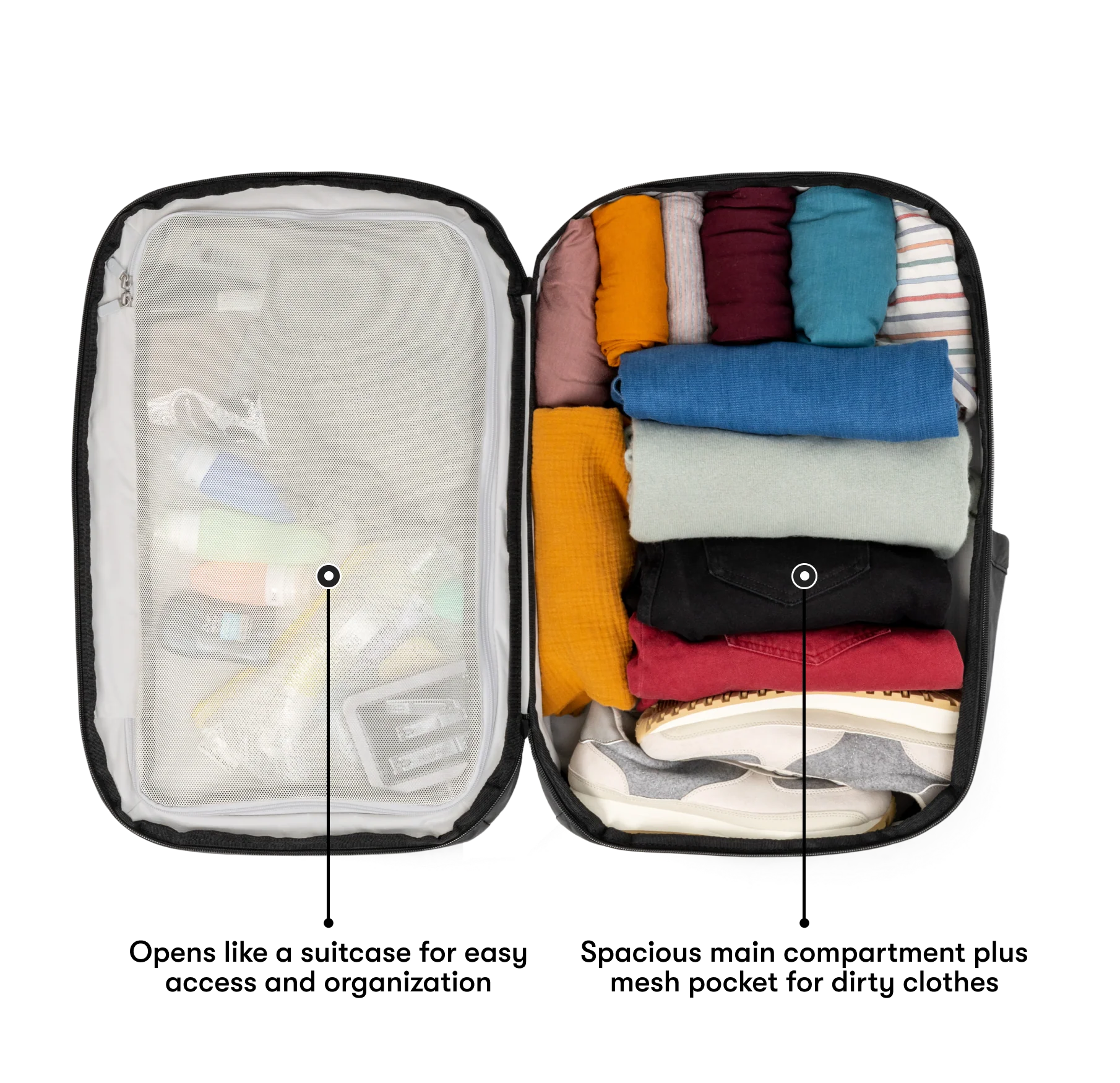 The Verdict
The Tortuga Travel Backpack 40L is an excellent option for travelers looking for a backpack that can keep up with their globetrotting adventures.
While the Peak Design Travel Backpack is a little cheaper and has some good features, the Tortuga backpack stands out as a highly functional backpack thanks to its:
Large capacity that meets US and international carry-on limits
Height-adjustable design
Convenient packing options
High quality weather protection
If you love traveling and do so on a frequent basis, the Tortuga Travel Backpack 40L is a reliable asset for your next trip.
Tortuga
Benefits of Buying Tortuga
Here are some of the top benefits that come with all Tortuga products:
Related Articles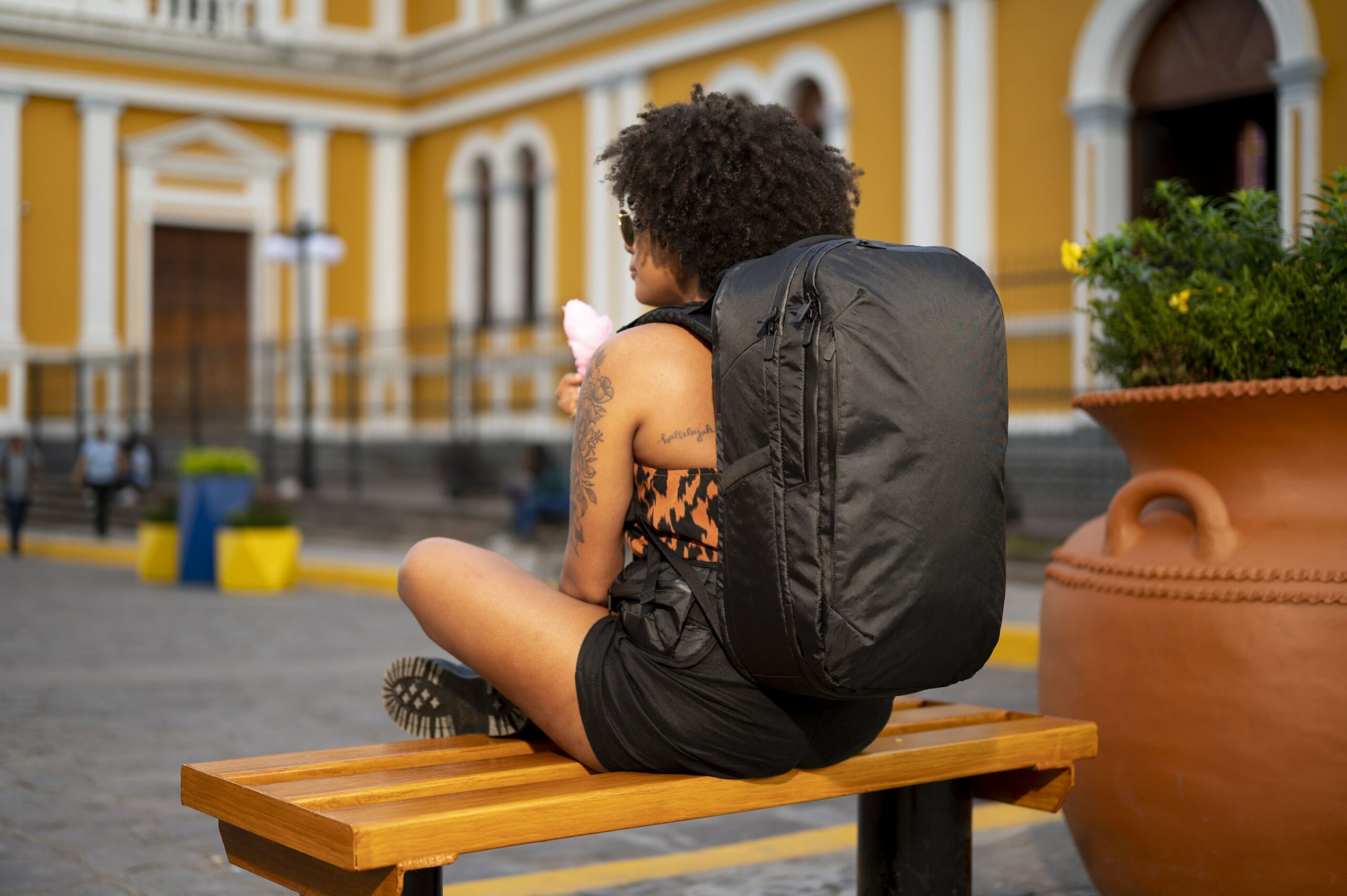 40L: Max International Carry On
Shop Now