The Ultimate Personal Item Packing List
The Tortuga Promise
At Tortuga, our mission is to make travel easier. Our advice and recommendations are based on years of travel experience. We only recommend products that we use on our own travels.
How do you use your personal item? Is it your carry on overflow plus in-flight essentials bag? Or is it your basic economy "one bag" for your trip?
For most travelers, a personal item bag is the former. A "catchall" bag for stuff that didn't fit in their carry on or that they'll need in-flight.
Your personal item doesn't have to be your traveling junk drawer. With a bit of planning, you can use your personal item as an important part of your packing toolkit.
Let's start with the basics of what is a personal item and what you can pack in it.
Tortuga
What is a Personal Item?
If you're traveling carry-on-only, you are usually allowed two pieces of luggage:
Carry On: Your carry on is your main luggage and goes in the overhead bin.
Personal Item: Your personal item is your secondary bag and goes under the seat in front of you.
The most notable exception is when you're traveling on a Basic Economy fare that allows you to bring one personal item but no carry on bag.
Airlines only give general guidance on personal items. Some airlines have specific size requirements, but many don't. Some airlines list the types of bags that you can carry, but many don't.
In general, your personal item should be a bag, not a piece of luggage or a suitcase. Most commonly, personal items are purses, totes, backpacks, messenger bags, or briefcases.
For more on size requirements, read the Personal Item Size Guide. For format-specific questions, see the below articles:
Personal Item Backpacks
Backpacks make for a great personal item, especially if you're carrying a suitcase or duffle bag as your carry on bag. If you choose a backpack as your personal item, we have two recommendations.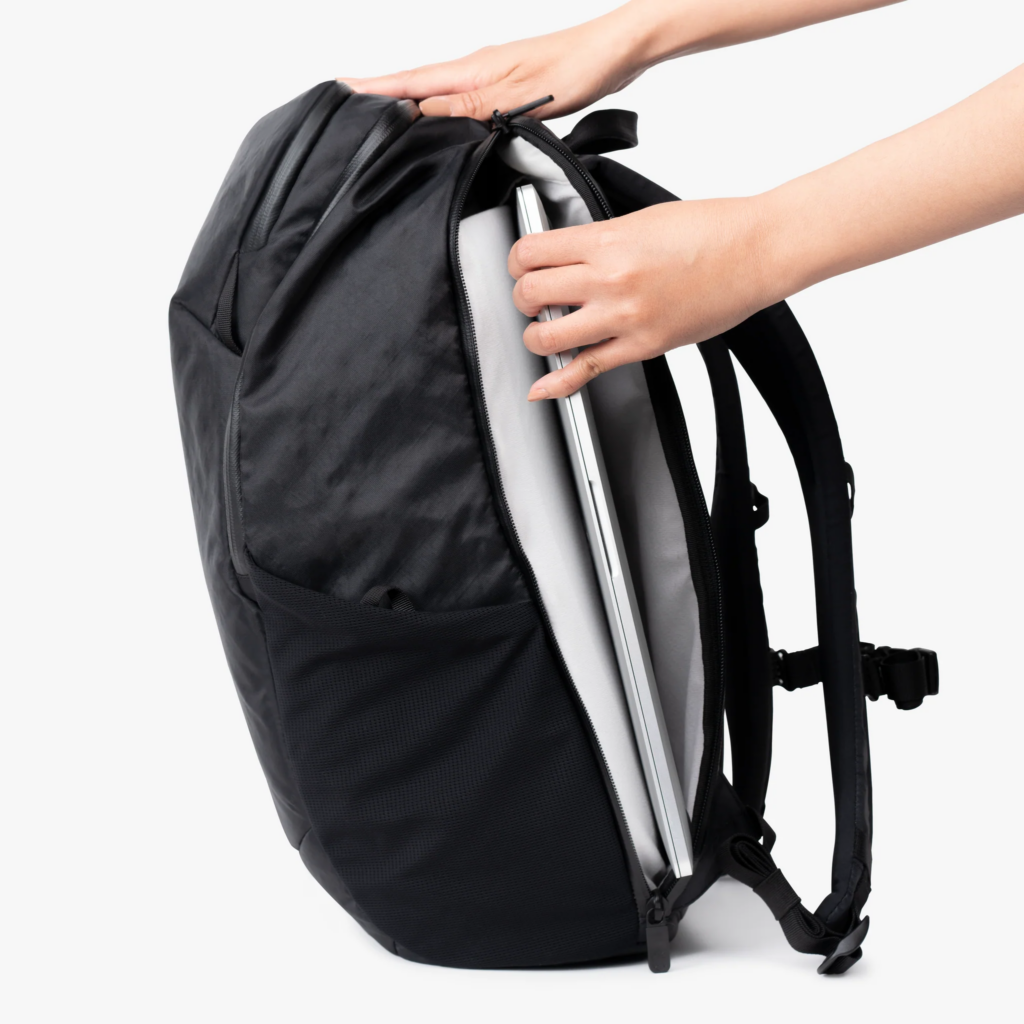 The Tortuga Laptop Backpack fits under the seat in front of you and is designed to comfortably carry a laptop and anything else you need in your personal item. You'll find plenty of pockets for all the little stuff that ends up in your catchall bag.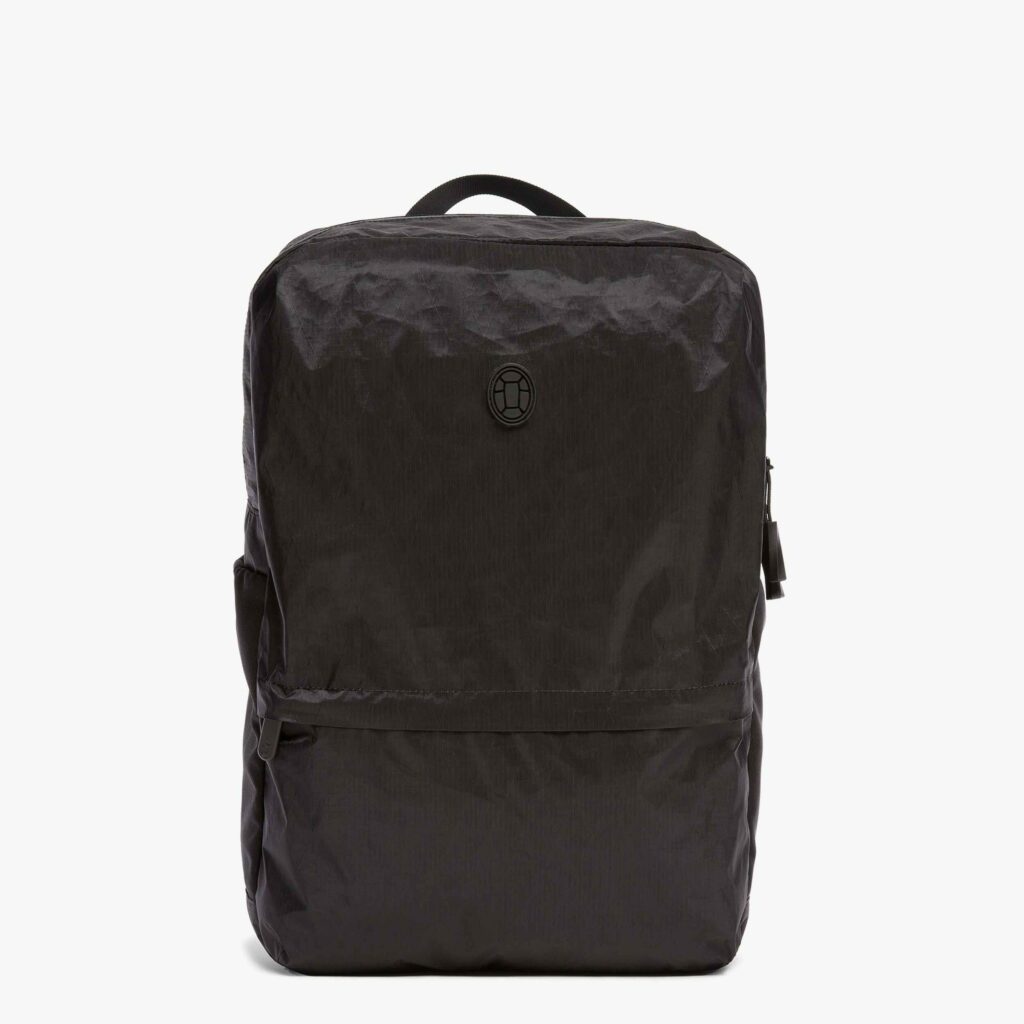 The Tortuga Daypack is the ultralight personal item that fits everything you need in-flight but can be packed away flat in your luggage when you don't need it.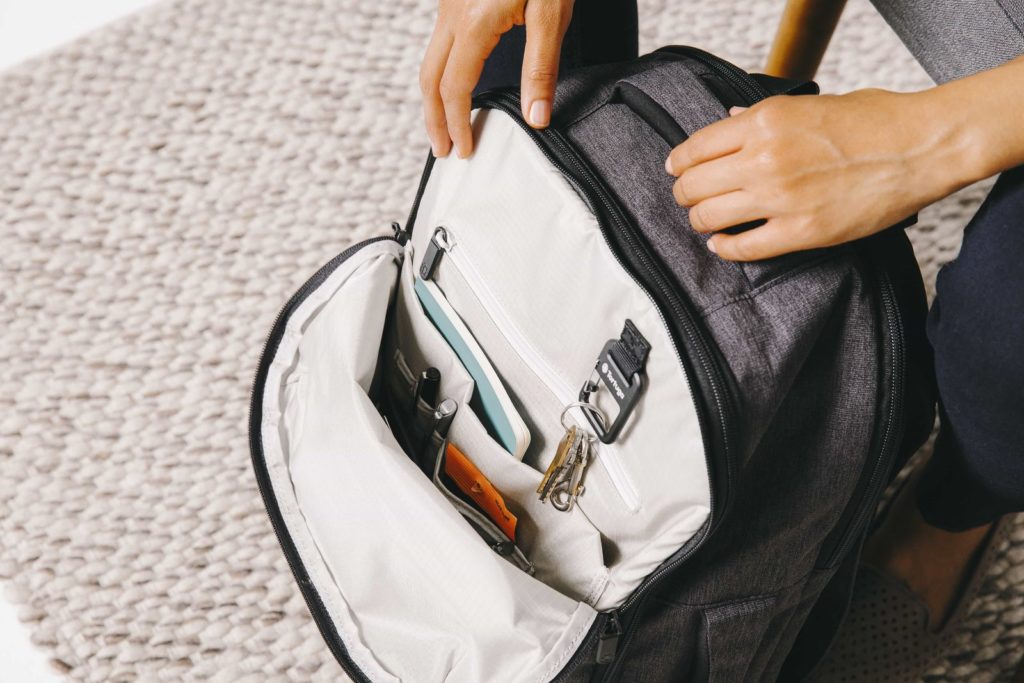 Personal Items List
This packing list assumes that you're carrying (most of) your clothes in your carry on and using your personal item for "overflow" and for everything you need during your flight.
The goal is to not open your carry on while on the plane. You should have everything you need during the flight under the seat in front of you in your personal item.
Basic Personal Item Packing List
Let's start with the basics that most travelers will bring.
Wallet, ID, passport, and travel documents (if not in your pocket or purse)
Jacket or extra layer of clothes for cold flights
Scarf, pashmina, or travel blanket for cold flights
Pillow, eye mask, and earplugs for sleeping
Glasses or contacts (if necessary)
Notebook and pen
Book (if you aren't traveling with a Kindle)
Toiletries, Liquids, and Medications
When traveling carry-on-only, you must know the TSA's 3-1-1 rule. The TSA only allows liquids in containers of 3.4 ounces (100 ml) or less in a clear, one-quart bag. If your liquids meet those requirements and fit in that bag, you'll breeze through security.
Check the Travel Toiletries Packing List for help creating a list and downsizing your liquids to be TSA-compliant.
Pack your quart-size bag in your personal item so that you can easily pull it out at security and have access to it during your flight. Having your toiletry bag handy is great for freshening up before landing and for having your medications within reach. For example, I take Aleve before takeoff and again before landing to prevent painful headaches from aerosinusitis. Having my pills next to me is better than having to stand up, open the overhead bin, and fish them out of my bag.
Electronics
Your personal item is also a great place for your electronics. If you'll be using your laptop for work or to watch movies, pack it in your personal item. If not, you can leave the computer in your carry on and just pack your in-flight electronics in your personal item.
Laptop and charger (if needed)
Tablet and charger
Kindle
Phone (if not in your pocket or purse) and charger or external battery
Headphones or earbuds
Food and Drink
Everyone should consider packing their own snacks when they travel. Travelers with dietary restrictions or allergies will benefit even more from not having to hunt for acceptable food at the airport or settling for an in-flight meal.
Read our airplane snack recommendations and remember a few basic rules:
Nothing smelly or spicy
Nothing perishable (if it's fruit, vegetables, or jerky, expect to finish it in flight, or pitch it before you hit customs)
Nothing crumbly
If possible, refrain from snacks with nuts (those with airborne allergies will thank you)
You should also travel with your own refillable water bottle. Fill it up after going through security but before boarding your flight. This way, you'll be better hydrated than having to rely on the small plastic cups from flight attendants.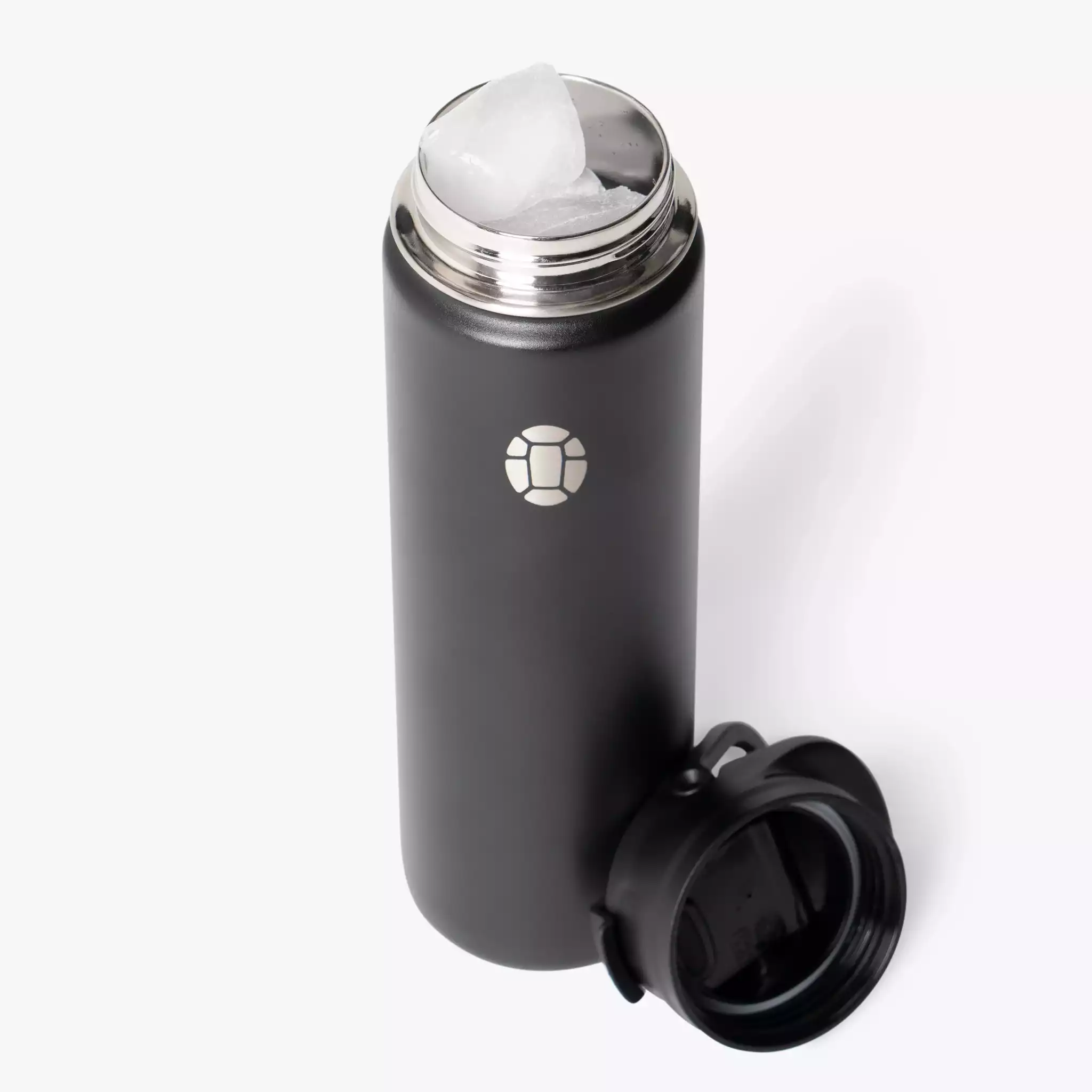 How to Pack a Personal Item
When packing a large bag, like your carry on, it's important to balance the weight for a comfortable carry. This is less important for a smaller, personal item bag. But we can still offer a few tips, especially if you're carrying a backpack.
The most important trick is to pack the weight as close to your body as possible. Keep your bag's center of gravity next to yours. For example, your laptop and/or tablet should be packed next to your back for optimal weight distribution.
FAQ
What can you put in your personal item bag?
You can pack anything that's allowed on the plane in your personal item. Any item that's carry-on-compliant can be packed in either your carry on bag or your personal item bag. There are no requirements around what must be in which bag.
Can you have liquids in your personal item?
Yes, as long as they abide by the TSA's 3-1-1 rule for liquids. Your liquids must be in containers of 3.4 ounces (100 ml) or less. Those containers must be packed in one clear, quart-sized bag.
Can you put clothes in your personal item?
Yes, you can pack clothes in your personal item. We recommend packing most of your clothes in your carry on and reserving the space in your personal item for an extra layer to stay warm.