The Ultimate Guide to Plus Size Travel Clothes for Women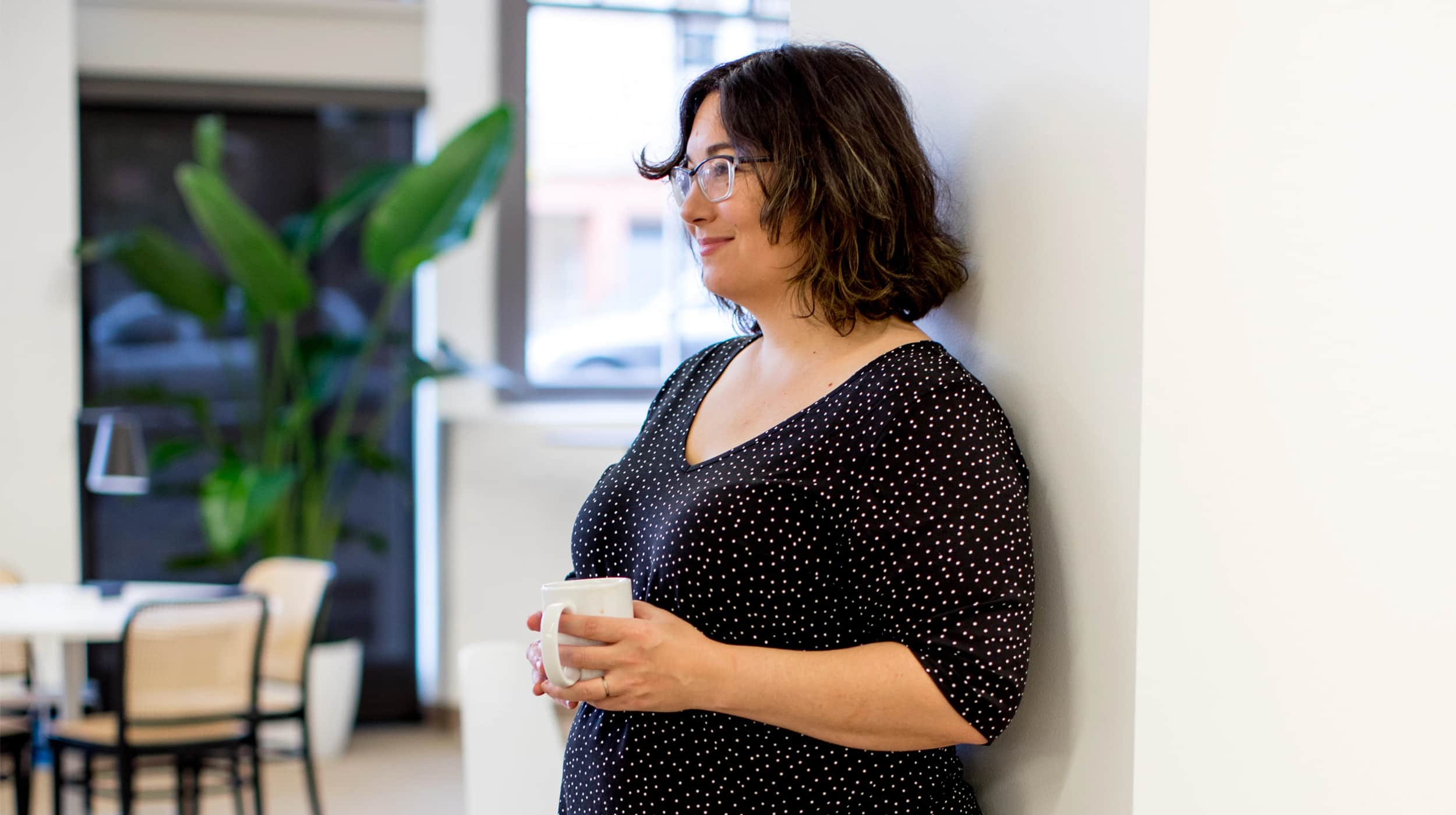 Your body is perfect just the way it is and there is nothing more important than dressing to make yourself feel as confident as possible. You deserve to love the hell out of yourself and your vacation.
As a plus-size woman and an avid traveler, I'm no stranger to the last minute packing panic – the overpacking, the panic buying, the ability to spend almost as much on the clothes as the trip itself, the worries, the fears and the 'maybe I shouldn't go' moments – but at the end of it all, the trip is always worth it. 
Tortuga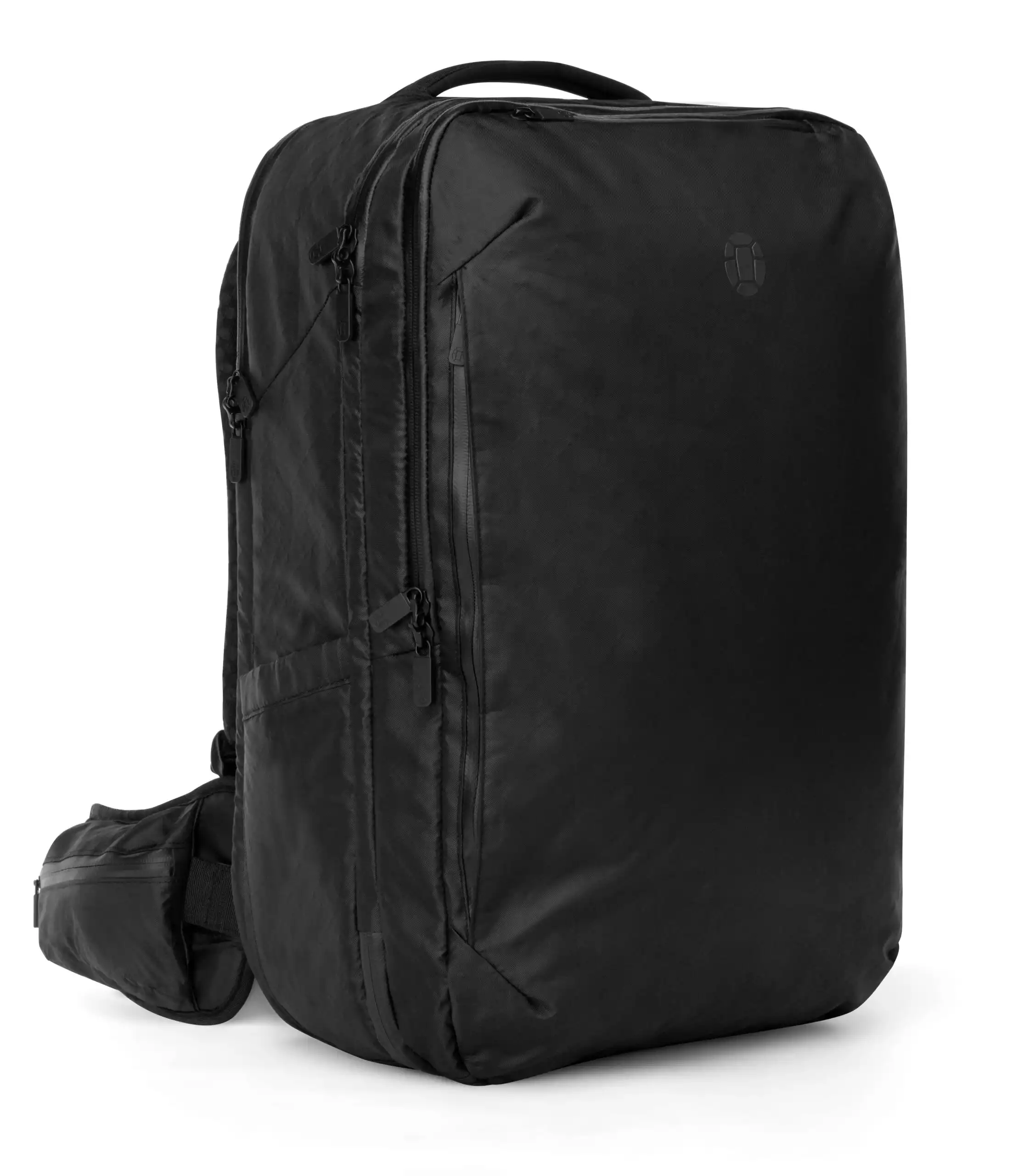 Travel is for everyone and with growing movements to make travel more inclusive like #fatgirlstraveling and #plussizetraveltoo, there is no better time to shrug off your worries and take that trip you've always dreamt of.
So, off the back off my most recent 7-month trip around Africa, Asia and the United States, here are my top tips for finding your stress free travel wardrobe as a plus-sized woman.
Two Points, Before We Start:
1. Larger clothes = more material
There is no escaping the fact that larger clothes take up more room, and that means taking fewer items. 'Multi-purpose' is the name of the game here ladies.
2. It's not impossible to buy plus size clothes all over the world, but it's not always easy.
News Flash: Fat people exist in every country! But not every country has easily accessible plus size clothing stores, so it's worth spending the time to properly plan what you pack so you don't get caught short.
Get the Foundations Right
(If you only have time to read one section of this article, make it this one!)
The three following items are the holy trinity of plus-size travel packing, I promise you, they could make or break your trip.
The Unmentionables
Underwear, love it or loathe it, just don't skip over thinking about it when you're planning what to pack.
Having the wrong underwear that makes you feel uncomfortable, like bras that chafe in hot weather or knickers that don't stay up when you move around, will totally distract you from living your best vacation life.
Hands up if you swell up in hot weather like me? Breathable and moister-wicking undies will be your best friend for comfort, keeping cool, and tp help to prevent skin irritations that occur in warm & wet environments.
Chub Rub
Traveling usually means moving your body more, and moving your body more can lead to chafing, ranging from the uncomfortable to the downright painful, especially in tropical climates that are hot and humid.
Luckily, there are a lot of precautions you can take to prevent chub rub from ruining your trip.
Applying anti-chafing creams, baby powder and even deodorant to potentially affected areas will help but for the dreaded thigh rub, I opt for wearing some thin cotton biker-style shorts under skirts and dresses. Find a colour that best matches your skin tone if you're self-conscious about them showing (but don't worry, my shorts have been the envy of my fellow every-size travelers all over the world!)
Shoes, Glorious Shoes
We've established that travel usually means more movement and more movement means more work for your feet. Take it from a fat girl who didn't pack properly supporting shoes and spent months recovering from painful Plantar Fasciitis, shoes are important!
Hiking sandals are now my go-to travel shoe. They offer great support, are often water-friendly (for all that island hopping you'll be doing) and will take you on just about any terrain. All this, as well as being lightweight and allowing your feet to breathe. There are even brands like Chaco and Teva that are mixing all this high-tech with style, so there's no excuse to be walking around in flip-flops.
Before You Pack:
Buying plus size clothing is tricky at the best of times, add travel, new activities and unfamiliar climates into the mix and it can feel overwhelming. Take a little time to plan out what you need, what you already have that'll do the job and decide if there are any pieces you need to pick up.
Here's my fool-proof checklist:
Climate
Double and triple check the climate of the places you're visiting, this is easier when it's one or two places but bear in mind that the same country can have multiple climates. For example, when I visited Jordan last Spring, the capital, Amman, was a chilly 6C but just 2 hours away, at the Dead Sea, it was a steamy 30C!
Activities
Plan out all the activities you definitely want to do, as well as those you'd like to try out, so you can pack for them. This can be everything from a fancy dinner and sightseeing to a snorkelling trip or hiking! This will help you to realistically plan how many 'specialist' outfits you'll need.
Length of Time
Plan out no more than one week of outfits! One of the BIGGEST mistakes travellers make is overpacking. In reality, you will wear everything a couple of times and if you're going away for longer than a week or so, you'll want to do laundry.
Check Out Local Customs
Sometimes you have to cover up your shoulders, knees and hair, or take off your shoes in order to be respectful of local religions and customs. Make sure you know ahead of time what to expect so there are no tricky moments.
A friend and I visited a beautiful old Mosque in Kuala Lumpur this year. I had researched and knew that I'd be required to cover up, my friend who was wearing shorts, was asked to wear a one-size-fits-all cover-up upon arrival but as I was dressed appropriately, I didn't have to worry about fitting into it!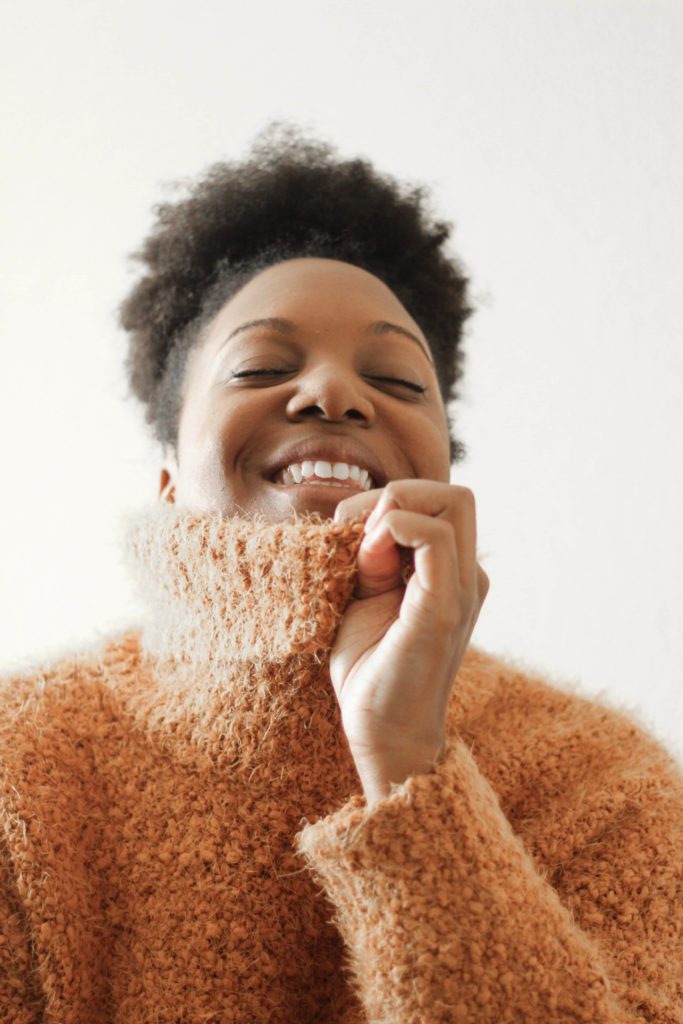 Plus Sized Travel Clothes Brands
It's one thing to bite the bullet and promise yourself that on this vacation you're going to hike to a waterfall, but it's another thing entirely to make sure you have the right clothing. Here is a collection of my tried and tested plus-size inclusive clothing brands.
For Activewear
Fabletics is my go-to for cute & inclusive activewear, whether that's for hiking, yoga or travel days (yes, I'm a yoga pants 24/7 kind of girl).
As of January 2020, their size range will go up to a US size 22-24 (4X) making it one of the most inclusive sportswear brands out there.
For Shoes
I've mentioned them before, but they're so good they get a second shout out, Chaco and Teva are two brands you HAVE to check out for supportive vacation footwear. Both brands stock wider widths too.
For Swimwear
With the inclusion of lines by plus size style icons Gabi Fresh & Ashley Graham, as well as sizes ranging from US 4 – 32, SwimsuitsForAll is the place to find that fatkini to help you take your vacation by storm.
For Everything Else
ASOS Curve, a personal favourite of mine, goes up to a US size 26 (5X) and is a one-stop-shop for everything from panties to evening gowns (I'm not kidding). Other store options I can recommend include Boohoo, SheIn & Old Navy.
Tortuga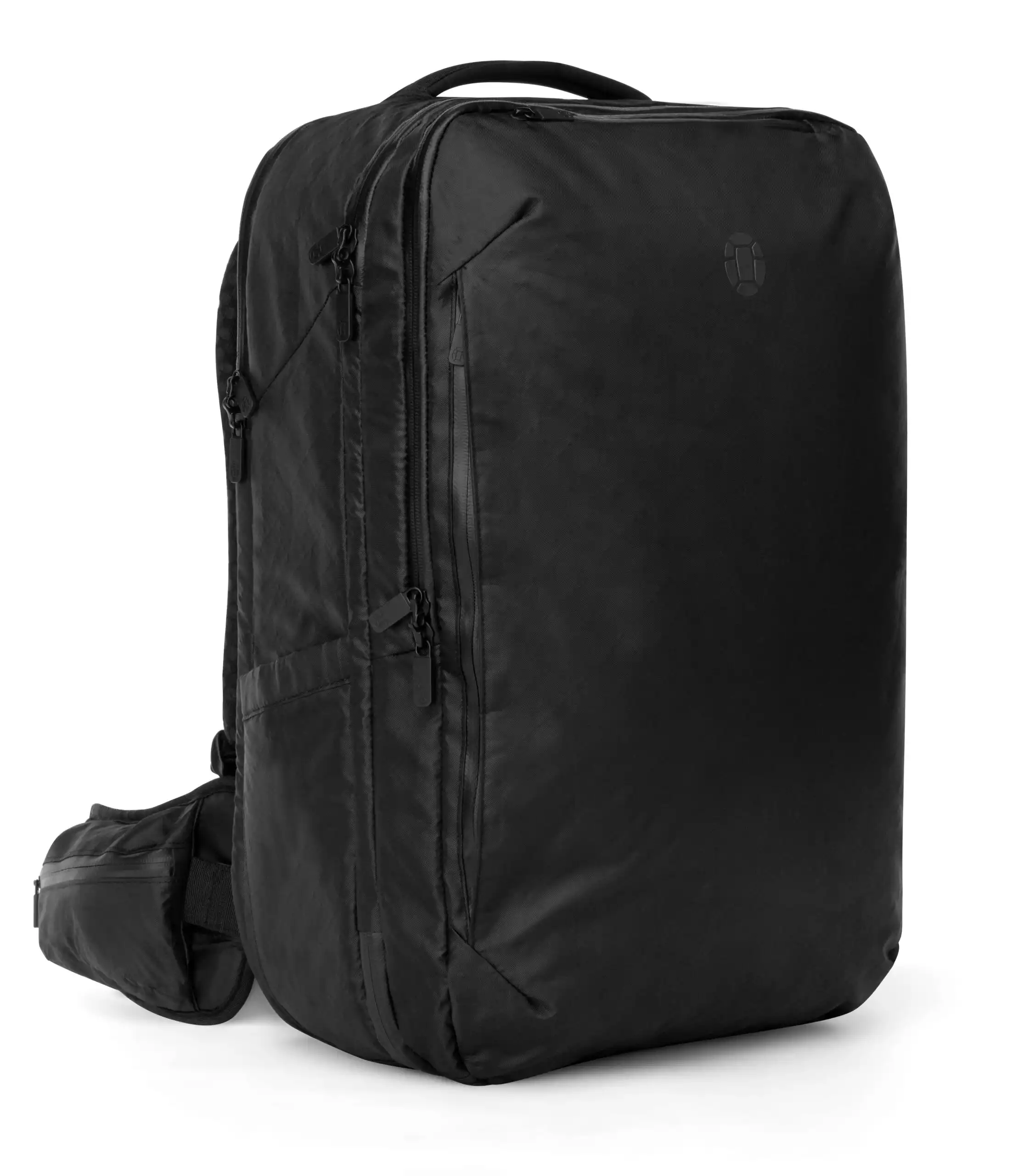 Plus Sized Travel Clothing: What to Pack
Lightweight, breathable, quick-drying and wrinkle-free materials
These fabrics are your best friends, especially when shopping for plus size tropical vacation clothes!
Rayon & Polyester get a bad rap but in my experience are cool, durable and extremely suitcase friendly (read: make great plus size, wrinkle-free travel clothing, nobody likes ironing!)
But what about cotton, I hear you ask? While cotton is comfortable and breathable making it one of the best hot-weather materials, it creases like nobody's business and can be weighed down by the moisture it absorbs, so if you love cotton, opt for a cotton-polyester blend for the best of both worlds.
Multi-Purpose Items
To help you save on space (remember, with larger clothes = fewer options) pack items that do double duty.
Sarongs are amazing multi-purpose space savers, great for everything from beach coverups & beach towels to an extra layer on a cool flight, a headscarf to keep the sun off your scalp and a way of covering your shoulders & knees at religious sights.
Day-to-night clothing is a must. Prioritize pieces that can be dressed up or down easily with a few accessories – a simple dress in the day paired with your newly purchased hiking sandals can turn into a party dress by night by adding a long necklace, some lipstick and your designated pair of 'night-time' sandals.
Make the Most of Your Airport Outfit
Deciding on your plus size airport outfit can be tricky, but here are my tips!
Comfort over everything! I usually opt for my leggings and an oversized tunic or sweatshirt. Dressing smartly will not get you a free upgrade, but might make you uncomfortable.
If you're traveling to more than one destination, don't wear your heaviest/bulkiest clothing – I know, I know, you think I'm crazy for saying that! But hear me out – that clothing has to fit in your bag at some point, right? I made the terrible mistake of flying from the UK in the winter wearing my jeans and sweatshirt and arriving in Egypt to 25C+ heat. I never wore my jeans again on the 7-month long trip and they became a huge burden because they just didn't fit in my bag!
Pack for Comfort, Whatever That Means to You
I love dresses. I live in dresses, sleep in dresses, hell, I even hike in dresses. So when I listened to all the people telling me to take trousers on my latest and longest round-the-world-trip, I should've known it was a terrible idea. I ended up mailing my trousers home and searching high and low for shops that stocked my size so I could buy more dresses. Moral of the story? You know what clothes make you most comfortable, so pack those.
You'll be stuck with those clothes for the rest of your trip so this is not the time to experiment!
Above All Else, Pack for Confidence!
Will a Swimdress make you feel 100% more confident on the beach?
Will having your favorite dress make you enjoy your trip even more?
Then girl, rock it.
Your body is perfect just the way it is and there is nothing more important than dressing to make yourself feel as confident as possible. You deserve to love the hell out of yourself and your vacation. Take the time to plan, research your destination and remember, if you're having a blast, no one, not even you, will care what you're wearing.
Related Articles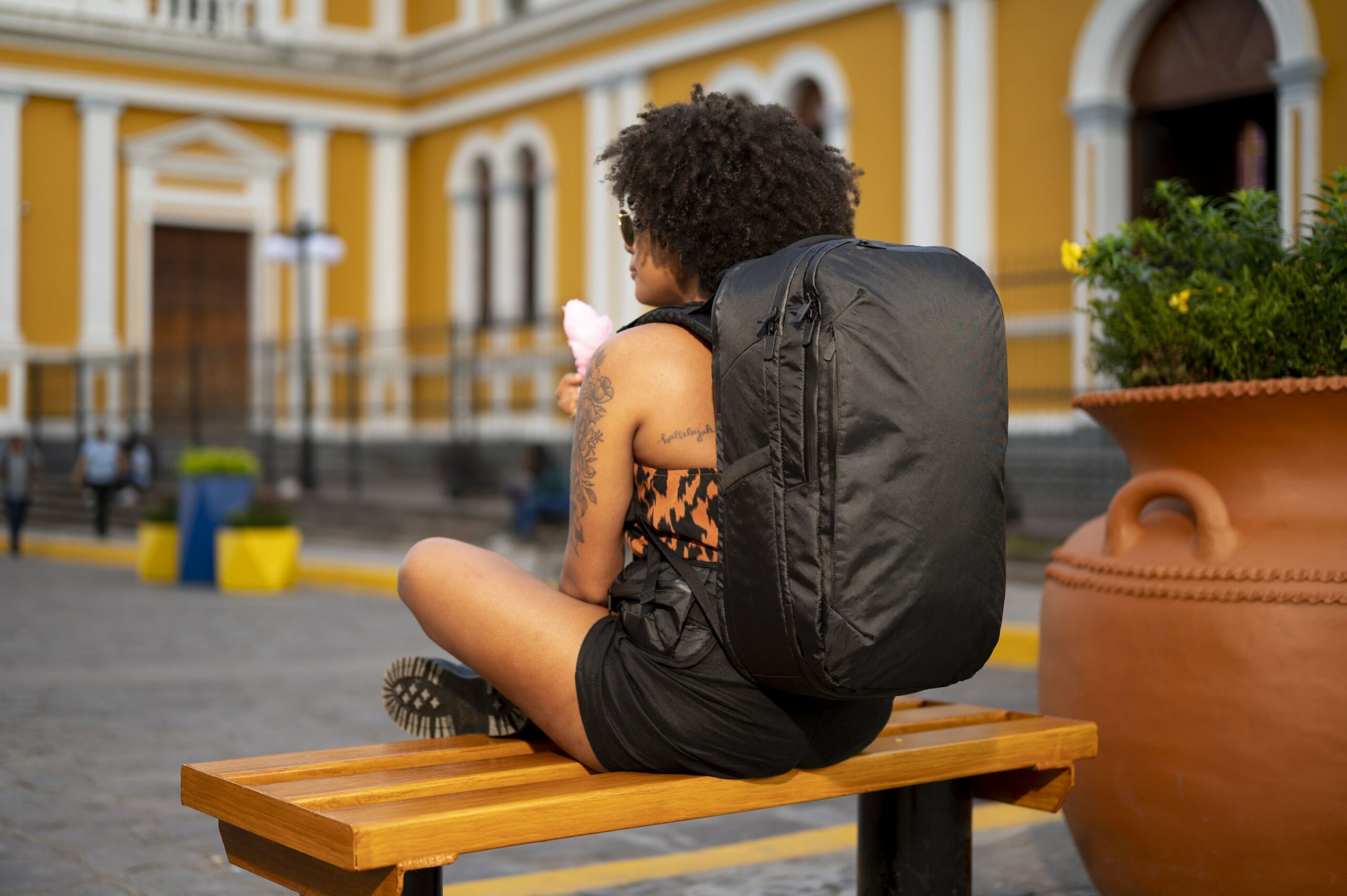 40L: Max International Carry On
Shop Now