Portland Packing List: What to Wear in Rose City
The Tortuga Promise
At Tortuga, our mission is to make travel easier. Our advice and recommendations are based on years of travel experience. We only recommend products that we use on our own travels.
With a slogan like "Keep Portland Weird," it should come as no surprise that Oregon's largest city is a one-of-a-kind place. Accordingly, those visiting might wonder how they can best prepare for its unique vibe. We've got the Portland packing list you need to be ready.
Before launching a life of ongoing travel, I spent roughly six years living in Portland, so I'm well versed in its fashion trends and weather requirements. And you do have to be ready for the weather because when you're in the Pacific Northwest, the day can change from clear and sunny to gray and rainy fast.
Below you'll find what to wear in Portland if you're going to blend into the hip scene and stay comfortable no matter what the weather throws at you.
Tortuga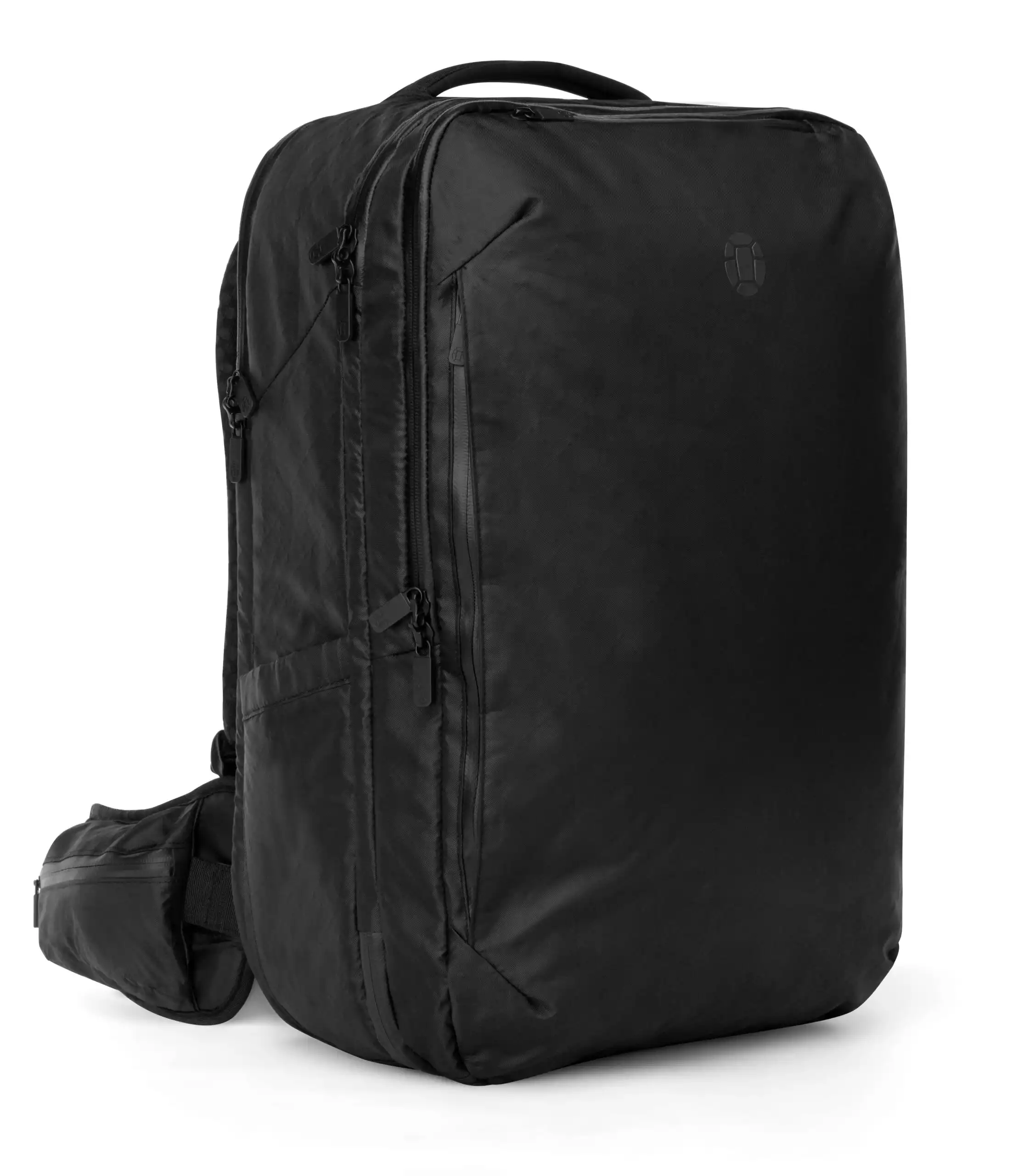 The Best Luggage for Portland
I'm a proponent of going carry-on-only no matter where you're headed, but this is particularly true of Portland where you don't need to pack much to accomplish your travel goals. To that end, I suggest using a carry-on-sized travel backpack like the Tortuga Travel Backpack.
The Travel Backpack is an ideal choice for several reasons. First, its smart design and organizational features make it unrivaled in terms of maximizing the carry on space afforded by airlines. There's simply no other bag that allows you to pack so much within carry on limitations.
Second, its waterproof sailcloth shell makes it ideal for keeping your stuff dry through Portland's notorious rain spells. It's also durable, meaning that the Tortuga Travel Backpack will last through many years of travel.
Finally, it offers superior comfort thanks to its fully adjustable harness and thick padding. That means that it's comfortable to wear through hours of riding Tri-Met and wandering Burnside or Hawthorne.
The Ultimate Portland Packing List
Adjust this list according to the length of time you'll be traveling in Portland, the weather report, and how you plan to fill your itinerary.
Portland Packing List for Men
3-4 pairs of shorts or travel pants
3-4 shirts
1 nicer shirt for a night out
1 light jacket or waterproof rain shell
1-2 sets of workout gear
1 pair of lounge pants/pajamas
3-5 pairs of underwear
3-5 pairs of socks
2 pairs of multi-use shoes (wear one, pack one)
1 heavy coat (optional depending on weather and season)
Portland Packing List for Women
3-4 pairs of shorts or skirts, or pants (depending on the season)
3-4 shirts
1-2 dresses (1 nicer dress for going out)
1 light jacket or waterproof rain shell
1-2 sets of workout gear
2 bras (1 sports, 1 regular)
3-4 pairs of socks
3-5 pairs of underwear
1 set of loungewear/pajamas
2 pairs of multi-use shoes (wear one, pack one)
1 heavy coat (optional depending on weather and season)
Portland Outdoors Packing List
Add 1 swimsuit
Add 1 pair of hiking pants/shorts
Add 1 pair of sturdy shoes (hiking boots or trainers)
Sunscreen
Mosquito spray
A tent, sleeping pad, sleeping bag, or other camping equipment (you can rent at REI)
Add a hat
Portland Nightlife Packing List
Add 1 pair of trendy shoes
Add 1 nicer outfit
Add 1 plaid button-down
Add 1 denim jacket
Portland Parks Packing List
Add a lightweight park or picnic blanket
Book/Kindle
Add a sunhat
Add a cozy sweater
Other Portland Packing Necessities
A rain jacket or outer layer — this is a temperate rainforest, after all!
Towel and washcloth
Condoms
Makeup (only the essentials)
Reusable water bottle (coffee cup too if you want to look #soportland)
Sunglasses
Your bike, if possible! Or rent one! It's perfect for crossing bridges and quadrants
Remember, if you forget to pack something, there's undoubtedly a little boutique or fan-favorite chain where you can stock up on what you're missing. In fact, you might want to accidentally "forget" your outdoor gear as Next Adventure's bargain basement is incredible.
Tortuga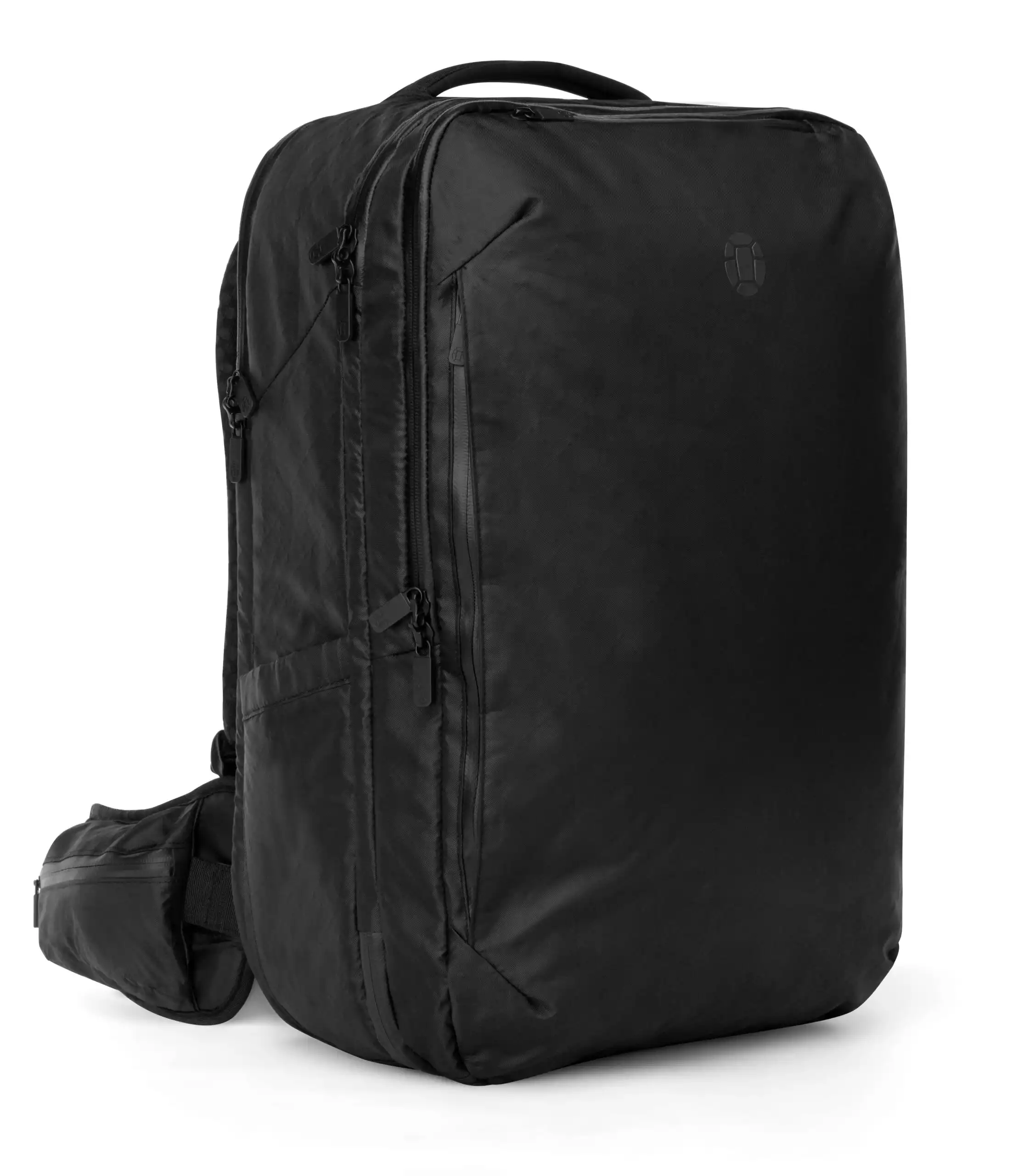 What to Wear in Portland
Whether you're a longtime resident or just trying to hang like a local during the Portland Jazz Festival, these are the tips that everyone should check off their outfit bucket list in PDX.
Outdoor Casual
Most Portlanders are about to leave on an outdoorsy getaway or are just returning from one, and you can bet they dress like it. Walking through parts of the city feels like a fashion show for Patagonia, the REI Co-op, Prana, and Colombia—mainstays from your local REI. You can always tell a true Portlander from a visitor by their shoe choice, as most locals opt for shoes that work in the rain as well as the sun.
Relive the 90s
The Portlandia theme song wasn't lying when it said the dream is alive. Thanks to Portland residents' affinity for all things plaid, muted, and grungy, you can definitely throw back to white-washed jeans and denim overalls. Feel free to watch old Alice in Chains music videos for reference.
All that's missing is your to-go mug of Stumptown pour-over and a cigarette.
Go Thrifty and Outdated
Thrifting—the act of scouring thrift stores for hipster gems—is a big deal in Portland. In this city, it's cool to look like your style was raided from your grandmother's closet. Horn-rimmed glasses, cardigans, flapper headbands, 70's cut leather jackets… you get the picture. Anything that was cool in a previous decade is probably cool in Portland today. Search your local thrift stores for style elements of yesteryear.
Don't Think Too Hard
As a self-proclaimed weird place, anything goes in Portland. The best way to rock your look is to wear what makes you feel good with confidence. Whether you're chowing on Potato Champion, falling in love with the cascade hops, or sipping yerba mate straight from the gourd, the way to really fit into Portland's fashion scene is to make it your own.
Bonus: Pack Lots of Green
If your visit happens to overlap with a Timbers game, you'll be thrilled that you packed your ponderosa and moss green outfit to join thousands of fans in Providence Park.
Conclusion
In the end, your Portland packing list should take into account the possibility of rain and the high probability of hipsterdom. But in Portland, being "hip" is less about what's "cool" and more about expressing yourself. The weirder and funkier, the better.
Let's put it this way: there may be no other city on Earth where that ugly sweater knitted by your grandmother will get so much praise.