Which San Francisco Airport Should You Fly Into?
The Tortuga Promise
At Tortuga, our mission is to make travel easier. Our advice and recommendations are based on years of travel experience. We only recommend products that we use on our own travels.
San Francisco International Airport is your best all-around option, but there are others. Read on to discover which San Francisco airport makes the most sense for you.
If you're traveling to or from the San Francisco Bay Area, you may have noticed a few different airport options. SFO, San Francisco's main airport, OAK, a smaller airport across the bay in Oakland, and SJC, the airport in San Francisco's city-to-the-south, San Jose, all service the Bay Area. We even have a small, private-jet-only airport, CCR in Concord — an area east of the city.
After moving to the Bay Area five years ago, I've learned that the best airport to fly in and out of will largely depend on what part of The Bay you want to visit — especially since high taxi / Uber costs between Bay Area cities could easily wipe out any savings you may have scored by flying into a particular airport.
To help you decide where to fly to and from, here's a comparative breakdown of San Francisco's airports: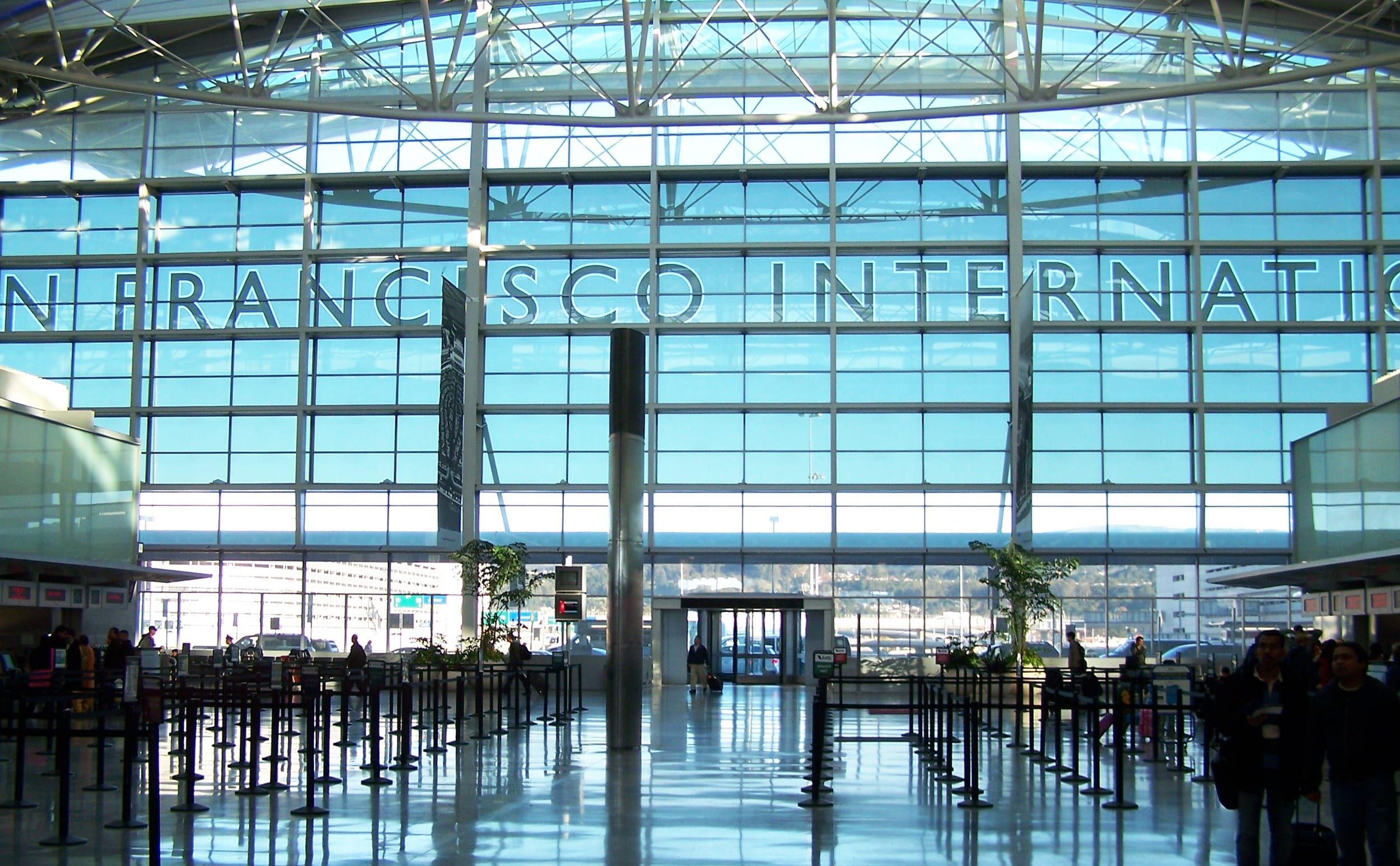 The Main Hub: San Francisco International Airport (SFO)
As the largest airport serving San Francisco and the Bay Area, SFO is the most likely airport for travelers to fly in and out of. Servicing over 55 airlines, both international and domestic, it is accessible by multiple forms of transportation from all areas of The Bay.
Generally, SFO is the best choice for travelers because it has:
Multiple international and domestic terminals, with a wide range of routes serviced
Easy access to San Francisco, as well as the South, East, and North Bays via public transit, taxis, and Ubers/Lyfts
Quick TSA and customs lines supporting Global Entry and Mobile Passport
Clean and modern terminals, with quality food and dining options
Flight Options From SFO
SFO isn't just the Bay Area's largest airport, it's also one of the largest hubs on the west coast — third only to LAX and Denver. Which means options. With over 130 direct international and domestic destinations serviced by SFO, travelers can usually find affordable and convenient flights to most large hubs across North America, Australia, Asia, and even Europe.
However, 40% of the flights out of SFO are operated by United. Which could be a good or bad thing, depending on your feelings towards United. After United, Alaska Airlines, which has been voted as one of the best domestic airlines by Forbes, and one of the most fuel-efficient (yay, environment!), operates the second largest number of flights out of SFO.
Amenities
Although large, SFO, like San Francisco, doesn't feel large or difficult to navigate. All of the terminals, the rental car station, and the BART, are connected pre-security by an easy-to-navigate air tram. Once you've cleared security — which usually takes under 20 minutes, especially with TSA pre-check — you can easily walk to your gate.
Further, all of SFO's terminals are clean, have free airport-wide wifi, and are well-serviced by quality food and dining options, as well as several lounges. Terminal 2 even has a free yoga room and exhibits from the SFMOMA. Overall, SFO is a better-than-average airport to get stuck in for a few hours.
Transportation to and from SFO
SFO is the best airport to use if you're trying to get to San Francisco proper, but it's also pretty easy to access from other parts of The Bay. However, the further east or south you go, the more likely it'll make sense to opt for Oakland or San Jose, assuming flight price and times are equal.
San Francisco
SFO is the easiest, quickest, and cheapest airport to access from San Francisco:
Taxi/Uber/Lyft: Will take about 20-30 minutes. A private taxi/Uber/Lyft will cost around $30-40, but a shared Uber Pool or Lyft Line is around $15-25.
BART: San Francisco's local train, costs $8.50 per person, one-way, and takes around 45 minutes.
East Bay
Getting to/from Oakland, Berkeley, and other parts of the East Bay is either expensive or time-consuming — especially during rush hour.
Taxi/Uber/Lyft: Can take anywhere from 30 minutes to 1+ hours, depending on where in the East Bay You're headed. It'll cost around $20-40 (shared) or $40-80 (not shared).
BART: BART is more affordable than a taxi/Uber, and during rush hour it can sometimes even be faster. Most East Bay stops cost around $9-11 one way and take around 45 mins – 1.5 hours.
South Bay
Some south bay cities are just as easy, or easier, to get to as San Francisco. But the further south you go, the more it makes sense to fly into SJC.
Taxi/Uber/Lyft: Palo Alto is about 20-25 minutes from SFO and Ubers/Taxis can cost anywhere from $15-40. For San Jose, which is 36 miles south of SFO, it's around 45 to 60 minutes, depending on traffic. An Uber/Taxi can cost between $28-50.
Public Transit: The South Bay is also accessible by CalTrain. Just take the BART one stop to Millbrae, then change to CalTrain. A one-way trip should cost you about $11 and 50 minutes for Palo Alto, or $13.30 and 1.5 hours for San Jose.
North Bay
Headed to Marin, Santa Rosa, or other areas of the North Bay? The Marin Airporter bus is your best bet for public transportation. It costs around $22 per person, each way. Children 12 and under travel for free with an adult. Travel can be anywhere from 45 to 90 minutes.
Insider Tip
Wherever you're going, try to plan your arrival or departure flights to avoid rush hour. A 6am Uber to the airport will be both faster and cheaper than an 8am car ride. Also, if you're traveling solo or with one other person, opt for a Uber Pool or Lyft Line to cut down on your transportation costs — especially if you're headed south or east.
Tortuga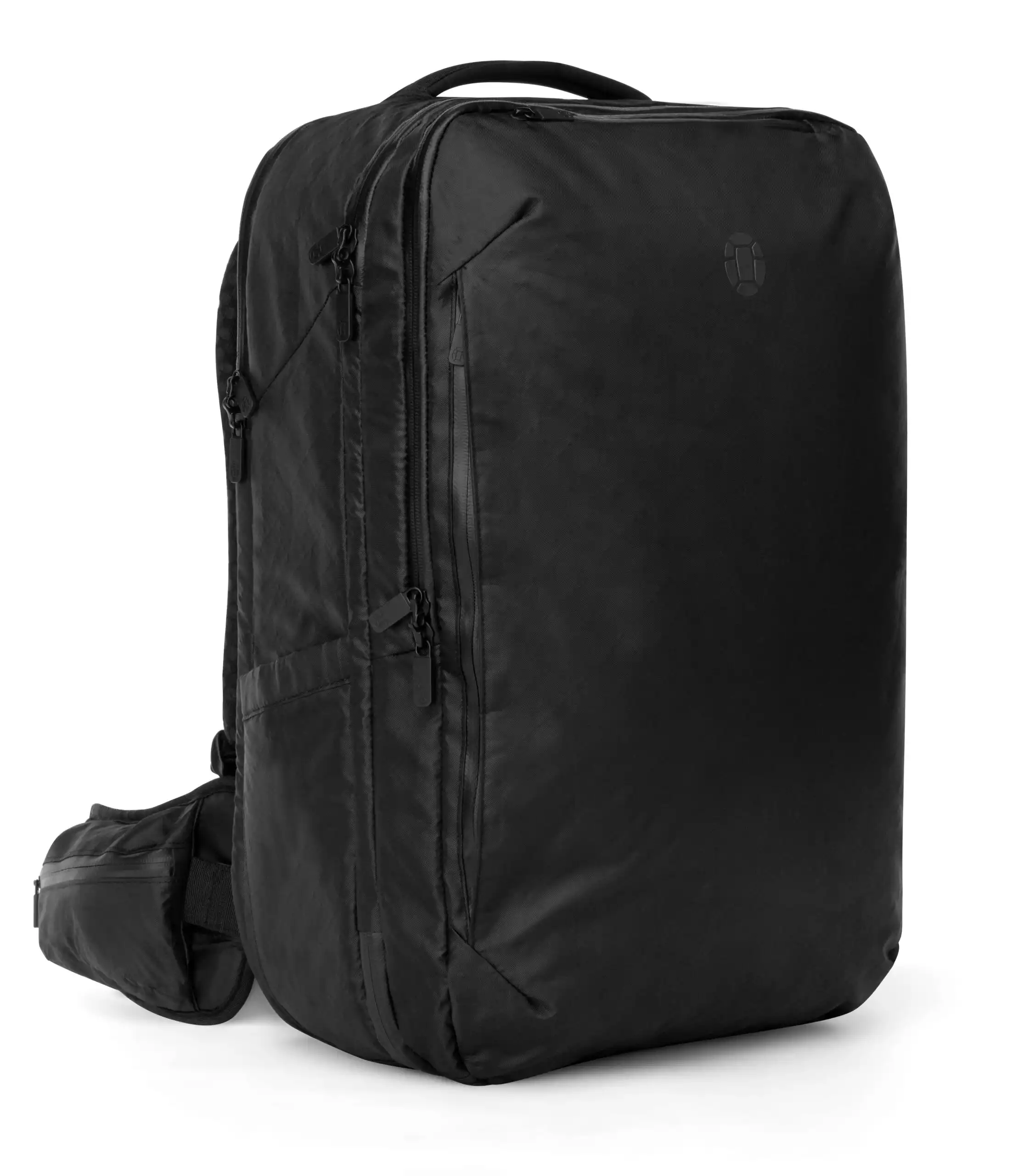 The Budget Hub: Oakland International Airport (OAK)
Located just across the Bay Bridge from both San Francisco and SFO, Oakland international airport (OAK) is much smaller than SFO and has fewer flight options. However, it is a great airport option for travelers who:
Want to fly a budget airline, such as Norwegian Air or Southwest
Are traveling to/from Berkeley, Oakland, or other parts of The East Bay
Prefer a smaller and easier to navigate airport
Don't mind having fewer amenities
Flight Options
For its size, Oakland has quite a few direct route options, but mostly on budget airlines — especially on Southwest, which operates more flights out of Oakland than any other airline. Additionally, you'll find lots of availability on budget airlines Norwegian and Spirit, as well as non-budget airlines like American, Alaska, and Hawaiian.
Across all airlines, Oakland mostly services domestic airports, but there are a few international destinations across Europe and Mexico. Given that Norwegian operates out of Oakland there are (surprise surprise!) direct flights to various parts of Scandinavia. However, there are no direct flights to Asia or Canada — though you can usually find connecting flights via Seattle, LA, or Portland.
Amenities
With only two terminals, Oakland International is very small and easy to navigate. Getting through TSA and customs is pretty painless, with TSA wait times usually hovering between 5-20 minutes. In the customs line, they accept Global Entry at Oakland, but they do not currently have Mobile Passport available.
Compared to SFO, Oakland's food and dining options are a little lackluster. However, they are undergoing some pretty serious renovations in 2019, so *fingers crossed* that will change in the near future.
Overall, so long as you're OK sacrificing a little comfort to save money on air travel, Oakland has everything you need, is more convenient to get to from Berkeley and Oakland, and is, generally, less crowded than SFO.
Transportation to and from OAK
In 2014, Oakland International Airport opened its Coliseum-Oakland line and now has direct access by BART, making it much easier and more affordable to access by public transportation. By BART, here are estimates for cost and time of a one-way trip to Oakland Airport:
Berkeley (downtown): 41 minutes, $9.30
Oakland: 27 minutes, $8.35
San Francisco (Powell St): 40 minutes, $10.95
During rush hour, BART is generally faster and cheaper than a taxi or Uber/Lyft. Outside of rush hour, you can expect the following cost and time of a one-way trip via Uber/Lyft.
Berkeley (downtown): 20-35 minutes, $11-22 (shared) or $22-30 (not shared)
Oakland: 15-20 minutes, $8-15 (shared) or $15-20 (not shared)
San Francisco (Powell St): 25-40 minutes, $20-30 (shared) or $30-40 (not shared)
Insider Tip
Taking BART? You'll need to change trains at Coliseum stadium to access the "grey line" — which is less of a train line, and more of a back-and-forth service between Coliseum and Oakland airport.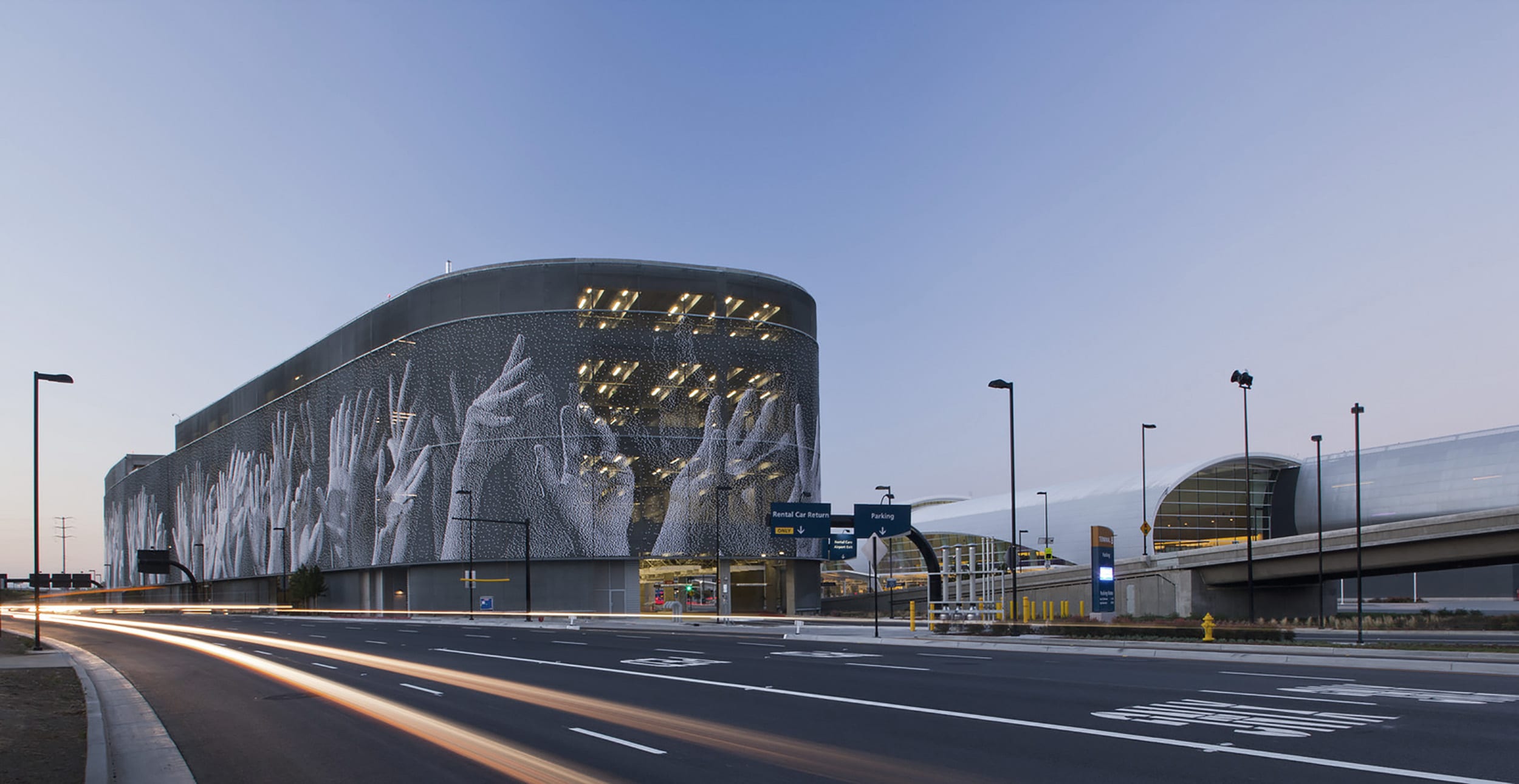 The Silicon Valley Hub: Norman Y. Mineta San Jose International Airport (SJC)
Having lived in Berkeley and San Francisco, I've never found a flight cheap enough to persuade me to make the 1.5-2 hour long trek down to San Jose — which pretty much sums up most of San Francisco's feelings about their airport to the south: not worth it.
Not only is it far away, but access to SJC isn't cheap or quick. No matter where you're coming from, or what form of transportation you choose, you're looking at at least 1-2 hours of travel, just to get to the airport. And if you're only saving $50-100 on airfare, it's really not worth the extra time or cost.
However, if you're trying to get to San Jose or other parts of the South Bay (Cupertino, Mountain View, Palo Alto), it's either just as easy to get to as SFO, or easier. And, if you are able to find a ticket that's significantly lower than those from SFO or OAK ($150+ cheaper), it might be worth it — if you're up for the commute.
Flight Options
Only about 14 airlines operate out of SJC, with most flights serviced by either Alaska and Southwest. Most direct routes are domestic, with a few international flights to Tokyo, London, Beijing, and several airports within Mexico and Canada. However, SJC has been steadily adding airlines and routes to its list over the past couple of years, and there are plans to add more in the near future.
Most stand out, though, is that SJC ranks in the top 80% for on-time departures. Delay-free travel is always something to get excited about.
Amenities
Like Oakland, San Jose is a small and easy-to-navigate two-terminal airport, yet it upholds good standards. "I'm really impressed with the quality of this airport. As Silicon Valley has grown, it has too. It's a vast improvement of the small, outdated SJC from my childhood," says San Jose native, Lauren Salisbury.
"The options for food and dining have grown over the years as well," says Lauren. "San Jose Joe's is a local business with a wide selection of food, there's a cute, local Sharks sports bar, and they have Santa Cruz Wine Bar for a more elegant option as well."
Its small size and number of passengers also make it easy to clear security and customs at SJC, with wait times for TSA normally hovering around 10-20 minutes. Security, however, tends to take longer for early morning flights (4am – 5am) and travelers could face wait times over 20 minutes for one of these flights.
Not surprisingly, San Jose caters to a large business traveler crowd, with clean and modern facilities, work stations throughout the airport, lots of outlets and charging stations, and free wifi in both terminals.
Transportation to and from SJC
Getting to downtown San Jose from SJC is either a quick, 10-minute car ride or a 15-minute train ride ($2.50 one-way).
Downtown San Francisco takes about an hour to reach by car (without traffic) and two hours by public transportation. A taxi/Uber/Lyft will cost between $50-70 (shared) or $70-85 (not shared), whereas public transportation will cost $17 each way.
Insider Tip
Be careful not to confuse San Jose (SJC) with Costa Rica's main international airport, also in San Jose (SJO).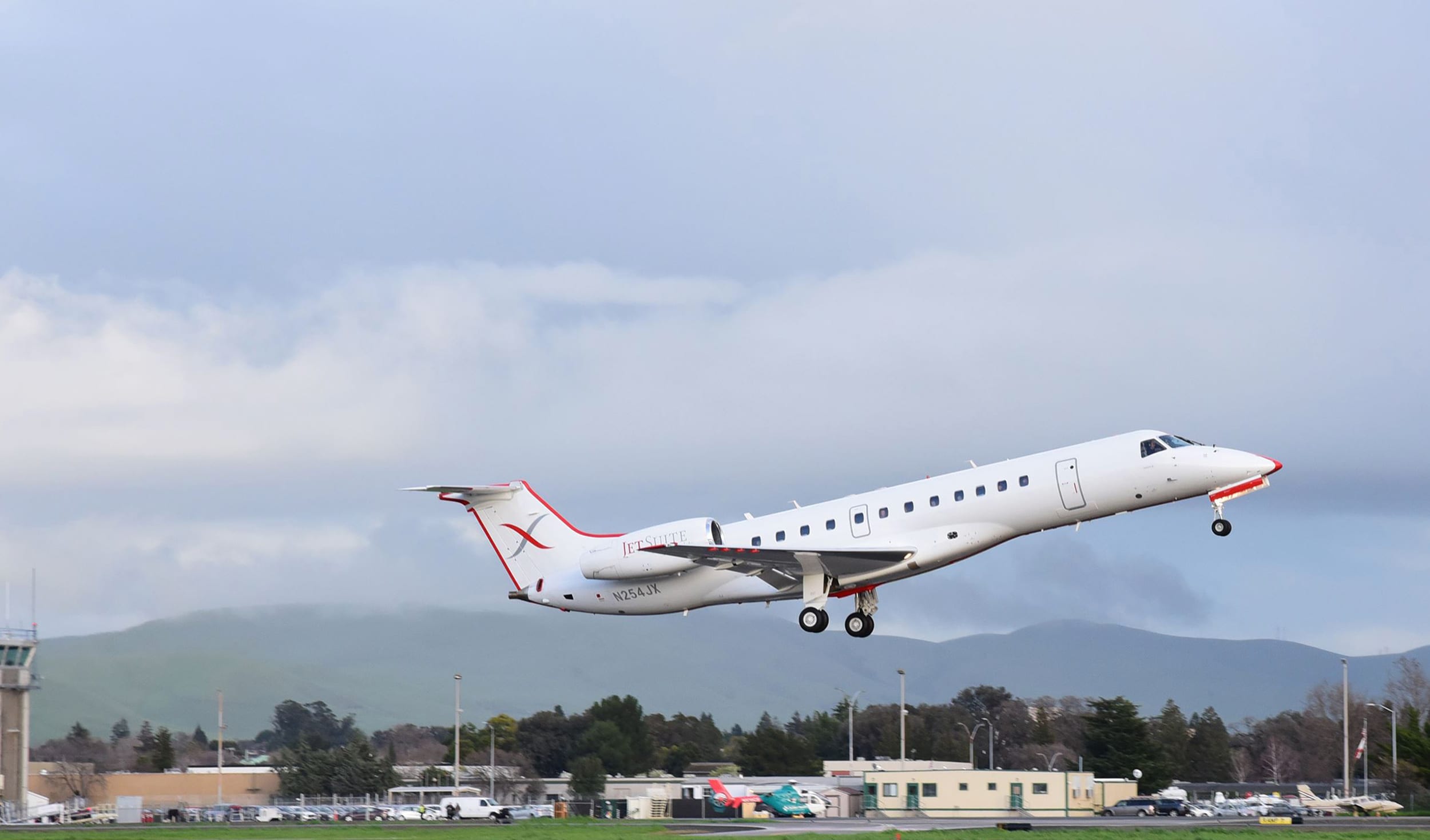 For Airborne Elite: Buchanan Field Airport in Concord (CCR)
Most fliers will just have to choose between SFO, OAK, and SJC. However, there is one last airport in The Bay area worth mentioning: Concord (CCR), which is a departure point for semi-private jet flights by JetSuiteX, with direct flights to Los Angeles and Las Vegas.
Although it's far (like, seriously far) from San Francisco by train or car, it's pretty convenient from the East Bay and, (locals rejoice!) has free parking for travelers. Additionally, while you might spend a little extra time getting there, security and check in for JetSuiteX flights are very quick. You only need to arrive 30 minutes before your flight.
The airport itself is small, but has "a nice waiting area/lounge with free coffee, tea, and snacks," says Tortuga Backpacks co-founder, Fred Perrotta, who gave JetSuiteX a test-run earlier this year. Overall, though, "I'd give them another shot if the ticket was competitive. I wouldn't pay extra for it yet though," says Fred.
Tortuga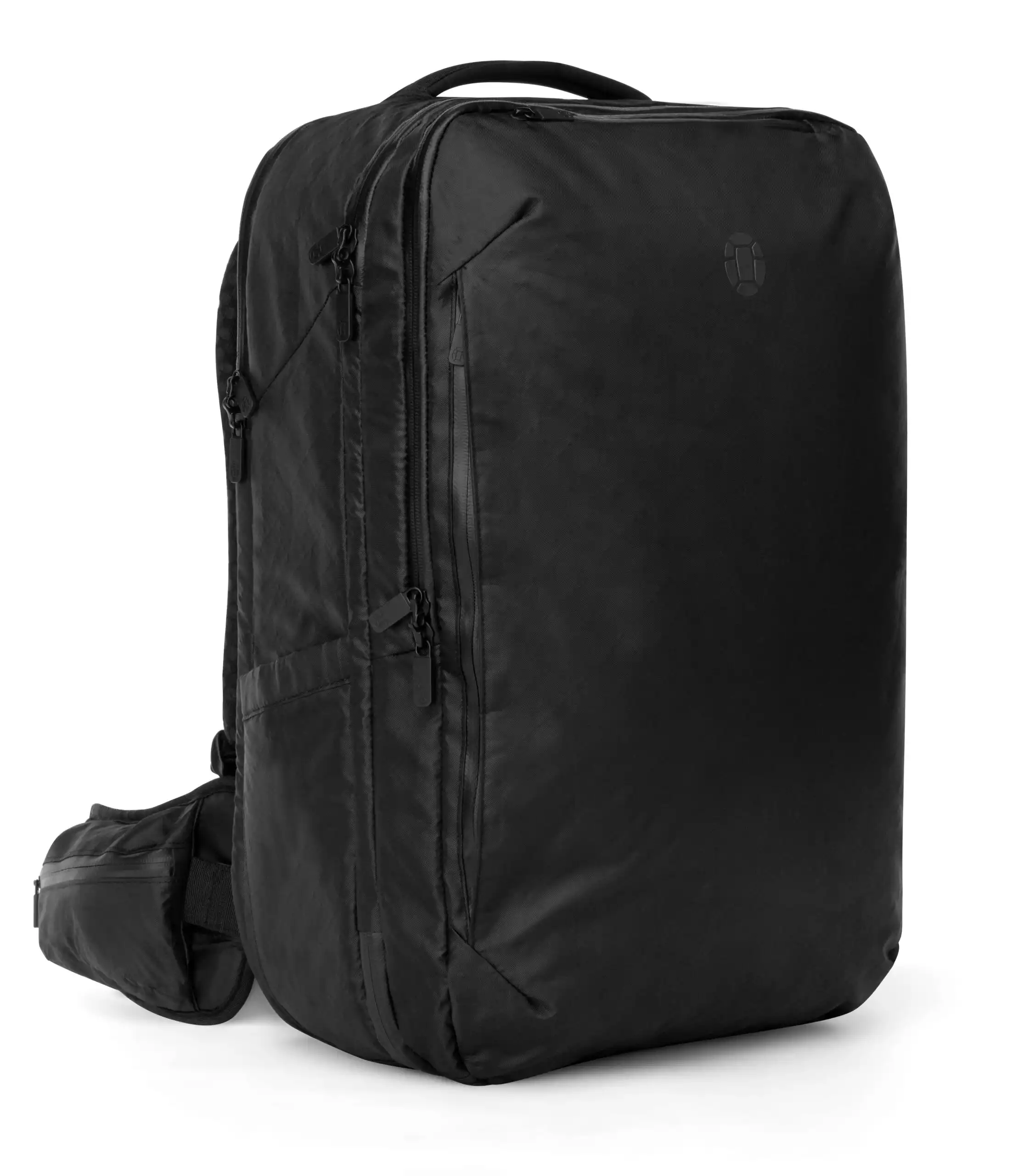 What Luggage Is Best for San Francisco?
I've found that there are a few key things to keep in mind when flying to San Francisco.
First of all, whenever possible you should try to fly without checking a bag. This greatly reduces the stress and delays of travel, allowing you to get to your destination and out of the airport without wasting time waiting around the baggage claim hoping that your bag will make it. You've come to see San Francisco, not the airport! That means bringing a carry-on-sized travel backpack and foregoing checked bags entirely.
Second, San Francisco weather can vary widely and change fast, so you need a travel backpack that offers the capacity and organization necessary to come prepared. With the right backpack, you can fit everything you need, from light outfits for sunny afternoons to something warmer for when San Francisco's famous fog rolls in. It's also important that you bag is tough enough to stand up to the weather, as sudden rains are not unheard of in the city.
From my experience, no bag delivers on these considerations as perfectly as the Tortuga Travel Backpack. It's been specifically designed to make the most out of every square inch alloted to you by airline carry-on rules, which makes it easy to pack along everything you'll need. What's more, its tough sailcloth shell is not only water-resistance, but durable enough to last through many years of travel. It's also highly comfortable thanks to its full-adjustable harness, which is important when you're exploring the hilly streets of San Francisco.
Summary
San Francisco International Airport is your best all-around option, no matter where in the Bay you're going to or coming from. Overall, it's a well-serviced, clean, and easy-to-navigate airport — despite its size.
Oakland is easier to access for East Bay travelers, and generally has a lot of routes serviced by budget airlines like Southwest and Norwegian. If you can find a cheap flight, it's worth it even for San Francisco-bound travelers to fly into to Oakland over San Francisco, especially now that they can get there by BART.
San Jose doesn't really make sense unless your end/start destination is in the South Bay and/or you can find a flight affordable enough to warrant the additional cost and time it'll take to get there. Even if you're going to Palo Alto or Mountain View, SFO is often more convenient.
More Airport Guides
Related Articles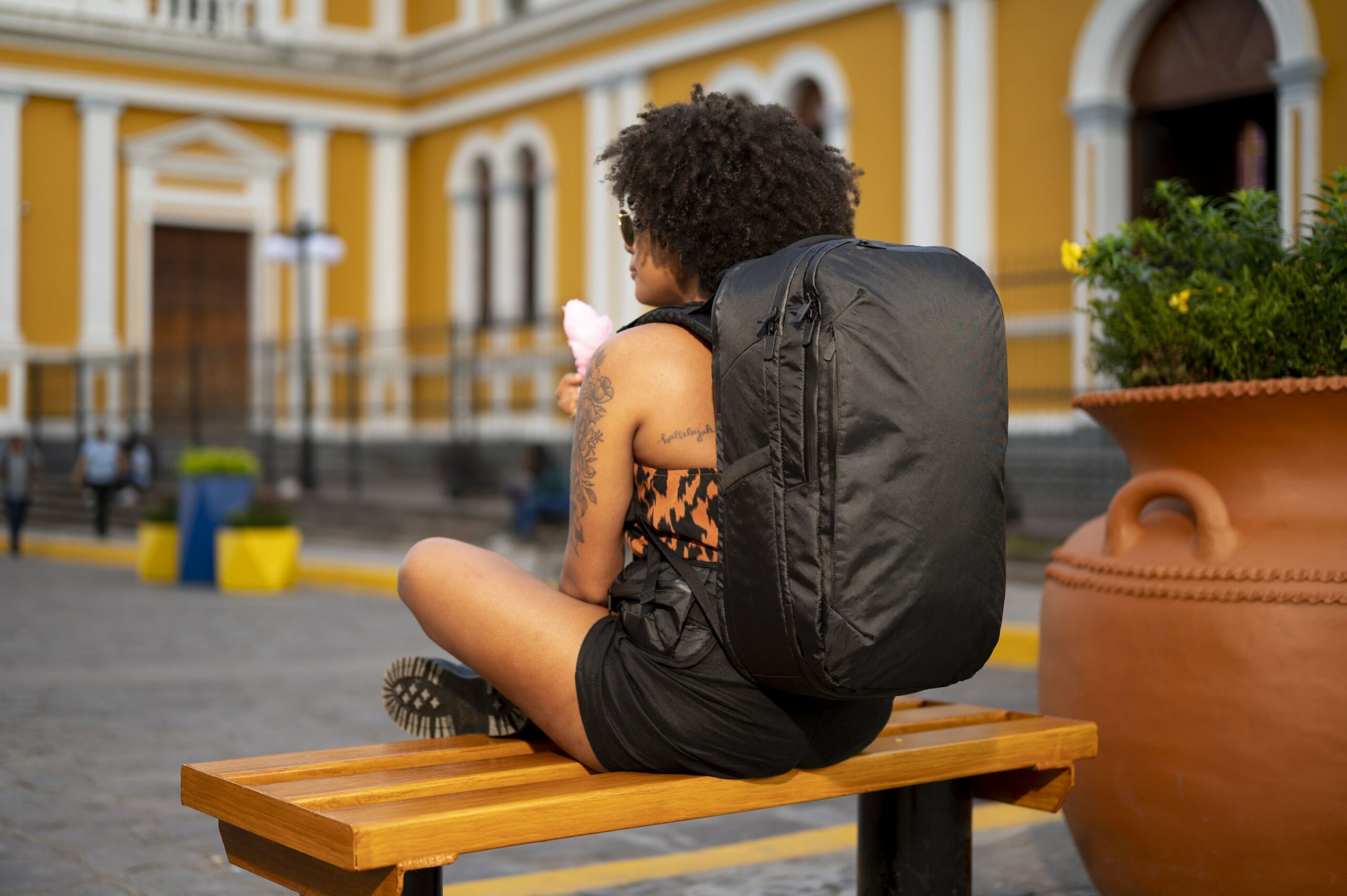 40L: Max International Carry On
Shop Now