What to Wear in Stockholm: Swedish Fashion Explained
The Tortuga Promise
At Tortuga, our mission is to make travel easier. Our advice and recommendations are based on years of travel experience. We only recommend products that we use on our own travels.
The Swedish capital of Stockholm is known for being a practical, efficient place. That being the case, it should come as no surprise that Swedish fashion tends to be similarly pragmatic, with their style emphasizing functionality and a clean-cut aesthetic.
But functionality can mean different things based on when you visit because Sweden's weather varies wildly depending on the season. With this in mind, let's take a look at what to wear in Sweden. We'll start by providing some general tips on Swedish fashion, then look at what you should wear during specific times of the year.
Tortuga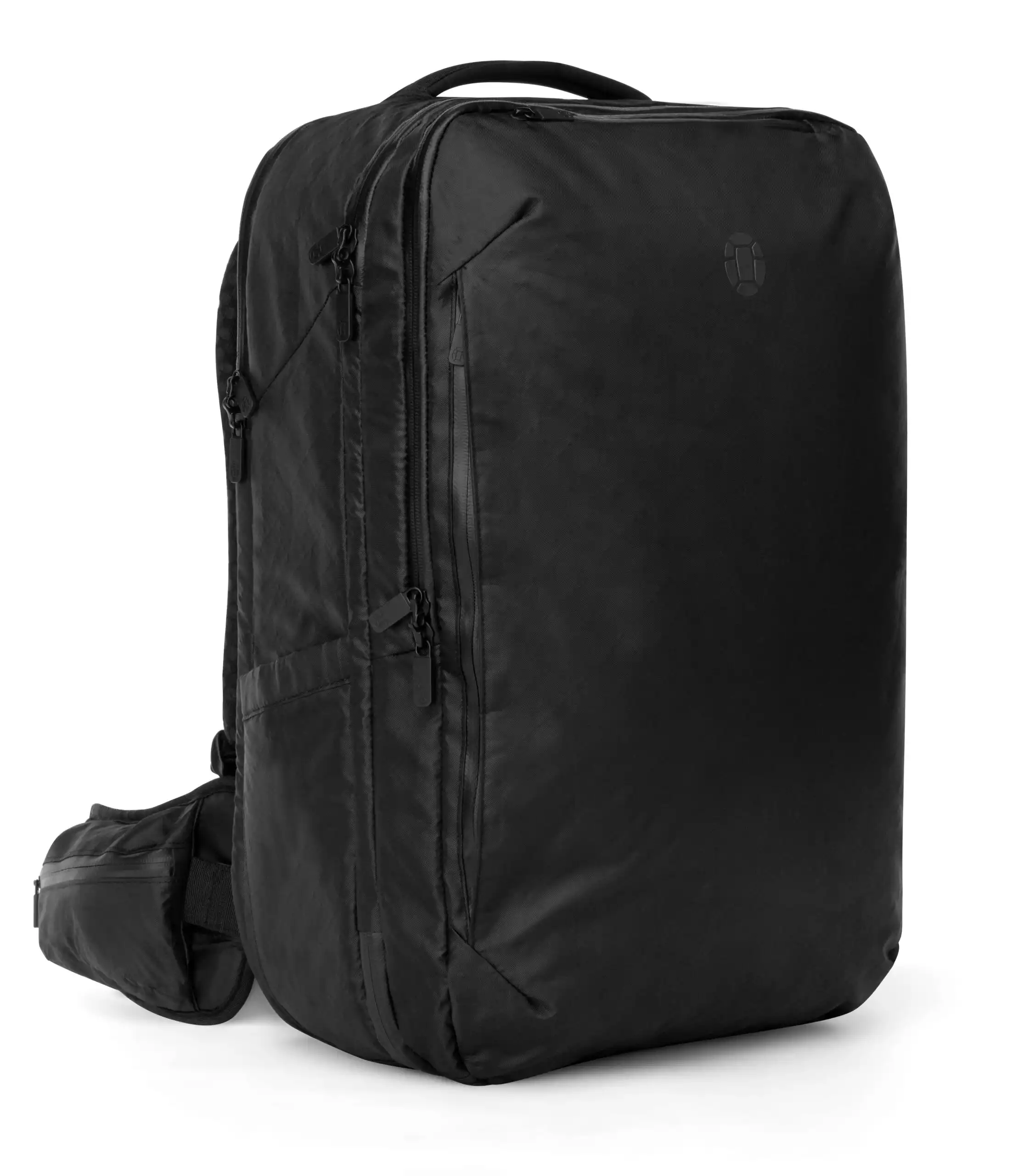 Swedish Fashion Tips
Wear Black
If Stockholmers had to pick one color to wear every day, it would be black. Even the trendiest dressers fall back on what is the dream color for a country that values minimalism above all other design concepts.
Black apparel is universally flattering, goes with everything, and always looks classy. Best of all, you probably already have a few basics in this shade in your closet. Make sure a pair of dark jeans and a couple of black layers make it into your bag as simple staples.
Layers Win the Day
Stockholm's weather is unpredictable, even during all three weeks of summer, so layers are the name of the game here, year-round.
Choose light layers made with travel-friendly fabric. I like to go with polyester and synthetic fabrics or merino wool, as they pack well in packing cubes, are low-maintenance, and don't wrinkle too badly.
Unless you're sure you'll have a quick-drying solution, leave anything that prefers to air-dry at home, especially those heavy-duty wool socks. I found that the coastal humidity made machine drying a must. Merino wool is a Swedish staple that needs less frequent washing, will air-dry quickly, and is a great alternative to full wool.
Choose Comfortable, Closed-Toed Shoes
A pair of comfortable, closed-toed shoes are an absolute must for this ultra-walkable city. Stockholm's streets range from paved to ancient cobblestones to hidden dirt paths overlooking the city, so shy away from anything resembling a heel over an inch.
Stockholmers themselves generally wear quality sneakers, with brands like Adidas, Converse, and Vans among the popular favorites. For a dressed-up, waterproof alternative, locals will opt for a low-heeled vegan leather boot in black or brown. Sturdy hiking boots are completely unnecessary in the city.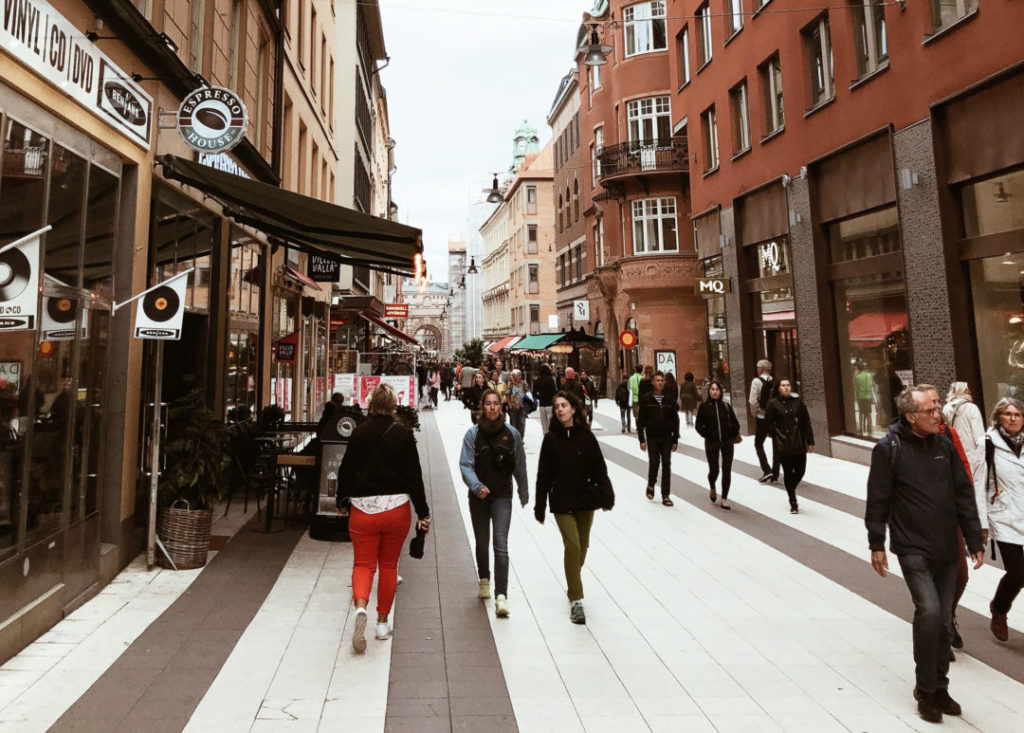 Umbrella Required
Stockholm's prime real estate right on the coast means two things. First, Stockholmers have a valid excuse to rock the nautical look every summer. And, second, the weather could change to a cold drizzle at any moment. Stay Boy Scout prepared and pack an umbrella on even the sunniest days. I always carry a compact fold-up umbrella that fits into the side pocket of my water-resistant Outbreaker Backpack.
You Need a Daypack
You wouldn't want to distract from your outfit's crisp, minimalist lines with a bulky day bag. Go for a slim, minimalist daypack that compliments the look of your otherwise sleek outfit.
Take an ultralight packable daypack if you're just out for a day of sightseeing. If you're carrying your computer or expecting rain, a water-resistant daypack with a designated laptop sleeve is a better choice. There's only one color choice for Stockholm. You guessed it: black.
What to Wear in Stockholm in Fall
Autumn sets Stockholm on fire. This city comes to life from September through October, when every vine-choked building and sprawling park metamorphose into ember-gold, and baristas spend half their workdays sweeping crisp leaves out from under their streetside seating.
Stockholmers are perfectly prepped for this time of year, which lands somewhere between the chill summer breezes and the freeze-your-nose-hairs winters. Out come the second-hand vintage jackets and maybe even a pop of color in the form of bright Doc Martens.
Keep your layers handy. Wear well-fitting black jeans (with no holes in them, as the Swedes have generally outgrown our silly jean industry) with a comfortable plain t-shirt and a merino long-sleeve top in classic autumn hues. Finish the look with a light jacket of your choice – black faux leather and light wrap coats are in, along with anything thrifted.
If you really want to look like a local, stop by one of the many vintage stores scattered around the city and pick up a fun vintage jacket to wear over those minimalist layers. Cap it all off with a warm beanie and tuck a pair of lightweight gloves into your daypack, just in case.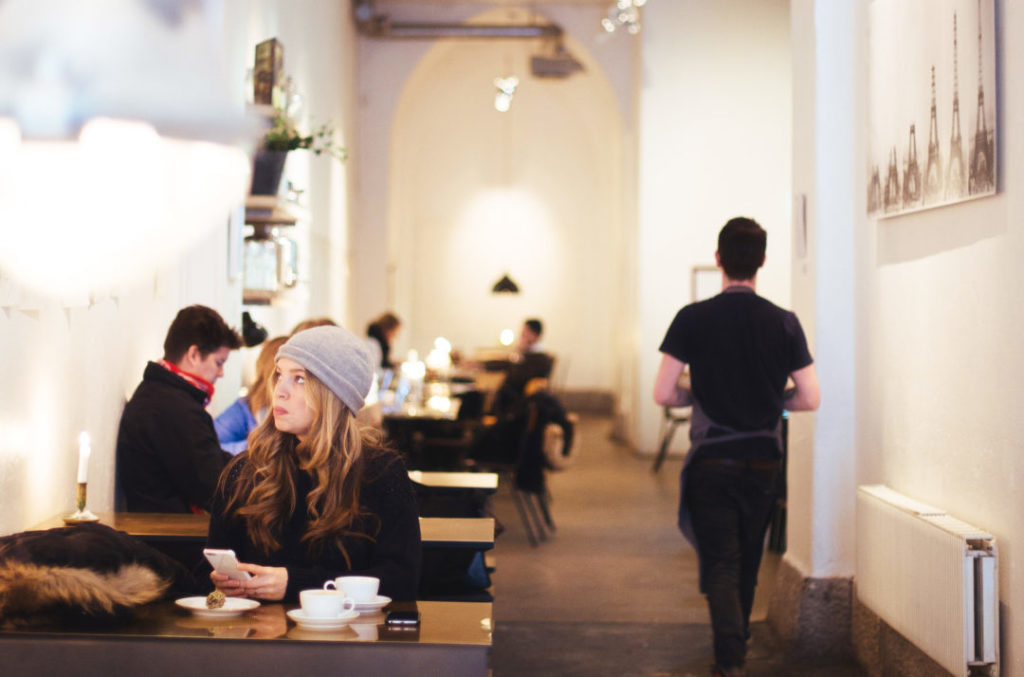 What to Wear in Stockholm in Winter
Stockholmers have a bit of a winter uniform: dark pants, puffy down jackets in navy or black, and neutral layers underneath. Occasionally you'll see a street fashionista daring to break out with a bright new trend, but in general, matte color coordination has been the winter go-to for years. A unique piece of jewelry or red sweater is a great way to spice things up here.
Average winter temperatures for Stockholm hover right above the freezing level of 32° Fahrenheit. Stockholm does occasionally see snow, but the salt in the air means it'll never stick. You'll want to dress warmly, but not for the high Arctic. Exploring Stockholm means ducking in and out of coffee shops, museums, and stores, so be ready to peel down layers. Swedes usually wear a thermal underlayer, a simple t-shirt, a trendy sweatshirt or sweater, and a jacket.
Quality is key here. Remember, it's not about how many layers you wear, but how adequate they are for actually protecting against the cold. A merino layer wicks away sweat to keep you dry and comfortable, while a quality sweatshirt will keep you extra warm. Do as the Swedish do: splash out a little and invest in something especially warm and comfortable. Finally, don't forget urban-appropriate gloves, a knit scarf, and a winter hat.
A pair of serious winter boots is only necessary if you're planning to travel beyond Stockholm into snowier territory. Otherwise, anything closed-toed and waterproofed will do when combined with a good set of socks.
What to Wear in Stockholm in Spring
Spring in Stockholm is fresh and beautiful. The days are starting to lengthen, Stockholm's student population is finishing their exam season and getting ready for summer break, and you're most likely to see Sweden's wildflowers popping up at this time of the year. That said, cold and snow are still a possibility, so don't give up your layers just yet.
A pair of warm tights or leggings won't take up much space and are an easy safeguard against potential cold days. If tights aren't your thing, pack a light thermal layer of your choice.
Spring is the best time of year to pack skirts, light long sleeves, or add a patterned look to your capsule wardrobe. Add a waterproof windbreaker to your ultra-light down jacket to be prepped for any weather.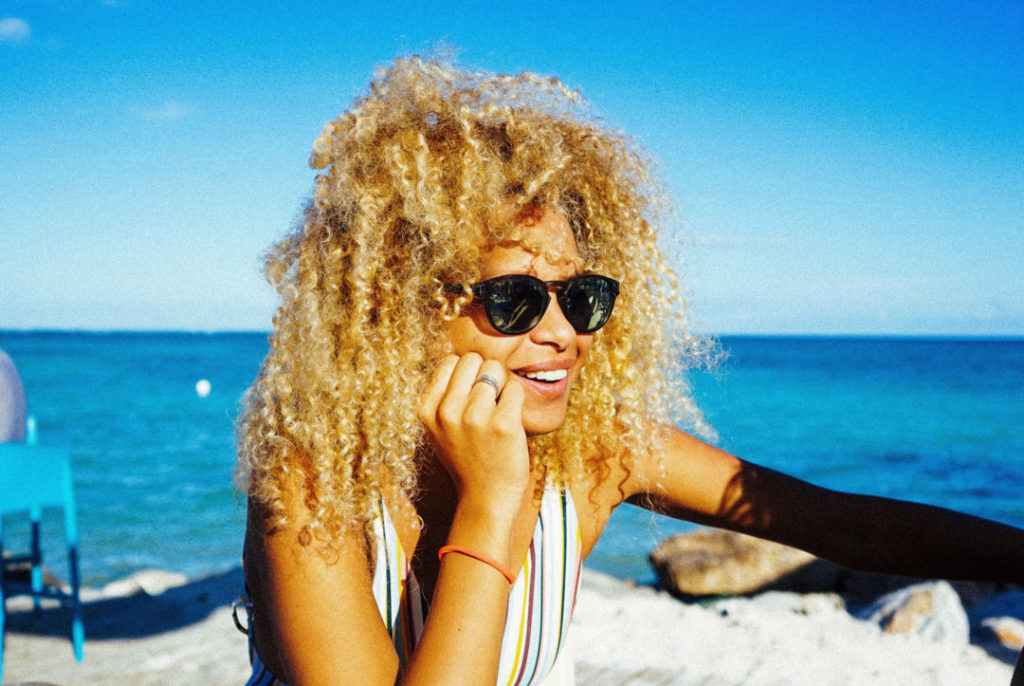 What to Wear in Stockholm in Summer
Stockholm summers are mild due to this city's far north and coastal location. A smart traveler will bring a light jacket year-round to ward off any sudden chill.
The maritime look is uber-popular in the summer, which makes sense given the sea salt in the air. Think navy blue plus white plus beige. Try a pair of Nudie jeans coupled with a striped t-shirt and jacket for a supremely Swedish look.
Opt for block colors over flashy patterns. Keeping it simple will make it easier to mix and match your capsule wardrobe. Summer is when accessories really make an impact, so pay attention to the little details. A killer pair of sunglasses will go a long way towards making you look like a cool Swede, and so will leveling up your shoe game.
If you end up realizing something's missing, don't worry: you just found the perfect excuse to spend an afternoon on a shopping binge in trendy Norrmalm.
Tortuga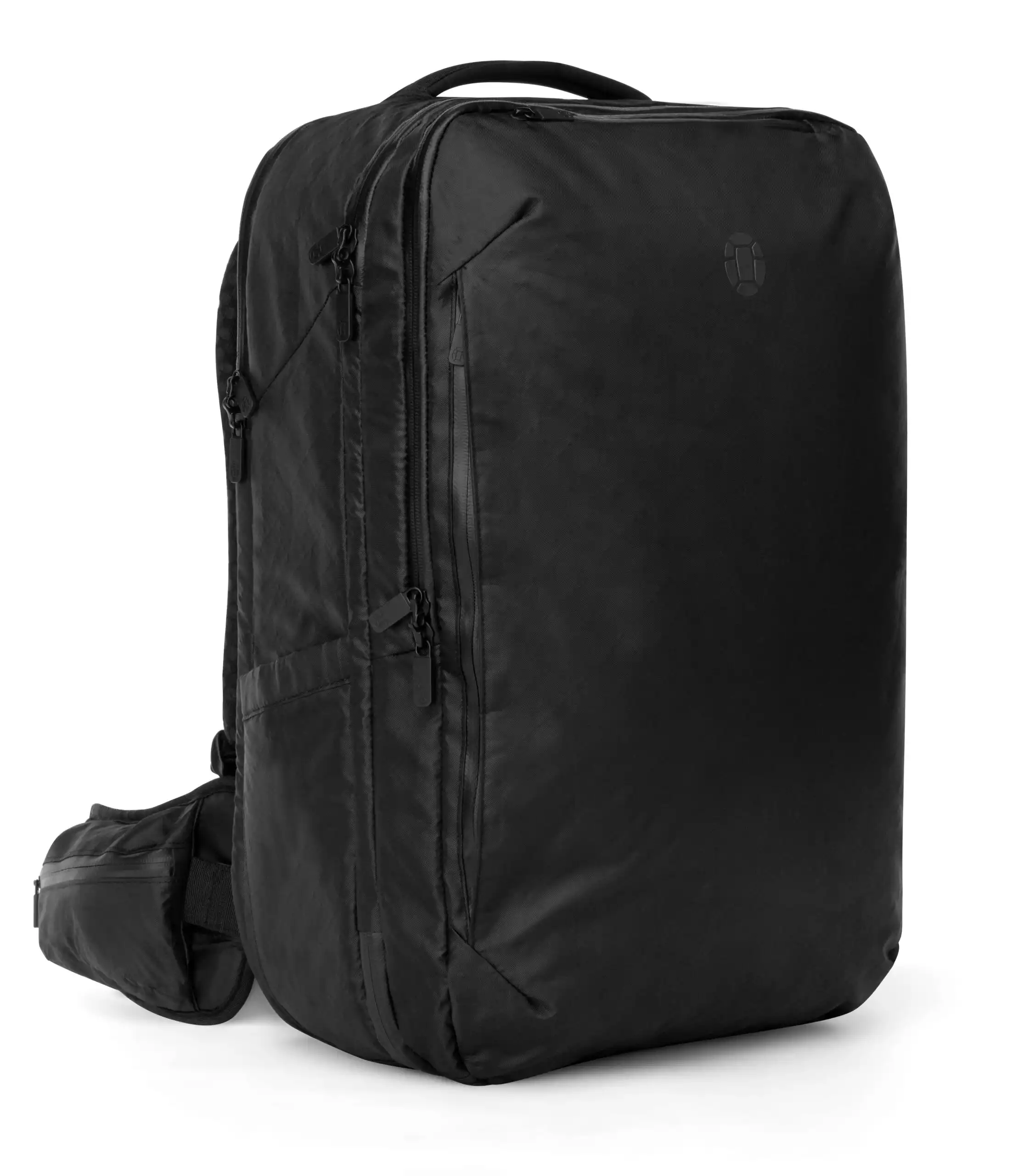 Best Backpack for Sweden
One of the best things about the minimalism of Swedish fashion is that it translates into minimalism in regard to packing. You can forgo the hassles and delays of checking then retrieving a suitcase and opt instead for going carry-on only. Your best option in this case is a carry-on-sized travel backpack.
When considering backpacks, you should go for one that offers plenty of capacity, organization, comfort, durability, and ideally a waterproof exterior, as Stockholm is no stranger to surprise showers. With these characteristics in mind, your best bet is the Tortuga Outbreaker Backpack.
Designed specifically to make optimal use of the carry-on limitations, no other backpack allows you to pack so much and organize it so well. What's more, the Outbreaker's sailcloth exterior is highly water-resistant and durable, meaning that it will keep your stuff dry and will last for many years of happy traveling. It's also highly comfortable thanks to its fully adjustable harness and thick padding.
Summary
Though Swedes are known fashionistas, packing to fit in here can still be fairly straightforward. Just dress like you came from an Ikea ad (that means minimal), and don't forget your umbrella.
Think Swedish: pack a few well-fitting, quality pieces; experiment with a minimalist look and color coordination; and touch up each outfit with one or two simple but nice accessories.
Layers are Key: Stockholm's weather varies from day to day and is generally cool, so make sure your layers are built for warmth as well as style. Opt for merino wool, an ultra-light down jacket, and a thermal layer.
Locals Choose Vintage: A nice thrifted coat is the ultimate Swedish camouflage and makes for a fantastic souvenir.
Quality Stands Out: When staying on trend isn't possible, a good fit and wrinkle-free fabric marks the difference between the fashion-conscious and the out-of-towner.
Think 24/7 Business Casual: Choose minimalist designs/colors and clean cuts, and nix the ragged holes in the knees.
Comfortable Shoes Matter: Quality sneakers or a simple low-heeled boot will do, with warm socks. Hiking or winter boots are unnecessary if you don't plan to leave the city.