The Best Travel Clothing Brands for Women
The Tortuga Promise
At Tortuga, our mission is to make travel easier. Our advice and recommendations are based on years of travel experience. We only recommend products that we use on our own travels.
Sometimes, simply knowing where to find the best travel clothing for women is better than any list of items that may or may not fit your fashion. Here's a list of our favorite brands.
Ladies, when we travel, we need clothes that can do so much more than look good on us. We want pants with four-way stretch for optimal airplane comfort. We want odor-resistant and sweat-wicking fabric for warm-weather adventures in AC-sparse corners of the globe. We want clothes that won't wrinkle in our luggage, or fall apart on day 10 of a round the world adventure.
While you don't necessarily have run to your nearest REI and stock up on ultra-utilitarian zip off pants and athletic tops to build a travel wardrobe that stands up to the rigor of the road, you should look outside your normal set of brands.
Sometimes knowing where to shop is just as important as knowing what to buy. From tried and true outdoor outfitters, to new and hip technical clothing brands, below are our favorite places to find travel clothing for women–whatever your style may be.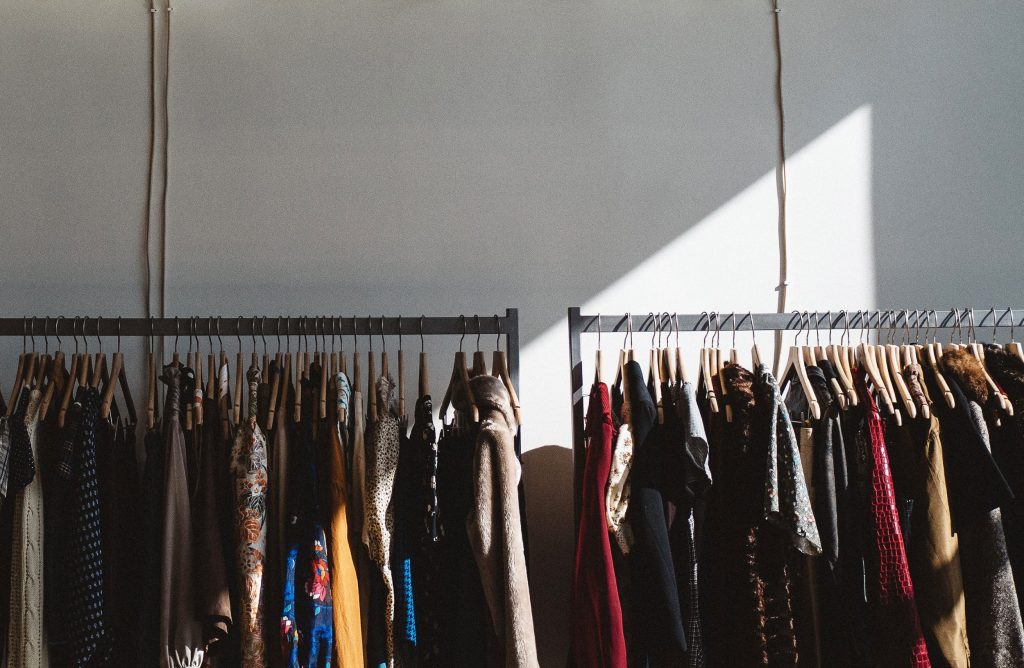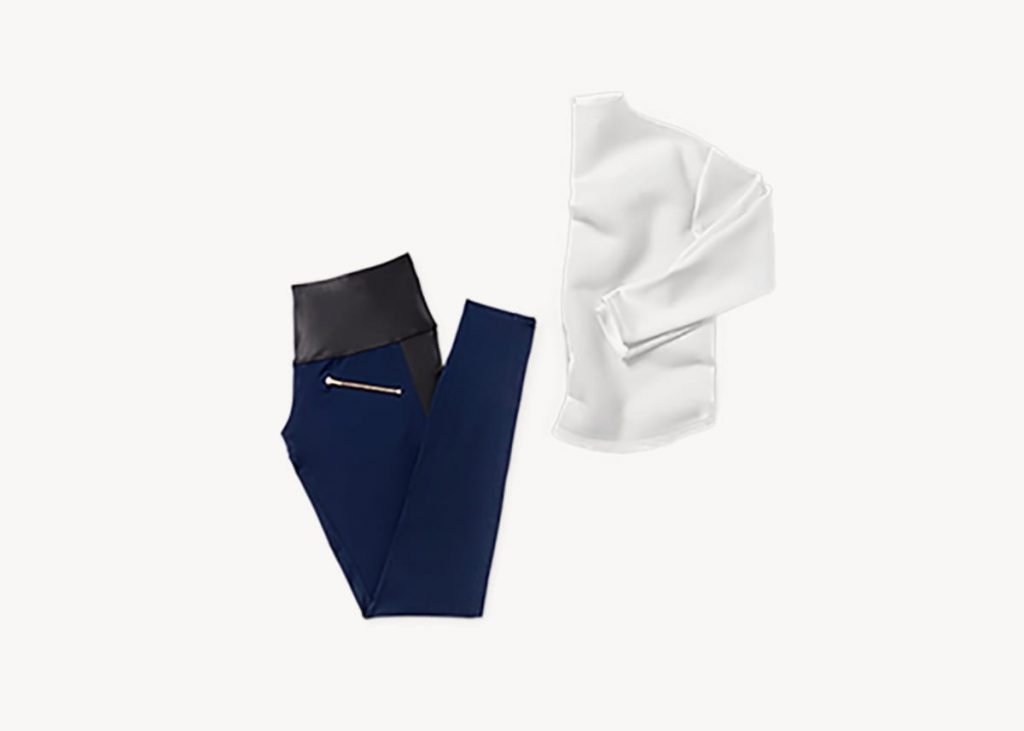 ADAY: Technical, Seasonless Staples
What to Try: The Carry-On Capsule
Minimalists, you need to know about ADAY, a women's clothing brand creating seasonless staples that work for you while you work it. All of their clothes are made from high-performance fabrics that can stand up to a full day out—whether it's at work or on a trans-Atlantic flight—with qualities like four-way stretch, moisture-wicking, and quick dry.
The clothes don't just perform well, they're stylish too. With a simple, chic, and often professional aesthetic to their designs, ADAY's clothing won't leave you looking like you just left the gym. From comfortable leggings you can absolutely wear as pants, to the perfect white t-shirt that won't betray you if you break a sweat, ADAY's clothing strikes that perfect balance of fashionable and functional.
If that weren't enough, ADAY also has a commitment to making sustainable and ethical clothing — so feel good about investing in a few quality pieces from them.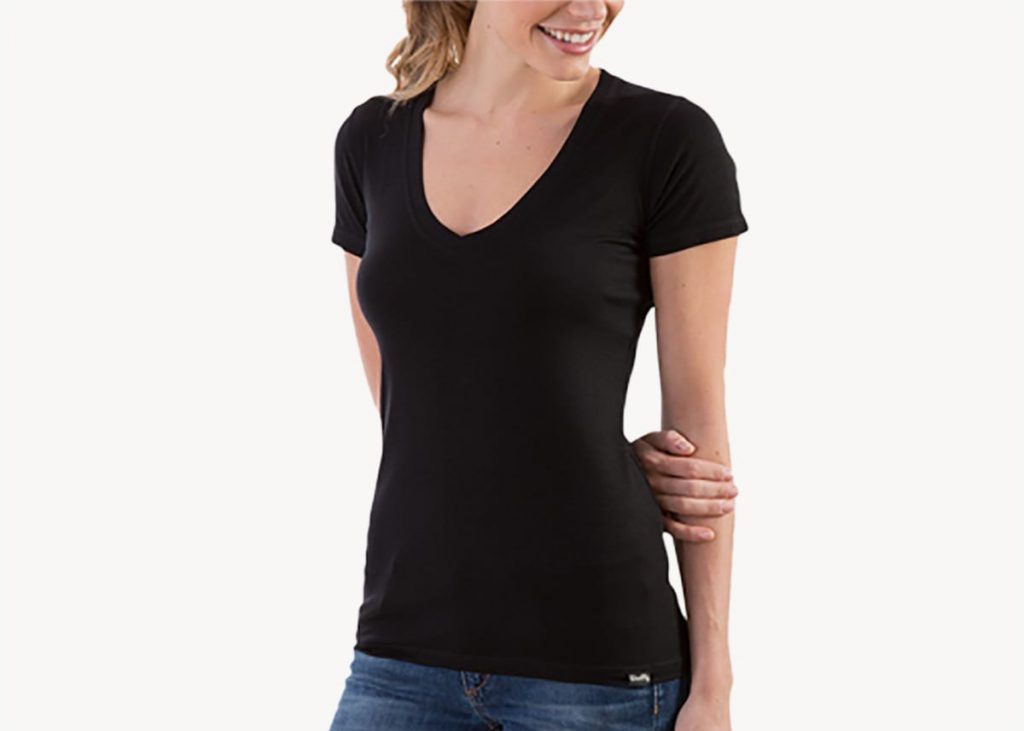 Woolly: Wool Tops at a Great Price
What to Try: Ultralight Short Sleeve V-Neck Tee
Brands like ADAY and Ministry of Supply may rely on intelligently engineered synthetics to give their clothes great performance qualities, but merino wool is the original, natural equivalent of the modern travel clothing industry (call it the original gangster of performance fabrics, if you will). Naturally adaptable to both hot and cold climates, odor resistant and breathable, it's an ideal fabric for multi-climate trips or long stretches without washes.
And while it often comes at a high price point, Seattle-based company Woolly set out to change that with their more affordable — but still high quality — wool basics. They don't have a very extensive line of clothing, but they're a good source for basic tops for women.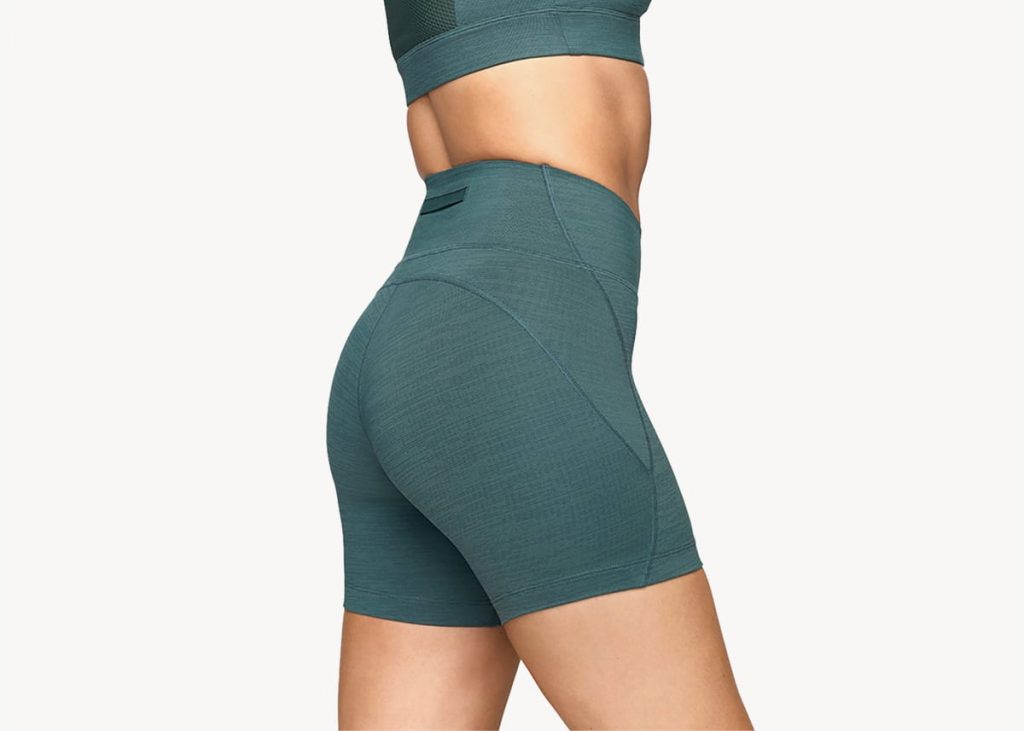 Outdoor Voices: Fashion That Can Face the Elements
What to Try: Flex Shorts
Similar to Girlfriend Collective, Outdoor Voices specializes in fashionable athletic wear, but has a more diverse line of clothing. In addition to leggings, bras, and tees, they also have jackets, shorts, and dresses that can double as a casual outfit and workout clothes while you're on the road. Plus, their fun, colorblock designs are an easy way to brighten up an otherwise monochromatic travel wardrobe.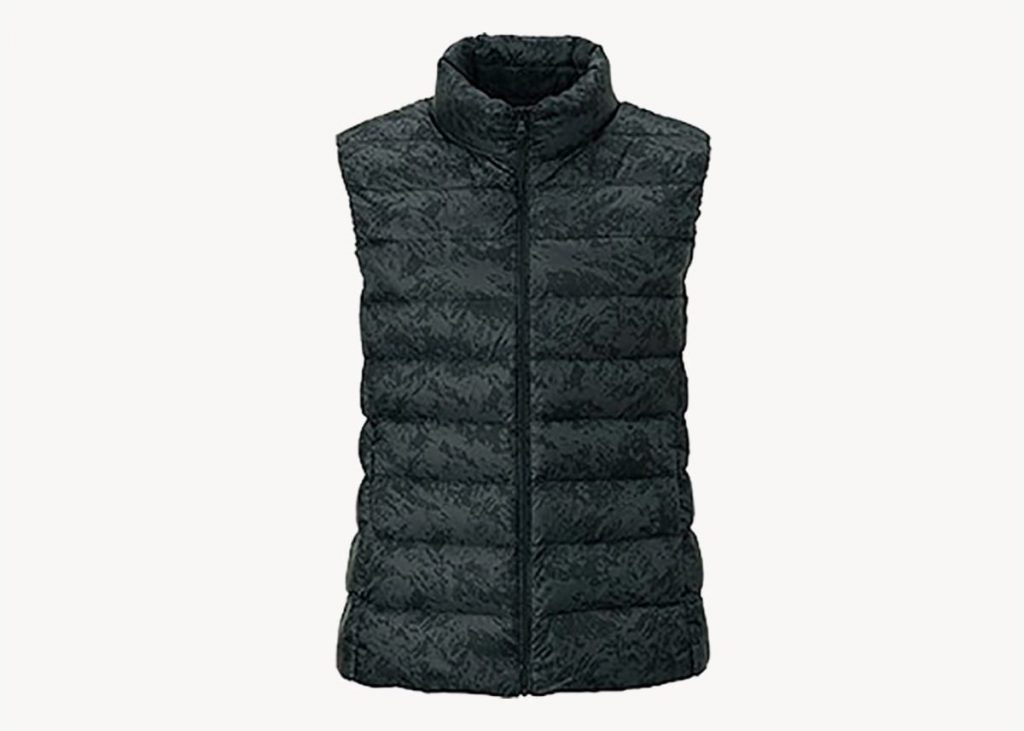 Uniqlo: Affordable Down Jackets and Warm Layers
What to Try: Ultralight Down Jacket
Japanese brand, Uniqlo, makes a lot of appearances on our travel gear lists for their affordable heattech layers and ultralight down jackets. Although slightly lower quality than some of the more expensive brands out there, their gear is surprisingly good for the price point.
For example, my Uniqlo heattech leggings lasted me about 6 months before getting stretched out (compared to the Patagonia pair I've had for years) but they still worked as a lightweight and easy to pack underlayer for cold weather travel.
In any case, if you're looking for a warm down jacket that won't take up too much space in your bag and costs less than $60, you can find that at Uniqlo.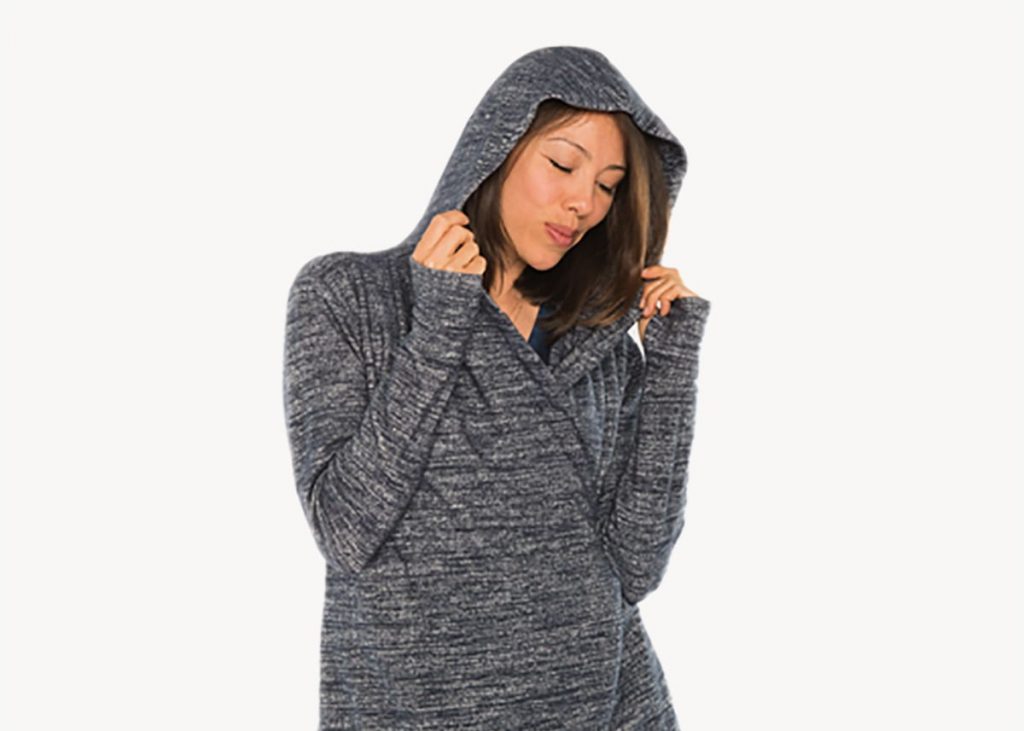 Betabrand: Innovative, Crowdsourced Clothes
What to Try: Red Eye Wrap
San Francisco based Betabrand is quirky. Out of the box. And, while their community of designers often focus on creating clothes with that magical fashion-function mix, their styles are far less basic than other brands on their list.
And among their ever changing lineup of clothing, you can almost always find a piece designed for in-flight naps or long days where you really just wished your work pants felt like yoga pants (again, case in point: yoga work pants and dress pant sweatpants). And if you can't find it? Submit an idea. Why not?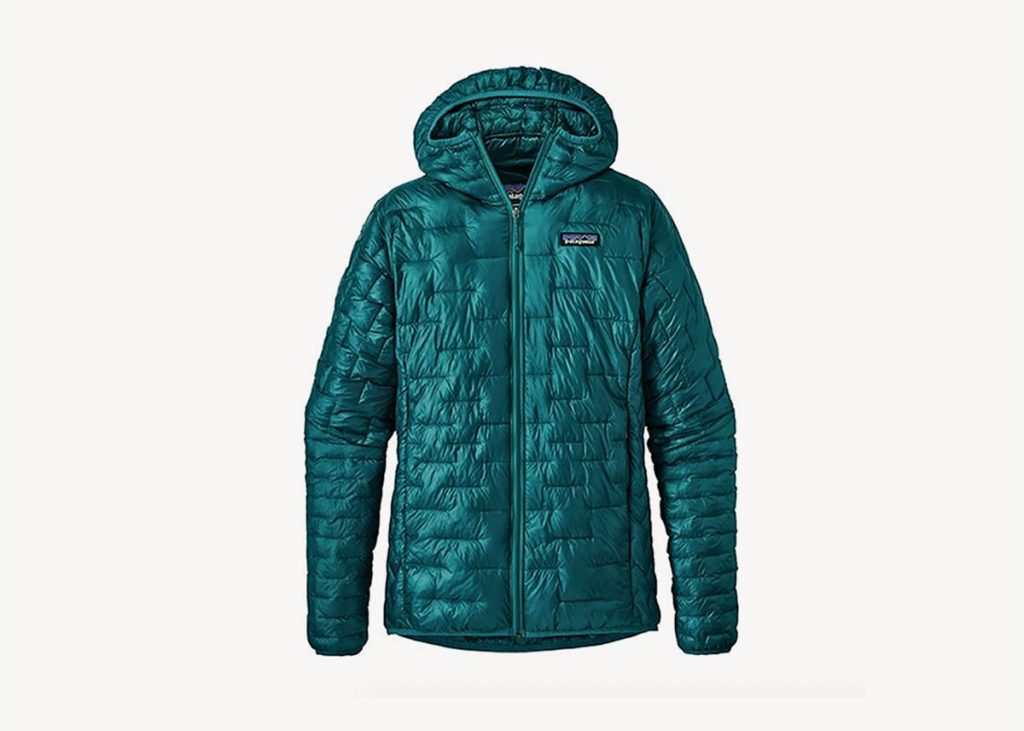 Patagonia: Quality Outdoor Clothes & Jackets
What to Try: Patagonia's Micro Puff Jacket
While most of us would prefer not to look like we just jumped out of an REI catalog when we travel, sometimes outdoor gear is just the right gear for the job. This is especially true of lightweight base layers and down jackets that don't take up a ton of room in your bag.
For these travel essentials, Patagonia is high on our list. If you can swing the price tag, their gear will stand up to any element you throw at it and last long enough to make your investment worth it (and if it doesn't, they offer free repairs).
Plus, Patagonia has a strong commitment to the environment, community, and their employees, so you can feel good knowing your purchases with them are helping a good cause.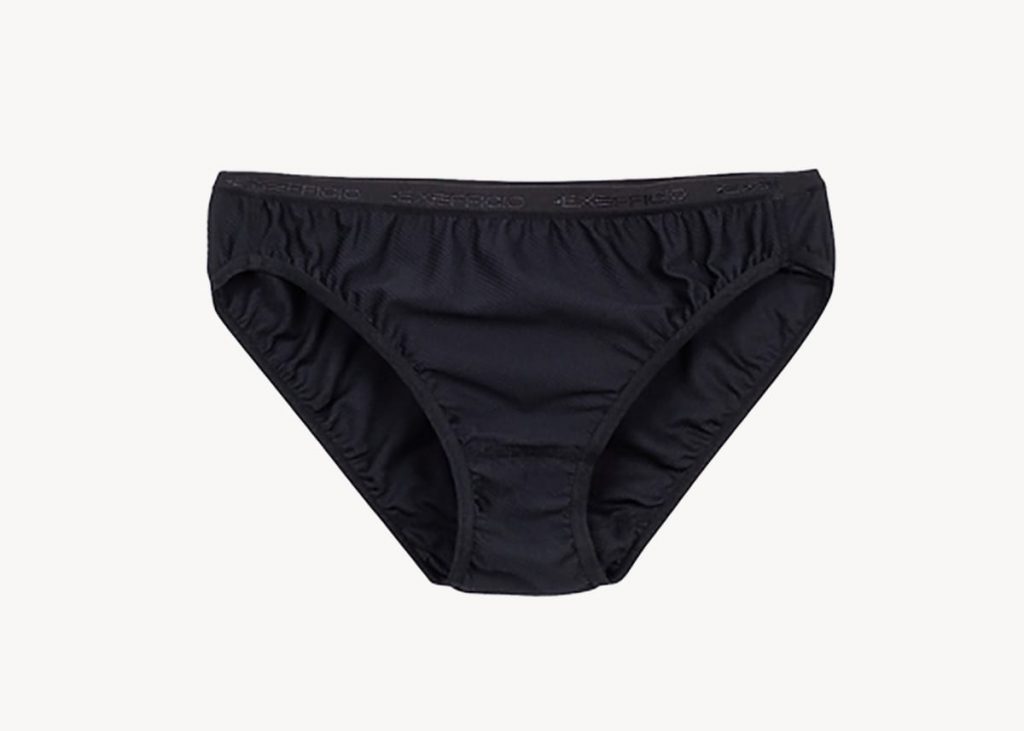 ExOfficio: Underwear You Can (Really) Wash in a Sink
What to Try: Your favorite cut
Confession: I used to think travel underwear was just a guy thing until I found myself in a situation one day (long story) and had to emergency-buy a pair of ExOfficio undies from an outdoor retailer. It changed everything. Turns out, travel-specific underwear is a great win for women too.
Not only do they provide more breathability and odor resistance than your standard pair of cotton panties (which is amazing in hot climates… you know why), but they also dry incredibly quickly. In a pinch, I can hand wash these undies in a sink at night and have them be ready to wear or put back in my backpack the next morning. Plus, they come in a variety of cuts and colors (though not a ton of variety for "nude" shades) to choose from.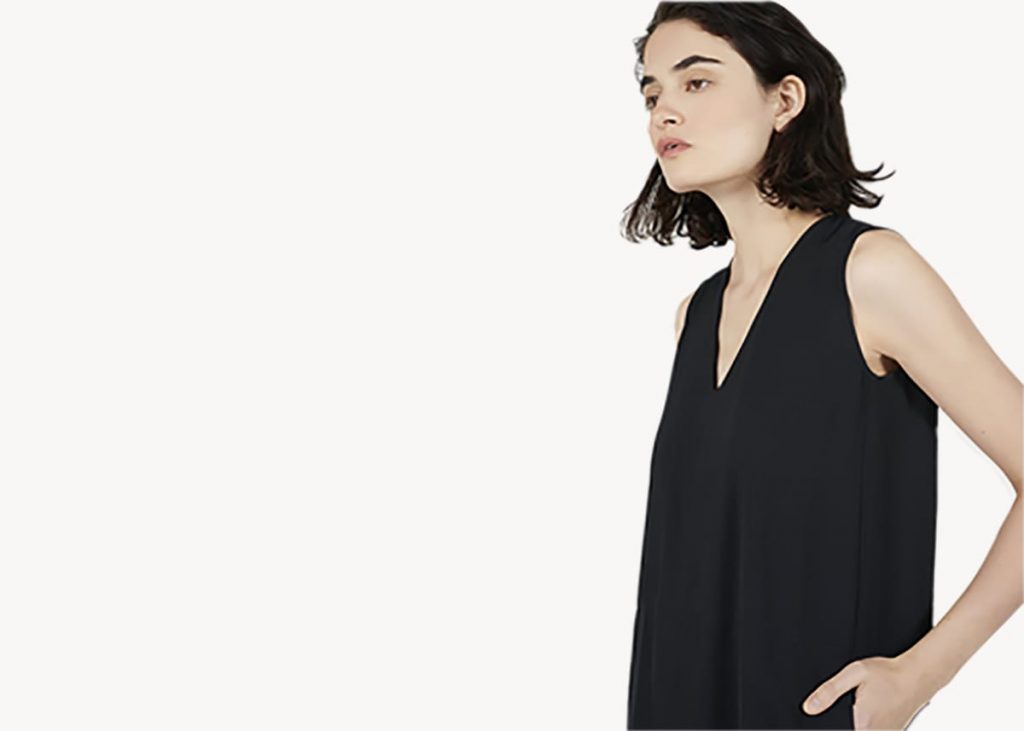 What to Try: Japanese Go Weave Dress
Over the past few years, Everlane has gathered an almost cult-like following for their modern, everyday staples. At once timeless and fashionable, well made and reasonably priced, it's no wonder this internet-first brand had lines around the block when they opened their first brick-and-mortar store.
And while some of their silk items don't work well for travel (they wrinkle too easily), their line of cotton shirts and Japanese Go-weave dresses and tops are wonderful travel essentials. The Japanese Go-weave line in particular stands out for being breathable and wrinkle-resistant — two qualities we always appreciate in our travel clothes. Plus, the styles are simple enough to easily style up or down, giving them a versatility that's essential when you want to pack less.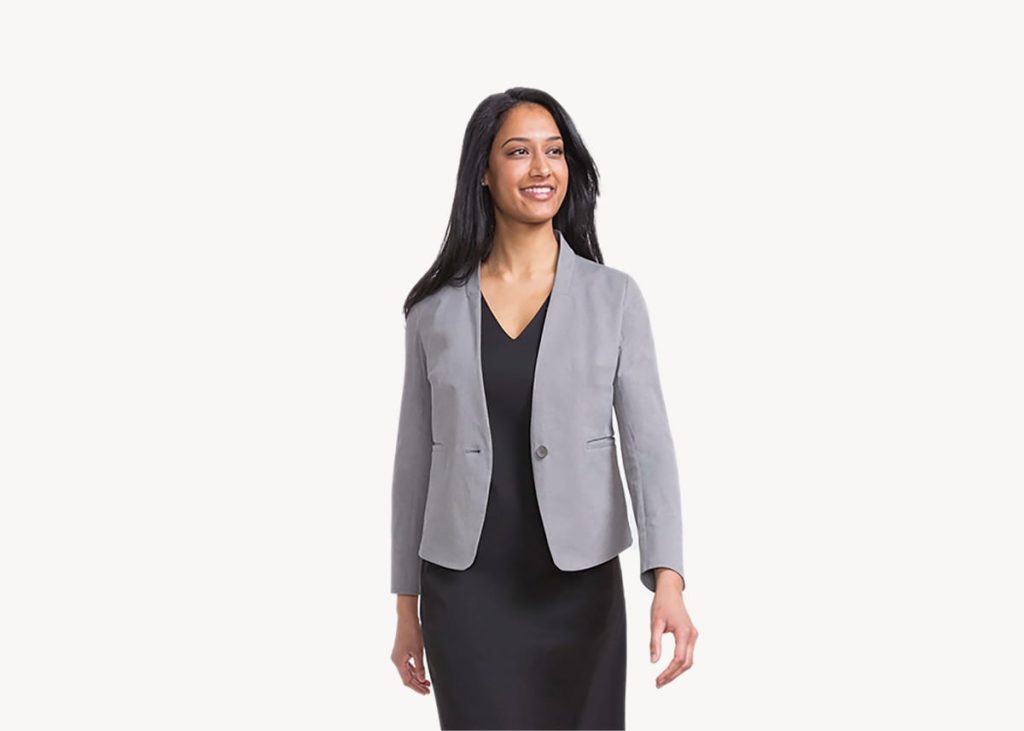 What to Try: Women's Kinetic Blazer
If you travel for business, consider ditching your normal line up of office wear for Ministry of Supply's technical dress clothes — or, as they put it "performance professional" clothing. Engineered to breathe, fit comfortably, and stay wrinkle free, Ministry of Supply's clothes do what most other work clothes can't: they last all day without turning into a sweaty, wrinkled mess.
With a fairly well-supplied women's line, you can find any basic piece you need for work life on the road — pants, dresses, tops, and blazers. So, say goodbye to frantically hunting down irons or dry cleaners during your precious work trip free time.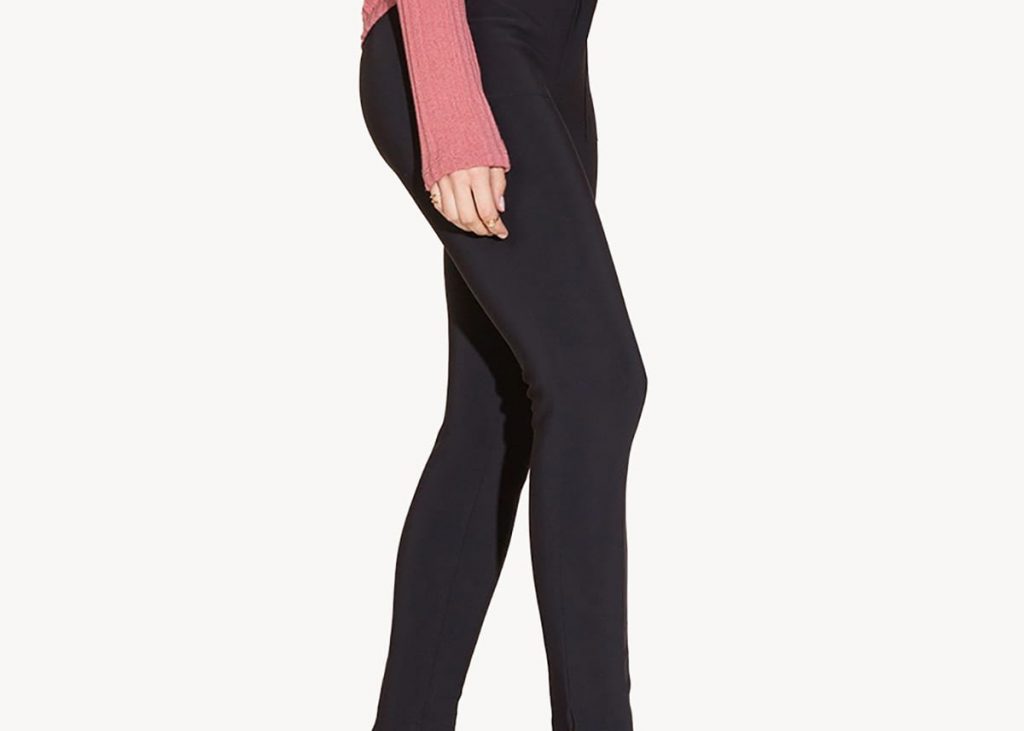 What to Try: Their Classic Leggings
Ever since the athleisure trend exploded into existence and made wearing leggings as pants acceptable, fashionable athletic wear has been appearing on our packing lists as well. Comfortable and sweat-wicking, but cute enough for casual situations outside of the gym, travelers have embraced athleisure for both its performance, comfort, and versatility.
Few brands do it better than Girlfriend Collective. Soft and sustainably made, Girlfriend Collective's leggings, bras, and tops are colorful and comfortably additions to any travel wardrobe. Their fabrics get softer over time, and they tend to lean towards solids over prints, making it easier to mix and match with your other travel clothes.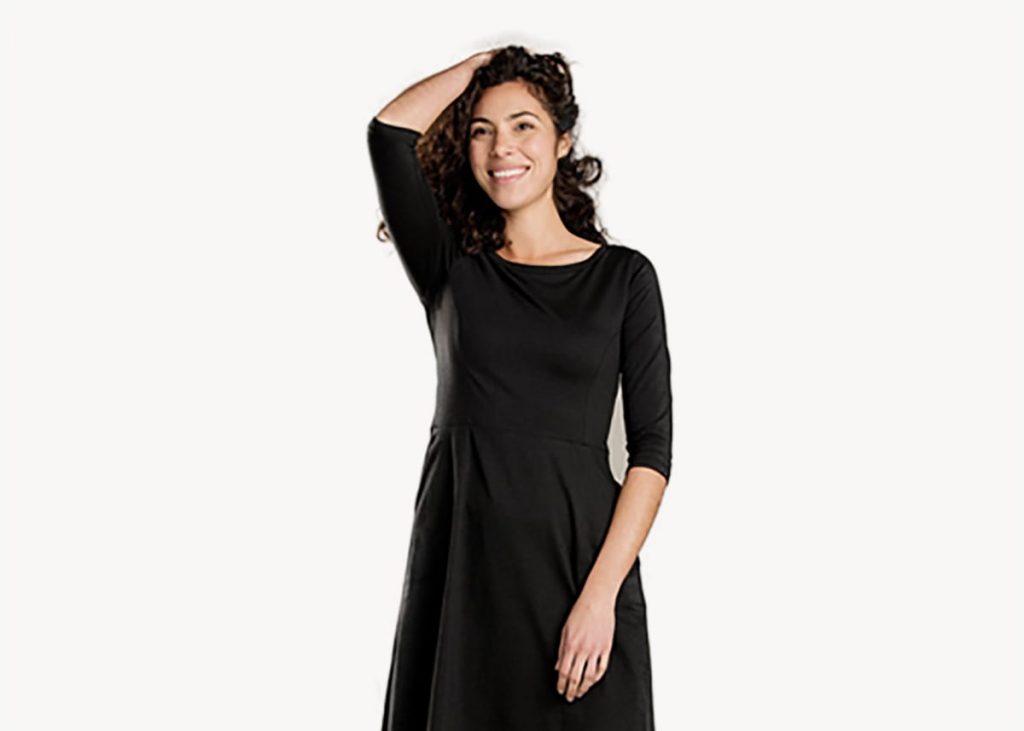 Toad&Co: Eco-Friendly Travel Dresses
What to Try: Faro Dress
Finding the perfect travel dress is hard, but Toad&co is an excellent place to start the hunt. With more than just one or two options, this eco-friendly brand has a diverse line of simple, breathable, and soft dresses in a variety of cuts to choose from. (Psst, some of them even have pockets! *gasp*)
Even if you're not in the market for a travel dress, all of Toad&co's clothes — from skirts to flannels, pants to sweaters — have travel-friendly designs, and are made from a wrinkle-resistant, sustainably made fabric that's meant to last through all of your adventures.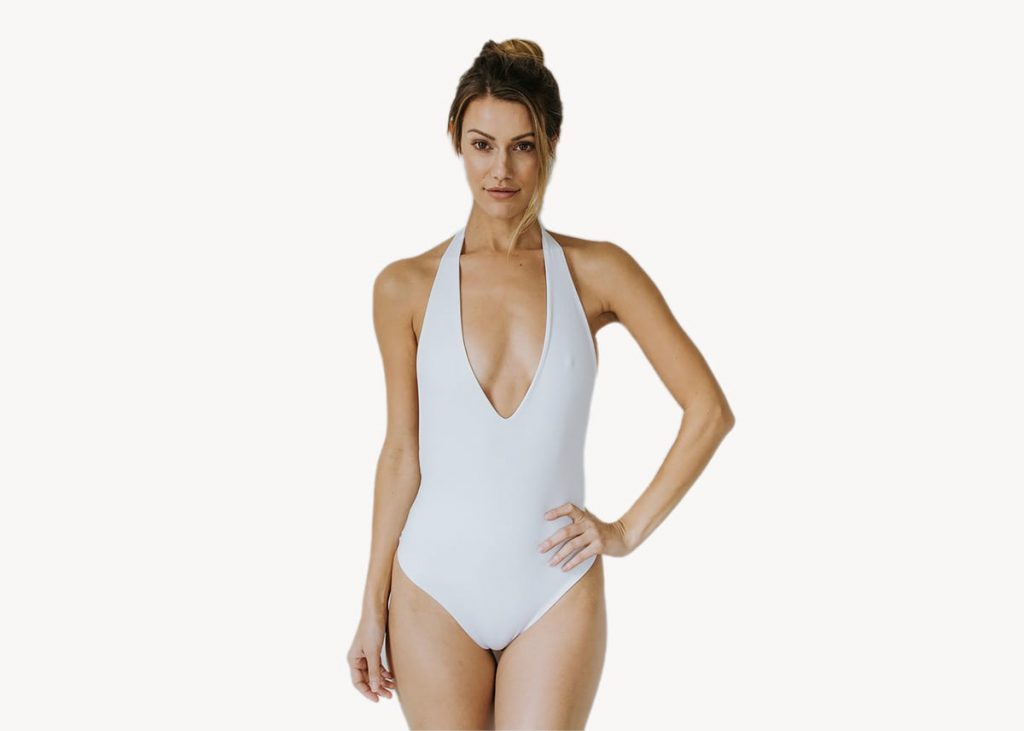 Londre: Bathing Suits with a Twist
What to Try: The Minimalist One Piece Swimsuit
When figuring out what clothes to pack, we're all about items that can serve more than one purpose. And in the case of Vancouver based, bodywear brand, Londre, that's a swimsuit that can double as as bodysuit, thanks to the matte fabric they use in their designs.
But it's not just the versatility of their suits that makes them stand out for travel. All of their suits are made from a recycled fabric that's odour resistant and quick drying.
Seriously: wear it for a swim and be ready to throw it in your bag the next morning, or wear again for dip number two. Additionally, their suits are made from recycled plastics in an environmentally conscious manner (environmentalists, rejoice!).
Smartwool: Merino Wool Everything
What to Try: Smartwool Socks
I never fly without a pair of Smartwool socks. Unlike other materials, the merino wool keeps my feet warm even in the coldest of cabins, resists odors well, and is just pretty darn cozy feeling. But, as I mentioned earlier, the amazing thing about merino wool is that it's just as good as warming you up as it is at keeping you cool, which is why Smartwool is Tortuga's go-to brand for socks for any type of travel.
For cold weather travel, Smartwool also makes quality wool base layers (tops and leggings) that are just as comfortable and warm as their socks.
Sometimes, simply knowing where to find the best travel clothing for women is better than any list of items that may or may not fit your fashion. Style is subjective, and what might work for one woman may not work for you. Hopefully, this list of brands will put you on the right course to finding your favorite new travel dress, hoodie, or pants. Just in case you missed it, here's our list of where to find women's travel clothing:
ADAY
Everlane
Ministry of Supply
Woolly
Girlfriend Collective
Outdoor Voices
Uniqlo
Betabrand
Toad&co
Patagonia
Londre
ExOfficio
Smartwool
Related Articles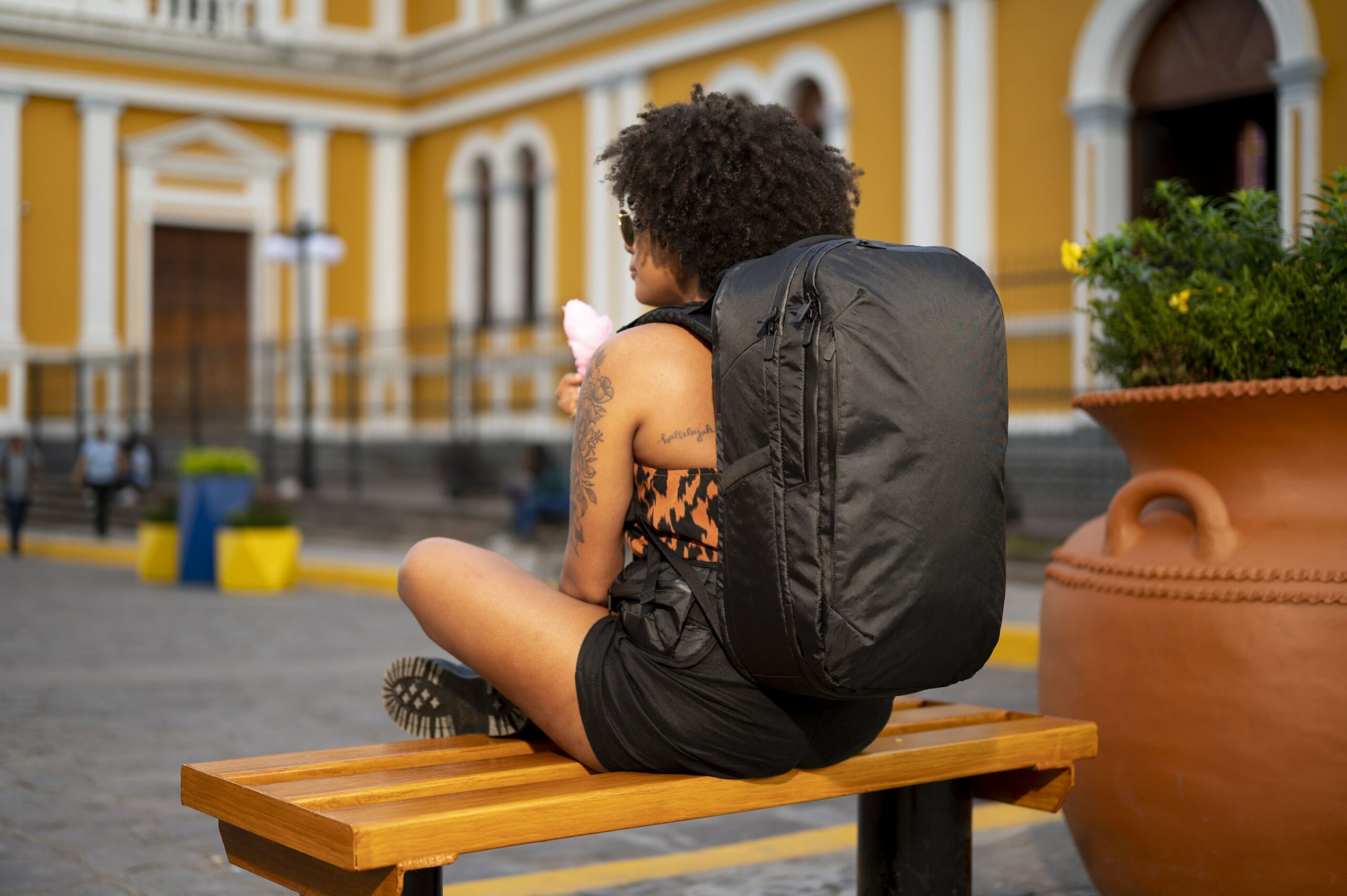 40L: Max International Carry On
Shop Now