The Best Flip Flops for Travel
The Tortuga Promise
At Tortuga, our mission is to make travel easier. Our advice and recommendations are based on years of travel experience. We only recommend products that we use on our own travels.
Flip flops make a great second pair of shoes to pack. Flip-flops come in as many types and price points as they do colors. From extra cushy to foldable, flip flops are packable and convenient for travel.
I live in flip-flops. No, it's seriously the truth. I would choose them over any other footwear on the planet (that's if I was forced to wear 'shoes', of course). These babies are my go-to—I can find them in my size (kids, that is), they can be as blinged-out or as plain as you like, and they come in all price points.
No, I wouldn't recommend hiking Kilimanjaro in them and my physical therapist would tell you to wear with caution and watch your hamstrings. But, whether you call them flip-flops, thongs, jandals, double-pluggers, or something else, for your beach trips, outdoor city days, and endless summer fun—flip-flops are my jam!
Flip-flops (or thongs, as my Aussie mates call them) fill a certain need in your travel closet. It might be for shower shoes in a random hotel, that city day in between meetings, outdoor adventures on mostly even ground, or what you wear when the temperature rises to a level that your toes feel the need to be happy and free.
Available in a variety of materials, some of them even fold into a tiny pouch size. While a budget pair will make it through a season, others stand the test of time and even make some podiatrists happy.
How do you choose a good pair of comfortable flip-flops for travel, and which ones are right for you? Here's a collection of my best tips to find super comfortable flip-flops.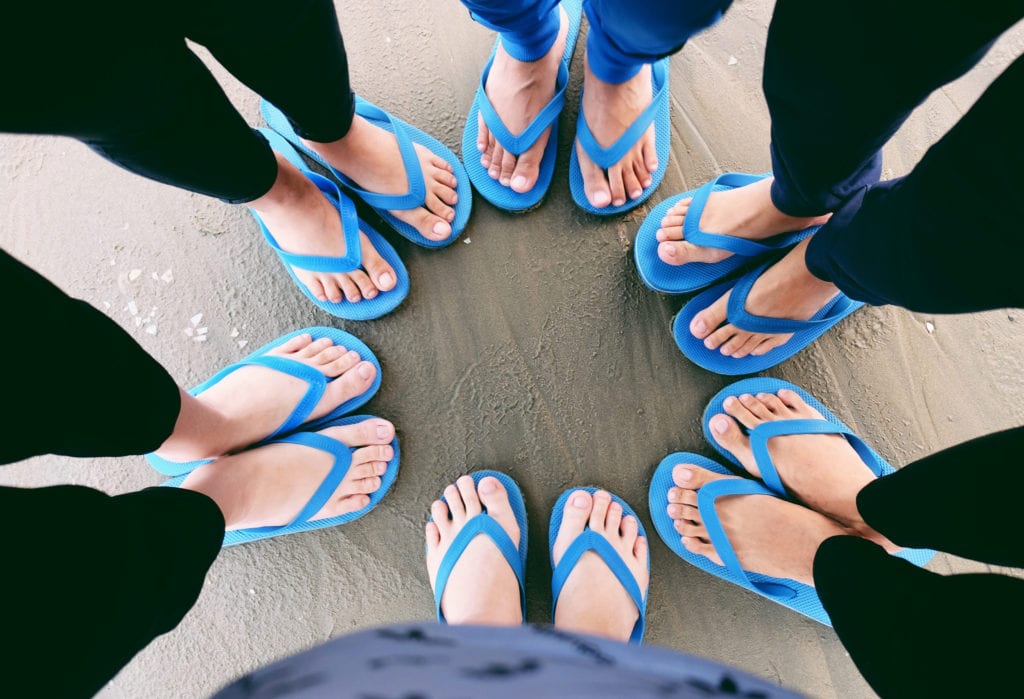 Choosing Flip Flops: Materials and Footbeds
When choosing travel flip-flops, there are several considerations.
Your usage levels and activity choices top the list, but water resistance and the type of footbed are also important. In terms of materials, there really is a difference between rubber, leather, foam, and synthetics. The amount of traction, how quickly they dry, and how your feet react to the material are all considerations.
Know your feet and your needs before you trade your cash for kicks. Comfortable sandals aren't the same for everyone, so knowing your own feet is the best way to find a pair of flip-flops that works for you.
Travel Flip-Flop Materials
Depending on where you live or how you travel, the dermatologist might tell you that you have flip-flop feet. You know, those are the ones where the tan lines are ever-present and (depending on your choice of flip flop material) and flaky, dry skin is visible.
The material you choose is going to affect the experience your feet have in the shoes. Choose wisely, give your feet a break from time to time, and above all, don't forget your sunscreen!
Rubber: Inexpensive, bendable, easy to slip on and off for quick release
Foam: Moldable, comfortable, lightweight and shock absorbing
Leather: The original, the traditional, and the kind that molds to your feet
Polyester: Thinner than others, water-ready, lightweight and comfortable
Neoprene: Soft, supple, comfortable, long-lasting, and great for water sports
Nylon: Look for this in the toe post of many sandals—especially the active sort
Flip-Flop Footbed Types
When you go nuts at the $1 flip-flop sale at Old Navy each year, there's no way anyone is considering footbed types—right?
Not everyone cares, but for those who are spending lots of time in their flips, walking on varied surfaces, or want to be sure their feet are healthy and cared for, considering the type of footbed that's right for you could be important.
Light Foam
These are often found in less expensive shoes. The light foam is the least stable option and one that offers the least foot/ankle support.
Foot-Molding
Travel flip flops with EVA or foam/rubber blends that won't forget the shape of your feet. These shoes offer more shock absorption than support and although their comfort level is high, they can often exacerbate any foot problems you've got going on.
Molded or Contoured
More often than not, these are the types of footbeds that are recommended for long-term use and wear.
Often out of EVA, leather, or other blends, these are the shoes that are harder to bend in the center. Molded or contoured footbeds are sturdier, far more durable, made for longer walking days on mild to medium terrain, and provide the most stability and support of all of the options.
That being said, they're not comfortable for all feet.
Things to Consider Before Buying Travel Flip-Flops
Even if you're a minimalist, it's possible that you have more than one pair of flip flops. There's the type that gets thrown in the car for the day at the beach, the inexpensive pair that works in the shower, at pool parks, or shared hostel bathrooms, and the sturdier pair that you wear for more adventurous outdoor journeys.
Before you click purchase and wait patiently for your shoes to hit your mailbox, consider your needs, the activities you choose, and above all, listen to your body.
Activity
Why are you buying these flip-flops? Do you want to purchase one pair every five years or five pairs every year?
Whether beach or trail, hiking or walking, an urban day out, or rugged and wet terrain, each use case affects your purchase decision. Know yourself before you buy!
Use Level
Will these be your primary walking shoes when in a city center? Are you planning to put miles on these babies or do you pop off your walking shoes and put your flip flops on to go to dinner or the pool? What's your use level going to look like?
This will affect which shoes you buy. Some flip-flops are hardier than others and are made for different uses. Know what you're shopping for.
Water Use
It seems like all flip-flops should be no-brainers for water use, but some are better than others.
If you're going to spend a lot of time in the water, pay attention the the traction level on the bottom of the footbed, as well as the material that wraps around your foot. A rubber sole is a good choice for traction.
You should also make sure it's something that dries quickly and is going to be comfortable both in and out of the water.
Sustainability
How significant is sustainability in your flip-flop purchase or your life? Are you looking for vegan options with a low carbon footprint? Is knowing that you don't buy too many things in a year important to you? Are you ditching any option that might put more plastic into the environment?
Choose wisely—we can all do our part.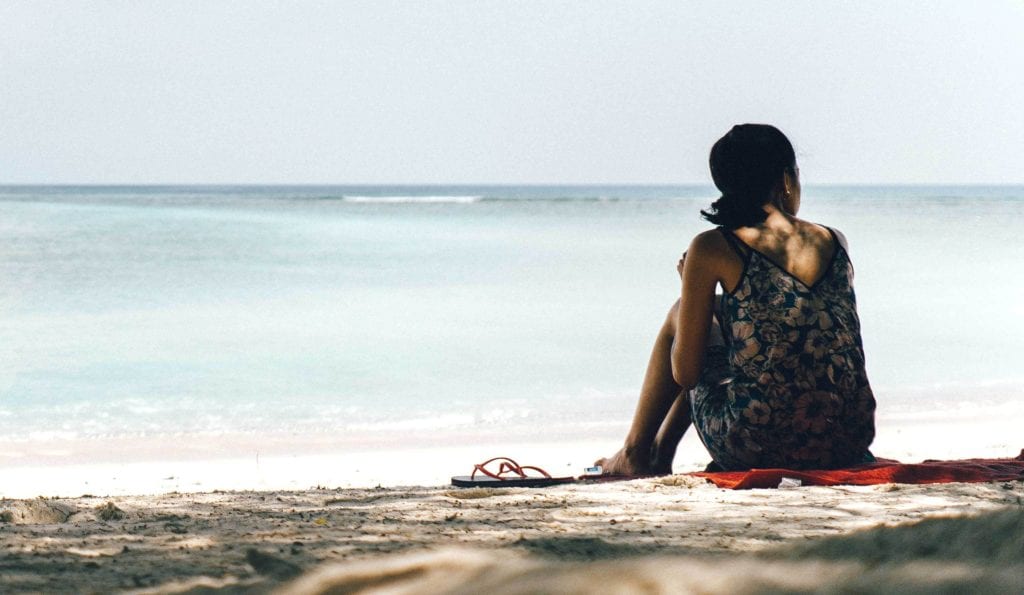 Best Overall Travel Flip-Flops
Everyone has a different favorite flip flop for travel. Our editor, Jenn, favors Oofos while two Tortuganauts swear by Rainbows. I live happily in Havaianas and whenever I can find a pair for under the traditional price of $22, I snatch them up knowing that whether they last a year or seven, I'm bound to need another pair at some point.
Like most things in life, the best one out there might not be the best for you, but we all need to start somewhere. Whether you're a loyal Rainbow lover or fan of Birkenstocks, we've got you covered.
Here are some of the best flip-flops for travel.
These are simple, leather, water-resistant, comfortable—what more could you ask for in a flip-flop? They even have a 'lifetime of the sole' guarantee!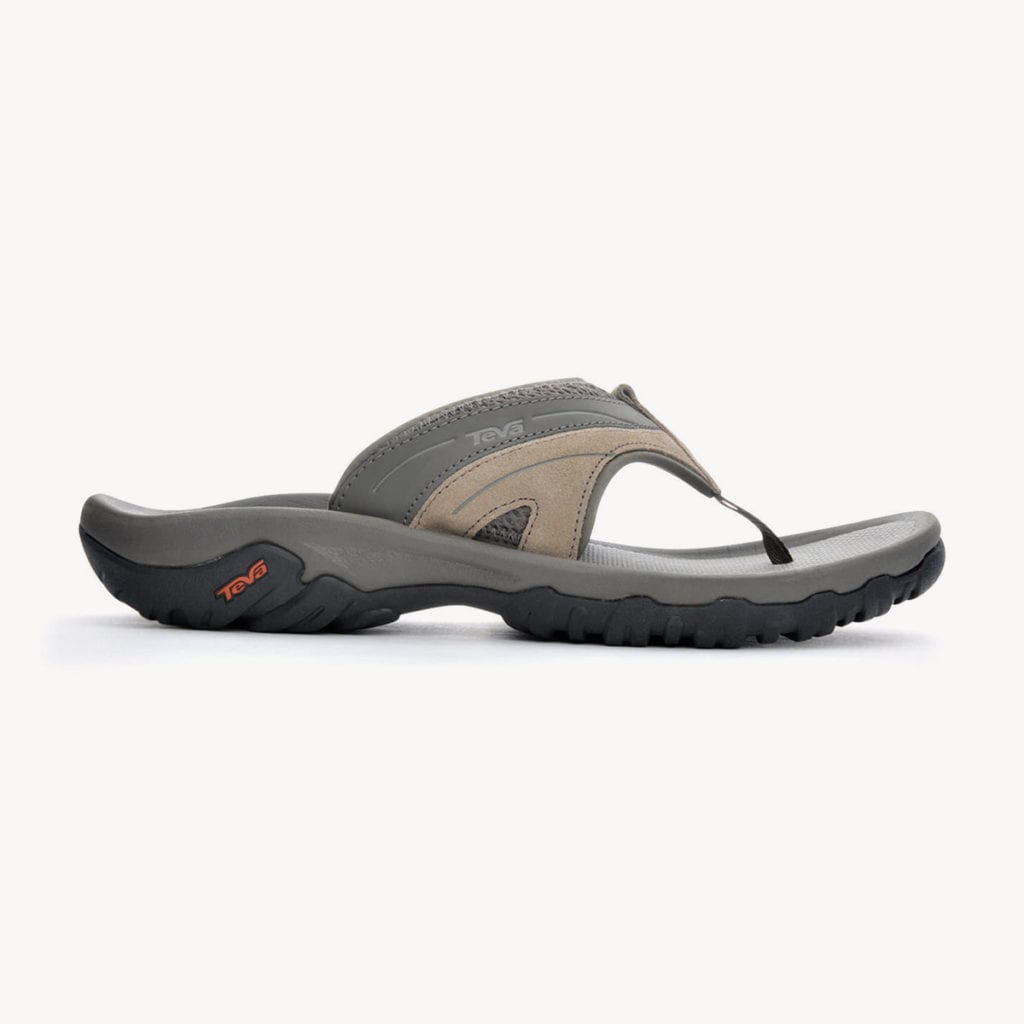 With its multiple materials mix of leather, mesh, neoprene and even anti-microbial tech, these rough and rugged flips will give you traction in the most slippery of situations.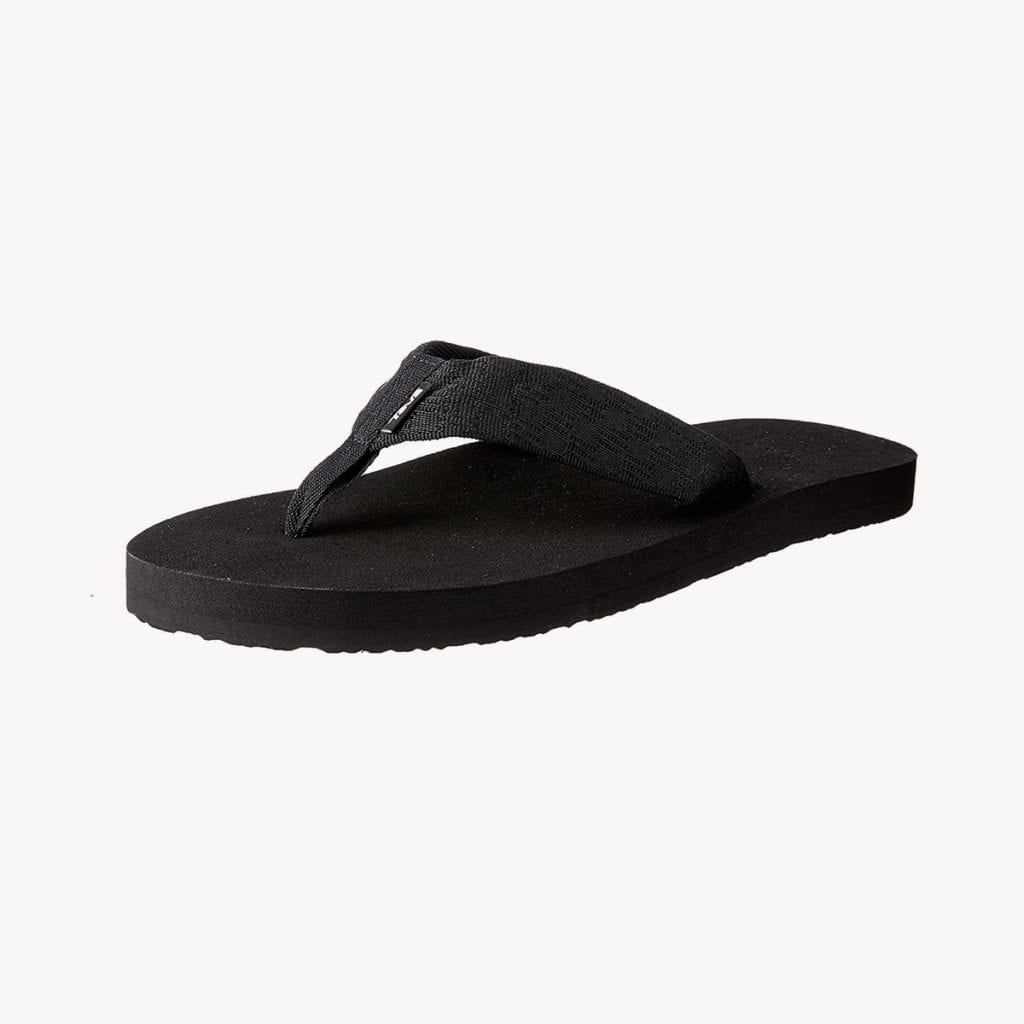 These lightweight and lovely flip-flops blend comfort with performance for a durable, quick-drying, and mild arch support set up.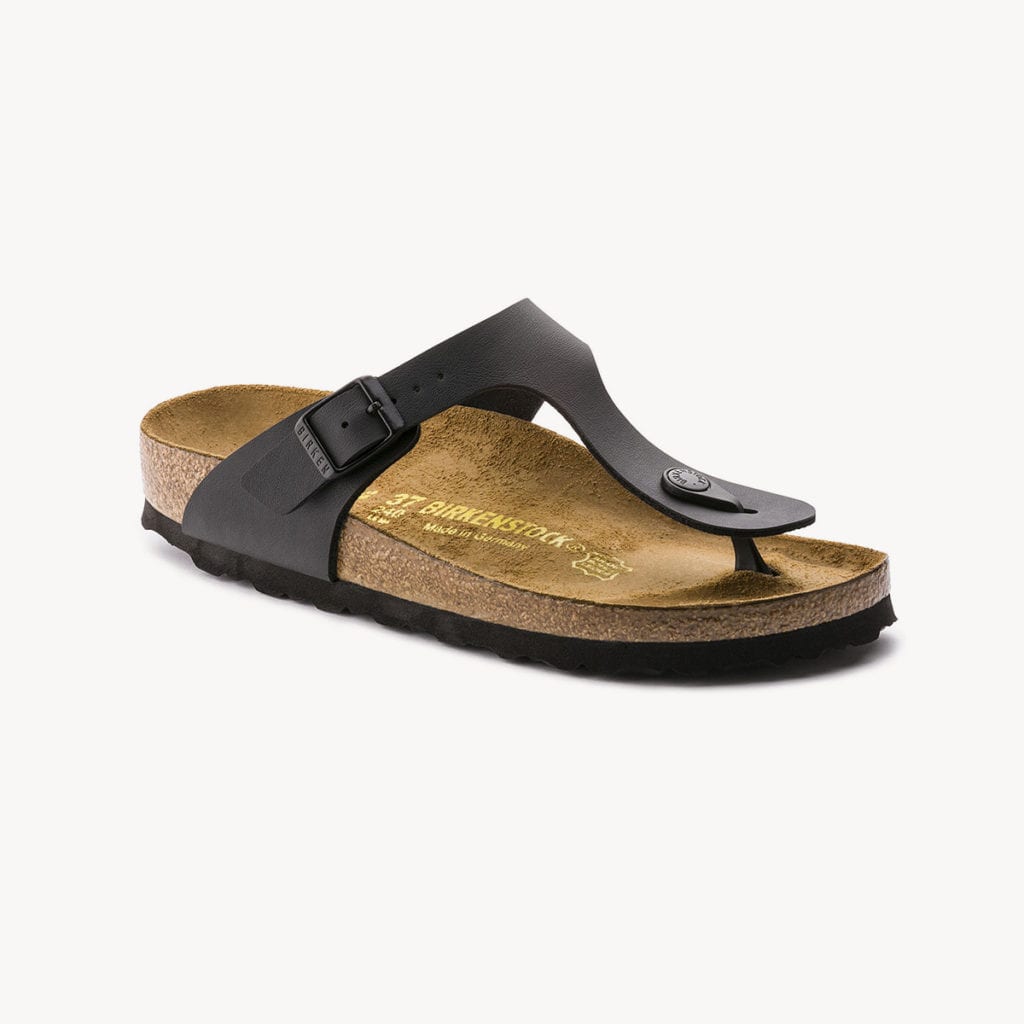 These are made of suede-lined cork, and this pair gets more comfortable the more you wear them in. Traction, comfort, and durability put this flip at the top of most lists.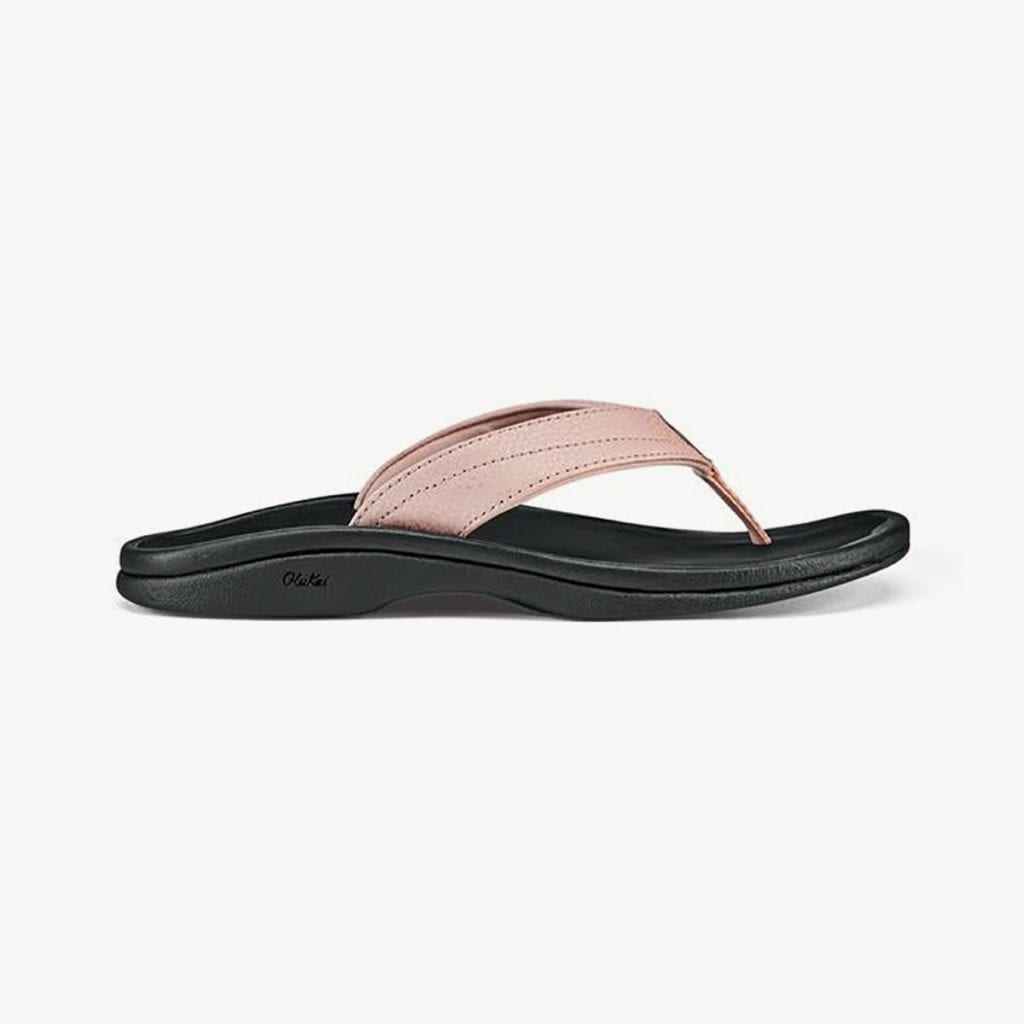 If you want durable and supportive, good grip, and a good long-lasting option, these women's flip-flops will keep you super comfortable.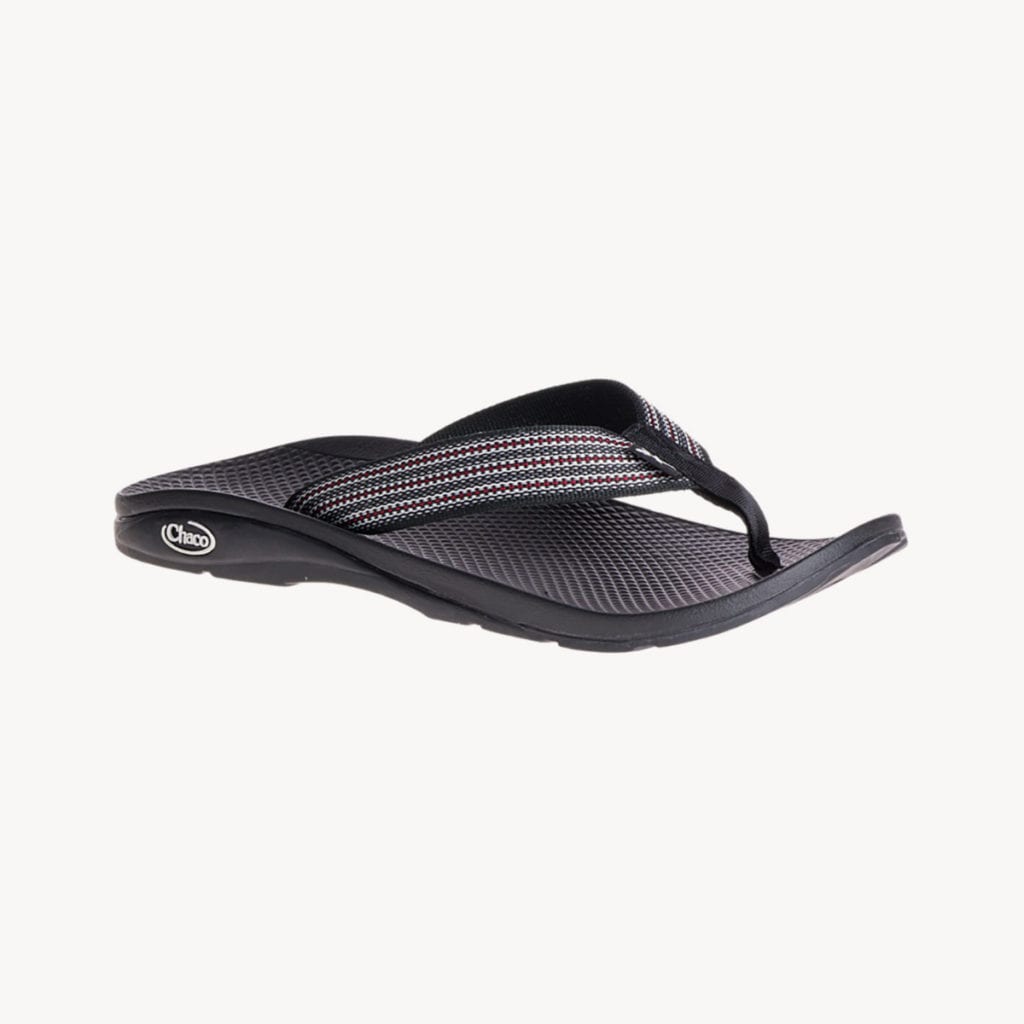 If climbing around or boating is part of your itinerary, check this pair out! Although they're not as lightweight as some others, these babies are rugged, built to last, and won't fail you in watery settings.
Foldable and Flat-Packable Travel Flip Flops
Flip flops are fantastic for carry on travel. When every millimeter of that precious luggage space matters, less is almost always more. If you don't want to have to clip your flips to the outside of your pack, these foldable gems might be for you.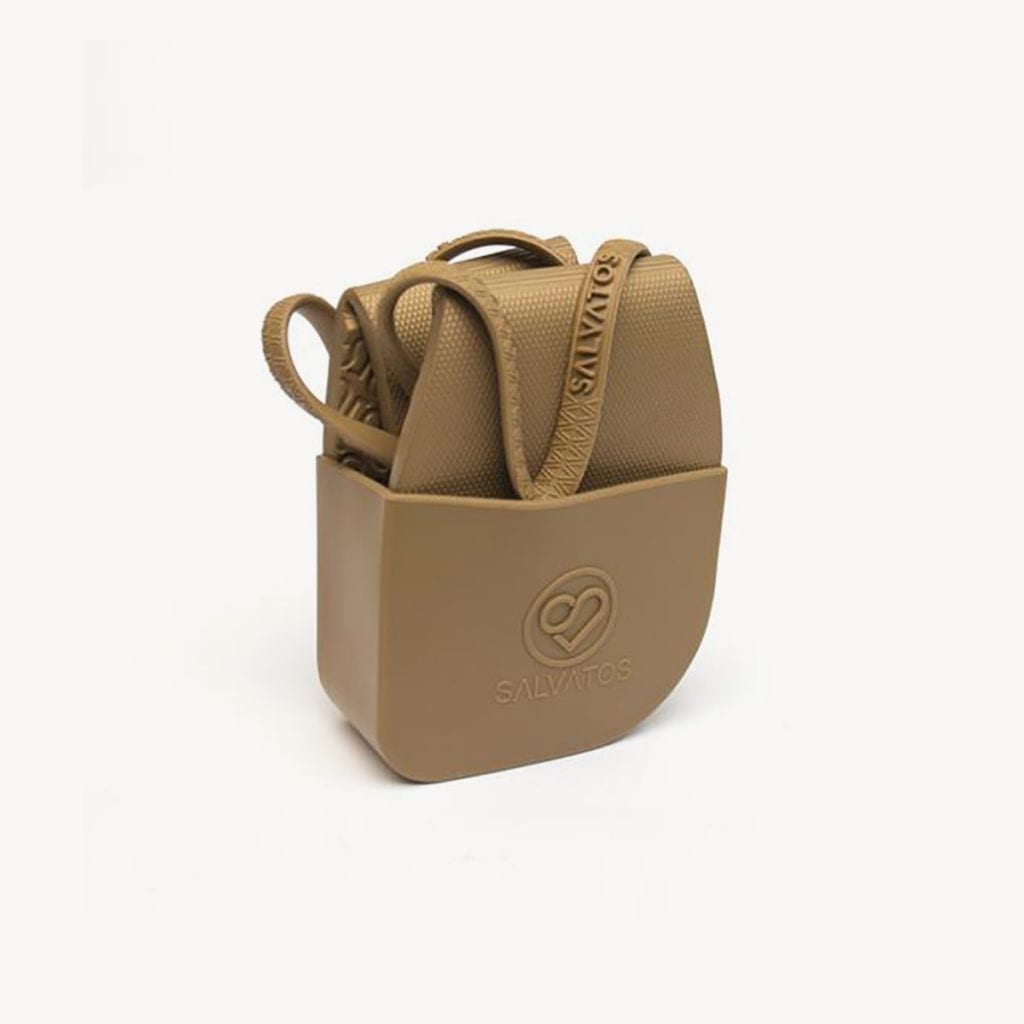 These are light, packable, and the pair you fling in your bag for emergencies.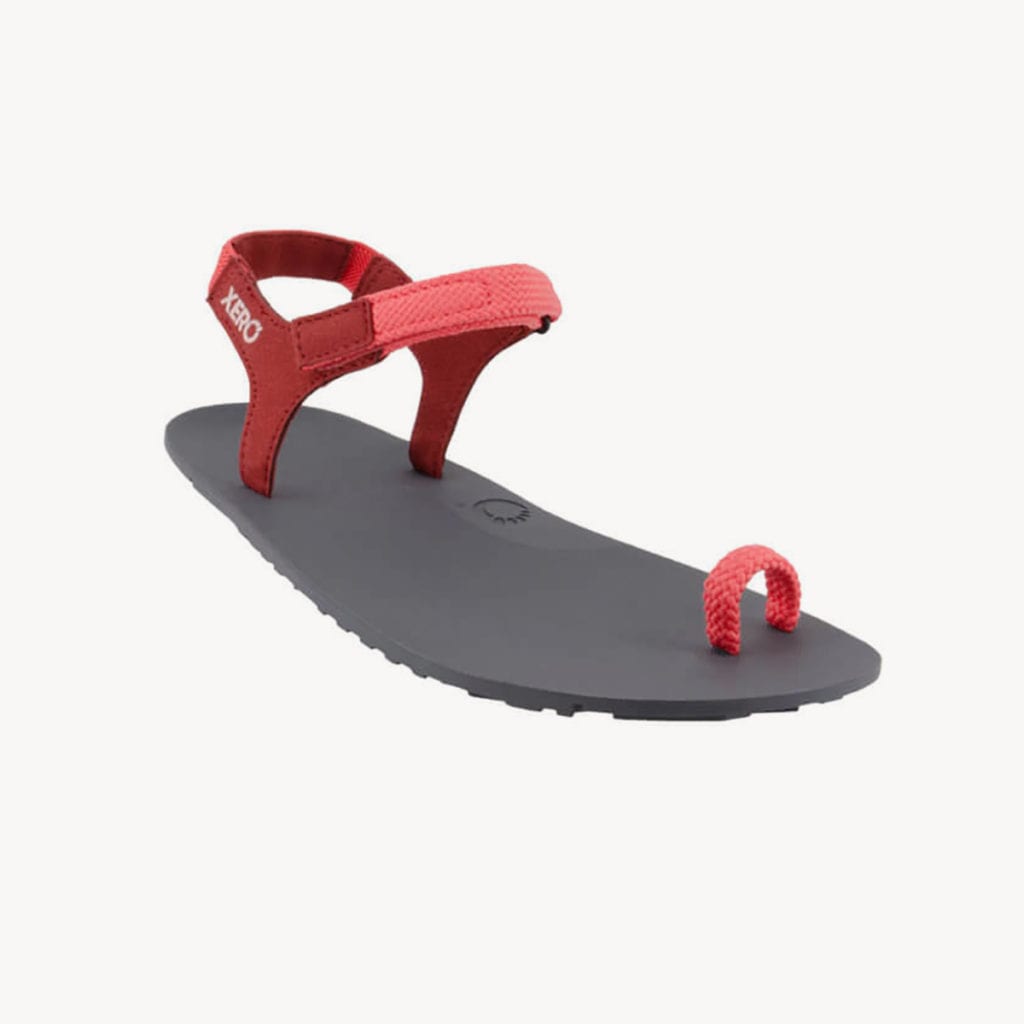 Designed for the barefoot runner (or travel minimalist), they roll up to fit in any pocket, pouch or purse.
These handy travel flip flops are light, easy, quick-drying, and fold into a teardrop pouch.
Budget-Friendly Travel Flip Flops
We gave out flip-flops at our wedding. We made sure to know the date of the Old Navy $1 sale and hit up a bunch of different shops in 24 hours to get varied sizes and not exceed the limit in one purchase.
Definitely budget friendly, these flips are perfect for the beach and anyone whose feet (like mine) are truly against ever being in shoes.
These are the ones you throw in your daypack to take with you on those spontaneous weekends of beach or pool time. Fairly durable and definitely budget, they're not the most comfortable for rugged or rigorous travel, but for inexpensive, colorful, and fun flip-flops, these are perfect.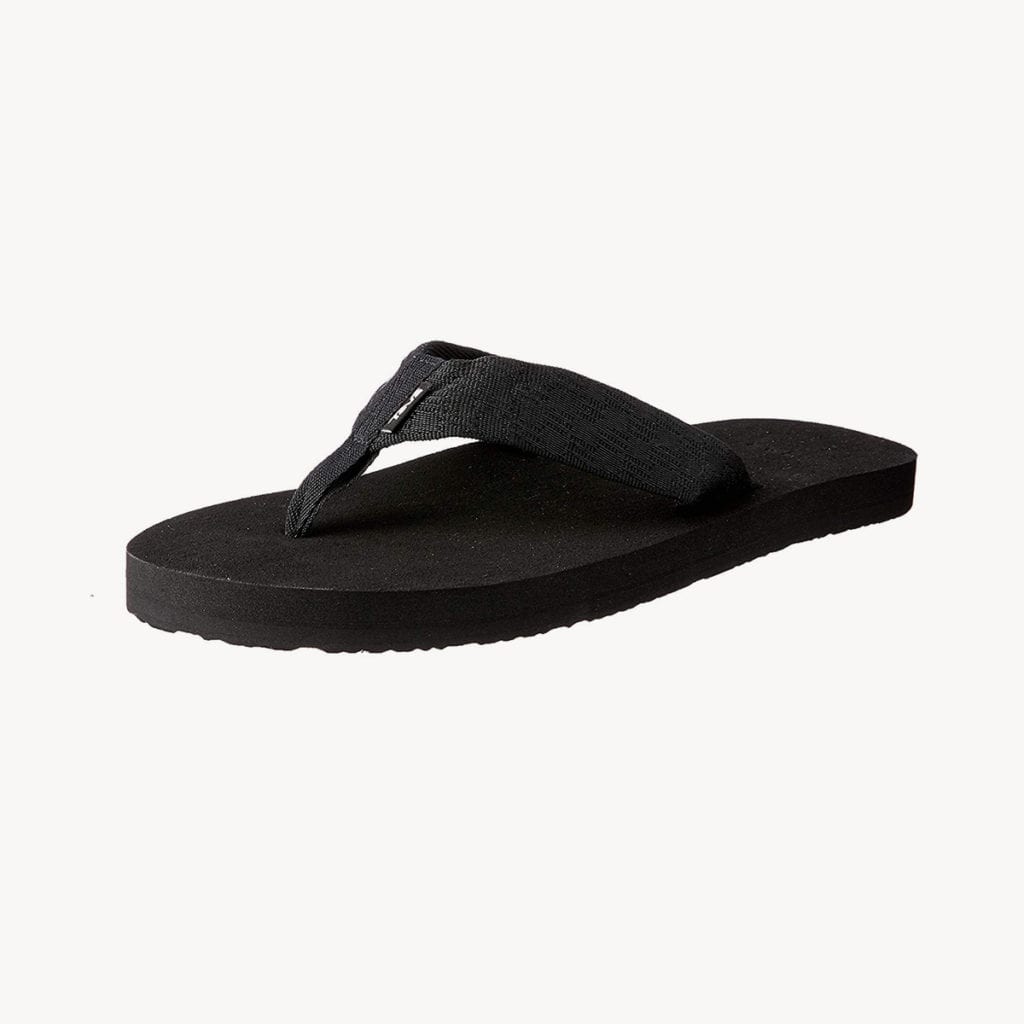 Lightweight and classic, mesh comfort, durable, quick-drying, and mild arch support set up. These flip flops will take you just about everywhere without costing a fortune.
Moldable, comfortable, and built for all-purpose wear, these will transition nicely from beach to light city walking without breaking the bank. Plus, the added straps increase comfort and style.
Eco-Friendly Flip Flops for Travel
Climate change is real and Greta Thunberg continues to urge us all to 'act as you would in a crisis.' If the environment is in the forefront of your mind when making your flip-flop purchase, consider material, processing, and the ecological impact.
Here are some sandals made with the environment in mind.
Think 'Aloha spirit' and sustainability behind an entire brand when considering this company. We're talking recycled packaging products, planet protection in mind, and a foundation to protect the heritage and culture of the Aloha state.
Thank you Olukai!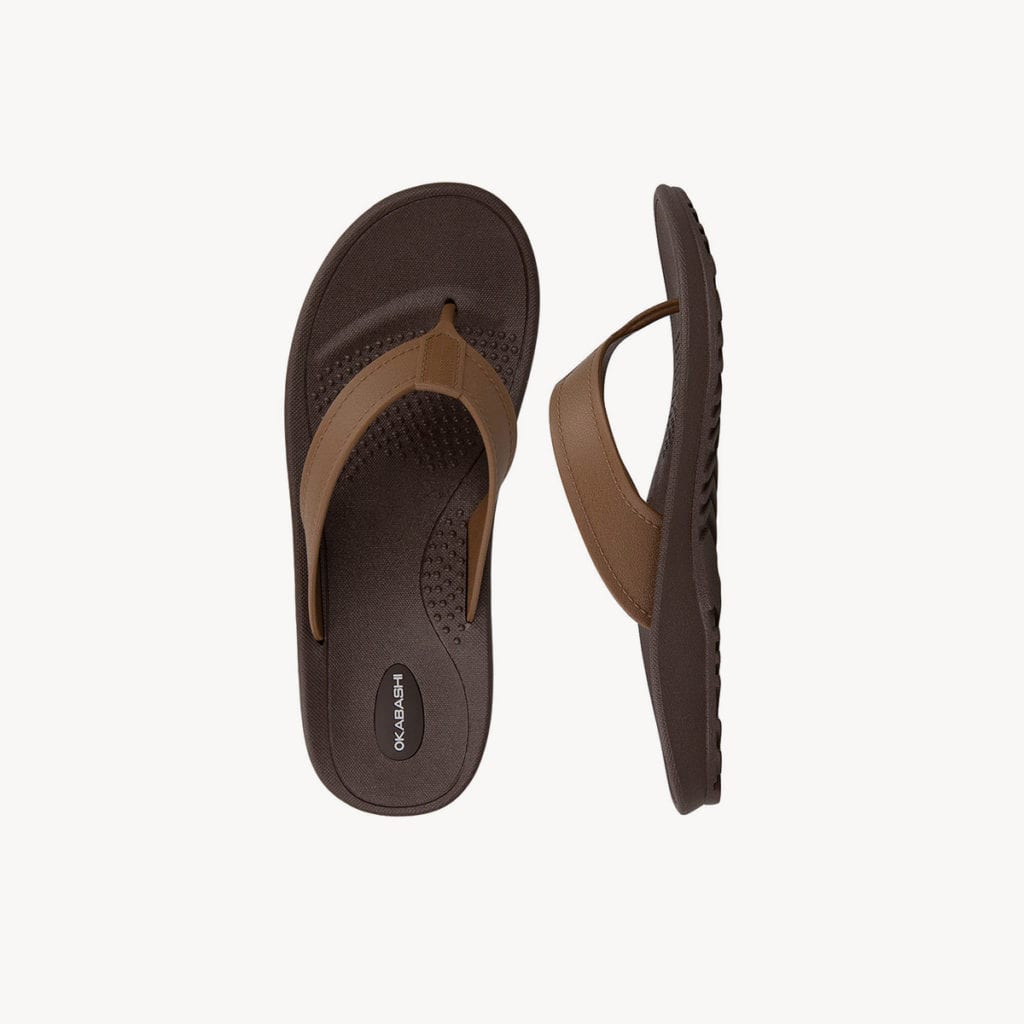 If vegan, recyclable flips are on your list, these are the ones for you. With non-fading color, a massage inspired footbed, arch support, and the ability to be returned to the company for recycling when you're finished with them, these sandals are environmentally friendly and help contribute to a sustainable lifestyle.
Ergonomic Flip Flops for Travel
I have scoliosis and have had the unfortunate pleasure at other points in life of experiencing plantar fasciitis and a hamstring pull.
Whether you've got a life-long issue, a fixable injury, are looking to recover from an injury, or protect yourself against physical issues, there are comfortable flip-flops out that are better for folks who need more than the average $2 pair offers.While she moved house and spent weeks emptying boxes, my friend Lorna just picked up a pair of Therafit flips and was able to manage all those walking days without any discomfort. Consider the ergonomics of the flip and the longer-term needs of your body before you purchase your next pair.
With a midsole of EVA material, these recovery-minded shoes provide for extra shock absorption, arch support, and added balance. They're non-slip, made of neoprene, and fabulous for anyone suffering from the pain of plantar fasciitis.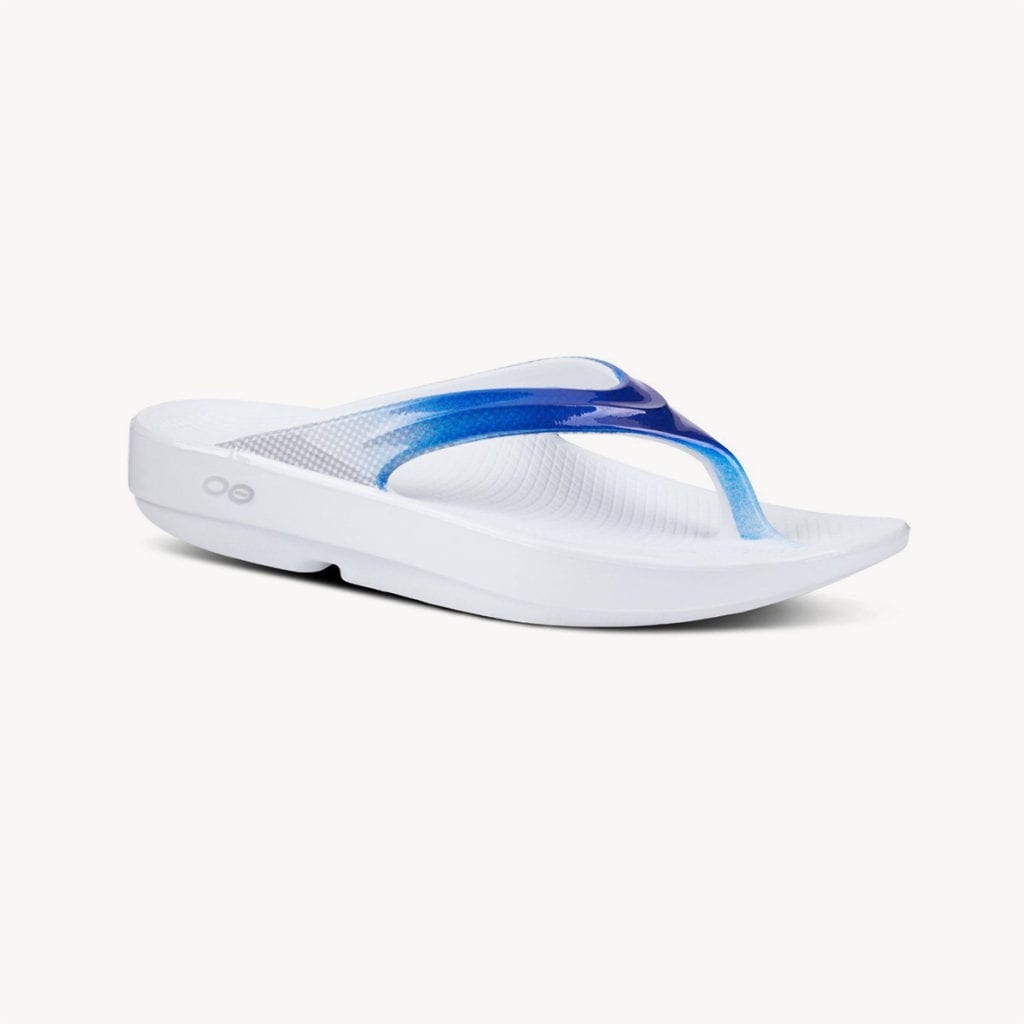 These are marketed for recovery, support, shock absorption, and athletic stability for all wearers. They're great for those who have to deal with the discomfort of plantar fasciitis.
Jenn lives in them, at home and abroad.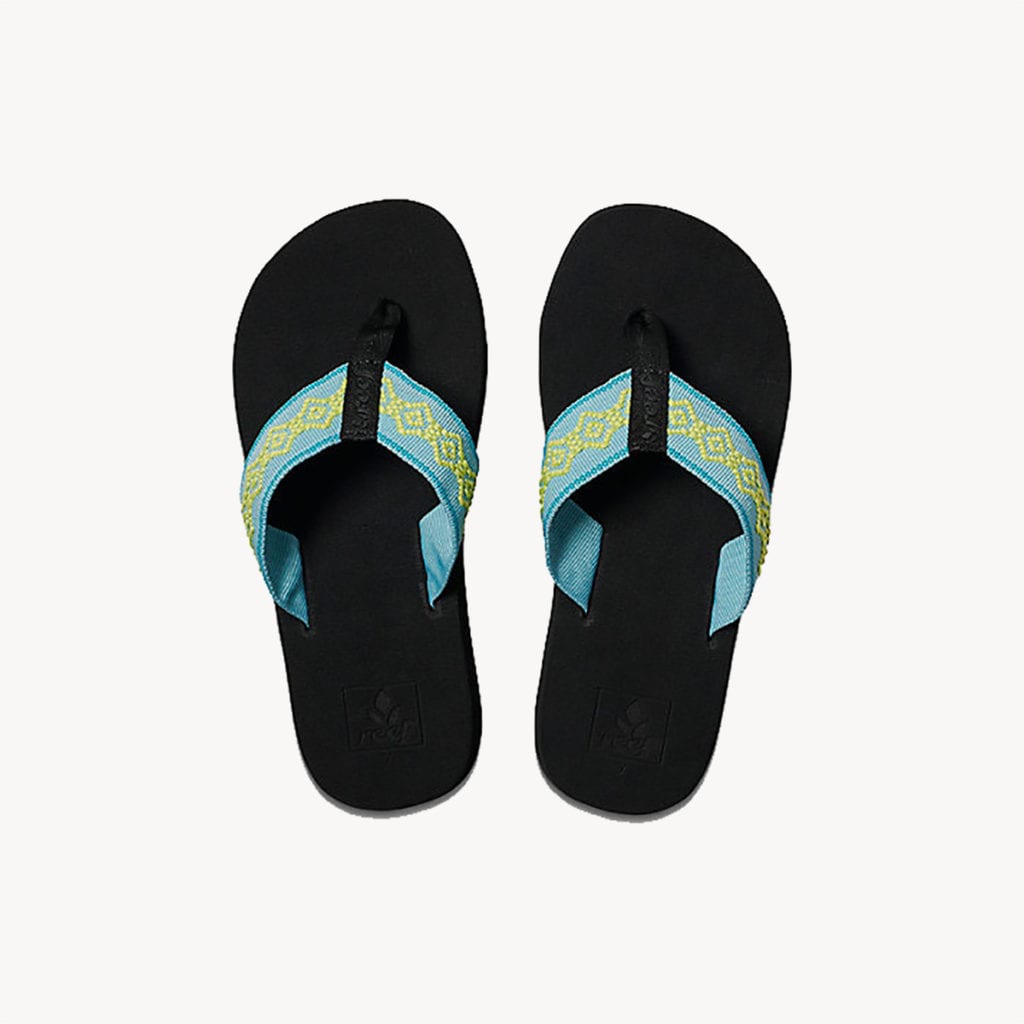 These are built for durability, comfort and continuous wear – you know, making the uncomfortable comfortable.
Plus, the variety in straps adds style and fun.
Best Flip Flops for Travel and Adventures
If you're planning to blend urban walking with some outdoor adventures, you might want to consider something a bit more robust. You're looking for more than color. What you need is sturdy, steady, and safe.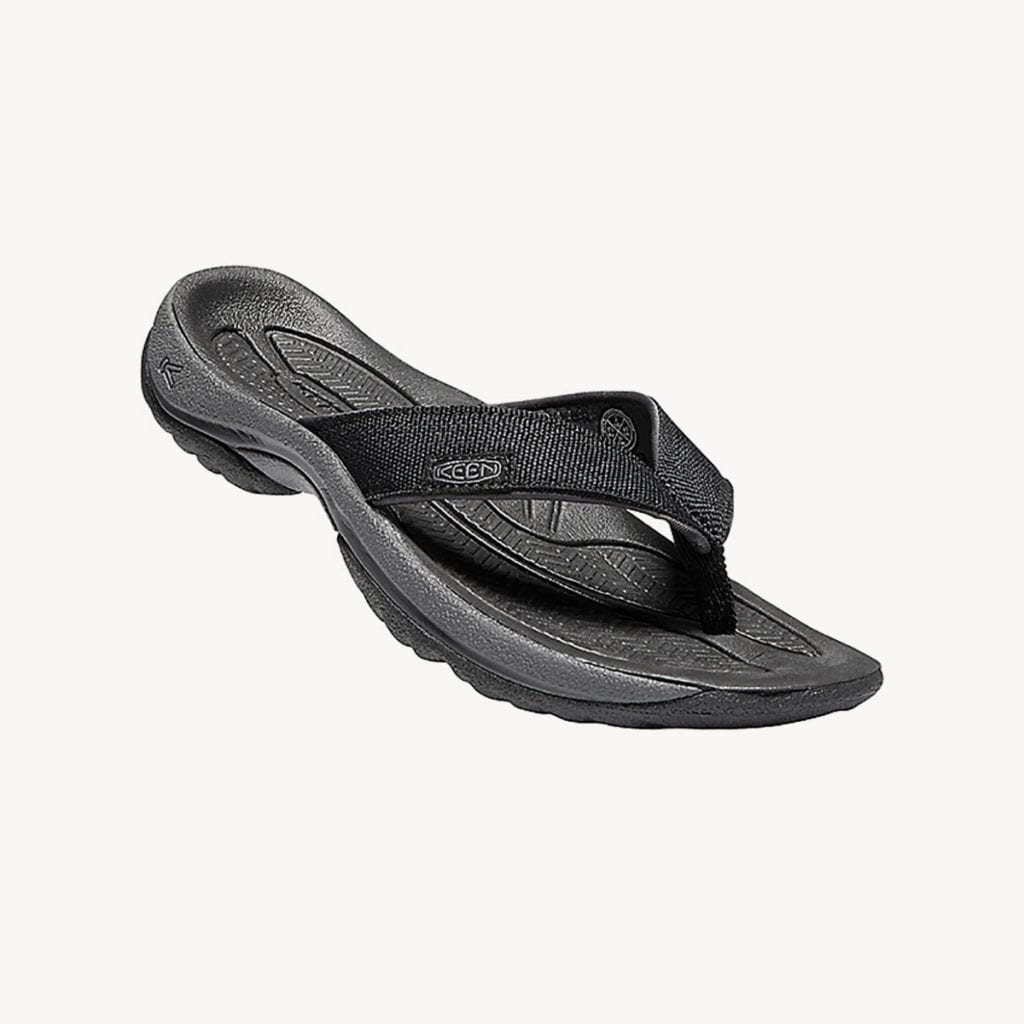 Whatever the terrain, these are the go-to flips. Pop them on for sand, water, gravel, or use them for urban adventures. Their compression-molded footbed will keep you going all day long.
Complete with removable extra straps (so your shoes don't ditch you when you head upstream), and a sticky rubber outsole for good traction, these are super lightweight for an easy switch during the day. Definitely adventure friendly.
With or without the extra ankle strap, this fancy hybrid flip flop works from hiking on the trails to hitting the town. Dual-density EVA material allows for both comfort and versatility in any rough and tumble activity.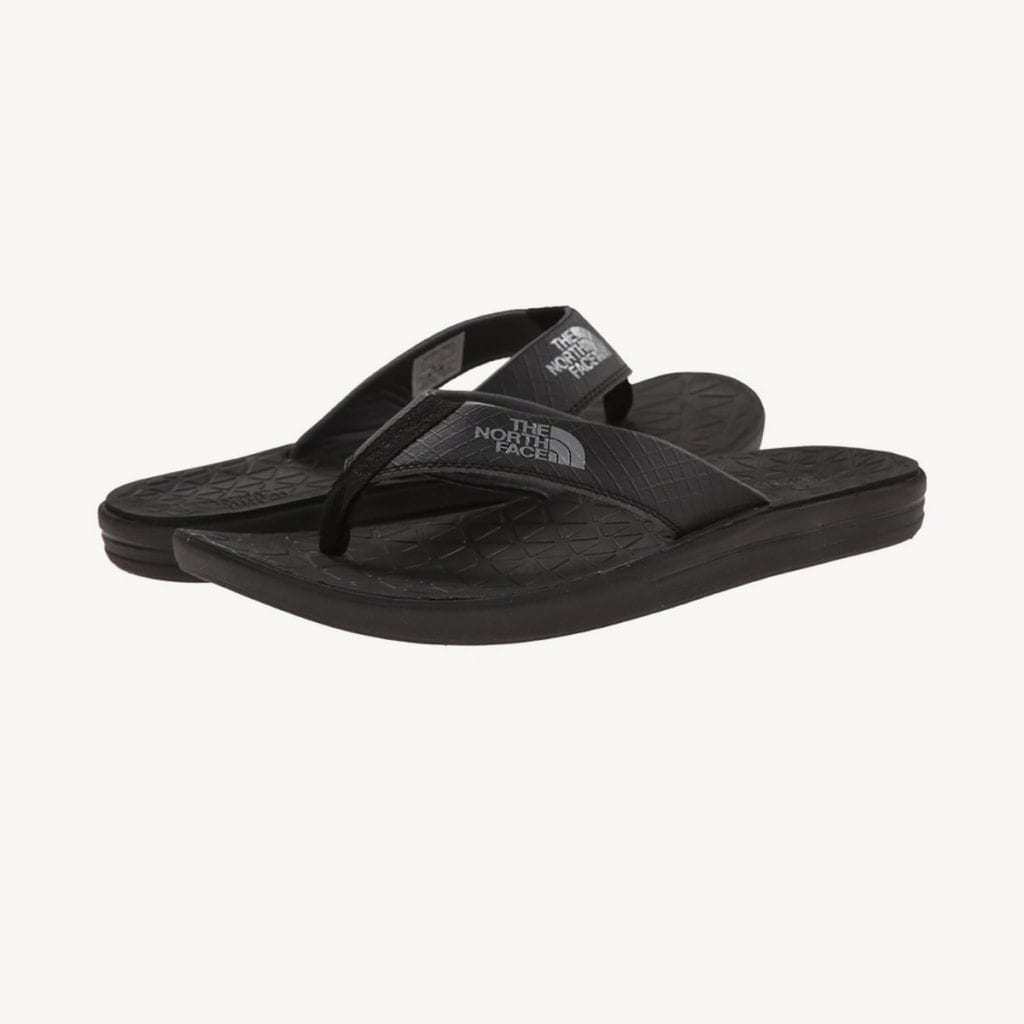 Complete with specially molded EVA material in the footbed, these are functional, fun, and ready for action as soon as you open the box.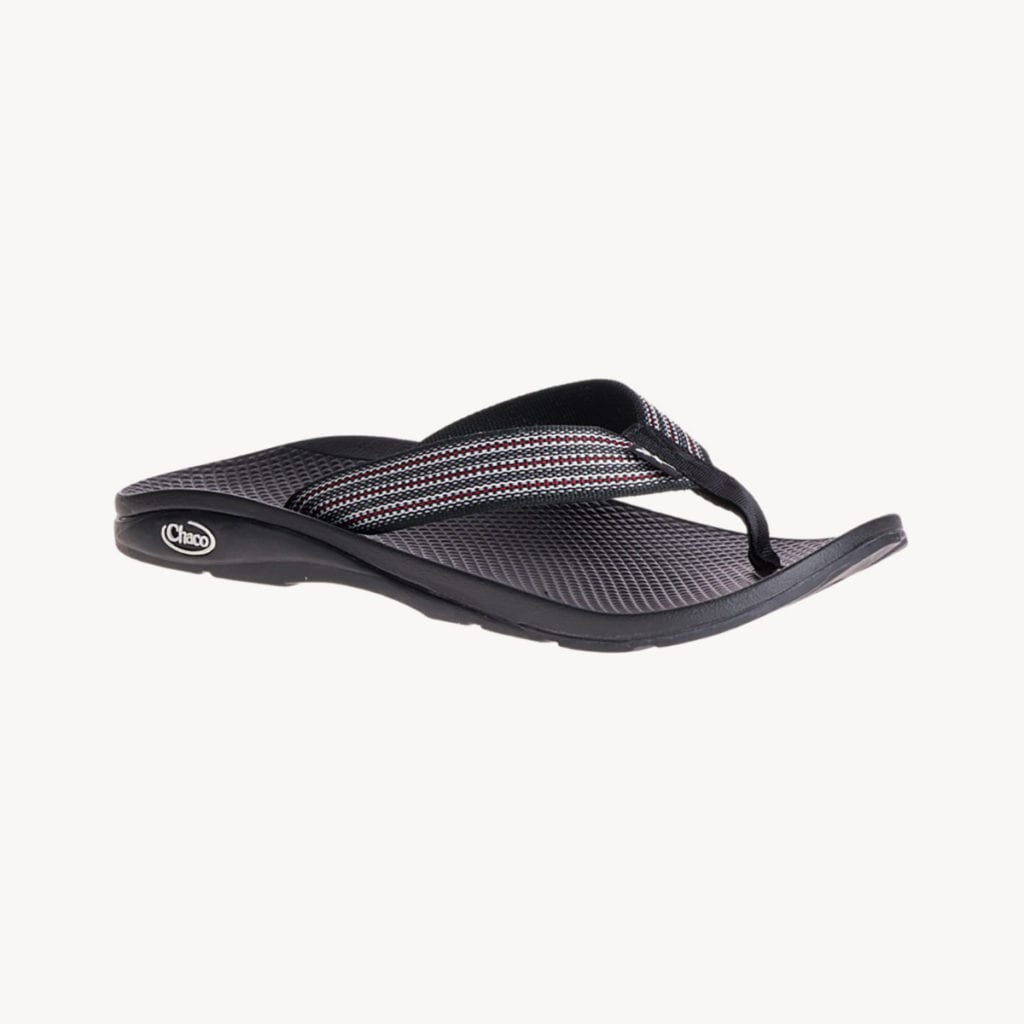 If climbing or boating is part of your itinerary, check these guys out. Although they're not as lightweight as others, these babies are rugged, built to last, and ready for anything in watery settings.
Travel Flip Flops: Companies to Consider
Flip flops come in multiple sizes, colors, and options. There are more companies out there than I can count. If you're looking for tried and true options, sturdy performance, and varied modalities, start with the companies on this list.
TL;DR
Flip flops make a great second pair of shoes for travel. Available at a range price points, use cases, and colors, from extra cushy to foldable, flip flops are packable and convenient for travel. Whatever type of flips you wish to flop in:
Consider the type of trip you're taking and your activities
Know your budget
Take care of your feet
Know your flip walking limits
Buy an extra (flip-flop blowouts are always a possibility)
Related Articles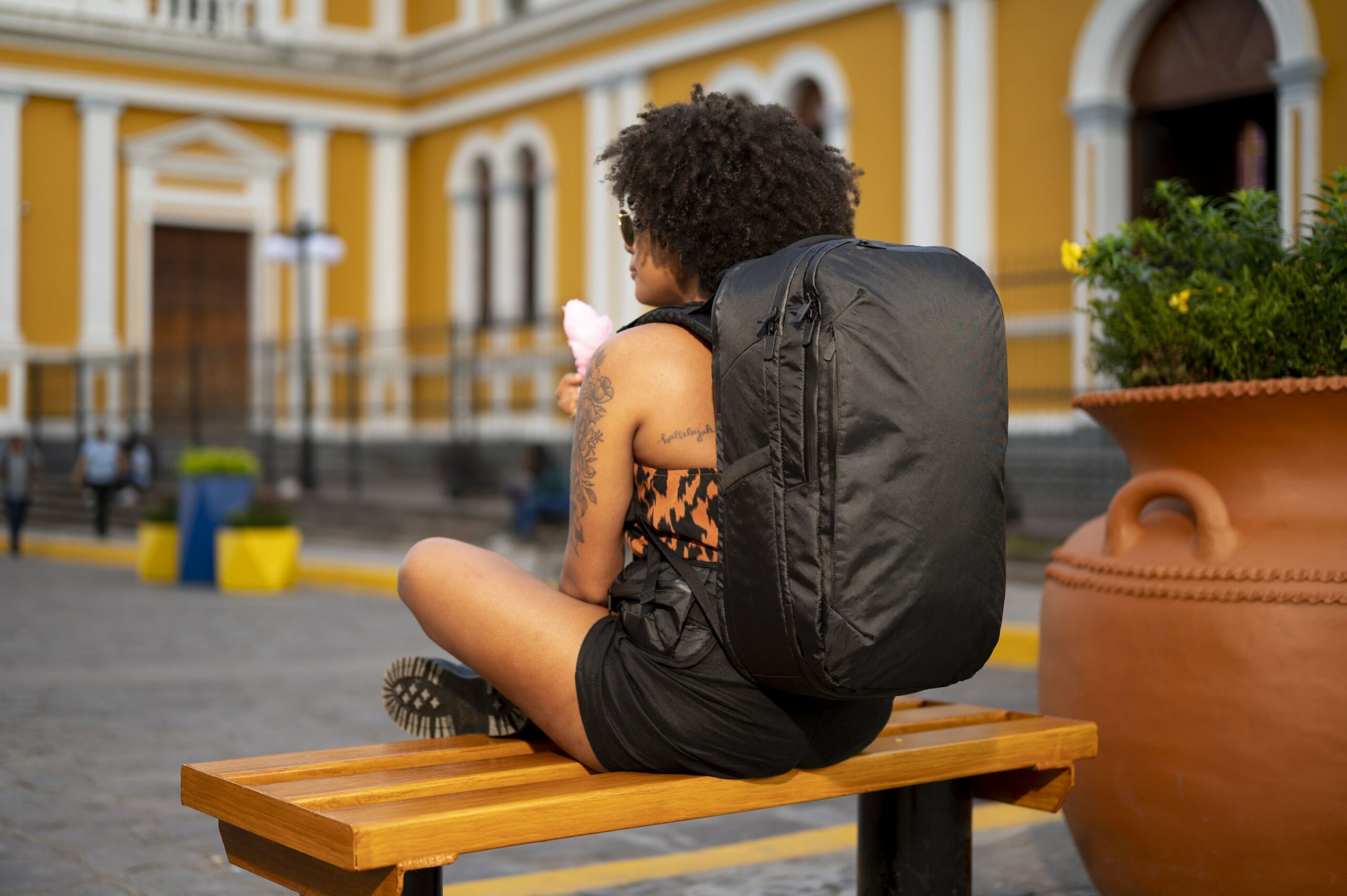 40L: Max International Carry On
Shop Now