If you're not a "travel hacker," you might be paying too much for flights, carrying the wrong gear, and missing out on readily-available freebies.
We all want to save money, but airlines and hotels are using complicated computer algorithms and multi-million dollar revenue optimization systems against us.
Luckily, you can learn travel hacking from the experts. Online. For free.
Below are a few travel hackers you should be following. Subscribe to their blogs and follow them on Twitter. Follow their advice and you'll be the person who always gets the best seat on the plane.
The Points Guy: Frequent Flyer Miles & Rewards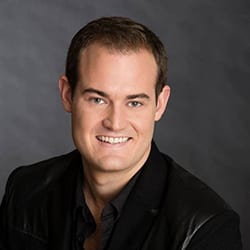 While working as a recruiter for an investment bank, Brian Kelly learned how to make the most of frequent flyer miles and credit card points by traveling over 125,000 miles per year. Starting in 2011, he began sharing his knowledge full time on his website, The Points Guy.
Brian can teach you which rewards programs to join, which credit cards are best for what, and how to rack up extra points for damn near anything, including shopping online and liking Facebook pages.
Brian's tricks are exactly what most people are referring to when they talk about travel hacking. But there's more to it than just outwitting the airlines…
Travis Sherry: Extra Pack of Peanuts
Travis is a long time friend of Tortuga and has carried our bags on many of his adventures. The powerhouse behind Extra Pack of Peanuts, his mission is to help as many people as possible realize that cheap travel is not impossible, but is quite easy. Pick a destination, any destination, and it can be yours…for FREE! Frequent flyer miles are for everyone, and Travis is here to help you make sense of them!
Over the last year Travis collected over 1 million frequent flyer miles. These have allowed him to travel to 20 countries (and counting) for FREE! Through EPoP, he's showing the world how to begin earning miles so that anyone can achieve all their travel goals.
Carolyn & Drew MacComber: Travel is Free

The name of their site pretty much says it all: Travel is Free. Drew and Carrie have been traveling full time for years, largely for free. Yes. Really. Their goal is to see the world and show others how they can do the same.
Check out their resources page for quick guides to every aspect of travel hacking, from earning points, to burning them; from airlines to hotels, and even Amtrak and car rental programs.
Carolyn has written posts for us on Travel Hacking Basics and How to Manage Travel Reward Card Programs. Check those out and get started collecting points and traveling for free.
Nomadic Matt: The Ultimate Travel Blogger
Matt Kepnes, aka Nomadic Matt, has been traveling around the world since 2006. In that time, he's become one of the most prolific and respected travel bloggers. If you're a new or aspiring blogger, emulate Matt.
He didn't become the king of travel blogging by putting out mediocre advice. His posts consistently kick ass.
While he doesn't write exclusively about travel hacking, he's still an authority on the subject and has produced some classic posts.
Matt's Ultimate Travel Hacking Guide is practically a reference book on how to hack your trip: from flights, to accommodations, to food. It was even reposted by Lifehacker. You'll want to bookmark or Evernote his post for future reference.
TripHackr: Tips for Techies
TripHackr is a relatively new addition to my feed reader but has quickly become a favorite because of its focus on using technology to improve travel.
Clint, the head traveler of TripHackr, frequently posts apps, gadgets, and tips geared toward the technologically-inclined. For example, his suggestion of the Belkin mini surge protector went directly onto my Amazon Wish List.
If you're not a gadget geek, you'll still find plenty of great travel tips on TripHackr. If you're a techie like us, you'll subscribe to the site without hesitating.
Location180: For Digital Nomads
If you want to fund your travels with something other than blogging, read Sean Ogle's Location180.
Sean has blogged about his journey to becoming a lifestyle entrepreneur and offers enough guidance to get you started down the same path.
Oh, and he runs his businesses from Thailand. Do you want to own a business and/or live in paradise? Sean can help.
The Art of Non-Conformity: Inspiration & Travel Hacking
Chris Guillebeau's blog and first book, both brilliantly titled The Art of Non-Conformity, are more inspirational than tactical. If that's all you know of Chris's work, you might be surprised to find him on this list.
He's done a lot more than just (a ton of) writing. He's also created a suite of products for aspiring travel hackers.
Frequent Flyer Master and the Travel Hacking Cartel both outline Chris's tactics for racking up frequent flyer miles, often without flying or using credit cards.
Both products come with a guarantee. The Travel Hacking Cartel even promises that you'll "earn at least four free plane tickets for every year you remain a member." Now there's some value.
Fluent in 3 Months: Language Hacking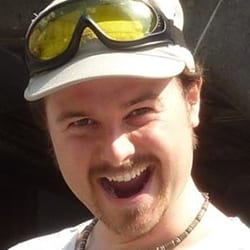 Travel Hacking isn't just about saving money. If you want to win over the locals or plan to emigrate permanently, you'll need to speak the language.
Benny Lewis is the ultimate language hacker. At 21, Benny only spoke his native English. Today, he's fluent in 10 languages and is in the process of learning another.
He believes that the best way to learn a language is… drumroll please… to speak it!
Don't wait until you're "ready" to start having conversations with native speakers. Do it from day one.
Of course you still need to learn basic grammar and study common vocabulary. With Benny's system, you should be reasonably conversant in a new language in 2-3 months.
If you want to see Benny show off, check out this video of him speaking eight different languages.
Following the advice of these six travel hackers, you can earn free flights, use technology to improve your travels, master a new language, and create a business to fund your new lifestyle. Every aspect of travel: hacked.
Want more like this?
Get weekly gear reviews, travel hacks, and packing tips sent straight to your inbox. We'll send you a carry on packing list right away.