Most Travel Pillows Suck, But These are Worth It
The Tortuga Promise
At Tortuga, our mission is to make travel easier. Our advice and recommendations are based on years of travel experience. We only recommend products that we use on our own travels.
Travel pillows are a good idea—and not just for long haul flights. Get one that packs down small, stays put on your neck, is machine-washable, and comfy for how you like to sleep.
If there's one thing I've learned over the years of overnight busses, red eye flights, and hostel bunk beds it's that having the best travel pillow is amazing.
I used to laugh at old fogeys blissfully napping in their plush neck cocoons. They didn't know how to rough it like me. People with travel pillows weren't "real" travelers. Now I know better. Although most travel pillows suck, a good travel pillow is worth it.
Tortuga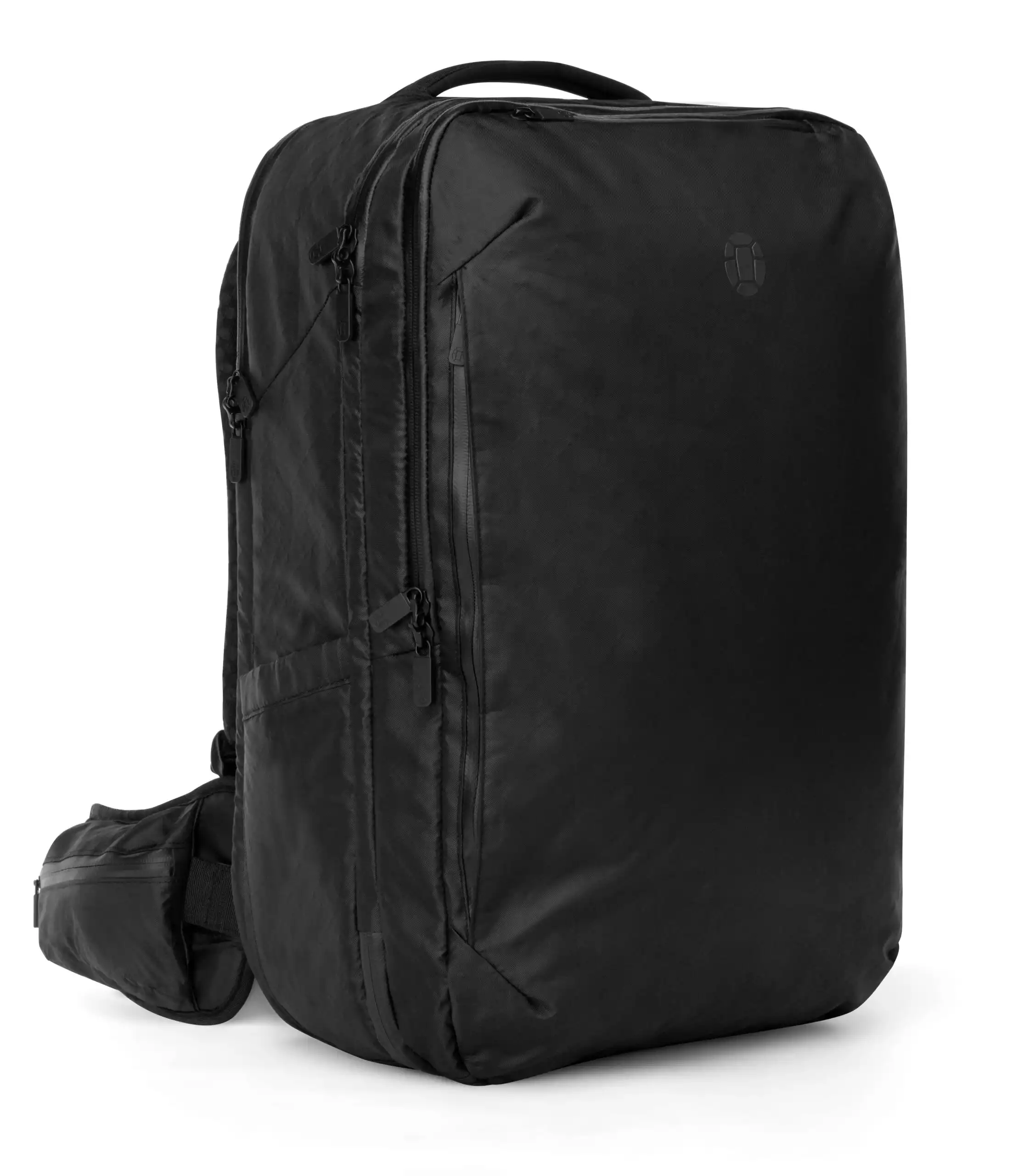 So, to help you roughnecks turn the corner, we've gathered a list of the best travel pillows on the market. This list looks at memory foam plush travel pillows, inflatable space-saving travel pillows, some great budget options, and even interesting alternative travel pillows. I also breakdown the pros and cons of packing a travel pillow in a travel backpack.
Even as a light packer, a travel pillow can be worth it—but only if it's good. So, let's take a look at the weird wonderful world of travel pillows and pick out the best travel pillows from the duds.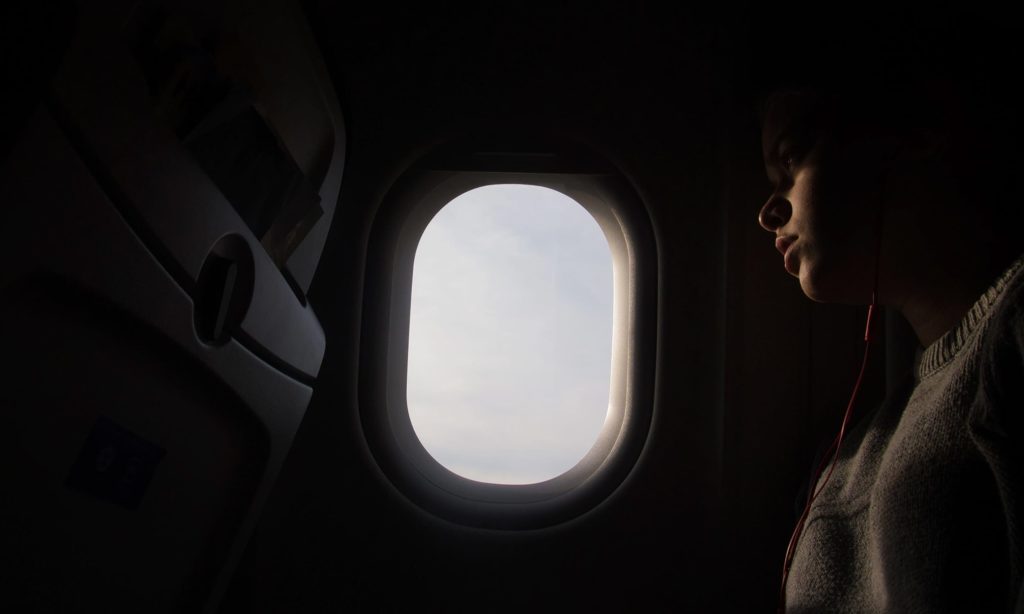 The Best Travel Pillows
The best travel pillows are:
Comfortable
Lightweight
Versatile
Within your budget
Below are our top picks for comfortable travel pillows that you can actually sleep with—they're truly the best.
Improving on the already stellar Cabeau Evolution travel pillow, the S3 is jam-packed with cool features like headrest support straps (so you don't Tokyo drift into your seatmate), a zippered pouch for ear plugs, sleeping pills or other little naptime necessities, and an adjustable front clasp. It's also one of the most comfy memory foam pillows on the market, at a price that, while a little higher than some, is still well worth it for habitual travelers. Treat yo'self.
Infinity Pillow ($39.50 + $7 for the carrying case)
The Infinity Pillow is freaking life changing. My girlfriend's sister gave "us" this travel pillow about a year ago, and it's been everywhere. Road trips, camping trips, short flights, red eye flights, you name it. The wrap around design is perfect for any situation since you can double it up, wrap it around your neck, or wad it into a weird corner. It's soft bamboo fabric is adaptable, breathable, and cozy.
My girlfriend typically opts for the double wrap around her neck and head creating a kind of nap cave that blocks out most light and sound. It's comfy as hell. And while the Infinity Pillow is definitely one of the bulkiest travel pillows on this list, it's also one of the comfiest for the same reason. Wrap it around the handle of your suitcase or clip it to your bag (it comes with a carrying bag), and you're all set.
This travel pillow might be the best designed travel pillow out there. The plush memory foam actually feels good (you know, like a pillow), but it's got all these great little touches that are made for travel.
The no-slip backing means it stays put when you're on a plane or train without having to rig a harness system to your seat. Also, it features shoulder cutouts so it actually fits around your neck. And the velcro closing strap keeps the pillow in place around your neck. The compression stuff sack makes packing it a little easier (although not as easy as an inflatable), but the added comfort makes up for the extra space.
The Best Inflatable Travel Pillows
While an inflatable pillow will save you space in your pack, they have some downsides. They're hot, don't stay where you want, and it's tough to get that "real" pillow feel when they over-inflate. It's better than nothing, but not ideal. Luckily, inflatable pillows are getting a lot better.
Here are some of the best inflatables for when you just can't cram anything else into your bag.
If you're worried about slobbering all over your travel pillow while you huff and puff to inflate it, this is the pillow for you. This pillow inflates with a little built in thumb pump (like Nike pumps!). And it deflates with another quick push of a button. Easy to use, it's comfy, packs down to nothing, and even comes with a washable cover. It's not perfect, but for inflatables, it's not bad.
Also, please watch the product video on Amazon. It's amazing.
It seems a little ridiculous at first glance, but the hoodie pillow is pretty brilliant. The inflatable design means that this hoodie can collapse down for max packability, but you also get the added privacy of a full blown hoodie without having to pack a bulky cotton sweatshirt. If you don't like the feel of eye masks on your face while you're sleeping this is a great substitute. Plus, the hoodie design almost makes it look like you're not using a travel pillow at all, which is sweet.
Surprisingly comfy, just cinch the hoodie pull ties down and you're out.
The Best Budget Travel Pillows
Travel pillows have come a long way. This pillow is soft, portable, adjustable, and better yet affordable. Memory foam comfort in a velour cover that will let you get sleep for less than $20. That's a win.
This minimalist 2-in-1 is enough to get you through most flights. Perfect for extended trips when you have to lug your pillow with you for weeks at a time. Just enough support, and it's a handy eye mask in a pinch.
Alternative/Ridiculous Travel Pillows
Aside from the (obviously amazing) name, this "travel pillow" is one of the worst things I've ever seen. And not just in the travel space. It's huge, obtrusive to other travelers, and doesn't actually do the one thing it's supposed to. You have to attach it to your seat (which is often broken), and then trust that nothing will go wrong as you trust fall face first into your tray table. No thanks.
Oh, and before you go, remember that this raised over $1.5 million on Kickstarter. So, that's horrible.
My brother (pictured) is one of the smartest people I know. Really. He's a savant. But this picture from a recent trip of his has me torn. Is he a genius or a madman? Maybe both. If you want to take your travel game to the next level—a neck brace (…and hospital mask?) from the thrift store might be the ultimate cheat code. Or not.
Some people swear by this pillow, and it's got hundreds of great reviews, but it's a very specific style of travel pillow. Essentially a support structure of "strengthened ribs" helps keep you upright when you wrap this around your neck. While I'm a fan of how small it packs, I'm not sold on the comfort level. It's a bit of an all or nothing kind of travel pillow. But by all means give a whirl if you're a side sleeper.
Not all travel pillows are a good idea. This is one of those. Sure, it's a great way to get peace and quiet, but only because no one will ever talk to you again after you sleep in this. It's bulky, it's ridiculous, and it's just a bad idea. You're better than this.
Oh, and it's ONE HUNDRED DOLLARS.
Is a Travel Pillow Worth It?
The short answer is yes, a travel pillow is worth it and you should buy one, but only if your travel pillow is good. Most times, a good travel pillow is the difference between landing refreshed and ready to take on a city for 48 hours and napping like a rookie when you check into your Airbnb at 2pm. If you can afford the space in your bag (or don't mind strapping a travel pillow to the outside), travel pillows are worth their weight in gold.
And travel pillows aren't just a great way to rack out on that transatlantic flight. They're a not-so-subtle signal that says, "I'd love to see more pictures of your golden retriever, Margie, but I'm gonna pass out now." I can't tell you how many times I've gotten out of idle chit chat by pulling out my travel pillow. Thanks, travel pillow. You're my best, rudest friend. Add a sleep mask to your travel arsenal and you're basically flying in your own first class villa.
Tortuga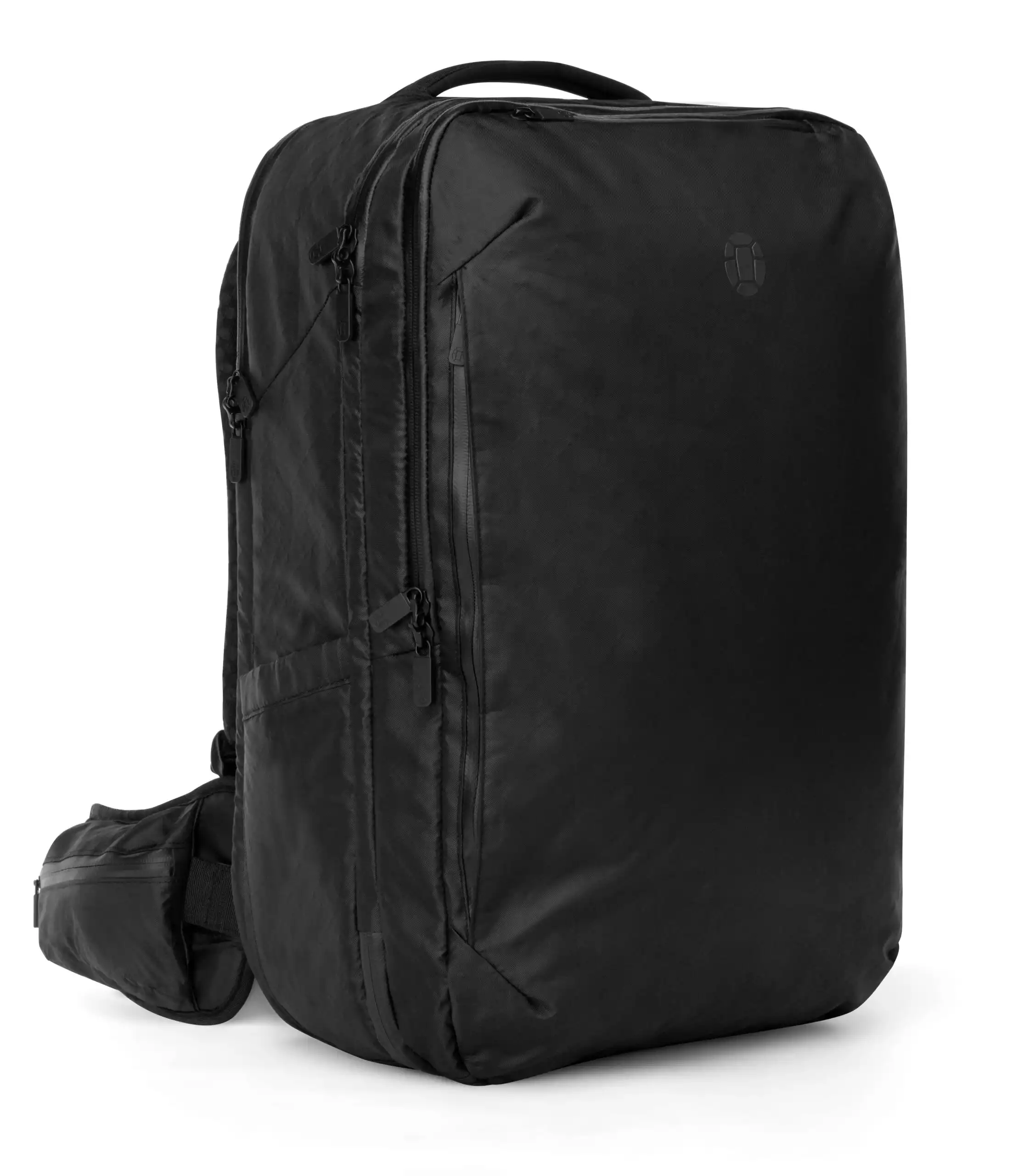 The Downsides of a Travel Pillow
You look like an idiot
Some travel pillows are bulky
You're still not getting great sleep
Over-ear headphones and travel pillows don't mix
There's no way to avoid it. Travel pillows are dorky as heck. You do not look cool with a travel pillow strapped around your neck. Especially this one. But you know what's really not cool? FOMO from napping through the exciting part of your weekend trip to Venice because you're exhausted from the overnight train.
Professional travel is about maximizing every second on the road—even down time. Sending that work email, turning in articles on a deadline, and getting sleep when and where you can are a huge part of making it as a digital nomad, or business traveler. That includes sleeping in transit. If you can't sleep on the road you're gonna be tired. And if you're tired all the time you're gonna miss a lot. Trust me. I have a yellow belt in napping. (I would have a black belt, but I slept through the final exam, hey-o!)
Plus, if you're only traveling to look cool, you're missing the point of seeing the world. One of the best pieces of advice my Dad told me was this: "If you look cool, you're doing it wrong."
The only other con is that a travel pillow takes up a fair bit of space. But only if you pack it on the inside of your bag. Most travel pillows come with a bag, strap, or snaps to let you clip it to the outside of your bag. If space is really at a premium, invest in a plush top inflatable travel pillow. You can inflate 'em with, like, two breaths. It's not a big deal.
TL;DR
Travel pillows are a good idea—and not just for long haul flights. Get one that packs down small, stays put on your neck (with a clip or snap closure), is machine-washable, and comfy for how you like to sleep. Remember over the ear headphones might be an issue with really tall travel pillows.
Above all, keep in mind that a travel pillow is an investment in your time on the ground. Get the best night's sleep you can and wake up ready to hit the road on your next adventure.
Memory foam travel pillows are worth a few extra bucks
Inflatable travel pillows pack better, but aren't quite as comfy
Get an eye mask to complete your plane look
Make sure it's machine washable
Related Articles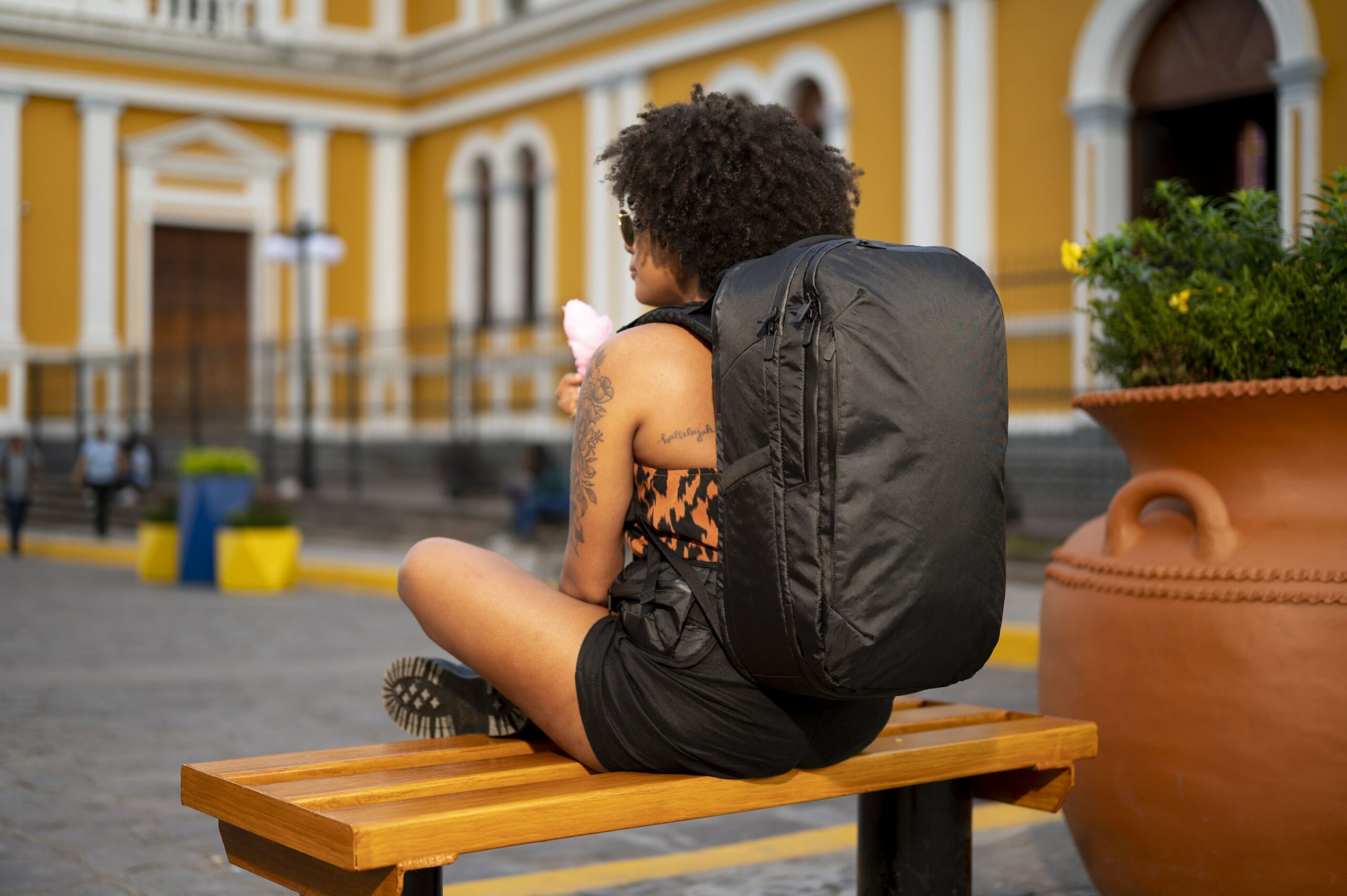 40L: Max International Carry On
Shop Now