Best Travel Shoes for Every Trip
The Tortuga Promise
At Tortuga, our mission is to make travel easier. Our advice and recommendations are based on years of travel experience. We only recommend products that we use on our own travels.
Cinderella had it easy.
Here's your pair of shoes for the night—tailored to your feet and destined to never blister. Just be home before midnight to avoid any drama.
As a carry on traveler, it's hard to narrow down the endless possibilities of shoes to find the one that always fits, flatters, and is comfortable.
The right pair of comfortable walking shoes for your travels makes a world of difference. When you're going to spend hours on your feet—facing slick cobblestone streets in unexpected downpours, or an impromptu dinner at a semi-fancy restaurant—you need great shoes. Add to the mix the sweaty heat of summer or running for your flight, and you're liable to get arrested for indecent olfactory exposure if you don't pick the right travel shoes.
You know what I mean.
However, you can get a stylish, lightweight, versatile shoe that can handle almost all of the variables that matter to you while still providing the support you need for hitting the bricks in your favorite town. A great multi-purpose travel shoe can let you supplement your packing list with one—and I do mean one—pair of shoes for the things this super shoe can't cover.
At the risk of my shoe budget's health, I'm here to shave hours off your packing with the best travel shoes for summer, winter, and beyond. Here's a look at the best shoes for travel, from stylish shoes to the best pair of sneakers.
Pro tip: Zappos has free shipping and returns. Try on all the shoes you want in the comfort of your home, then return the rejects for free.Next best thing: Amazon Prime with free shipping and returns. Be still my beating heart.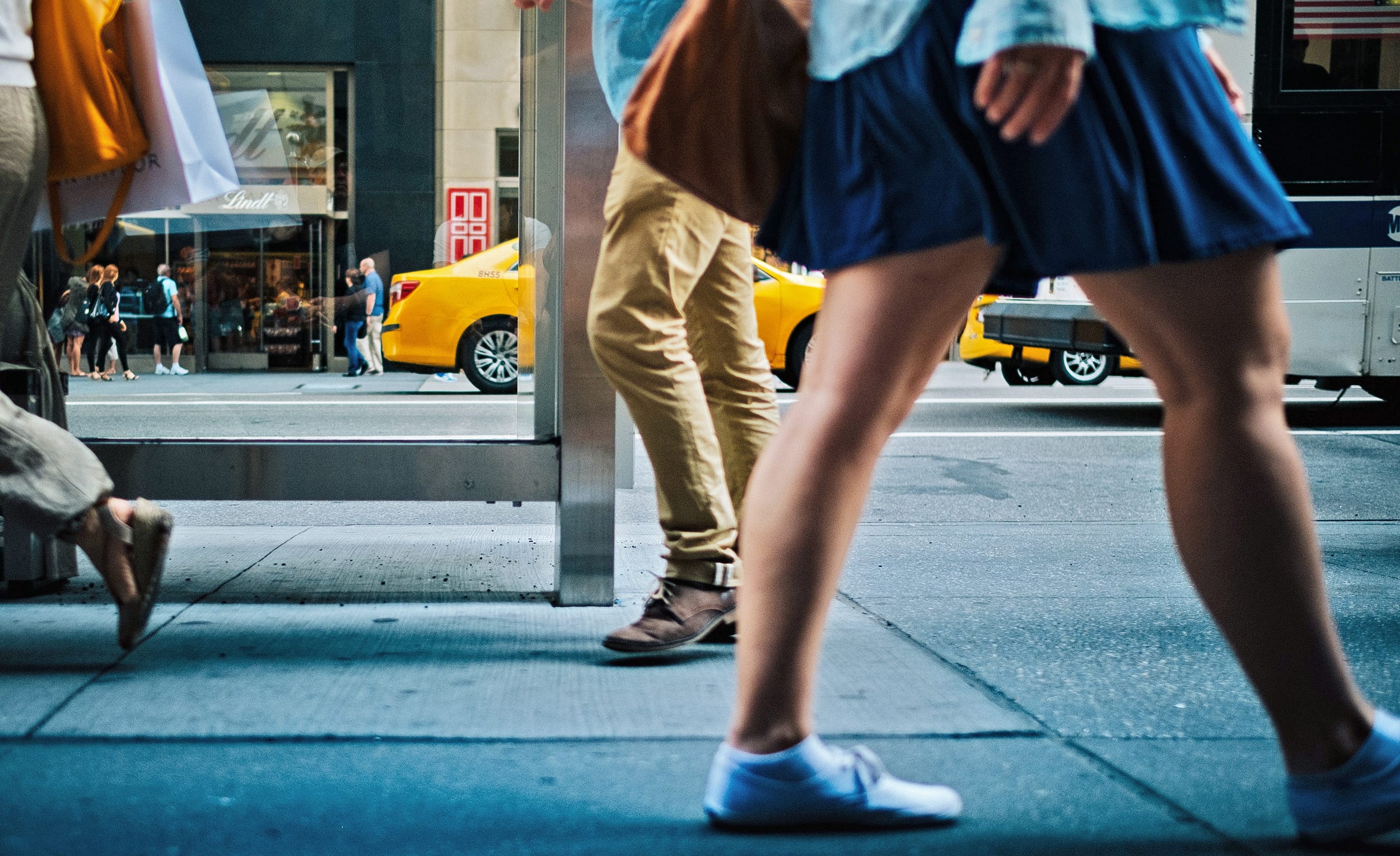 Best Airport-Friendly Shoes
You need a shoe that's easy to slip on and off, and that keeps your cold toes warm. No problem—we got you covered with all the best airport-friendly shoes.
TSA Friendly Shoes
The quickest fix for your shoes that lace?
Swap out the laces on your usual sneakers—my best traveling shoes, always ready for a dash to the airplane—for these lock laces. Forget about tying laces after security. Slip your shoes on, pull the lock to tighten your laces, and you're done. Easy, peasy.
Better yet, go for slip-ons.
Ladies, you have a plethora of options. Thank the fashion gods that cute and comfortable are no longer mutually exclusive. Opt for ballet-style travel flats with a cushioned sole and classy style for dining out or nights at the opera.
Guys, there is no shortage of slip-ons out there for you. Think lightweight and versatile. Choose the shoes that look good with your jeans but also your casual dress pants.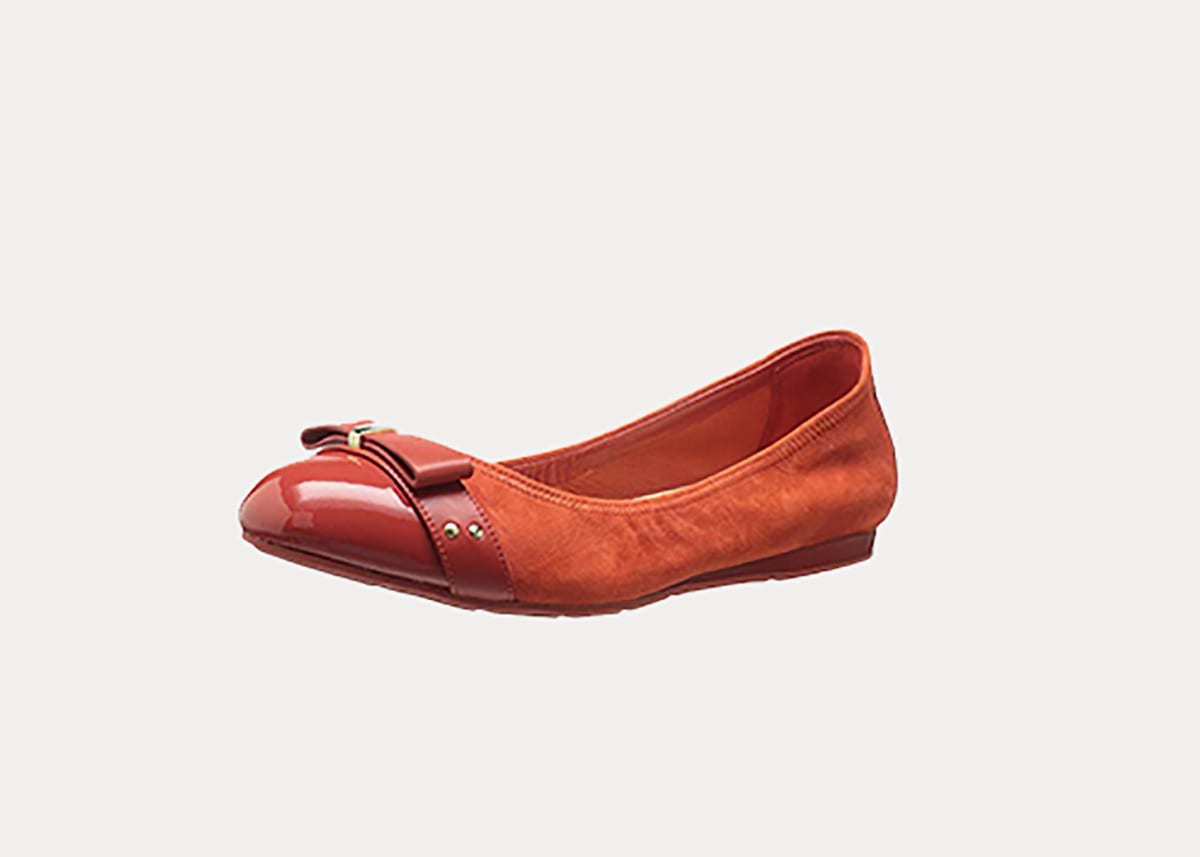 One Amazon reviewer said, "Classy, classic and reasonably comfortable for someone who walks 5+ miles a day."
Beware: these flats take a while to break-in due to their high-quality leather. Still, as shoes go, these take the prize for best travel flats thanks to style, ease of wear, and easy packing.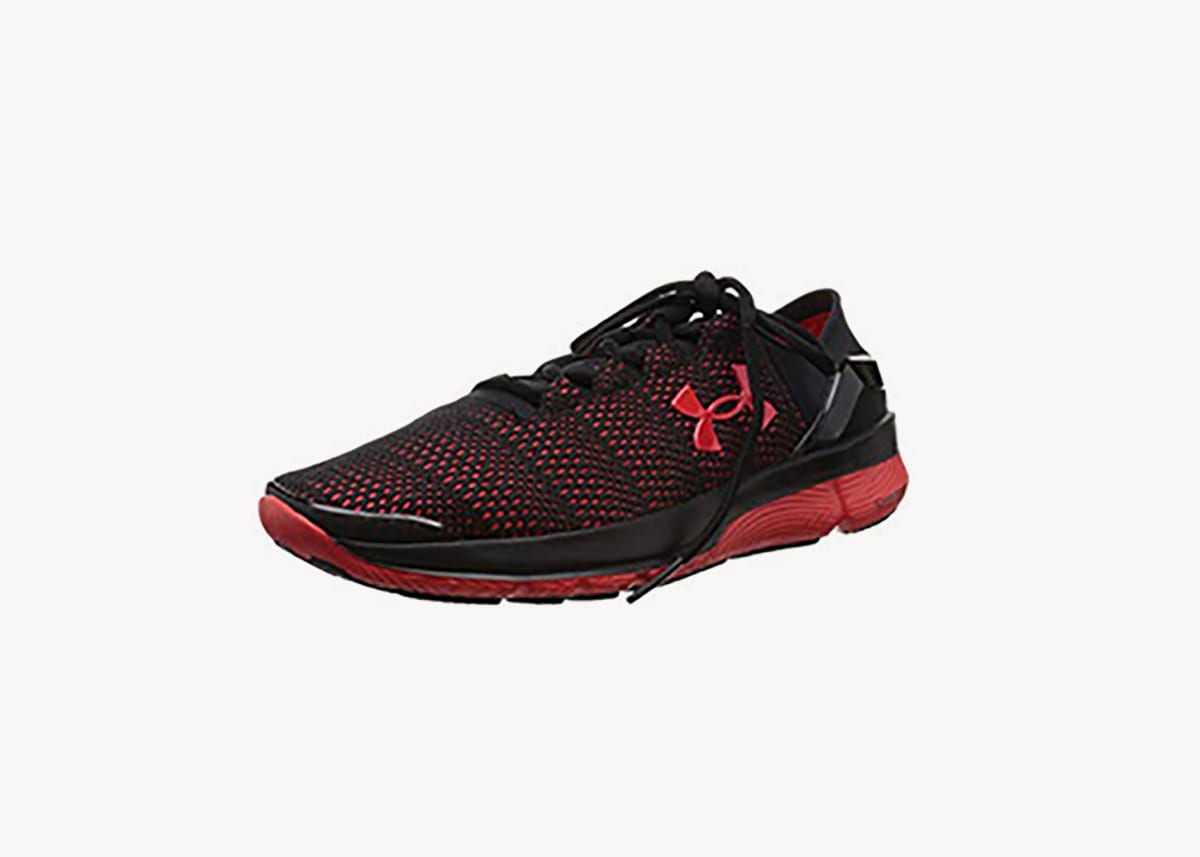 Under Armour has you covered. They tick all the boxes: easy to slip-off, sophisticated black color, pairs well with shorts or jeans, ready to hit the gym, and dry quickly if they get wet.
Boom.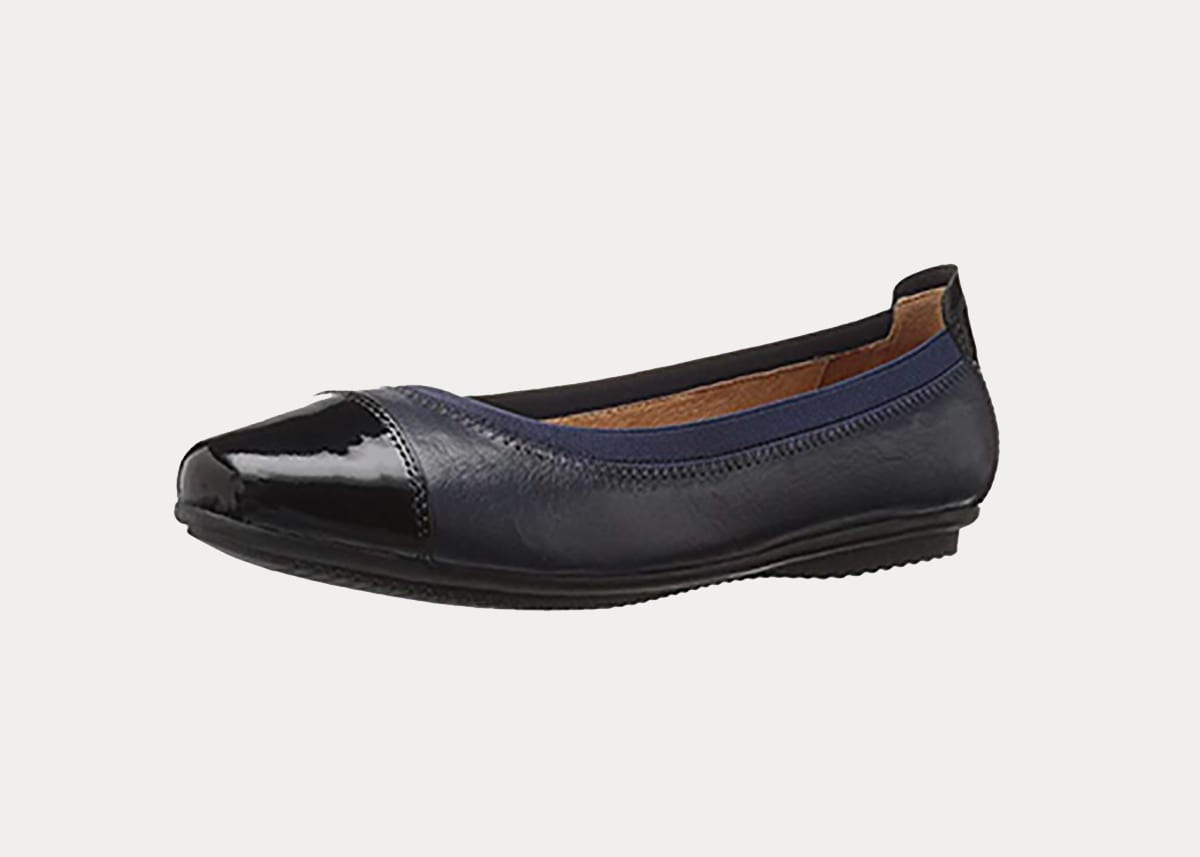 Premium leather, dual air-reaction insole, and durable rubber sole. Heck yeah. If you want comfortable travel flats, these are the ones to reach for. One reviewer raved, "Comfortable. They remind me of the expensive French brand of shoes in their look."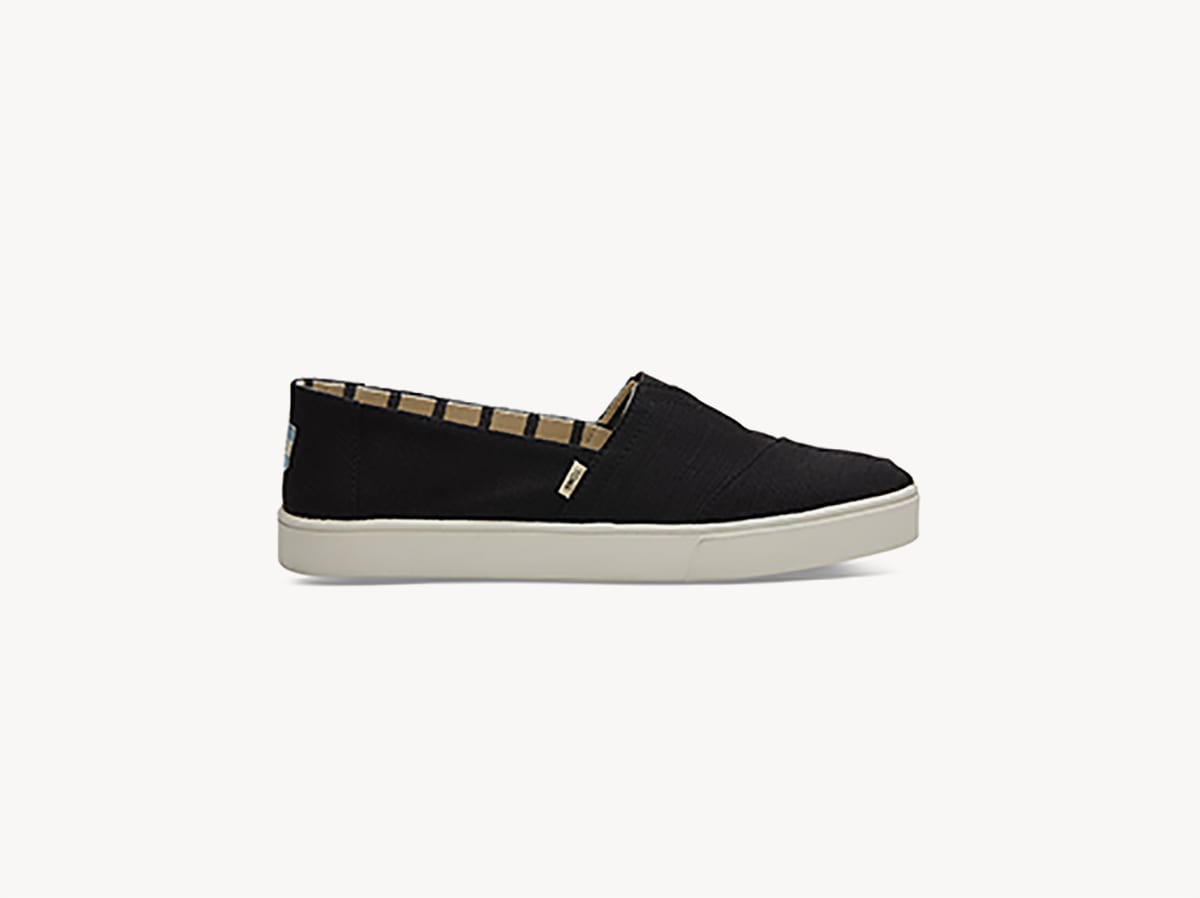 Slip on. Canvas. Comfortable. Ready for a quick dash for a departing plane. Easy to pack when it's time for dressier shoes.
They're your best friend through security.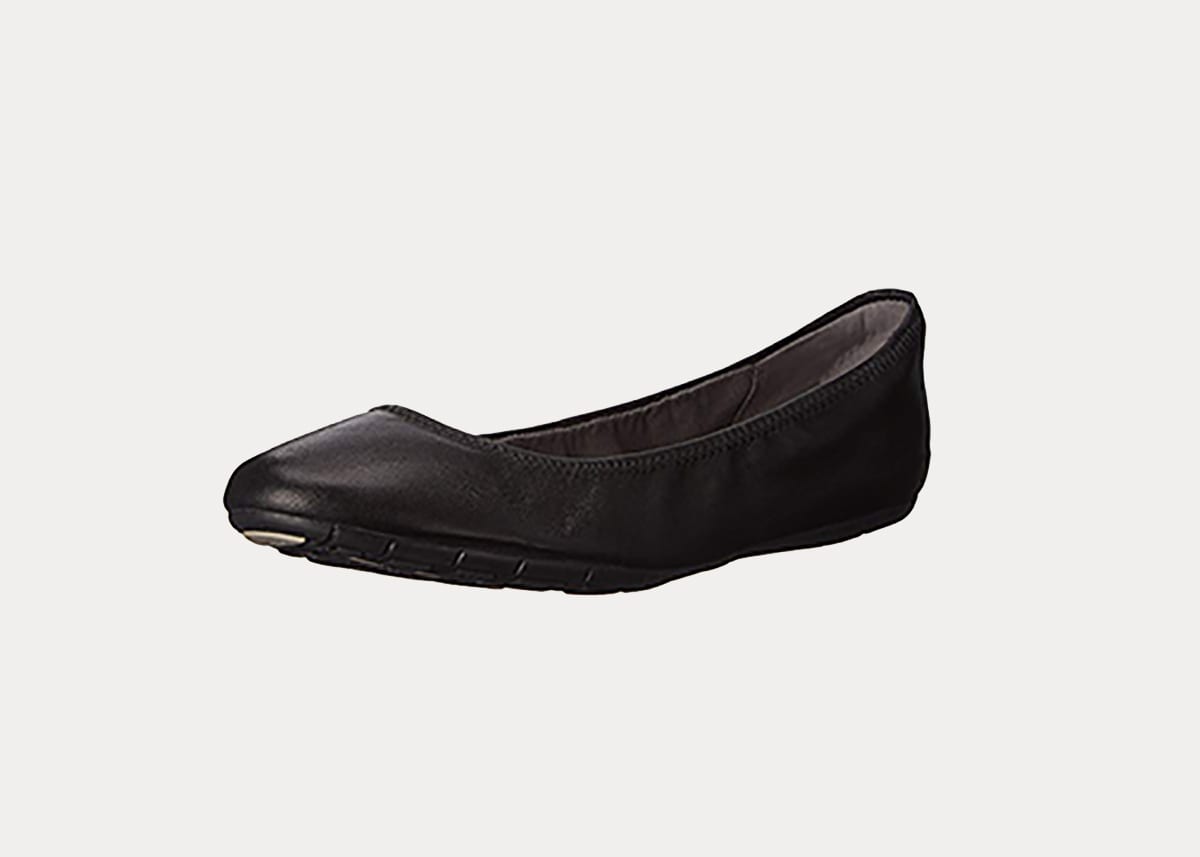 Deceptively thin-looking, these chic leather flats have a full rubber outsole with Zerogrand technology (Cole Haan's new version of Air technology) for your supreme comfort.
Airport-Friendly Dress Shoes for Women
A cute but dressy Mary Jane is your best friend in this scenario. They'll pull double-duty for you with style and a strap to hold the shoe in place.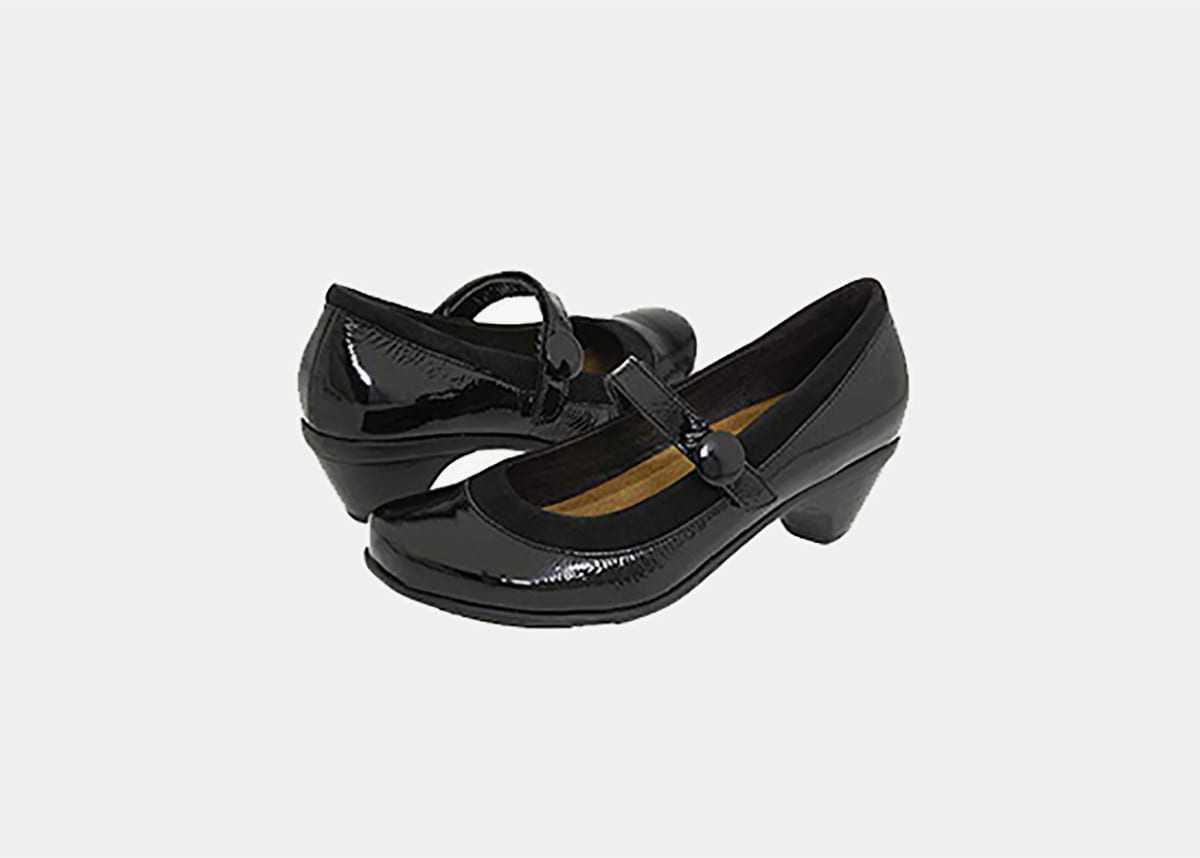 With a low heel and one strap, this shoe is easy to navigate through TSA and the airport. Plus, it's dressy enough to look at home with a dress (for the rehearsal dinner or cocktail hour) or with jeans (hello, hotel or dive bar).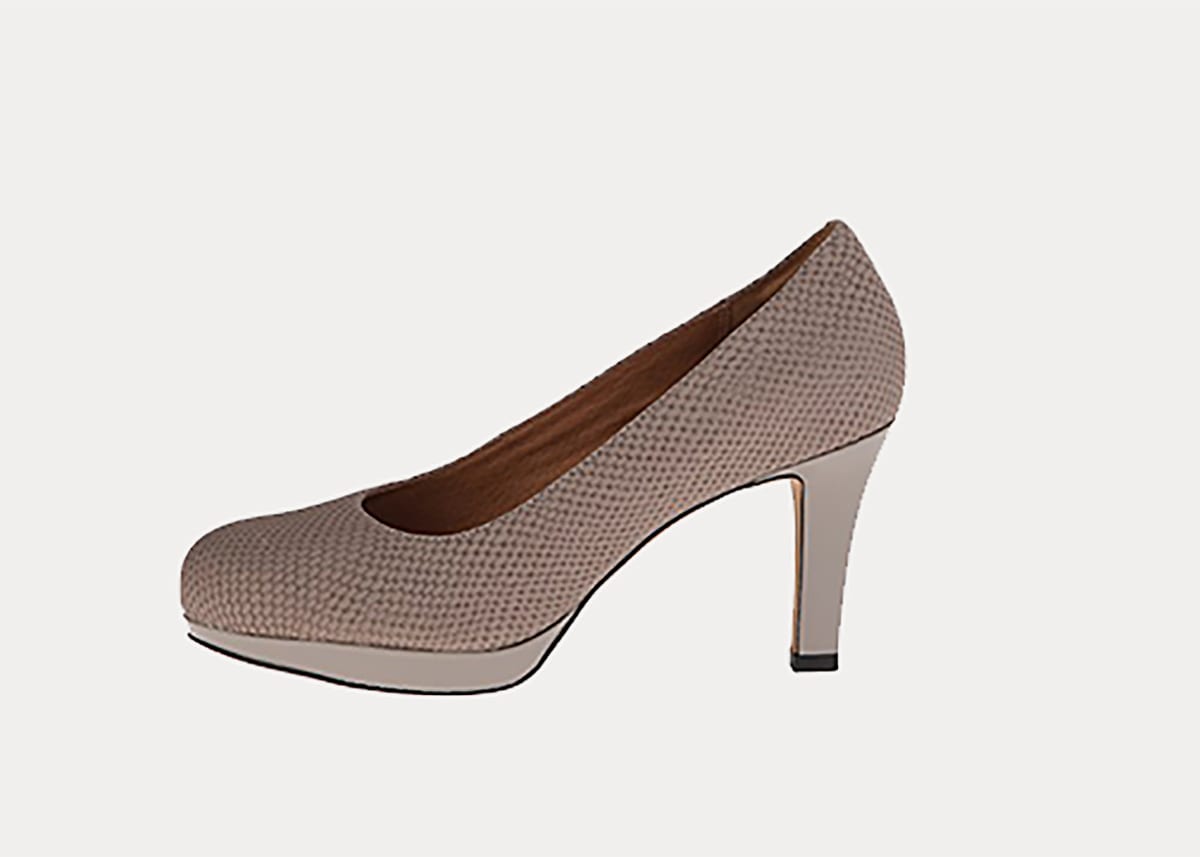 A girl needs a good heel, even on the road. These have an ortholite insole, supple leather, and rubber outsole for slip-free walking. Opt for classic nude or black heels.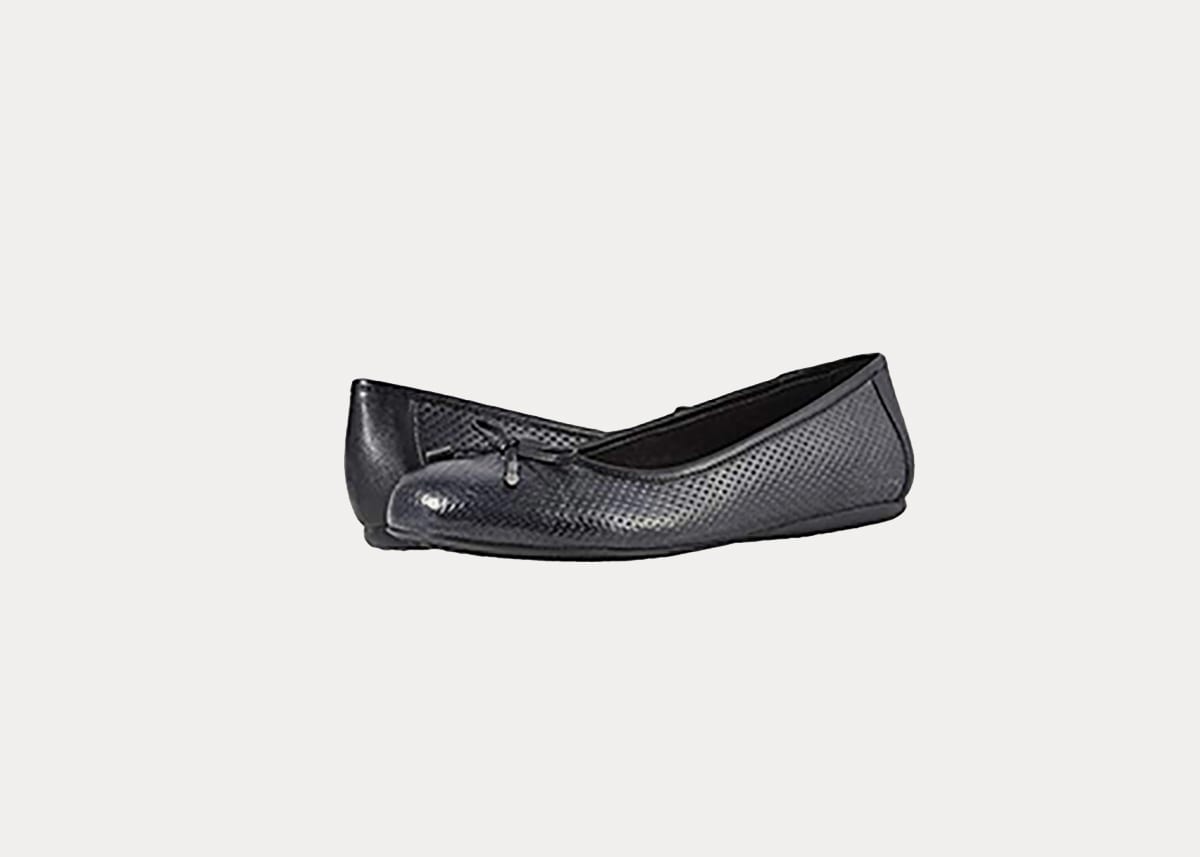 Choose a classic ballet flat for cushioned comfort in a polished black. The leather gets softer every time you wear them. I know from personal experience—these are my go-to shoes.
Airport Friendly Dress Shoes for Men
A handsome leather loafer will take you far. Snazzy enough for jeans or black pants, yet comfortable to make TSA a breeze.
Airport-Friendly Shoes for Cold Feet
This one has me written all over it. My feet are constantly cold while traveling. Over many flights, I've found that lightweight motorcycle-inspired boots are the way to go for warm toesies.
Thanks to the leather, they provide warmth when needed. Thanks to the short boot height, they're easy to pull on and off. And they usually have good arch support and decent tread. Wear lighter or Merino wool socks with the boots to prevent overheating.
Word of caution: break in those leather boots before your trip, otherwise pack a boatload of bandaids.Women, check out Frye Vicky Artisan Back Zip ($200) or go for these Rockport combat boots ($160) with a cushioned insole.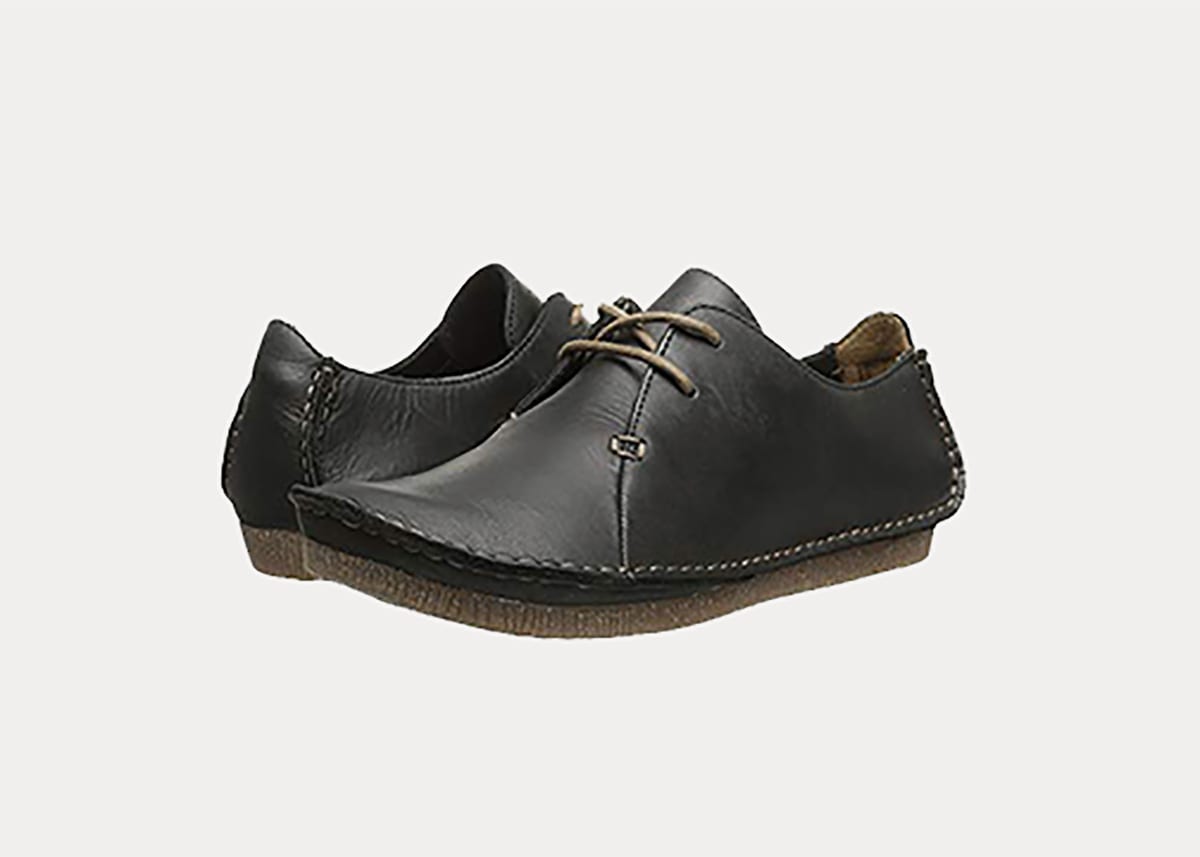 Want comfort, warm toes, and a non-slip sole? These are perfect if you're unsteady on your feet.
They'll keep you safe and comfortable on any surface, even those icy sidewalks.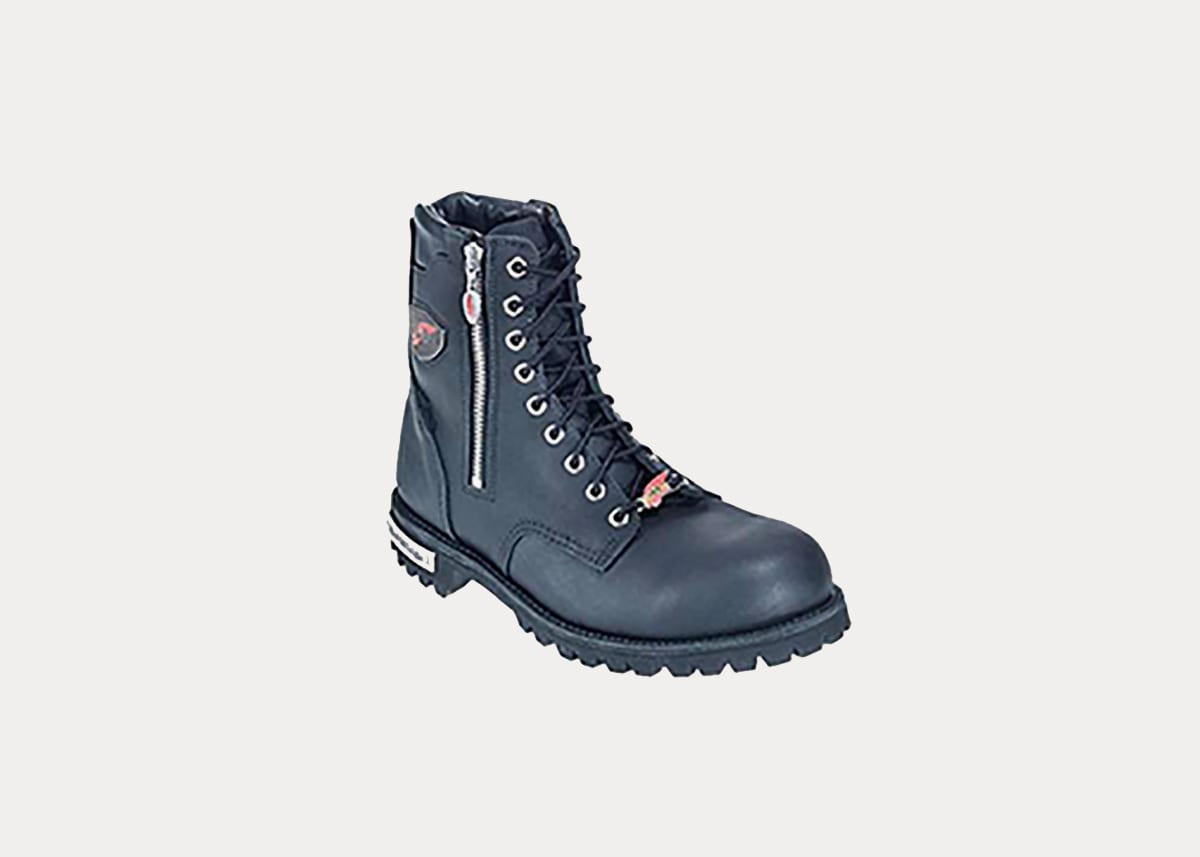 How do I love thee? Let me count the ways: water-resistant leather uppers, extremely tough, repairable soles if you destroy them, and high resistance soles with a meaty tread. Yes, please.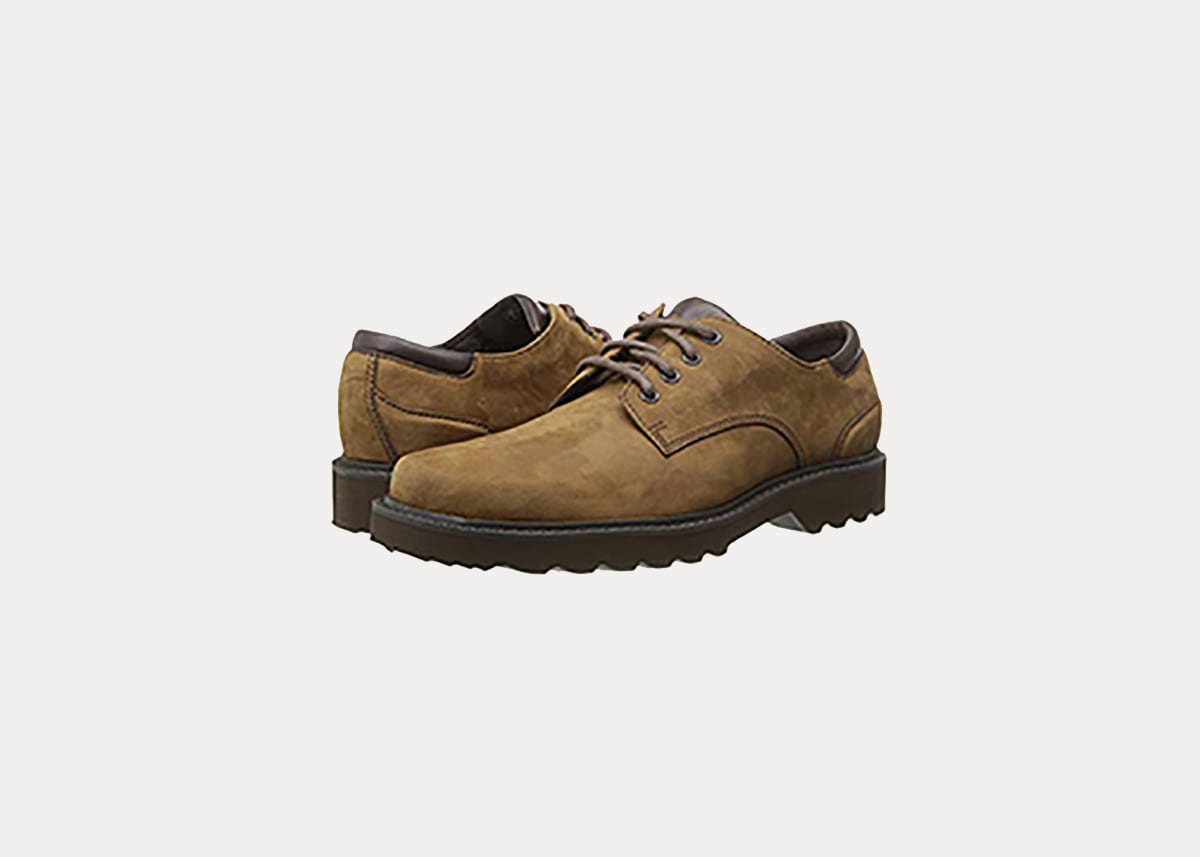 These Oxford-inspired shoes will keep you warm and dry. The handsome leather and style will take you from mountain to steakhouse. And with a price under $100, your wallet will be happy too.
"Run For Your Flight" Shoes
You know that moment when you're down to the wire sprinting for your flight. We've all been there. If you want slip-on-easy and casual shoes, look no further than Toms' original canvas shoes, a big travelers' favorite.
While I've never worn them, fans rave about their comfort. Score one for being TSA friendly. With a non-slip sole, you won't be skidding over slick airport floors, racing for your flight.Or check out Suavs' ultra-comfy shoes. With a breathable and sweat-wicking design so sweaty, ran-for-your-flight toes can breathe, the non-slip rubber soles got you covered.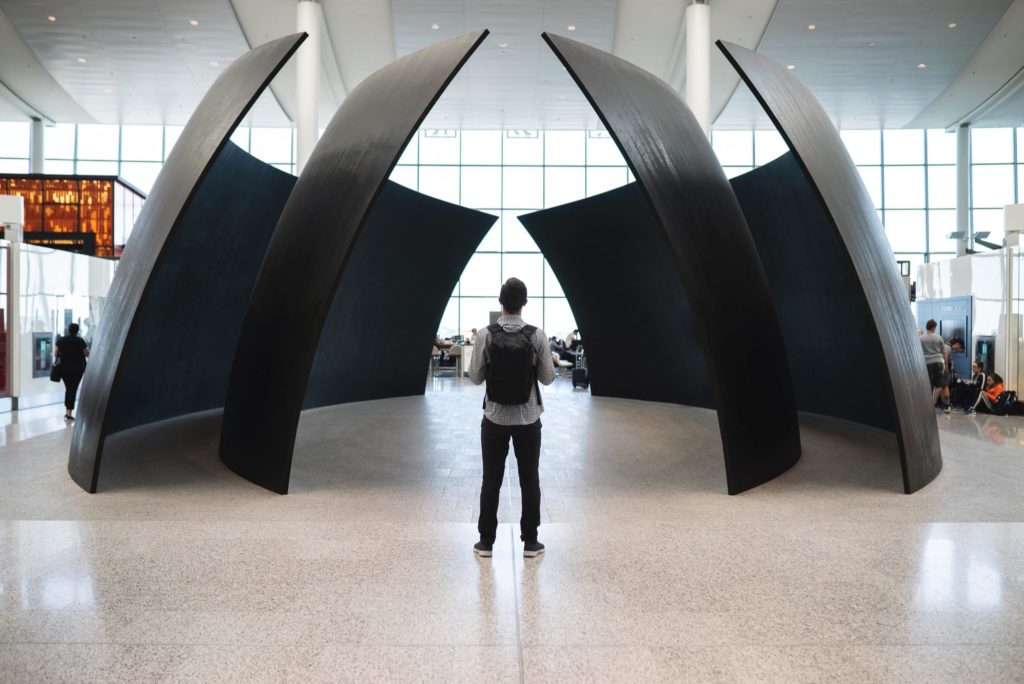 Going for Comfort: Airport-Friendly Shoes
Quick answer? Your favorite sneakers, all broken in with tread left on the bottom.
If you're running from one gate to the end of the airport for your next gate or running up and down China's miles of cement, you'll want shoes that you:
Don't have to break-in
Can hold up to long days of trekking, exploring, and wandering
I know the cliche of tourists in sneakers, but trust me, you'll want sturdy, comfortable shoes. A great casual sneaker is the best way to go.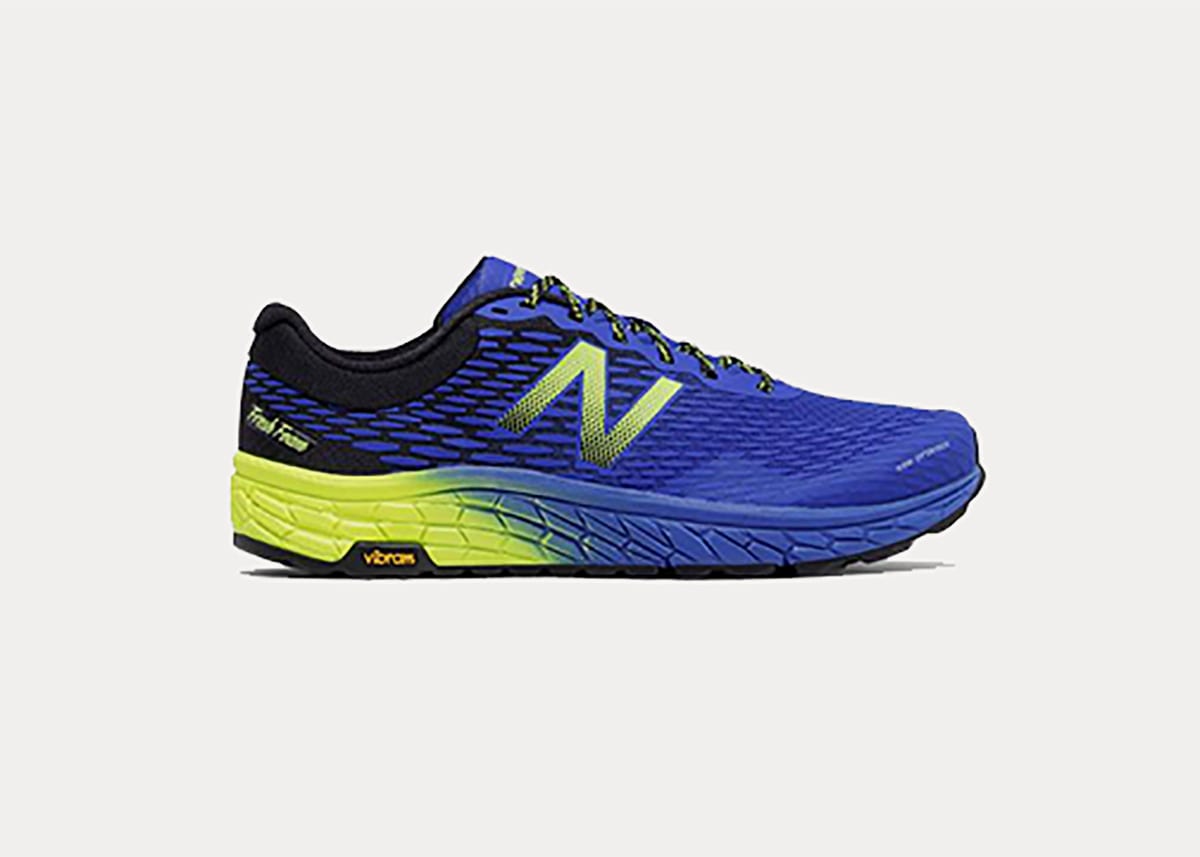 Women, check out these shoes. With a foam midsole and exceptional traction, you'll battle cobblestones and 10+ mile days easily.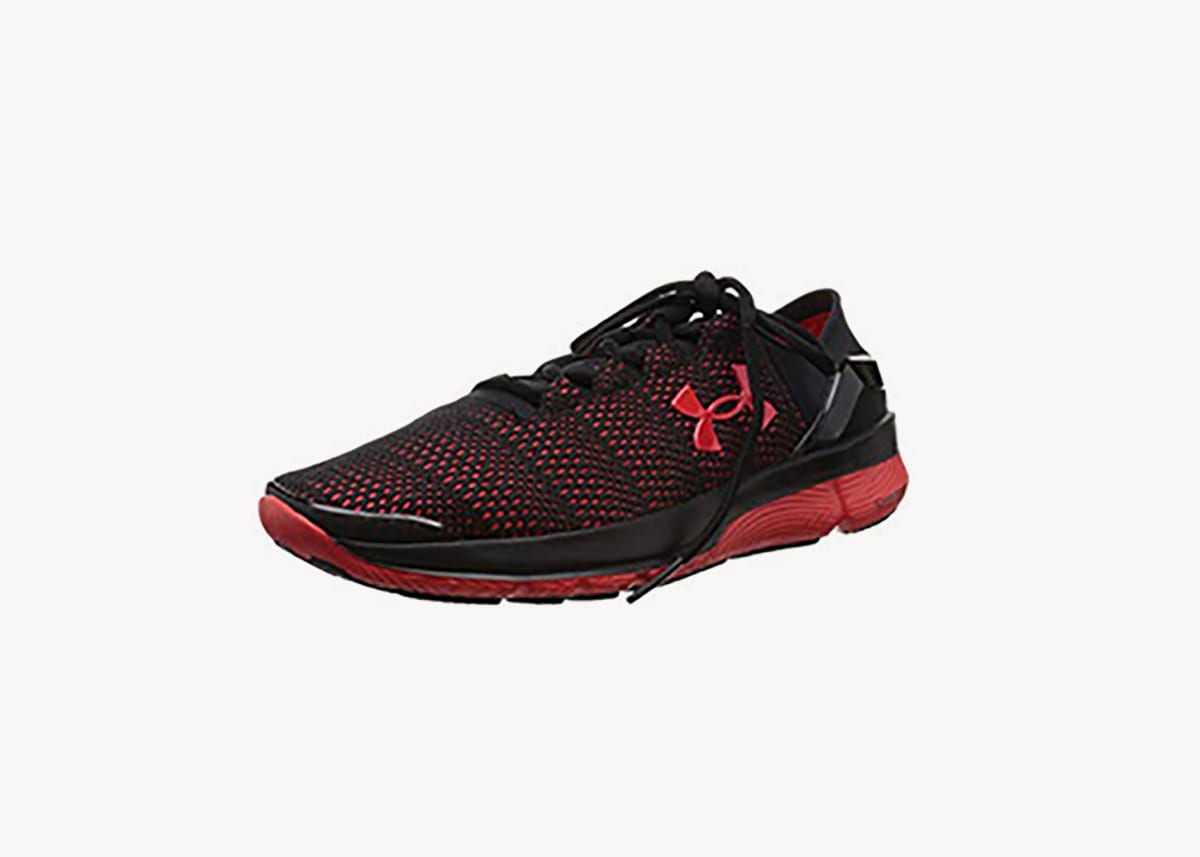 With their discrete black color and no flash, you can wear them to a nice dinner out. Granted, you won't be able to pull off a ball gown and tuxedo event in these shoes… but that's a packing list for another post.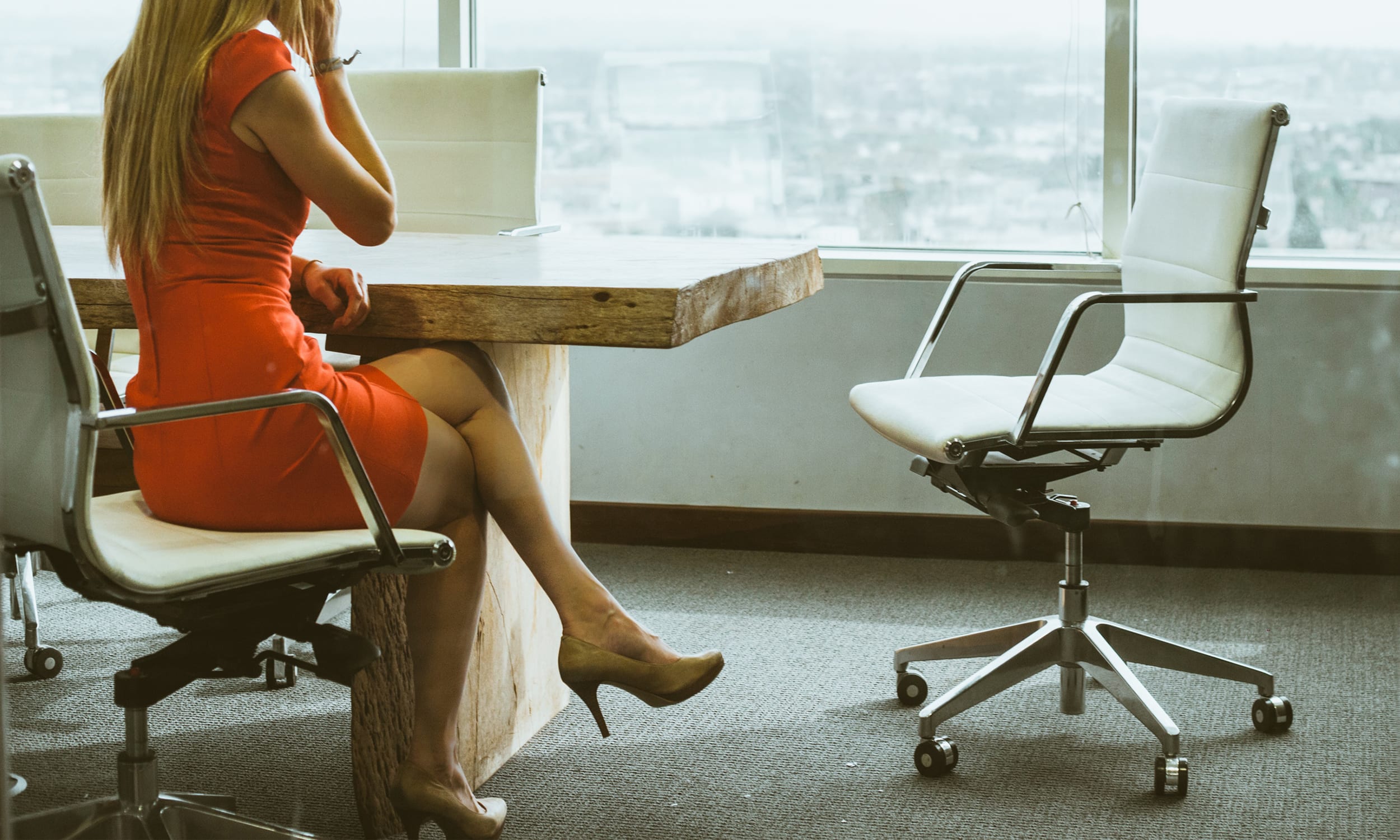 Best Summer Travel Shoes for Women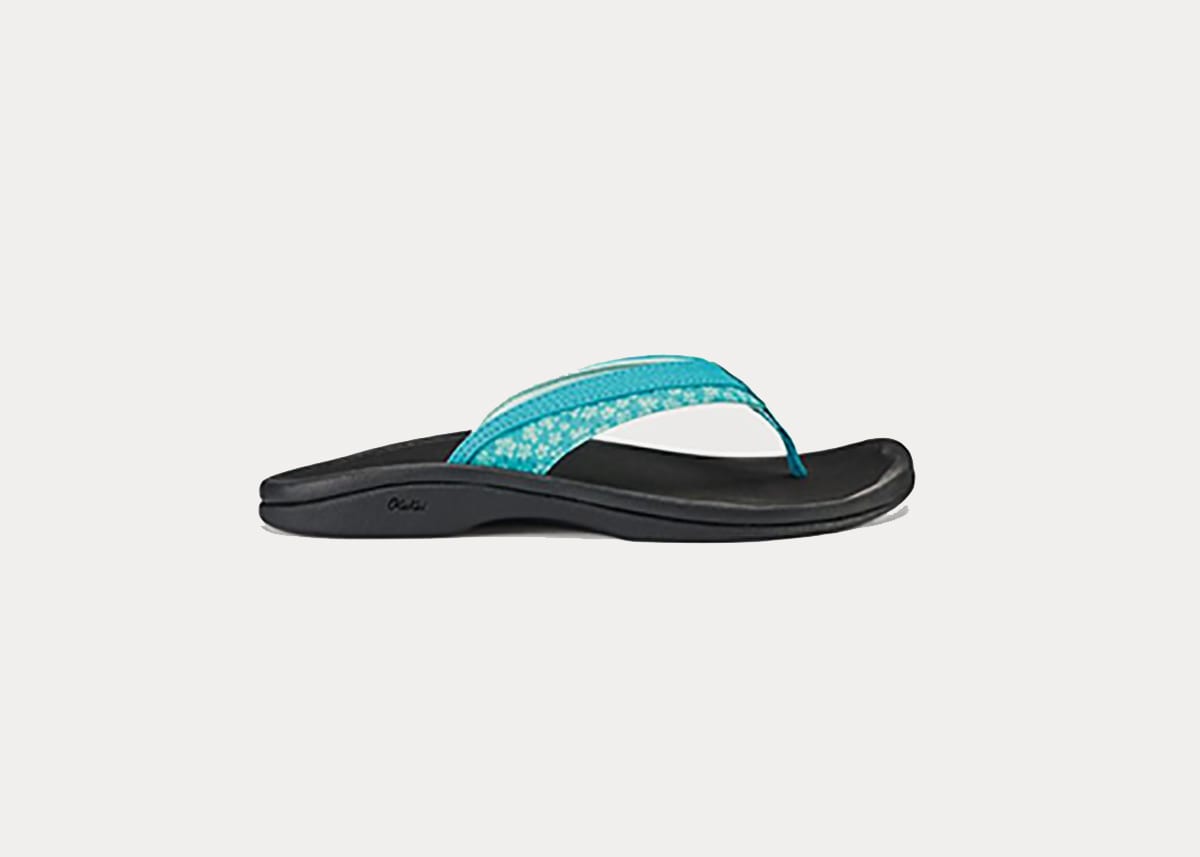 These are flip-flops with arch support that are perfect for wearing all day, and not just to the beach. I've hunted for so many years to find flip-flops like these. Arch-support, non-slip soles, and a soft footbed that isn't slippery when it gets wet. Oh my.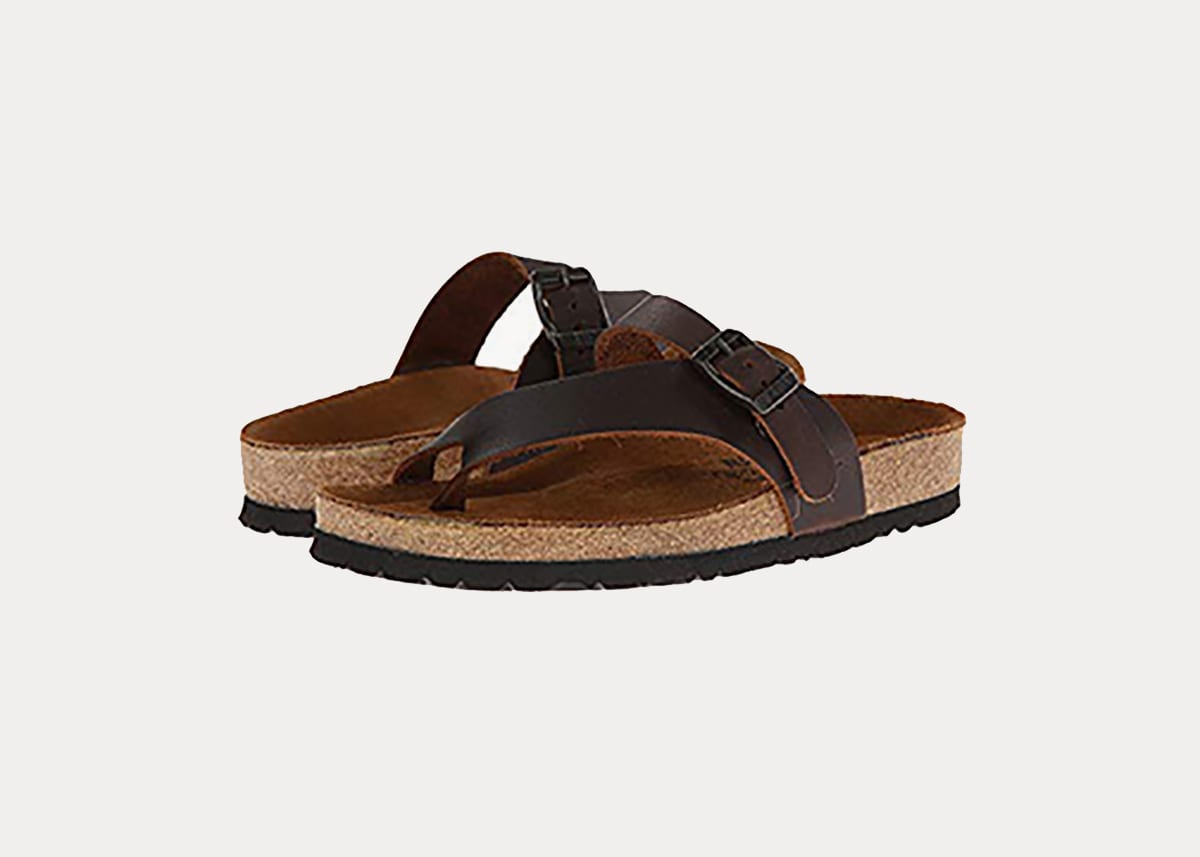 I see these snazzy leather sandals everywhere this summer. They give you a leather strap with an adjustable buckle for a custom fit, plus a shock-absorbent sole with a flexible bend.
My personal favorite is an insole that adjusts to your foot, so these sandals get more comfortable the more you wear them. How's that for long days of strolling along sunny boardwalks? They score a stunning 5 out of 5 stars with 85 very picky customers over at Zappos. Now we're talking.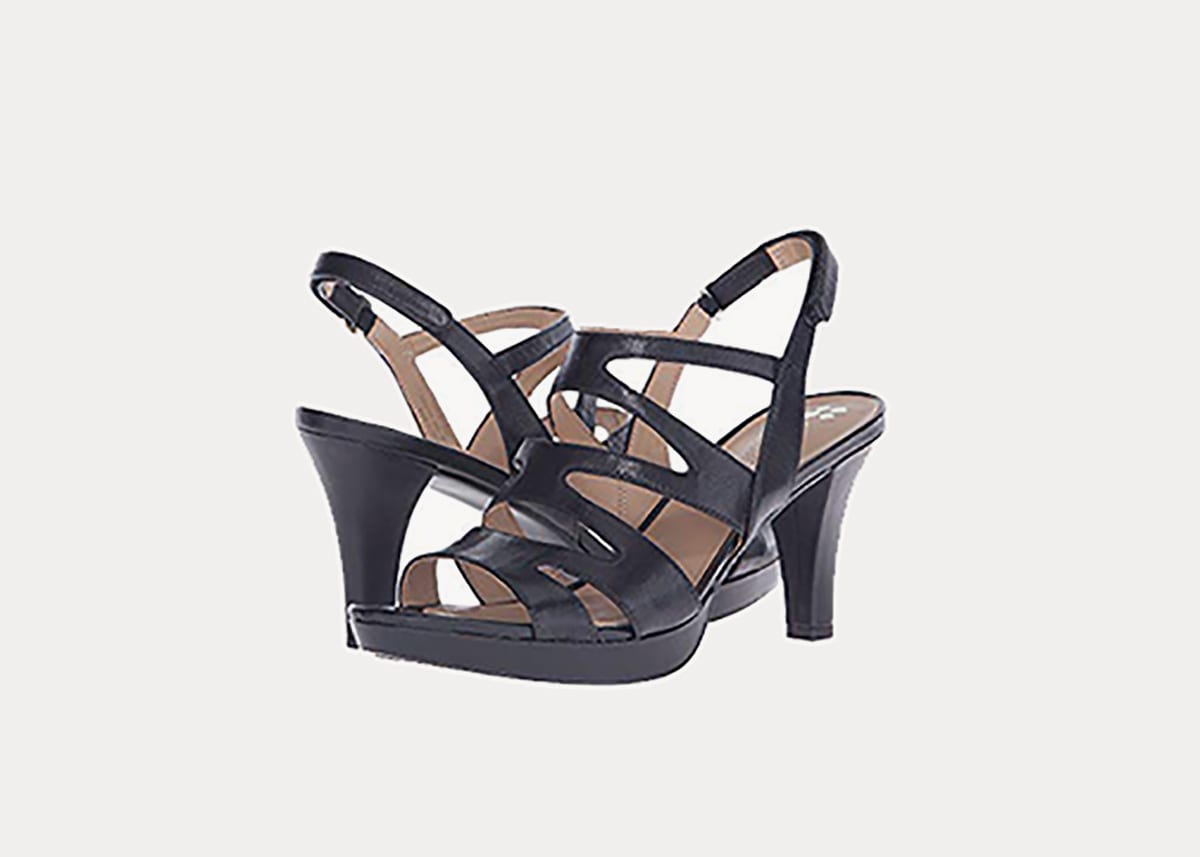 You can dance all night long in these strappy black sandals at this weekend's summer destination wedding. With N5 Contour technology's dual-density cushioning in the sock liner and added cushioning in the heel, arch, and ball of the foot, your feet won't tire at midnight.
These sandals are flexible, lightweight, and designed to keep you balanced—regardless of how many drinks you've had at the reception.
Best Fall / Winter Travel Shoes for Women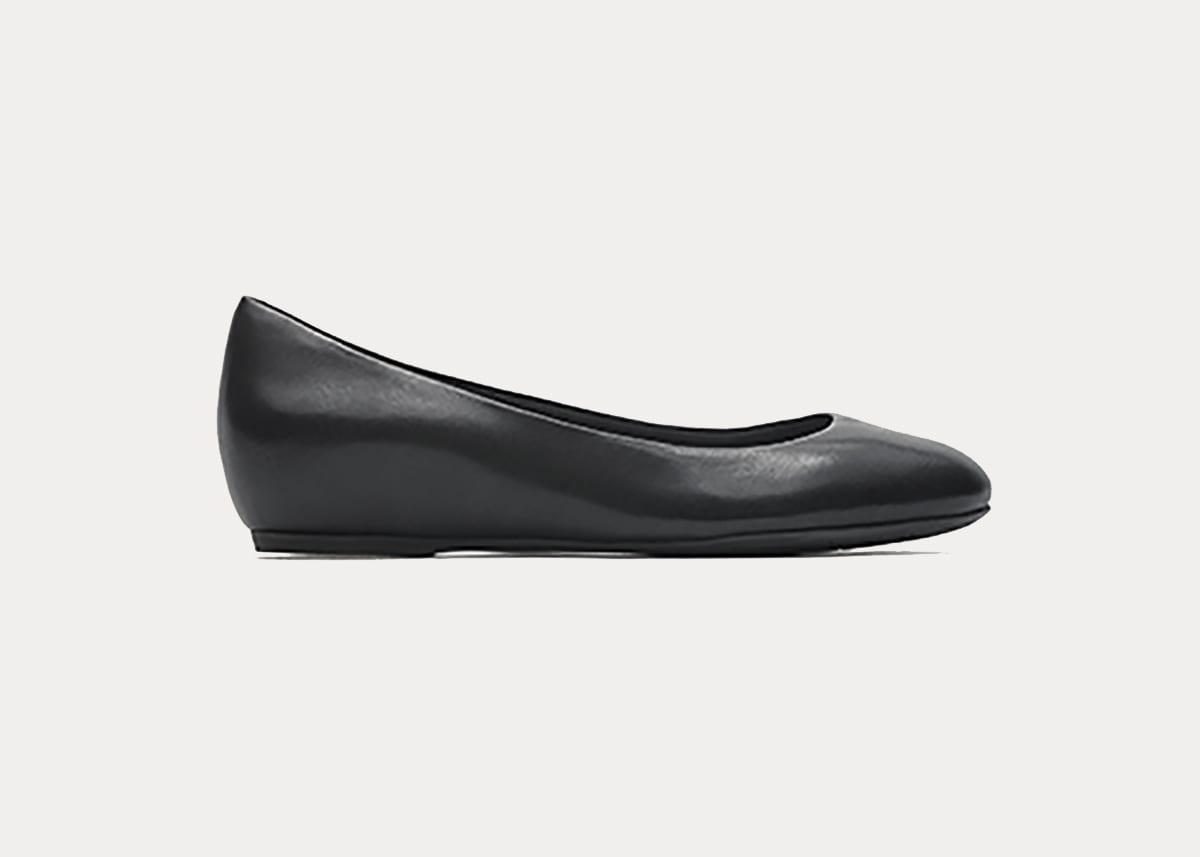 A slim, waterproof flat with a flattering hidden wedge that gives you an extra lift. ADIPRENE by Adidas gives max shock-absorbing heel cushioning and all-day comfort. With a layer of retention foam and foam-backed lining, you'll pack these leather beauties for every trip.
This is a solid pair of fashionable travel shoes that isn't going to go out of style next season.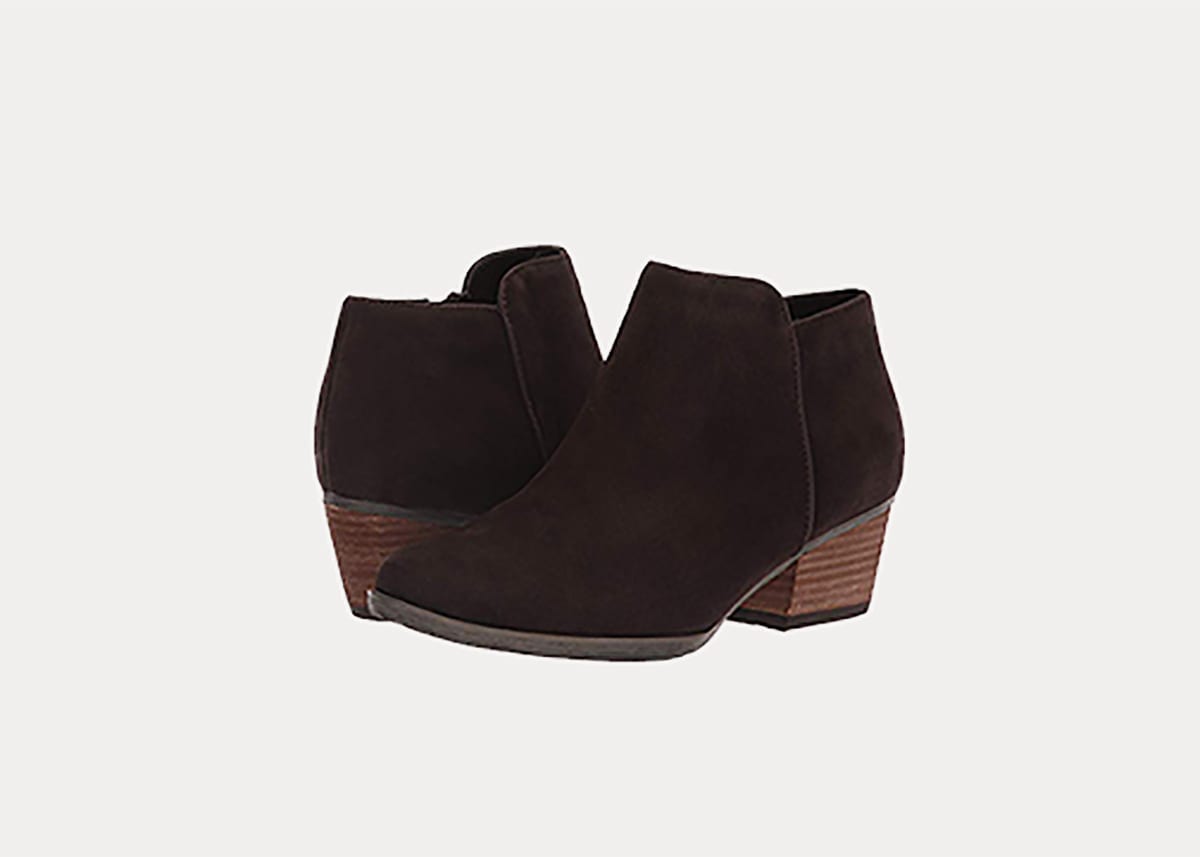 If you're looking for a dressy—and comfortable—pair of shoes for your next business trip, Taylor, our marketing manager at Tortuga, recommends a low-heeled ankle boot.
"They go with everything," she says. "They're comfortable enough to wear on a plane and (usually) professional enough for a conference."These classy ankle boots are perfect. And out of 120+ Amazon reviews, these boots rated an awesome 4.5 stars out of 5. Plus, they're waterproof. So if you're headed somewhere that loves its rain clouds—ahem, Seattle or London—these snazzy beauties are for you.
All-Season Travel Shoes for Women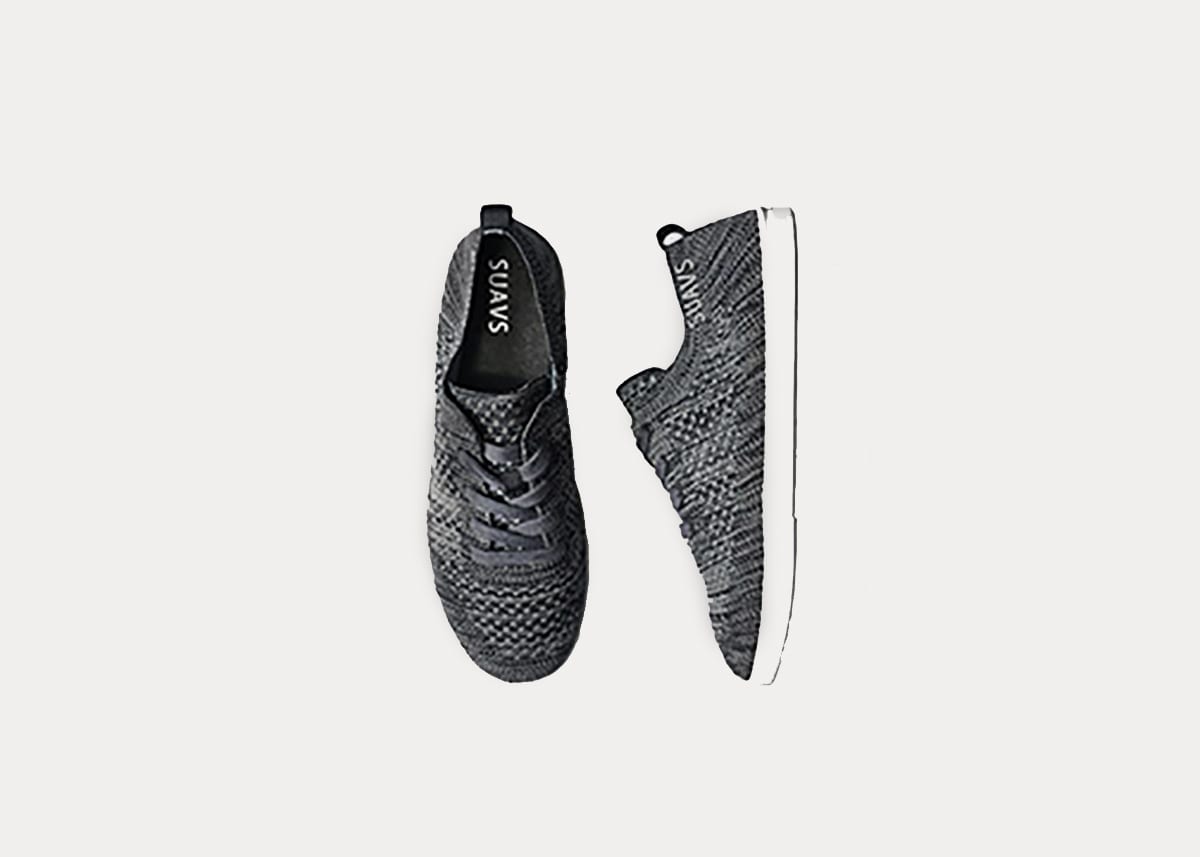 Knit, breathable shoes that don't blister. Cue the fireworks and dancing in the streets. It's a girl's travel shoe dream come true.
I used to pack Converse All-Stars to wear barefoot and look casual with jeans or dresses. The only problem was the bleeding blisters on my heels.
Not with Suavs. I've been wearing these shoes nonstop for three days—walking my dogs, working, chasing my toddler, chores—and they're more comfortable than my slippers. Plus, they pack down to almost nothing in my carry on.
So I finally have two pairs of shoes on a trip, without the added space. Cue more celebratory fireworks.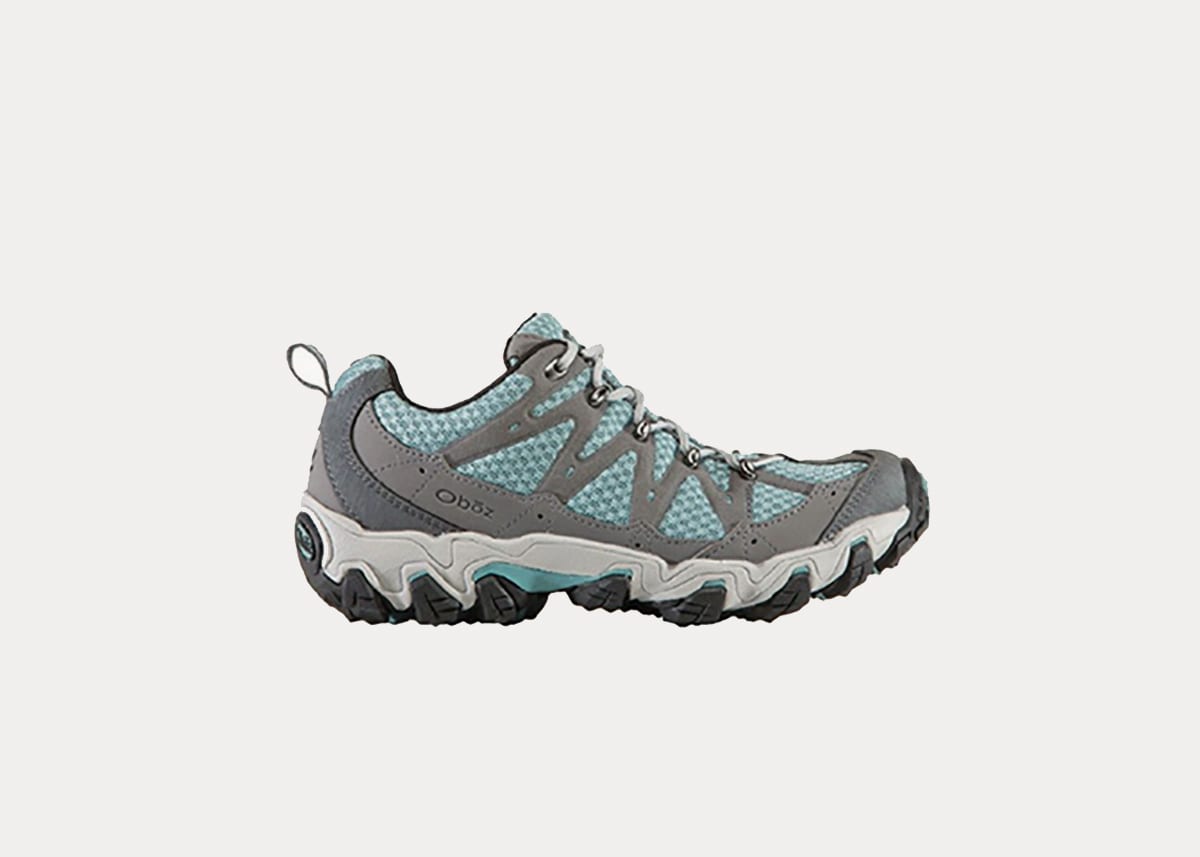 Lightweight, yet flexible, with a meaty tread make this shoe perfect for your day trips from the city to the mountain for hikes. Beware, they need a breaking-in period. So, don't buy them new and take them on a trip right away. Once you loosen them up, they're comfortable for years.Over five years, I've hiked countless miles on the Colorado mountains with these shoes. No matter the miles—two, five, or ten—my feet are supported and comfortable. Plus, they're not heavy like hiking boots.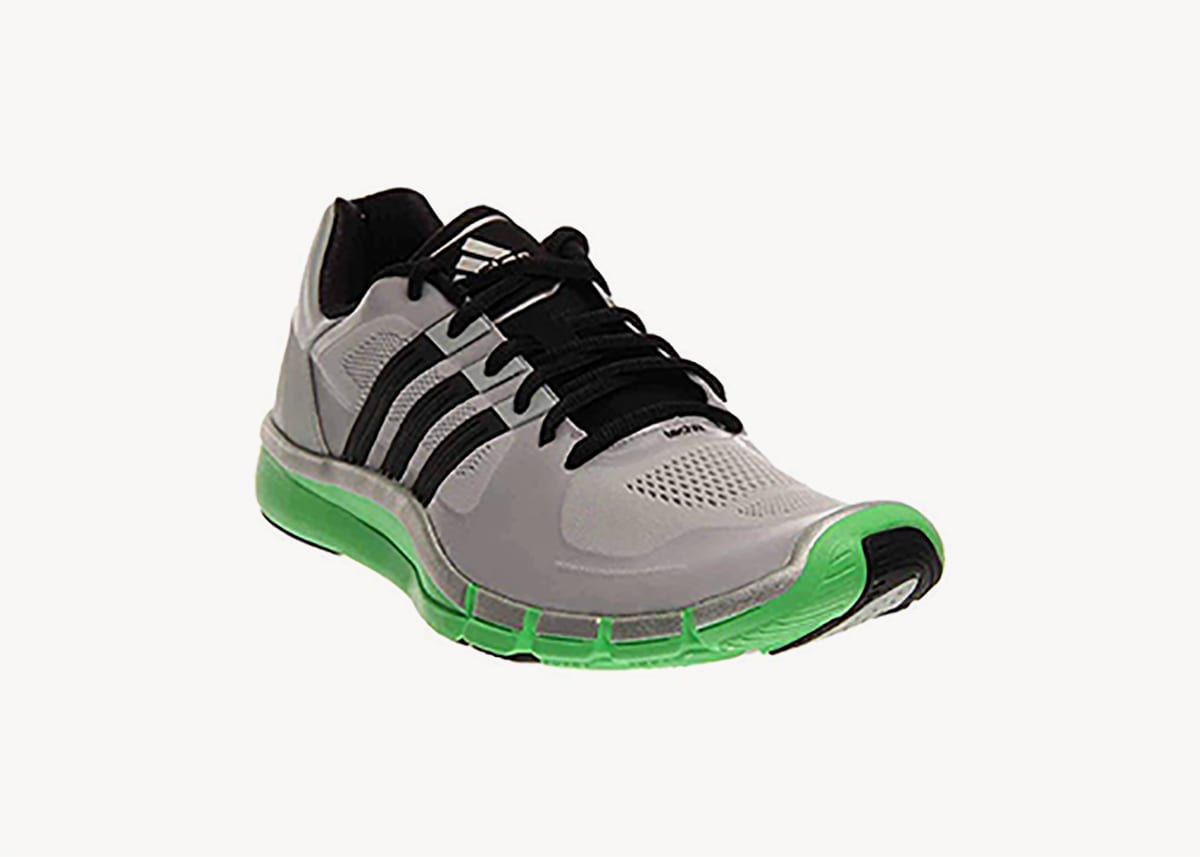 Super flexible so you can do it all: run, walk, or just meander.
The open mesh vents on top cool down sweaty toes—especially good in the warm summer months, but very flexible in any weather except true winter (snow and ice mean wet feet). With the extra stability in the mid-foot to the heel, you've got a solid foundation.
Go ahead: wander that new city for lunch or jog through its quiet dawn streets. This shoe does both.
Business Travel Shoes for Women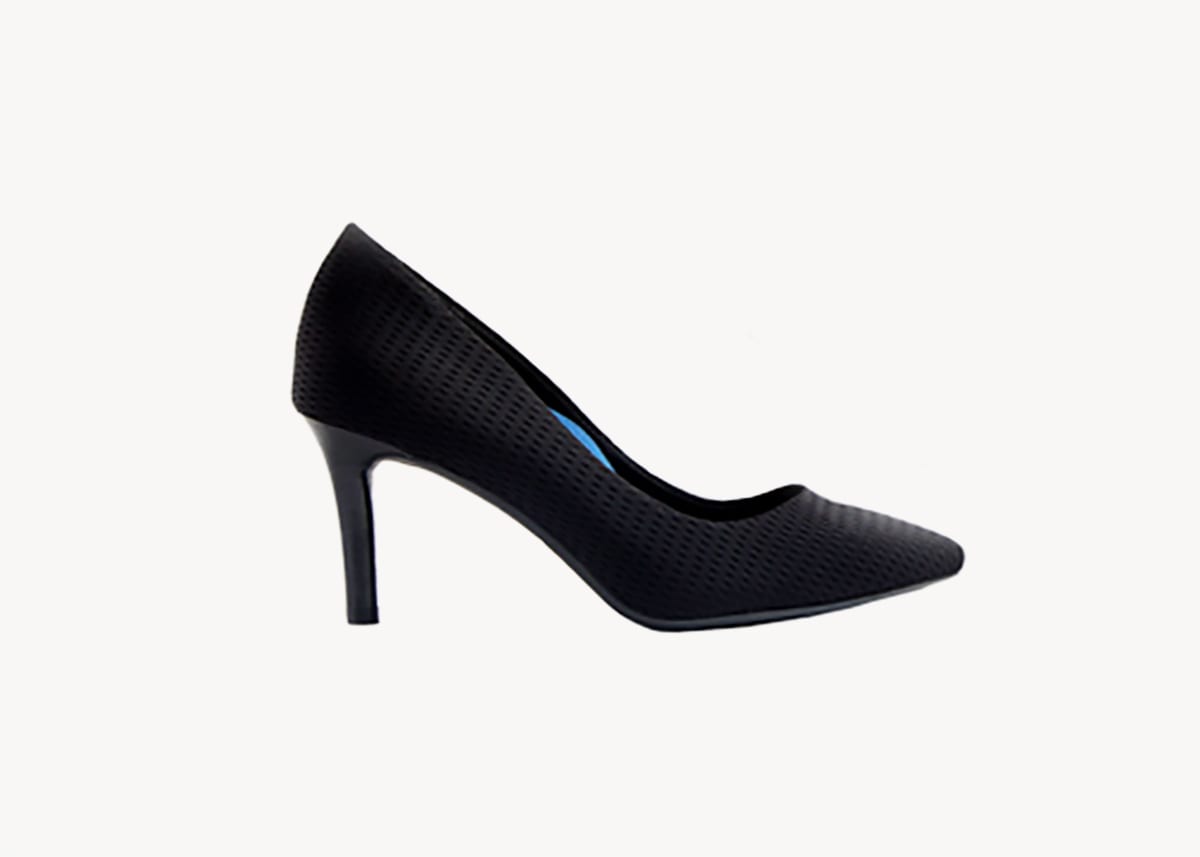 Every time I watch Jurassic World—which is often, due to Chris Pratt—I'm astounded by Bryce Dallas Howard running from attacking dinosaurs in heels. In the jungle. Through vines and boggy ground. Never tripping. Never twisting an ankle.
I thought it was too good to be true until I met these heels. These (dare I say it?) sexy heels are lined with memory foam for a lovely fit. They also have athletic-inspired inserts, flexible outsoles, and extra padding.
Surely, these are the heels that Bryce wore when she released the battle-scarred T-Rex, sprinting like she was late for the last flight out of the country.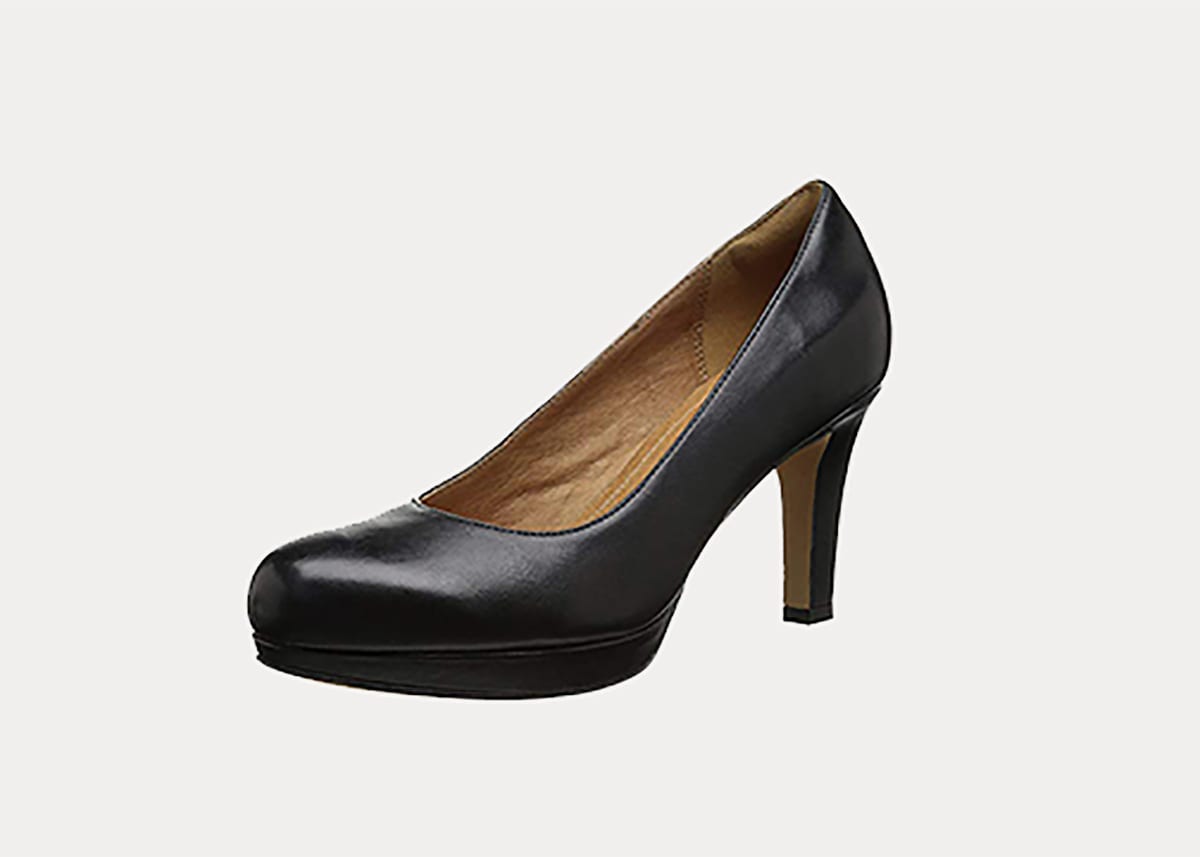 Need a black heel wardrobe staple that's actually comfortable? These pumps heard your cry, with supple leather form-fits your foot.
Thanks to the synthetic lining, your feet can breathe—no more sweaty toes. You'll love the ortholite insole that adjusts to your foot's natural shape and the rubber outsole for slip-free walking.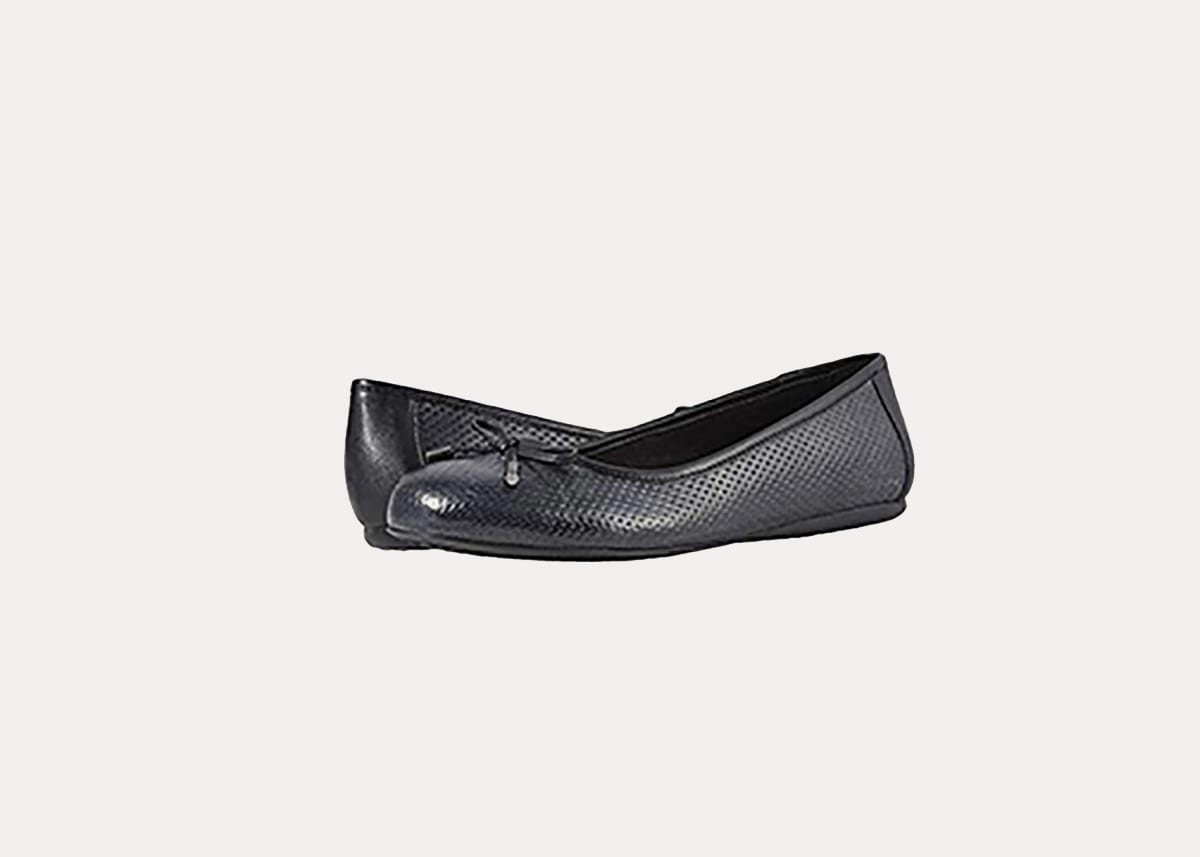 Breathable leather flats with soft pigskin lining and a cushy memory foam footbed. Meet your new favorite shoes. They even have arch support, a rarity in ballet flats. The flexible soles move with your every step.
I've owned this pair of flats for the past year and love the supple leather.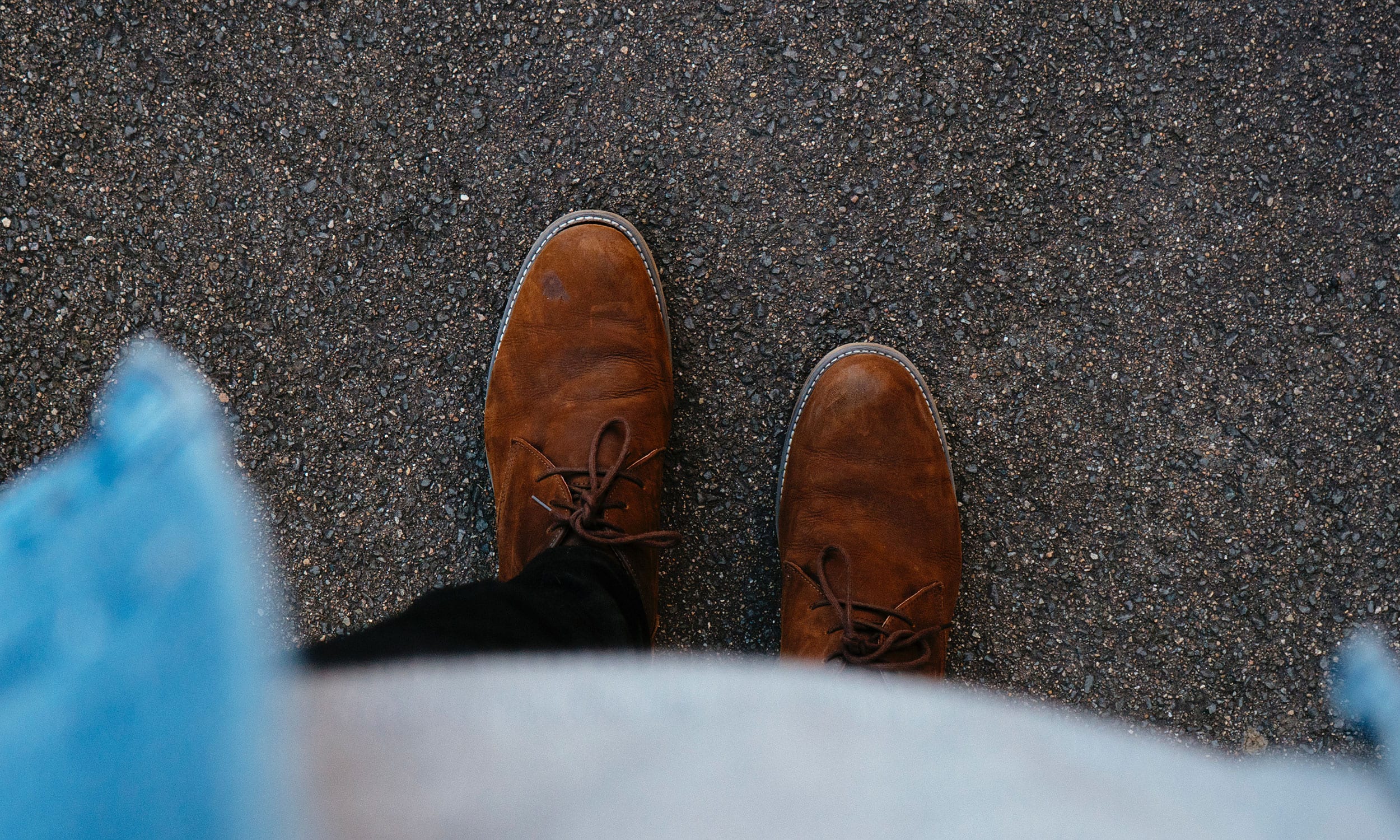 Business Travel Shoes for Men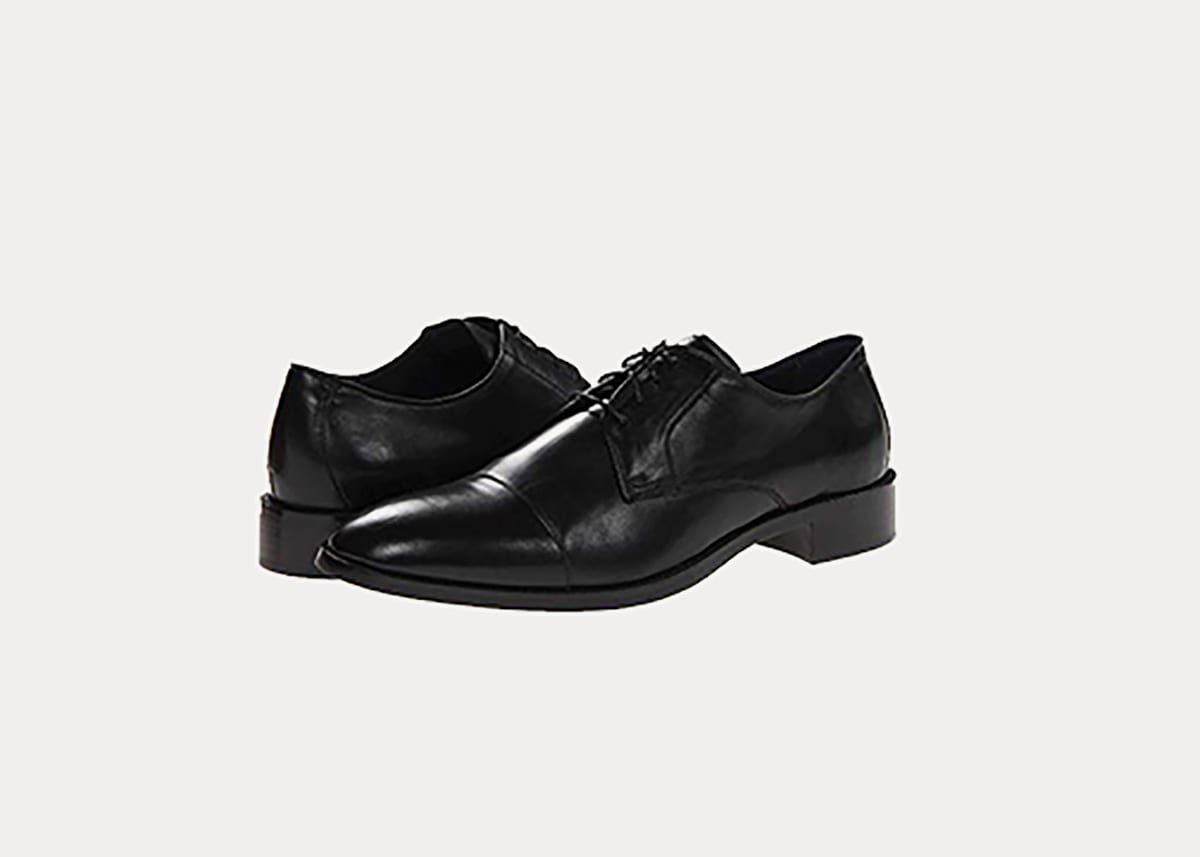 As Chad on Zappos says, "Looks and feels great. They are not too fancy and can be worn with jeans, but still look great with a suit."
That's what you're looking for in a great business shoe: versatile enough for the boardroom and to hit happy hour in jeans to blow off steam.Jason backs him up: "After several weeks of occasional wear they feel just fine and are probably my most comfortable dress shoe just slightly ahead of my Johnston & Murphy's. I also wear customized orthotics with these and no problems."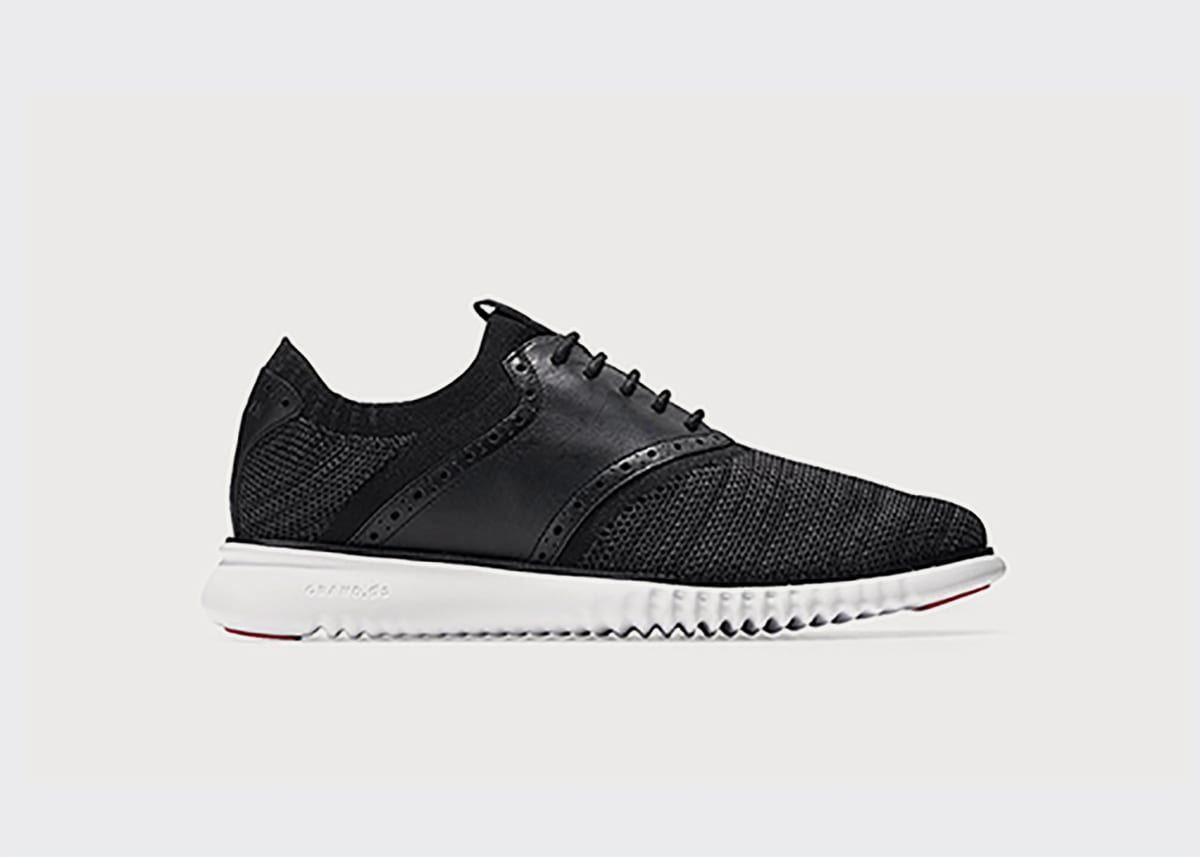 I swear you'll see shoes by other designers besides Cole Haan in this post.
For your second pair of shoes on your business trip, pack a pair that folds down on themselves. That way, they take up less space in your carry on, but you're still able to hit the hotel gym on a free moment.
These shoes boast "full rubber outsole provides mobility, durability, and reliable grip for any terrain." In other words, hit the pavements, hiking trails, or any other outdoor adventure. Fred Perotta, CEO of Tortuga, recommends these.
All-Season Travel Shoes for Men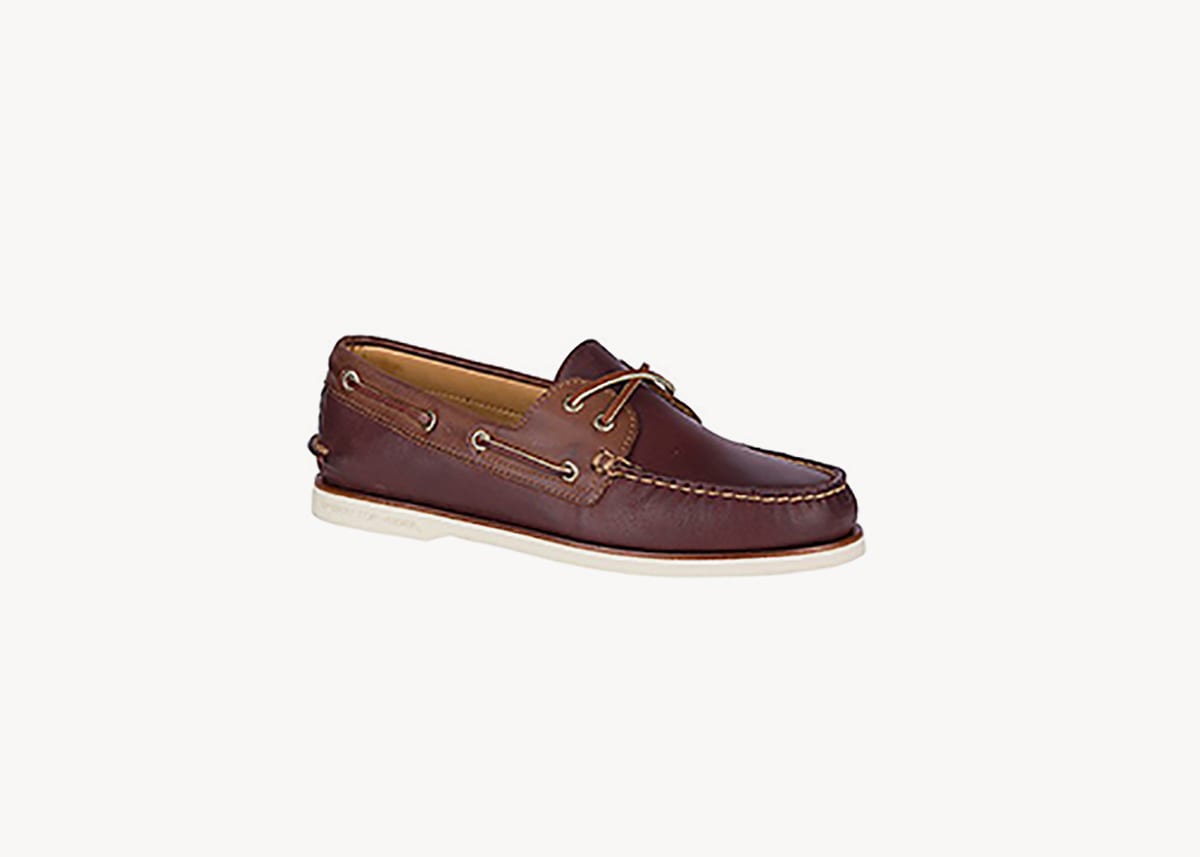 These boat shoes are a big-time favorite among the Tortuga men. Jeremy, our co-founder, favors them. And so does Shawn, one of our writers.He says, "Boat shoes are comfy, versatile, and perfect for so many occasions. Walking around town, happy hour, or a meeting with investors—you're always dressed just right in boat shoes."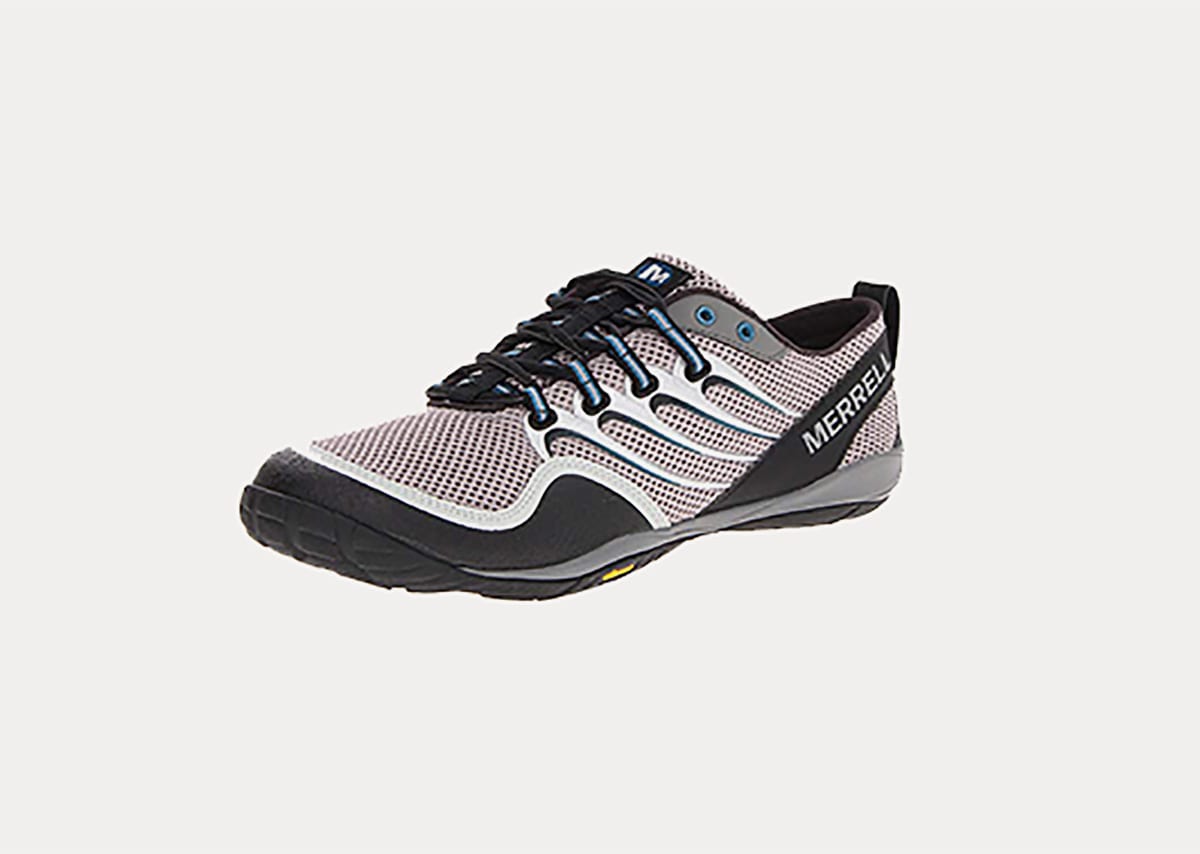 Let's hear what Travis at Extra Pack of Peanuts, a carry on pro and world-traveler, says:
"I prefer these because they look like a regular running shoe. But they're half the weight of a regular sneaker. They're semi-waterproof and they served as a water shoe. Also, I usually wear them without socks so they don't smell bad."
Merrell has a range of stylish walking shoes for men and women.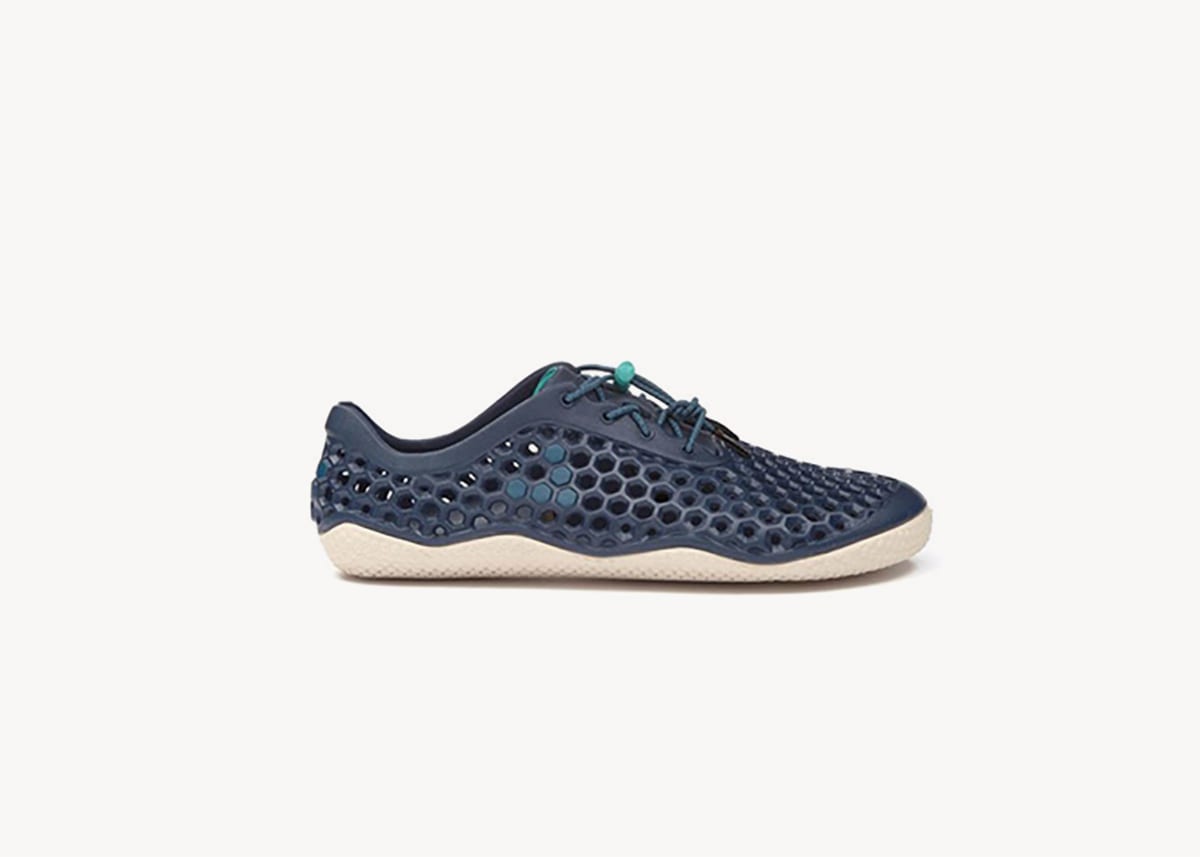 Travis Sherry also loves the Vivo Barefoot Ultra. He says:
"I love these because they're a rubber material, so they're waterproof. I can go hiking, unless it's crazy hiking. I can wear them if I'm running. They also fold flat, so without a big sole, you save a bunch of space."
If you're looking for excellent lightweight travel shoes, this is the pair.
Best Summer Travel Shoes for Men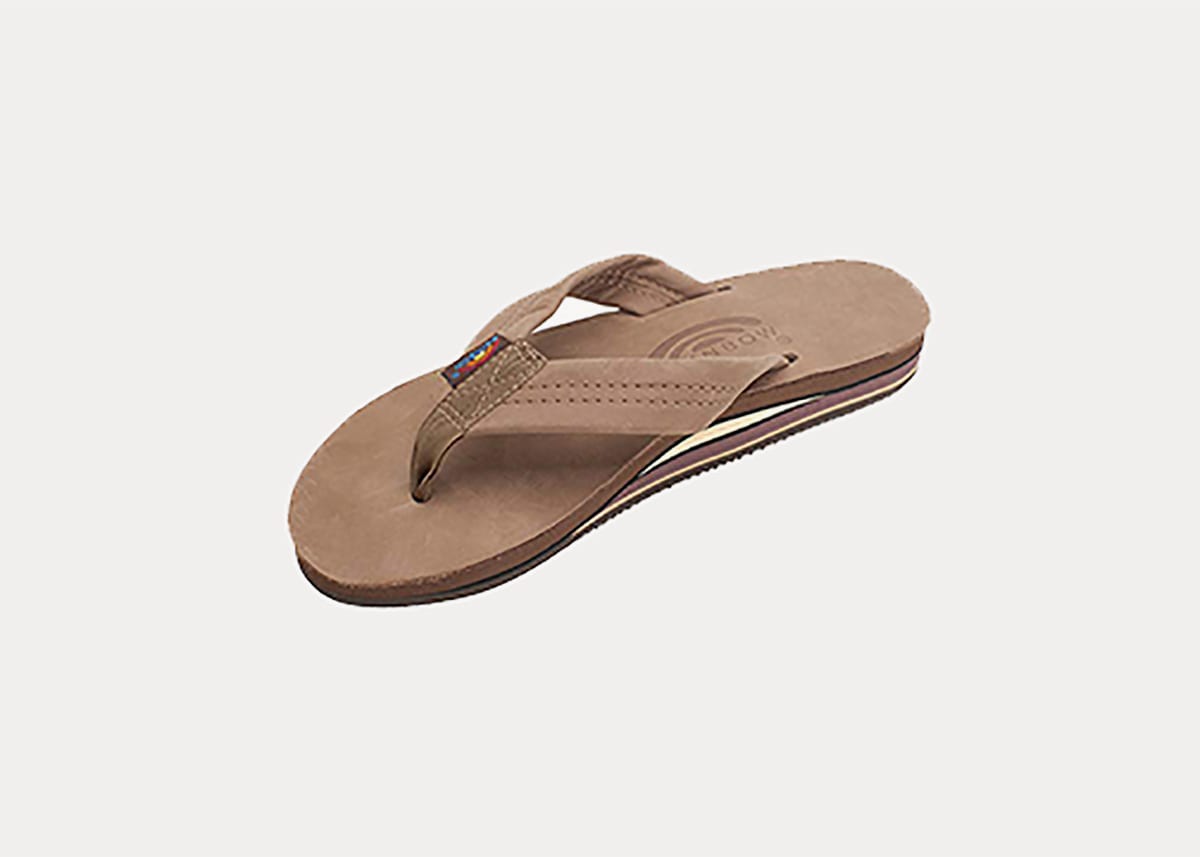 Travis at Extra Pack of Peanuts loves his Rainbow sandals. He says: "If it was up to me, I'd wear them every day. Predominantly, I'm wearing my sandals around."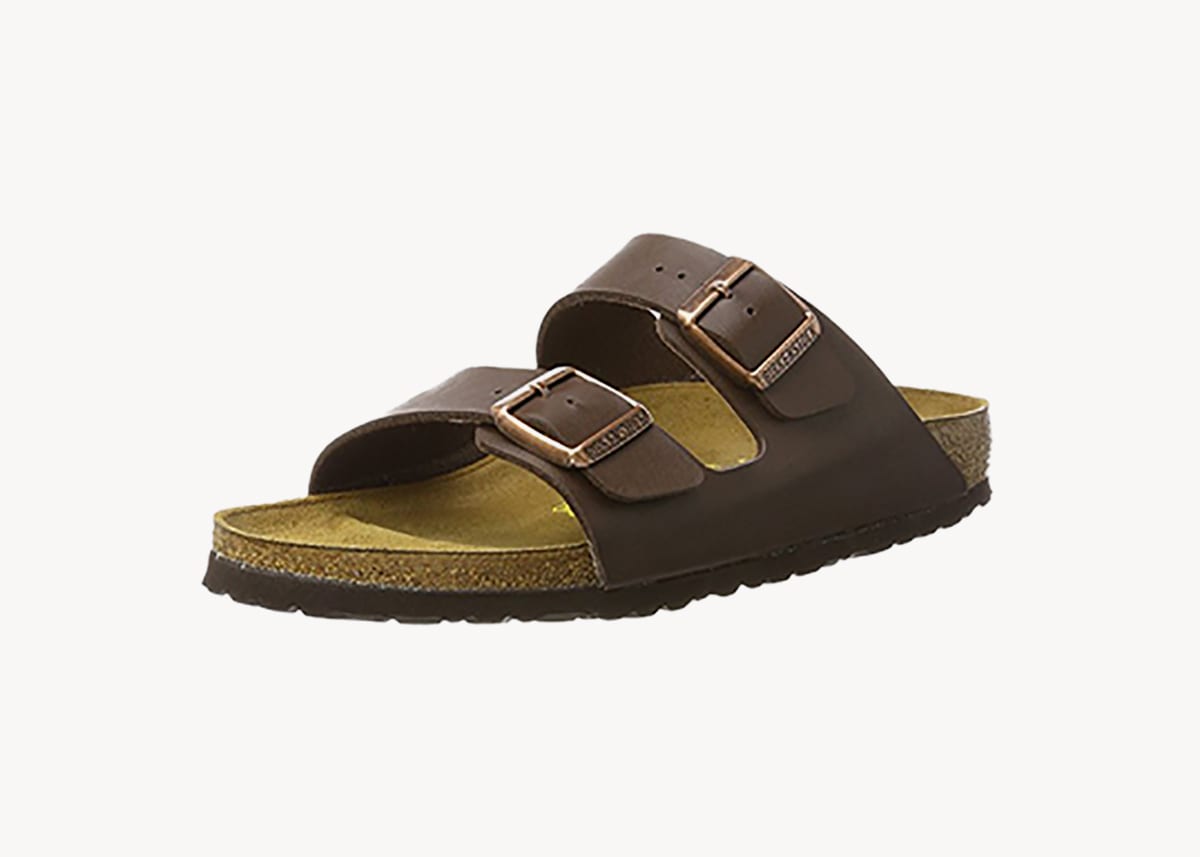 If your warm-weather trip involves a considerable amount of walking, go for these sturdy sandals. With their iconic two straps and a shock-absorbing sole, your foot is stable and comfortable. Here's the unisex version.
MVP Additions
Did you buy a pair of shoes that you love, but they're lacking in arch support? Or, maybe the balls of your feet are aching?
Spring for a pair of insoles and make your piggies happy:
Choosing the right shoes for your trip is one thing. Knowing how to pack them well is another.Read more about how to pack shoes in a carry on backpack.