Soap – although it's not something that often comes up in conversation when we're travel-planning, we all use it. Whether we're packing for a safari trip in Africa, train travel in Europe, a Peruvian journey into the rainforest, a Southeast Asian expedition, an Australian Outback tour, or beach vacation, we rarely leave home without it. Because the amount of liquid we can fly with is limited, so are our soap choices. Since we value packing light, we're always looking for ways the items we pack can do double duty. Soap is no exception.
Whether your soap preferences are liquid, bar, multi-use, eco-friendly, scented, unscented, or something entirely different, finding a version that travels well is important. If you're like me, you consider how and where things are made, the environmental footprint we're leaving, and the treatment of our animal friends in testing.  And then there are those of us with allergies and sensitivities, doing our best to keep our skin happy at home and on the go. There are a lot of options, but some products are definitely better than others.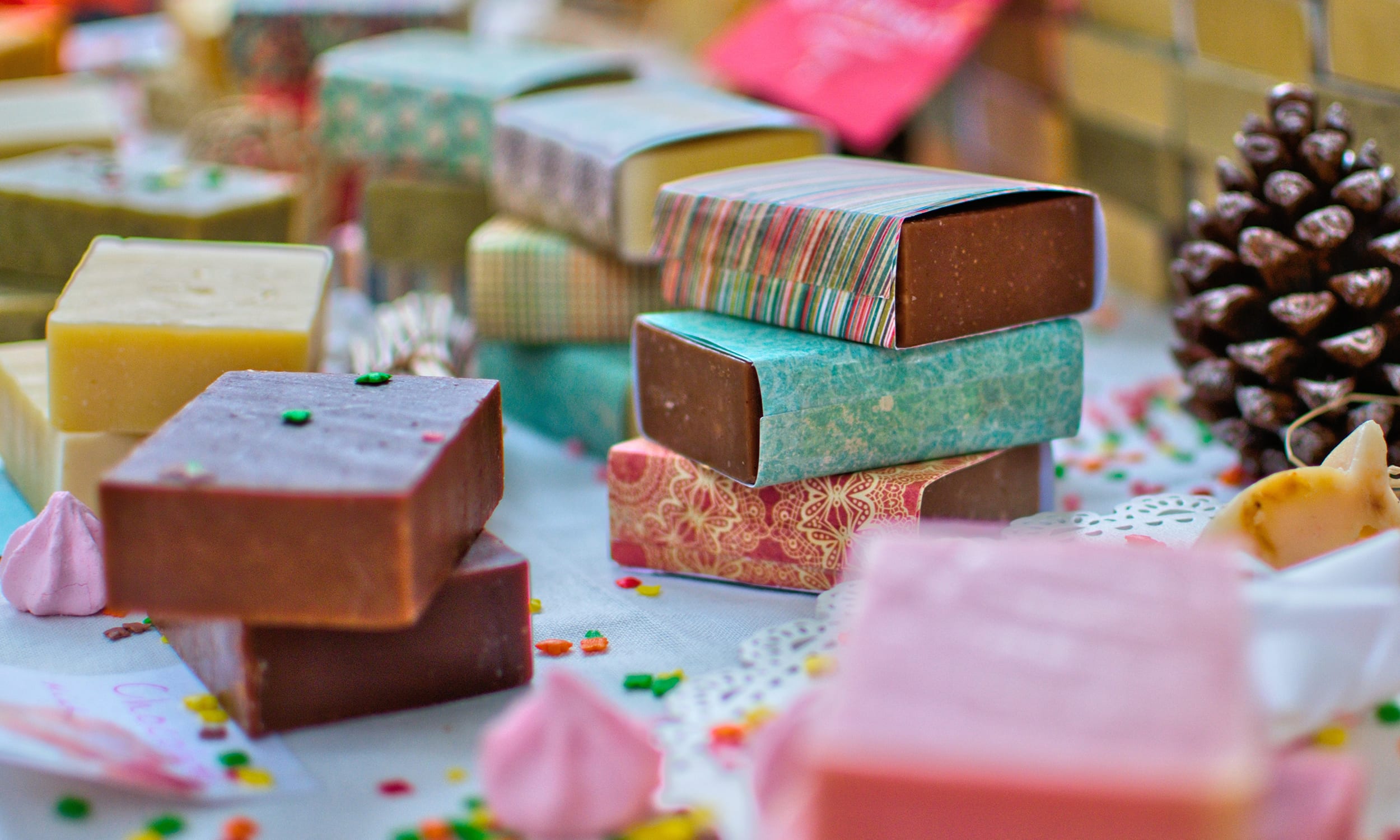 Choosing Travel Soaps
I always knew there was a difference in scented and unscented soaps, but I had no idea there were so many different travel options. The range stretches from soaps can keep us clean, act as travel detergent for our laundry, to shampoo, dish soap, and the multi-taskiers that do all of those things at once!
What to Consider
When we travel, we're careful in our choice of locations, our choice of tours and even our choice of luggage. A travel backpack allows us to carry everything we need on our own two shoulders and under the seat in front of us. Why wouldn't we choose travel soaps by the same criteria of portability and packability?
In today's world, we check labels on the food we consume and the products we purchase. We're thoughtful of the bigger picture, knowledgeable about the origin of things, and ethically conscious of carbon footprints. We intentionally allow our concern for humanity and the planet to affect our purchasing power. Apply those ethics when choosing travel soaps and consider opting for the following:
Organic, natural products

Products free of fragrances, dyes, parabens and preservatives

Essential oils instead of synthetic fragrences

Fair trade products

Biodegradable

Eco-friendly options

Anti-bacterial elements

Baby-mild/hypoallergenic

Concentrated soaps

Multi-use products
All in One Options
These are the soaps that will do it all: hair, body, and face. Maybe even clothes in a pinch!
Concentrated & Biodegradable 
These eco-friendly options mean you use less and the soaps breakdown naturally, although they may still contaminate water supplies.
Dry Soaps
Bar isn't only for bodies. Shampoo, conditioner, and even laundry soap come in dry "bar" or "leaves" varieties.
Waterless Soaps
So, did you know that there are some shampoos that you don't even have to have water to use? Perhaps you've encountered the aerosol "dry shampoo," but have you seen the no-rinse shampoo that's a liquid (carry on sized, of course, that requires no water whatsoever? Just apply, lather, and towel dry. Yep. Really.
Hypoallergenic & Child F
riendly
If you've got allergies, sensitive skin, or are traveling with a child, you might need to use a go-toob to take a small amount of your favorite soap. Try these:
Dr. Bronner's

Dove Beauty Bar or liquid soap/Neutrogena transparent facial bar

Travel size of whichever works best for you or your little one
Soap on the Fly
Whether you're headed to Vegas for that girl's weekend or hiking the trail of your dreams – lugging around full size bottles of soap is silly. When packing for carry on travel, liquids must follow the 3-1-1 rule. Minimize the wet stuff  and make more room for important stuff in your quart sized clear bag by converting to dry versions of your favorite soaps.
Travel Tips for Travel Soaps
Break down your own favorite soap bars into smaller sizes for the length of your travels

Put concentrated soaps into contact lens cases

Squeeze some of your larger liquid soap into smaller TSA approved 3-1-1 containers

Adopt a multi-use soap for all of your travel needs

For those with sensitive skin, test a new soap at home prior to travel

Baby products are often a good choice for sensitive skin

Check products for allergens (for example coconut oil, argan oil, or other nut based)

Never take a new soap on the road without testing it at home first
Best Overall Travel Soap
 Dr. Bronner's magic soap consistently gets rave reviews from experienced travelers. The members of Team Tortuga happen to agree.
Third generation master soap-maker, German-Jewish Immigrant, Emanuel Bronner created his first soap in the late 1940s. His Castile soap is named for the area of Spain and is vegetable based. Each bottle (in all of it's different scents) has multiple uses. 
The magic soap can act as: shampoo, soap, deodorant, and shaving cream, laundry detergent, dishwashing soap, insect repellent and more. Some people even swear by it as toothpaste. It tastes kind of gross.
Multi-use, available in both bar and liquid, concentrated, biodegradable, available world-wide, scented and unscented, a fair trade product, 100 percent organic, and not tested on animals; that's hard to beat.
You can't go wrong with this magic potion in a bottle or a bar. Buy the big one and take it in a go-toob, or buy it perfectly packaged to fly.
TL;DR
The best travel soaps are multi-use, concentrated, and TSA friendly. 
Consider switching to bar soaps to make room in your liquids bag
Look for a multi-use product, for hair and body
Take your skin sensitivities into consideration and always test new soaps at home, before you travel
Go-toobs allow you to carry on your favorite soaps
Dr. Bronners is all the best things and comes in travel sized bottles
Want more like this?
Get weekly gear reviews, travel hacks, and packing tips sent straight to your inbox. As an added bonus, we'll send you a carry on packing list right away.