The Best Travel Underwear for Men & Women
The Tortuga Promise
At Tortuga, our mission is to make travel easier. Our advice and recommendations are based on years of travel experience. We only recommend products that we use on our own travels.
Travel underwear is important. Take the time to try on a few options and get it right before going all in on expensive underwear that aren't what you need.
We've all heard, "It's what's on inside that counts," right? Well, I hate to break it to you, but that saying isn't about your morals, or values, or ethics.
It's about your underwear.
Packing in just a carry on requires you to streamline your packing list, make sacrifices when you can, and ask articles of clothing to either work hard, or do double duty. Packing the right travel underwear might just be the best way to keep your bag light and your… junk dry.
So, to make sure you have the best bits for your bits, I personally took a look at three of the best travel underwear on the market today. I wore 'em, I biked in 'em, and I showed 'em off to my friends.
Here's what I found: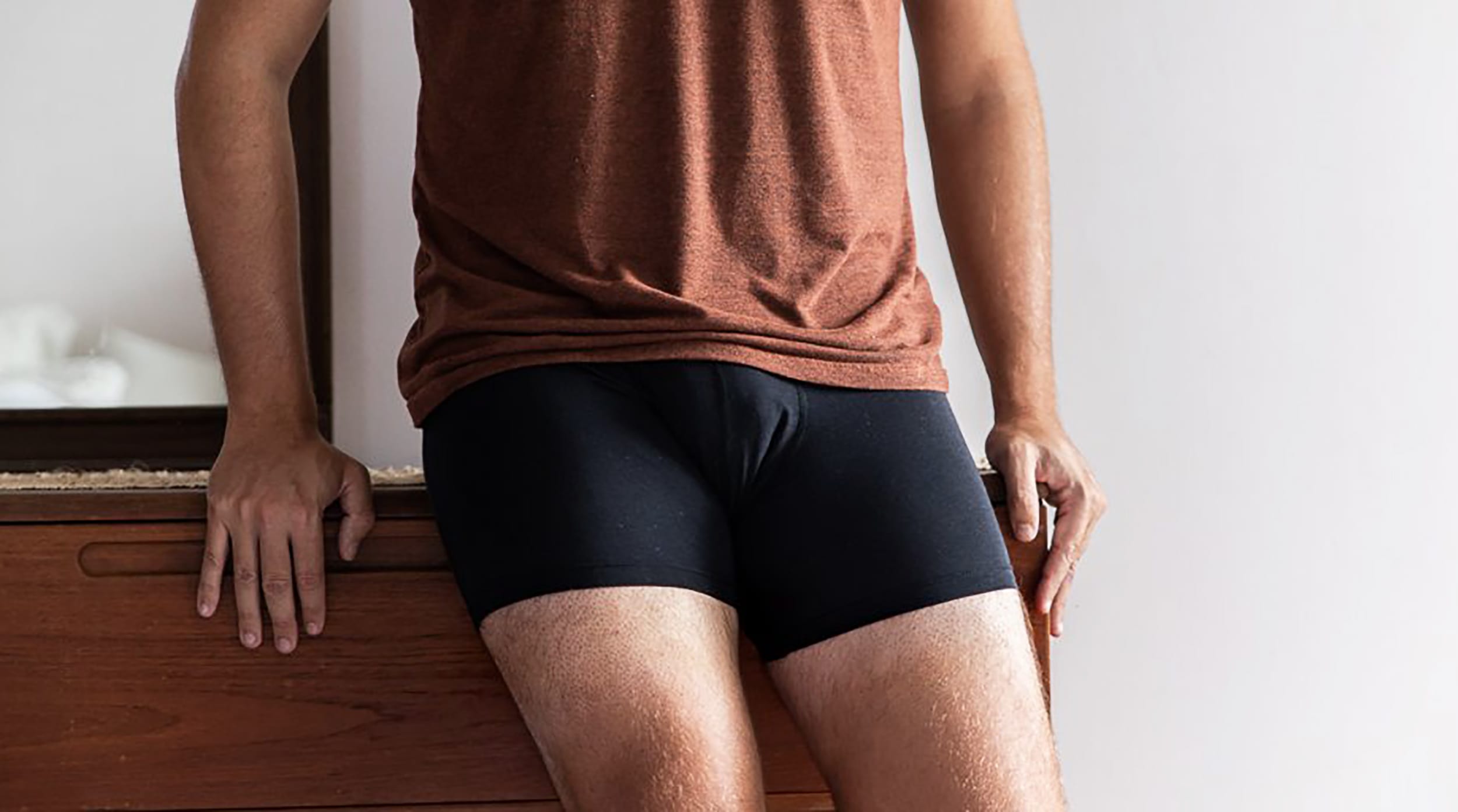 Men's Travel Underwear Reviews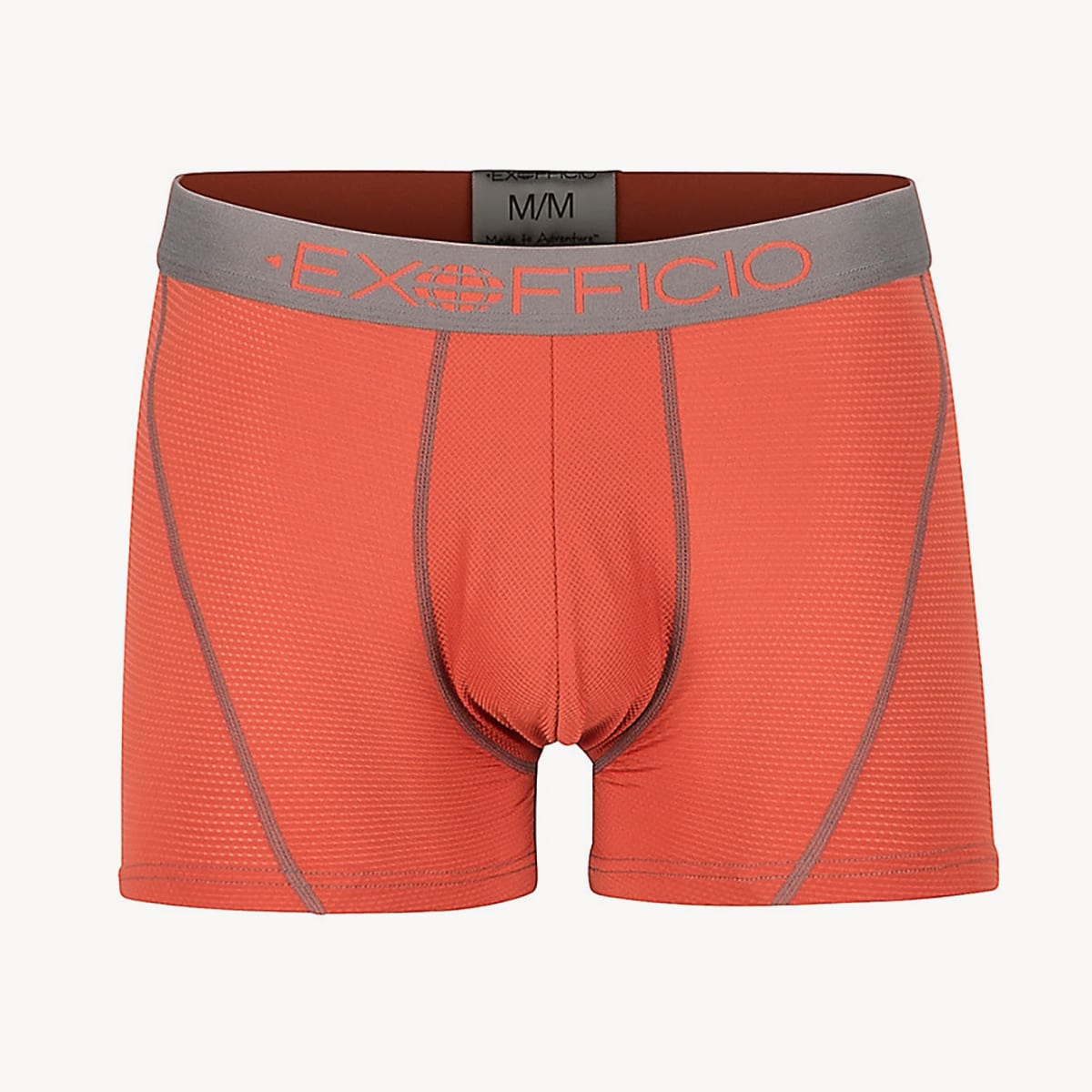 I'm a long-time boxer brief fan, especially when it comes to travel underwear. Boxers are too big and bulky—especially in hot climates—and while it might not seem like that big of a deal, any extra fabric is exactly that—extra. Briefs, however, are just too damned small. "Tighty whities" will always make you look like you're still in junior high. Unless you're European. You guys play by different rules.
I like a pair of underwear I can walk around a hostel in if I have to, or a pair I can feel comfortable sleeping in without showing off too much sexy man thigh. Boxer briefs are also a great stand-in as a makeshift bathing suit in a pinch.
Boxer briefs are the Goldilocks of men's travel underwear, that's why I opted for this pair. However, Ex Officio offers the full range of men's travel underwear. They might even have some old-timey long johns if that's your thing.
The Fit
Ex Officio built their brand on the somewhat bold claim, "17 countries. 6 weeks. One pair of award-winning underwear. (Ok, maybe two.)" It's a ballsy claim that you can wear a single pair of underwear for 42 straight days of travel (please NEVER actually do this), but everyone who hits the open road has to do at least a few days without rotation, so I put it to the test:
Three days, same underwear. No changing. (Hot, right?)
I biked, I worked, I walked the city streets of New York. Heck, I even took a swing dance class, and surprisingly, these underwear held up.
When you first put the underwear on you notice the mesh feel of the fabric. I've worn plenty of underwear in my time, but this was a novel experience. They felt like tech fabric. The flex and give of the "diamond mesh weave," combined with the…durability of the overall garment, was a welcome surprise.
The waistband is also surprisingly reinforced. I doubt that these underwear will sag after a few washings, which is a solid feature for a pair of underwear you're going to wear day in and day out.
Features
Treated for odor resistance
Breathable, lightweight, and long-wearing
Stretchy, diamond mesh weave
Quick drying
Moisture wicking
Complaints
They are a little snug in the waist (that reinforced waistband is a double-edged sword). If you're a little on the husky side maybe bump up a size. I'm 6'1" 170 pounds and even though the sizing chart says a 33-inch waist is a "medium." I wish I had the large.
Conclusion: Buy One Pair
For $20, you won't want to replace all your underwear with these bad boys, but you'll definitely want at least one pair, possibly two. Not particularly stylish, these underwear do the heavy lifting. I'm going camping this weekend, and these are the only underwear I'm bringing.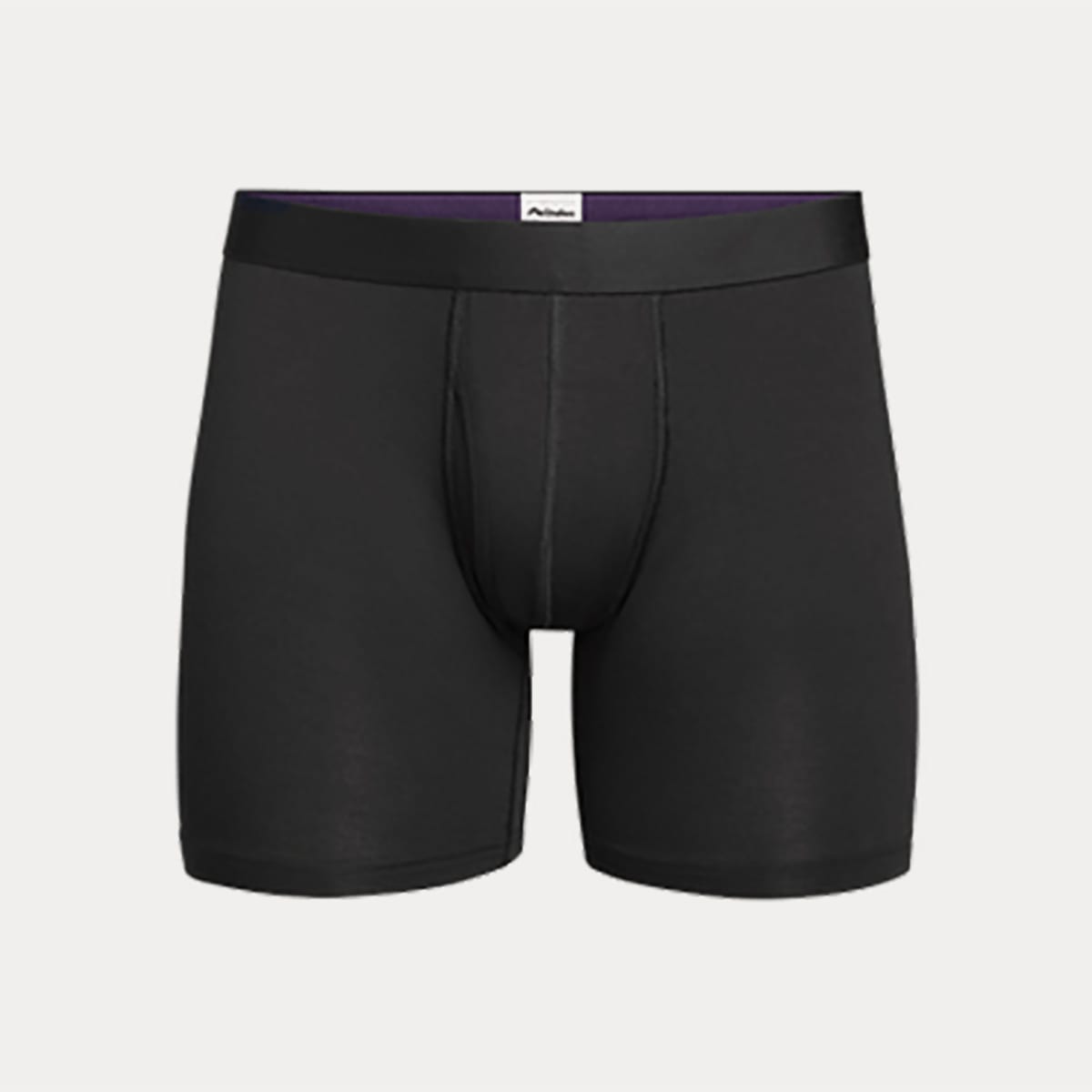 MeUndies are definitely the least "techy" of all the travel underwear. Honestly, aside from the comfortable materials (92% modal, 8% elastene), I'd barely categorize MeUndies as travel underwear.
The Fit & Complaints
MeUndies feel like cotton underwear, which is good for anyone that's not a hardcore traveler. I appreciate the comfort of traditional boxer briefs, but I guess I was hoping for a little bit more. True, MeUndies aren't marketed exclusively as "travel underwear," but the implications of lightweight, comfortable undies that wick moisture is undeniable.
The waistband is also extremely snug, something that will hopefully fade (but not too much) in time.
Conclusion: Good for Everyday, Not Awesome for Travel
It's tough to give MeUndies a strong travel recommendation since I'm unconvinced the modal fabric will dry as quickly as other more advanced travel underwear. They are super comfy though, and the range of colors and designs is fantastic, so maybe treat them as a budget supplement to your hardcore travel underwear.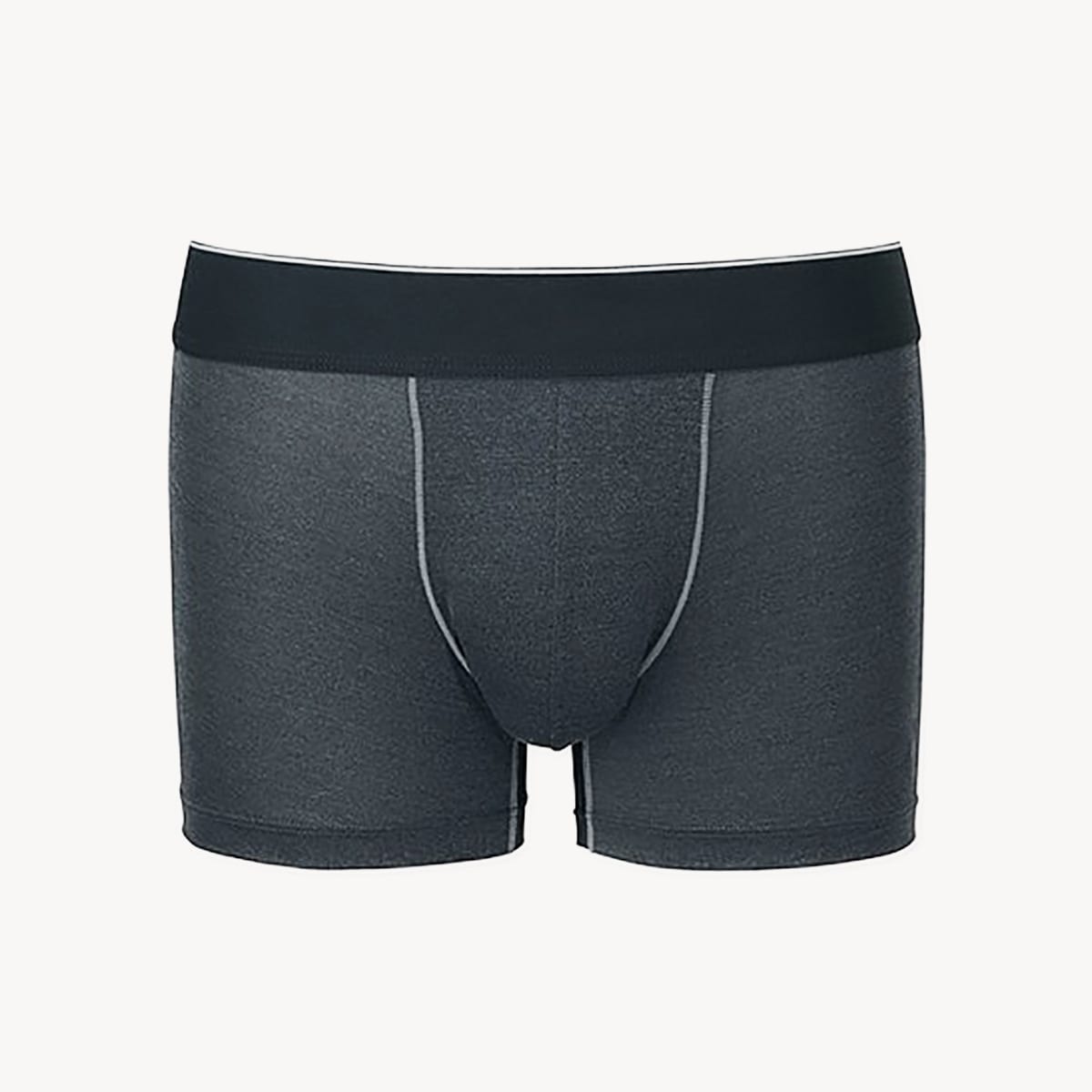 I've been a fan of Uniqlo tech garments since before I started rocking their stretchy men's jeggings (heck yeah, they're a thing). As far as your budget options go, Uniqlo is almost always going to come out on top.
As one 5-star review from 2013 simply says:
"Quick-drying, light, cool comfort. Everything you need for a pair of travel undies.
Beyond that, though, these are 1) the best-fitting pair of undies I've ever had, and 2) the best-looking pair of undies I've ever had. Uniqlo Airism, you've done it again."
Pretty resounding endorsement, and for $3.90 a pair (sale price), you can swap out your entire roster of outdated He-Man underoos and that leotard you keep insisting goes with everything. It's time to upgrade, my man.
The Fit
Uniqlo's Airism travel underwear definitely feel silkier than the ExOfficio line of travel underwear, but that's a good thing. I don't like clothing that feels too "travely," and that includes underwear. Sometimes decent moisture wicking is all you need. You don't need every single pair of travel underwear to look like they belong on the junk of a space marine.
Features
Mesh construction
Light
Quick-drying DRY technology
Anti-microbial, anti-odor self-deodorizing properties
Low-rise design for a stylish fitted feel
Complaints
The looser mesh fabric can bunch up a little around the crotch—not particularly awesome if you do a ton of hiking. Again, Uniqlo is a great budget travel underwear option. They never claim to be the best, just way better than your typical cotton underwear that takes three days to dry. If you're going on a 6-week Amazonian trek, maybe splurge for two pairs of ExOfficio and leave Uniqlo for salsa dancing in the city before your flight home.
Conclusion: The Best Budget Option
Upgrade your entire underwear collection.
You're too old to be wearing saggy ill-fitting underwear everyday. Forget about travel. Obviously, these are the best budget travel underwear option today. I'm talking about the rest of your life.
You're better than that. Stop wearing bad underwear. Upgrade to Uniqlo, add a few expensive pair of travel underwear as your go-to travel underwear and you'll never be in doubt over what to pack for any occasion.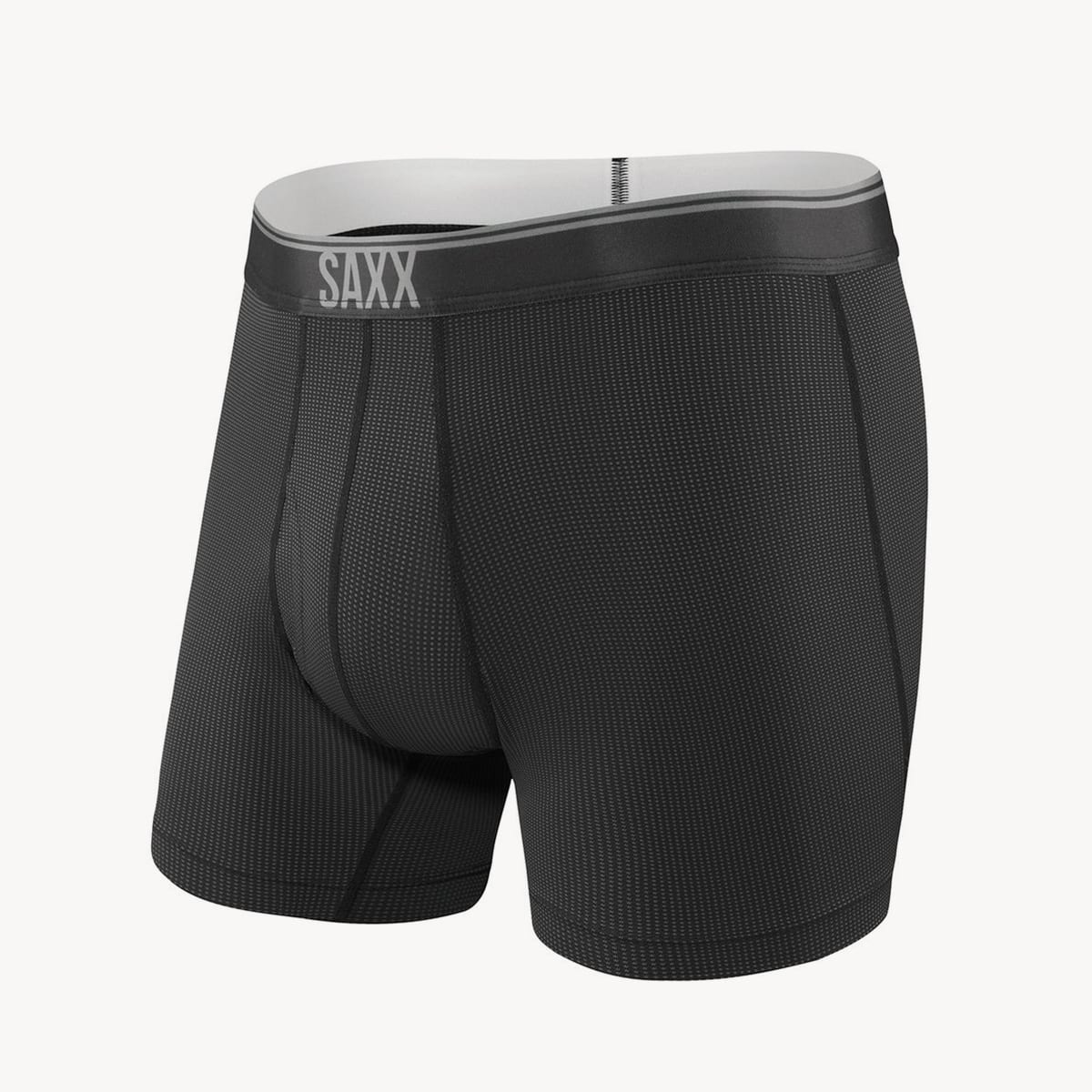 A little on the higher end of the price scale, these travel underwear sound ridiculous, but just give them a minute.
Imagine a pair of men's travel underwear that keeps your junk… separate from everything else. Saxx has made that dream a reality. The patented BallPark pouch of Saxx (seriously, they have a design patent) claims to make chafing a thing of the past.
The Fit
At the risk of sounding too blue, the pouch design of the Saxx travel underwear make a huge difference. It's a sea change in the way travel underwear function, and honestly I'm a fan. As a rock climber and cyclist, taking that awkward friction zone out of the equation makes active travel much more enjoyable.
Features
Comfortable Modal fabric
Moisture wicking waistband
Patented BallPark Pouch
3D Fit
Other Saxx Travel Underwear Options
The best part about Saxx travel underwear, is that you can customize the pair to your needs. They feature several different lines of men's underwear including:
Complaints
Honestly, not a whole lot of complaints on this one except for the steep price. If you're an active guy on the go, Saxx travel underwear get the job done in a way that other underwear simply doesn't.
Conclusion: Start Slowly Upgrading to Saxx
Try Saxx once and see how it treats you. The high price tag and unique design might scare you away from getting a few pairs at once, and rightly so. $40 is a lot for a pair of travel underwear. Keep your eyes peeled for online sales and snag a discounted pair when you can.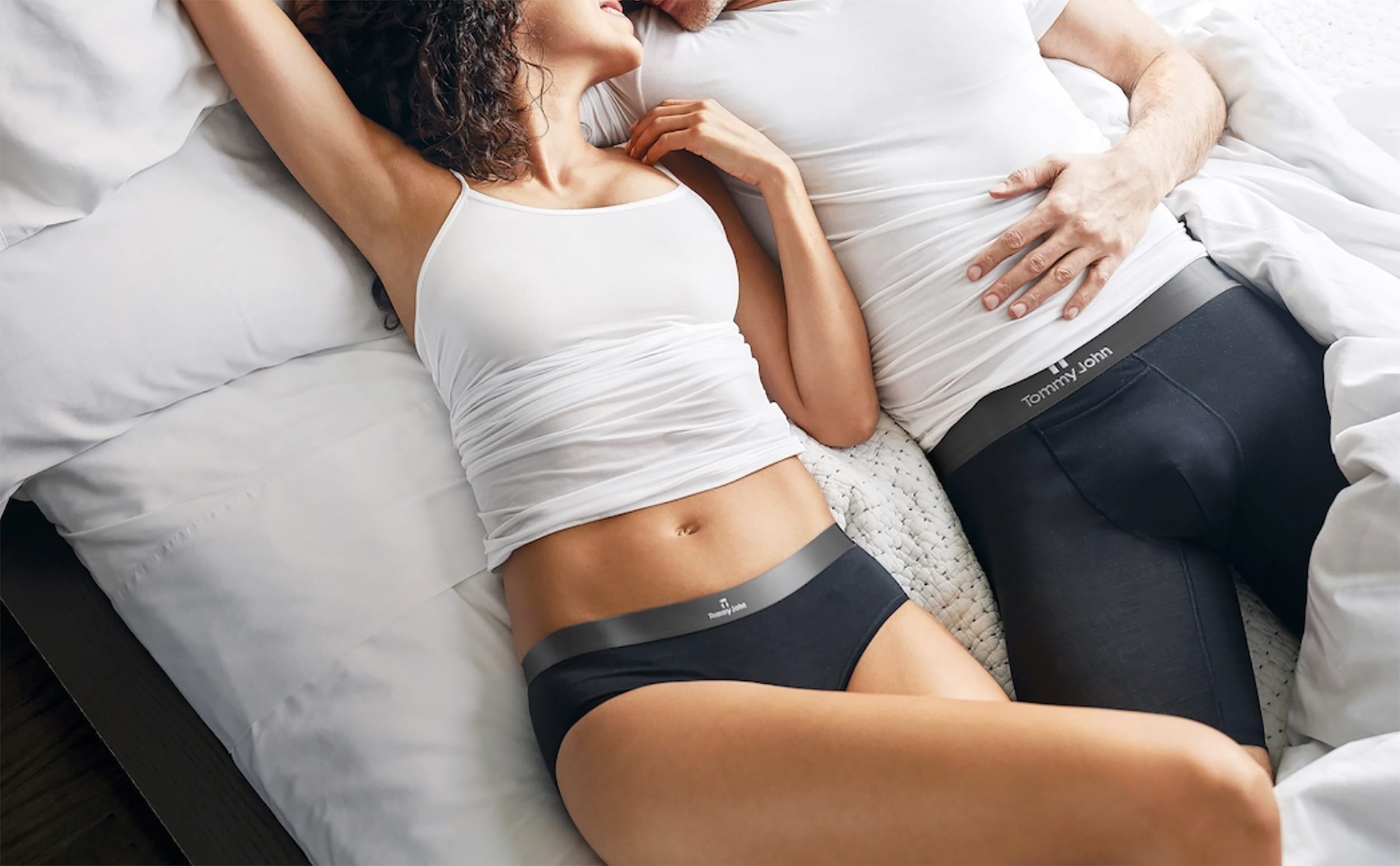 Women's Travel Underwear Reviews
Spoiler Alert: I don't know a lot about women's travel underwear. So, to get the firsthand scoop on how women's travel underwear perform in the real world, I had another avid traveler friend of mine, Elaine, try out two top-rated pairs of women's travel underwear, and Laura, my fellow writer at Tortuga, did all of the testing and writing about the rest.
Here's what they said: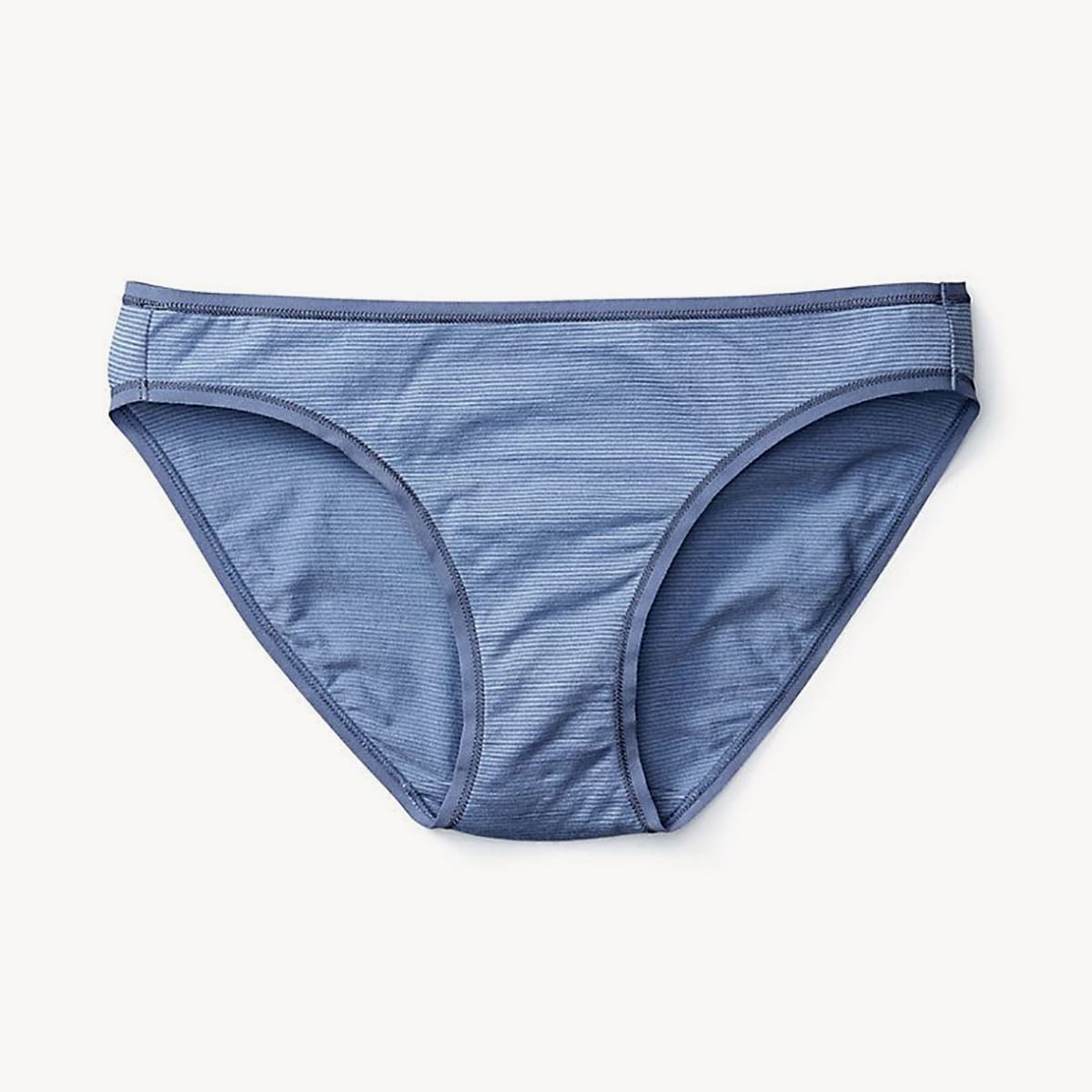 The Fit
"As someone who travels practically every weekend, fit and performance are very important to me." Shawn's friend, Elaine, just got back from a two-week trip to Europe and has trips booked for nearly every single weekend left in 2016. "My first impression of ExOfficio Women's Give-N-Go travel underwear was super comfy, soft, and I liked how the waistband didn't cut into me."
The Features
Treated for odor resistance
Breathable, lightweight, and long-wearing
Stretchy, diamond, mesh weave
Quick drying
Moisture wicking
Complaints
The cut of even the low rise bikini brief was a little high, even in her size (XS). "If I wore this with jeans, I'd be worried about the underwear poking out at the waist in the back." She went on to say a, "Simpler cut would be more practical," and she was, "Unsure how the lace will wear over multiple washes over time aka stretching."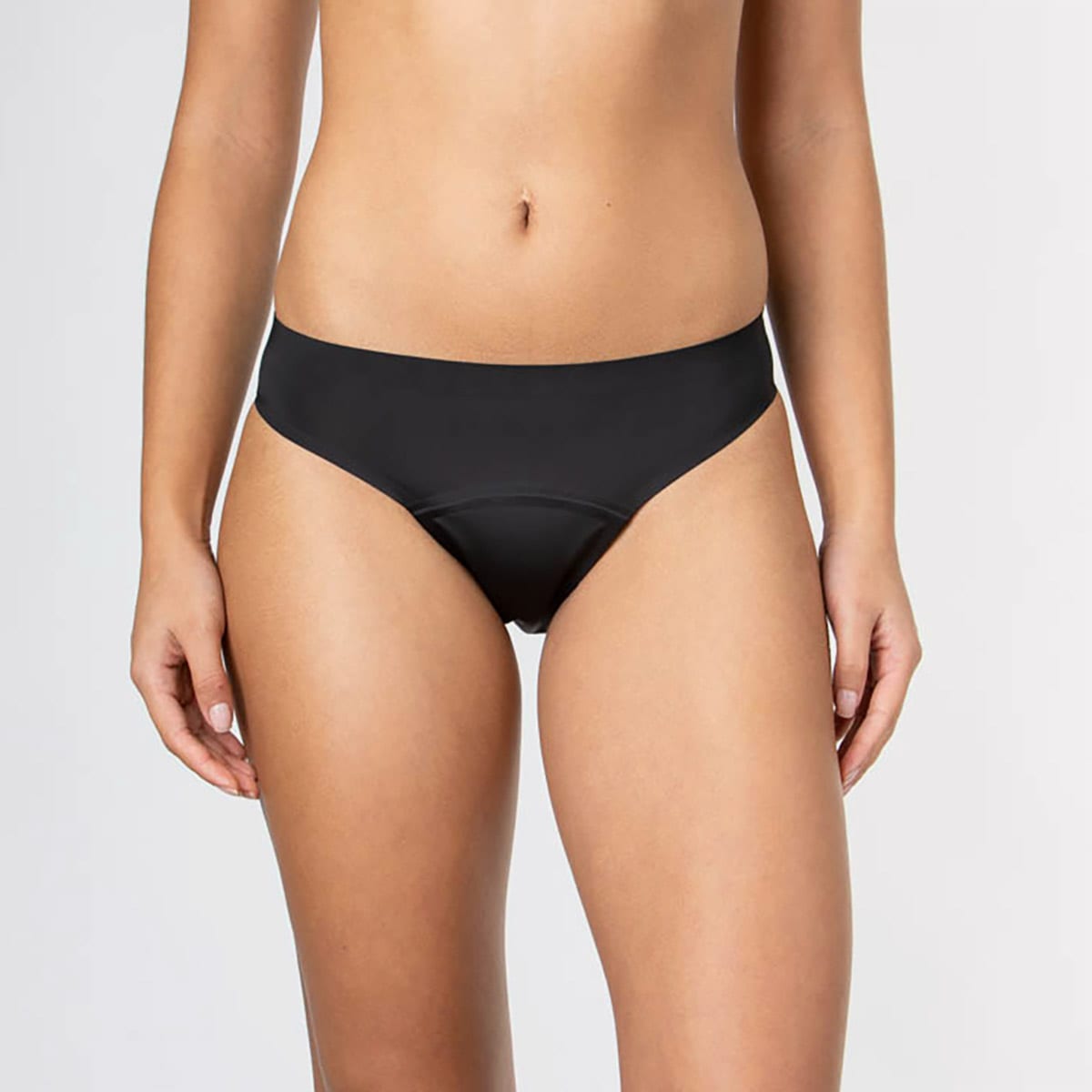 The Fit
Heath Ledger, Hugh Jackman, Chris Hemsworth. For years, women have loved the goods comin' from Australia.
Prepare to swoon for the newest Aussie import… one that you can take home.
Silky smooth, these undies are designed to handle your oops-I-almost-peed-my-pants-again workout or laughing moments AND your period (unlike the Icon undies above).
Talk about a double whammy. Making it friendly for carry on travel.
Features
Minimal seams so visible panty lines are gone
Modifier Technology: Super slim (3 mm), super absorbant, stain and bacteria fighting liner
Microfiber fabric
Changing the planet
Easy care: rinse, gentle cold machine wash, hang to dry
Seriously quick to dry
Complaints
No complaints, but one word of caution: upon first wearing, they are a little snug. In fact, a cute pink sticker on these undies warns you of that.
But once you wash and wear them twice, these undies magically contour to your body. Making me want more of 'em.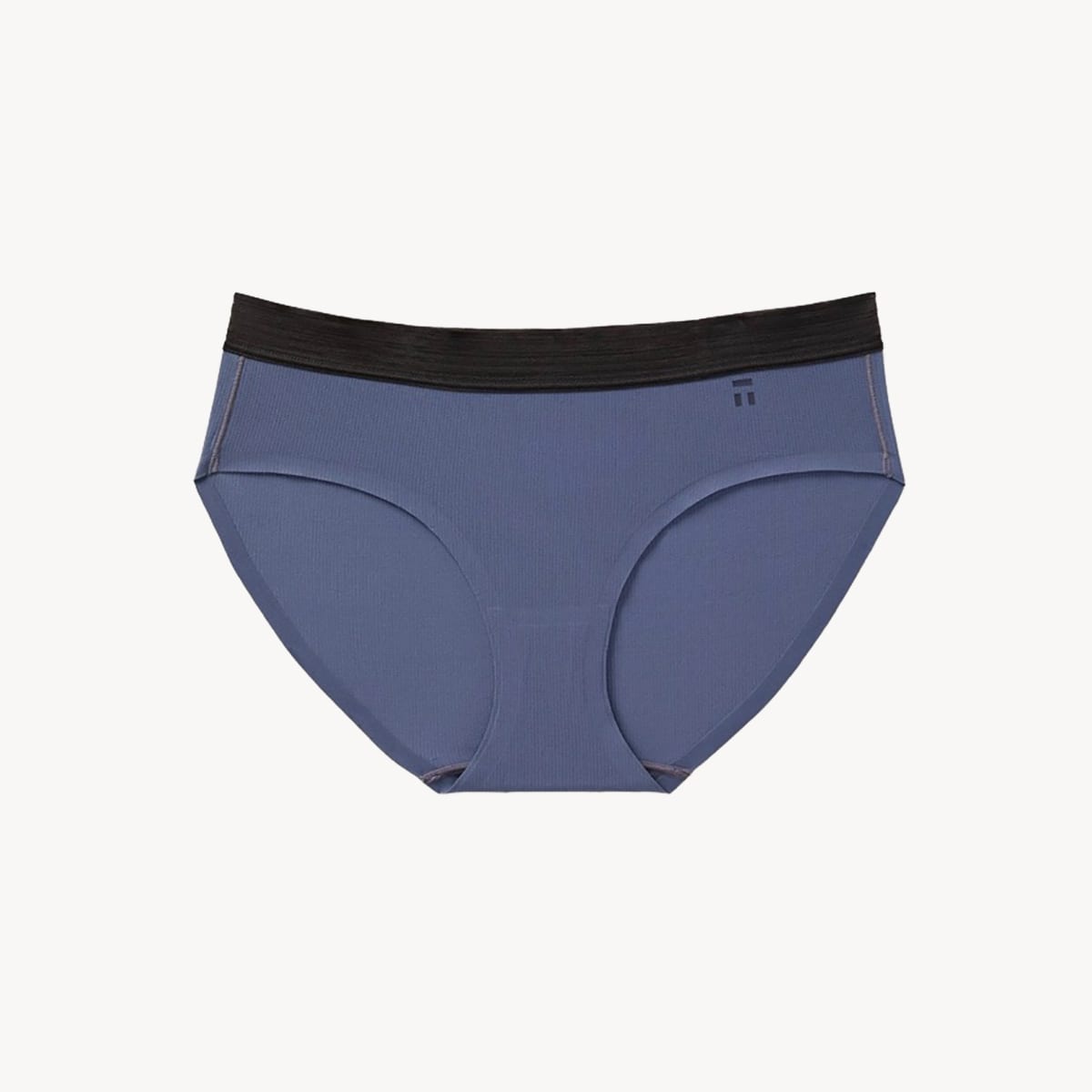 The Fit
One word: superb. They're light against my skin and it feels like going commando… without the fear of exposure or other unwanted embarrassments. Never once did I need to readjust. And every time I spied them, they made me smile in their pure, unadulterated hunt for comfort and — dare I say it — luxury.
Also, the sizing is spot-on.
I've gladly worn these undies for 24+ hours. Without any unwanted, smelly side effects.
Features
Moisture-wicking
Non-pilling (aka no lint balls or fuzz)
Anti-microbial
Dries in less than 4 hours
Won't roll or bunch
No visible panty line
Complaints
Let's be honest: the price is a bit steep for underwear. But as Kari, one reviewer says, "Expensive but worth the price – you won't regret it."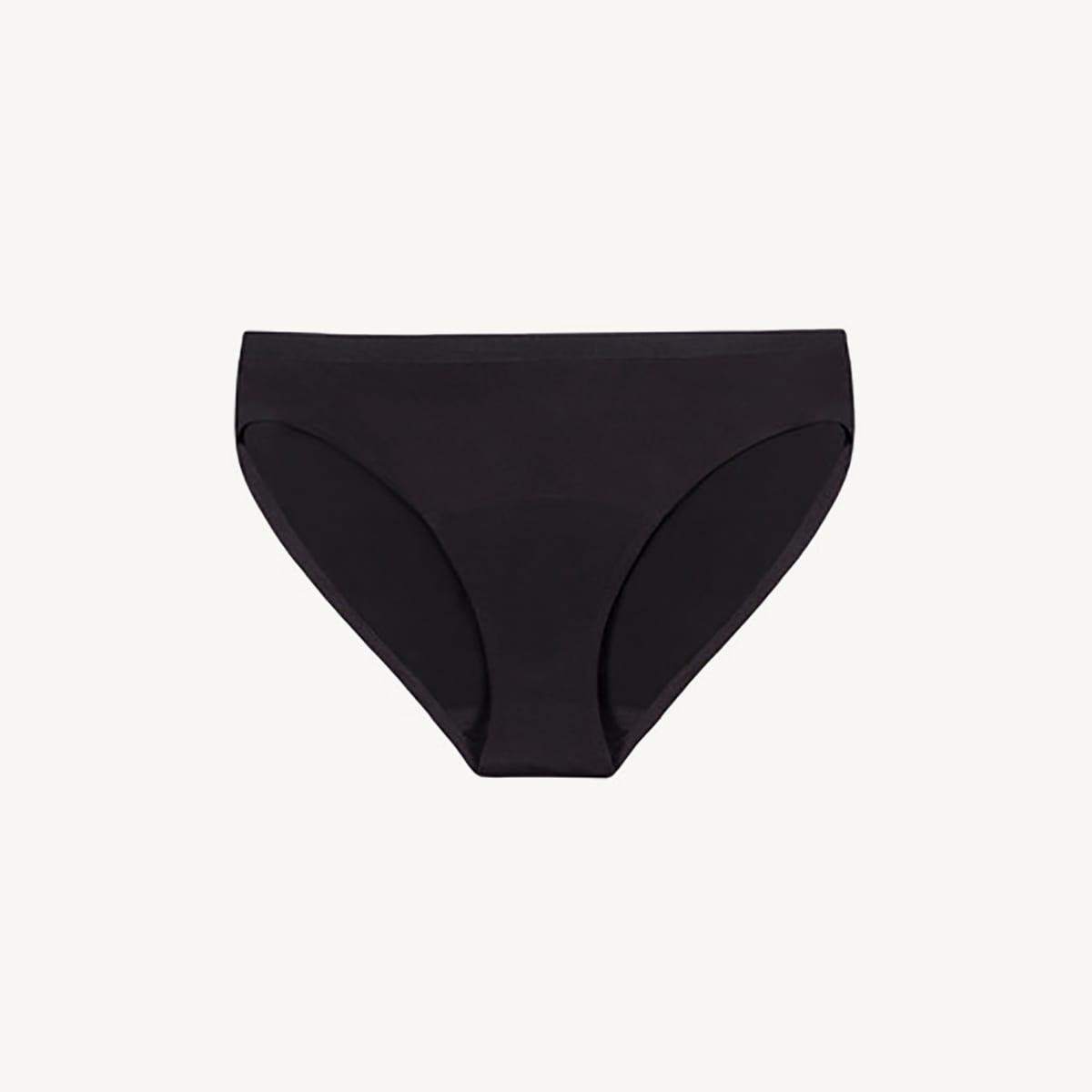 The Fit
Put aside the fact that, maybe, sometimes, when you laugh some pee sneaks out. Or that when you run, sometimes, maybe, pee flows out. Put aside the fact that you hate throwing panty liners into the world's rapidly-growing trash heaps.
And focus on one thing: these undies are cute. Right?
Now, add in all those above facts we just pushed aside. These undies solve all those problems. Gracefully. Without the feel of a diaper and the waste of panty liners.
In short: Icon has crafted brilliant undies. That fit beautifully, save the world, and keep you dry (and look good doing it).
Features
Odor-free (yes, seriously! I used these for my period — accidentally, since they're designed for pee — and had zero issues)
Super thin
Anti-microbial
Surprisingly fast-drying (takes roughly 12 hours to dry completely)
Changing the planet
Easy care: wash on delicate cycle or hand wash during travel; hang to dry
Complaints
None. Honestly. Well, only that I'd bought these years ago after I had my son.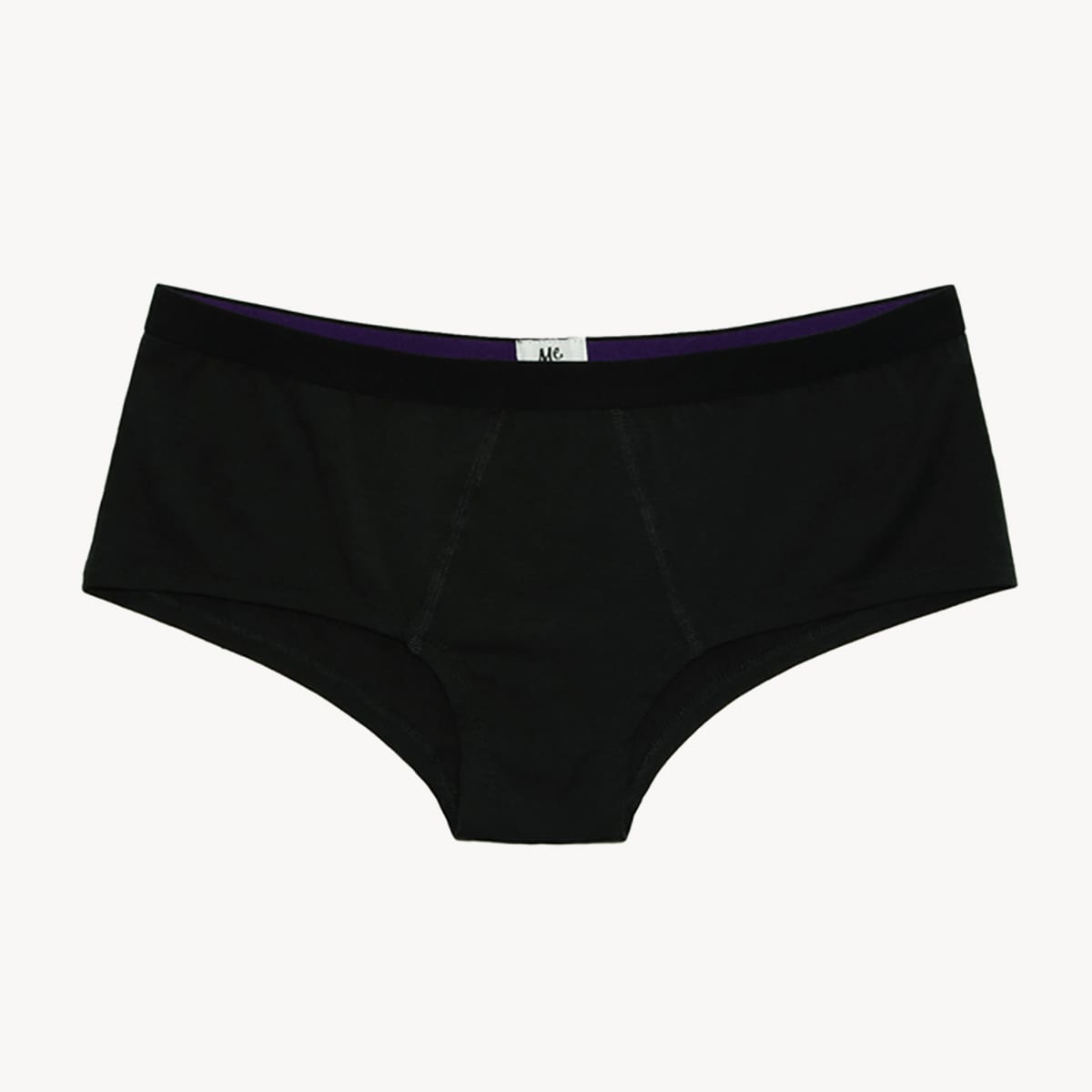 The Fit
Much more comfortable than ExOfficio, although at the expense of some functionality. From Elaine: "The low-rise cut is actually low-rise—which is nice—and I'd be more likely to wear these as my everyday underwear."
Complaints
"Not a whole lot actually. These underwear look fantastic—not at all like travel underwear—and the comfort level is exactly what I'm looking for on long flights and all-night bus rides. The slower drying time is a bummer, but I'd definitely pack a few of these for a long trip," says Elaine.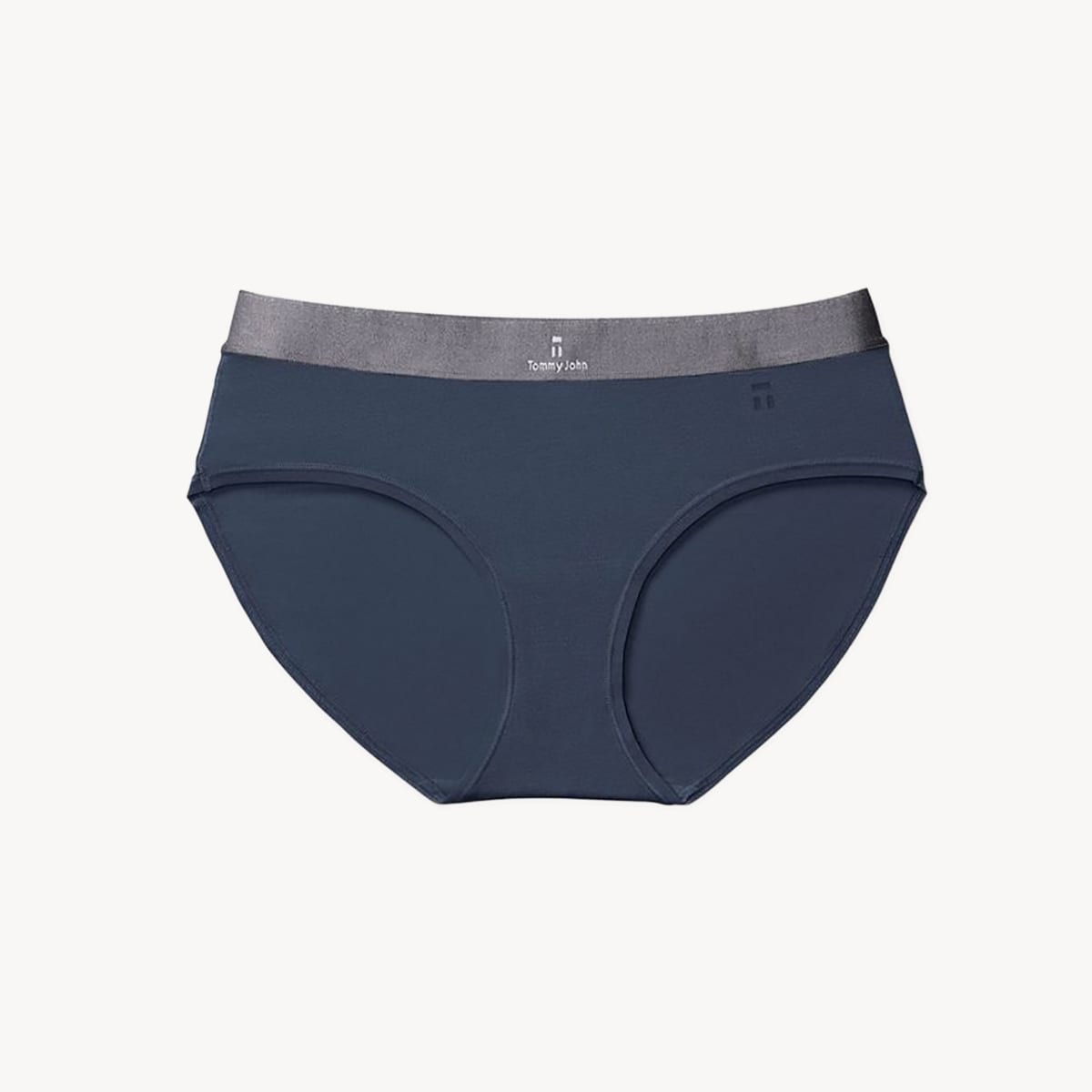 The Fit
I wasn't sure about the waistband look. It seems… manly. But as the day wore on, I grew fond of that waistband. It struck me as sexy in its deliberate juxtaposition, much like Halle Berry wearing a masculine tuxedo.
The size is perfect. The fabric is butter-soft against my skin. They feel luxuriously soft and high-end… without the super-high-end price tag.
Going to be sitting for long hours or exploring a new city all day? These are the undies I want next to my skin.
Features
Made from natural beechwood fibers
Keeps you 2-3x cooler than normal cotton
Won't roll or bunch
Stays put throughout the day
Dries 4-5x faster than normal cotton (perfect for washing in your sink at night!)
Complaints
Again, the price. And for these undies, they're only available in two colors: red and dress blues.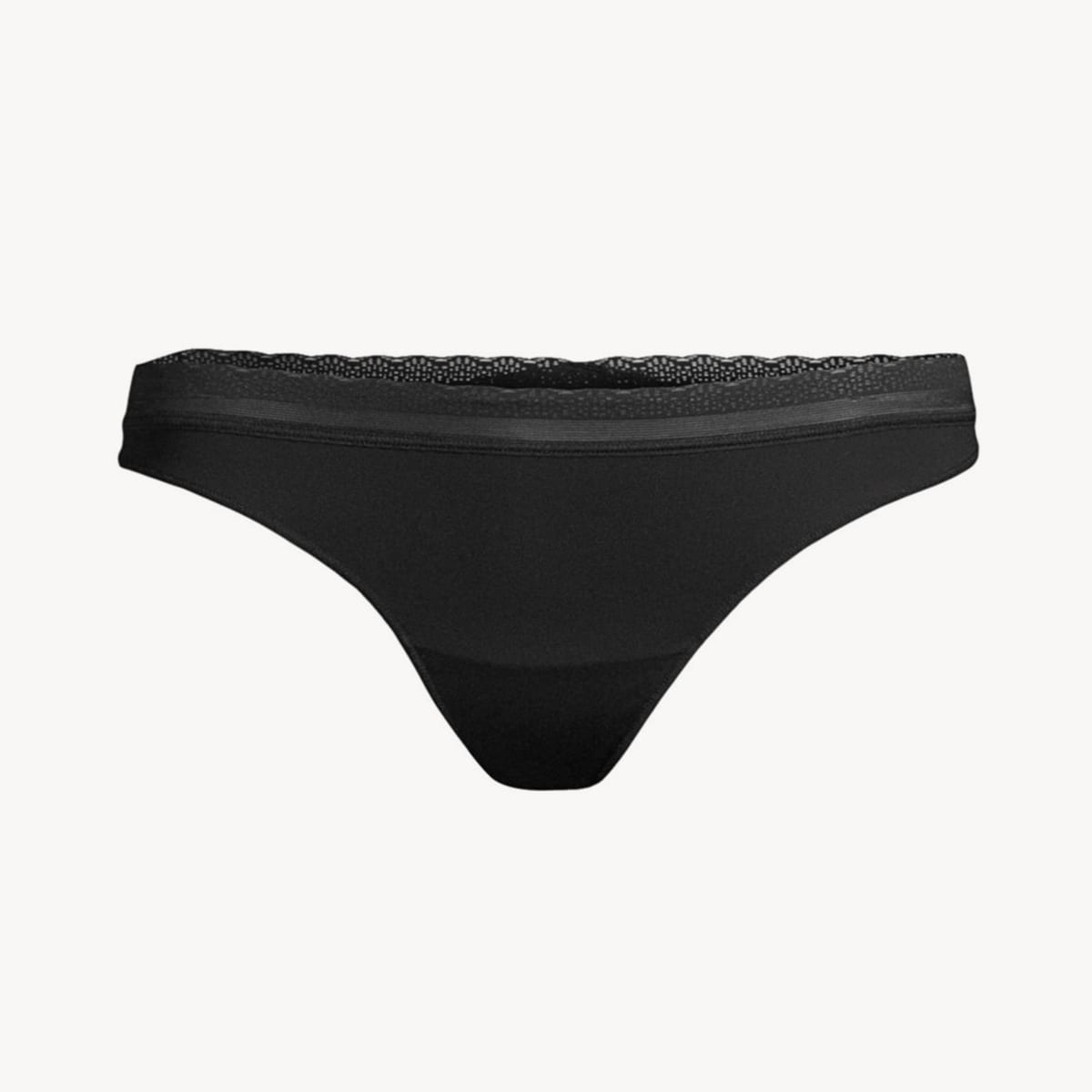 The Fit
If I were packing underwear that had to be quick-drying and sexy, these are the undies I'd pack. Lighter than air, they lend a naughty air to your wardrobe thanks to their sheer mesh and lace trim. What's more is they're comfortable. Yes, even as a thong.
Features
Quick-drying
Light and comfortable
Not bulky, so you can pack more in the same amount of space
Complaints
If you're not used to thongs, prepare to be uncomfortable. And they're mesh, so they're not exactly the endlessly comfortable pair that you'd wear on that longest of travel days.
Tortuga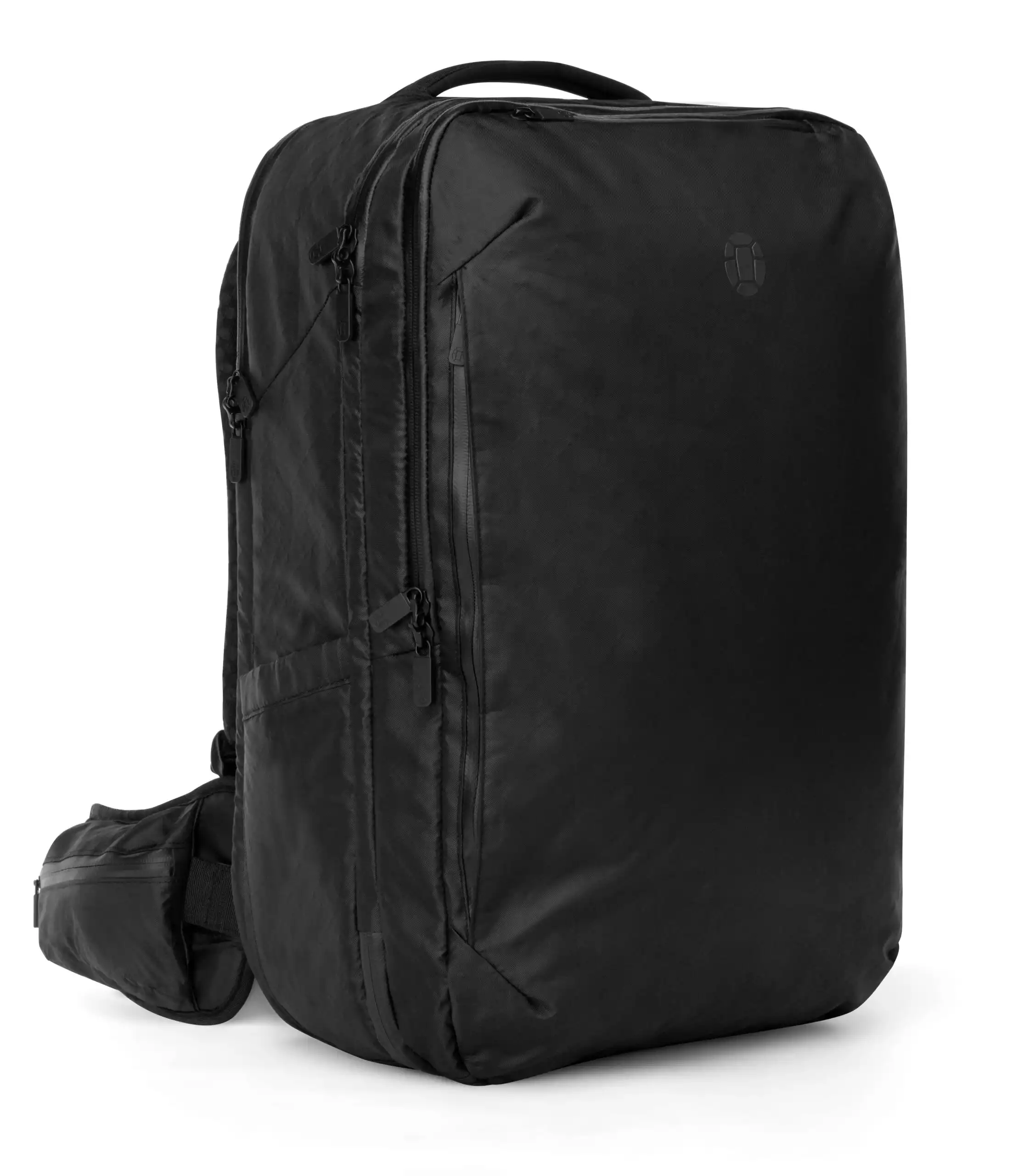 What About Disposable Travel Underwear?
I checked out disposable travel underwear and frankly, they look awfully uncomfortable. If you've ever had the privilege of wearing undies provided by a hospital, well, that's what disposable ones are like
Dry. Scratchy. Rides up in all the wrong places.
And I have a hard time recommending undies you just throw away. I love our planet and intend to preserve its longevity to the best of my ability.
So, I didn't include any disposable underwear.
Related Articles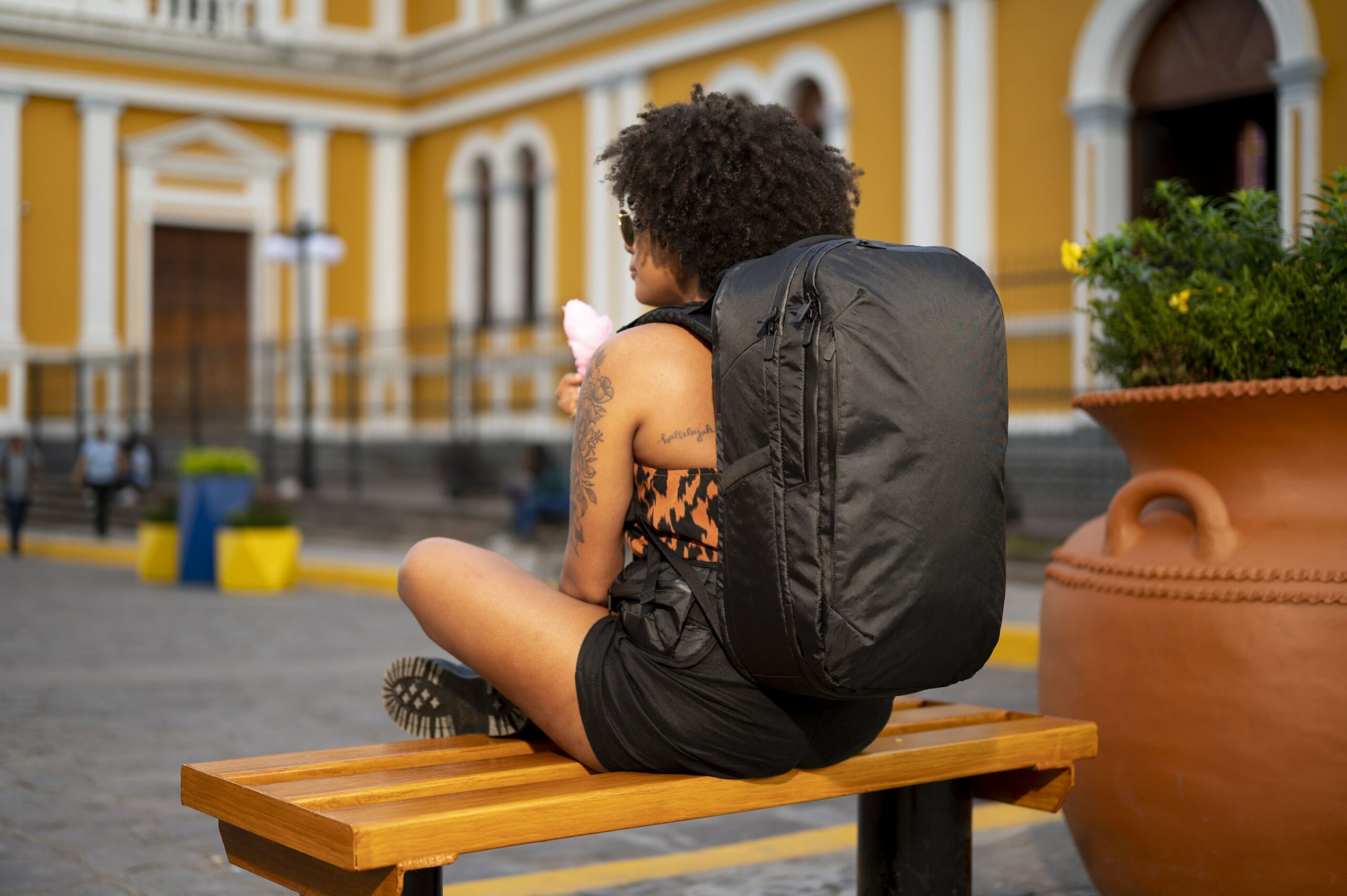 40L: Max International Carry On
Shop Now