Guide to the Best Travel Wallets for Men & Women
The Tortuga Promise
At Tortuga, our mission is to make travel easier. Our advice and recommendations are based on years of travel experience. We only recommend products that we use on our own travels.
Travel wallets are all about getting rid of clutter, keeping your valuables safe and organized, and making sure you enjoy your trip. Less is more when it comes to carry on packing. Nowhere is that more true than your bulky, unsafe, outdated wallet.
Keys, wallet, phone. When you head out the door, besides your travel backpack, that's all you really need. Heck, sometimes when you travel, you don't even have a set of keys or your phone. Truly minimalist travel and carry on packing is all about getting rid of the gear you don't need and slimming down the stuff you can't live without. And, like it or not, every traveler needs a wallet.
Stop lugging around a subway sandwich loyalty card-filled monstrosity. Streamline your travel wallet, and who knows' it might streamline the rest of your life.
Below is our guide to finding the best travel wallet for your travel style and needs — whether you want RFID blocking or a wallet that doubles as a passport holder. Then, find recommendations for 28 travel wallets for men and women.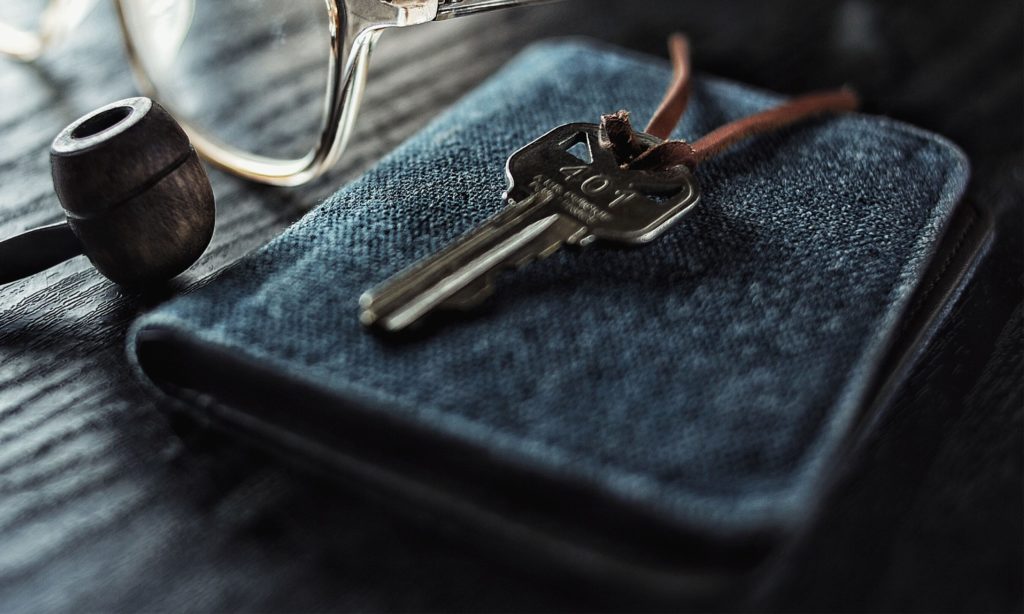 Are Travel Wallets a Good Idea?
Yes, a travel wallet can help savvy travelers keep their cash, cards, and identity safe. With identity protecting features like RFID blocking and security features like hidden stash pockets, a good travel wallet is more functional than an everyday wallet.
The kind of travel wallet you need varies by destination. Europe and Australia use a lot of coins, so unless you want $20 rolling out of your pocket every time you sit on the train, get a travel wallet with a dedicated zipper pocket. In South America, cash is king, and ATM fees add up, so carry a travel wallet slim enough to fit in your front pocket (aka theft proof), yet big enough for your cash.
Besides size and zipper pockets, here's what to look for in a travel wallet:
RFID blocking: These wallets have metal fiber mesh that prevents people from stealing your identity with an radio frequency identity detection (RFID) device.
Minimalist and streamlined: These wallets have just the basics, a pocket for your credit cards and a pocket for cash (if that).
Passport holder: These are larger wallets with room for your passport.
Zippered pockets: If you think you'll have a lot of change or small items you want to keep close (like a SD card), a zippered pocket is a must. Some also have hidden stash pockets.
Fabric: Travel wallets come in a number of different fabrics—leather, carbon fiber, aluminum, canvas, and even a waterproof paper called Tyvek.
Water resistance: For outdoor adventures, a water resistant wallet can keep your cash dry and usable.
Even the best travel wallet is a compromise between size and function. Do a little research into the currency of your chosen destination before you buy something that you won't use. Like a money belt.
The Best Minimalist Travel Wallets for Men
Sometimes, all you need is a credit card, ID, and a bit of cash. These wallets get that.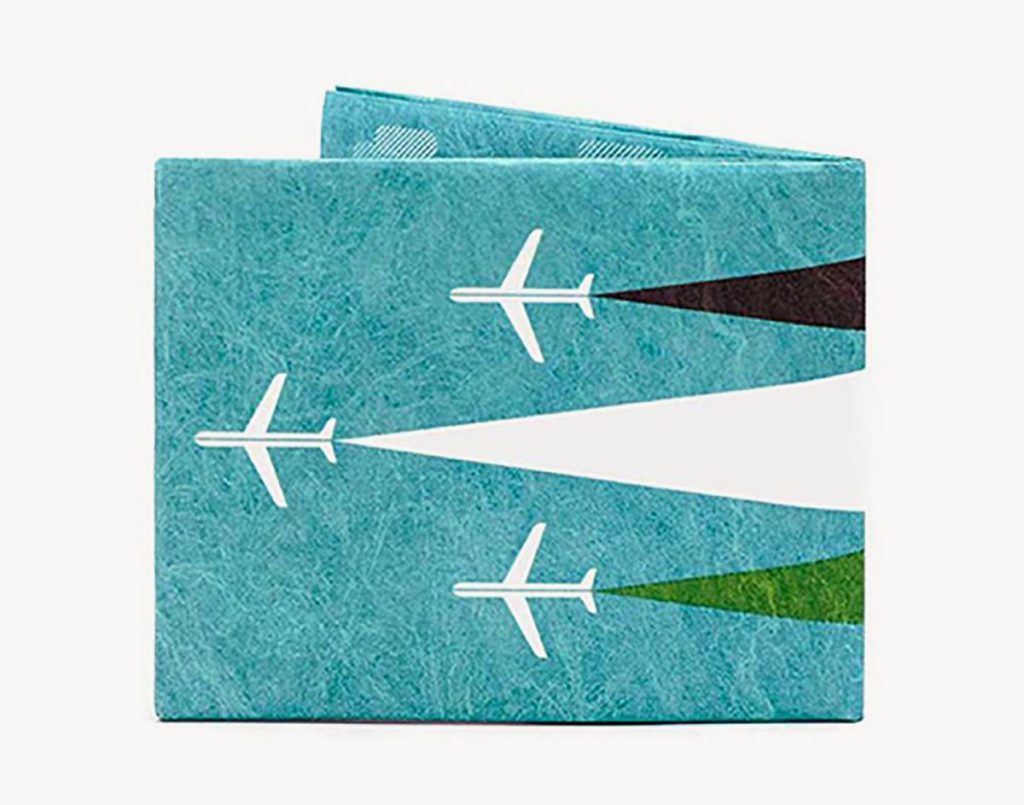 I picked one of these futuristic durable paper wallets up a few years ago, and I loved it—while it lasted. While durable, they just don't last as long as other wallets. And that's ok.
These wallets are incredibly thin (just 3mm!), stupid light, and they'll last for a few months of heavy use.
The best part is that they come in a wide range of awesome colors and styles, so go nuts and get one that really highlights your travel persona. I loved mine, and I remember it all these years later. That's saying something.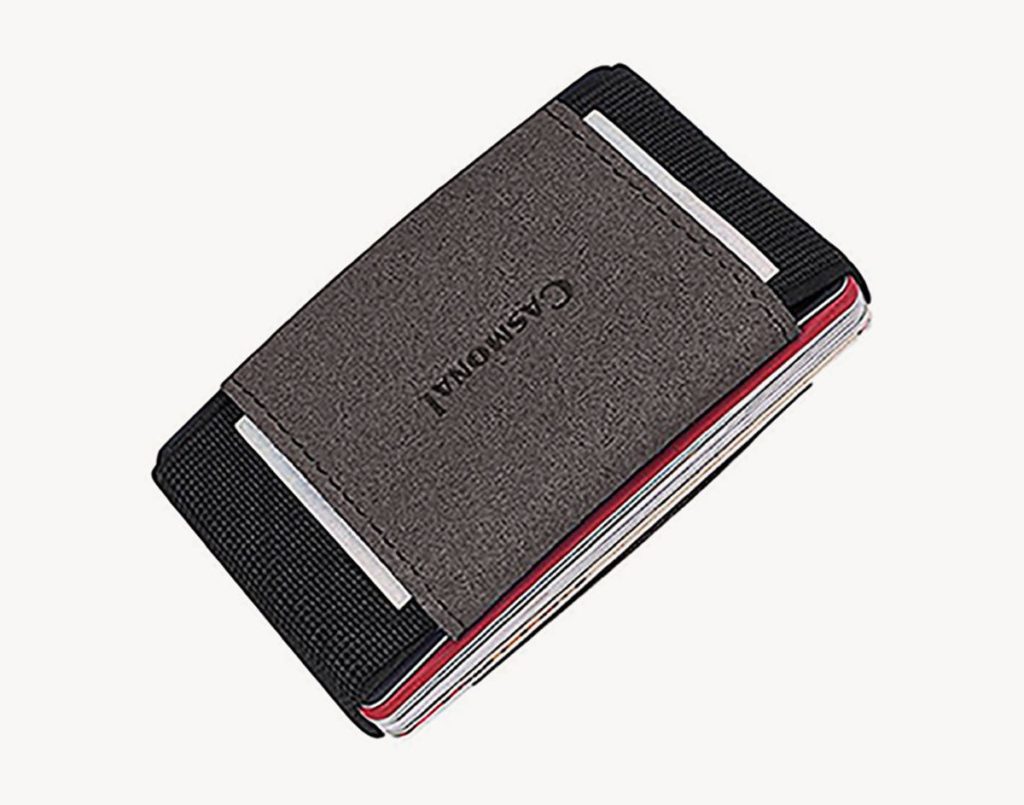 If you're looking for a great budget travel wallet, the Casmonal Elastic Travel Wallet is a steal. The design is similar to the Nomatics Basic, with slightly more give and capacity thanks to the elastic band.
Stuff up to 6 cards in the main compartment with room for your cash and other small items. These wallets are interesting, light, and a great way to flaunt your minimalism… if that's even possible.
The wallet comes in 20 different color combinations, so that might help.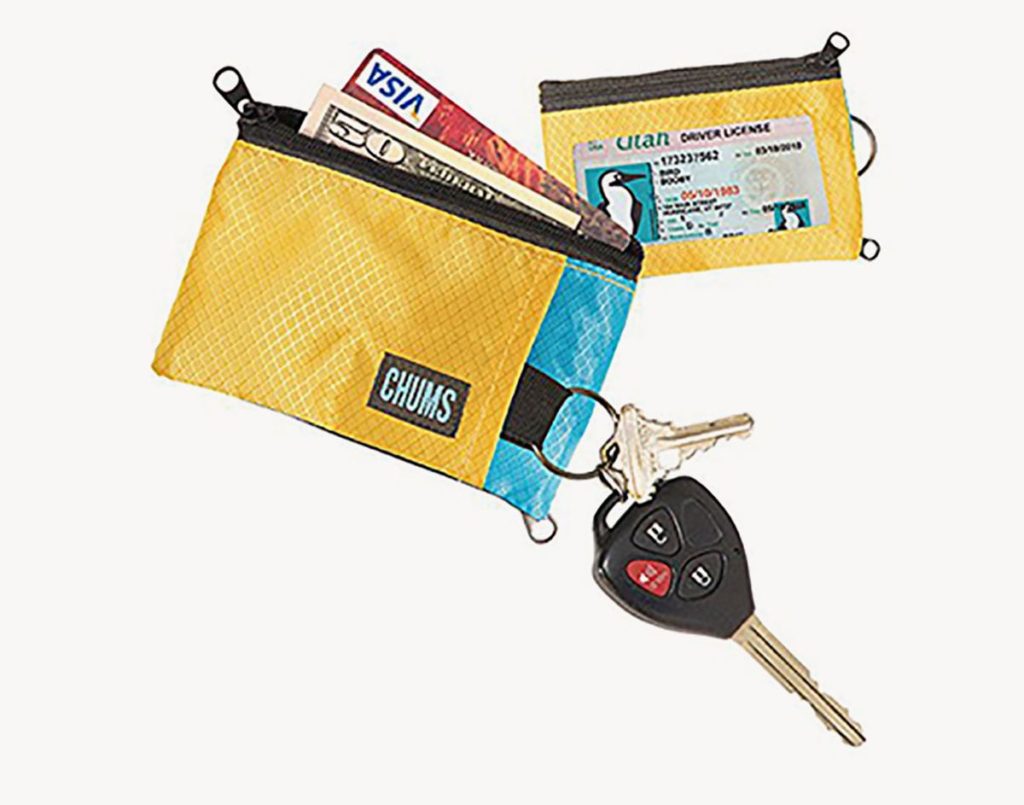 I'm a big fan of this "fanny pack" of travel wallets. As a surfer, I appreciate the zippered construction and nylon material, as well as the key ring.
This wallet/coin purse is perfect for keeping your wallet and keys together. Always. Ideal for travel in Australia, New Zealand, or Europe, especially if you're a budget traveler trying to keep track of every one of those precious coins.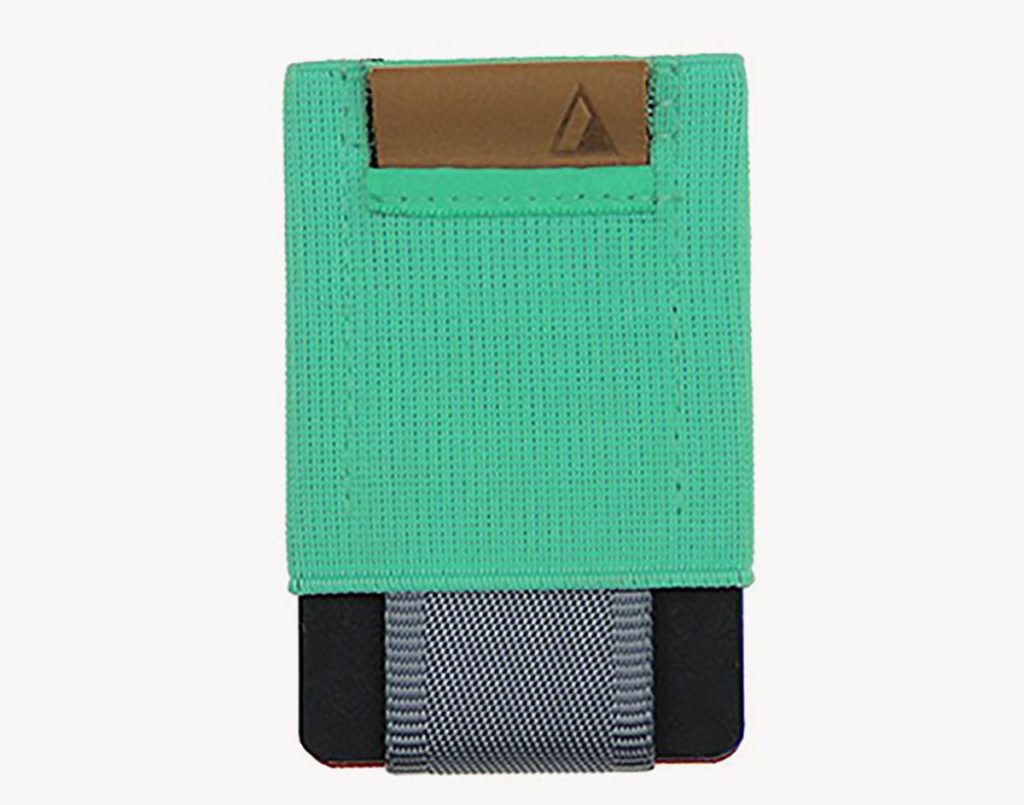 This sleek, minimalist wallet is the epitome of "less is more." Designed around the idea that most travelers use one card everyday, Nomatic created an easy access tab for getting to your most used card. This wallet is great for every day carry, but it's really designed for digital nomads and savvy travelers. You have your one loyalty card (that thing that gets you free flights), and you use it everywhere. Keep it handy with this minimalist wallet.
The stash pouch is also great for your Airbnb key or valuable coins when you're abroad, and the main compartment holds an additional 3-4 cards with room for cash.
I'm a big fan of front pocket, minimalist wallets, and I've been rocking this wallet for a while, and while it's a bit of a squeeze, I dig it. Keep your nicknacks, photos, and souvenirs where they're safe—in the cloud.
Not all money clips are created equal, especially when some are made out of actual upcycled polyester firefighter hose material.
Each wallet is unique, since they're made from actual firefighter hoses, and they can obviously take a beating. Woven with T-90 nylon thread, and with room for 4-8 cards and cash, these wallets can take anything you can dish out.
With over 241 reviews, and a 5-star rating, what are you waiting for? Also, did I mention they're made out of firefighter hoses? Oh, I did. Cool.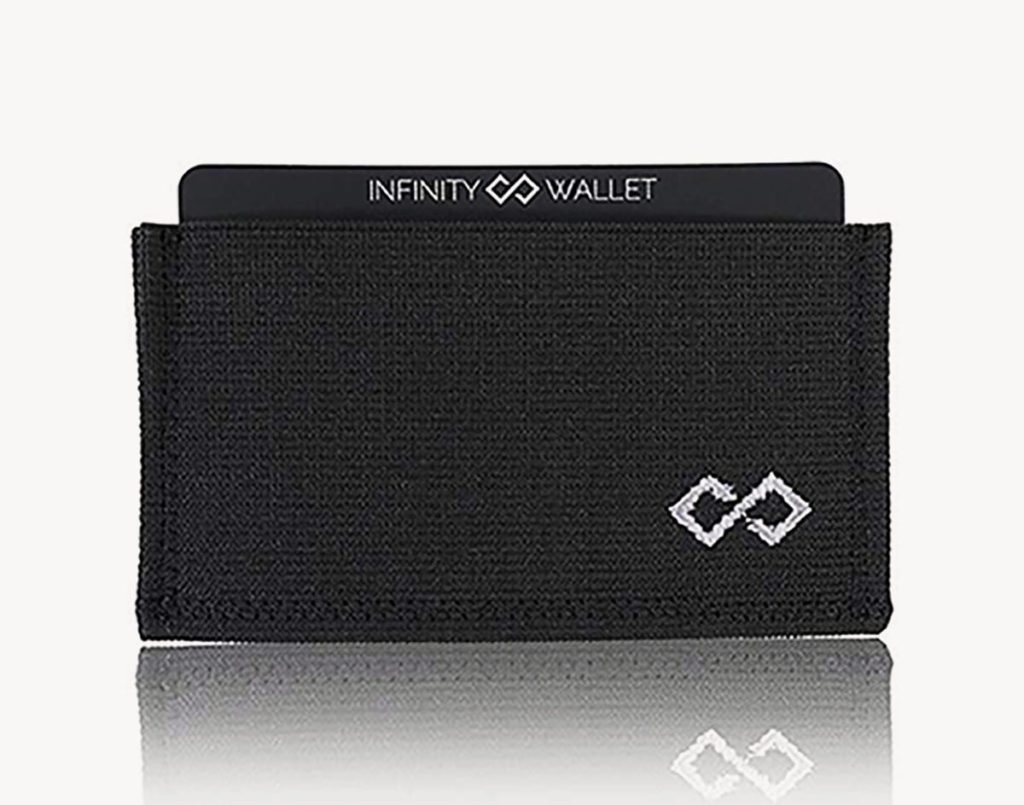 This coal black, super slim nylon-elastic fabric travel wallet is only for the true minimalist.
It features one main stuff pocket that stretches to accommodate up to 10 cards (although you won't want to fit that many), and a cash pocket, which is small. This is a great wallet for weekend travel or for the digital nomad that lives in the cloud.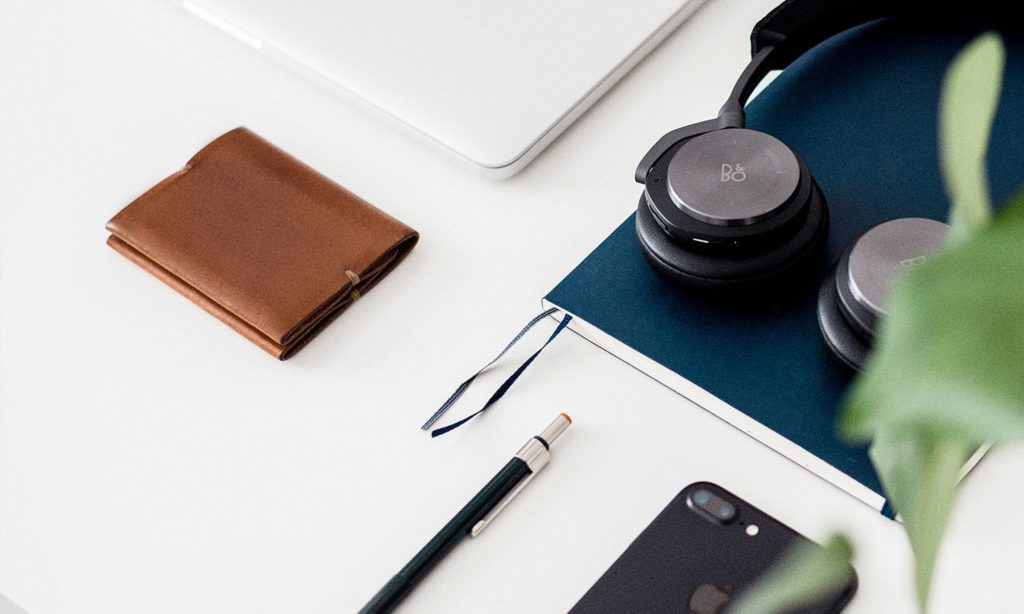 The Best RFID Travel Wallets for Men
Unlike regular wallets, RFID-blocking wallets have a thin metal mesh in them to prevent people with RFID readers from reading personal identifying information, like credit card details, in your wallet.
Another great departure from bulky bi-fold wallets that just don't fit in your front pocket, it's got six card slots, and another dedicated "everyday" card slot. Plus, there's a window pocket for your ID, so you don't have to dig it out all the time.
The RFID blocking is a big plus over other slim wallets, and it adds a significant amount of capacity without a lot of bulk. The wallet weighs just under 1 ounce (depending on the material you choose). I'm a fan of the cork fabric for the ultimate lightweight, resilient travel wallet.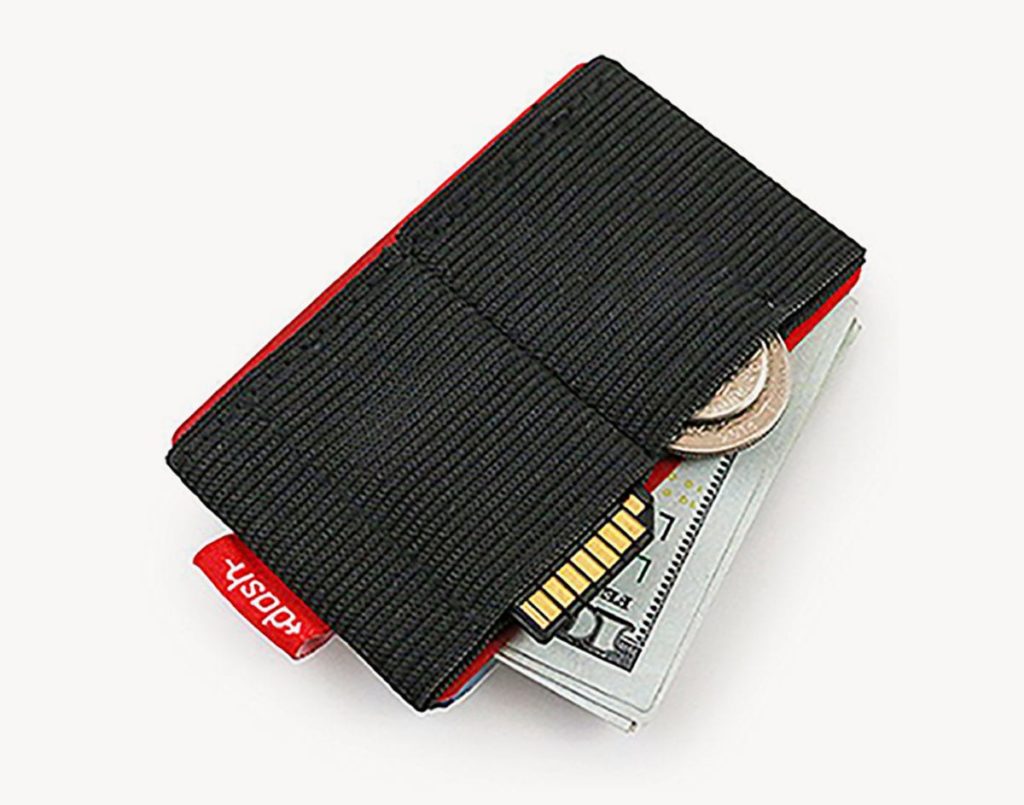 This every day carry wallet from Dash, one of the bigger names in the wallet industry, features a slim, minimalist design, but manages to tack on a third organizational pocket. One for cards and cash, another for small items, and a third for change.
The strong elastic band keeps everything in place without taking up any space. And, of course, it has RFID-blocking built in.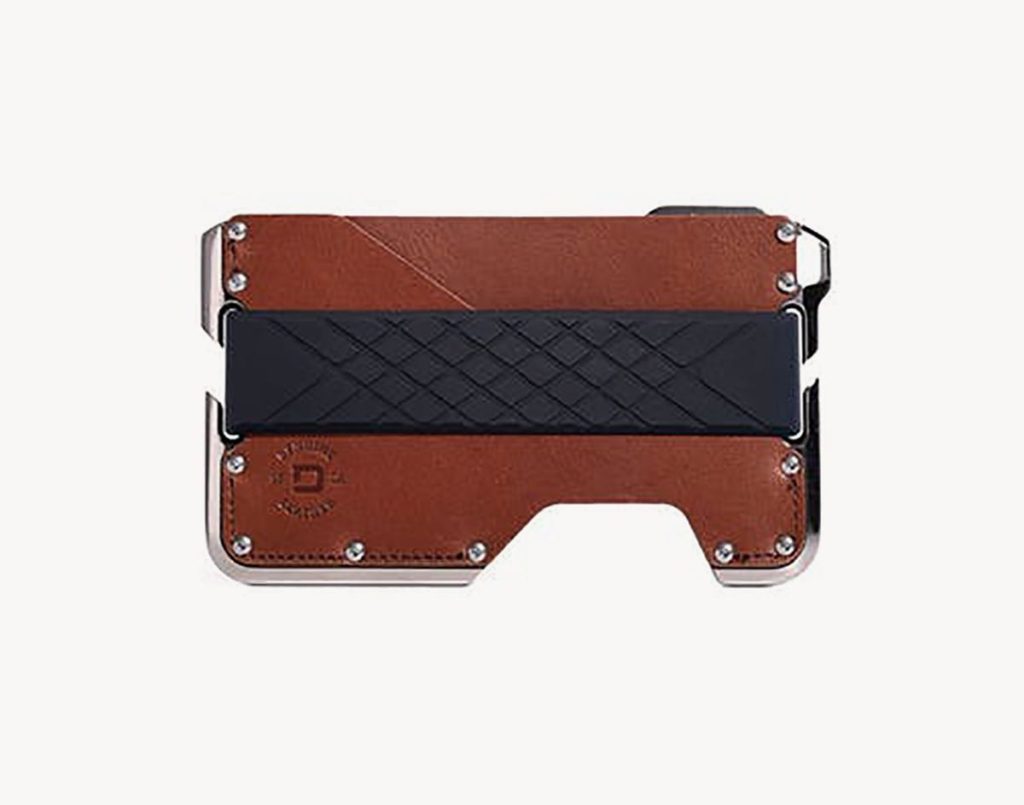 According to the Django Products description, this heavy duty wallet is built to "solve problems." And it does. This minimalist powerhouse holds up to 12 cards while still looking slim and feeling light thanks to the anodized aluminum hardware and silicon band/cash strap.
Finished with premium leather and built-in RFID blocking, this wallet is stylish and will help protect your identity abroad.
Bellroy is the Cadillac of travel wallets. Made from premium grade leather, packed with features like internal pull tabs, four easy access card slots, a hidden coin pouch, flat bill section room for 12 cards, and RFID-protection it's no wonder everyone wants one of these.
Everything they sell is also backed by a 3-year warranty. Bellroy makes a great travel wallet.
The Best Stylish Travel Wallets for Men
I'm not a huge fan of spending all your money to get a fancy wallet, but if you can afford weekly trips to Ibiza, you might as well look the part with these sleek, stylish travel wallets.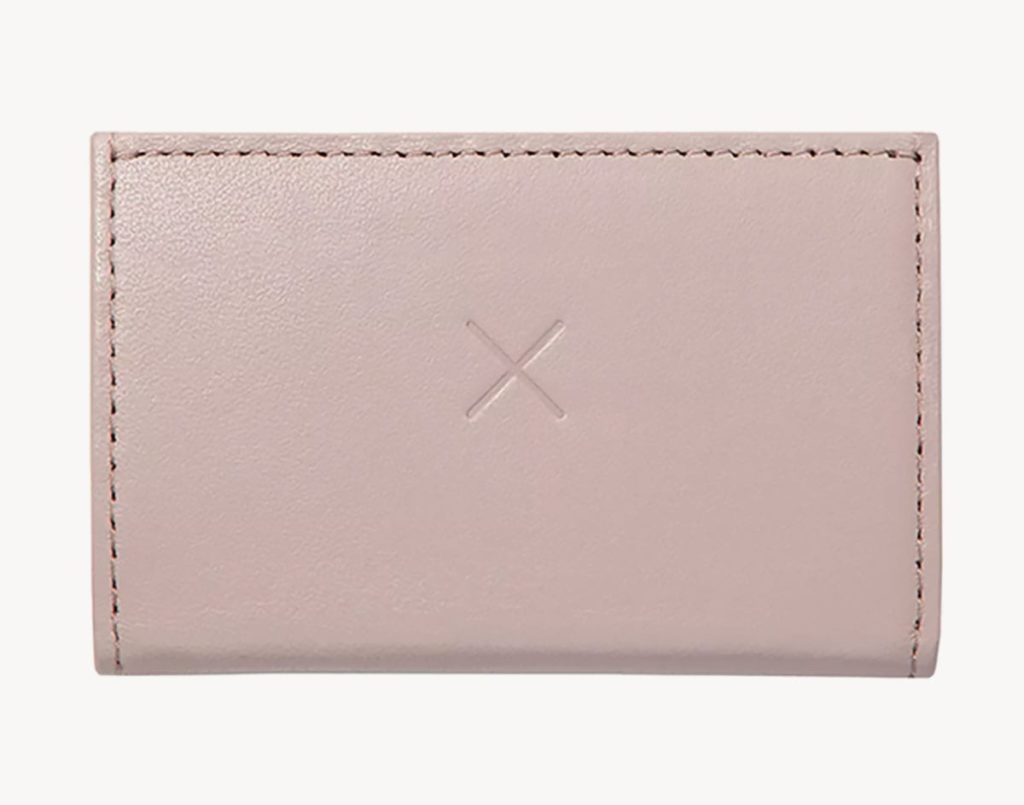 This stylish leather wallet is all about sleek minimalism. The microfiber lining, herringbone patterned elastic band, and leather exterior make this one of the coolest minimalist wallets you can own. Guaranteed to start a conversation, if that's what you're pulling your wallet out for.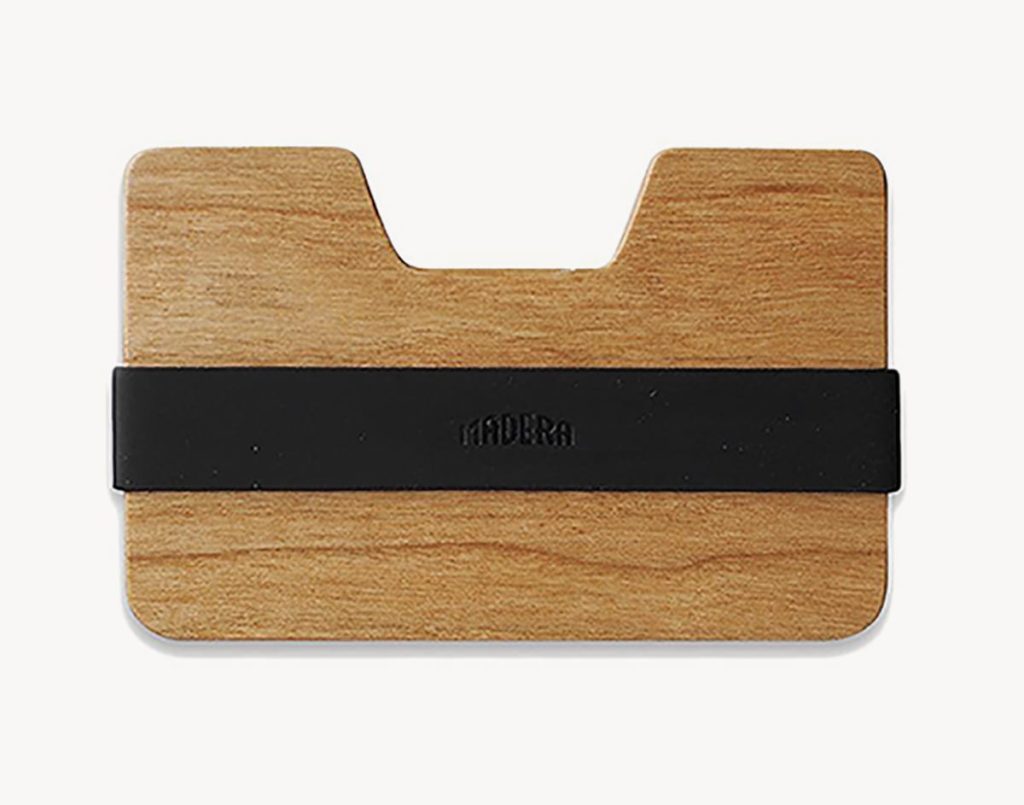 It doesn't get cooler than a minimalist wooden wallet. It just doesn't. Perfectly designed to hold 6 cards and cash, this masterpiece even features a hidden pocket for a spare key or coins. Seriously, this wallet is beautiful. It comes in cherry or walnut.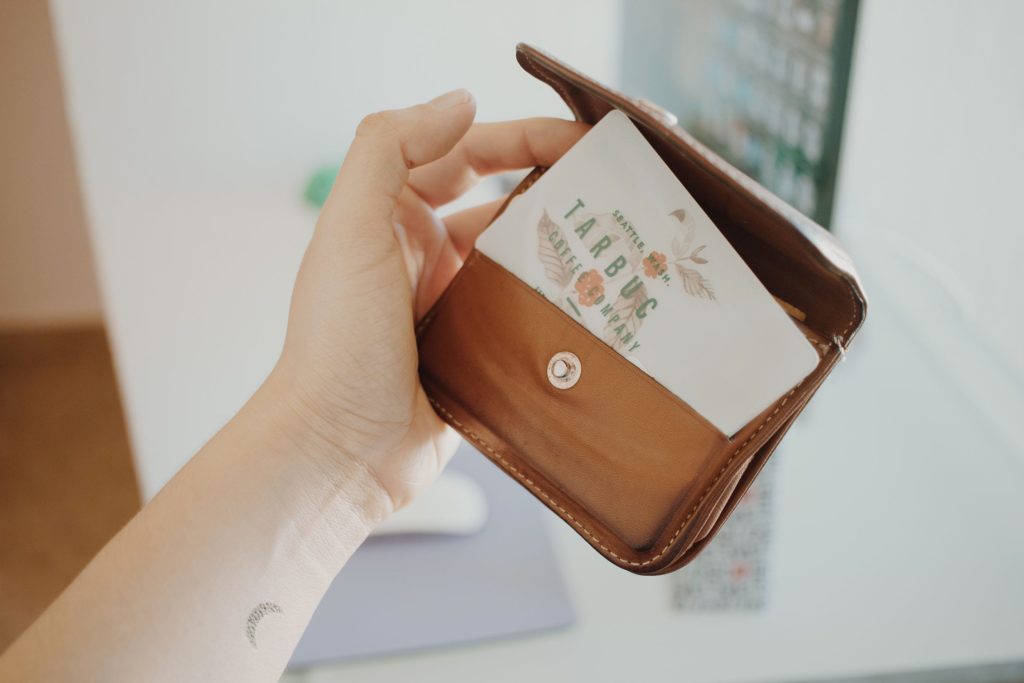 The Best Minimalist and Slim Travel Wallets for Women
For small purses and minimalist travelers, these slim women's travel wallets will fit the bill — and your bills.
A snazzy, small black wallet that only brings the essentials: six card slots, one zippered pocket, one exterior ID pocket. Think of this as your must-have wallet for a small purse. Or if you're not a "wallet kinda person" but need someplace to keep your cards and ID, this wallet is for you.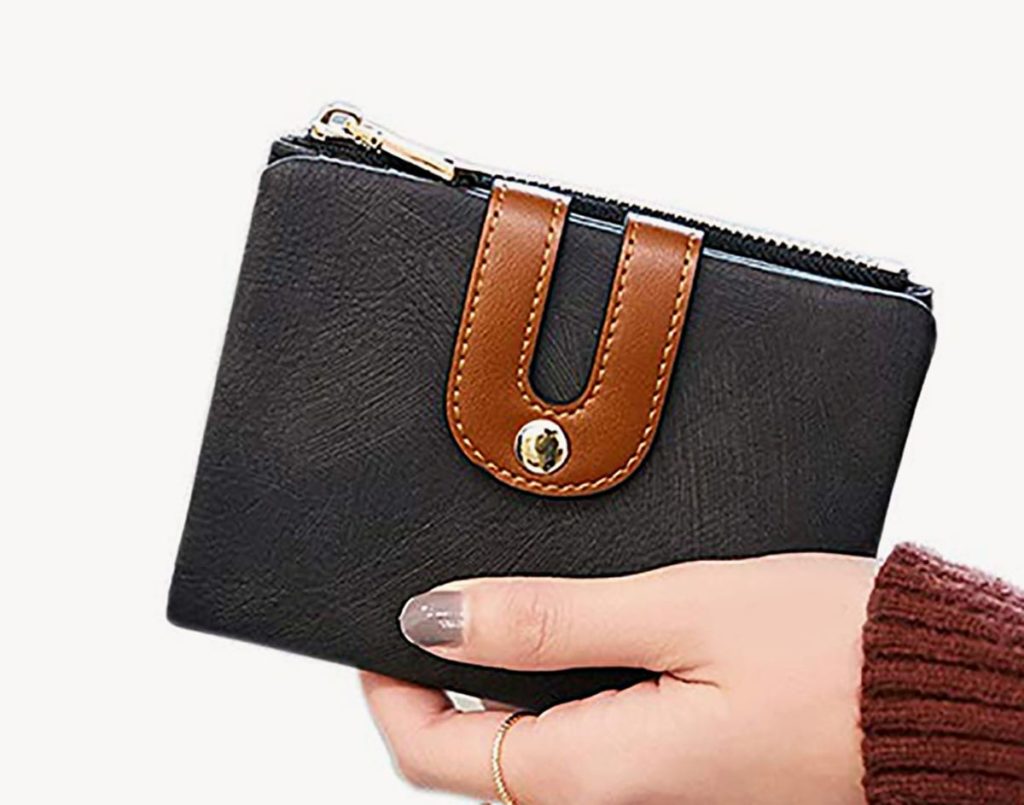 My favorite part about this wallet? The brown U-shaped leather on the top. It gives this wallet a smile. Based on the 4.3 out of 5 stars that 50+ reviewers gave this wallet, I'm not the only one who likes it.
One reviewer said, "Very easy to get at everything, cards stay put and yet are easy to see and slide out. Slots for frequently used cards and lots of room to tuck away the ones you don't need as often."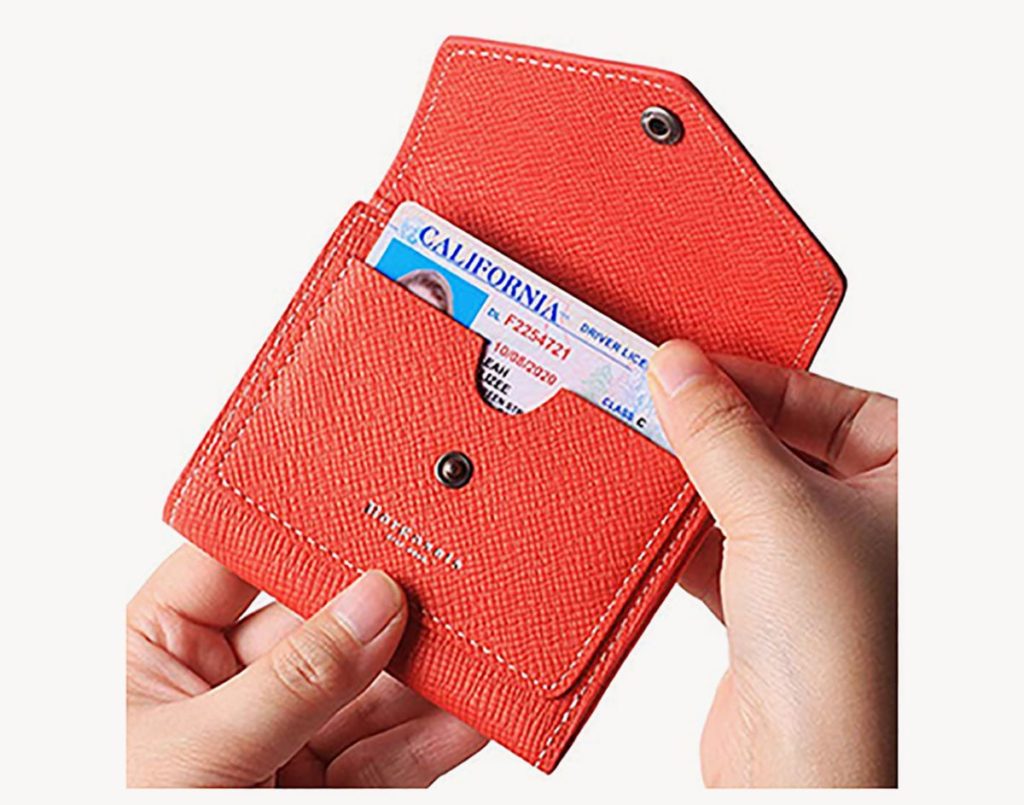 For a slim women's wallet, look no further. This slim and — dare I say it — cute wallet is perfect. Hardly wider than an iPhone 6 Plus, it's crafted with leather and scores a whopping 4.6 out of 5 stars based on 147 reviews on Amazon. Their only complaint? No change pocket.
The Best Travel Wallet Clutches for Women
A small leather wallet with a zippered top that packs more of a wallop that you'd expect from its unassuming outside. To quote one reviewer: "The size may look small but it has lots of room/compartments for everything I need to carry."
This gorgeous leather wallet kept popping up in my research. Everyone raves about it from its classic, sleek look to its great size. Listen to Sher She Goes gush about it:
"There's tons of room on the inside and I can even stuff my iphone 6S plus inside, which is a huge plus in favor of the Michael Kors travel continental wallet. I especially love the durable saffiano leather, which only needs a spot clean to get off dust and spills."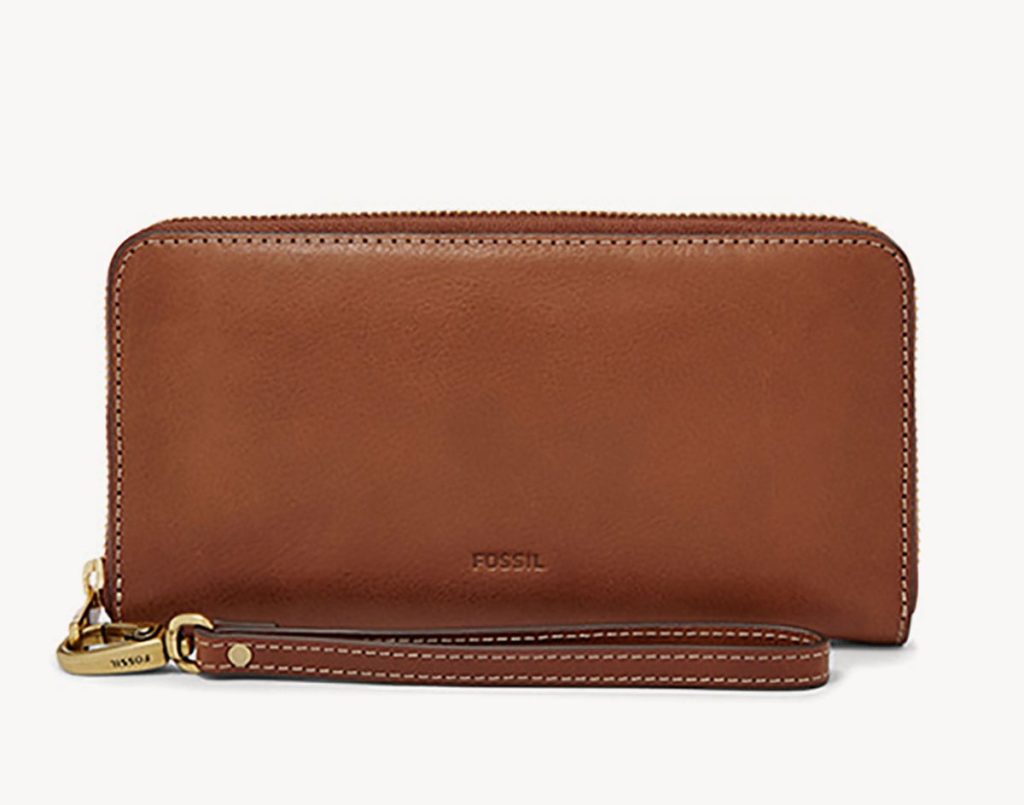 This beautiful leather clutch doubles as your wallet and your purse for a night on the town. A wrap-around zipper keeps all your essential neatly tucked away. With 4.5 out of 5 stars based on 200+ reviews, you know this beauty is well-loved.
You can even tuck your iPhone 8 Plus safely inside. So you don't run the risk of leaving important things in the Uber's backseat when you reach your Airbnb.
The Best RFID Travel Wallets for Women
If RFID is what you are looking for, these are the best travel wallets for women with RFID blocking capabilities.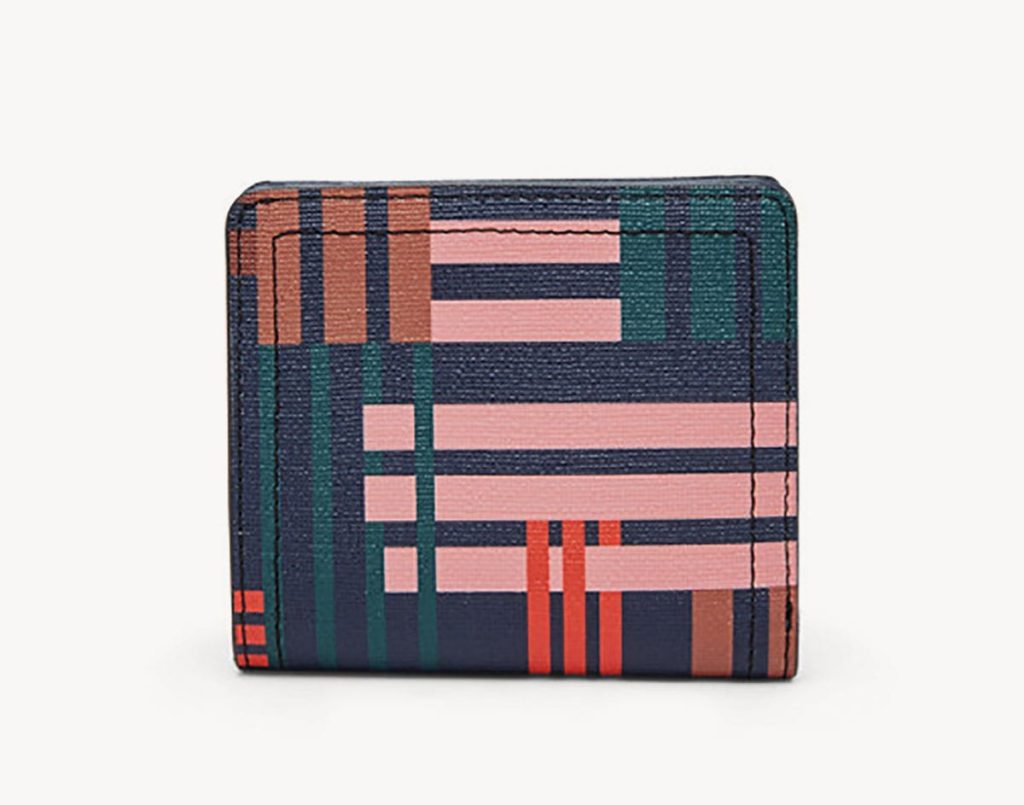 This small, sleek one-snap and one-zipper bifold brings snazz to your game and minimalist styling to your wallet. Five credit card slots and two billfold pockets keep you organized without going overboard. Small enough to slip into a small bag for a night out on the town. Bonus: it also is RFID blocking.
A checkerboard clutch that has boasts it all: RFID tech, 13 credit card pockets, 2 hidden pockets, 2 ID sleeves, coin pocket, and an interior filing compartment. I kid you not. So if staying organized on the road is your thing — this wallet is made for you to keep receipts, tickets, souvenirs organized.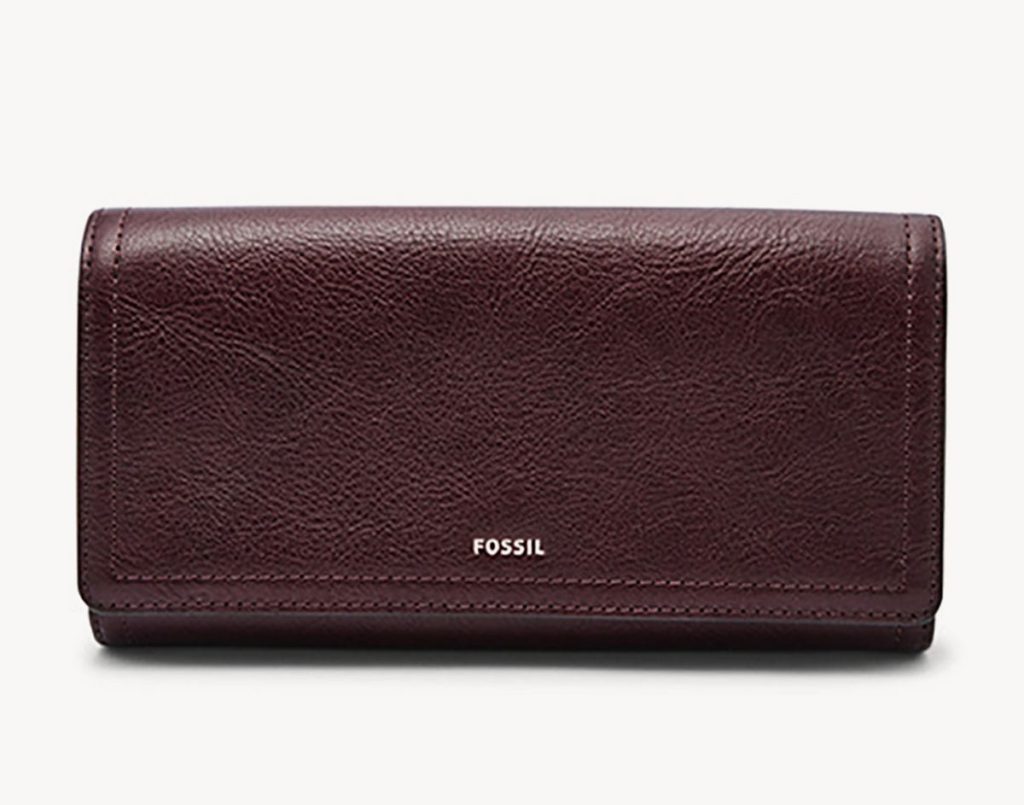 Supple leather that ages better than George Clooney. Yes — you might have found your soulmate in this wallet. It features RFID tech, 12 credit card slots, an interior zip pocket for your super MVP items, and a back exterior pocket to slip your phone inside. Consider it your office on the road. Be still my beating heart.
The Best Women's Travel Wallets for Passports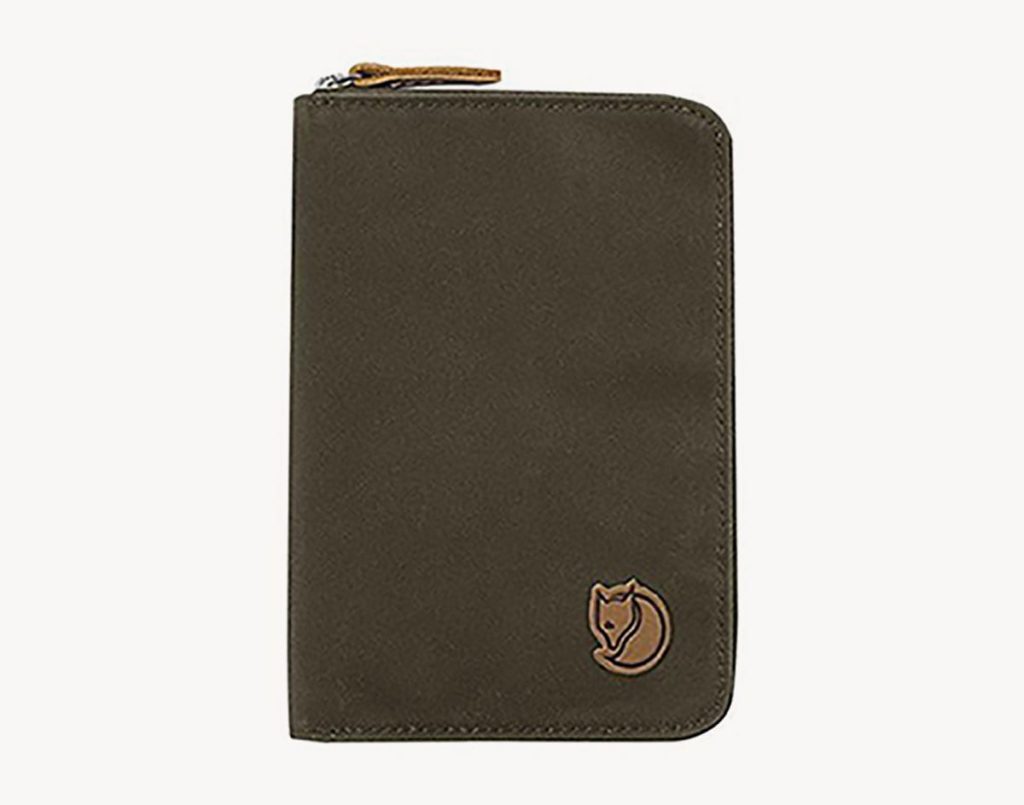 A rugged wallet with a minimum of fuss and a maximum of gets the job done. Deep pocket to stash your money and it's big enough to carry your passport.
"Personally, I prefer this smaller Passport Wallet — even though you have to fold your boarding passes to fit them, it's just a nicer hand-held size," writes David Slotnick at Business Insider.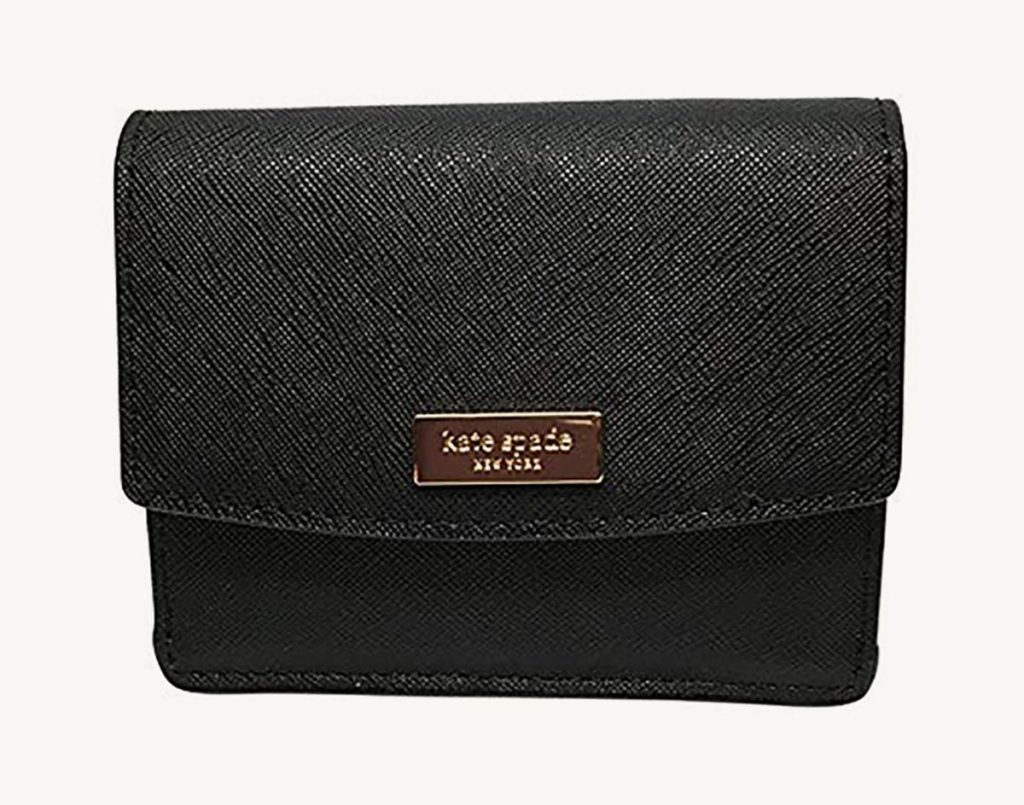 Sher She Goes says, "This Kate Spade Travel Wallet was my first travel wallet and remains one of my favorites. The zip around also makes everything inside quite secure and you can stick in 2 passports if you're traveling as a pair. Unzipped, it lays entirely flat so you can see everything at once. There's also an exterior pocket outside the zipped section."
Crafted from leather, it's big enough to fit your passport and is guaranteed to age beautifully.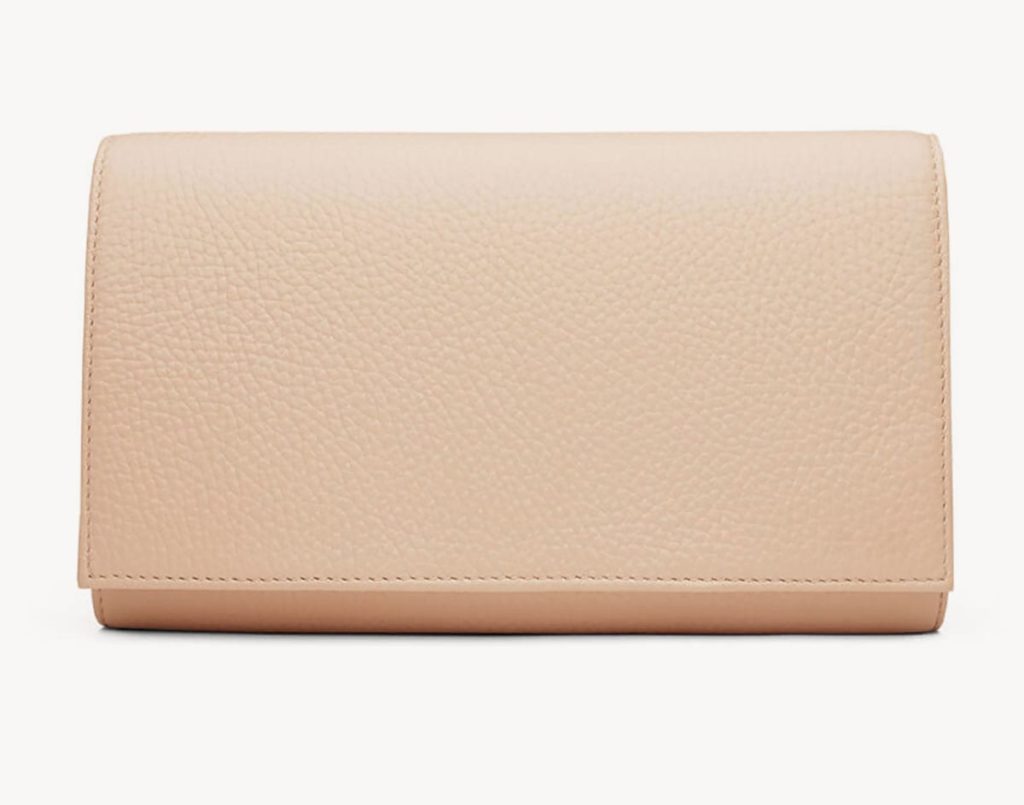 Luxurious leather wallet big enough to slip your passport inside. This wallet whispers "beautiful high-end Italian leather." Use it to hold your daily travel documents or as a clutch at a fashionable, intimate dinner where you pretend you're Blake Lively and your date is Ryan Reynolds.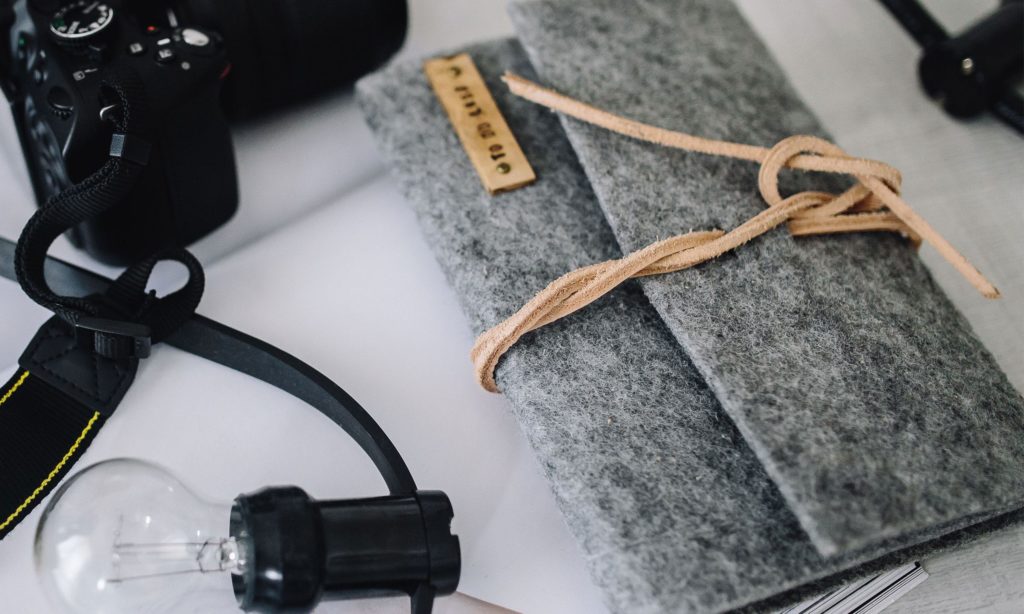 Ideas for DIY Travel Wallets
Most of the wallets on this list cost less than $20, but if that's still too much for you, there are always some sweet DIY alternatives.
Yes, you can make your own duct tape wallet. Just follow these instructions, and you'll be on your way to hipster saintdom. Honestly, these wallets work just fine, but building them is a pain in the ass, and they don't hold up well to weather or heavy use. Just spring for an actual travel wallet.
A slightly better DIY travel wallet is the old binder clip wallet. This guy has a decent YouTube tutorial on it, but essentially, you clip your cards together in the main section of the clip, then wrap your cash around those cards, securing it all with the clip "ears."
I've used one of these for a few months, and it was fine, but the clip really doesn't handle too few cards very well, and it's not the easiest wallet to use. You'll probably lose a card or some cash, and if nothing else, you'll scratch up your cards and ID. Not highly recommended, but still pretty neat if you need something in a pinch.
TL;DR
Travel wallets are all about getting rid of clutter, keeping your valuables safe and organized, and making sure you enjoy your trip. Less is more when it comes to carry on packing and digital nomadism. Nowhere is that more true than your bulky, unsafe, outdated wallet.
Front pocket wallets are the most theft-proof
RFID blocking technology is affordable and valuable
Cash is still king in many countries—know before you go
Minimalism is amazing
The best travel wallet might just be a binder clip if you're savvy
Ladies, the best travel wallets for you might be:
Related Articles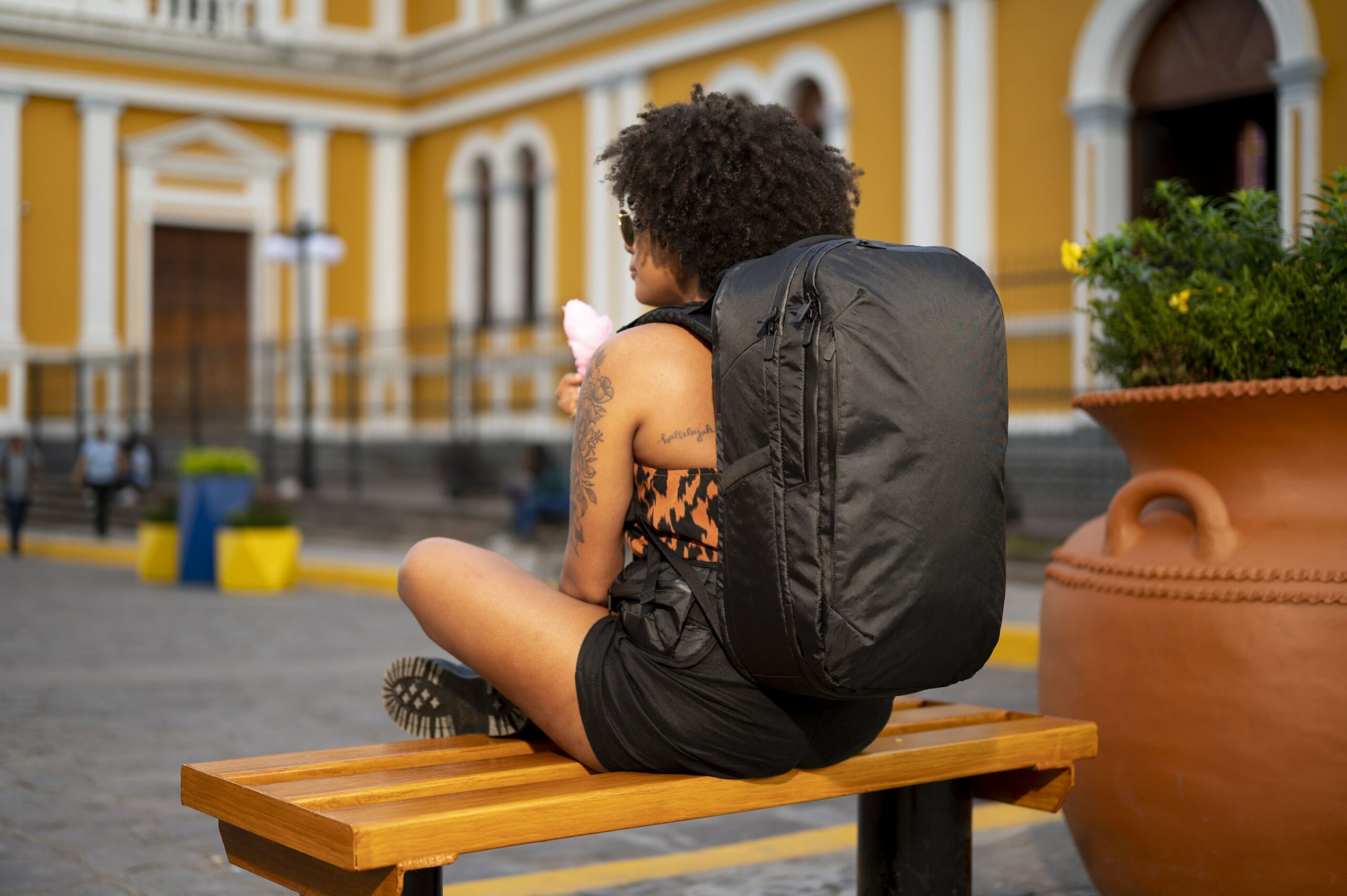 40L: Max International Carry On
Shop Now