Turkey is so totally unique, you'll never experience another place like it. Not like the countries of the Middle East, not like the countries of Europe or Asia where it splits—Turkey sits in its own little world, surrounded by seas, Syria, and countries of the South Caucasus.
As the birthplace of modern agriculture, the original home of tulips, a 99% Muslim nation that also hosts incredible sites for other religious devotees (thousands of Christian pilgrims visit each year)—well, let's just say the captivating culture of Turkey has endured. It's unique language, cuisine, and history is the dollop of honey on top of the kanafeh.
From popular must-do's, like a cruise along the Black Sea or watching the sunset over the spires of the Blue Mosque from a nearby rooftop—to more off the beaten path adventures (like swimming in the blue lagoon of Fethiyeh, or taking a baklava cooking class), Turkey is sure to delight. Even more so than actual Turkish delight.
So, what are you waiting for? Here's what to pack for Turkey to get you started on what's sure to be a grand adventure!
Things Ladies Need to Know—What to Wear in Turkey
The need to be respectful and wear culturally appropriate clothing is a reality that women need to accept before traveling to Turkey. This is true even if your only stop in Turkey is Istanbul. And in large part, while you could technically wear whatever you want,  the more you follow cultural guidelines, the more you're going to eliminate a lot of unwanted attention.
Consider the diversity of the experience  in climate and culture as well as countryside vs. city when laying out what to pack for Turkey. In general, the eastern side of Turkey is more conservative than the Western part, and Istanbul is very different than the one-horse towns along the coast. If you're heading closer to the borders of Syria and Iraq, covering up is mandatory. Further, different types of Islam require different types of clothing, particularly for women. Even for men though, a general rule of thumb is to keep it covered. If you have to ask yourself if it's appropriate, it probably isn't.
More tips:
Cover your shoulders, always

In more urban areas, cover your knees at minimum; if you're planning on traveling by public transit or going to more far-flung areas, full length is a must

You don't need to wear a headscarf, but it will draw less attention if you do, especially when visiting mosques
What to Pack for Turkey: The Essentials
Choosing Luggage
Tortuga writer and long term traveler Jessie Beck shares this tip in our Morocco packing list, and there's no way I can say it better: "The Outbreaker travel backpack is the perfect bag for packing for [Turkey], especially as a woman. When you can wear your bag, you're hands free for ease of movement and you're not at the mercy of 'helpful' touts. Being able to carry your own bag is the ultimate freedom as a woman traveler."
Men can get in on all of the perks for utilizing a travel backpack, too.
Choose a Carry On Backpack
 While traveling about Turkey, you can expect varied street quality and uneven sidewalks, some cobblestone, and lots of steps, depending on where you go. This means that a carry on travel backpack, can save you a lot of future pain and frustration. A full sized carry on travel backpack has plenty of room to house all of your essentials, plus a personal item to squeeze in your non-negotiable extra needs.
A Daypack for Adventures
A sturdy, well designed and packable daypack is an important piece of gear for your trip to Turkey. You need a daypack that can work and play as hard as you do. You'll be wandering ancient sites, bartering for dried dates and apricots in the souks, and soaking up the sunshine on a Mediterranean beach, so you'll want a bag with comfortable straps, made out of the right fabric. Compare daypacks here.
What to Pack for Turkey for All Seasons
While Turkey has a Mediterranean climate, the weather can vary a great deal, depending on whether you're north, in the hills of the interior, or in the far south on the beach. No matter which season you're traveling to Turkey, be sure to pack in layers.
Light sweater or blazer
Layers (ideally wool-based)
4-7 pair of socks (if you're headed to the mountains, consider extra warmth)
4-7 pair underwear 
2 bras

3-4 t-shirts (lightweight and great for layering—one good for hiking)

2 long sleeve outer layer tops

1-2 long skirts or dresses
A pair of pajamas—leggings and a tunic or comfy top and bottom
1 pair of walking shoes or sandals (for hikes and outdoor activities)
1 pair of casual sandals or flip flops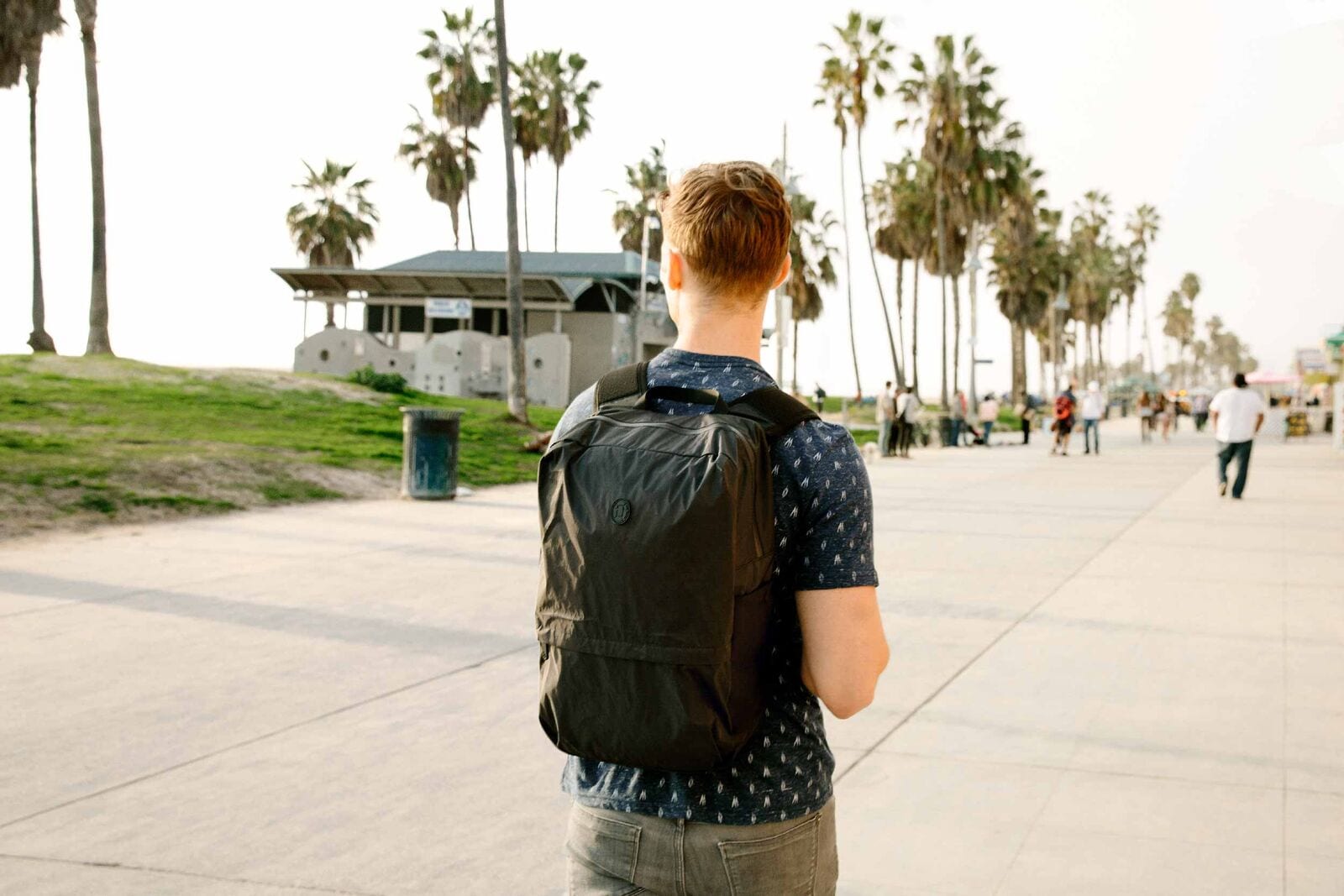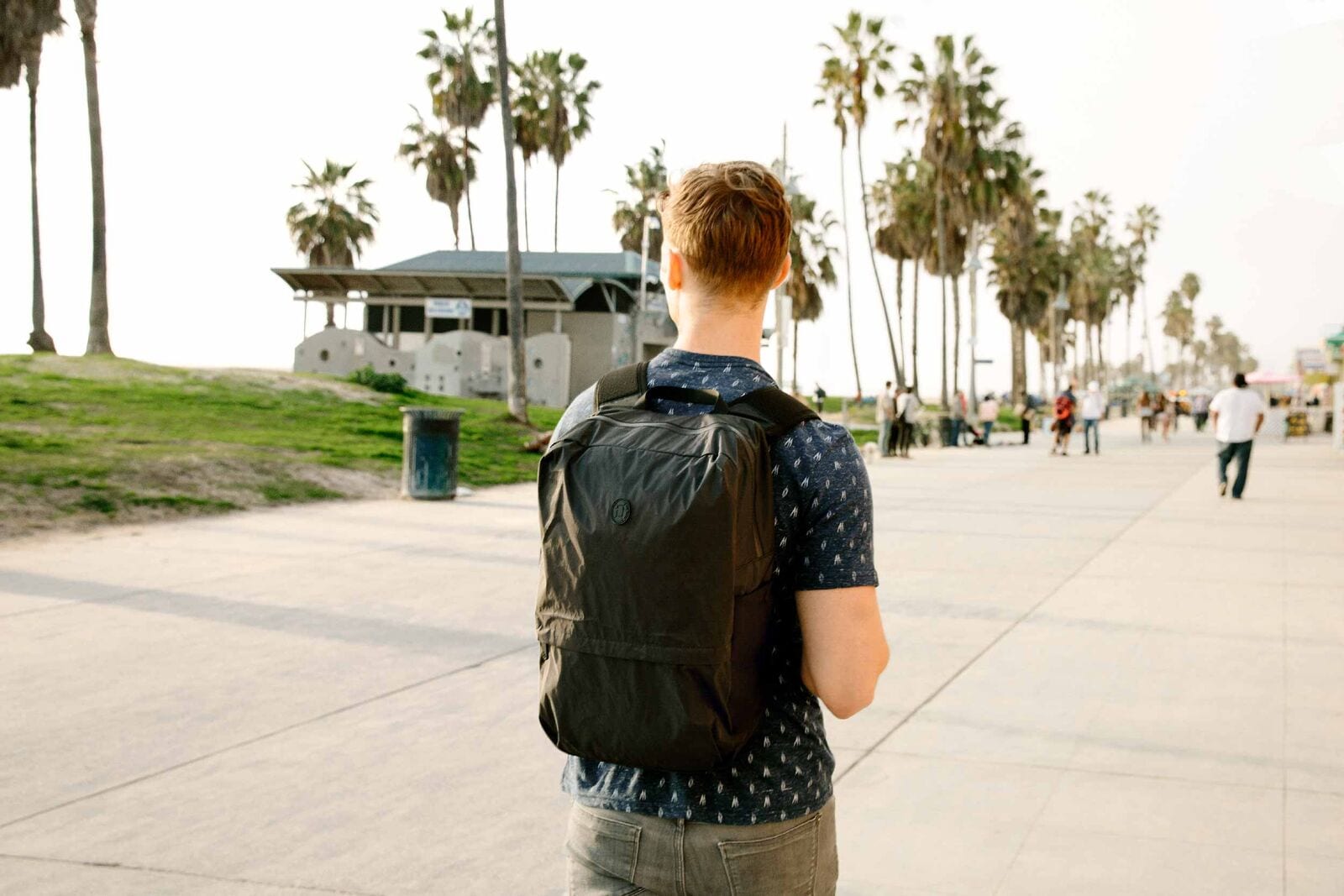 A Daypack Packing List for Turkey
Keep in mind the necessities you might want on hand for the flight, as well as immediately upon arrival. If you opt to check a bag, be even more intentional when packing your daypack or Laptop Backpack. 
Ample water (the

Grayl bottle

 has

 built in filter function)

Liquids bag (follow 3:1:1 guidelines)

Change of clothes

Headphones

Lip balm & Makeup

Antibacterial hand sanitizer & medicines, including something for upset stomachs (lest your camel impressions get REALLY good…)

Cozy socks (for the flight)

Scarf (lightweight and medium weight), pashmina, wrap, or travel blanket

Contact lenses and travel size solution + your glasses

External battery pack

A Turkish phrasebook or app

The address of where you're headed upon landing, written in English and Turkish

Your passport, wallet, cash, et al.

Electronics (more on this below) and other valuables
Toiletries
Most of the toiletries you need can be purchased once you land in Turkey. Pack only items you're brand specific on. Consider including these essentials to get your travels started on the right foot:
Deodorant

Makeup

Toothpaste & toothbrush

Razor & grooming kit
Wet wipes can be a life saver. Having a few wet wipes and extra toilet paper handy makes even uncomfortable bathroom experiences (or lack of shower facilities) more bearable.
Electronics
If you plan to stay connected during your travels, you'll want to ensure you have all of your travel tech essentials—cords, backup battery packs, passwords, and more.
Don't forget:
Power adapters and converters

Tablet, phone, computer, & necessary chargers

Cords!

A phone with helpful travel apps

GPS/personal wifi hotspot if you aren't getting a local SIM
Keep in mind that Turkey operates on 220 volts, 50 Hz. The plugs are round-prong European-style.
Other Items to Pack for Turkey
Once you've filled your pack with your needs, you might also choose to fill up the remaining space with a few personal items. 
Sunscreen for sure, bug spray (depending on the season)

Journal & pens
Work out or fitness gear

Headlamp or mini-flashlight

Book or Kindle (few English language books here)
How to Tweak Your Turkey Packing List
Depending on what you're up to during your travels, you might want to edit your packing list as follows: 
Blue Mosque or Religious Sites
You'll definitely want to make sure that you have a headscarf on hand and shoes that slip on and off easily. If you're prone to cold feet, add socks to your daypack.
The Bazaar
You need to pick-pocket proof yourself. This means adding a wearable travel wallet to your list, having a strategy for splitting your cash on your person, and bringing reusable shopping bags or totes. P.S. the Grand Bazaar, or Kapali Çarsi, in Istanbul is a must-do!
The Beach or the Islands
Add a cover-all to your packing list, ideally one that is not see-through and covers your knees. You can wear a bikini or a one piece, but a one piece will help you stay more lowkey. You'll want to double up on sunscreen to avoid the overpriced options available at the tourist sites, and might want to consider a sunhat with a chin strap if you'll be taking ferries between islands (otherwise your adorable look might fly off!).
The Archaeological Sites
There are 13 UNESCO World Heritage Sites in Turkey alone—and another 60+ on the tentative list. Wow! Whether you're visiting Göbekli Tepe or Ephesus, or heading out to the Alanya Castle, you'll want to add a sunhat and sunglasses to your packing list. There's not much coverage around and you'll be thankful you're not squinting in all of your photographs.
 Packing for Summer & Winter
The climate varies, so pack for hot and cold. Summers are hot in both east and western Turkey and winters can be bitterly cold and snowy. If you're sticking to the Mediterranean coast, expect a milder variation in temperatures year-round. Most rainfall only happens in the summer along the coasts.
Jewelry
Leave the jewelry behind. No need to draw unnecessary attention to yourself, and there's a lot of gorgeous pieces you might want to buy at the medina, anyway.
Bring a Travel Clothesline
Since most of what you packed is moisture-wicking and quick dry (right? No cotton here), bring a packable clothes line to avoid hefty dryer fees. Truthfully, there aren't many dryers available anyway.
Pack Your Manners
Men, don't hit on the women, it's not okay. Women, it sucks, but if you cover up, you're going to have an easier experience. While the culture can be laid back at times and feel accustomed to the style of western tourists, don't abuse it.
TL;DR
If you're planning a trip to Turkey, make sure your Turkey packing list is both practical and respectful of local culture. Figuring out what to wear in Turkey isn't rocket science—cover those shoulders and knees as much as possible. Scarves are a great backup option to cover up as needed and an absolute essential in your backpack.
From cooler seaside cities, to the hectic heat of crowded Istanbul, or the morning breeze amidst sunrise over Cappadocia, you'll want to pack layers and prepare for a range of temperatures. Keep your shoe game in check with only sneakers, and sandals. Adjust your other items based on the types of activities you plan to engage in while traveling in Turkey.
And don't forget to bring your street smarts, common sense, and good manners, too. These will be your best bet for a smooth experience while romping about this ancient metropolis!
Want more like this?
Get weekly gear reviews, travel hacks, and packing tips sent straight to your inbox. As an added bonus, we'll send you a carry on packing list right away.