Uber, Lyft, Grab, or a Local Taxi: Which is the Best Option for Travel?
The Tortuga Promise
At Tortuga, our mission is to make travel easier. Our advice and recommendations are based on years of travel experience. We only recommend products that we use on our own travels.
Ridesharing apps like Uber, Lyft, and Grab have transformed the way we travel. Make sure that you crunch the numbers and use what's best for you—and your driver—to get where you need to go safely and within your budget.
The extra cost of taking a car or taxi is almost always worth it when you're traveling, especially if your time is limited. If you're traveling with a friend or partner, taking a car or taxi doesn't cost much more than a bus or subway. In fact, in some countries, a car is cheaper than getting a bus to the airport. Plus, you can throw your backpack in the trunk of the taxi instead of trying to squeeze it onto the train.
You need to know the best options, a few common scams and red flags to avoid, and (approximately) what a car or taxi should cost in most places around the world so you can get where you need to go.
Here's a full breakdown of the costs of using ridesharing apps like Uber and Lyft versus local taxis and the pros and cons—for you and the drivers—of each service when you travel.
Tortuga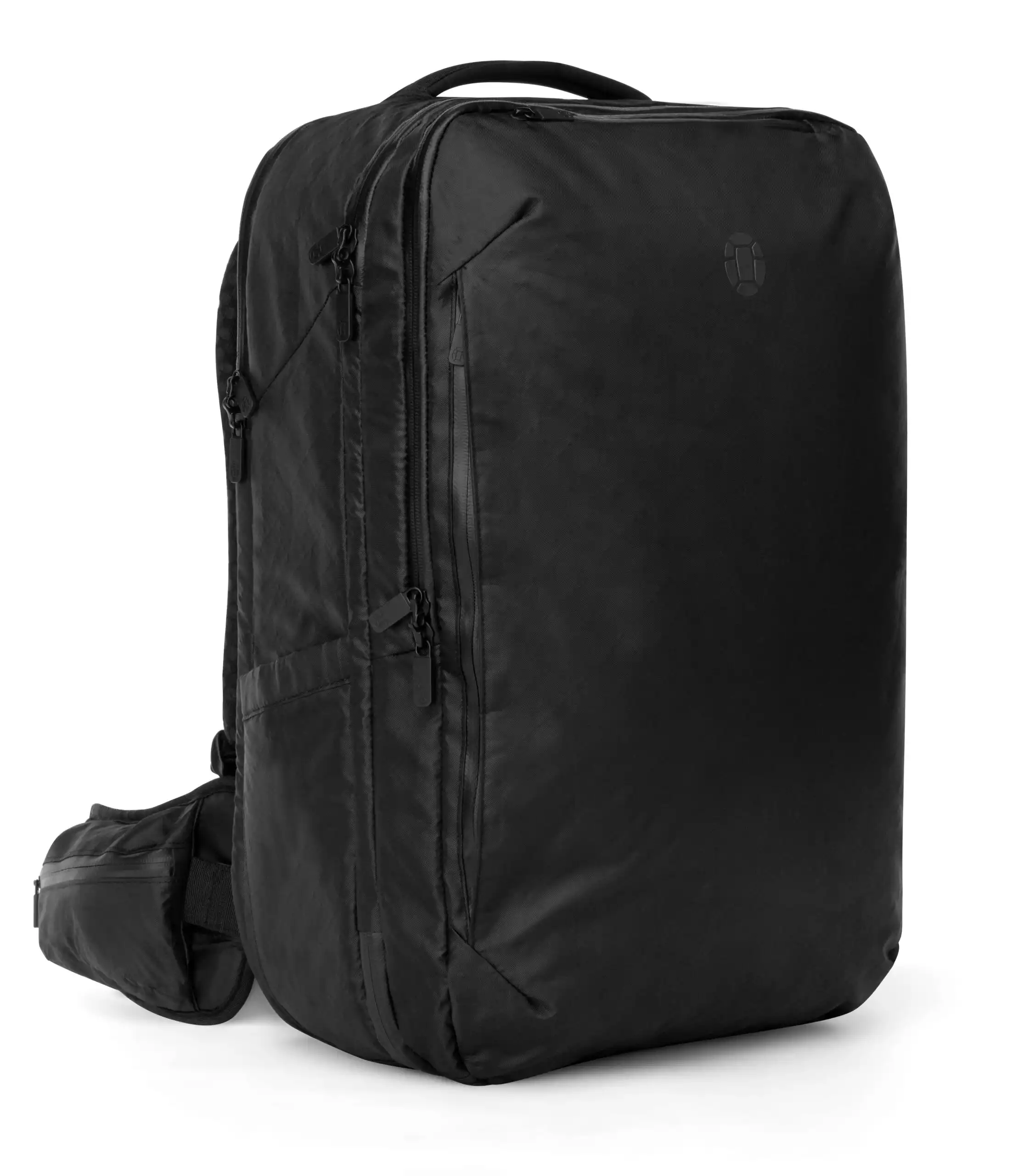 Ubers vs. Taxis: Which is Better?
The of whether ridesharing apps are better than taxis isn't hard to answer anymore. Apps like Uber, Lyft, and Grab are better than taxis in almost every way. It's actually not even close anymore.
Ride-hailing apps are easy to use, often cheaper (more on that in a bit), safer (although far from perfect), and more convenient than taxis. These advantages matter, especially when you're in a new country where you don't speak the language or know the "rules" of taxis.
For me, the ability to reserve a car the night before for your 5am flight, and also land anywhere and get a sense of how much a car to your destination will cost before you get in are two benefits of ridesharing apps that taxis just can't beat.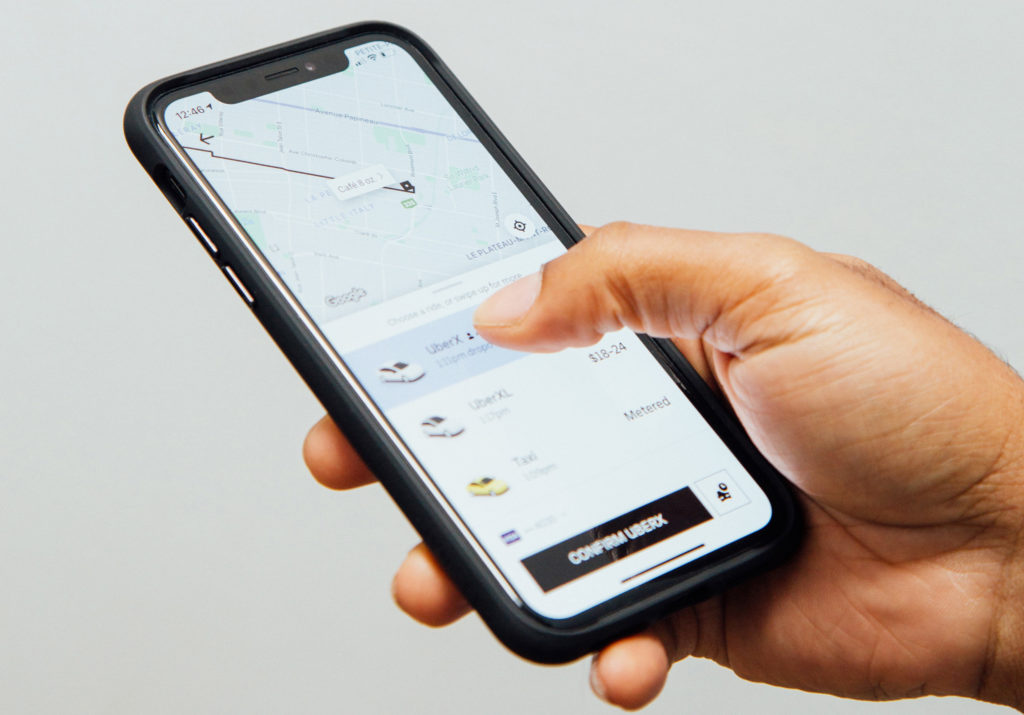 Pros of Uber, Lyft, and Grab for Travel
Here are the four biggest reasons why apps are almost always better than taxis when you travel:
Ease of Use
Upfront Pricing
Step-by-Step GPS Directions
Trust and Safety
Accessibility Options
Reliability
Ease of Use
The ability to order a ride from your phone, confirm the price ahead of time, and pay on your card (instead of worrying about getting cash from an ATM at the airport) is nothing short of a superpower.
You don't even have to give the driver directions when you get in. They get directions from the app. I've landed in a few countries where I don't speak the language and don't know what's a fair price for a taxi. Thanks to Uber or Grab, I've confidently gotten to my destination despite massive jet lag.
Did you know that you can easily split the price of an Uber with your friends via the app? No more, "I'll get the next one," freeloaders. Just easy, effortless payment from everyone involved.
Upfront Pricing (or "No Haggling")
I hate haggling. That's why I like using Grab so much when I travel abroad. In Kuala Lumpur, I never had to barter for a ride somewhere. I just booked my ride, went outside, and hopped in my Grab.
KL is a huge city with a massive (and confusing) public transit system. If you're only in town for a few days and don't feel like mastering the metro, you can simply sidestep the whole hassle and download Grab.
Step-by-Step GPS Directions
Visiting a new place means you're a little out of your element. You don't know how far you're going or how to get there, even with an offline map. However, thanks to Uber, Lyft, and Grab, you don't have to know anything other than your final destination.
The built-in map optimizes the route for the fastest trip and tells your driver where to go.
I also love how GPS directions on the map within the app sets expectations for you and the driver for how long the ride should take. No surprises (usually) and no expensive detours. You still have to watch out for expensive toll roads (especially in Southeast Asia), but aside from the occasional extra charge, you won't get taken on any lengthy (and costly) "sight-seeing tours" on the way to your hotel.
Female travelers appreciate the ability to track the progress of their ride to make sure they're headed in the right direction at all times. Uber and Lyft even have a built-in feature where you can "Share Your Ride" with friends and family so they can see where you are in real-time if you're worried about your safety.
Trust and Safety
Another huge benefit of using rideshare apps when you travel is the driver review system. The ability to set your minimum star rating and only accept rides from qualified drivers is a big deal for women and anyone else concerned about safety. Plus, the ability to rate and review drivers—both good and bad—further enhances the system for you and other passengers.
Lyft and Uber also require background checks, vehicle maintenance reports, and minimal cleanliness standards from drivers, which greatly reduces the likelihood of dangerous or uncomfortable experiences. But that doesn't mean that the system is perfect.
Accessibility Options
Uber is far superior for people with disabilities or anyone who needs wheelchair access. You can book either an UberXL or UberWAV service and know that your driver is equipped with the right access.
I also like the ability to preempt uncomfortable situations with info ahead of time, like if you or your driver are hard of hearing, the app notifies the other party once a ride has been booked so there are no awkward misunderstandings.
Reliability
This one is tricky because Uber, Lyft, and Grab aren't always 100% reliable.
Drivers cancel, rides take longer than estimated, and not everyone has a five-star rating. However, ridesharing is more reliable than holding your hand in the air until a taxi happens to drive past.
I've run into a few places where Uber and even Grab don't operate. You can't always get a ride every time. Surge pricing is annoying in some situations but an occasional expensive ride is still better than wandering around looking for a cab when you really need one.
According to the New York Times, Uber ridership passed taxis in NYC as far back as 2017. The reason for the shift is clear: using Uber is better than hailing a cab.
Tortuga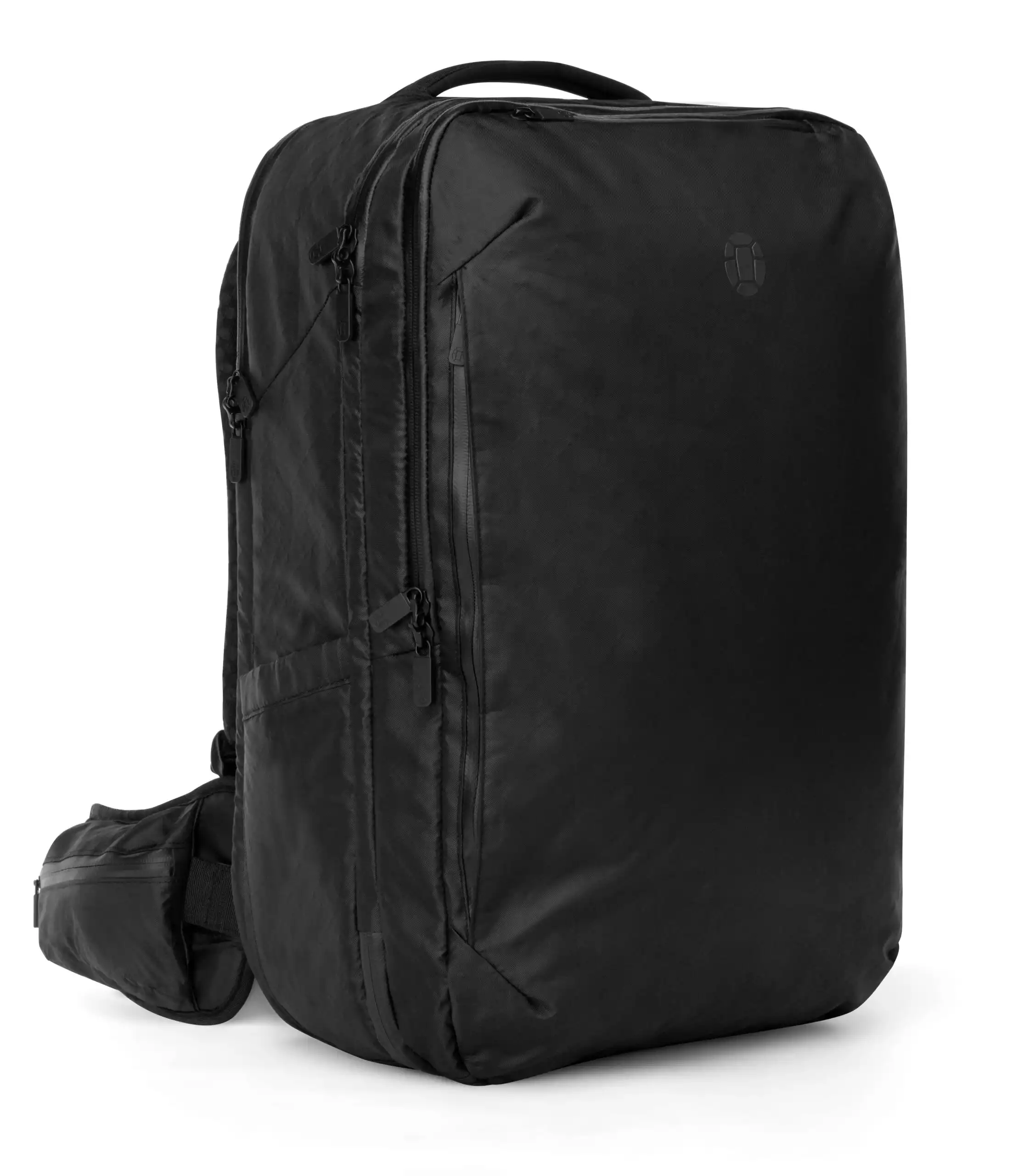 Is Uber Cheaper Than a Taxi?
If Uber and Lyft are better than taxis, why do people still use taxis? The answer, of course, is all about price.
There are plenty of times when a taxi can be significantly cheaper than an Uber and not just during surge pricing. Taxis are often cheaper than Uber in two common circumstances, according to Anastasios Noulas, a data scientist at Lancaster University in the U.K.
When is a Taxi Cheaper Than an Uber?
Trips below $35
Within large cities (like New York or London)
According to Noulas, these short, urban taxi rides (under $35) account for "94% of taxi fares." So, if you're a New Yorker, you're probably better off flagging down a yellow taxi for most rides. However, in a lot of other situations, an Uber is probably the cheaper option.
When is an Uber Cheaper Than a Taxi?
Going to the airport (except LaGuardia, JFK, and Logan in Boston)
Using UberX Share to split the ride
Even UberX is often cheaper than a similar cab fare
Fares over $35
Longer trips
Regional service outside of urban centers
How Surge Pricing Works
The biggest difference between a taxi and an Uber is surge pricing. Obviously. If you're not aware, surge pricing is an increase in the base price of an Uber fare calculated by evaluating supply (the number of drivers in an area) and demand (the number of people who need a car).
Uber's surge pricing algorithm is proprietary, but surge pricing typically increases in intervals of 0.10. To put that into dollar amounts, a normal surge price is 1.5x the base fare. So at that surge pricing, a $30 fare would now cost $45.
Surge pricing can be hyper-localized—literally within a few blocks—and subject to constant changes. Some price trackers have found that the Uber surge pricing model updates every 100 seconds (or faster). Surge pricing also peaks during commuting hours, Friday afternoons, and whenever the bars close in your city.
If your surge pricing ever gets ridiculous—like New Year's Eve pricing—you can usually beat the algorithm by waiting a few minutes to reorder your ride or walking a few blocks away from whatever is causing the surge near you. That's not always ideal, but if it means saving $50, it's worth walking for a few minutes (or hailing a cab).
People are quick to point out that taxis don't have surge pricing—and they don't—at least not entirely. However, not many people know that taxis in cities all over the world adjust their base pricing throughout the day, in a model that vaguely resembles surge pricing.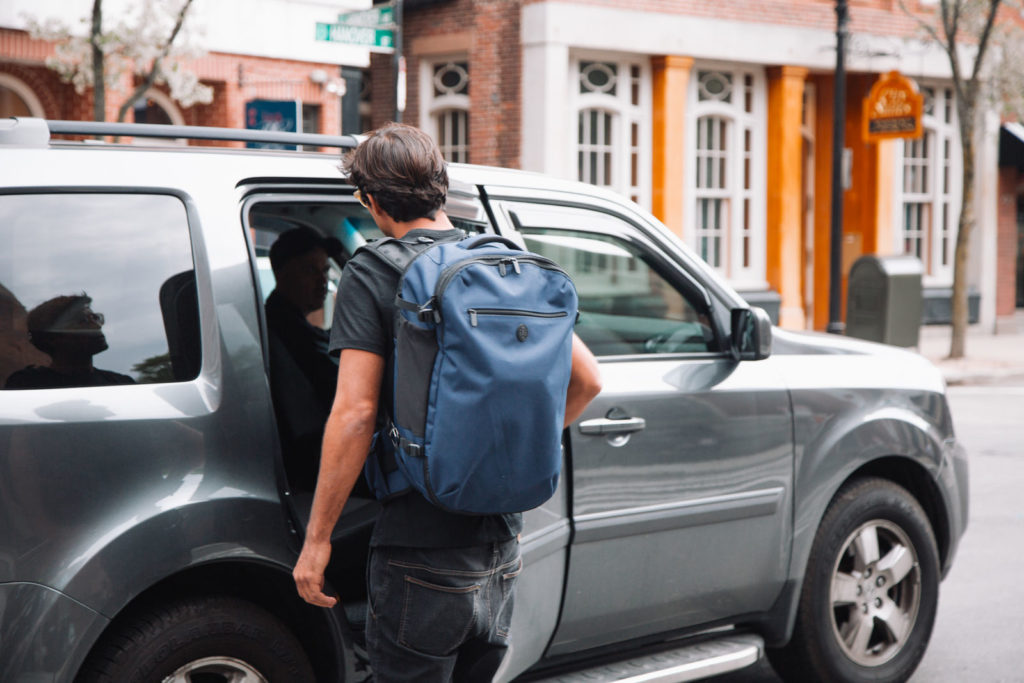 How to Save Money on an Uber or Lyft While Traveling
Get Free Perks from Your Credit Card
The right credit card can get you a good deal on rides where you'll also earn bonus points.
The Chase Sapphire Reserve and J.P. Morgan Reserve credit cards include a free Lyft Pink membership as a perk. Lyft Pink includes a 15% discount on all personal rides in the US plus "relaxed" ride cancellations. You'll also earn 10X Chase Ultimate Rewards points on all Lyft rides.
If you prefer American Express and/or Uber, the AmEx Platinum card includes $200/year in Uber Cash to spend on rides or food delivery. You'll get $15/month and $20 in December plus a free upgrade to Uber VIP.
Use UberX Share or Lyft Line
Save money on a car when you travel is to team up with other travelers. Airports are a great place to split the cost of a ride to the city with UberX Share (fka UberPool) or Lyft Line carpooling options.
I've used both have found that Lyft is better at matching you with other riders headed in the same direction. Either option will get you where you need to go cheaper than a cab, but rarely faster.
If you don't have the patience for UberX Share, make sure you select the base UberX fare to avoid paying for luxury or oversized vehicles.
Use Discount Codes
If you stockpile a few codes on Google and refer a friend (who somehow isn't already using Uber or Lyft) you can get a few free rides. Threatening to cancel your account is also a great way to get a few free promo codes. Just saying…
Sign Up for Loyalty Rewards Programs
Lyft has a particularly great partnership with Delta that lets you earn miles for every ride in a Lyft. You just have to link your Delta account and a participating credit card to your Lyft account and you're good to go.
Track Your Receipts and Spending
If you're traveling for business, using a ridesharing app is a great way to keep your expenses and per diem in one neat place so you can submit a comprehensive expense report when you're back in the office. Trust me, you will lose those taxi receipts if you even get them.
Avoid Pickups in Obvious Tourist Areas
Getting an Uber from in front of La Sagrada Familia is going to cost more than from a cafe a few blocks south. Use the money that you'll save on the ride and enjoy a cappuccino as you wait for your car.
Avoid setting your location in obvious tourist traps to save money and to avoid common scams like cancellation fees (that's where the driver accepts the fare and never shows up waiting for you to cancel to collect his fee), as well as touts and other jitney scammers.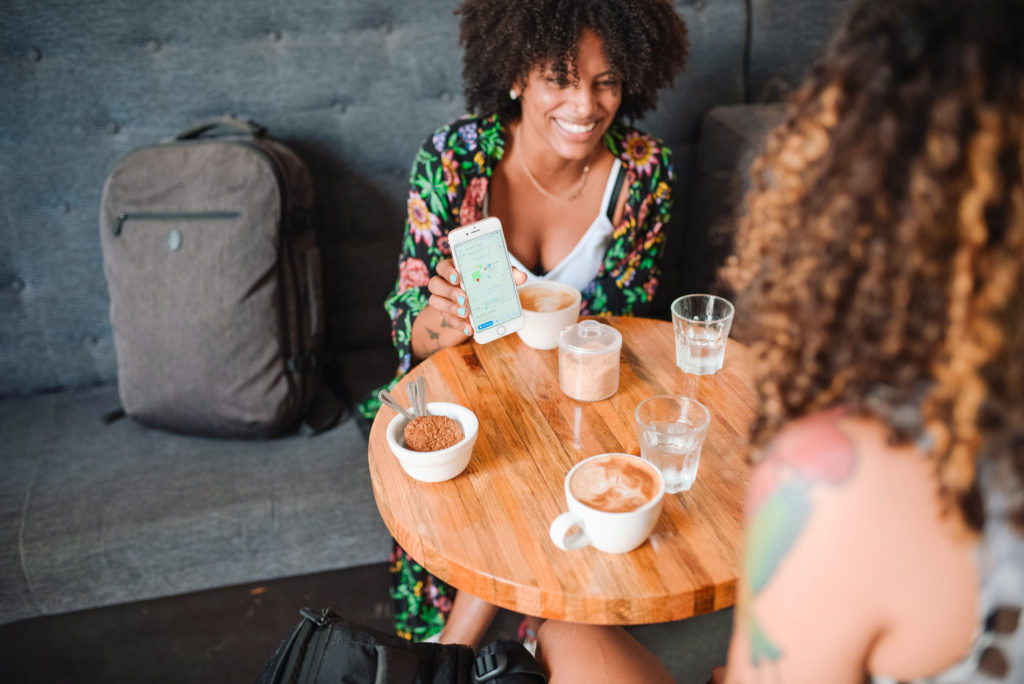 Rideshare Apps by Country
Now that you understand the basics of pricing, the next step is to figure out which ridesharing apps are available at your destination.
Here's every country where you can call an Uber, Lyft, or a Grab, and a few places where you'll need to try a different ride-hailing service.
Countries with Uber
Uber is available in over 10,000 cities in 71 countries (as of 2022). However, several cities within those countries on that list have either restricted service or outright banned Uber, so double-check if Uber is available at your destination.
Uber is constantly changing its service map due to ongoing legal battles, protests, and buyouts from competitors like Grab (Southeast Asia) and Didi (China).
Countries with Lyft
If you didn't know, Lyft is only available in the U.S. and parts of Canada. As of 2022, Lyft only operates in Vancouver and a few cities in Ontario, including Toronto.
There are "talks" to expand Lyft service internationally, but the company hasn't announced anything. Don't expect to use Lyft abroad any time soon given how fierce international competition is.
The more interesting rideshare option for international travelers is Grab.
Countries with Grab
If you haven't heard of Grab, you probably haven't been to Southeast Asia. In 2018, Grab actually bought out all of Uber's operations to become the largest (and often only) ridesharing app in over 500 cities in these eight Southeast Asian countries:
Cambodia
Indonesia
Malaysia
Myanmar
Philippines
Singapore
Thailand
Vietnam
Grab is about more than just catching a ride. This startup came out of nowhere to quickly become the do-everything "super app" for many people. In addition to rides, you can use Grab to deliver food, groceries, and packages as well as pay on the go.
If you want to save some money (or just get a different experience than in the US), order a Grab Bike and hang on for a ride that's typically a lot faster and about half the price.
International Ridesharing Services
You have plenty of options for a ride when you travel internationally, aside from Uber and Grab. Here are some of the best ride-hailing apps around the world.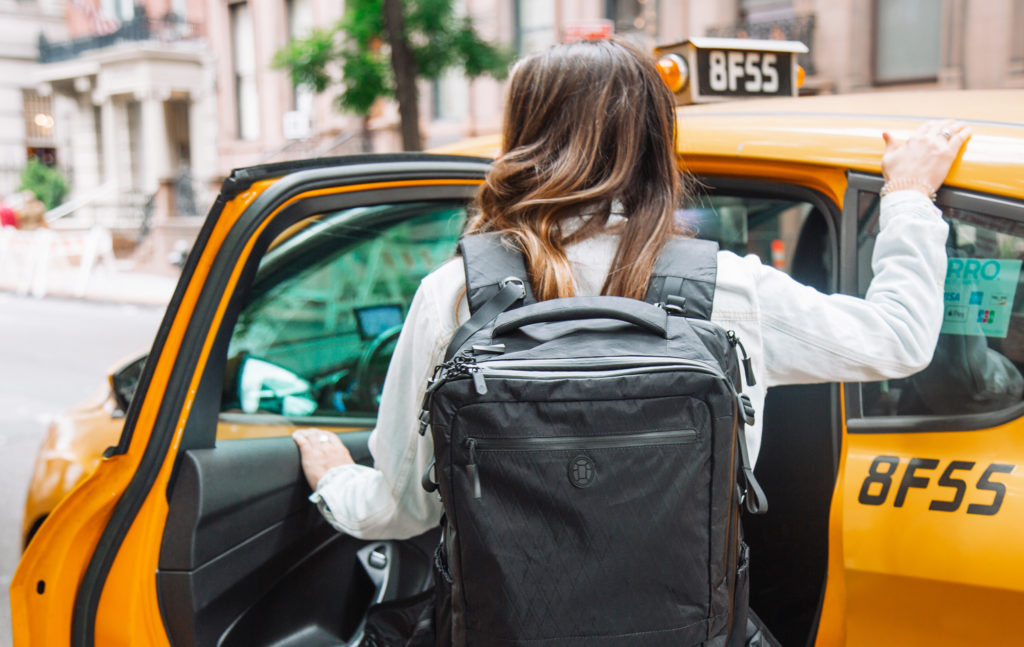 Scams to Avoid While Traveling
The final thing to keep an eye out for are some of the most common scams targeting tourists and travelers in both taxis and Ubers. No matter how safe your favorite app seems, there are always bad actors. Here's how to protect yourself against some of the most common scams.
Avoid Taxis at Baggage Claim
Never, ever, ever, ever get into a car with someone offering you a taxi inside the airport. I honestly don't know how these guys are still in business or who gets into these unmarked, unregulated "taxis." Since they're not real cabs, there's nothing stopping them from charging you triple the normal price for a ride or just outright robbing you. Don't ever get into an unregulated taxi, especially not one with an aggressive driver.
Always confirm the name of the driver, make and model of the car, and license plate number before getting into a vehicle. Never follow someone to the parking lot. Taxis and rideshare drivers typically have to operate at marked, regulated taxi stands and pick-up areas.
Make Sure the Meter is Running
If you drive for a few minutes and notice that the driver hasn't turned on the meter, you might think, "Score, free ride!" Sadly, the opposite is true.
A taxi that doesn't have a visible or "working" meter is illegal. If a driver claims that the meter is broken, you have to get the heck out of that car immediately (not immediately immediately, but when it's safe to exit), because you're about to pay a lot of money for your ride.
Rideshares that Never End
Taxis aren't the only rides that can scam you. You should always insist that your driver officially ends your ride before you get out.
People forget that rides don't always magically just end. If you're not paying attention or you're too drunk or sleepy to notice, unscrupulous drivers can keep the meter running for miles before they pick up their next fare.
Too Many Tolls
Sometimes a toll road really is the fastest easiest way to get somewhere. You shouldn't always panic if a driver says they know the best way to get you where you want to go. However, drivers can pad their fares with unnecessary tolls, especially when you don't see the price for each toll.
Incorrect Change
You are liable for tolls in a taxi, Grab, and yes, even an Uber, but the price should be discussed before your driver takes you on an expensive tour of New Jersey's publicly-funded roads. And often, if your route includes a toll, the app will tell you.
If you opt to pay in cash (especially useful with a Grab since it's a pain to add your debit card in countries like Malaysia), it can be…challenging to get the correct change. Many drivers will claim they don't have the right change, especially if you only have large bills. Don't buy it.
Ask to get the correct change when you arrive at your destination. When the driver has to wait for you to get change, they'll magically find a few extra bills in their fanny pack.
Also, count the change slowly and carefully. A 2,000 rupiah bill looks similar to a 20,000 rupiah note. They're even the same color. Make sure you get the right amount.
Public Transportation Alternatives While Traveling
You don't have to use Uber, Grab, or even a taxi to get around when you travel. In fact, public transit can often be the cheapest, quickest way to get around town. Here are some of the best public transit apps and taxi alternatives when you travel.
Citymapper
Citymapper is the best public transit app I've ever used.
You'll get step-by-step directions with real-time GPS tracking on public transit all over the world, including busses, trains, subways, and even ferries. The app is free and easy to use. Download it if you're traveling anywhere Citymapper is live.
The only downside is that Citymapper isn't available everywhere. Citymapper is currently available in 39 urban areas across the world including major cities in:
Singapore
UK
Australia
Canada
Netherlands
Germany
Italy
Denmark
Sweden
Spain
Portugal
Russia
Turkey
And other major cities like: Paris, Amsterdam, Boston, New York, L.A., Philadelphia, DC, Chicago, Seattle, San Francisco, Mexico City, São Paulo, Tokyo, Seoul, and Hong Kong
Rome2rio
Rome2rio is my go-to starting point for figuring out the best way to get somewhere. If I don't know how the heck to get from Bangkok to Saigon, Rome2Rio will show me the price and time required to get there. And it will show me every single option from rideshares and public transit to flights.
Plan your trip and interstitial travel (often rural, overland travel) before you make any big non-refundable reservations. I use Rome2rio to make sure I have some idea of how long it will take to get from A to B and how much the trip will cost.
Google Maps
An oldie but a goodie for a reason. Google Maps can give you pretty solid directions for public transit in a lot of places around the world and is constantly improving.
Tweak your direction settings and arrival times when using the public transit option and always double-check that public transit is still running, especially late at night.
Uber and Lyft
Uber recently announced an update that will show users public transit options, prices, and real-time train and bus info (like estimated arrival times) right in the app. Lyft quickly followed suit with a similar feature.
In a recent CNBC interview, Uber CEO Dara Khosrowshahi said that point of the redesign is to "make Uber the operating system for your everyday life." Providing viable public transportation alternatives to (often) steep prices for Ubers is a great way to ensure that travelers get where they want to go anywhere on any budget. I'm all for it.
Tortuga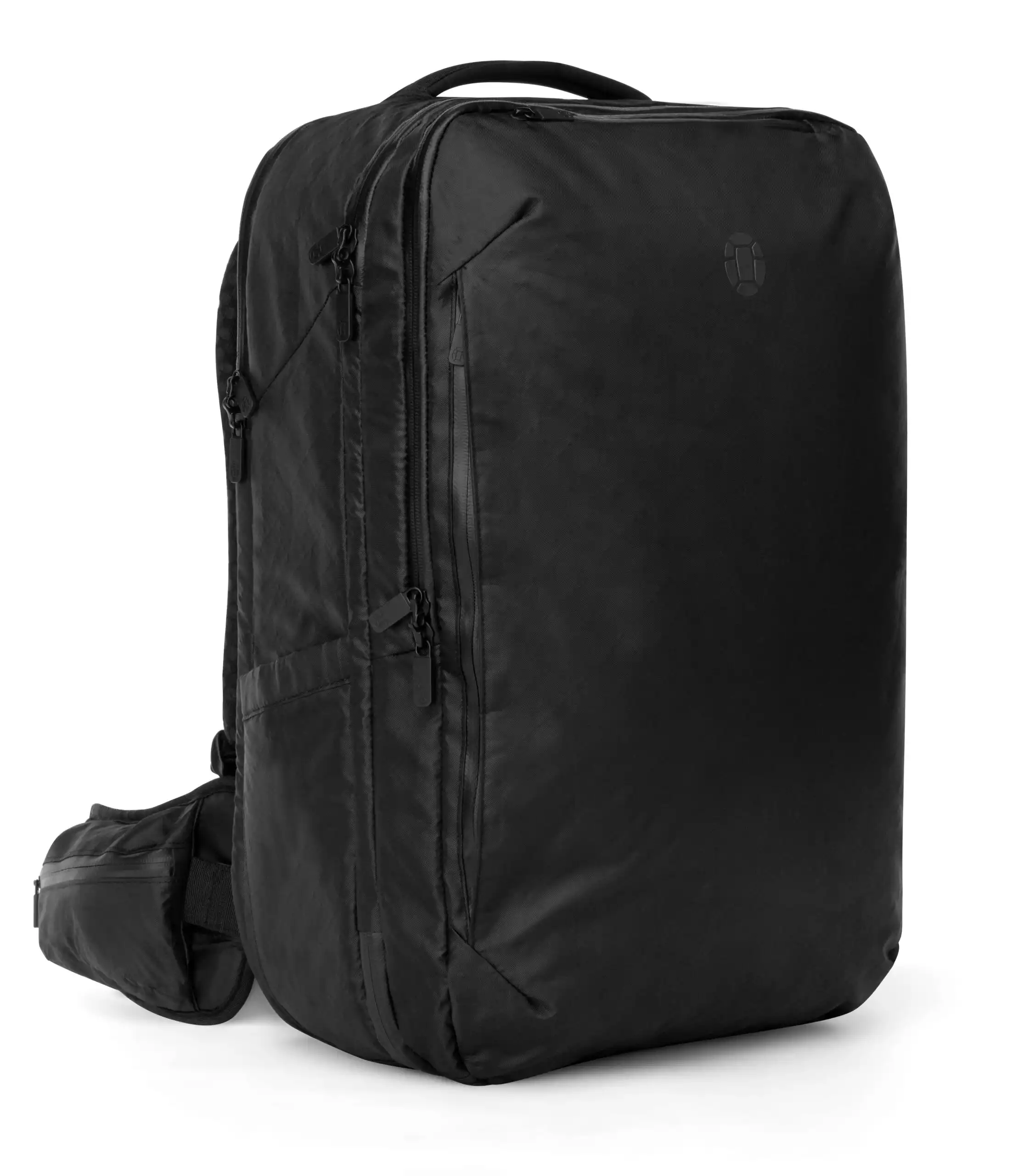 Should You Use an Uber, Lyft, or Taxi When You Travel?
Ridesharing apps like Uber, Lyft, and Grab have transformed the way we travel. Gone are the days of cluelessly bargaining for a taxi in a foreign country. But just because it's easier, doesn't always mean that an Uber is your best option while traveling.
Plenty of factors like the length of the ride, time of day, and regional availability can affect the price and ease of using an Uber on the go. Surge pricing is real. Make sure that you crunch the numbers and use what's best for you—and your driver—when you travel to get where you need to go safely and within your budget.