How to Get Upgraded to First Class (Without Paying Full Price)
The Tortuga Promise
At Tortuga, our mission is to make travel easier. Our advice and recommendations are based on years of travel experience. We only recommend products that we use on our own travels.
If you've ever thought flying in first or business class was an unrealistic dream, think again. In the right situation, upgrading to first class can actually be affordable.
For most of us, paying full price for a first or business class ticket is beyond our travel budgets. Fortunately, first-class upgrades—though less frequent than they used to be—are a way for savvy travelers to fly in luxury at a fraction of the cost. But, how do you get a coveted first or business class upgrade? And is it possible to score a free upgrade or fly first class for the price of an economy ticket?
For those of us who aren't charging business class fares to the corporate card, but still dream of flying in style, here's how to get upgraded to first class or to fly in a premium class for cheap.
Upgrading From Economy to First Class
Buy an Upgrade with Miles, Points, or Cash
The cheapest way to get a business or first-class ticket is to buy an economy ticket then buy an upgrade. You can either do this immediately after booking or look for last-minute upgrades as your travel date approaches.
The price for premium cabin fares decreases as you get closer to departure. To see your upgrade options, go to your airline's app or website, open your reservation, and click on "Upgrade Options." You can also take advantage of a last-minute upgrade while checking in on your app or at the airline kiosk.
To upgrade your ticket with miles or points, either do it in the original booking process or after you have purchased an economy ticket on your airline's booking portal. Just be sure to do the math and make sure it's actually a good deal.
Remember that airlines are trying to maximize their revenue per seat. If they don't book out first class at "full price," they will try to make more money from existing (economy) passengers via upgrades.
Bid for an Upgrade
Some airlines will allow you to name your price, like at an auction, and bid for a business or first-class upgrade. In order to do this, you must have a confirmed reservation and be ready to pay if your bid is accepted. This is not a guaranteed upgrade, the way paying for one with cash or points is, but it's a way to gamble on getting that upgrade at a discount.
Get an Upgrade for Status
Loyalty pays. If you achieve elite status on an airline, you can become privy to increasingly rare perks such as free bags and, yes, free upgrades. Unfortunately, you have to fly (and spend) a lot to get there. Signing up for an airline's credit card can help you earn status faster, but this strategy isn't for everyone.
If you're bidding for an upgrade or relying on your status to give you a bump, pay attention to the fare class of your economy ticket when you're buying it. Airlines will prioritize certain fare classes—and classes of passengers—over others. For example, if you have a flexible economy ticket, you're more likely to get the upgrade than someone with a plain old economy ticket.
Ask for an Upgrade at the Check-in Counter
I've only had success getting a free upgrade to first class by asking once, on a flight from Washington D.C. to Addis Ababa (serious score!), but it never hurts to ask. You can increase your chances of getting a free upgrade to first or business class if you:
Dress well and ask nicely. Leave the sweatpants at home and choose a nice airplane outfit instead. Also remember to ask nicely. The agents are doing you a favor, after all.
Travel during peak hours. You're more likely to get that upgrade on a full flight than on a half-empty one.
Travel solo. You'll have better luck with an upgrade to first or business class when you're traveling alone. Upgrading one person "costs" the airline less than upgrading two or more.
Volunteer to Give Up Your Seat on an Overbooked Flight
Airlines overbook flights to protect themselves against no-shows and, as a result, will sometimes have to bump passengers from their flight. Usually, they'll ask for volunteers before involuntarily bumping passengers onto a later flight.
If you volunteer or get bumped, request an upgrade in exchange for agreeing to take a later flight. In fact, airlines will sometimes give passengers a first or business class seat simply because it's the last one available.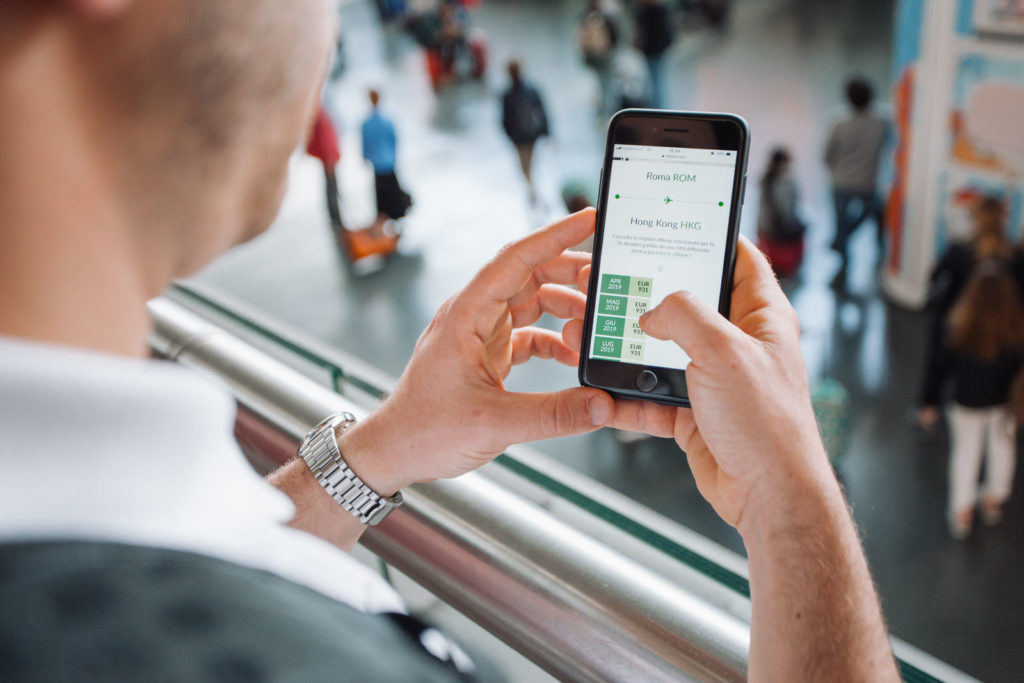 Buying a First-Class Ticket
Buy a Business or First-Class Seat with Points
Buying an award ticket is one of the best ways to get a good deal on a business or first class ticket. For example, a recent search for a roundtrip ticket from San Francisco to Paris booked with points on United turned up a price of 120,000 points, worth about $1,200. The same business class ticket with cash cost $6,000. While double the price of a $600 economy ticket, 120,000 points is a bargain compared to the full price business fare.
If you don't have enough miles to purchase an award ticket, some airlines will allow you to purchase with a combination of miles and cash. This usually still gives you a better deal than purchasing with cash.
Tortuga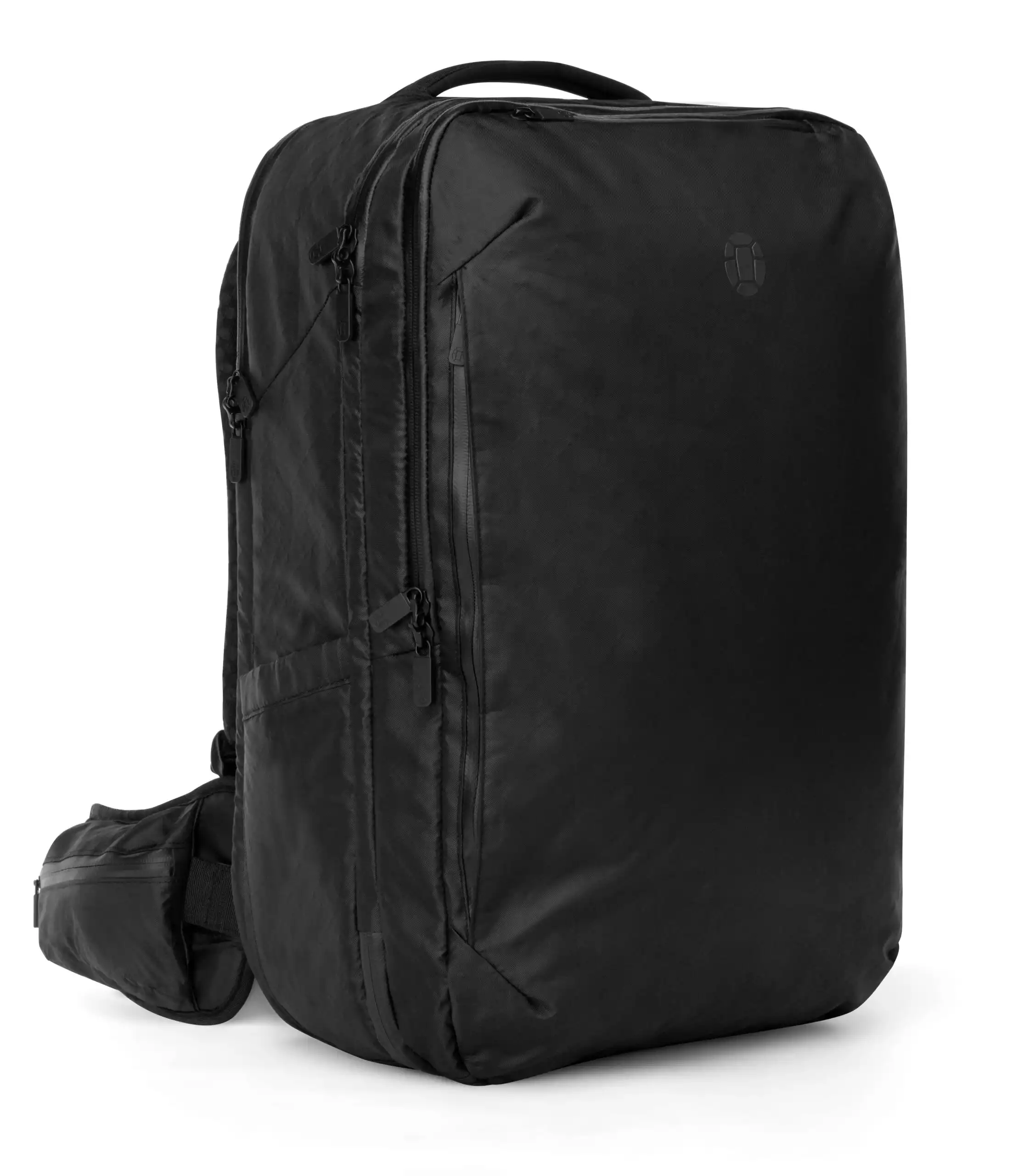 Look For Deals on Business-Class Tickets
The only way to guarantee a spot in first or business class is to buy a ticket outright. Though rare, you can sometimes find a discount or deal on premium-class fares. Here's how to find the deals.
Run a quick search on Google Flights. Go to Google Flight's explore feature and change the fare class from economy to business or first. This can help you find the cheapest premium-class flight to a region within a broad span of time.
Subscribe to a deals newsletter. Scott's Cheap Flights is a newsletter that sends subscribers daily flight deals, including mistake fares. Though Scott's Cheap Flights mostly flags economy deals, they will occasionally come across solid fares for business and first class, like a recent $600 round trip deal from Los Angeles to Costa Rica. Premium subscribers will get immediate notification of mistake fares.
Compare classes on the airline's website. When you're booking, make sure you select "show all fares" to see a comparison of flight prices for all fare classes including business and first. Sometimes the price difference isn't crazy.
Pay attention to Cyber Monday and Travel Tuesday deals. Airlines will often run discounts around Cyber Monday (the Monday after Thanksgiving) and even well into the new year when travel and bookings tend to slow. Subscribe to their newsletters for alerts.
Read the fine print on your credit card. Travel credit cards will often have deals and exclusive discounts available to their credit card holders, such as American Express's international airline program.
On domestic flights, business and first-class fares can sometimes be as little as a few hundred dollars more than an economy ticket and can be worth the extra $100-200. This is especially true if it helps you avoid paying for other add-ons, like checked luggage, priority boarding, or lounge access. If you're going to pay for one of these add-ons anyway, you might as well get a better seat too.
For example, I recently paid an extra $80 (one way) to fly from San Francisco to Seattle on a first-class ticket. Since I was flying with my bike (and, well, you can't exactly fit that in a carry on) I would have had to pay $50 to check it on an economy ticket. However, checking my bike was free with the first-class ticket, making the net increase only $30.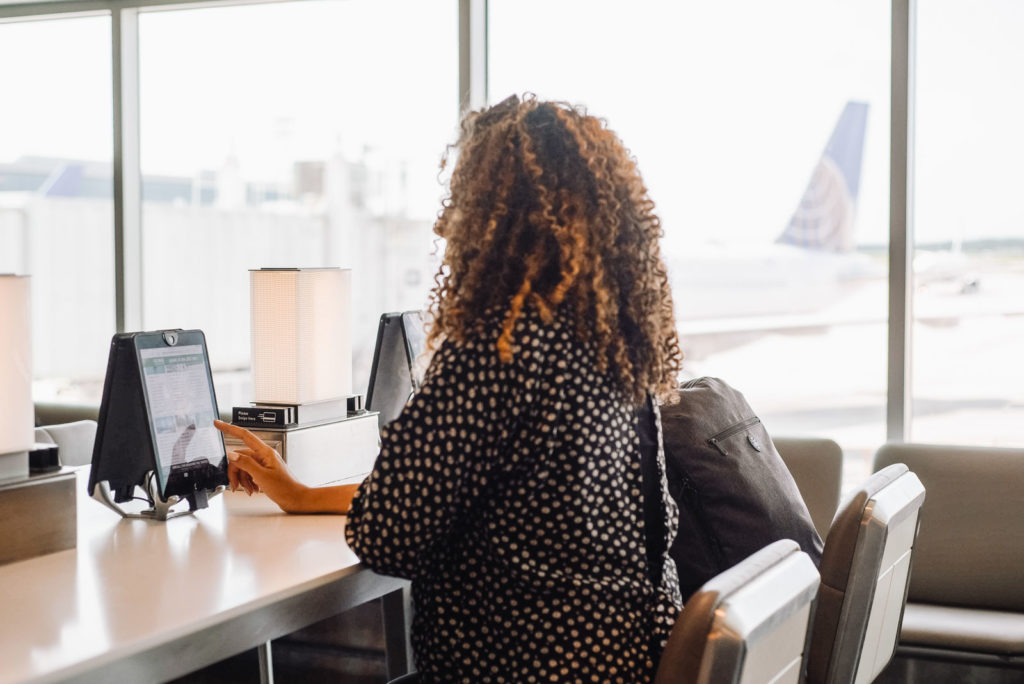 Is Upgrading to First Class Worth It?
Usually, yes. But not always. For flights under two hours, first-class really just means priority booking, lounge access, free checked luggage, and maybe a free snack and a drink. You could get these same perks with a loyalty credit card.
First-class upgrades are a better value on long-haul and international flights, especially on planes and airlines that have lay-flat seats and truly luxurious amenities like on Emirates and Cathay.
The other consideration is price. If the upgrade is free, it's always worth it. But if you're paying, either in cash, miles, or a mix of both, make sure to compare the total price of your fare and upgrade to a cash economy ticket and a cash premium ticket.
Finally, not all first-class seats are equal. After going through all of the above, check that your deal is the deal you think you're getting.
Look out for mixed cabin itineraries. If your flight involves a layover, some upgrades will be "mixed itinerary," meaning you'll be in economy class for one flight and business or first for the next, which is a poor deal if the first class seat is on the shorter leg.
Check the type of seat you're really getting. Before you book, look at a preview of the airplane and your seat on a website like SeatGuru. Once, I got a great deal on a first-class, red eye ticket while booking with points, only to find out that it was an old plane with no entertainment system, no food service, and okay seats. Oh well.
Learning how to get upgraded to first class for free (or cheaply) is like winning the travel lottery. Flying in style, comfort, and all within budget: what's not to love?